本文由 Chvoya 授权mooool发表,欢迎转发,禁止以mooool编辑版本转载。
Thanks Chvoya for authorizing the publication of the project on mooool, Text description provided by Chvoya.
Chvoya:Vasilyevsky 岛上Sevkabel港口的海边溜冰场是一个小型临时季节性项目,它位于历史悠久的Sevkabel工厂(西门子和哈尔斯克)的大规模改造范围内。溜冰场的结构取决于海边的位置和工业环境。
Chvoya:The skating rink by the sea in the Sevkabel space PORT is a small temporary seasonal project within the large-scale transformation of the territory of the historic Sevkabel manufactory (Siemens & Halske), located on Vasilyevsky Island. The structure of the rink derives from seaside location as well as from the industrial context.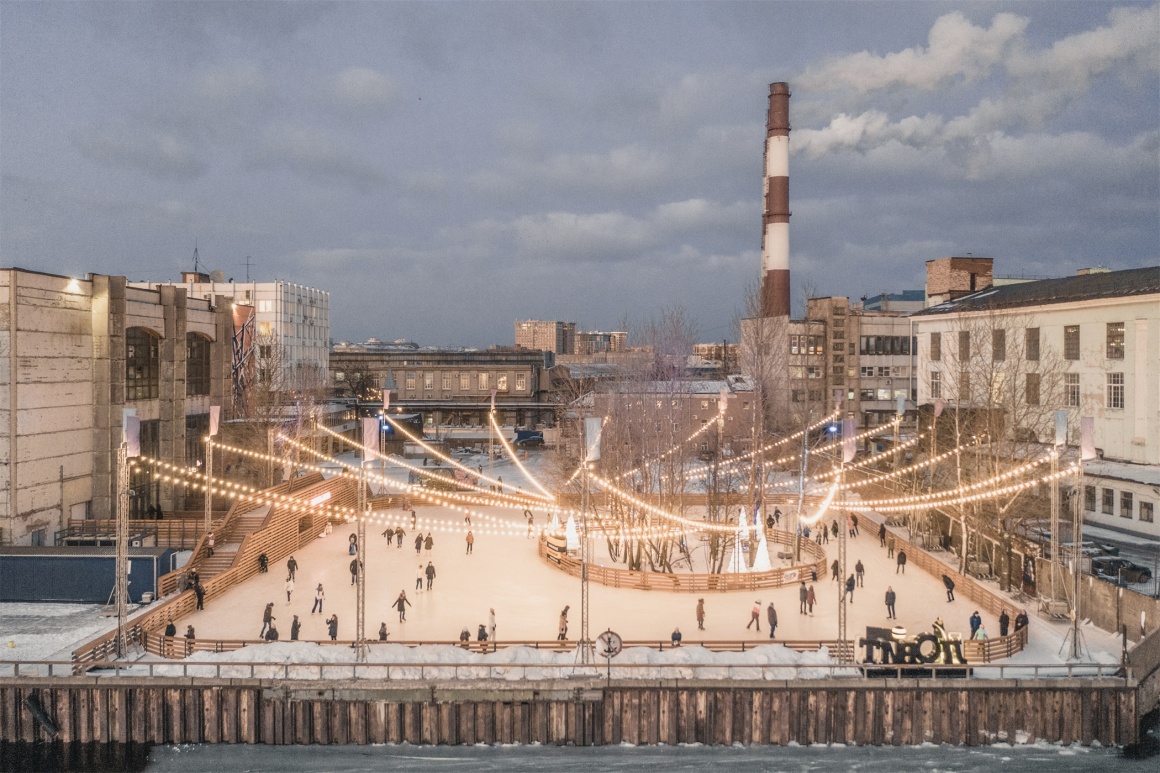 几乎是长方形的溜冰场位于围栏和现有的工业建筑之间,中心保留下来的树木形成了一个小的圆形岛屿,将冰面自然地分成了几个区域。冰面与现有建筑相连,那里有器材出租和更衣室。
Almost rectangular ice field is tightly fit between the fence and the existing industrial building. In the center of the rink, preserved trees form a small round island, that naturally divides ice into several zones. At ground level, the ice field is connected with the existing building, where rental and locker rooms are located.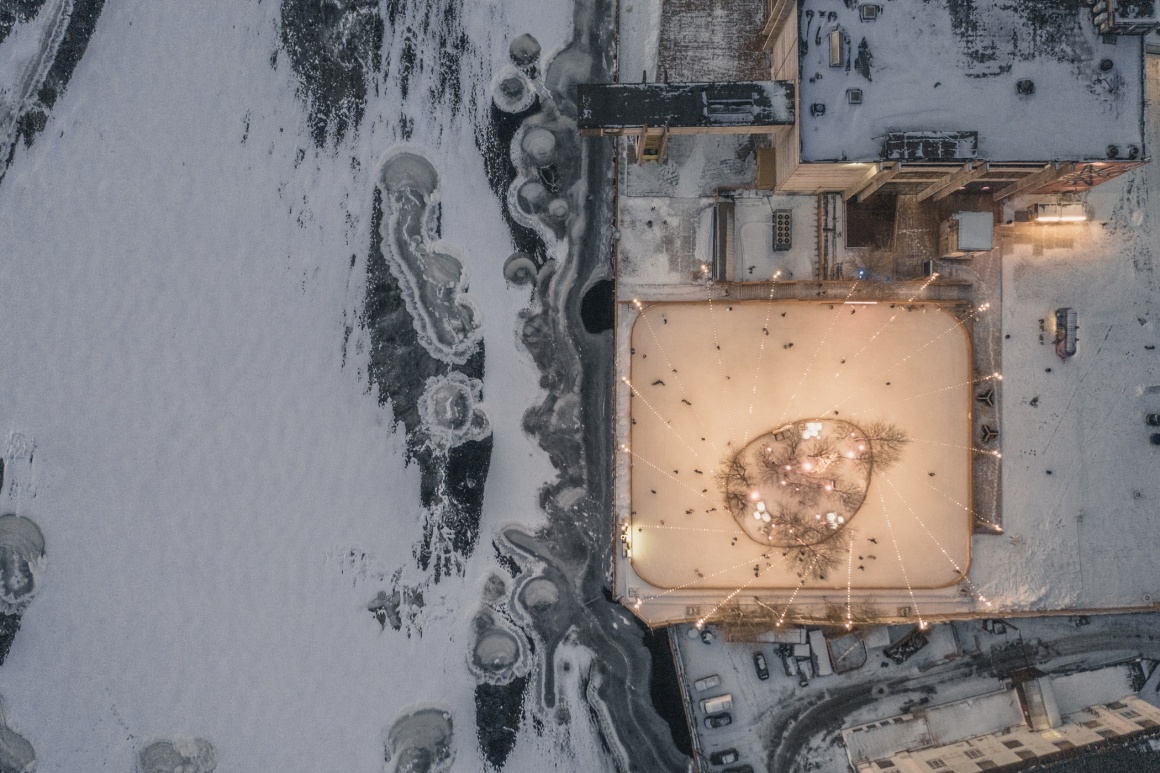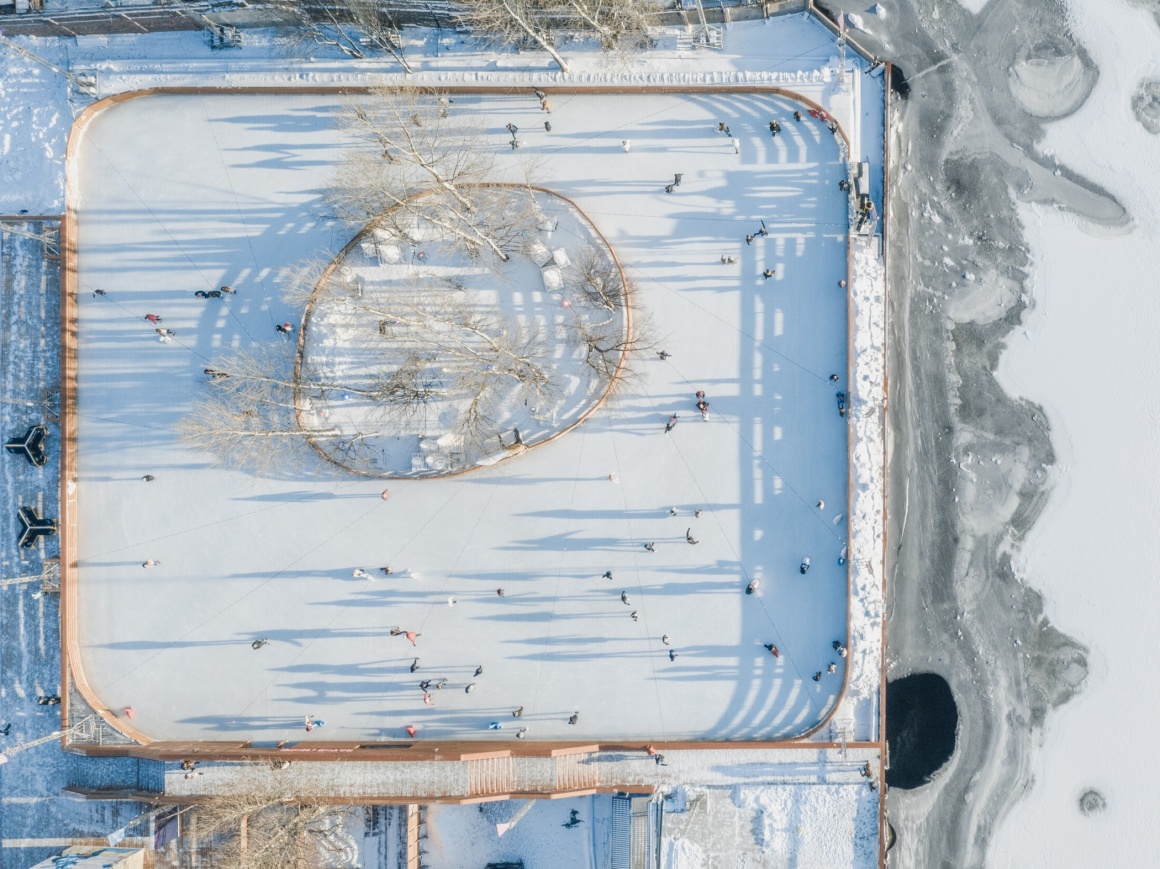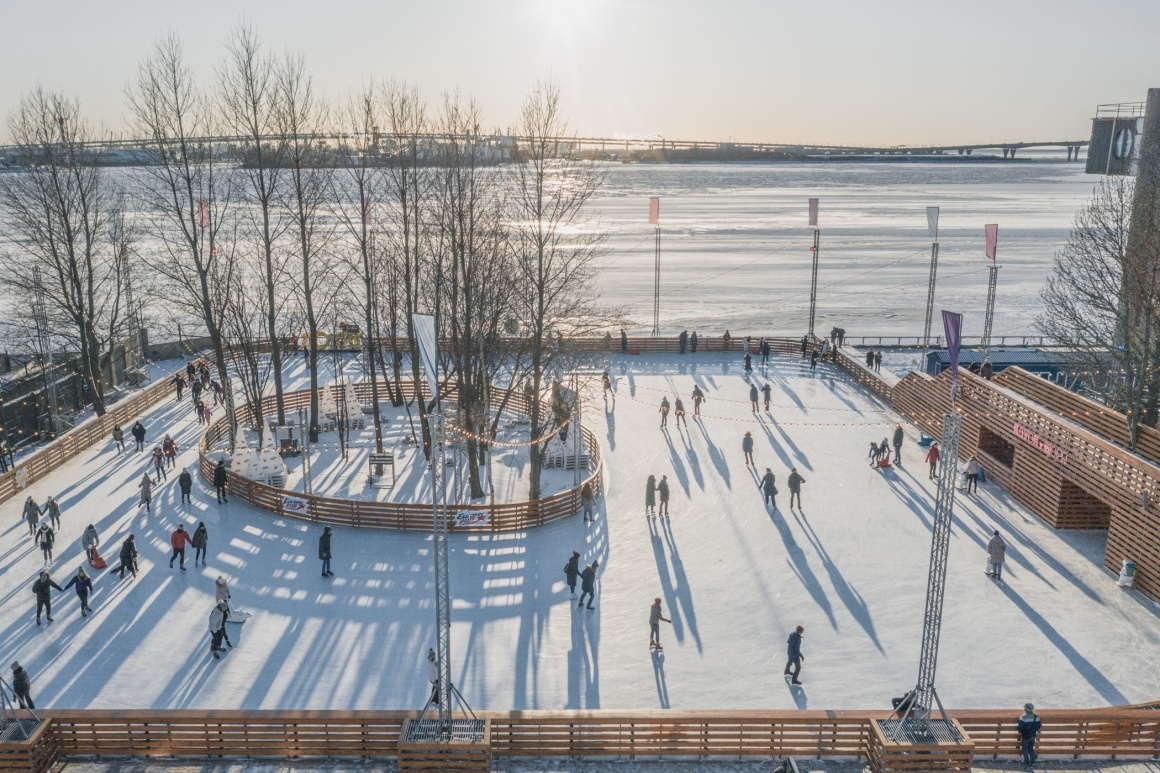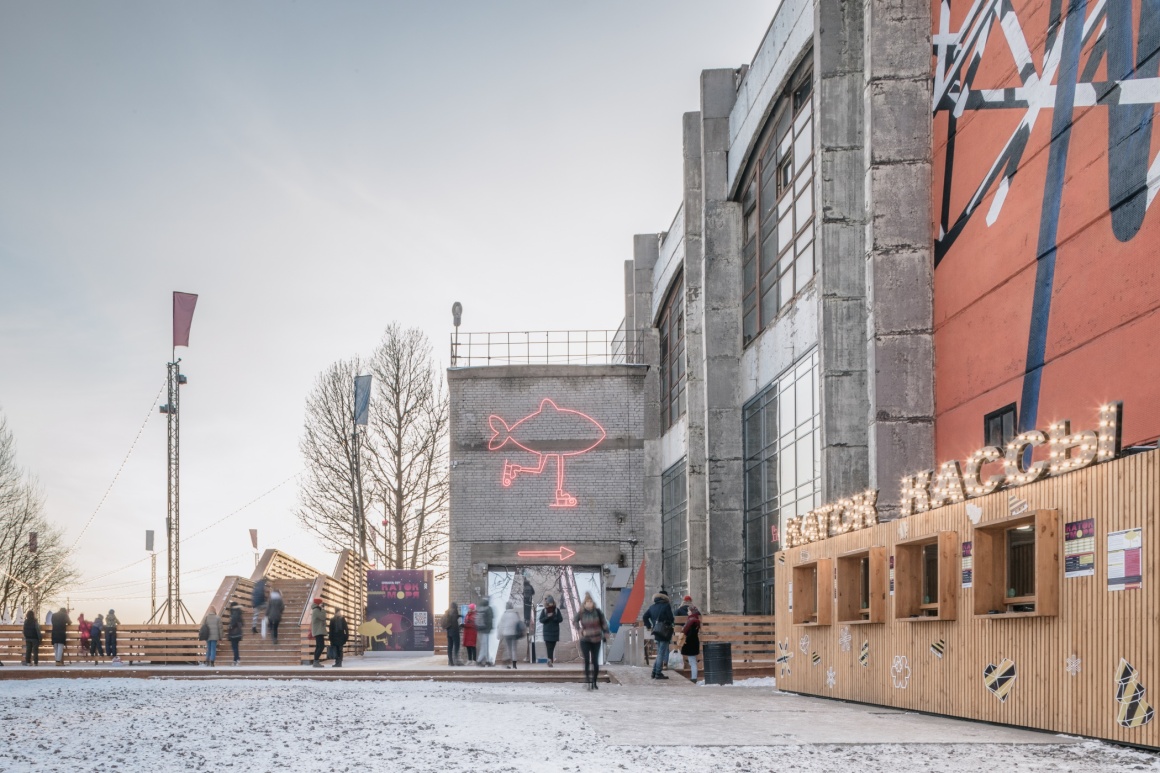 为了保证从建筑内部可以直接到达堤岸,一座桥被安装在出口的冰面上,它不仅连接了港口的不同区域,而且作为观景台,可以观察溜冰场和风景如画的海景。
In order to preserve the access to the embankment from the inside of the complex, a bridge was mounted over the ice exit, which not only connects different areas of Sevkabel PORT, but also serves as a viewing platform for observing skating rink and a picturesque sea panorama.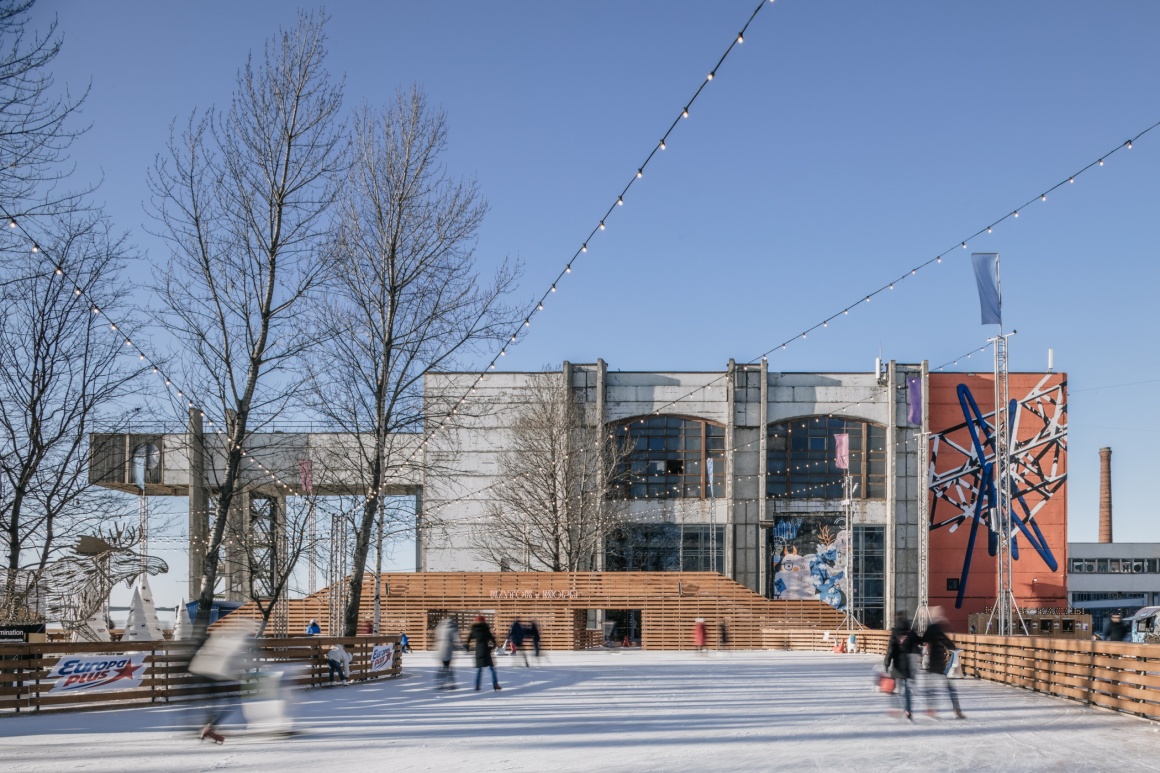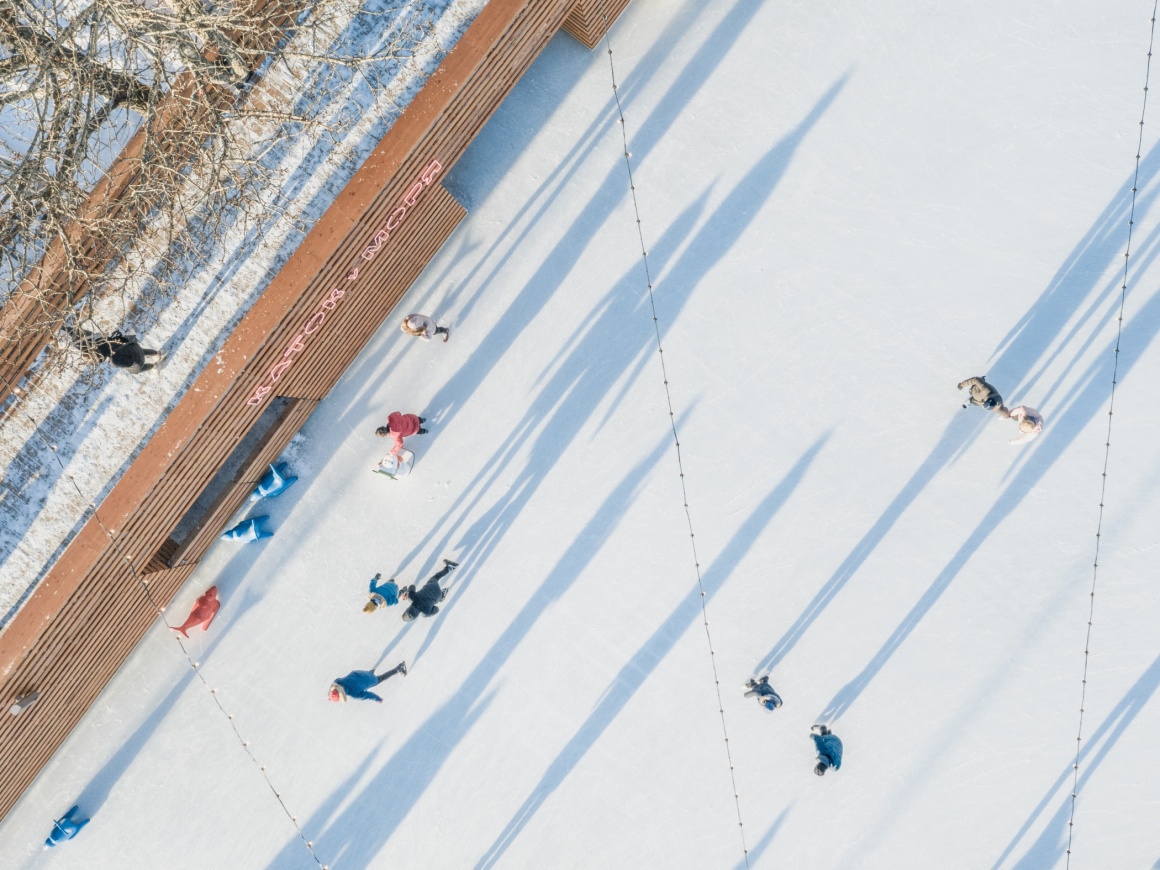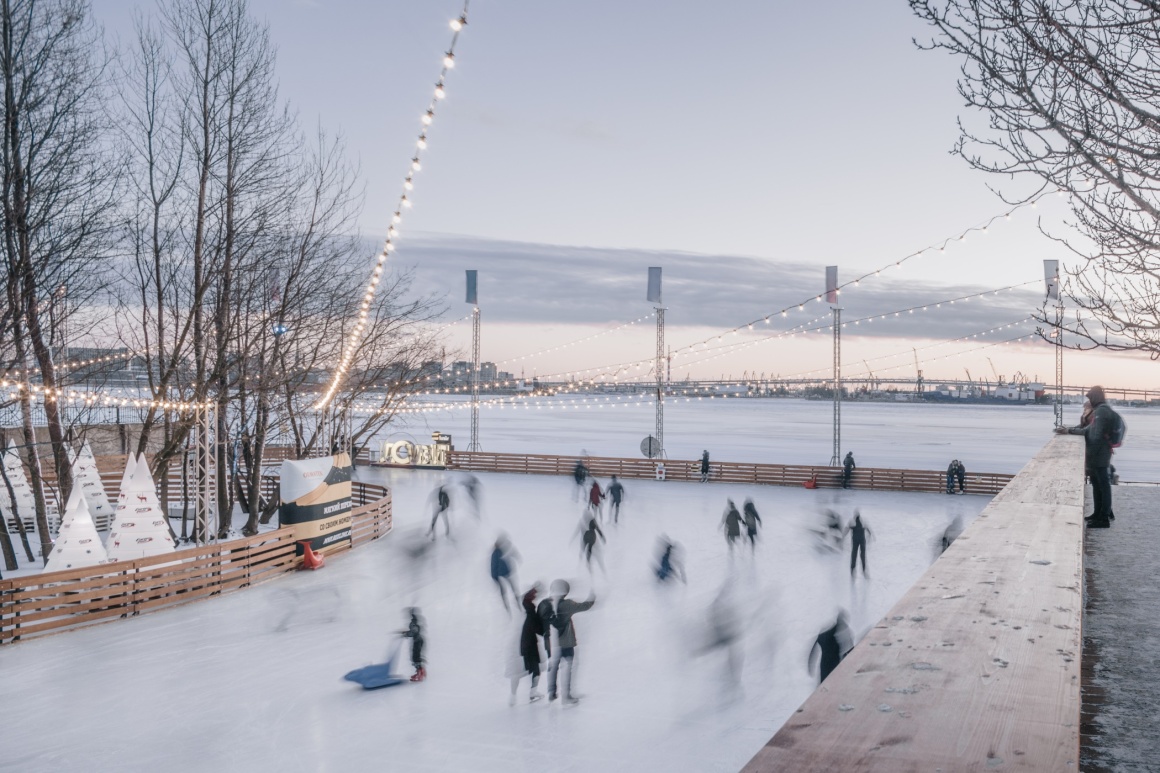 材料和结构简单实用。松木板用于结构立面,建筑内部 (前工厂大厅的一部分) 墙面主要由波纹镀锌铁板覆盖,保留了车间的原始纹理。明亮的霓虹灯信息图与内敛的本质内饰形成对比。
Materials and constructions are simple yet effective – wooden pine planks are used for cladding the external structures, while the interior of the rental pavilion (a part of the former factory hall) is mostly arranged by corrugated galvanised iron and preserved original texture of the workshop. Bright neon infographics contrast the restrained nature of the rink's architecture.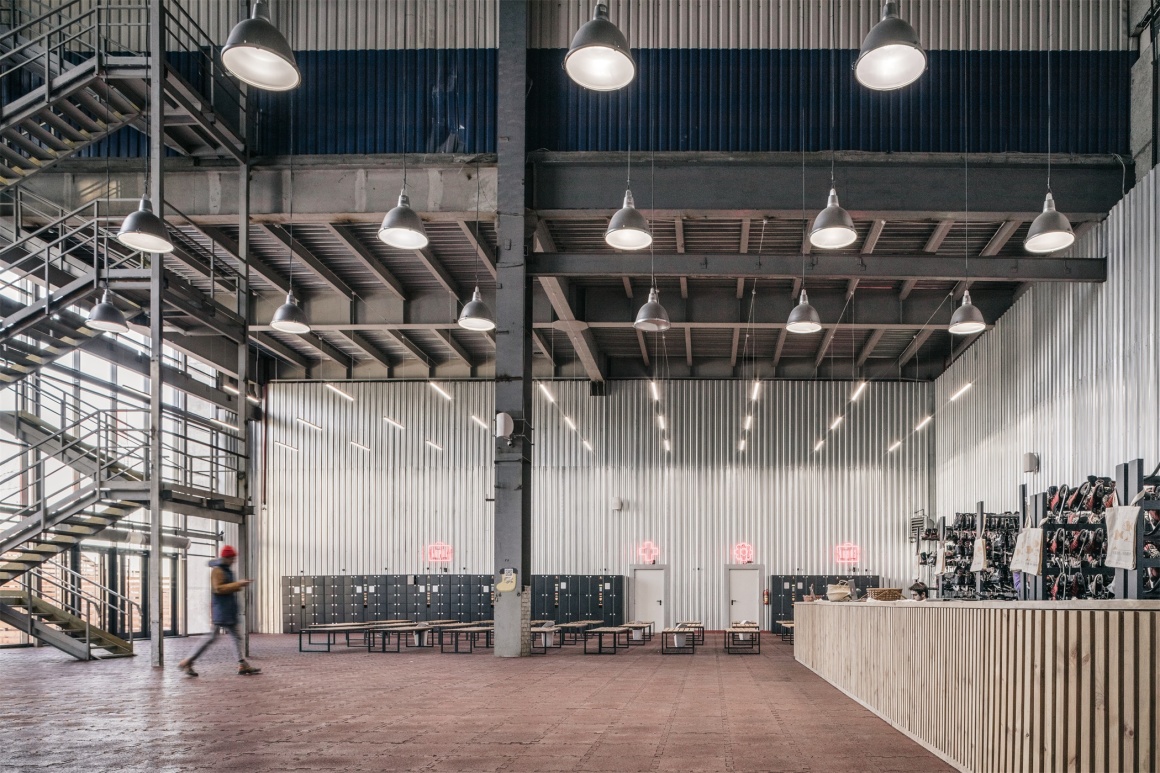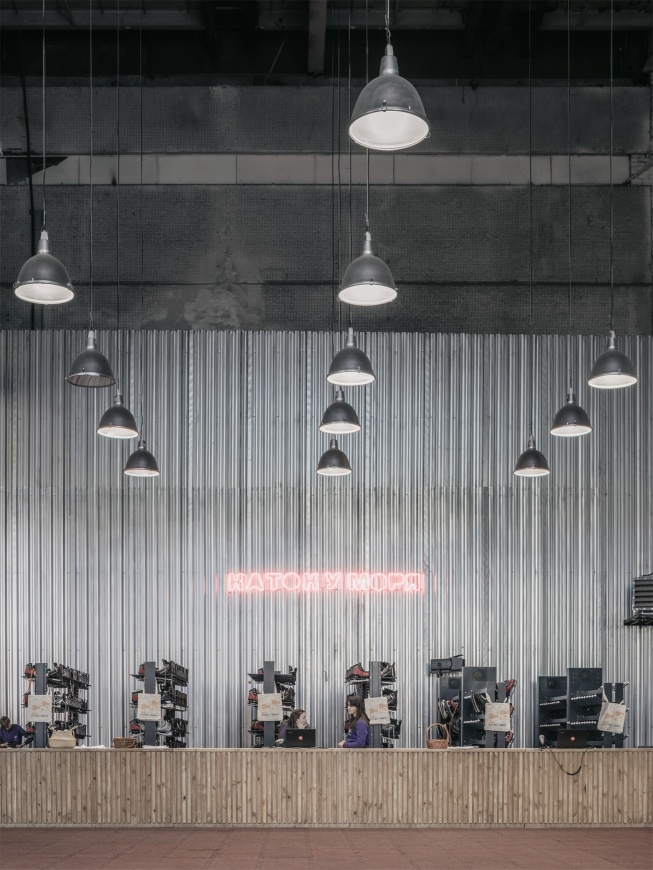 ▼平面图 Plan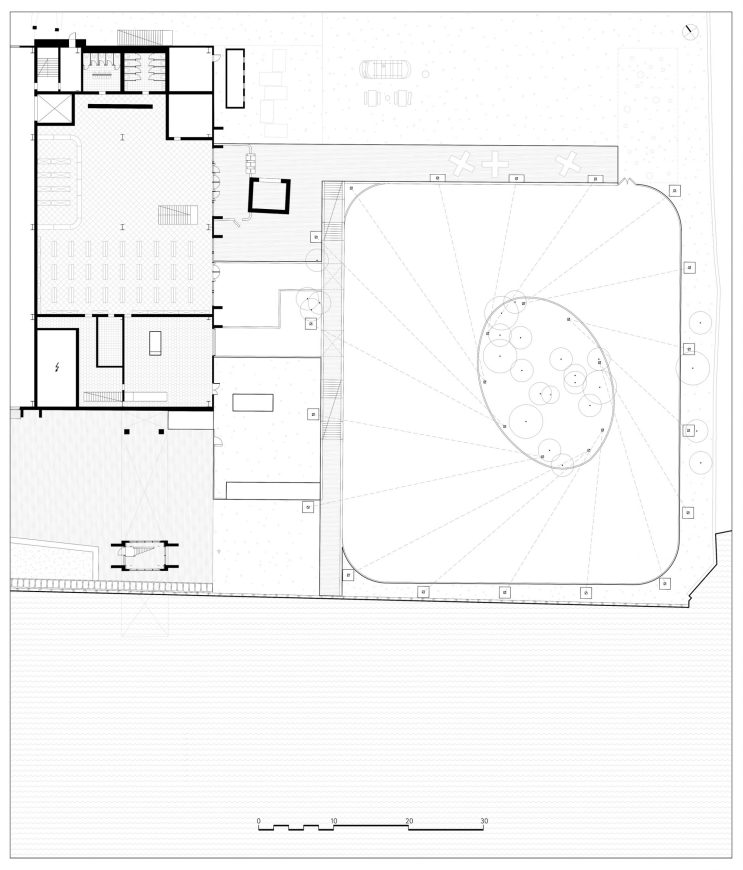 项目名称:海边溜冰场
设计公司:Chvoya
面积:2000平方米
地址:俄罗斯,圣彼得堡
摄影:Grigoriy Sokolinsky
编辑:寿江燕
Project name: Ice Rink by the Sea
Architecture Firm: Chvoya
Gross Built Area: 2000 sq.m.
Project location: Russia, Saint-Petersburg, Kozhevennaya liniya 40
Photo credits: Grigoriy Sokolinsky
Editor: Jiangyan Shou
更多Read more about: Chvoya