本文由 HWA安琦道尔景观 授权mooool发表,欢迎转发,禁止以mooool编辑版本转载。
Thanks HWA for authorizing the publication of the project on mooool. Text description provided by HWA.
HWA安琦道尔:  张家港智慧科学城位于张家港市核心区域,紧邻市政府和江苏科技大学,周边配套齐全,交通便利,景观资源丰富。基地东侧为城市快速路,基地西侧的华昌路为生活型主干道,是中国金茂为张家港新区投资建设的智慧城市客厅。景观设计的目的是为了打造一个建筑环境一体化的现代城市空间。将展厅建筑,景观广场,城市绿带以及公共道路有机连接在一起,为港城增添新地标并彰显发展决心。
HWA:  Zhangjiagang Science City is located in the core area of Zhangjiagang, close to the municipal government and Jiangsu University of Science and Technology, with complete surrounding facilities, convenient transportation, and rich landscape resources. The east side of the site is an urban expressway, and the west side of the site is Huachang Road, which is a civil main road. It is a smart city hallway invested and constructed by Zhangmao New District in Jinmao, China. The goal of landscape design is to create a modern urban space with an integrated built environment. The exhibition architecture, landscape plaza, urban green belt, and public roads are organically connected to add new landmarks to the city and demonstrate its determination to develop.
▼平面图 plan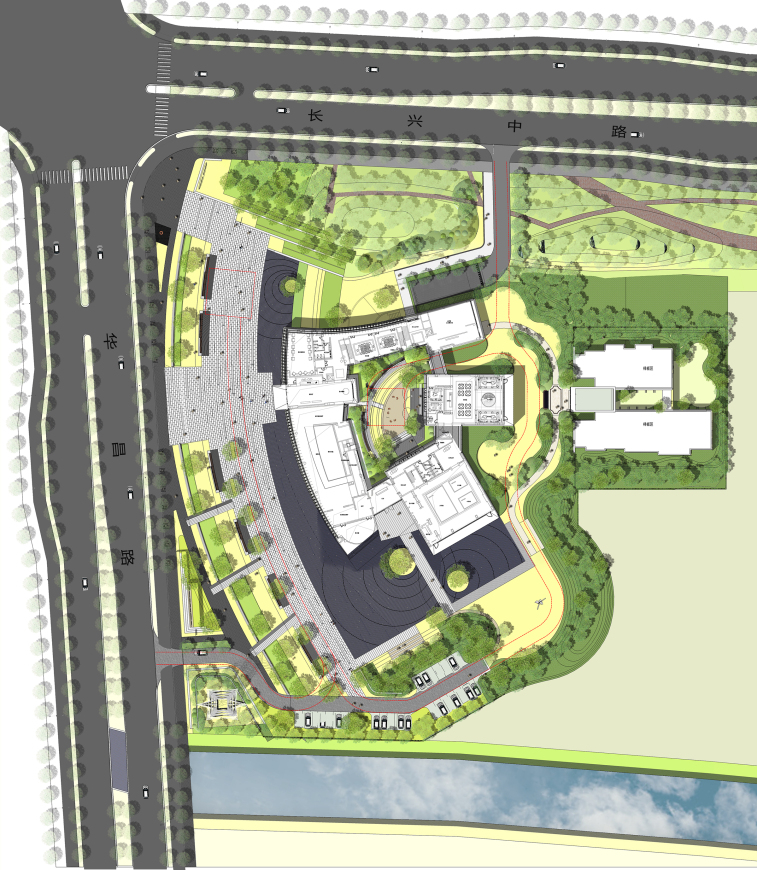 ▼空间生长图 Spatial simulation diagram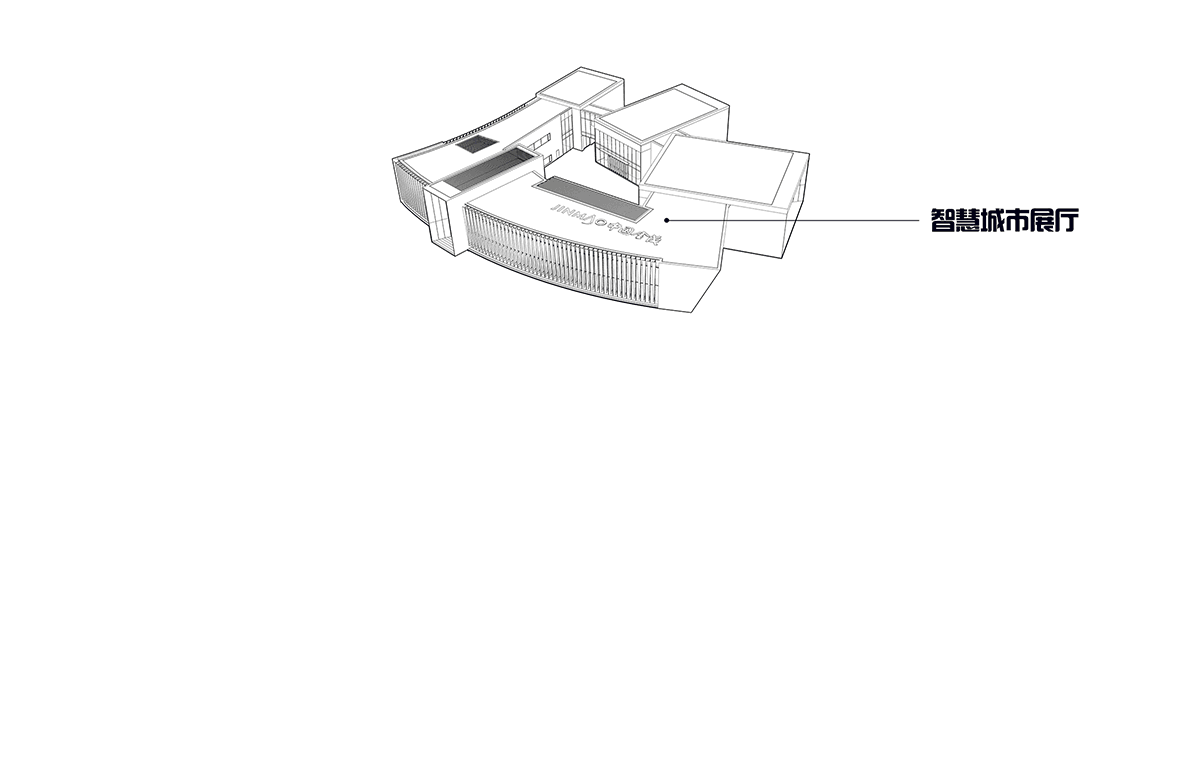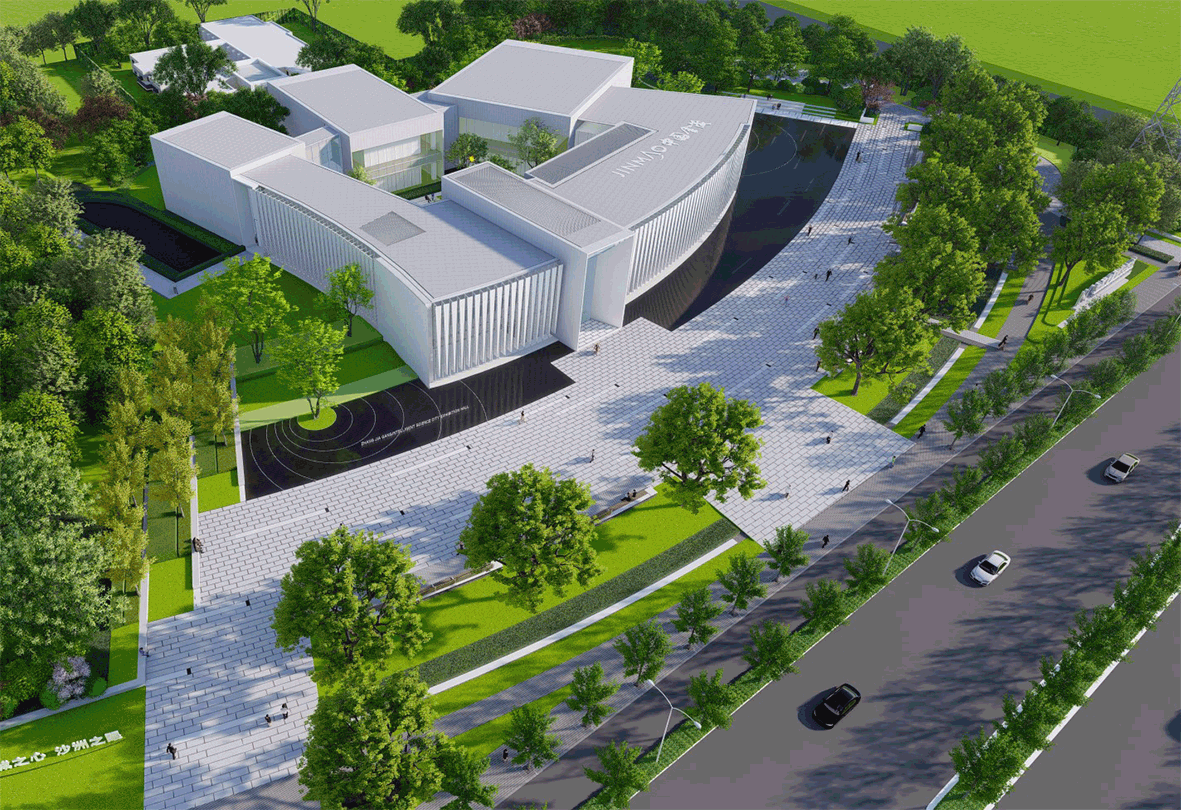 ▼侧面空间示意图 Schematic diagram of side space
以建筑外墙轴线发散而出的绿环上,布置了常绿与落叶大乔的组合,为城市界面提供了四级变幻的屏障,并将建筑掩映于四季之中,地被以通透设计为主,在人视线高度满足视觉穿透性。相应海绵城市设计理念,本项目沿道路广场边界设计了线性生态雨水花园,并配以丰富植被,将项目边界多样化打造。
On the green ring diverging from the axis of the building's facade, a combination of evergreen and deciduous trees is arranged to provide a four-season changing screen for the city interface, hidden the architectures in the four seasons. The groundcover is designed to be transparent to meets the visual accessibility at the height of human sight. Corresponding to the design concept of the sponge city, the project has designed a linear ecological rainwater garden along the border of the road square and is equipped with rich vegetation to diversify the boundary of the site.
▼城市绿带位置 Urban Green Belt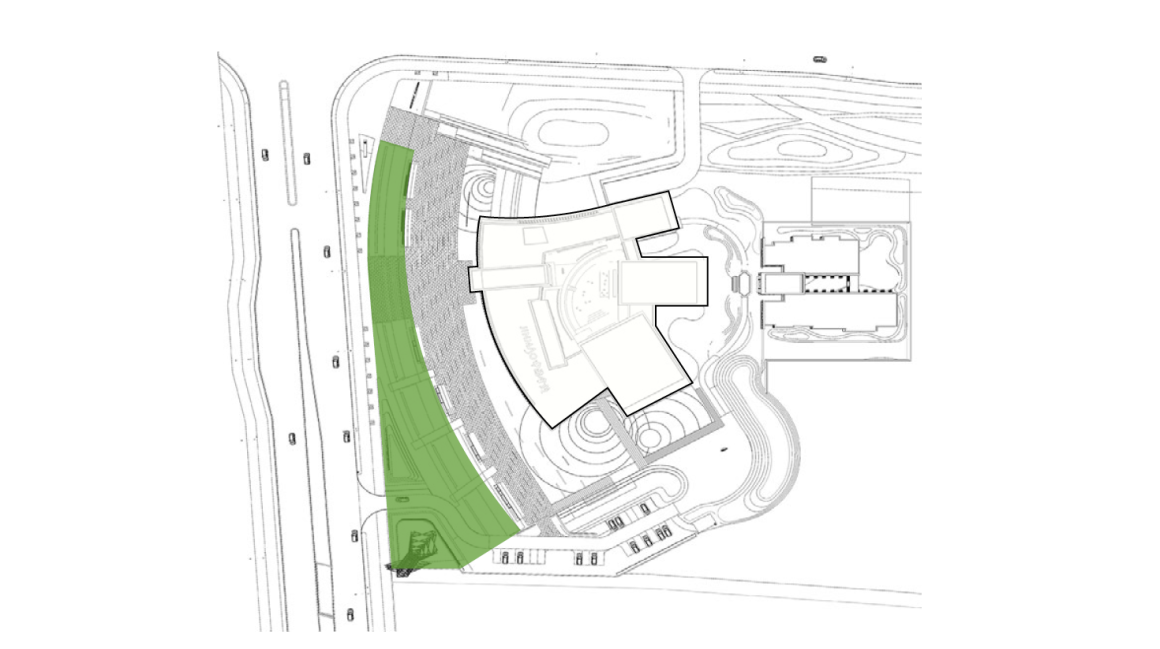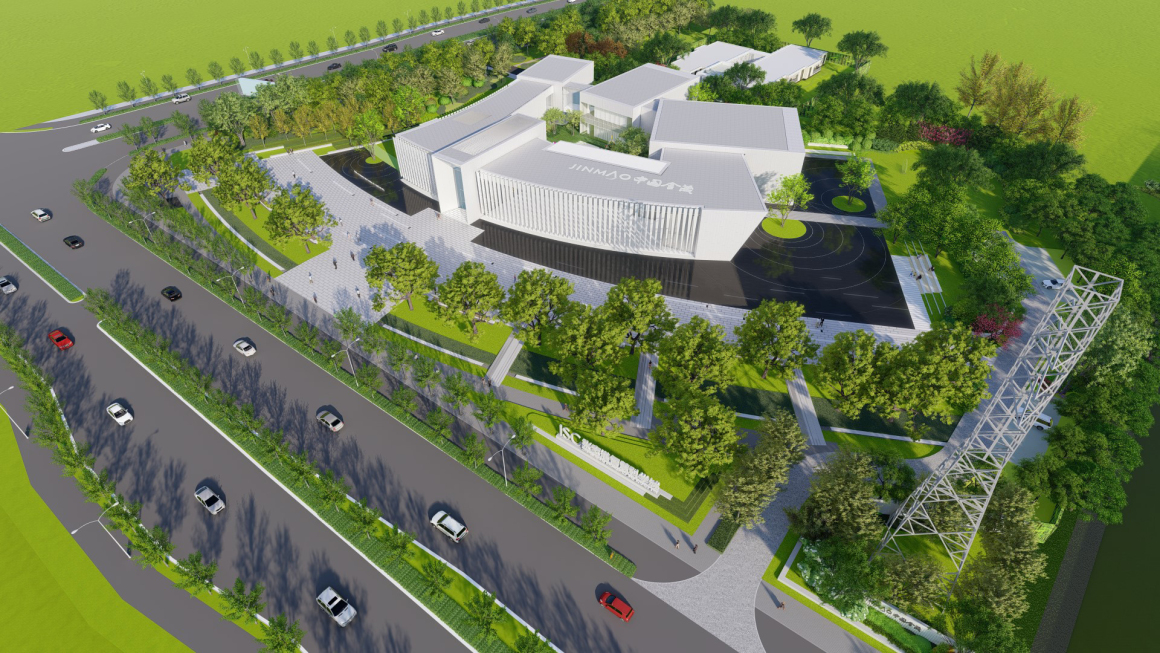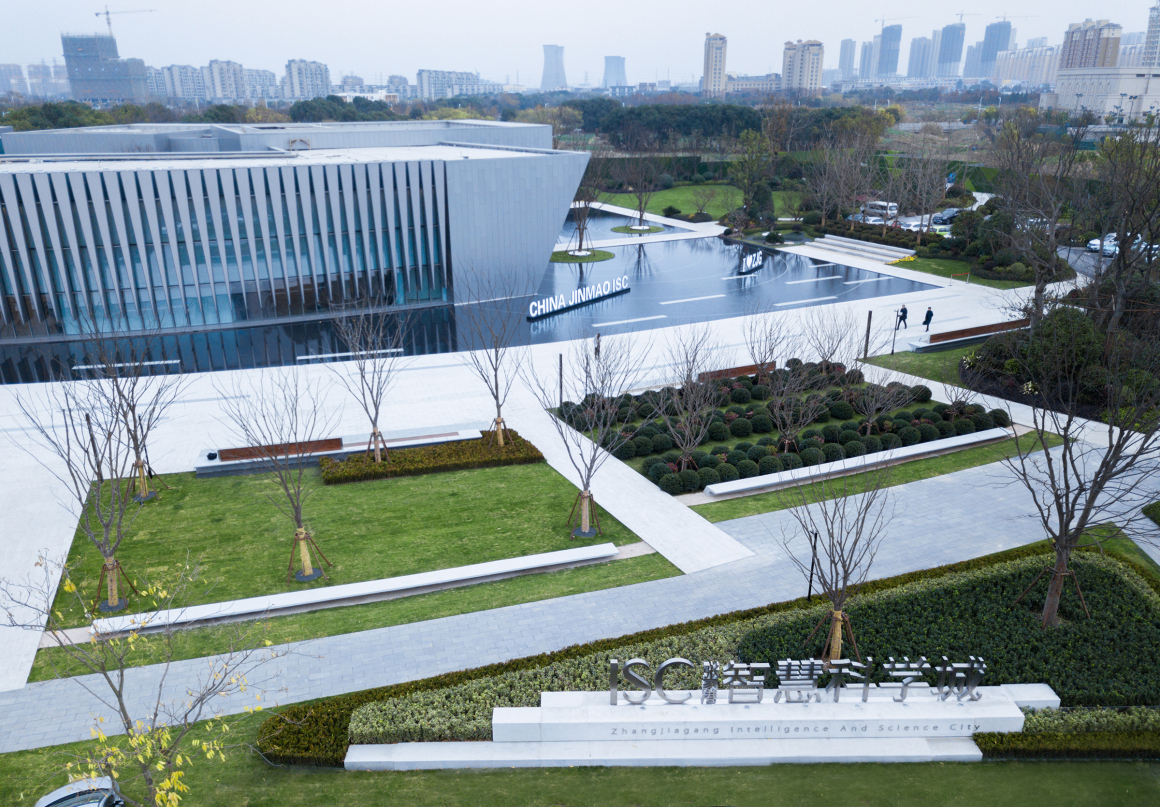 ▼特色草坡剖面详图AA' Characteristic planting terrace section A-A'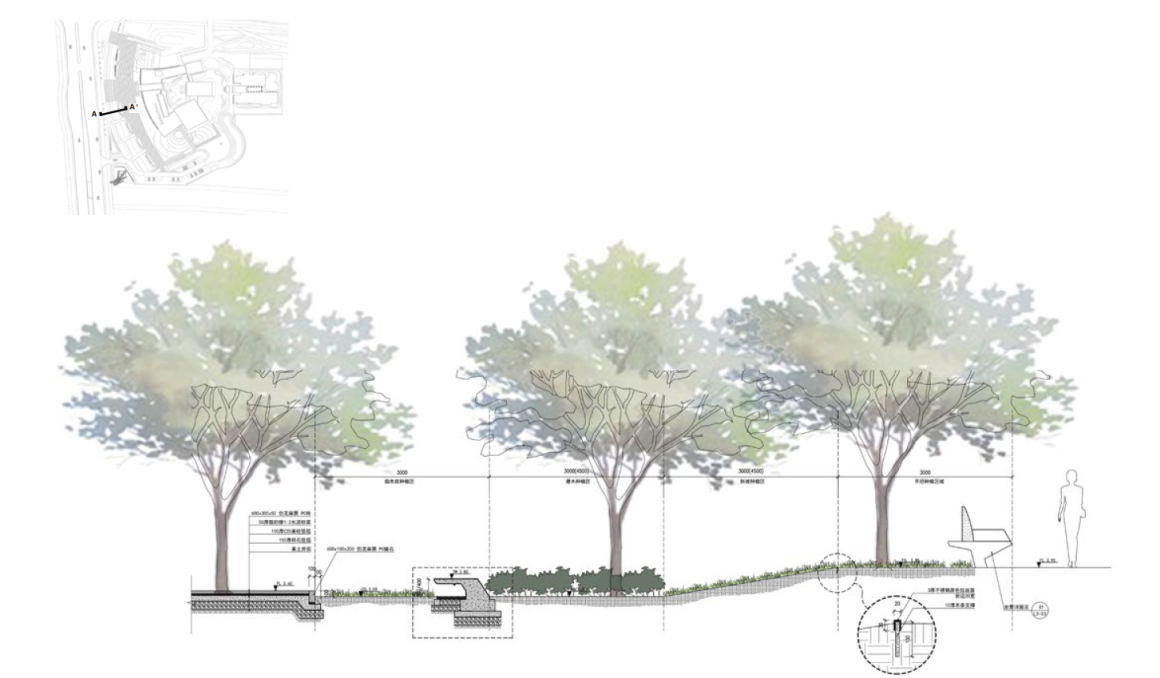 多功能环形广场将人流与车流有序分割并与出入口高效连接,精细分割铺装与建筑表面相呼应,达到立面与平面的美感延续,空间尺度与建筑相协调,并满足多功能活动需要。为该项目特别打造景观座椅,以几何形为设计语言,为广场人流提供休息机会的同时,也可自成一景,作为空间中的雕塑以提升品质感。
The multifunctional circular square divides the flow of people and vehicles in an orderly manner and efficiently connects with the entrances and exits. The finely divided paving corresponds to the building facade to achieve the aesthetic continuity of the vertical and horizontal surface. The spatial scale is coordinated with the building and meets the needs of multifunctional activities. The landscape seats were customized for the project, using geometry as the design language. They provide a place for people to rest in the plaza, and can also be considered as a sculpture in the space to enhance the sense of quality.
▼城市客厅走廊位置 City Corridor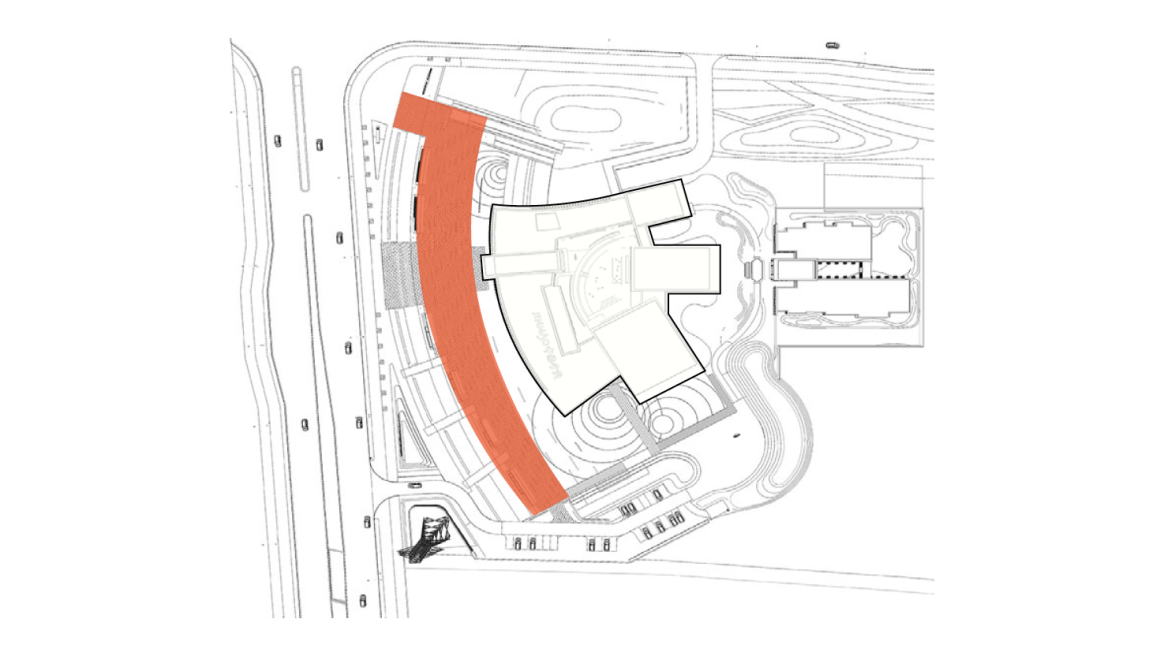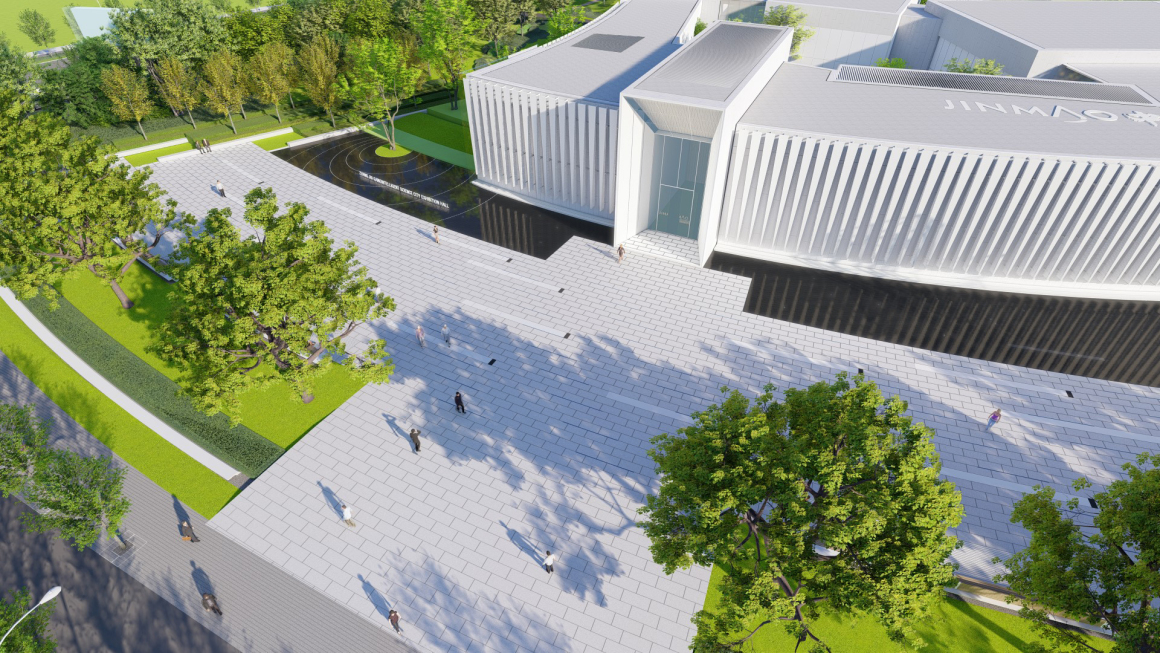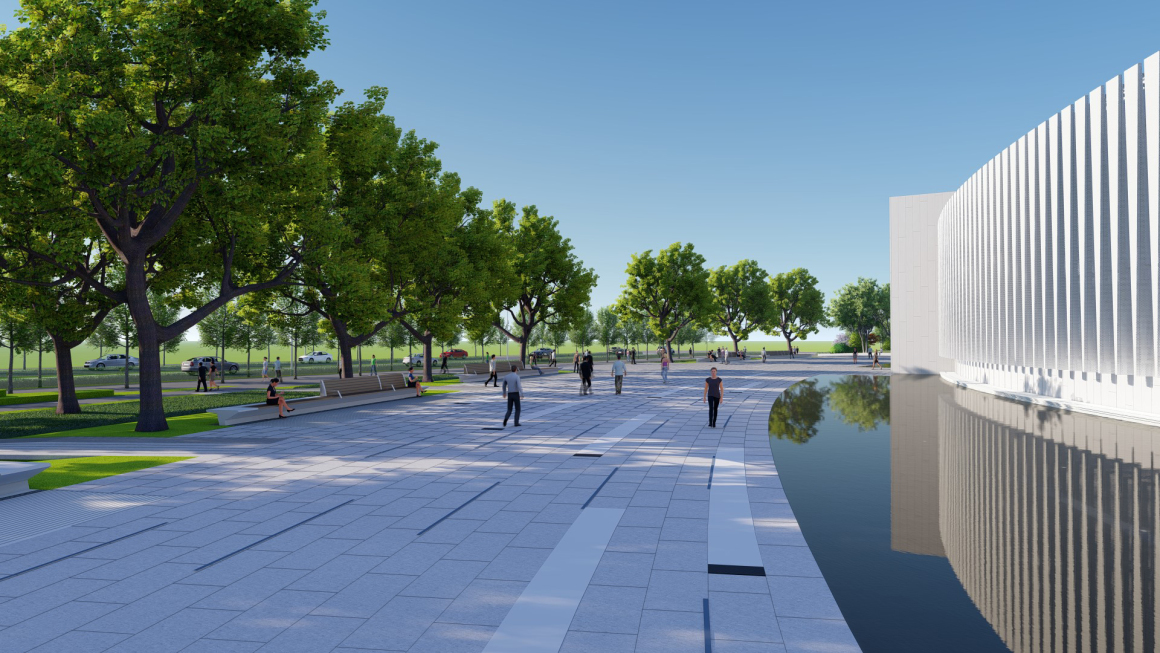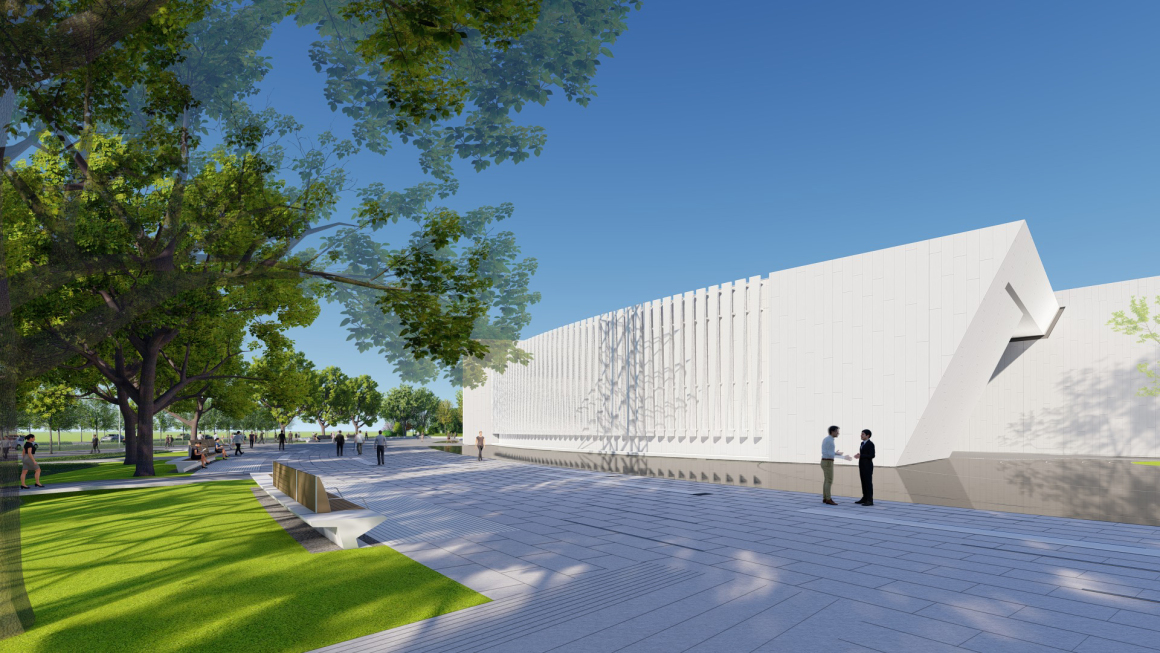 通过步道连接城市道路与建筑,串联城市绿带,公共广场走廊。将人流导入场地内部,强化空间关系。步道方向指向建筑中心点,与倒映水景相辅相成,突出展示建筑立面,巩固建筑重要性。
The design connects urban roads and buildings through trails and bridges urban green belts, and public square corridors. It introduces the flow of people into the site to strengthen the spatial relationship. The direction of the walkway points to the center of the building, complementing the reflected waterscape, highlighting the building facade and consolidating the importance of the building.
▼步道空间位置 Trail connecting space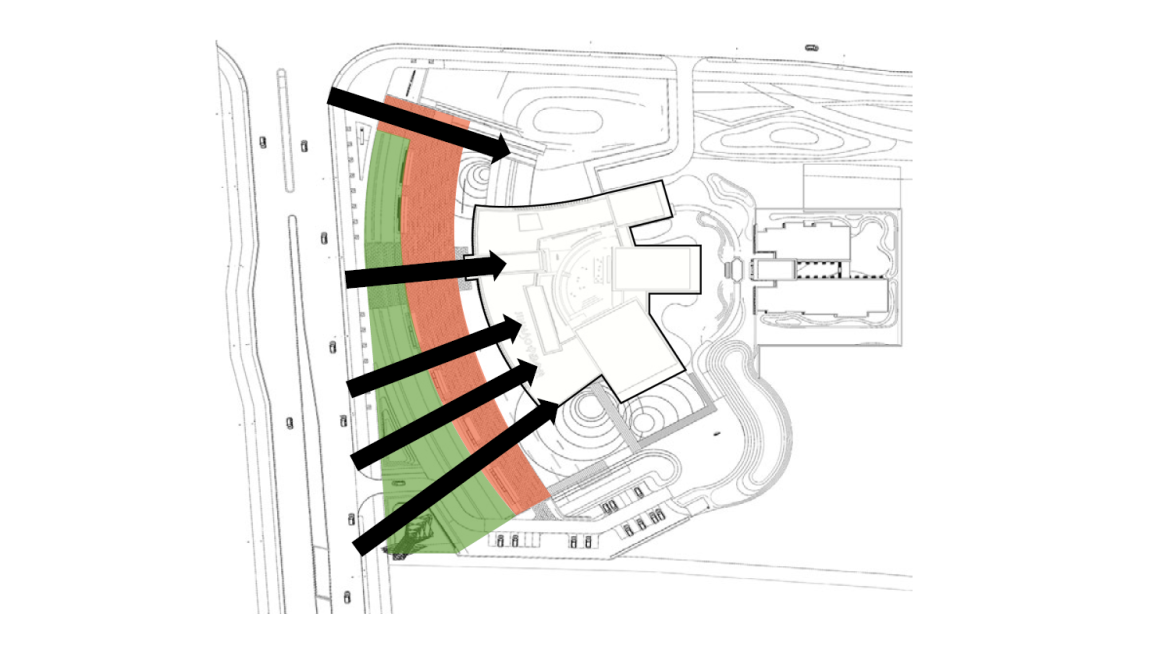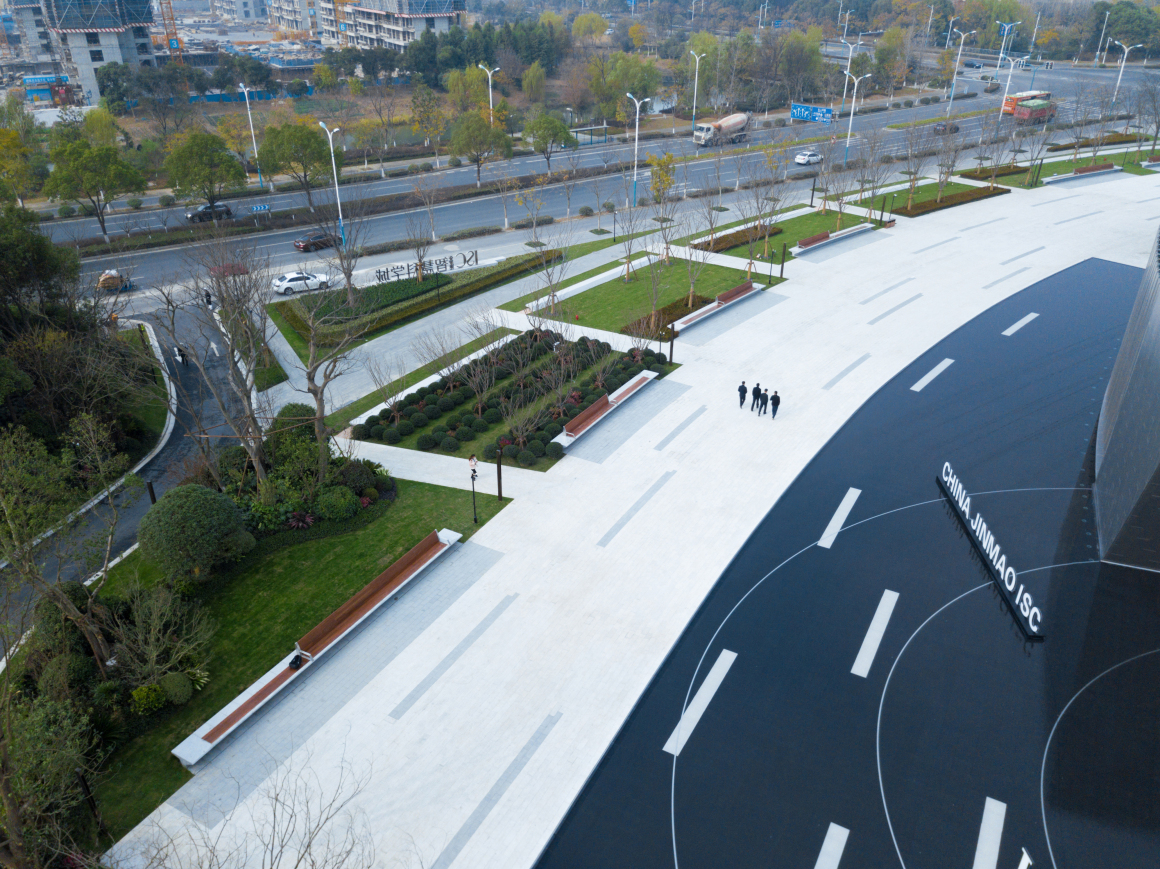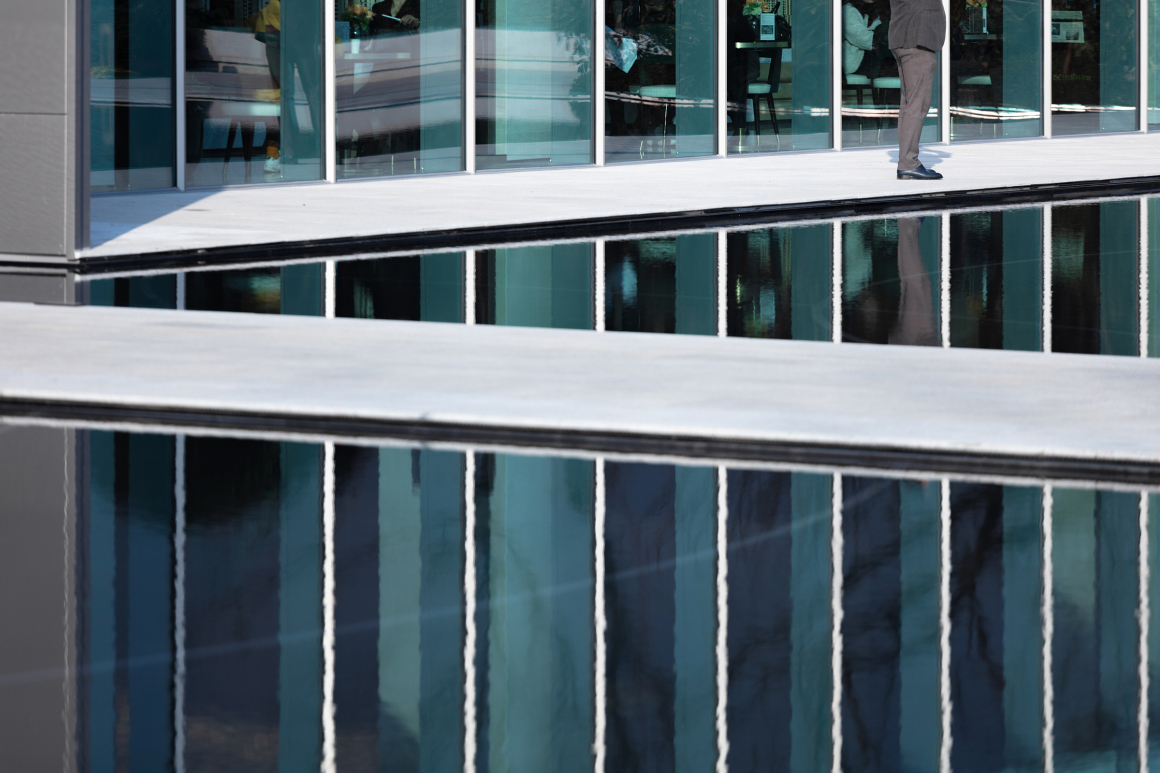 环绕建筑主体形成连贯水面,通过镜面水池倒映建筑,虚实掩映,水天与建交相辉映,提供最优的景观空间体验感。连贯线形池底铺贴,点景大乔木以及浮水logo 设计形成点线面的设计营造,并通过特色灯光效果的运用增加视觉兴奋点与科技含量。
A continuous water surface is formed around the main body of the building forming reflections in the mirror pool, which is covered by the virtual and the real, providing the optimized landscape spatial experience. The continuous linear pool veneer with the signature tree inside and the floating logo design form a set of the point line and surface design. The use of distinctive lighting effects increases visual excitement and technological content.
▼天空之境水景位置 Sky Mirror Water Feature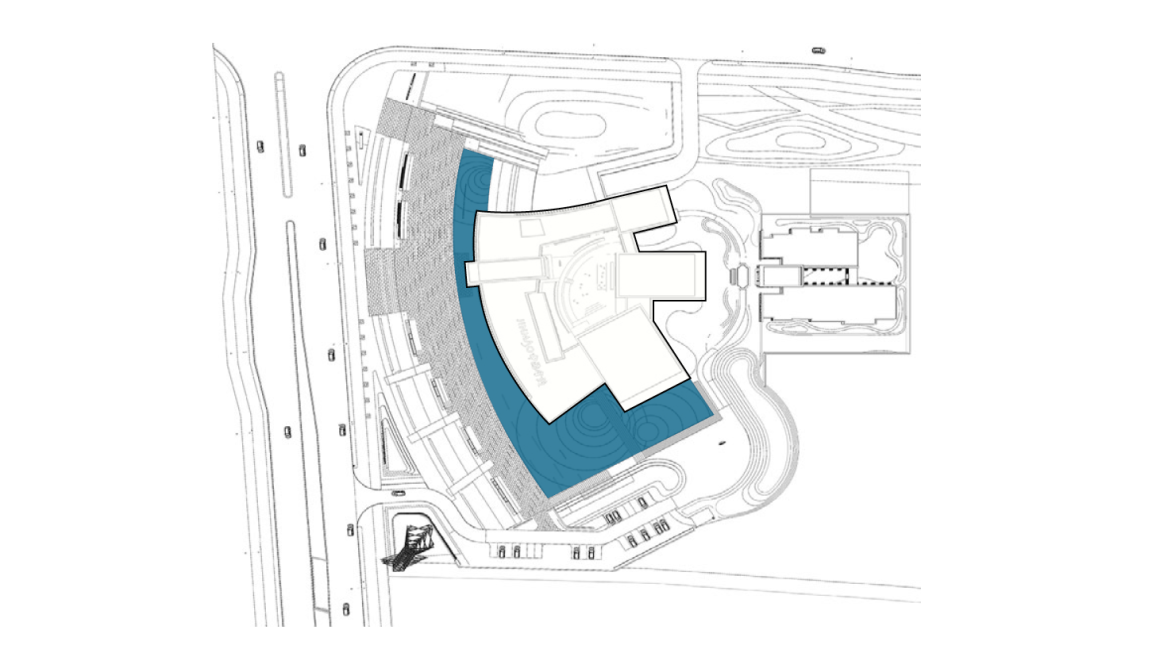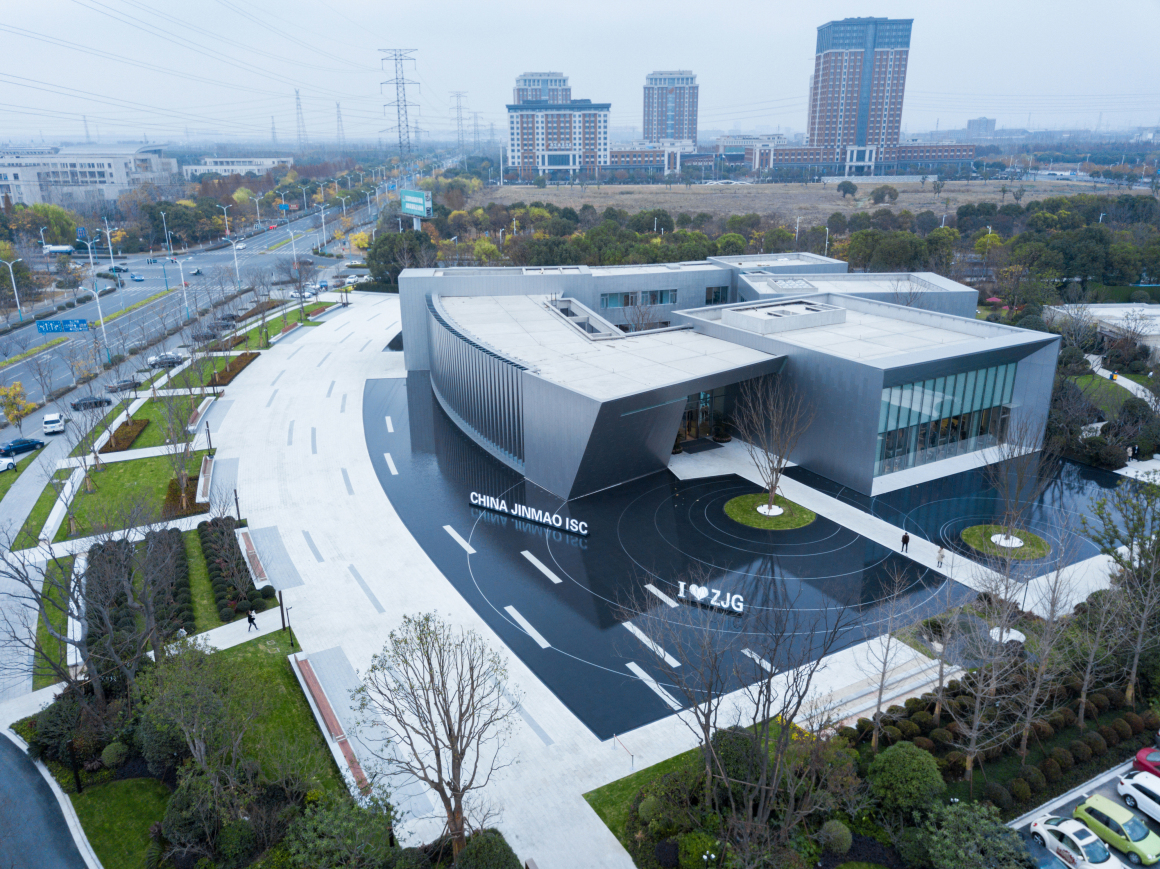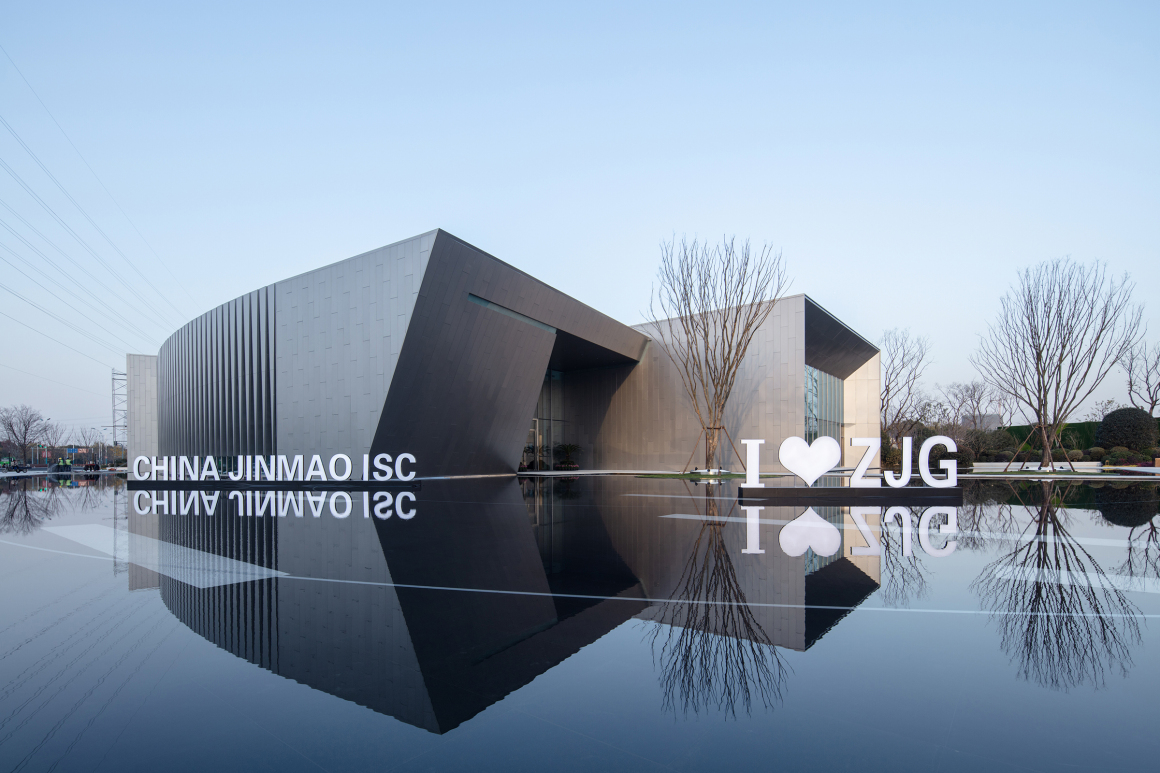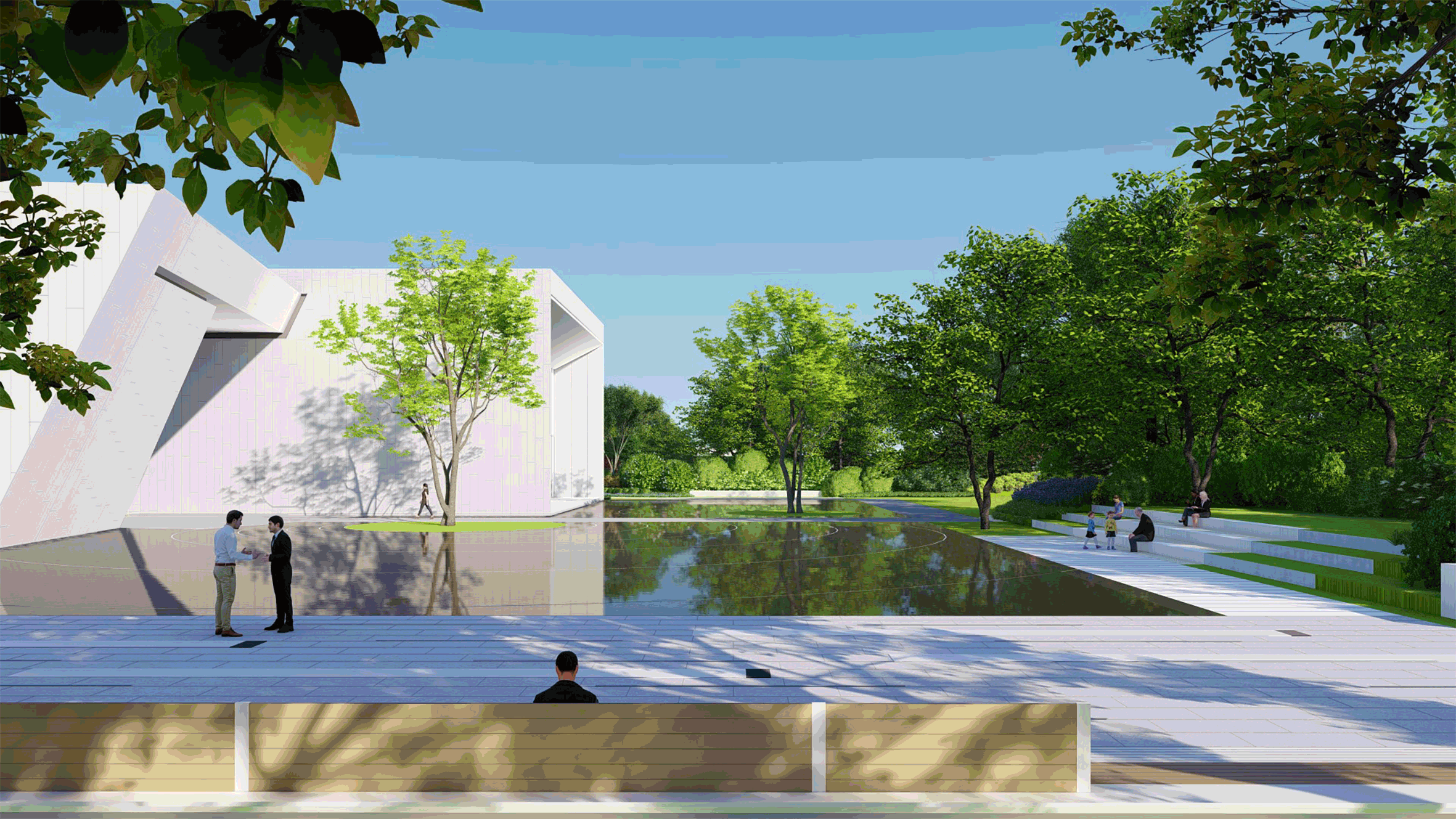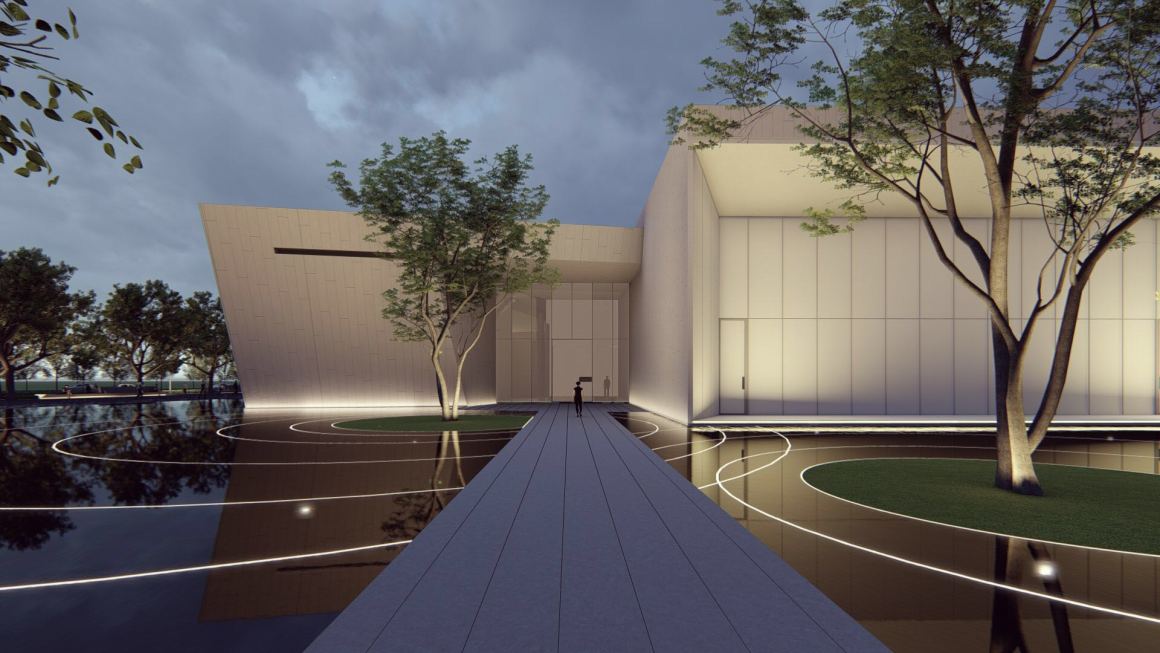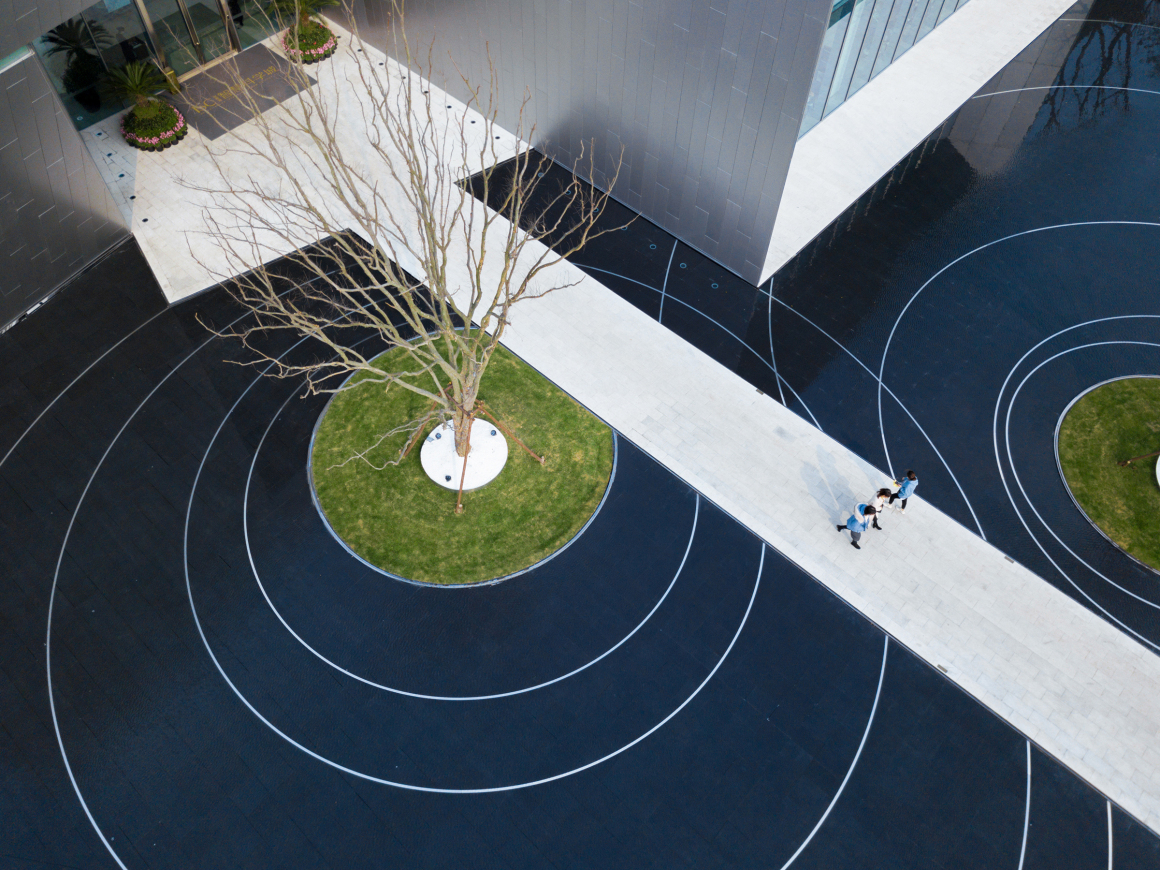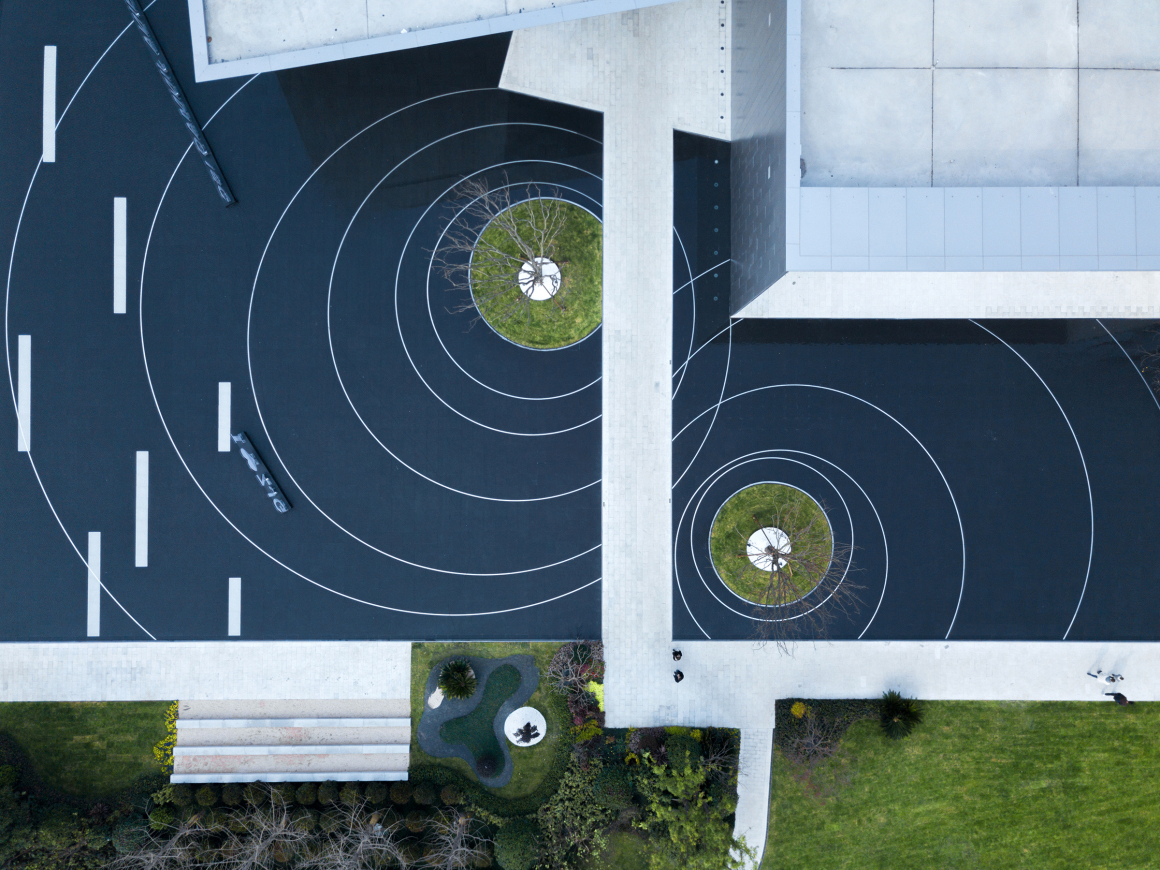 ▼入口水景做法剖面BB' Entrance Water Feature Construction Detail B-B'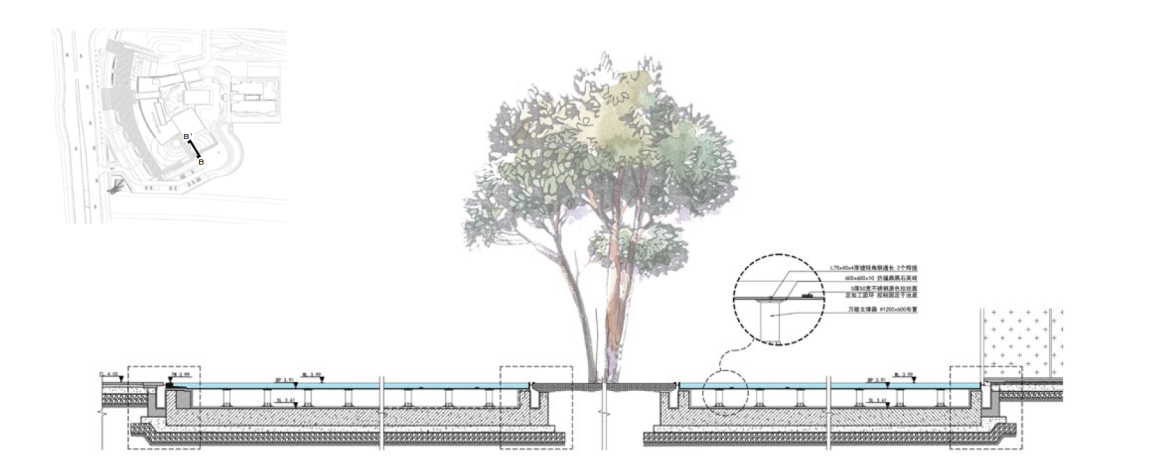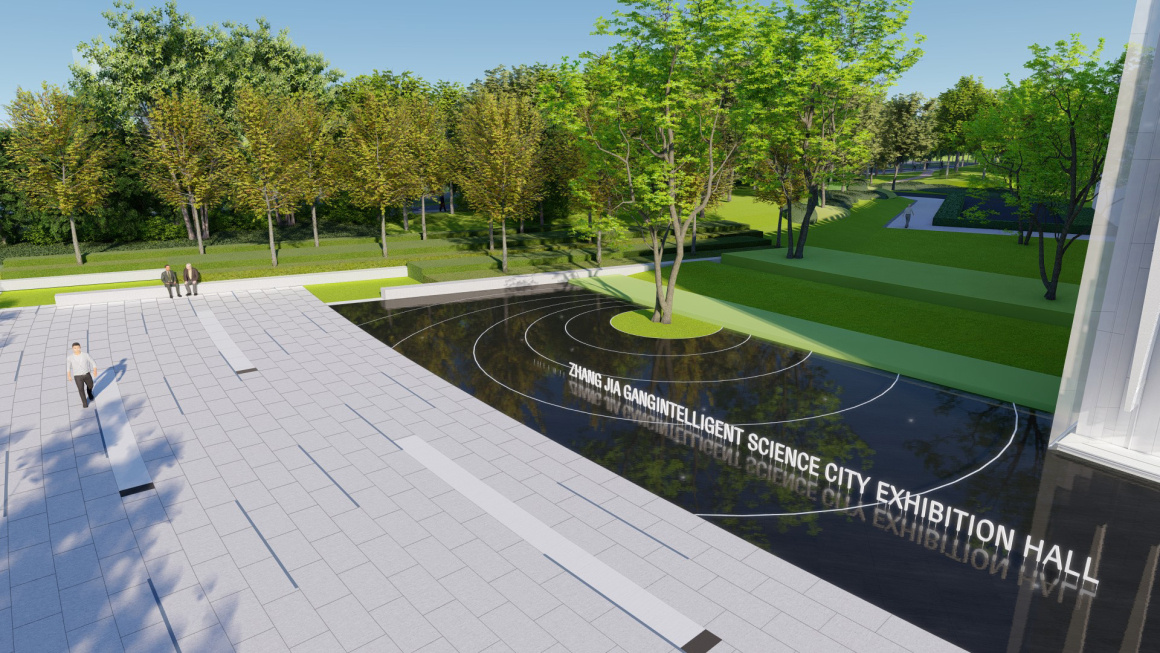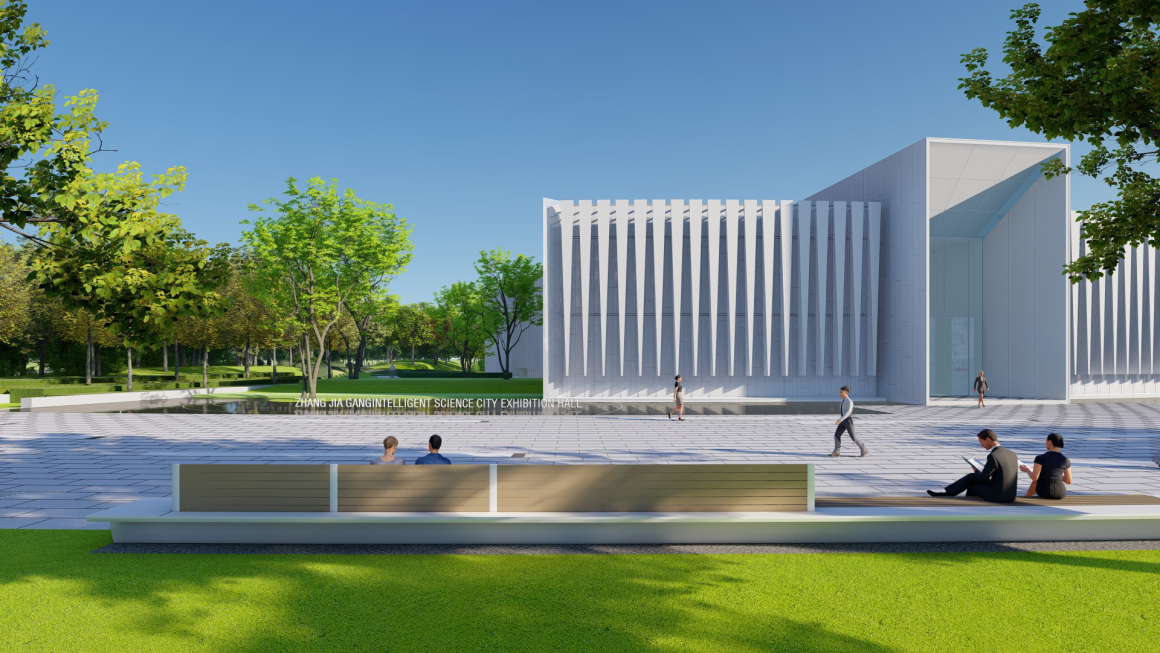 ▼入口水景做法剖面 C-C' Entrance Water Feature Construction Detail C-C'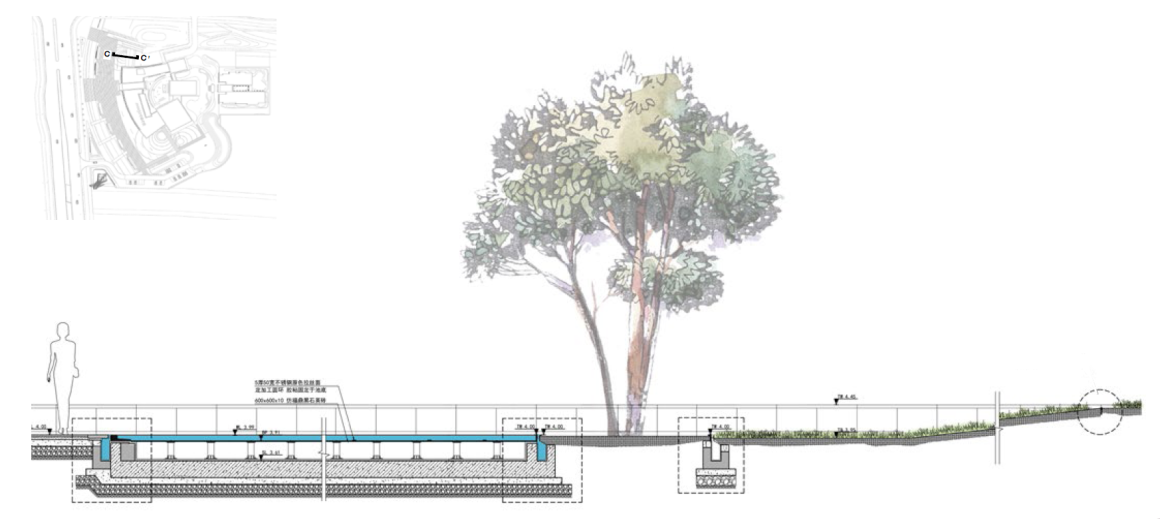 ▼设计细节 details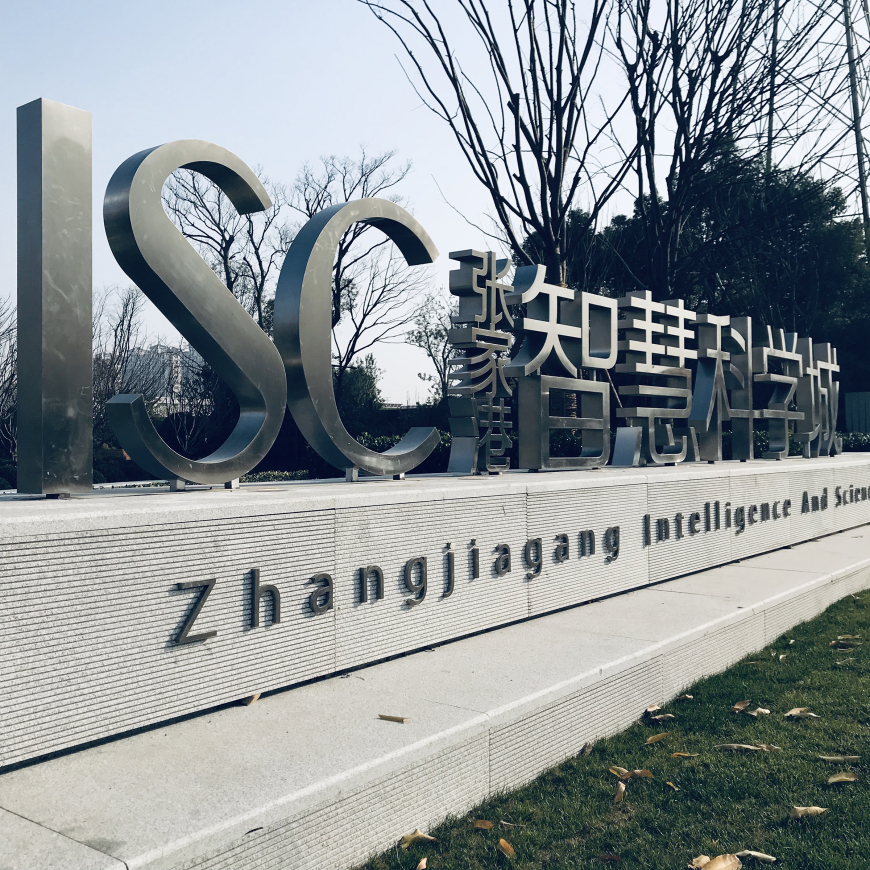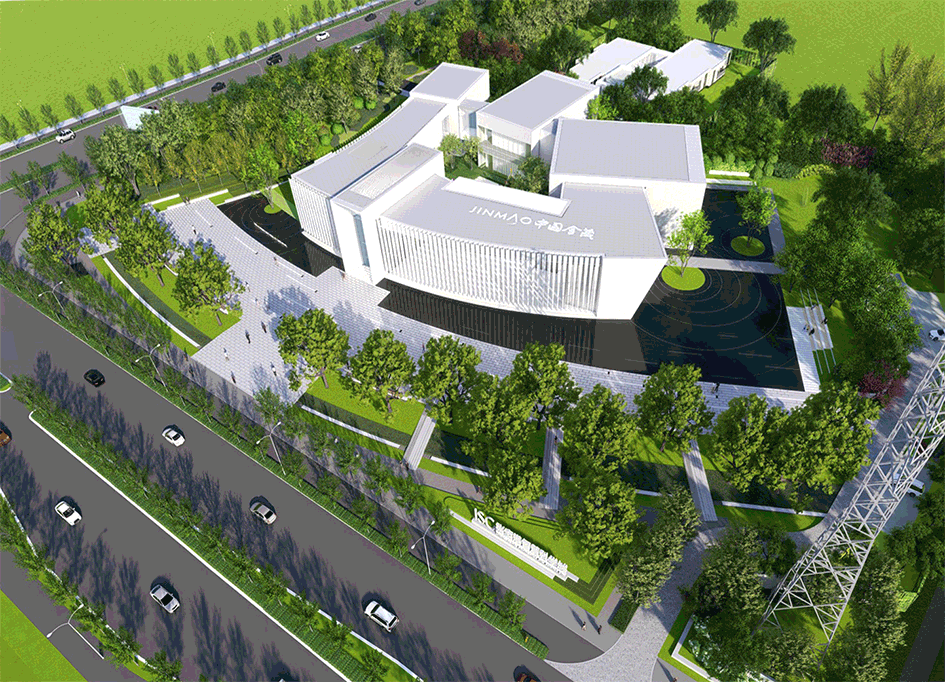 项目名称:  ISC 张家港智慧科学城
委托业主:  中国金茂
方案设计:  HWA 安琦道尔 | 常磊工作室
常磊、谢涵、李敏智、齐美玲
后期设计:  李文岚、陈丹燕
设计面积:  19900 ㎡
设计时间:  2019 年2 月
建成时间:  2019 年11 月
景观摄影:  DID STUDIO 唐岩
文字提供:  HWA安琦道尔
Project Name:  ISC Zhangjiagang Smart Science City
Entrusted owner:  China Jinmao
Project design:  HWA | Chang Lei Studio
Chang Lei, Xie Han, Li Minzhi, Qi Meiling
Construction design:  Li Wenlan, Chen Danyan
Design area:  19900 ㎡
Design time:  February 2019
Completion time:  November 2019
Landscape Photography:  DID STUDIO Tang Yan
Text provided by HWA
更多read more about:  HWA安琦道尔