本文由 Black Rabbit Design 授权mooool发表,欢迎转发,禁止以mooool编辑版本转载。
Thanks Black Rabbit Design for authorizing the publication of the project on mooool, Text description provided by Black Rabbit Design.
Black Rabbit Design:这块位于奥斯汀市中心外几英里处被人们亲切地称为"纳罗斯"的美丽湖畔绿洲的未开发的5英亩土地,自20世纪70年代以来,就一直作为客户的私人家庭聚集地。如今,客户坚持想要在此建设一个简单、简陋但独特的小屋来用于他们的家庭聚会和周末静修。
Black Rabbit Design:An undeveloped 5 acre lot had been a gathering place for the client's family since the 1970's. This beautiful lakefront oasis, known affectionately as The Narrows, lies just a few miles outside of downtown Austin. The owners insisted on a simple, humble, yet unique cabin to host their family gatherings and quiet weekend retreats.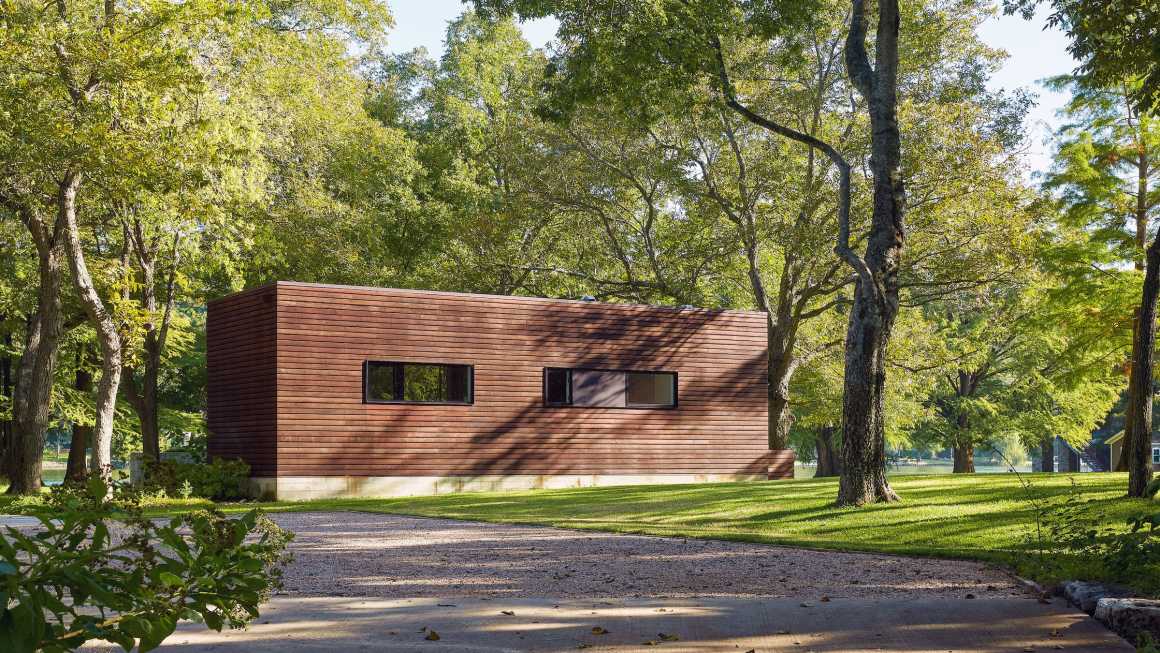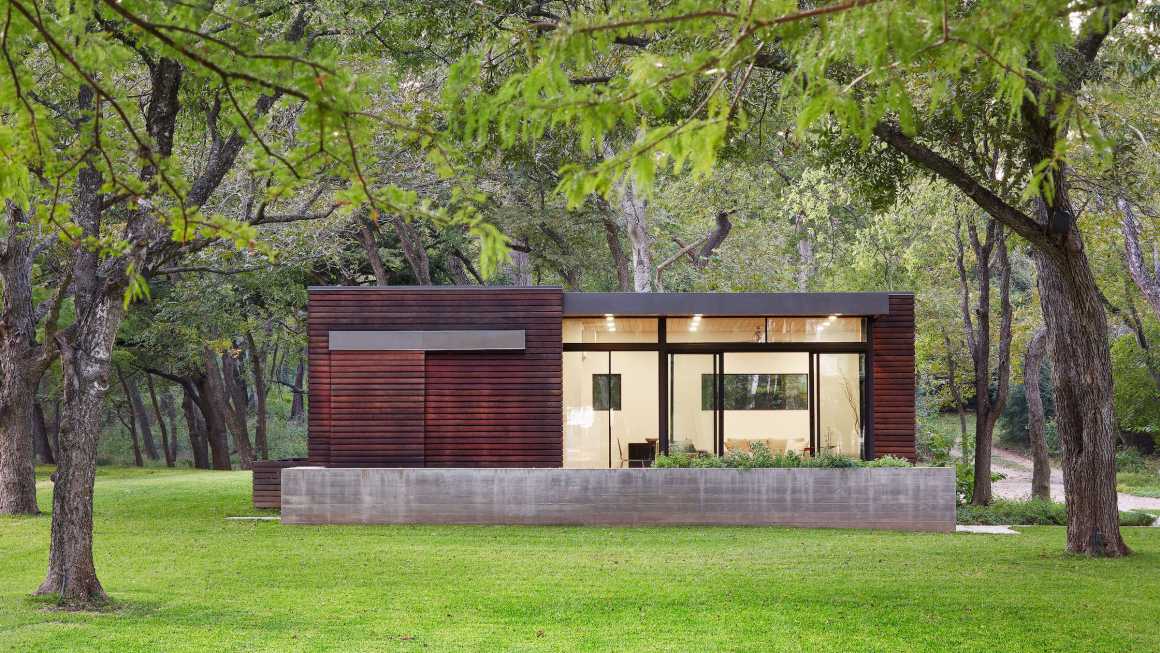 所以,我们设计的这个名为"Cousin Cabana"的小木屋,在保持开放感的同时,还创造了一个多功能的小活动空间。虽然只有480平方英尺,但小屋却兼具厨房、客厅和餐厅,以及一个室外木平台。而且,我们还使用了多年免维护的天然材料和施工方法,包括ipe木质防雨壁板、定制的落地窗和板型混凝土花盆。
This small cabin, nicknamed 'Cousin Cabana', needed to host multiple programs in a small space while maintaining a sense of openness. Only 480 sf, the cabin features a combined kitchen-living-dining room adjacent to a wood deck. We chose natural materials and methods that would be maintenance-free for years including an ipe wood rainscreen siding, custom floor-to-ceiling face-glazed steel windows and board-formed concrete planters.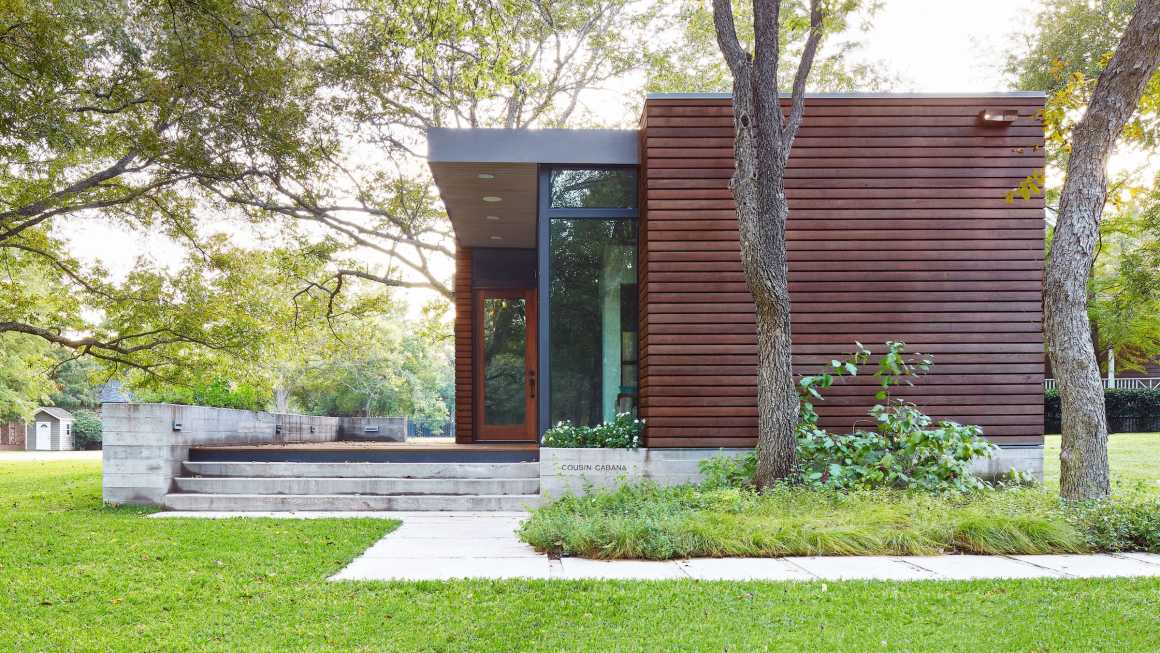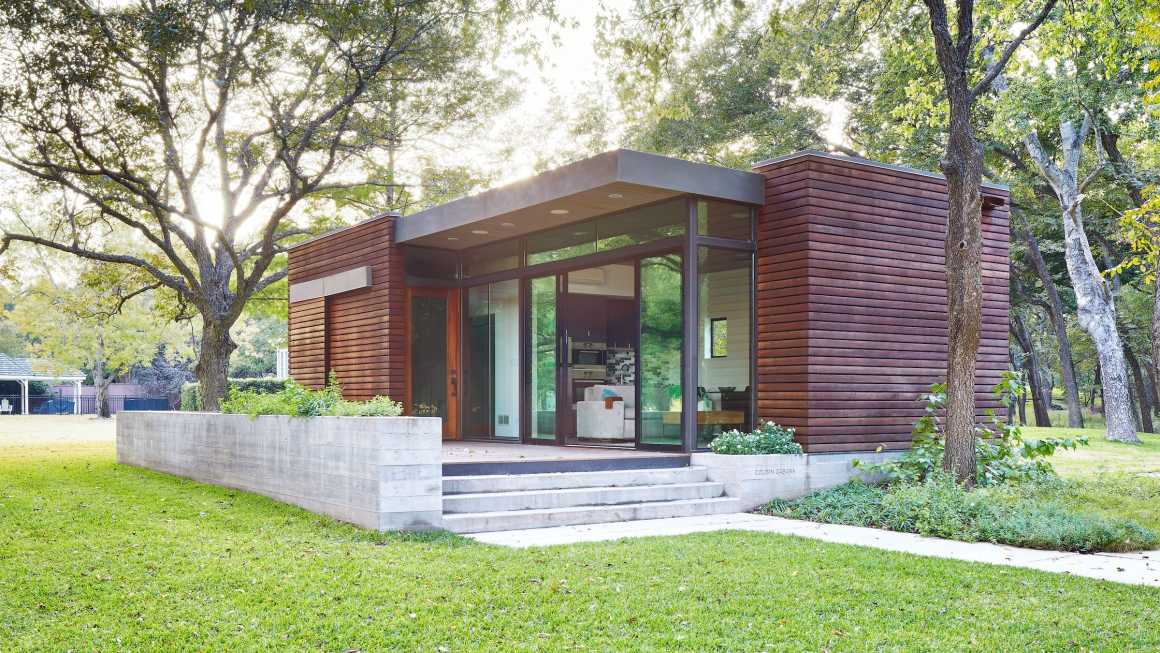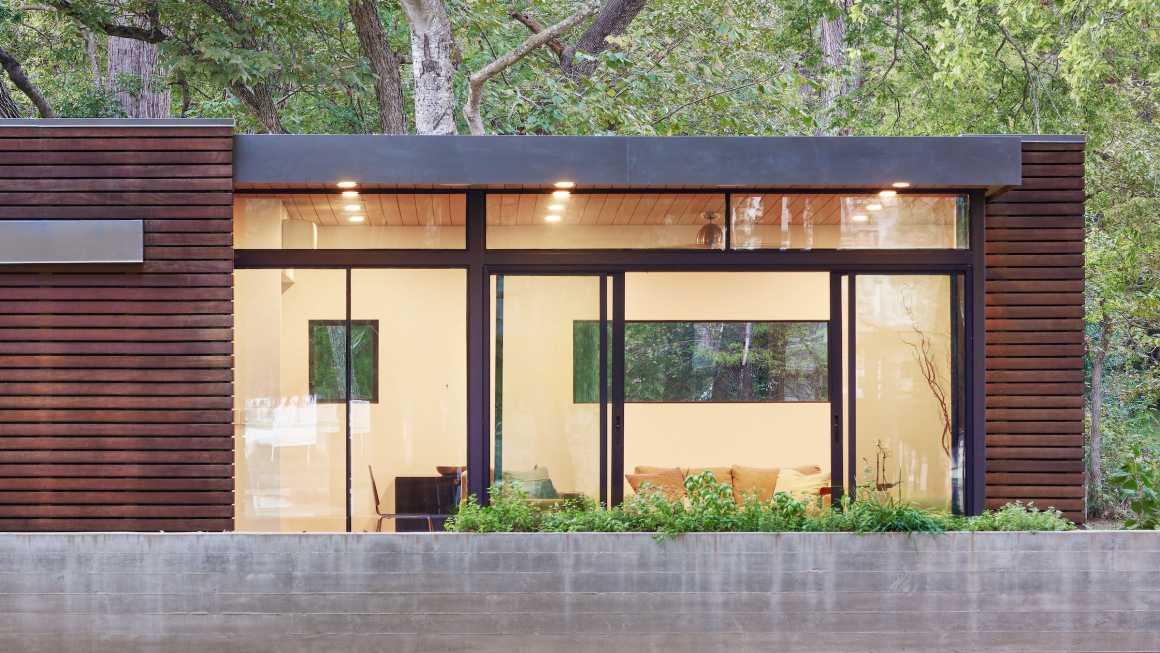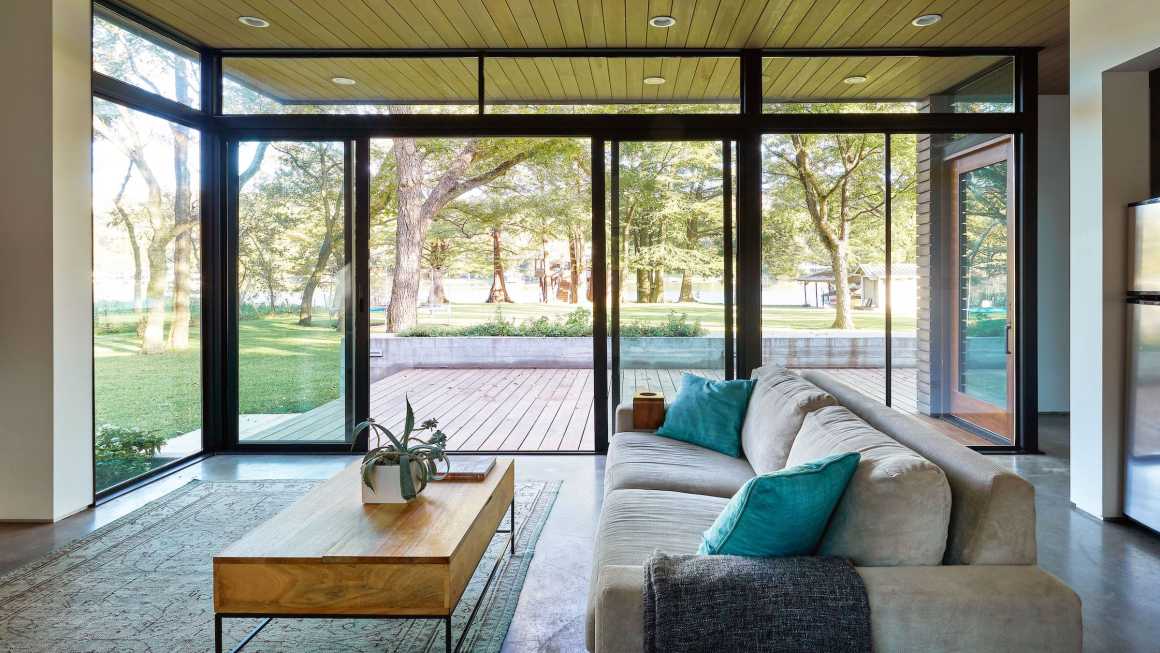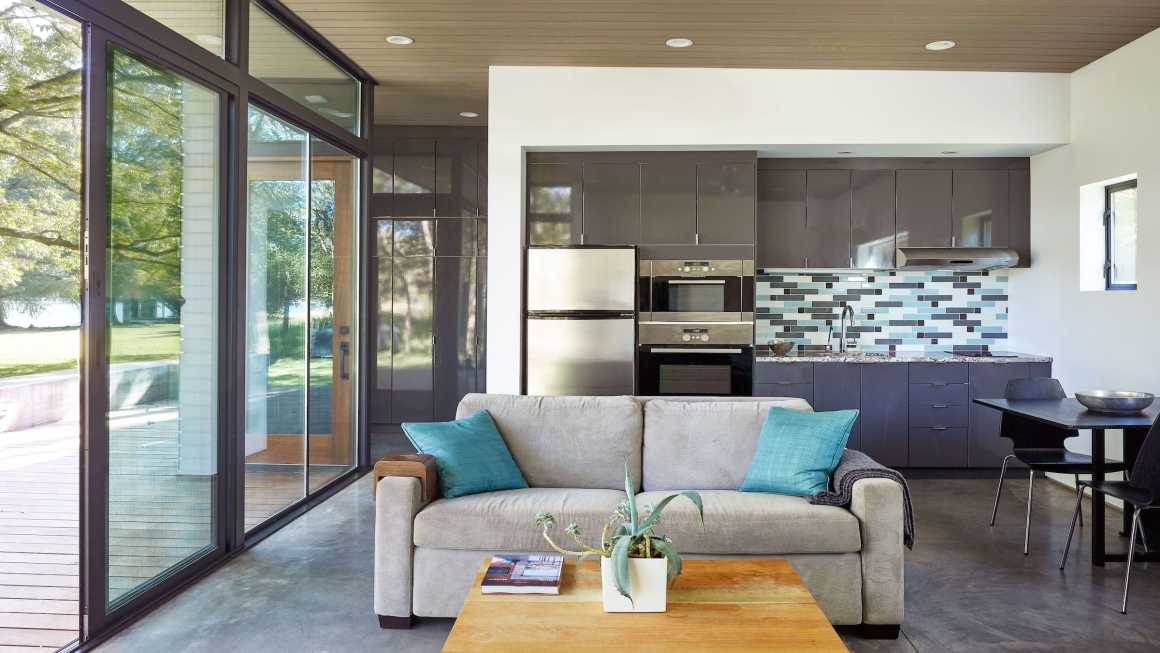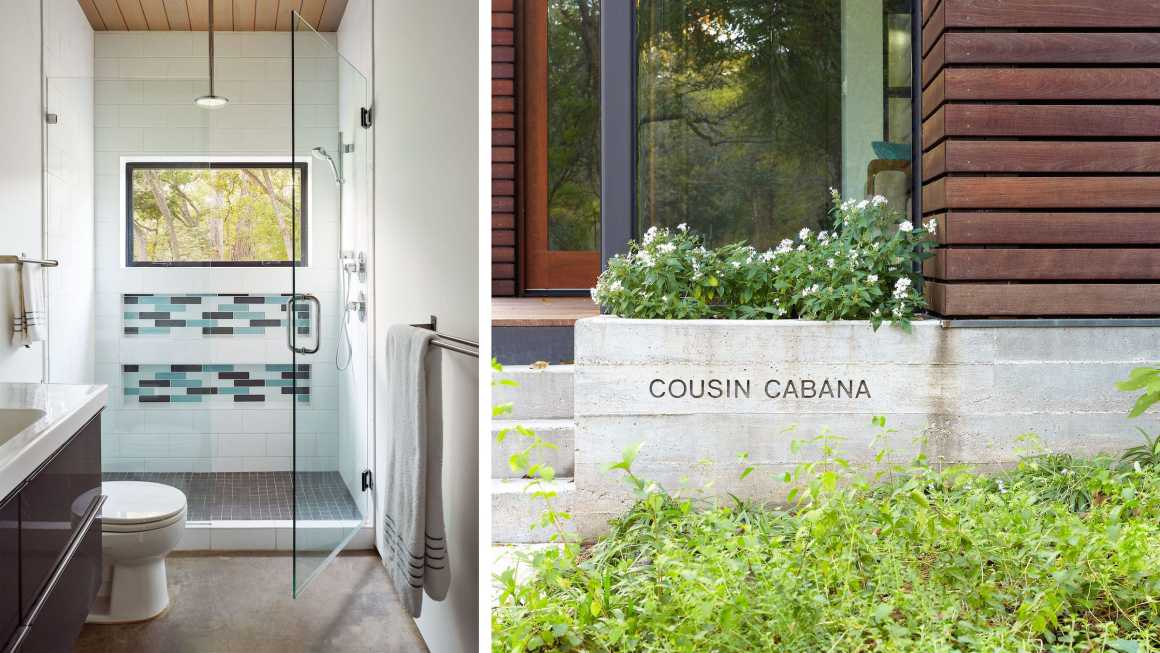 项目地点:美国 德克萨斯州 奥斯汀​
建筑设计:Black Rabbit Design
室内设计:Herb Schoening Interior Design
景观设计:Tait Moring & Associates Landscape Architects
总承包商:True Build
摄影:Leonid Furmansky Architectural Photography
Location: Austin, TX
Building Designer: Black Rabbit Design
Interior Designer: Herb Schoening Interior Design
Landscape Architect: Tait Moring & Associates Landscape Architects
General Contractor: True Build
Photographer: Leonid Furmansky Architectural Photography
更多 Read more about: Black Rabbit Design