Shma soen :Lan Kila Pat 1位于科隆詹经济适用房区的6号公寓和7号公寓之间。距离旁边的klong pongpauy200米左右。用地面积11200平方米,现有用地为国家房屋委员会所有的弃土。工地上还有一些现存的大树。
Shma soen :Lankila Pat 1 is located in Klongjan affordable housing district. The area is between flat number 6 and number 7. The long side is around 200 meter next to klong pongpauy. The area of the site is 11,200 sq m. Site existing is the abandon land own by the national housing authority. There are some big existing trees in the site.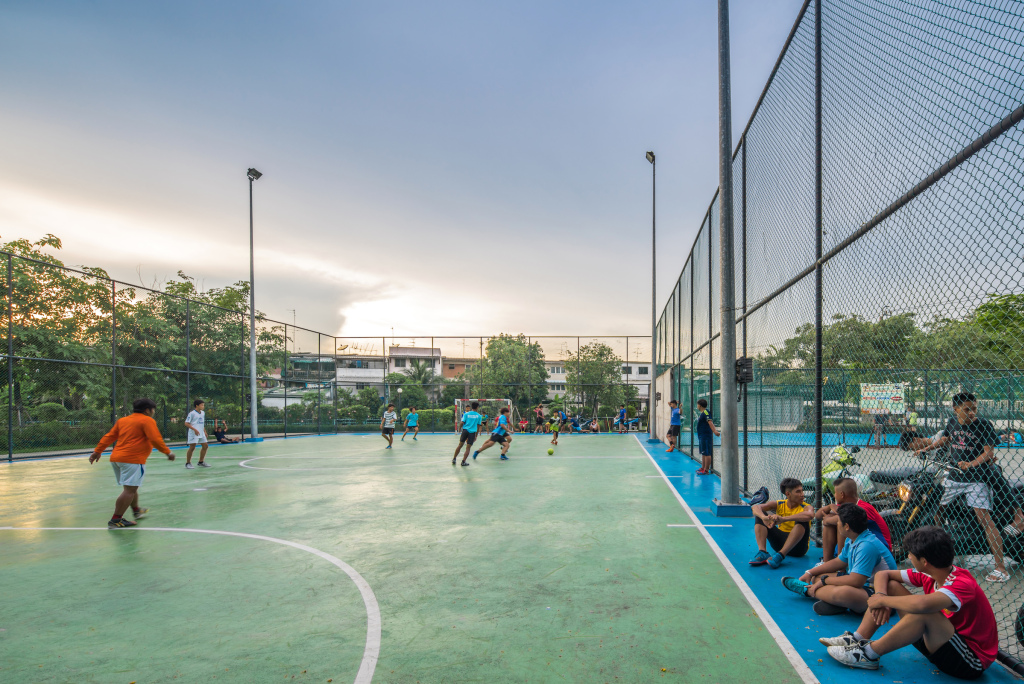 前期空间思考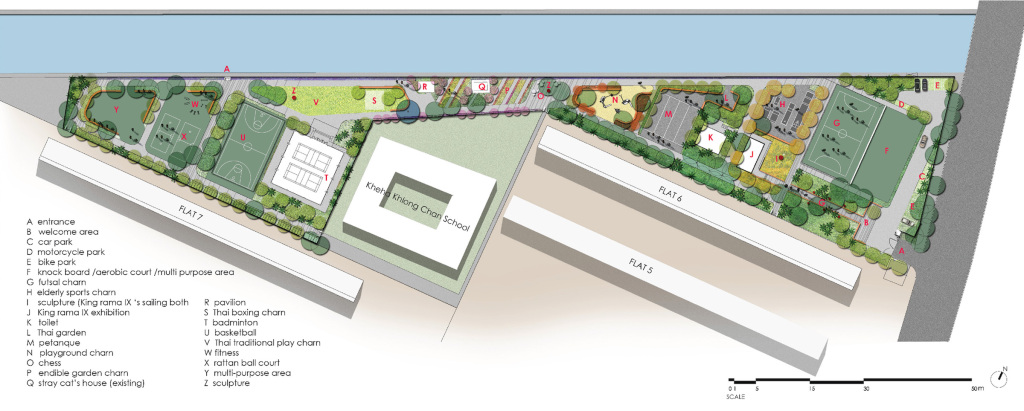 平面图
这个项目是委托人普密蓬·阿杜德国王倡议的,其开发人力资源的思想是以体育为手段,使社区人民具有良好的健康和心理素质,并增强社区人民的力量。这个项目得到了许多政府和私人团体的支持。
Client This project is initiative by King Bhumibol Adulyadej with the thought of developing the human recourses is to have a good health and mentality by using the sports as the equipment to connect and empower the people in community. The project is supported by the corporation of many government and private parties.
视频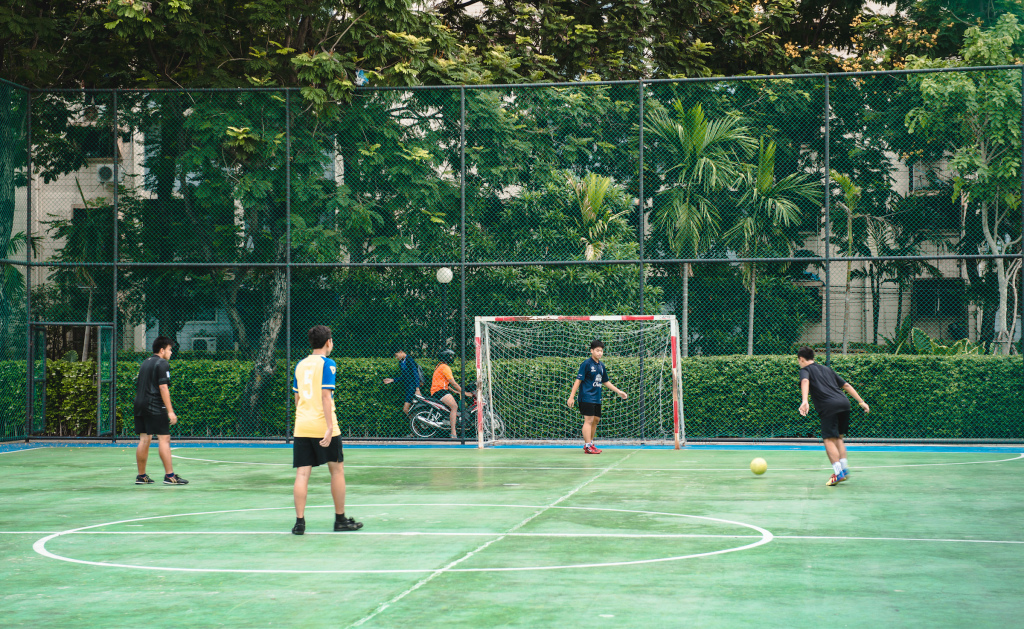 参与工作中的利益相关者要求的各种活动已经被景观设计师采纳和发展。因此,包容性设计方法在社区和公园归属感之间建立了更好的关系。
The various activities from stakeholder's requirement in participatory workshop have adopted and developed by landscape architect. Consequently, the inclusive design approach create a better relationship between communities and sense of belonging to the park.
社区和利益相关者的参与性设计过程,不仅是提供适合每个社区的项目,而且在这个地方社区建成的公园拥有所有权后,让当地人有机会参与设计过程、建设过程和管理。
Participatory design process with the communities and stakeholder is not only provide the programs that fit to each communities but also give the opportunities to local people to be in the part of design process, construction process and management after the park finished by this local communities will have the sense of ownership of the park.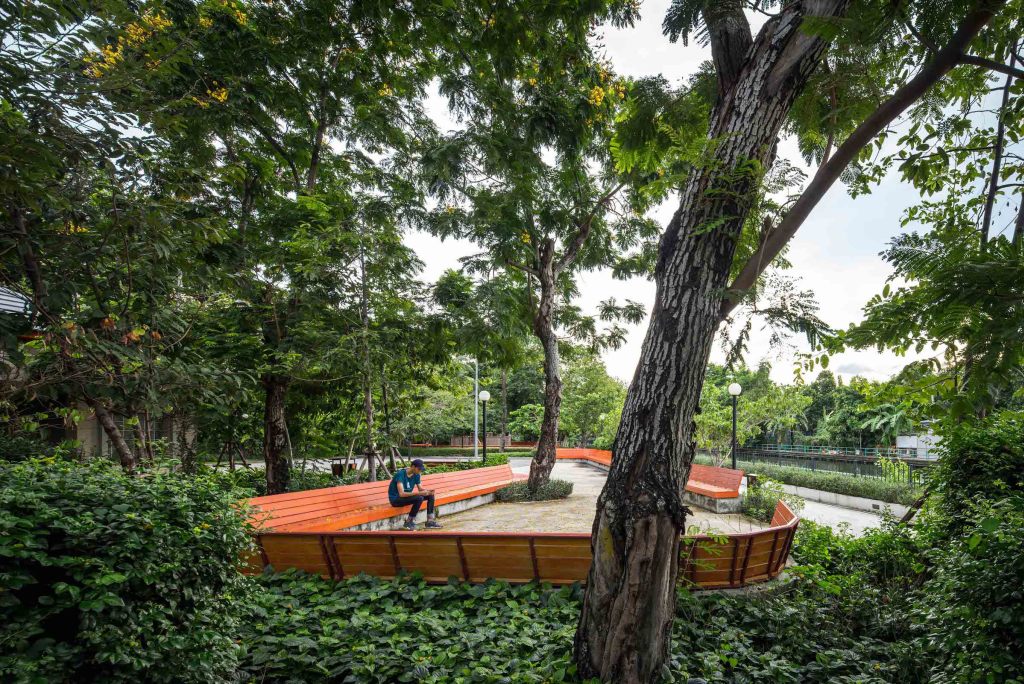 今后这个项目的进程可以作为社区未利用地区的试点。每个社区的独特性可以创造每个公园的身份,参与式设计可以让社区和公园使用者参与进来。
In the future the process of this project can be the pilot of the unutilized area in the community. The uniqueness of each community can create the identity of each park and participatory design can engage the community residents and park users.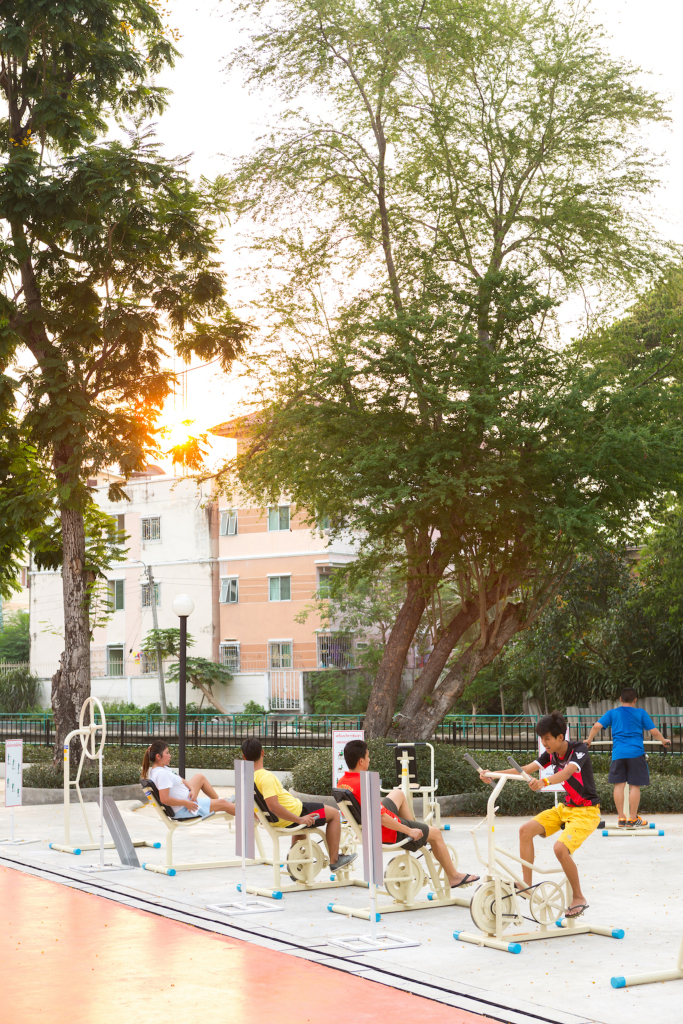 地点:泰国曼谷科隆詹
类别: 居住区公共空间
景观设计:Shma Soen Company Limited
项目建成:2015年
Location:Klong Jan, Bangkok, Thailand
Project type: Residential public space
Landscape:Shma Soen Company Limited
Year of Completion:2015
更多:Shma Soen