本文由 Landschaftsarchitektur + 授权mooool发表,欢迎转发,禁止以mooool编辑版本转载。
Thanks Landschaftsarchitektur + for authorizing the publication of the project on mooool, Text description provided by Landschaftsarchitektur +.
L +:这个室外设施的功能和设计是根据其现有结构、位置的特殊性和规划需求来开发的。
L +:The functionality and design of the outdoor facilities are developed in its form and design in regard to the existing structure and in regard to the special character of the location and the functional specifications of the planning.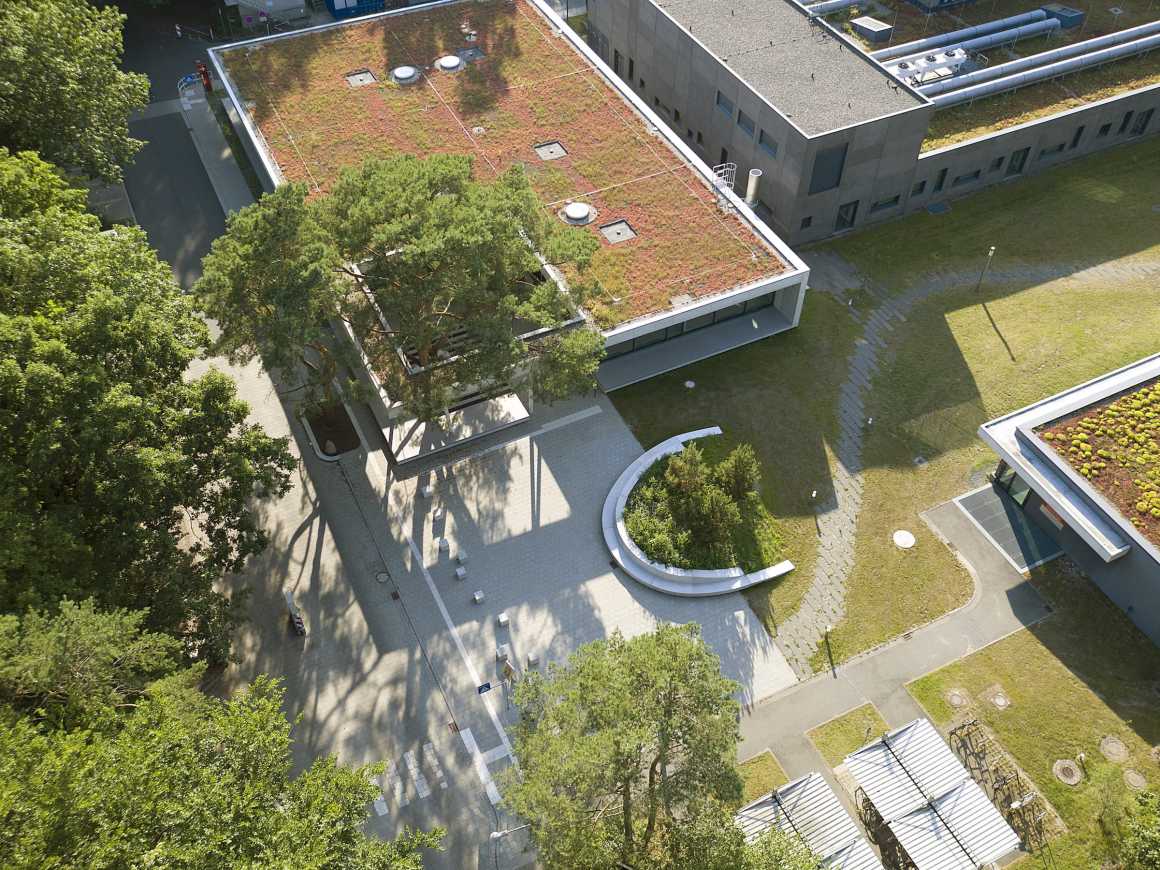 特别是入口处的两棵特别的的松树,尤其重要。建筑物围绕这些松树而形成以进一步增强该地区的森林特色。
In particular, two distinctive pines in the Light & Schools entrance have a particular importance. The building is formed around these trees and the forest-like character of the place is further enhanced.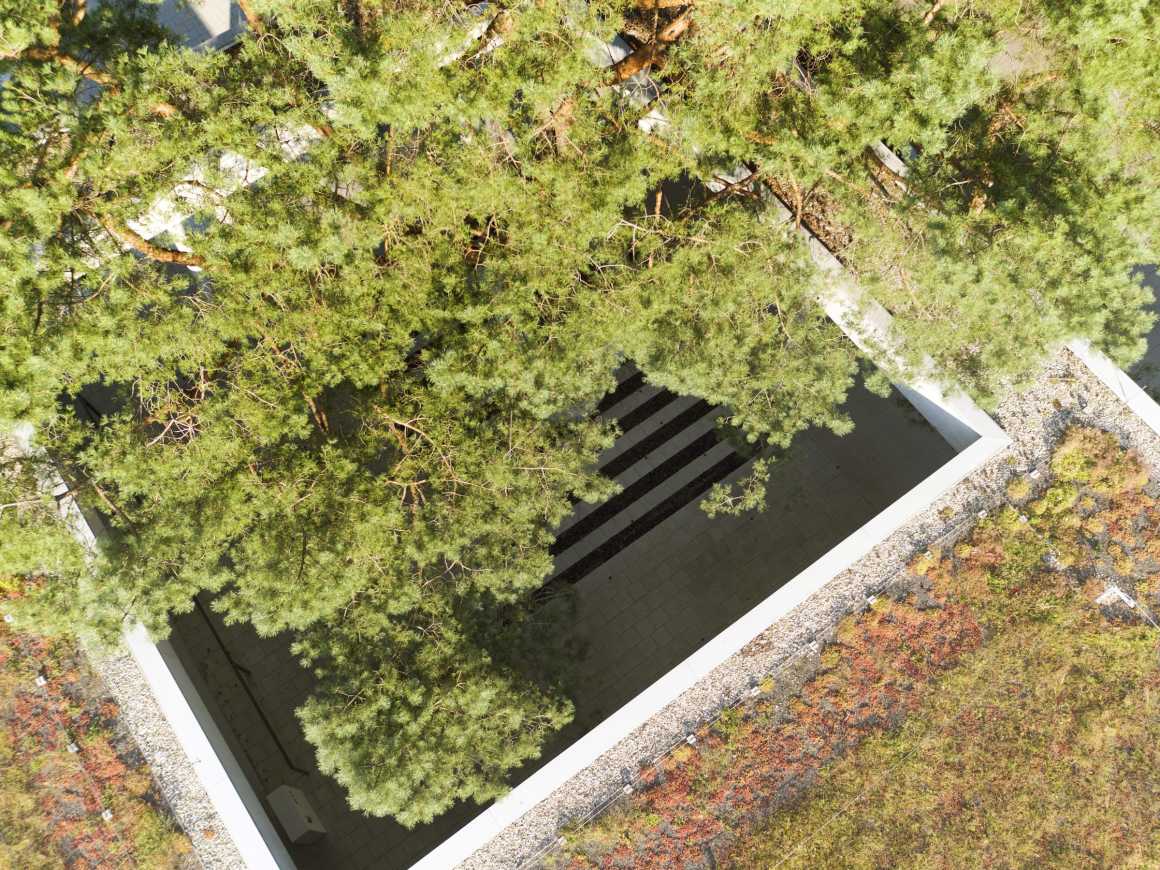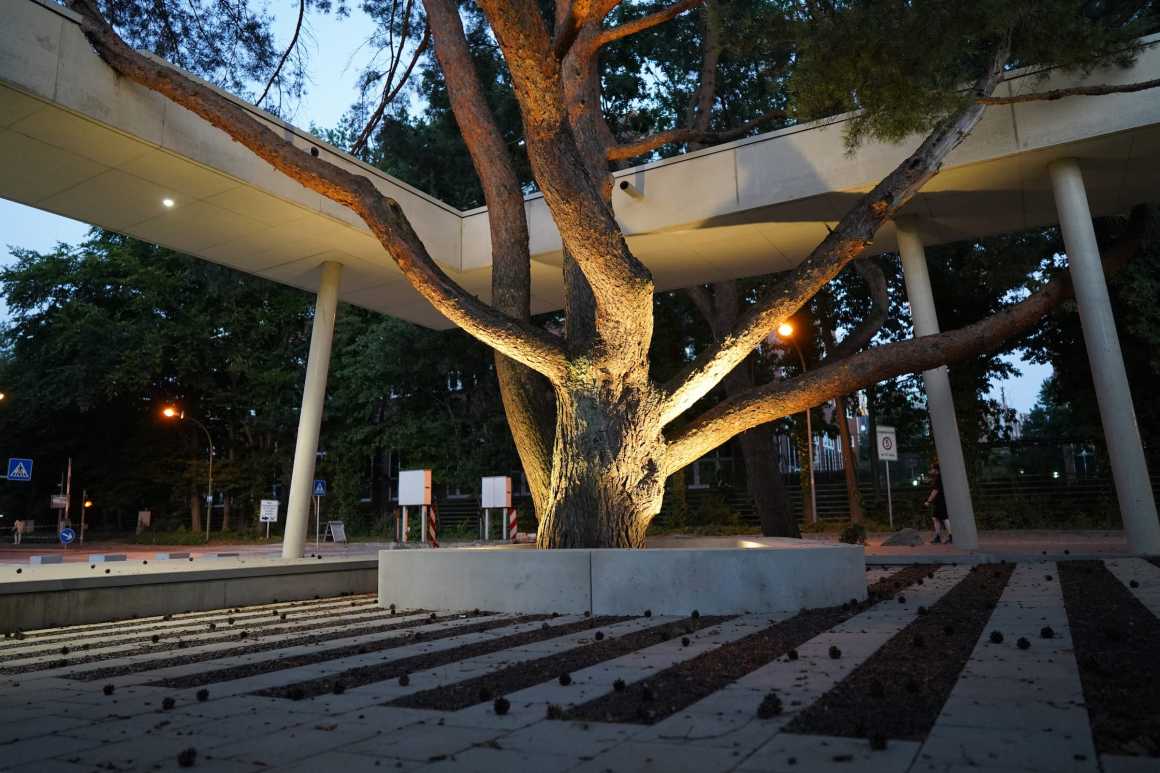 建筑东侧的新打造的宽敞的前庭空间将新规划区域与现有区域连接起来。广场空间通过材料的不同与其他空间区分开来,从而达到空间利用最大化,并形成入口仪式感。
The new, spacious forecourt on the east side of the building links the new planning and existing areas. The square is drawn across the street space by means of the material, thus reaching a more generous dimension and forming the address "Entrance area Luruper Chaussee".
项目名称:Light & schools, Desy campus
项目地址:德国汉堡
面积:3200平方米
设计周期:2017-2019
设计公司:Landschaftsarchitektur +
合作方:Hammeskrause architects
客户:汉堡大学
Project name: Light & schools, Desy campus
Location: Light & schools, Desy campus, Hamburg, Germany
Area: 3,200 sqm
Realization period: 2017 – 2019
Design firm: Landschaftsarchitektur +
Cooperation: Hammeskrause architects
Client: University of Hamburg
更多 Read more about: Landschaftsarchitektur +