本文由 grabner huber lipp 授权mooool发表,欢迎转发,禁止以mooool编辑版本转载。
Thanks grabner huber lipp for authorizing the publication of the project on mooool, Text description provided by grabner huber lipp.
grabner huber lipp:新的Hans-Eisenmann-Zentrum项目场地位于弗莱辛西部一个向南的山坡上,景观设计创造性地利用场地空间,克服了下方道路与学院上方新停车场之间14米的高差。
grabner huber lipp:The new Hans-Eisenmann-Zentrum project site is located in the west of Freising on a south-exposed hillside. The landscape design helps conquer the 14 m height difference between the road below and the new parking lot above the Institute, using the space in a creative way.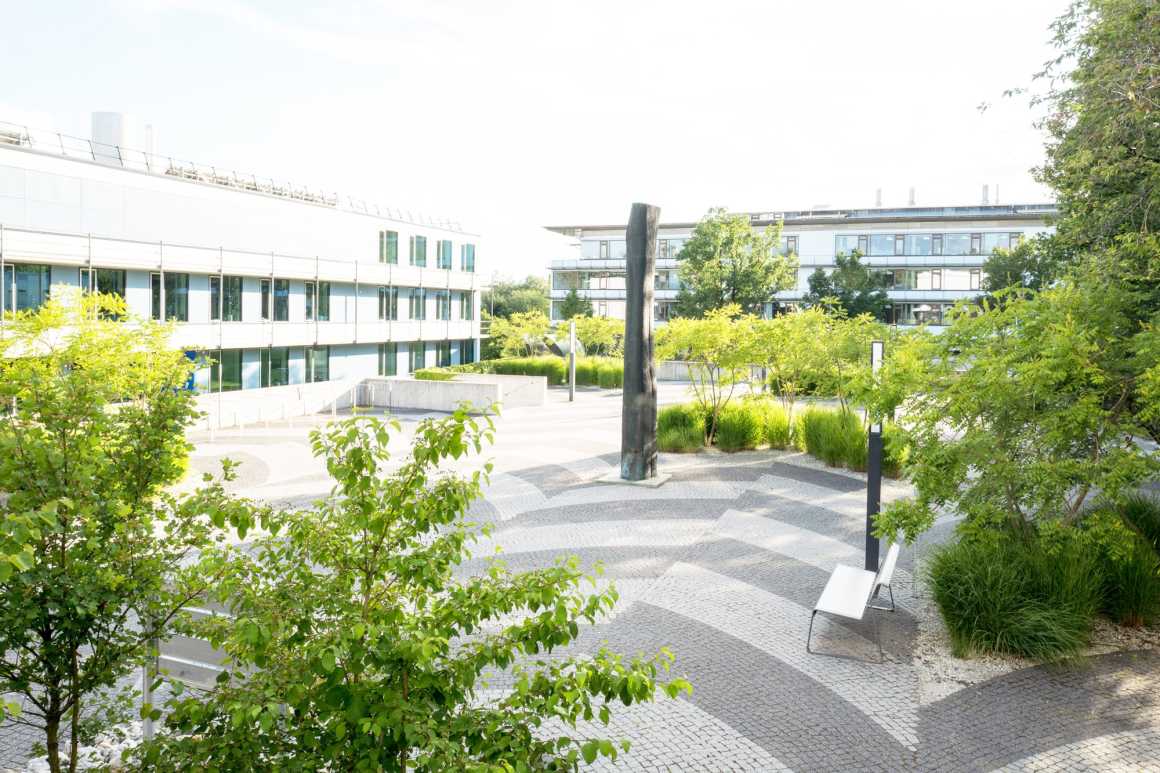 新建筑的整个南部被一个平台包围,该平台连接了西部的入口区域和东部的送货场。场地由许多台阶和挡土墙组成,创造了南部露台、中央广场和北部停车场空间。广场以简洁的图案铺砌而成,图案源自研究所的标志——谷穗。所有的屋顶表面都采用了绿色生态屋顶技术。
The new building is skirted along it's entire southern length by a terrace, which connects the entrance area in the west with the delivery yard in the east. The site is formed by numerous steps and retaining walls which create the southern terrace, the central Plaza and the northern parking lots. The Plaza was paved in a concise pattern derived from the Institute's logo – a grain-bearing ear. All the roof surfaces were landscaped in the extensive green roof technology.
▼项目平面图 Master Plan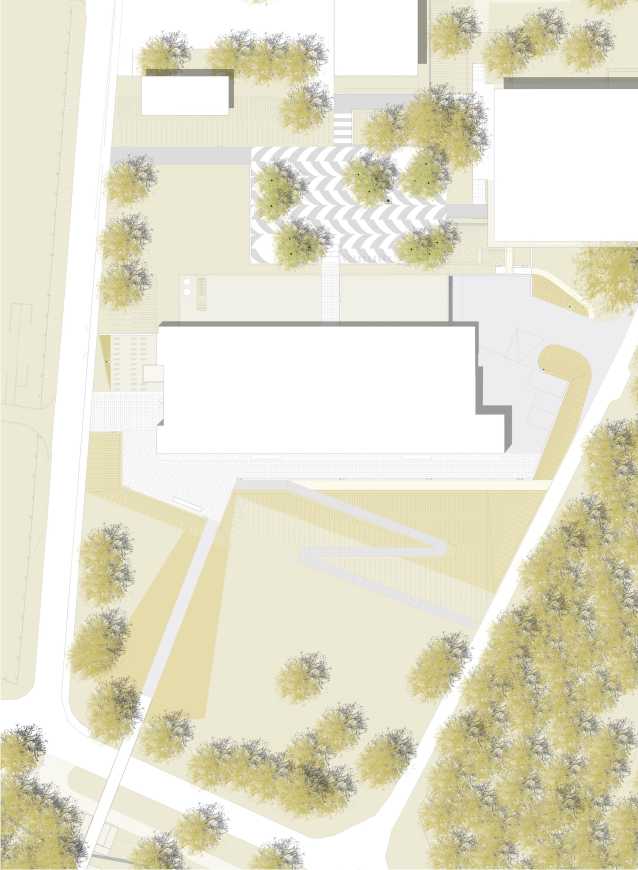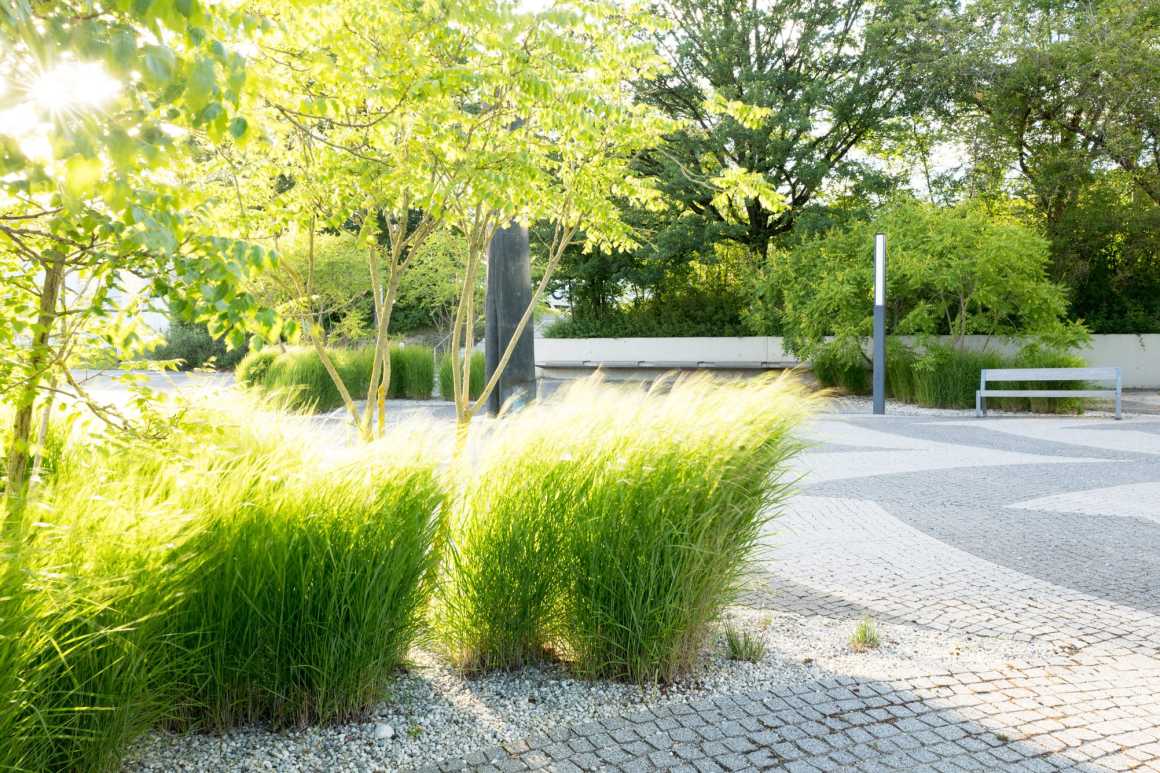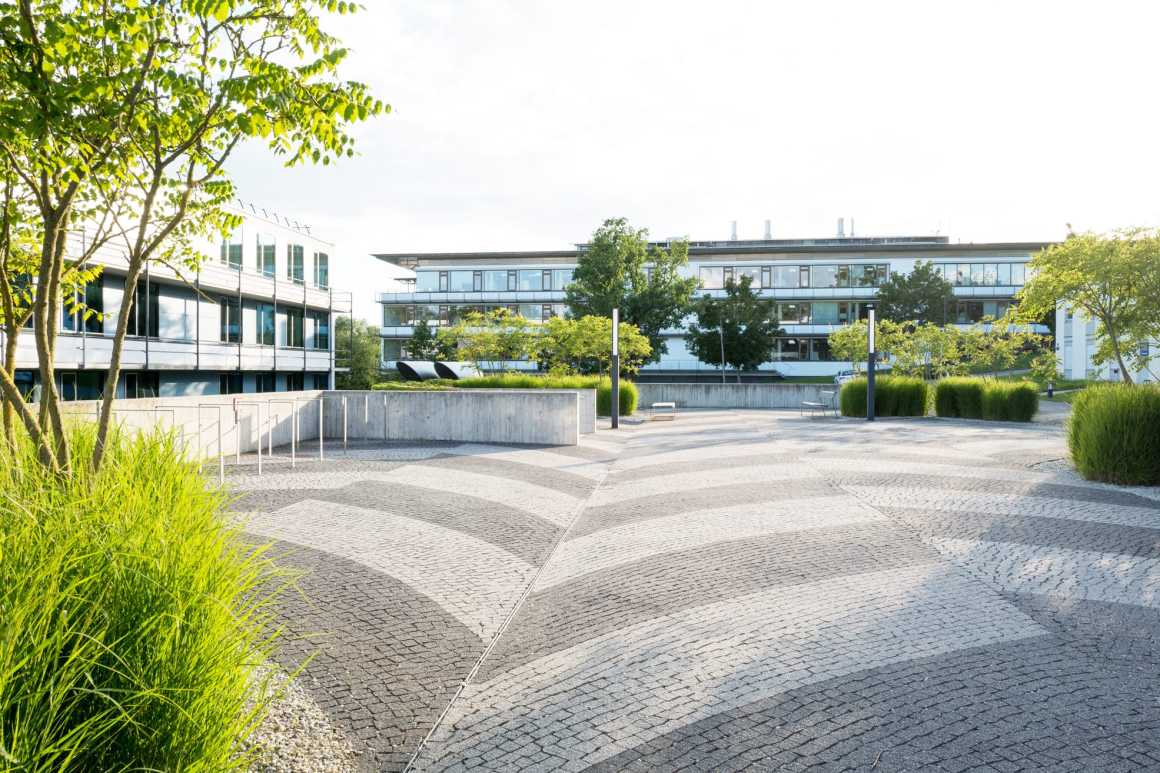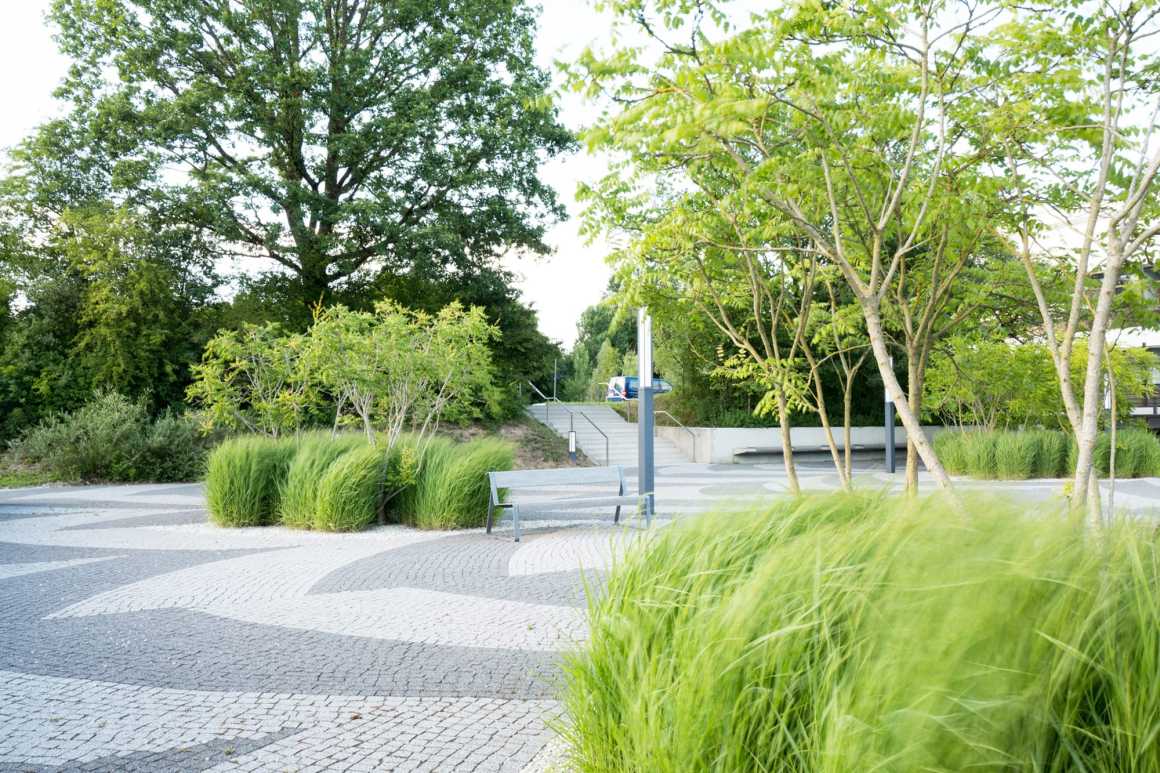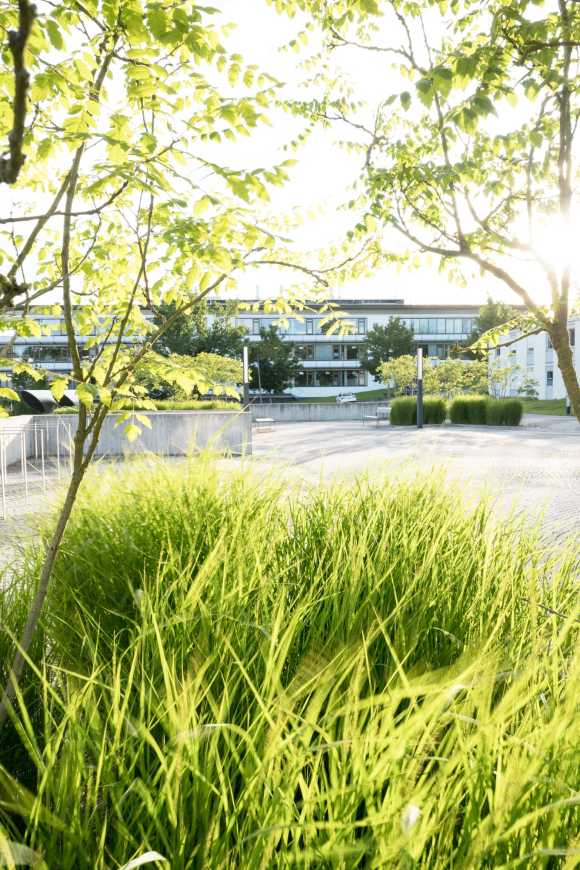 项目名称:新建中央农业科学研究所
设计与完成年份:2009-2013
项目地点:德国 弗莱辛
景观面积:17000平方米
客户:国家建筑安全局
景观设计:grabner huber lipp
建筑设计:国家建筑安全局
施工:Hermann Kutter GmbH & Co. KG, Memmingen
图片:Jürgen Huber
Project name: Neubau Zentralinstitut für Agrarwissenschaften
Design year & Completion Year: 2009-2013
Project location: Freising, Germany
Landscape Area: 17.000 square meters
Clients: Staatliches Bauamt Freising
Landscape Design: grabner huber lipp
Architects: Staatliches Bauamt Freising,
Executive Company: Hermann Kutter GmbH & Co. KG, Memmingen
Photo credits: Jürgen Huber
更多 Read more about: grabner huber lipp