布鲁克菲尔德广场重新界定了珀斯的城市天际线。项目位于St Georges Terrace125号,为一座商业塔楼,目前是必和必拓公司总部。这一新建公共空间除了零售与餐饮片区外,还融入了一系列珀斯最具历史重要性的遗产建筑。该项目为酒吧、餐厅、咖啡厅和高端购物场所营造了令人兴奋的背景环境。
Brookfield place redefines Perth's urban skyline. Located at St Georges Terrace125, the project is a commercial tower and is currently the headquarters of BHP billiton. In addition to the retail and dining areas, the new public space also incorporates a series of historic heritage buildings in Perth. The project has created an exciting setting for bars, restaurants, cafes and high-end shopping venues.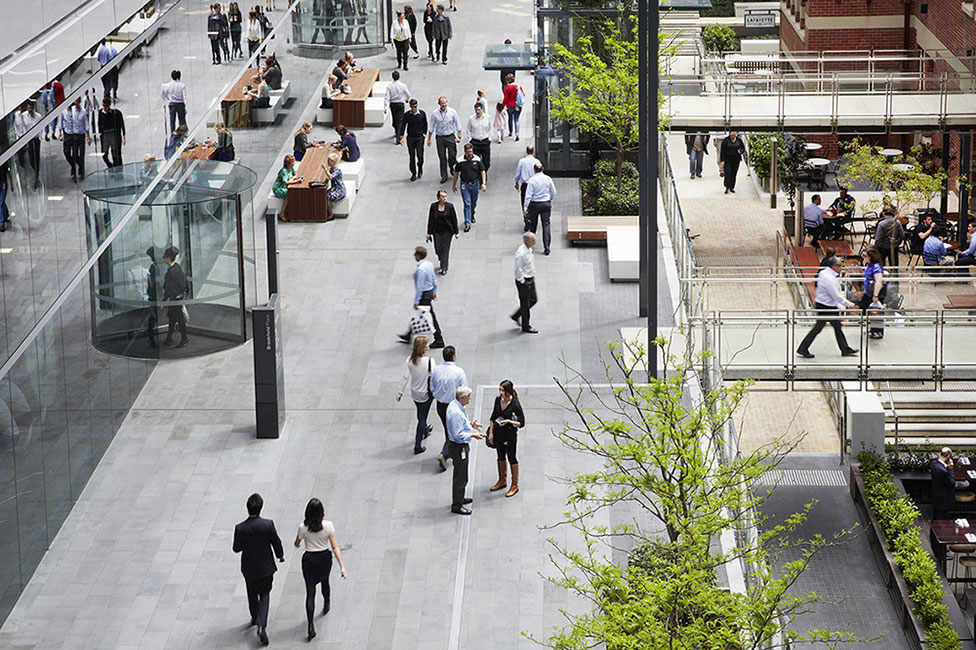 HASSELL已积极参与了项目一处公共空间的设计,该设计成为城市肌理中热情洋溢而令人难忘的部分。公共空间着重表现基地的现代与历史本色,将两者桥接起来,打造一系列空间,旨在向周围建筑环境的本质特征致意。
HASSELL has been actively involved in the design of a public space in the project, which has become a passionate and unforgettable part of the urban fabric. Public space focuses on the modern and historical nature of the base, bridging the two to create a series of Spaces, in order to pay tribute to the essential characteristics of the surrounding architectural environment.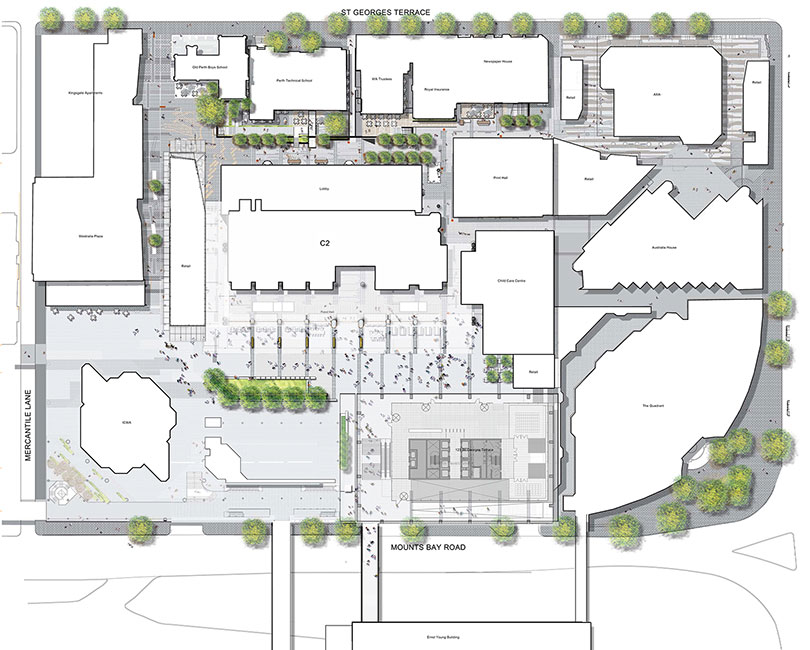 高品质铺装、家具和饰面贯穿基地,为行人营造热情洋溢的环境,还有树木在塔楼大堂和历史建筑之间提供荫蔽。
历史庭院将历史建筑的所有低层楼面连接起来,成为一系列高品质露天空间,为人们挡风蔽日。历史建筑的裙楼楼层和底楼通过一系列轻质连接桥元素相互连接起来,为空间增添动感与原汁原味的体验。开放广场空间和规划的艺术品元素鼓励活动的开展,为基地注入活力。
High-quality paving, furniture and finishes run through the base, creating an enthusiastic environment for pedestrians, as well as trees that provide shade between the tower lobby and historic buildings.
The historic courtyard connects all the lower floors of the historic buildings and becomes a series of high-quality outdoor Spaces for people to shield themselves from the wind and the sun. The skirt floor and floor of the historic building are connected with each other through a series of lightweight bridge elements, which adds a dynamic and original experience to the space. Open square space and the artistic elements of planning encourage the development of activities to inject vitality to the base.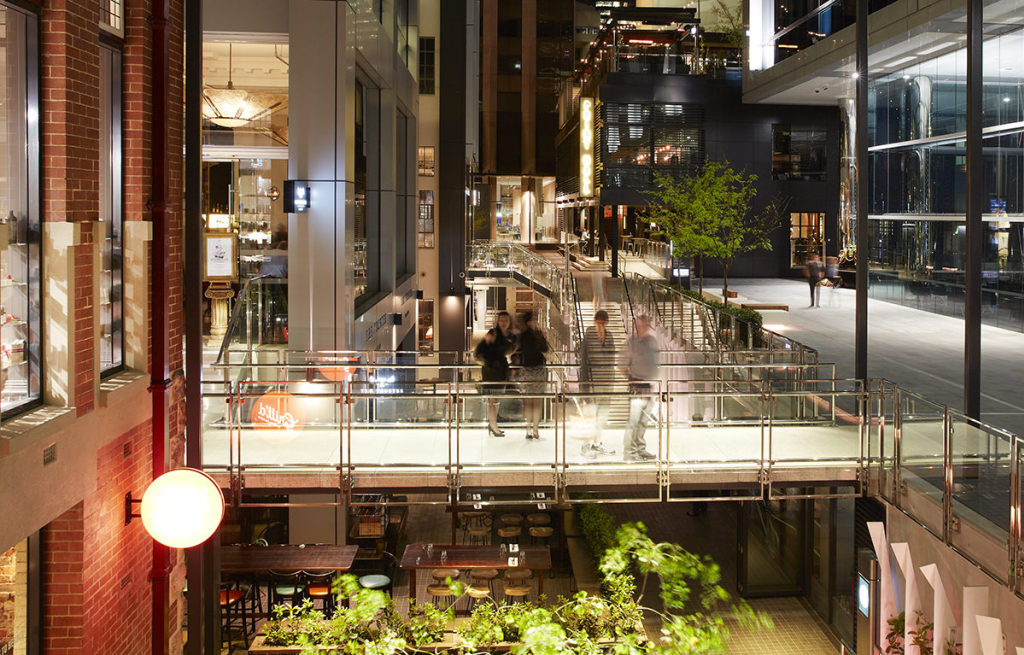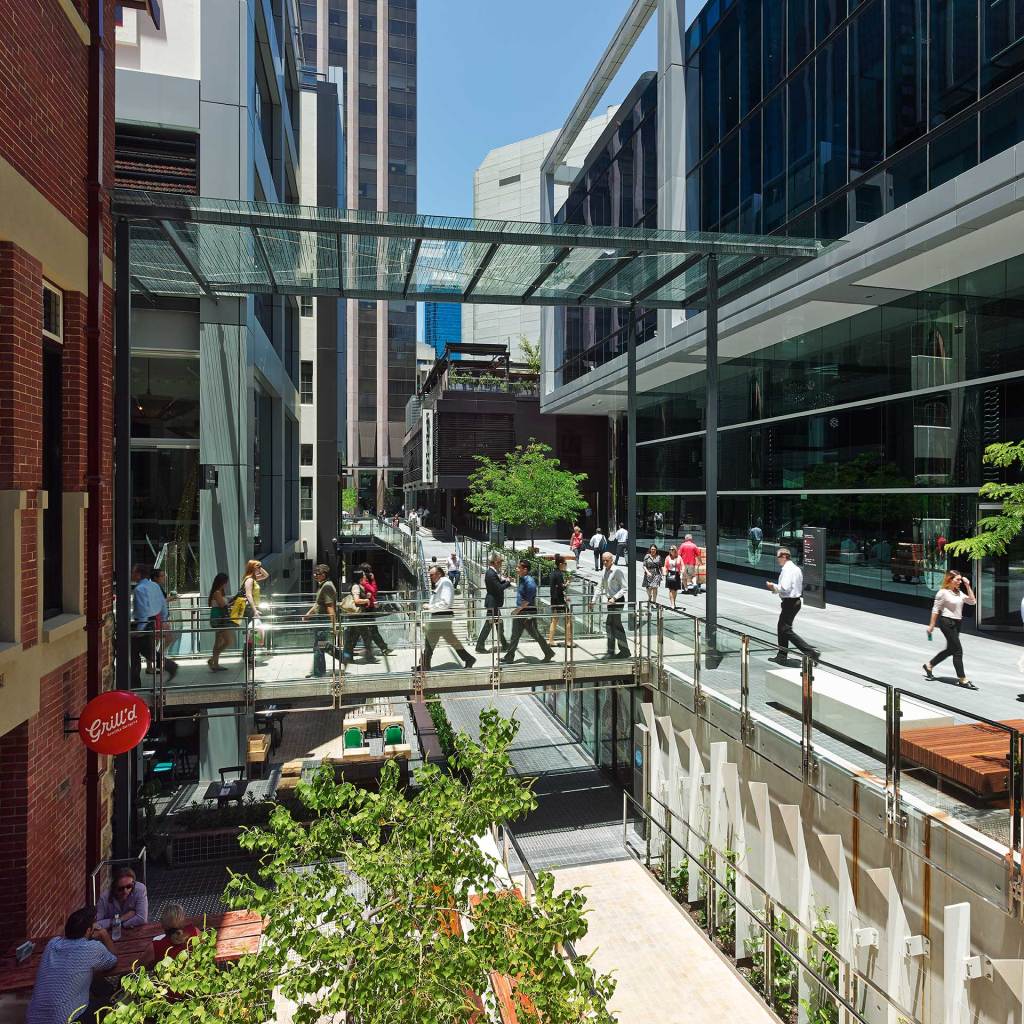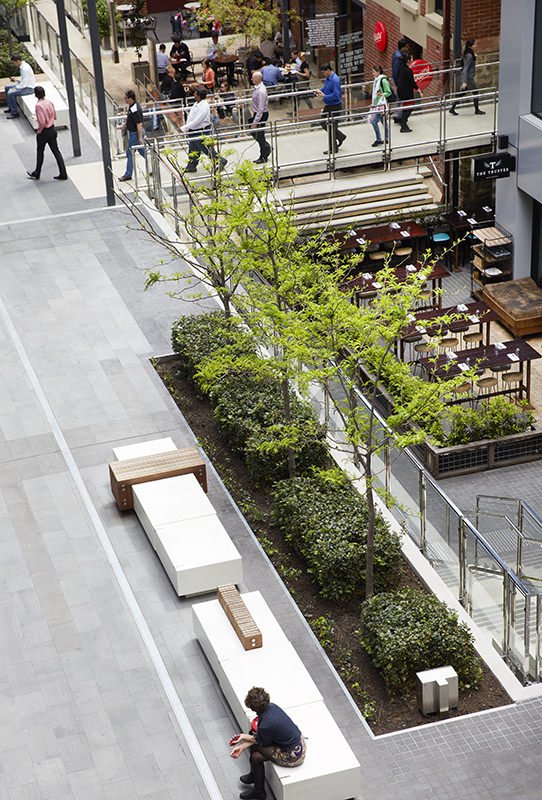 项目名称:布鲁克菲尔德广场
项目类型:广场
位置:美国
景观设计:HASSELL Studio
Project name: Brookfield Place
Project type: Square
Location: American
Landscape: HASSELL Studio