在一座36层楼高的现代塔楼里,Khon Kaen的最高建筑设计出了一种稳定的、前卫的思维方式,通过融合了坚实的灰色颜色和向上延伸到未来的垂直线条。通过在Mittraphap道路上的突出位置,开发可以为其居民打开新的视角,通过一个玻璃幕墙的房间,延伸到外立面,给你一个俯瞰城市的全景,这是前所未有的。
Standing out with flair and elegance in a modern tower of 36-storeys in height, Khon Kaen's tallest building has been designed to convey a steady, forward thinking expression through the incorporation of sturdy grey colour and vertical lines running onward and upward into the future. With its outstanding location on Mittraphap Road, the development is ready to open up new perspectives for its residents by introducing a glass-walled room that reaches out beyond the facade to give you a full view overlooking the city like never before.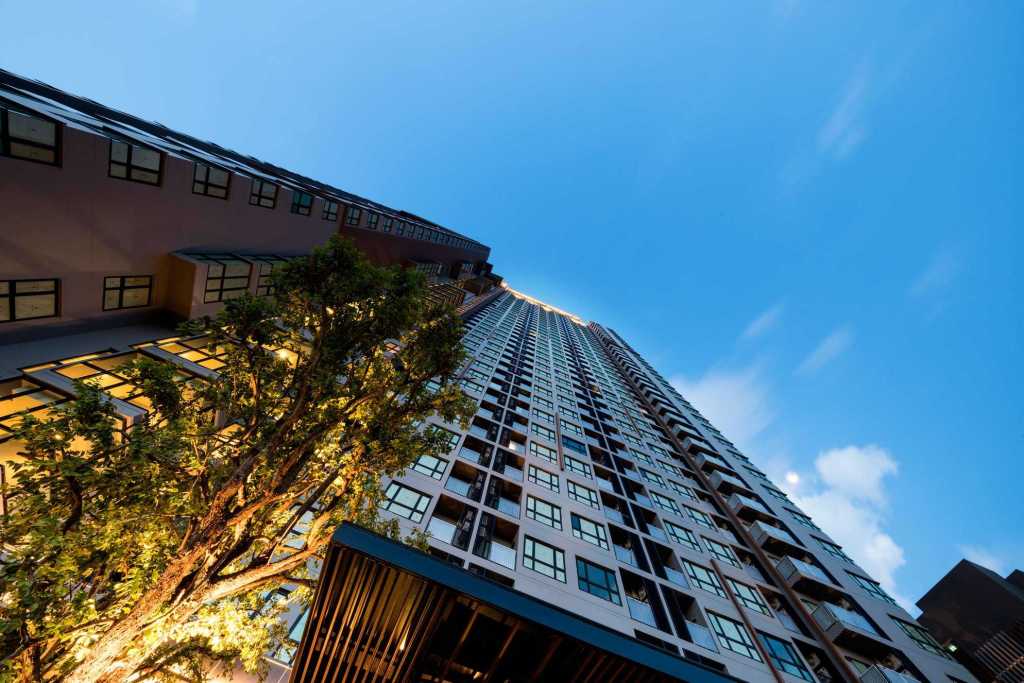 从你的第一步开始,享受最完整的设施,从一个浅水池开始,把你的注意力吸引到宽敞的大厅和三层楼高的图书馆区域。在市中心的终极观景台上体验无极限的生活,从35层的游泳池和健身中心可以看到360度的景观。还有一个极可意按摩浴缸和安静的座位区,仿佛漂浮在水面上,被大自然和纯净的空气包围着,为你提供真正的放松和舒适享受。
Enjoy the fullest facilities from your very first step, beginning with a shallow pool that draws your attention into the expansive Lobby and Library area soaring three stories high. Experience living without limits from the ultimate vantage point above the city centre, where 360 degree views are afforded from the Swimming Pool and Fitness Centre on the 35th Floor. There are also a Jacuzzi and peaceful seating area as if floating in the water, encircled by nature and the purist air, provided for you to truly relax and enjoy the utmost in comfort.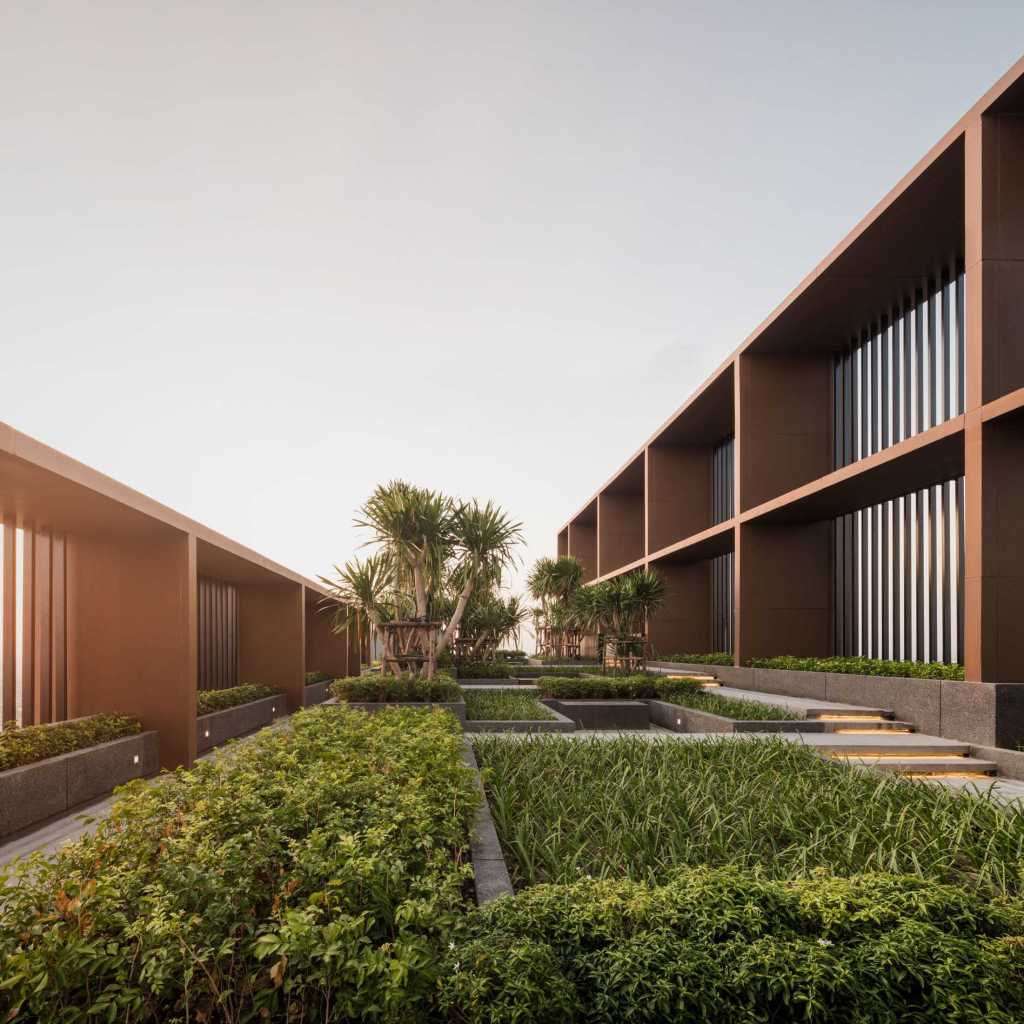 在屋顶露台的两个区域,利用宽敞的公共花园营造一种幸福感,在开阔的天空下俯瞰整个城市。这里的花园是为你设计的,你可以坐在里面放松,或者为你提供一个在葱郁的绿色中锻炼的地方,让你的家人有机会在他们休息的时候感到无比的平静。这个区域也是如何与不同的生活方式联系的一个亮点,提供了一个Futsal音高,转换为一个多功能的空间,用于许多团体活动。
Cultivate the sensation of well-being with expansive communal gardens in two areas of the Roof Terrace, giving sweeping views across the city under the open sky. The garden has been created here for you to sit and relax in or to provide an area for you to exercise amidst lush greenery, offering your family the opportunity to feel supremely calm during their breaks. The area is also a highlight of how to connect with different lifestyles, furnishing a Futsal Pitch that transforms into a multifunctional space for numerous group activities.
项目名称:泰国上思睿BASE系列公寓住宅景观
项目类型:住宅景观
位置:泰国
面积:4284.2平方米
开发商:Sansiri
建筑设计:DB Studio
景观设计:Landscape Collaboration
Project name: The Base Height Mittraphap Khonkaen
Project type:Residential
Location: Thailand
Area : 4284.2 ㎡
Client: Sansiri
Architect: DB Studio
Landscape:Landscape Collaboration