本文由 Basis architectural bureau 授权mooool发表,欢迎转发,禁止以mooool编辑版本转载。
Thanks Basis architectural bureau for authorizing the publication of the project on mooool, Text description provided by Basis architectural bureau.
Basis architectural bureau:对于建筑师来说,在这个位于Kolomna(一个离莫斯科约三个小时路程的俄罗斯小镇)克里姆林宫附近的小广场上进行干预设计时,最重要的是保护其历史场所的特色。这也是为什么该项目中的铺装使用了类似克林姆林宫墙砖的熟料砖,以及用于景观照明的木质灯的形状取自克里姆林宫塔楼的元素。景观是新空间的一个独特特征:砖块铺装逐渐过渡到新鲜的草坪,保存完好的成熟树木为人们提供舒适的阴凉。
Basis architectural bureau:It was important for architects to preserve the identity of the historical place when working with the small square near the walls of the Kremlin in Kolomna (a small Russian town located three hours of Moscow). That is why a clinker brick imitating the brick from the Kremlin wall is used in the paving. The shape of wooden lamps for the landscape lighting is taken from the elements of the Kremlin towers. Landscaping is a unique feature for the new space: the brick paving gradually transitions into the fresh lawn, and the preserved mature trees provide comfortable shade.
莫斯科Basis architecture bureau的建筑师Ivan Okhapkin:我们作为建筑师,想要传达一个具有小镇特色的家一样的氛围,所以我们在比例上保持了人性化的尺度设计,并使用了温暖的自然材料。
Ivan Okhapkin, Basis architectural bureau (Moscow): We, as architects, wanted to convey a «home-like» atmosphere characteristic of a small county town, so we kept the human scale in the proportions and used «warm» natural materials.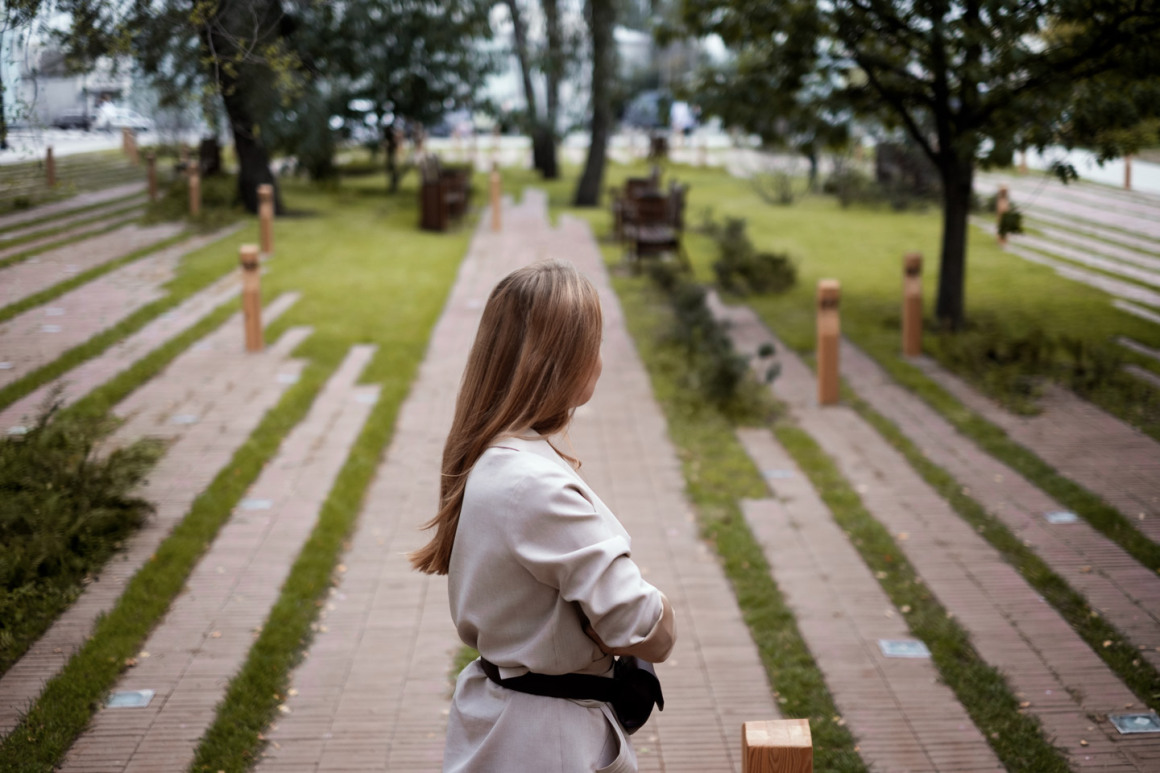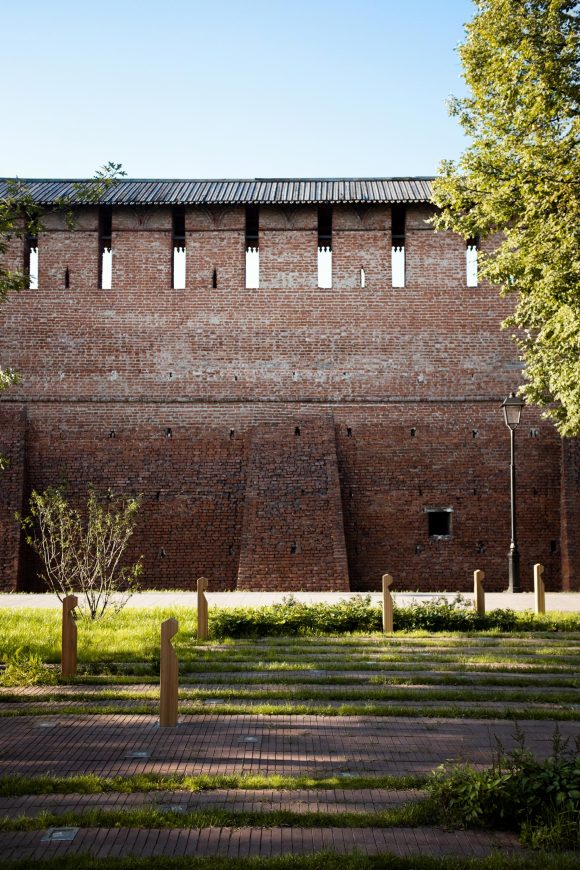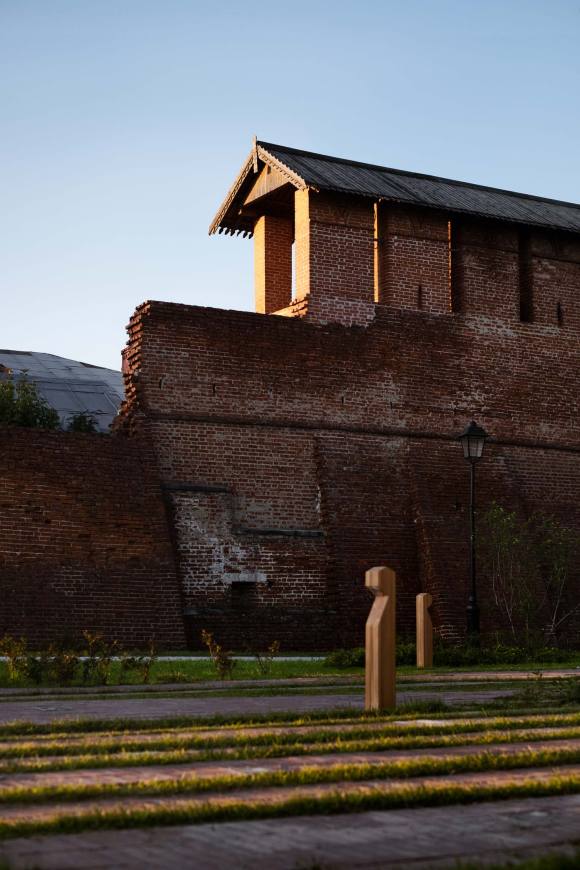 晚上,内置的聚光灯改变了这片空间。在克里姆林宫的背景下,灯光散射的广场成为科洛姆纳旅游路线上一个新的观光景点。
In the evening, the space is transformed by the built-in spot lighting. The square with a scattering of lights against the background of the Kremlin wall becomes a new «wanna see» attraction in the tourist route of Kolomna.
▼场地总平面 Site Plan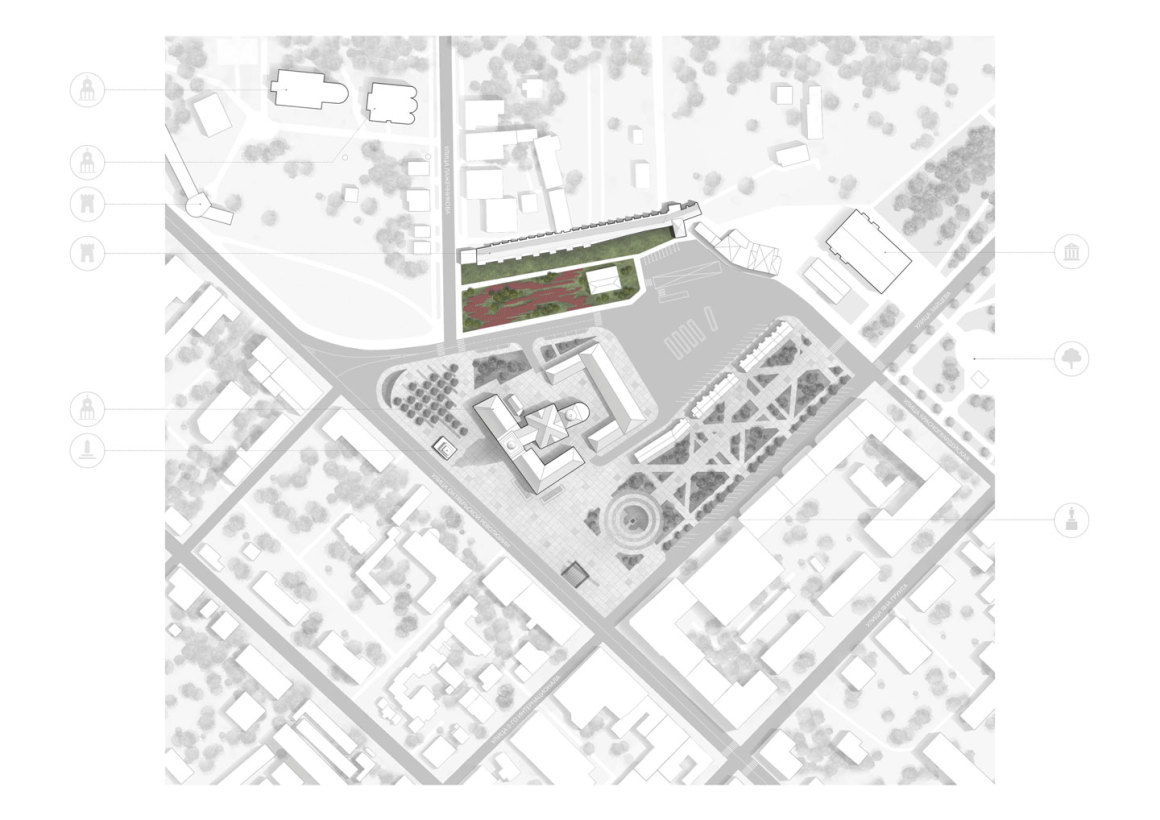 ▼项目平面图 Master Plan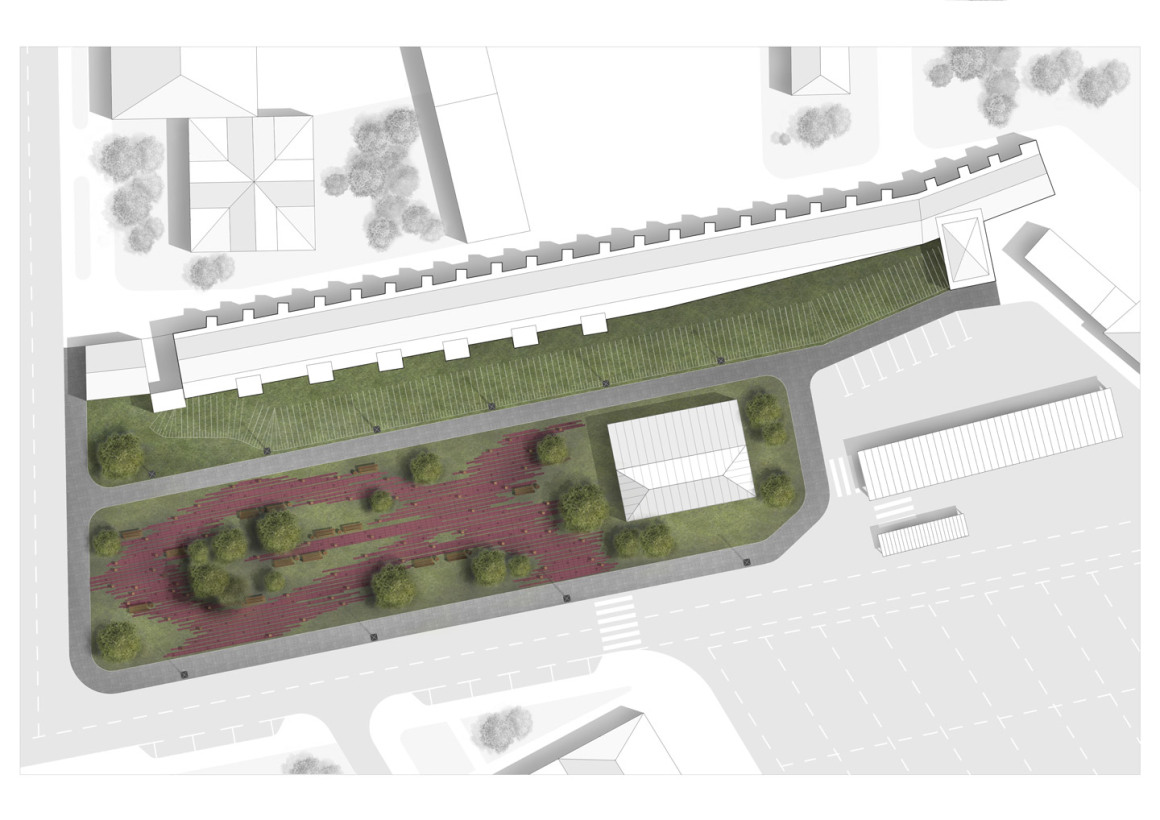 ▼轴测图 Axonometric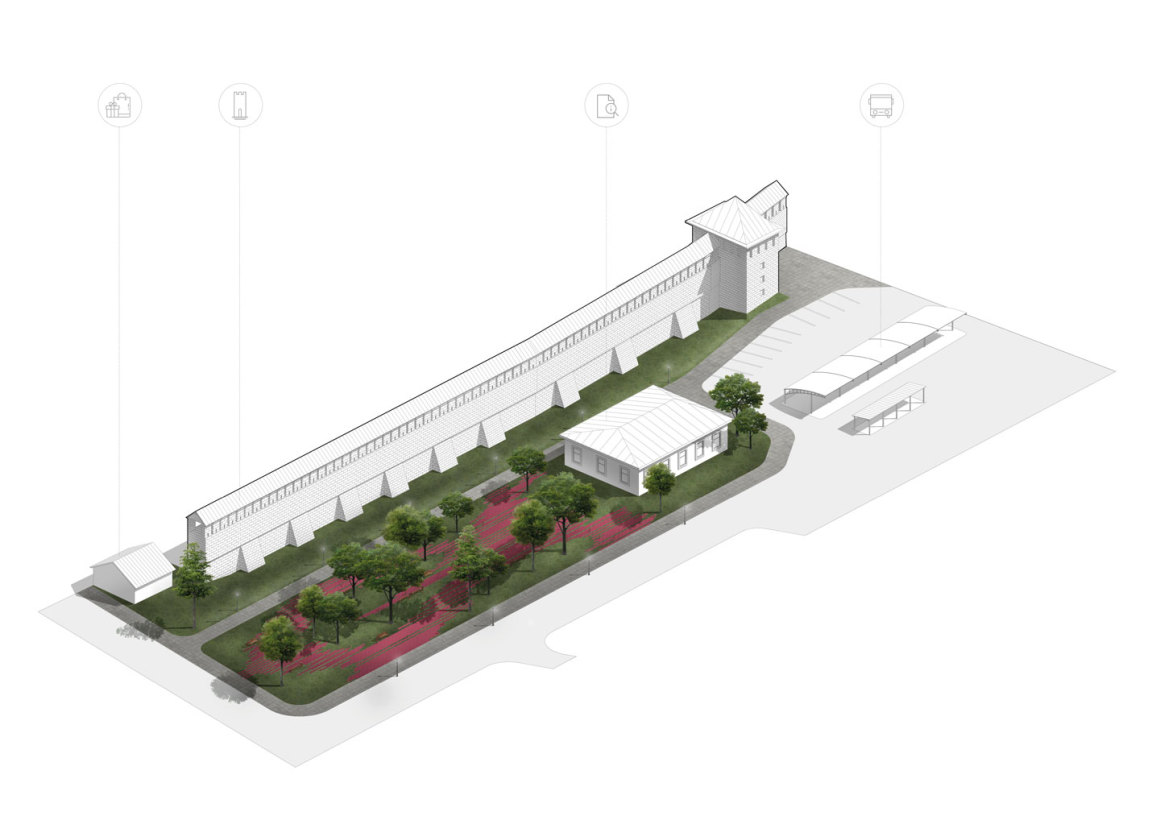 ▼效果图 Rendering
地点:莫斯科地区 科洛姆纳
项目团队
Basis主管:Ivan Okhapkin
建筑师:Tatiana Kozlova, Alena Zakcharova, Olga Zolotko, Alina Podkopova, Monica Galstyan
工程师:Светлана Подоплелова, Дмитрий Белостоцкий, Сергей Козлов
Location: Kolomna, Moscow region
Team of the project
Head of Basis: Ivan Okhapkin
Architects: Tatiana Kozlova, Alena Zakcharova, Olga Zolotko, Alina Podkopova, Monica Galstyan
Engineers: Светлана Подоплелова, Дмитрий Белостоцкий, Сергей Козлов
更多 Read more about: Basis architectural bureau