bensley :瑞吉酒店(St.Regis)是豪华奢华的地方,是喜达屋酒店St. Regis及度假酒店主要奢侈品牌之一。巴厘岛瑞吉度假酒店位于印度尼西亚巴厘岛南部的努沙杜瓦,于2008年9月15日开业,提供众多的巴厘岛瑞吉度假酒店活动。酒店占地9公顷,拥有123间套房和别墅。
bensley :A place of opulence and refined luxury, The St. Regis is one of Starwood Hotels & Resorts' main luxury brands. Offering numerous St. Regis Bali activities, The St. Regis Bali Resort is located in Nusa Dua, in the southern part of Bali, Indonesia, and opened on 15 September 2008. The site covers nine hectares and features 123 suites and villas.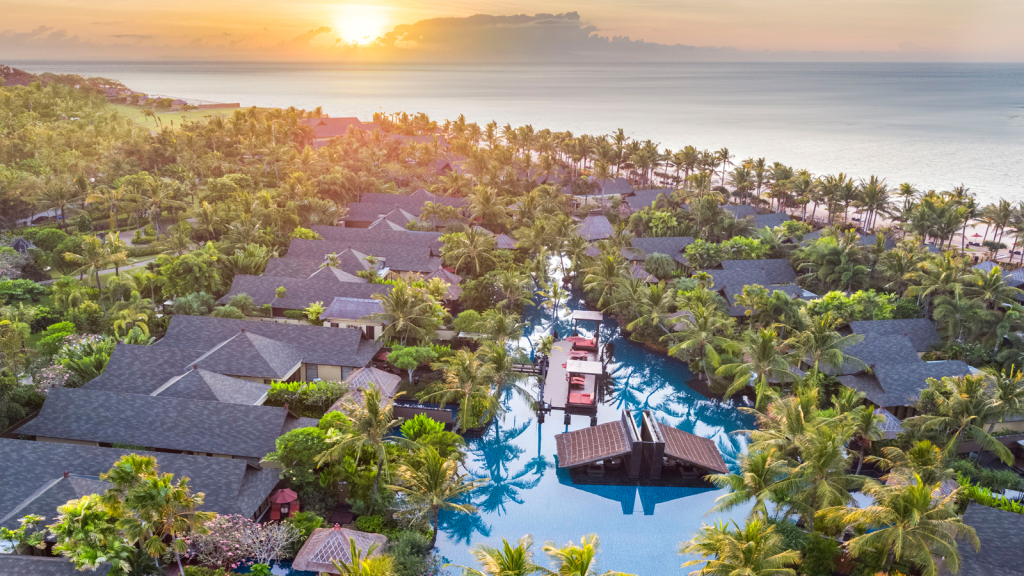 巴厘岛圣瑞吉斯酒店的灵感来源于巴厘岛的崇高理念Nyegara Gunung,这是从山上到海洋的神圣之旅。从大堂(山区)开始,巴厘岛生活的各个方面都在您的眼前自然展开,直到您到达最终目的地,我们原始的私人海滩和远处碧蓝的热带海洋。 独特的地理位置和迷人的海滨是别致的太阳床上放松休闲的完美私人地点,在绿松石海洋中嬉戏,或者享受非机动水上运动。
The St. Regis Bali is inspired by the revered Balinese concept of Nyegara Gunung, the sacred journey from the mountain to the sea. Progressing through the resort, from the lobby (the mountain), each aspect of Balinese life unfolds naturally before your eyes until you reach the final destination, our pristine private beach and the azure tropical sea beyond.
Client:St. Regis
更多:bensley