虽然似乎距离一切都远的地方,这个属性非常方便。在湾区最负盛名的社区中,这个位置在大自然的壮丽中提供和平的特权,距离旧金山只有10英里。
While seemingly miles away from everything, this property is remarkably convenient. Among the Bay Area's most prestigious communities, this location offers the privilege of peace amid the magnificence of nature, yet is just 10 miles to San Francisco.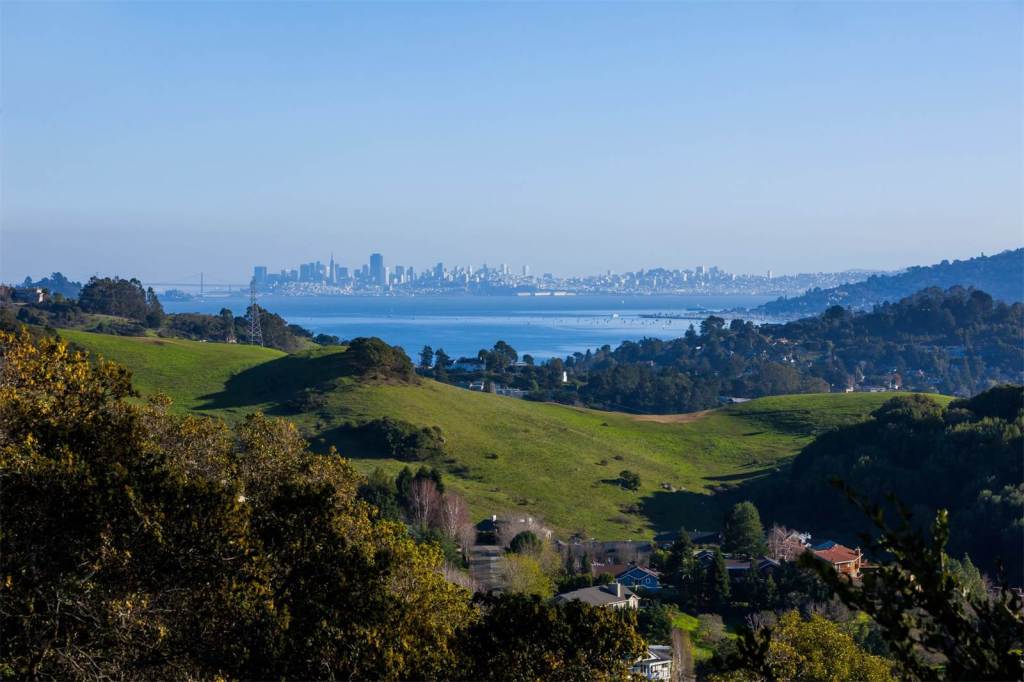 很少有一个这样的房屋 – 一个非常独特的生态材料非常独特,建立在绝对尊重环境,而且宏伟地任命与别致的复杂。这个无与伦比的产品是业主愿景的最终目标,即创造美国最大的生态正确的家园之一,同时庆祝艺术,形式和功能。这个壮观的房地产家园5年来完成了Sim Van der Ryn的建筑设计胜利。设置大约在11个全有机的英亩,沿着绵延起伏的山坡享有壮丽的景色,并且到了标志性的旧金山天际线。
Rarely is there a home of this magnitude – one so unique in its remarkable collection of ecological materials, built with absolute respect for the environment, and yet magnificently appointed with chic sophistication. This unparalleled offering is the culmination of the owners' vision to create one of the largest ecologically correct homes in America, all while celebrating art, form, and function. Taking 5 years to complete, this spectacular estate home is a triumph of architectural design by Sim Van der Ryn. The setting unfolds over approx. 11 all-organic acres with verdant views across rolling hillsides and out to the iconic San Francisco skyline.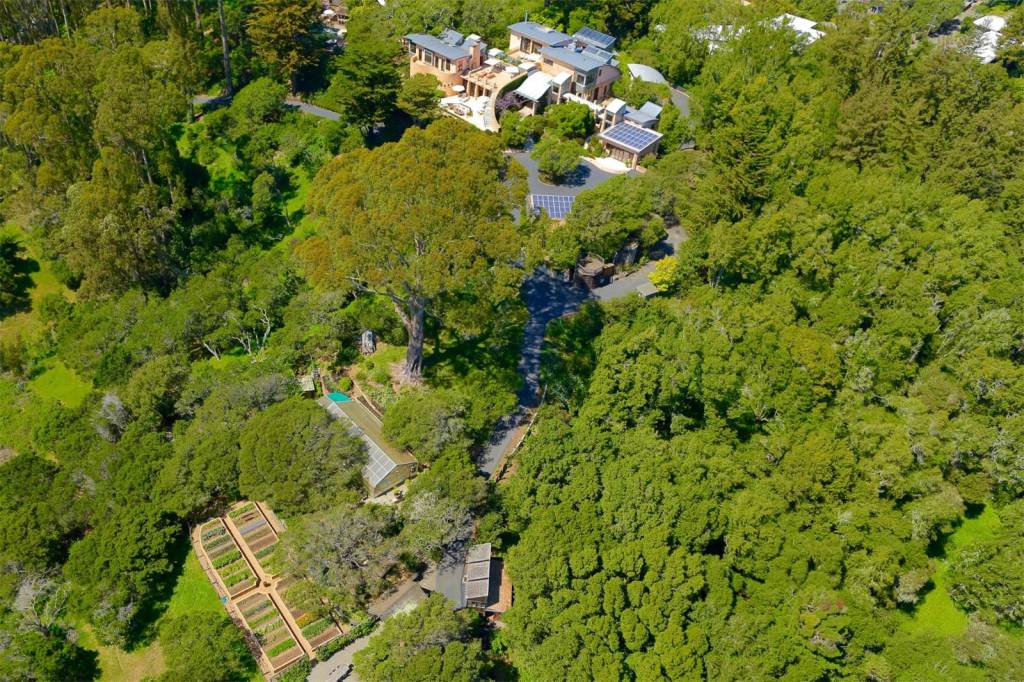 这个世界级的庄园总共约为13,635平方呎主要住宅约有9,725平方呎,并安排了2个层次,一个五星级的主人套房位于自己的翼楼和3个额外的卧室在一个单独的翼。主要住宅还拥有专业的音乐工作室和家庭影院。客人可以轻松地安置在一间带2间卧室的独立的家中,工作人员的宿舍包括宽敞的办公场所。综合健身中心,酒窖和规管壁球场完成住宿。
This world-class compound is a total of approx. 13,635 sq.ft. The main residence spans approx. 9,725 sq.ft., and is arranged over 2 levels with a five-star master suite located in its own wing and 3 additional bedrooms in a separate wing. The main residence also boasts a professional music studio and home theatre. Guests are easily accommodated in a separate home with 2 bedrooms, while quarters for staff members include ample office locations. An integrated fitness center, wine cellar, and regulation racquetball court complete the accommodations.
为了适应环境而建造的这个庄园,其理念同样可持续,并且与加州本地美化和高耸桉树一样具有完全的机会。商业品质的水果和蔬菜园创造了一个农民的市场环境,一个太阳清扫池,水疗中心和体育场提供无休止的健身和休闲时间,以及无休止的连续漫步的道路风采,以享受物业的美丽和享受其标志性意见。
Befitting this estate built with utmost respect for the environment, the grounds are equally sustainable and fully organic with native California landscaping and towering eucalyptus trees. Commercial-quality fruit and vegetable gardens create a farmer's market milieu, a sun-swept pool, spa, and sport court provide endless hours of fitness and recreation, and strolling paths wind in endless succession for taking in the property's beauty and enjoying its iconic views.