本文由 ØNA Architecture 授权mooool发表,欢迎转发,禁止以mooool编辑版本转载。
Thanks ØNA Architecture for authorizing the publication of the project on mooool. Text description provided by ØNA Architecture.
ØNA Architecture:2017年,法国建筑艺术节展馆设计尝试了运用一种简单的建筑元素——白色圆柱,来创建空间的联系,旨在通过钢材料的设计表现,向古建筑庭院的空间构成致敬。
ØNA Architecture:The pavilion of the Festival des Architectures Vives 2017 experiments the spatial connection created by a simple architectural element, the white column. Vertical and slim work, the pavilion aims to pay tribute to the spatial composition of the historic courtyard by the performance of the steel material.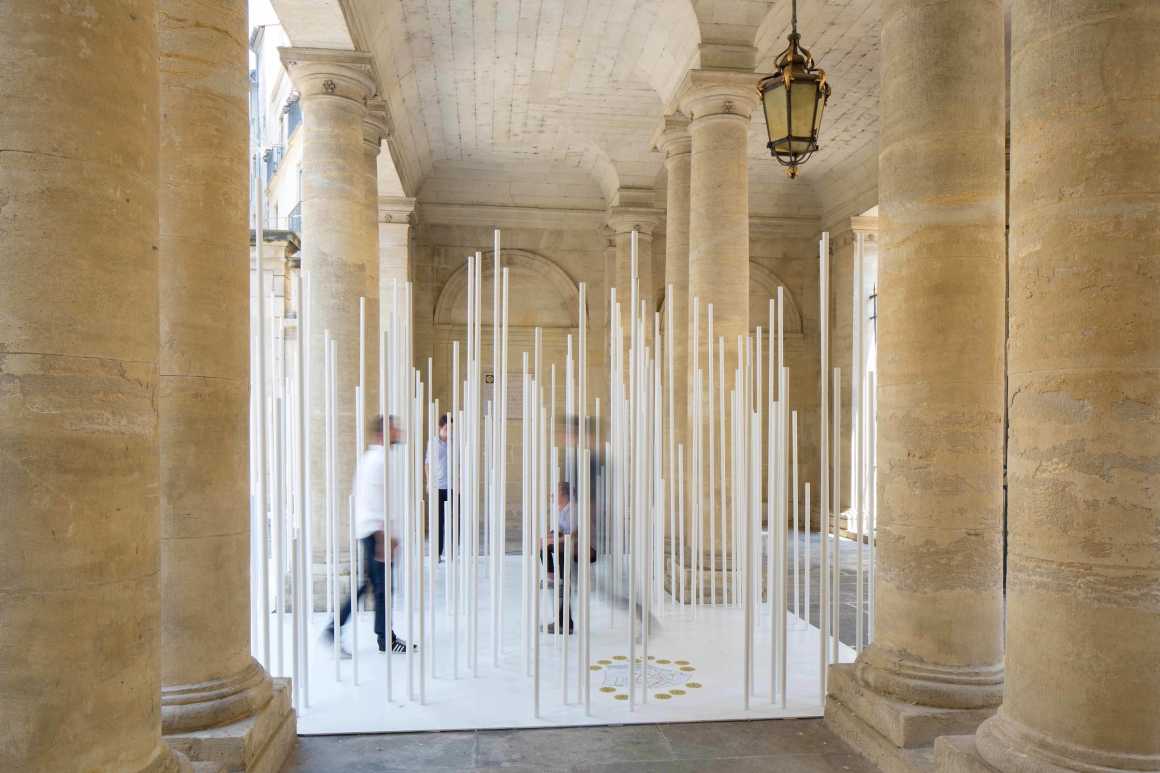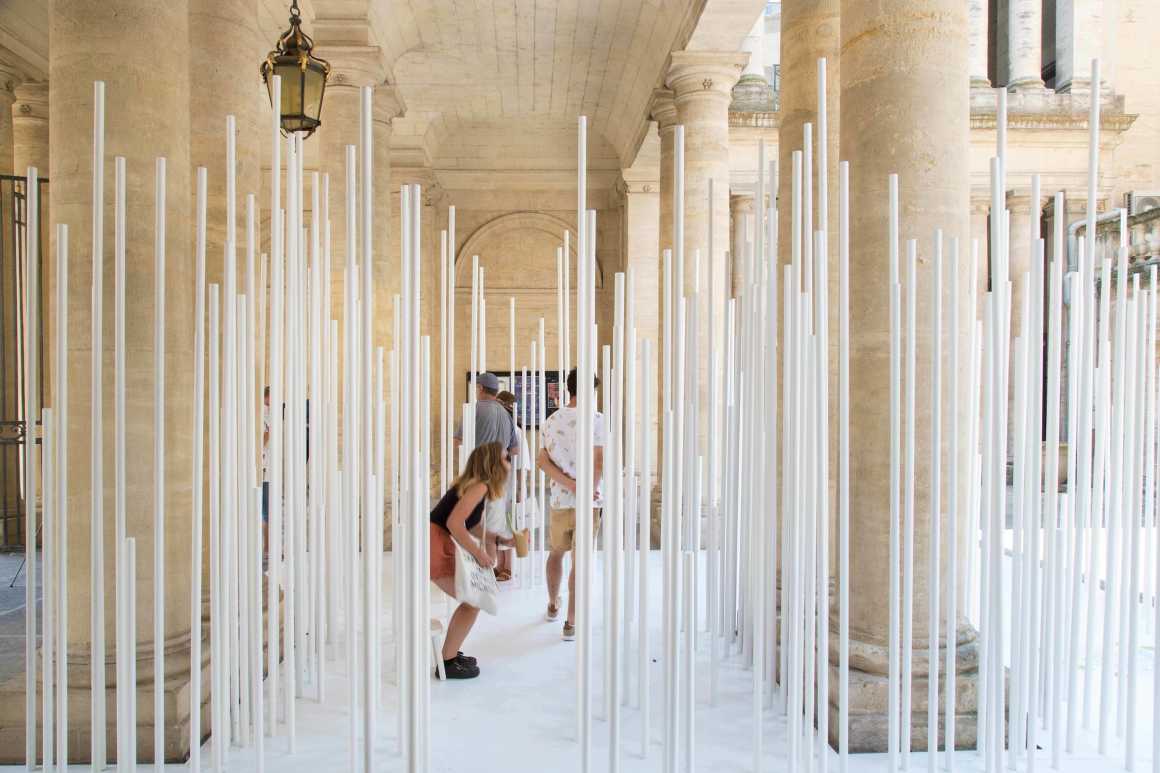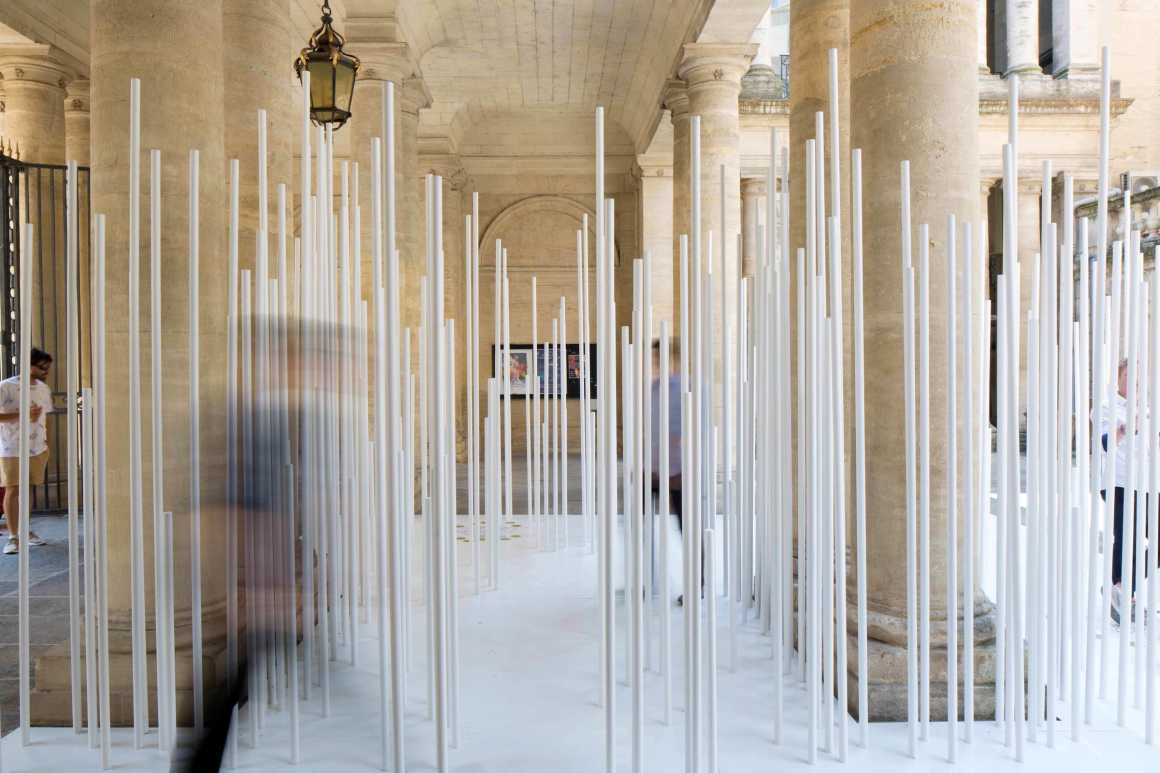 其重复使用的白柱元素构建出了一片"白柱森林",高低起伏的柱子与现场林立的石柱形成空间上的对比和呼应。该作品旨在向这些建筑中的支撑元素致敬,因为正是这些元素构成了不同的建筑,创造出了不同的空间序列和感知场所。
Its repetition allows to create a forest of poles generating a new spatiality and a dialogue with the existing stone columns. The idea of the pavilion is to pay tribute to these supporting elements which structure the place creating different sequences and perceptions.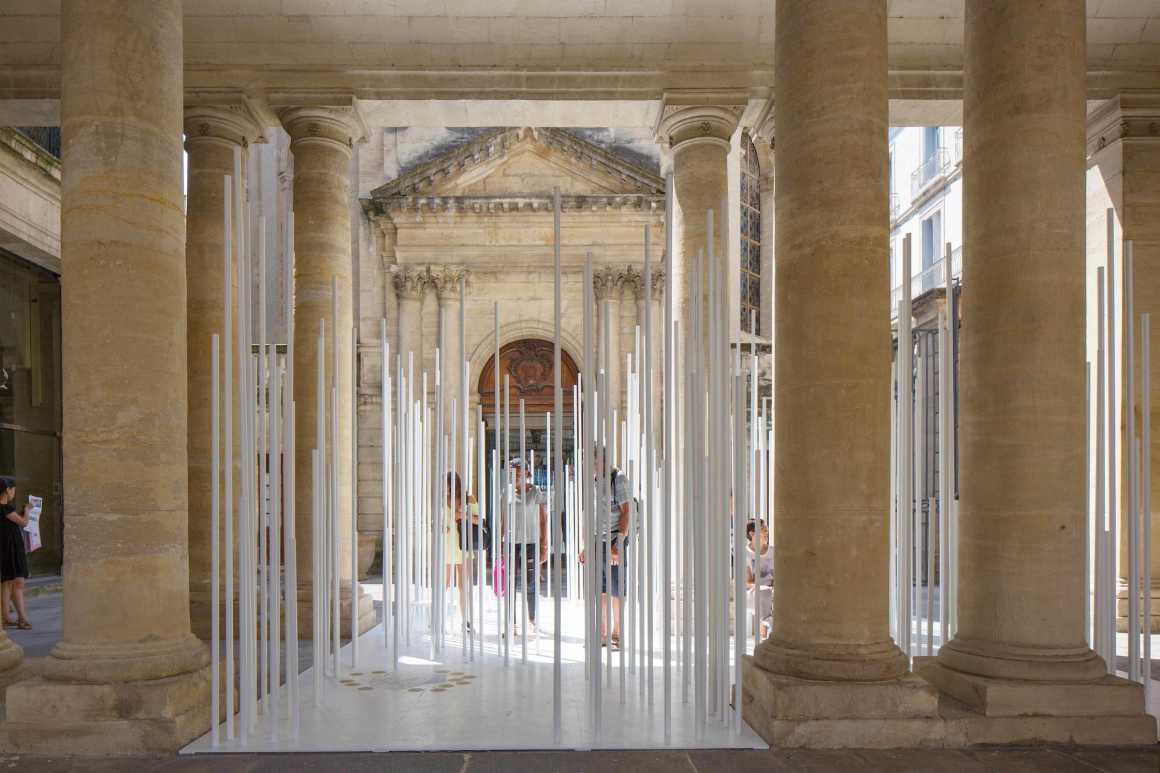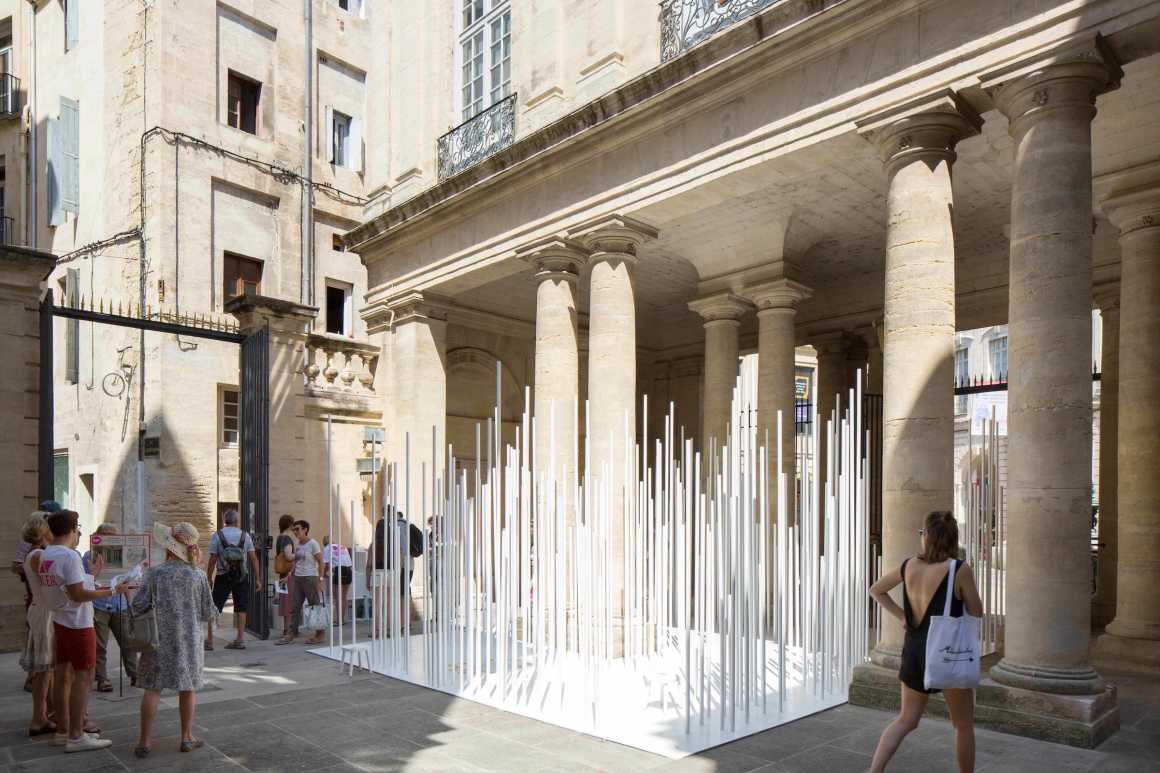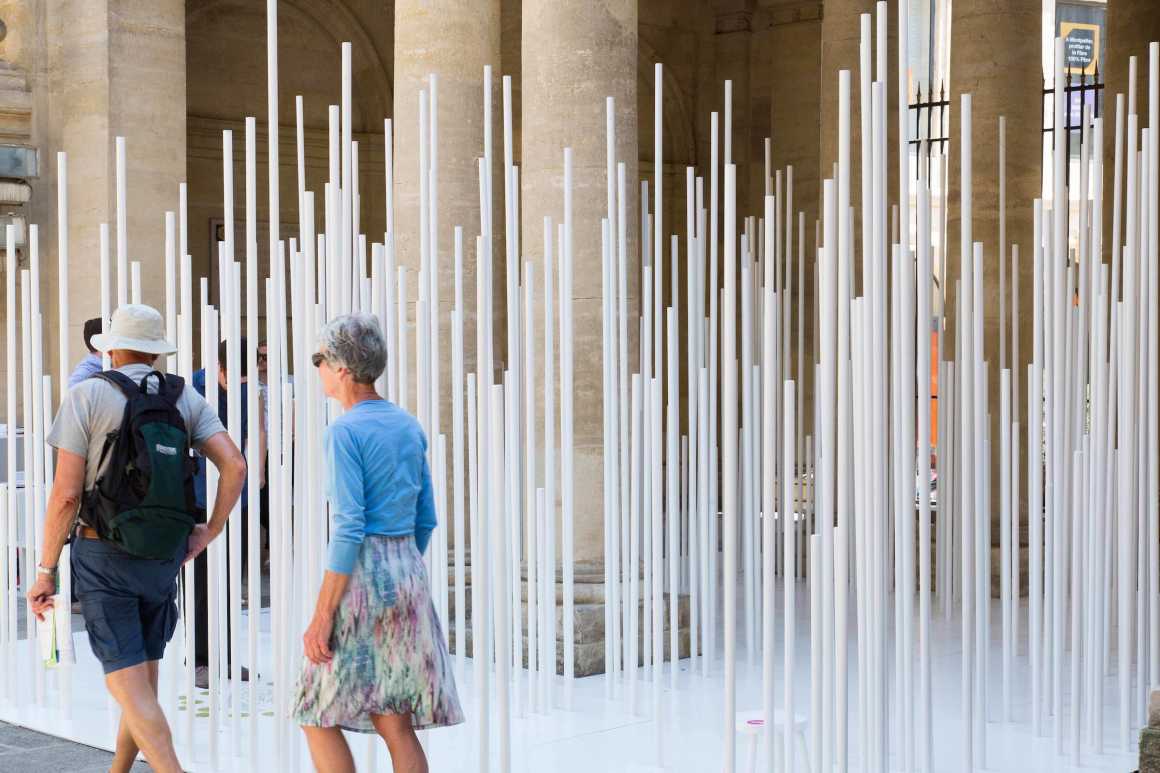 这次建筑节的主题是:移步异景。该装置垂直元素的重复、位置和高度,为体验者创造了各种微妙的空间感受,包括紧密感、开敞感甚至是需求感。
The theme of this edition, the emotion results from the displacement and way within the pavilion. The repetition, the positioning and the heights of the vertical elements allow to generate various spatial sensations such as tightening, opening or even requiring.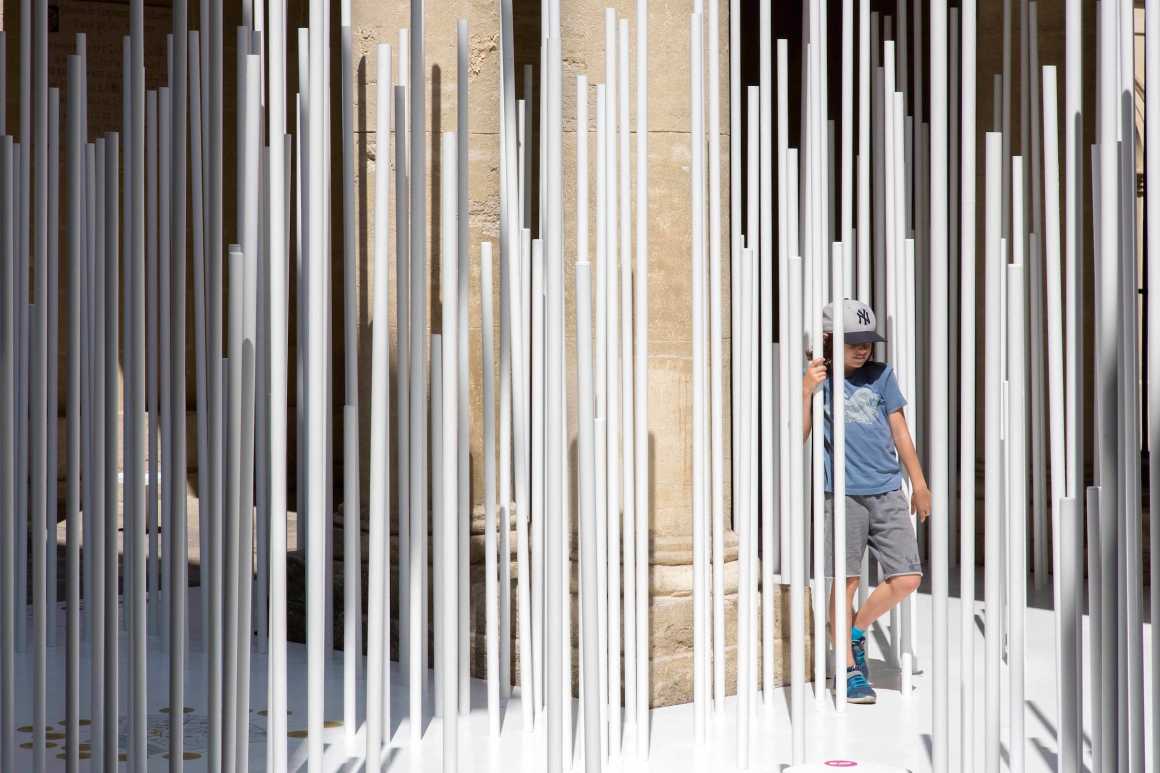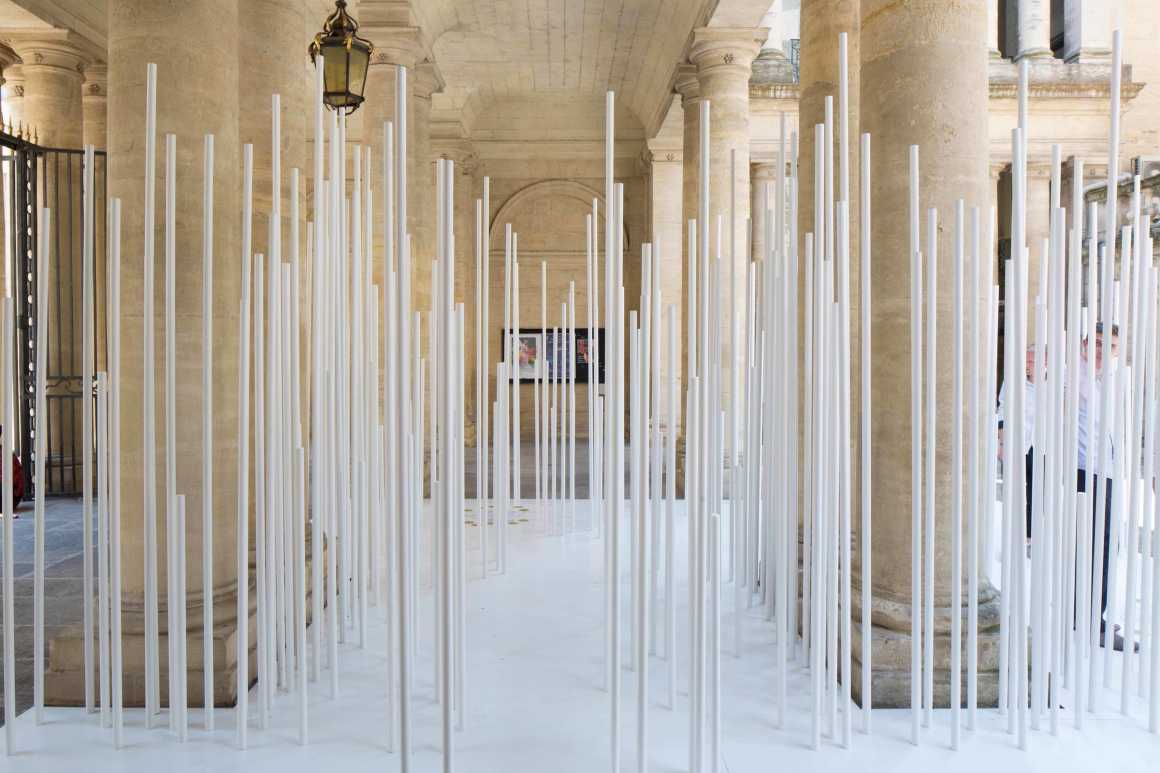 ▼项目视频  video © ØNA Architecture
▼装置光影细节 Light and shadow details of the installation
▼装置材料细节 The installation material details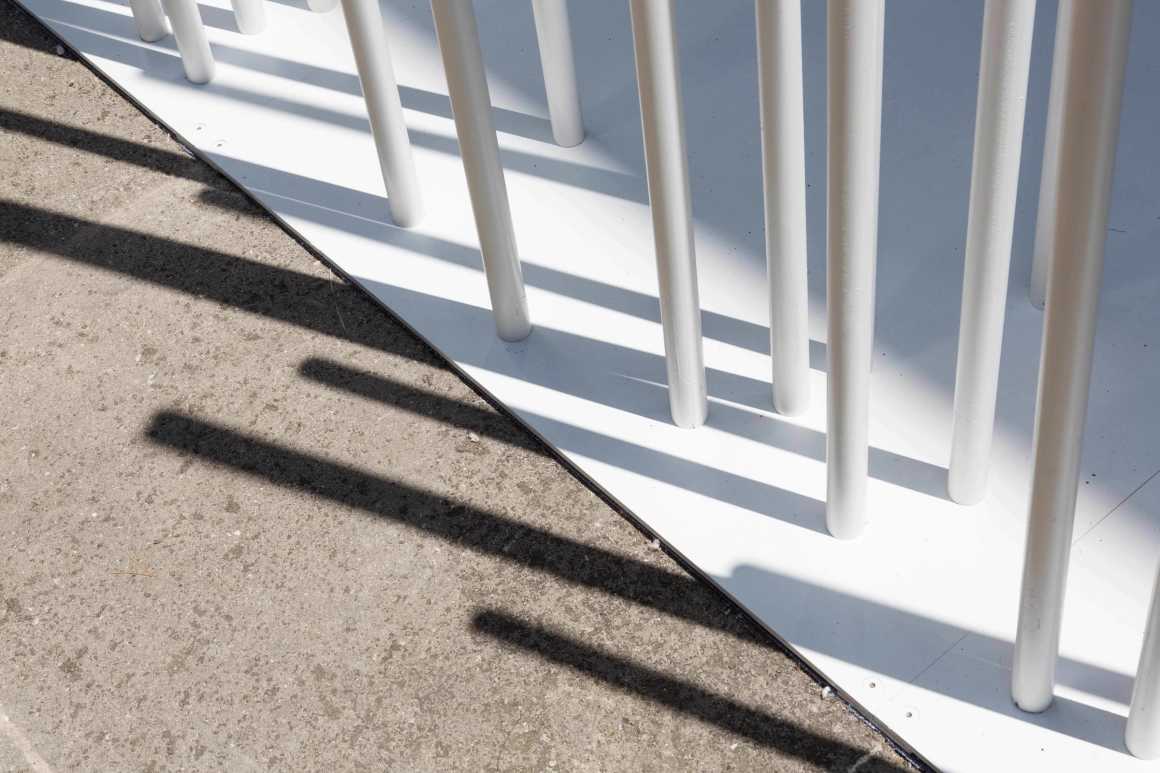 项目名称:Vertical Emotion
完成年份:2017年6月
项目面积:35㎡
项目类型:装置,展览
项目地点:法国蒙彼利埃
展览时间:2周
活动名称:建筑艺术节
建筑师:ØNA Architecture
官网:www.ona-architecture.fr
图片: Paul Kozlowski
Name of the project:Vertical Emotion
Year:June 2017
Size:35m²
Type:Installation,Pavilion
Location:Montpellier, France
Duration:2 weeks
Name of the event:Festival des Architectures Vives
Architects:ØNA Architecture
Web:www.ona-architecture.fr
Photo credit:Paul Kozlowski
更多read more about:ØNA Architecture