本文由 Walllasia 授权mooool发表,欢迎转发,禁止以mooool编辑版本转载。
Thanks Walllasia for authorizing the publication of the project on mooool, Text description provided by Walllasia.
Walllasia:这是一个将城市功能与自然景观完美融合的建筑设计案例。建筑所在的联排别墅呈矩形状,长40米,其中心设有一个绿洲庭院,庭院内部有许多热带植物和青苔石头,中央还有一个既美观又能储存从屋顶流下来的雨水的小鱼池。
Walllasia:This is an example of architecture that perfectly blends urban utility with a touch of nature. Rectangular and 40 metres by four, these back-to-back townhouses have a courtyard at the centre, in the residential heart. And at the centre of the courtyard is a small fishpond – aesthetically appealing but also functional in storing water run-off from the roofs. The courtyard is a veritable an oasis with tropical plants and mossy stones.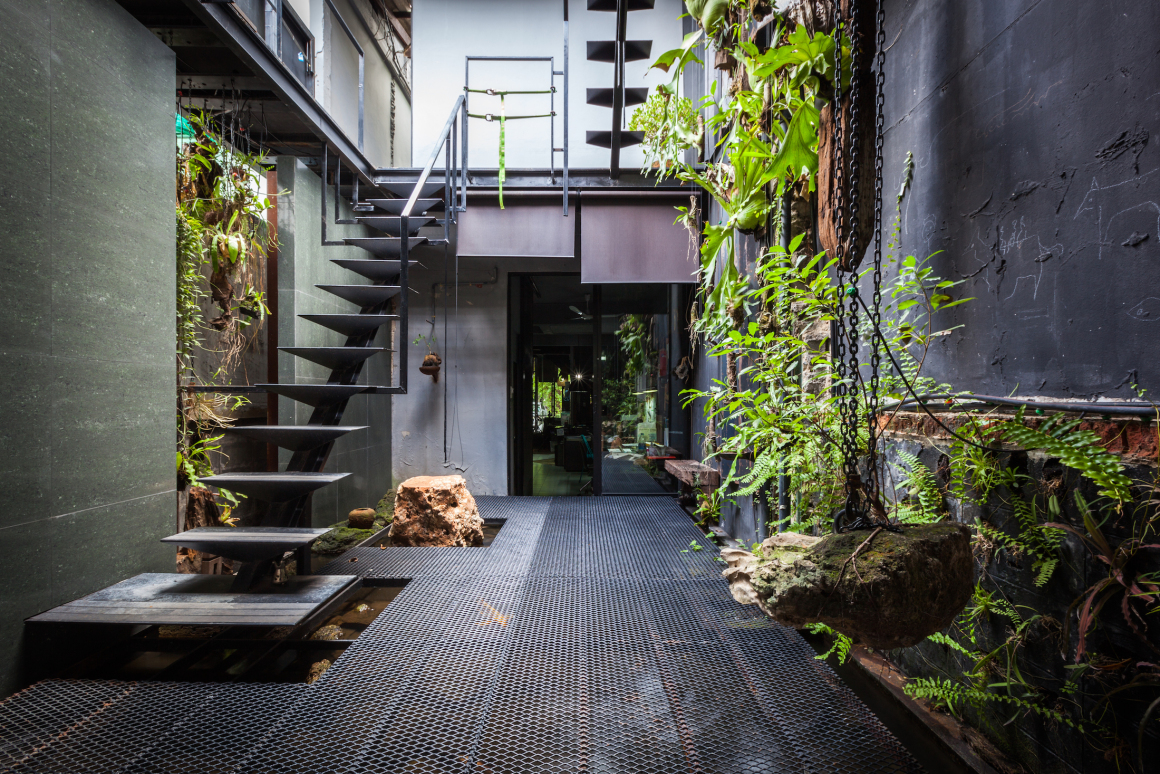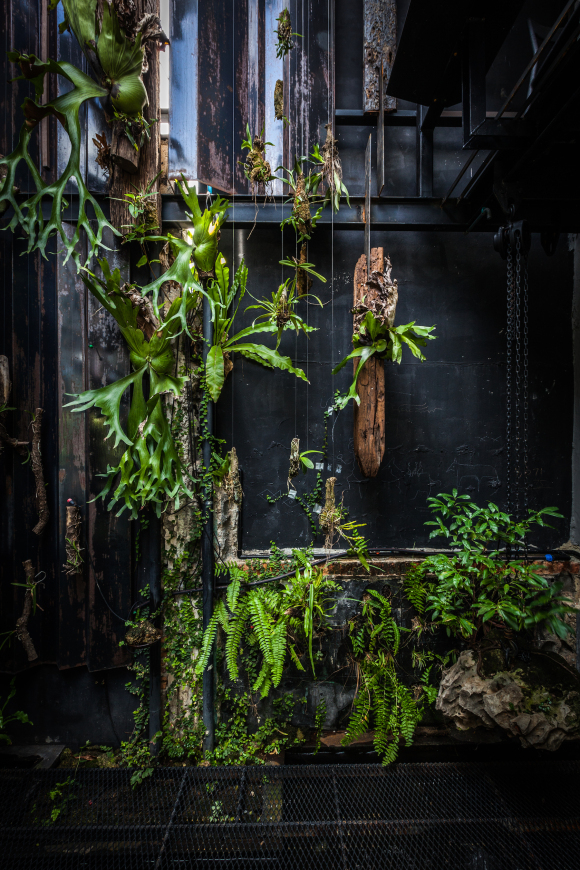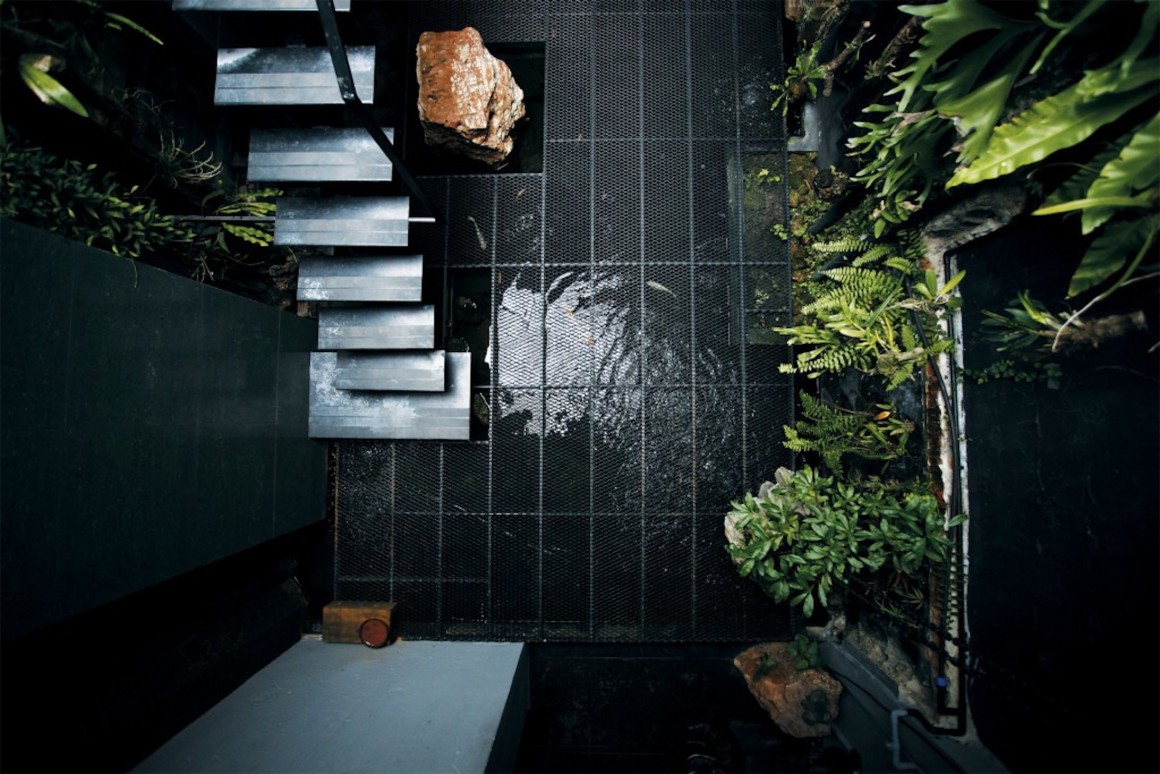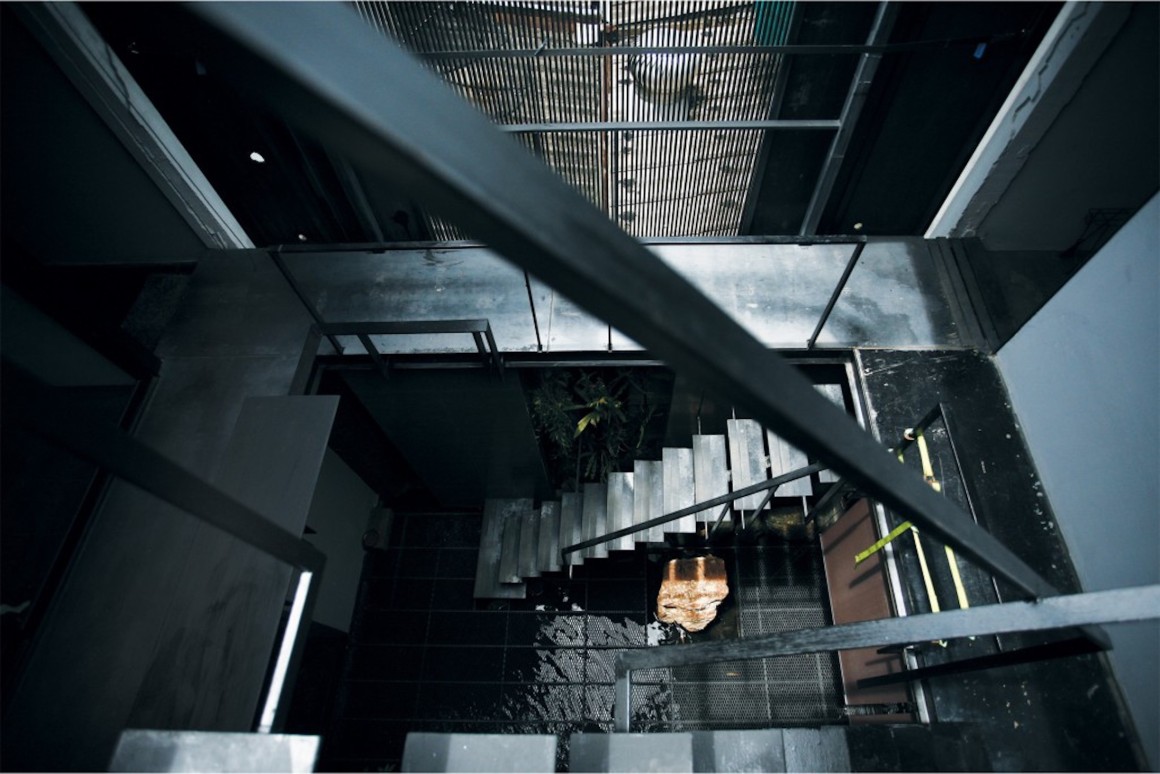 尽管设计倾向于极简主义,但其场景在一天不同的时间内的变化,还是给人带来了许多惊喜。从外面看,空间的限制似乎会使得建筑缺少自然采光和通风,然而实际上,灰色调的建筑室内总有充足的光线从中央庭院或建筑的后面照进来。
Despite the intended minimalism, there are delightful surprises in the way the scene changes at different times of the day. Space limitations would seem to leave the building, as seen from the outside, short of natural light and ventilation. Inside, however, the black-and-grey interior always has ample light from the central courtyard and from the back of the building.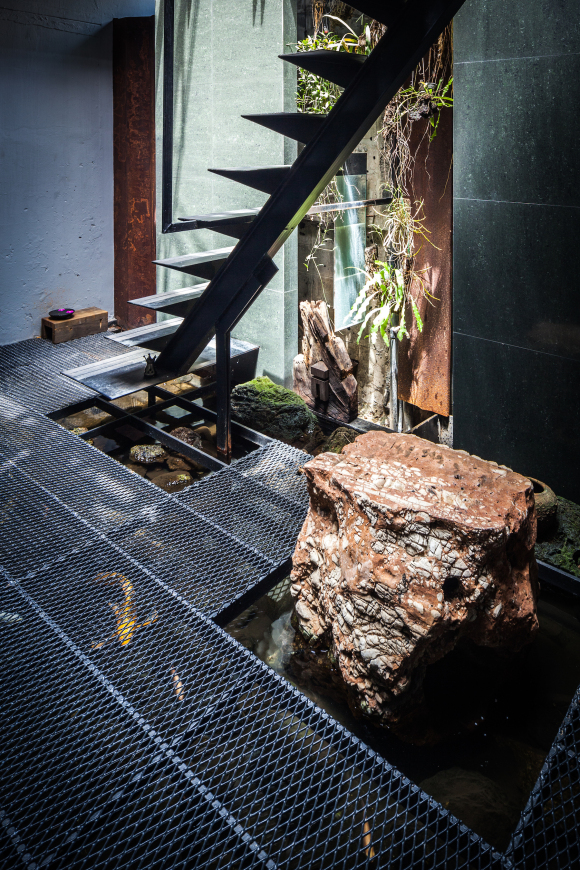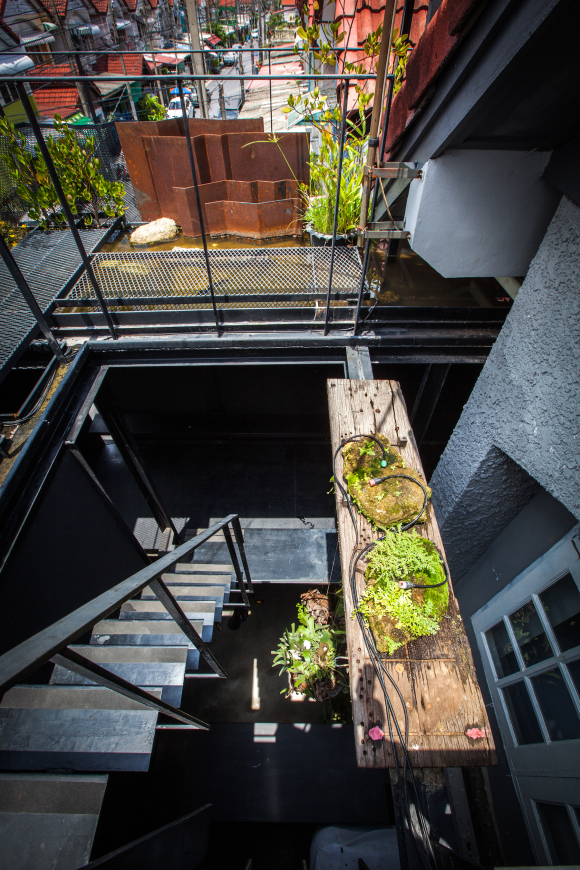 Walllasia的员工每天都要穿过庭院从办公室到会议室好几次,穿过金属的扩展地板,经过苔藓覆盖的鱼池和装饰着外套纽扣的墙壁,每一次的穿越都带给人一种愉快的体验。它们是力量和温柔的和鸣,也是连接地球和宇宙的通道。
The staff of Walllasia will be walking through the courtyard several times a day, from their offices to the meeting room, and it's always an enjoyable experience. They'll cross an expanded metal floor, past the moss-covered pond and the walls adorned with coat buttons. A harmony of strength and gentleness, it's a passage that links the earth to the universe.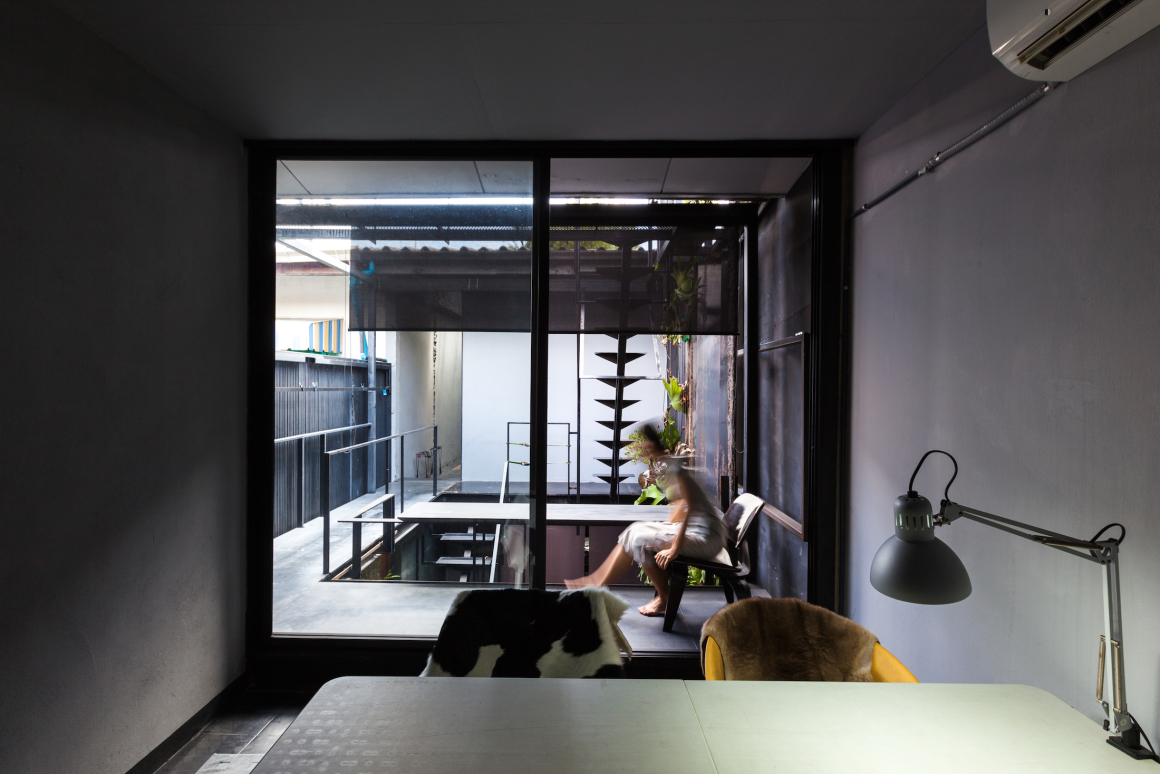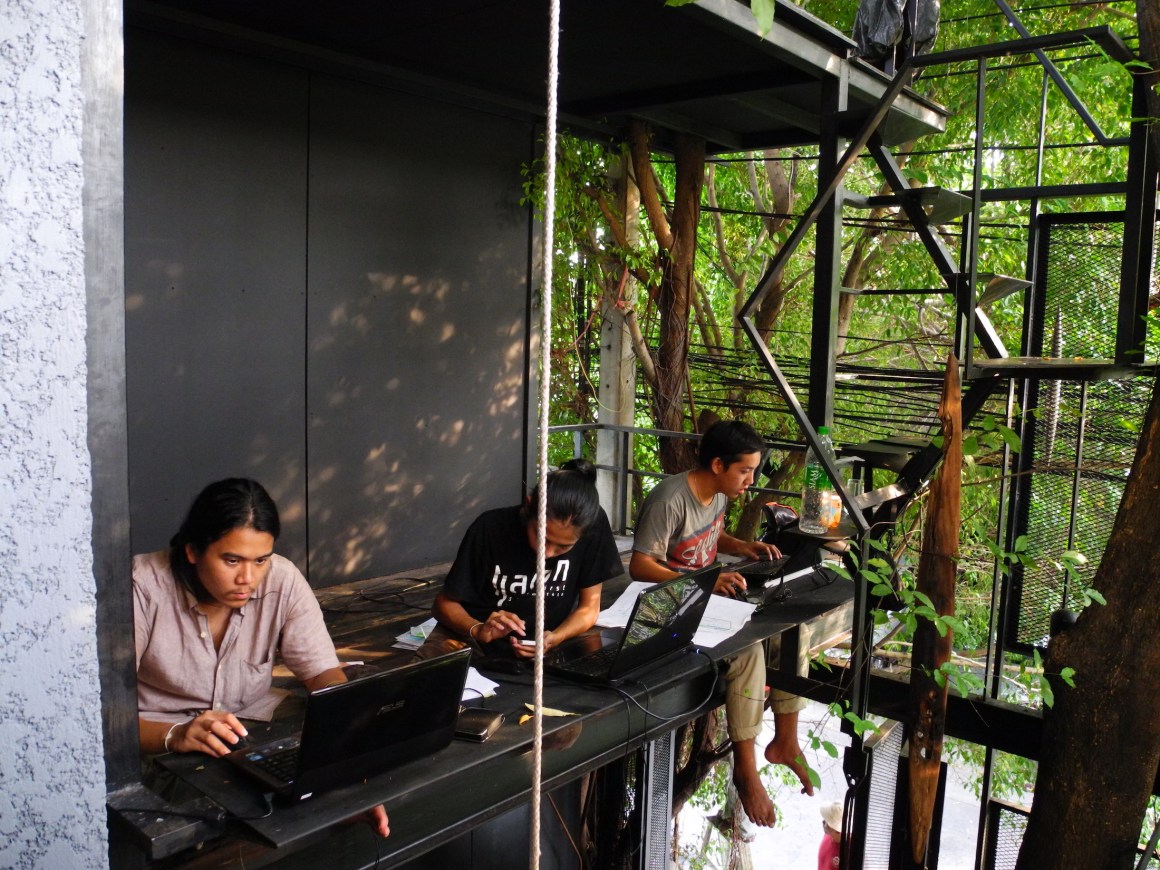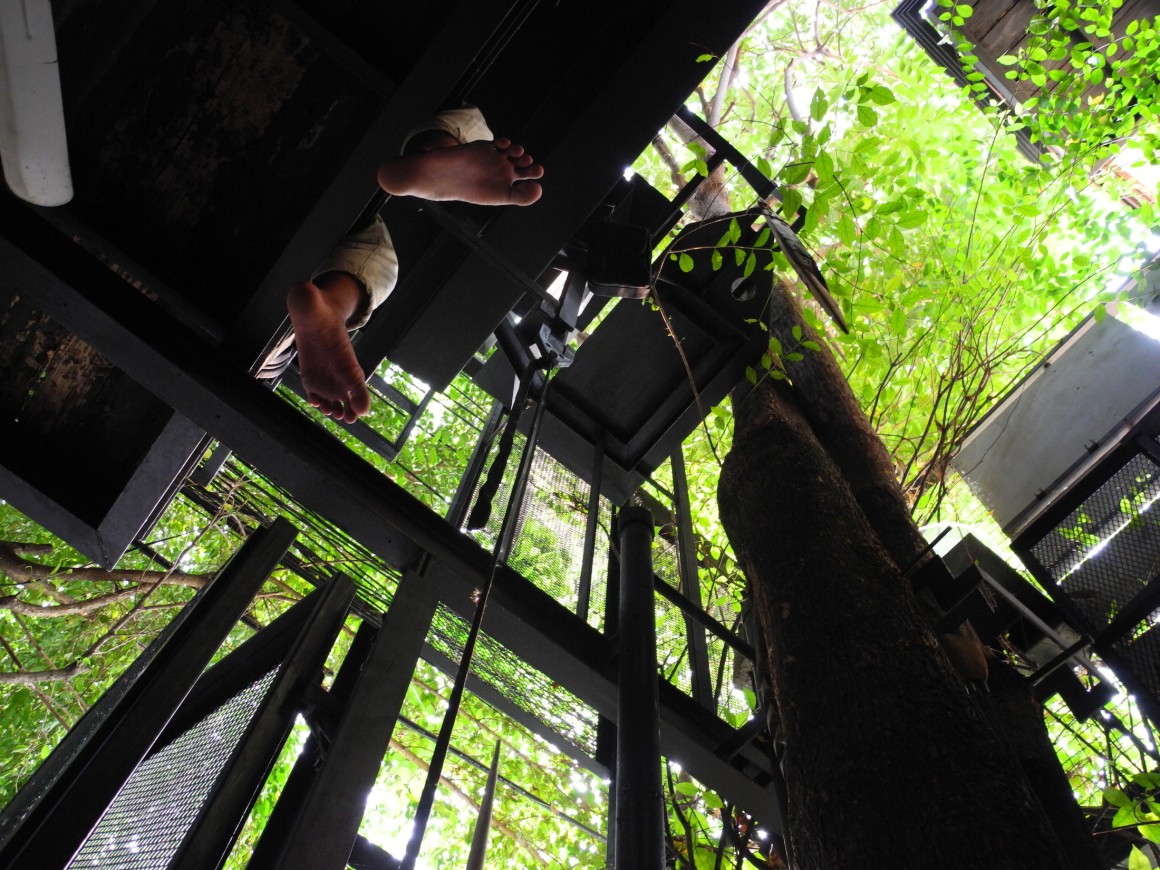 ▼平面图 Plan

▼剖面图 Section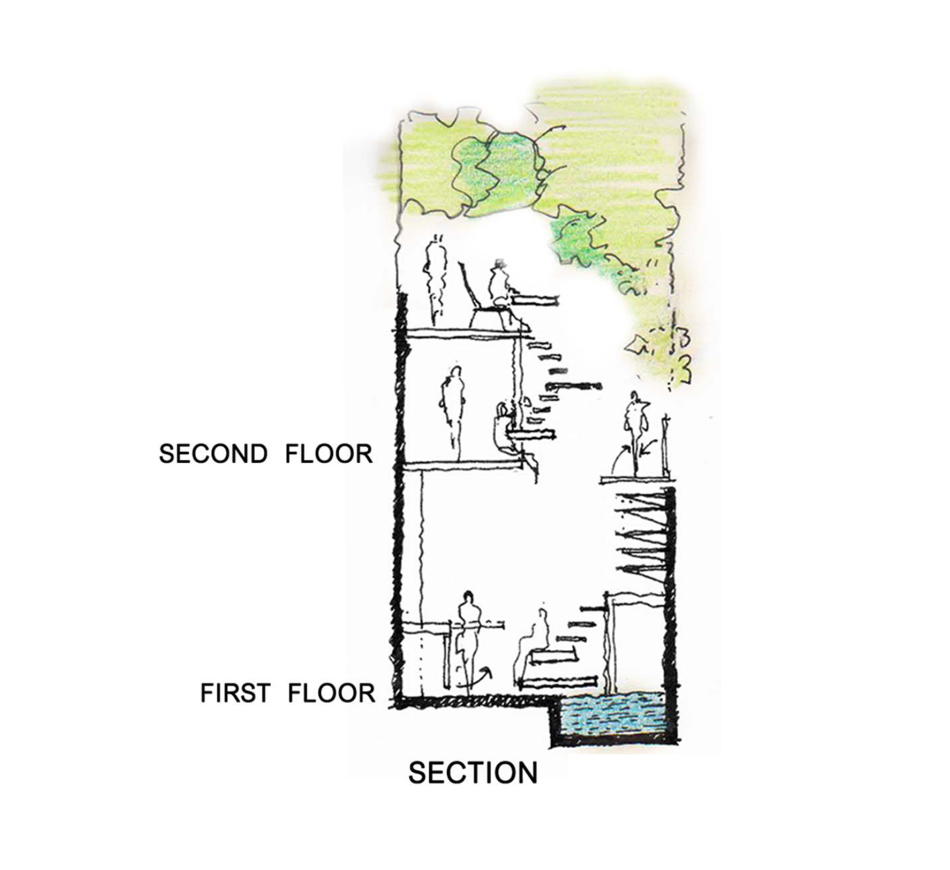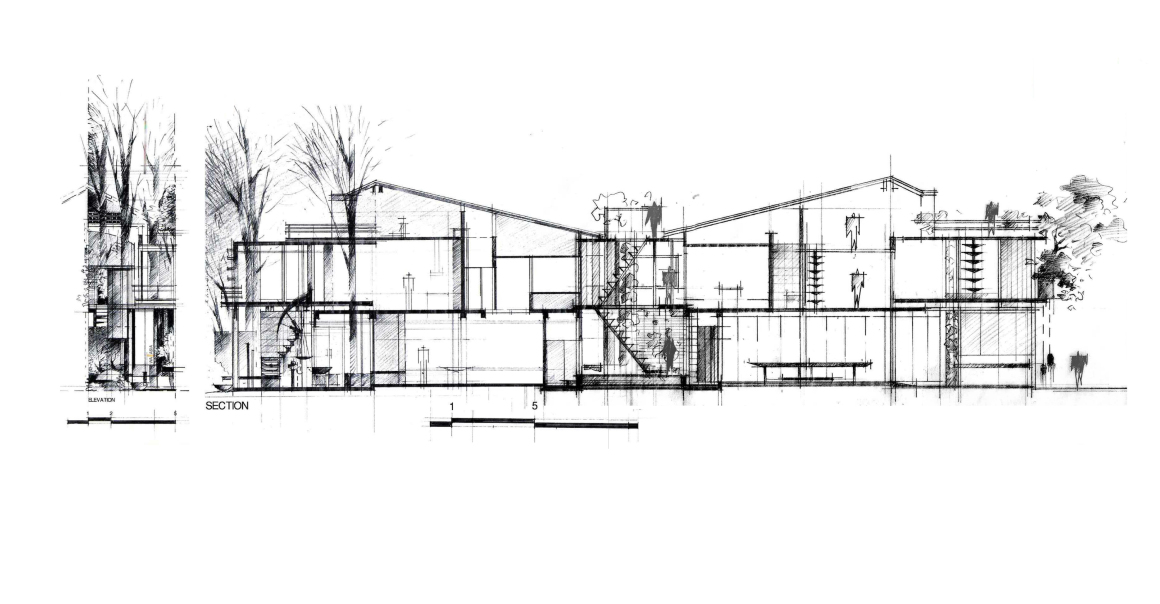 ▼各层平面图 Floor Plan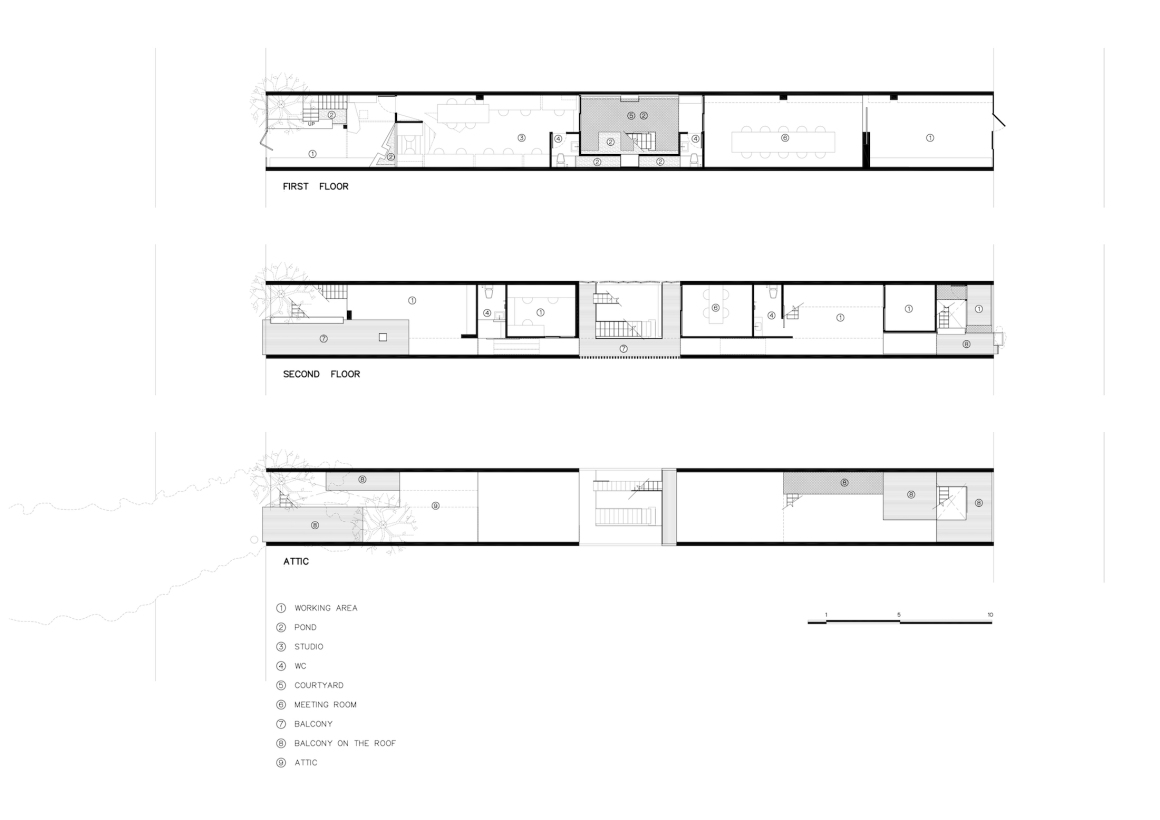 项目名称:Walllasia办公室
完成:2012年
设计面积:300平方米
项目地点:泰国曼谷省泗利泰路Soi 33号
建筑事务所:Walllasia Ltd.
公司网址:https://www.walllasia.com/
联系邮箱:walllasia@gmail.com
首席建筑师:Suriya Umpansiriratana, Walllasia Ltd.
图片:Spaceshift Studio/ Pirak Anurakyawachon, Chatchai Charoenput
Project name: Walllasia Office
Completion Year: 2012
Design Area: 300 msq
Project location: Soi 33, Seri Thai Road, Bangkok Province, Thailand
Architecture Firm: Walllasia Ltd.
Website: https://www.walllasia.com/
Contact e-mail: walllasia@gmail.com
Lead Architects: Suriya Umpansiriratana, Walllasia Ltd.
Photo credits: Spaceshift Studio/ Pirak Anurakyawachon, Chatchai Charoenput
更多 Read more about: Walllasia