本文由 VERTEBRAL 授权mooool发表,欢迎转发,禁止以mooool编辑版本转载。
Thanks VERTEBRAL for authorizing the publication of the project on mooool, Text description provided by VERTEBRAL.
VERTEBRAL:从地面到天空,从内到外,重新定义"浴室"的空间近乎成为一个精神场所,一个专注于个体的空间。
VERTEBRAL: From the ground to the sky, from inside to outside. A space that redefines the "bathroom" as an almost spiritual site, a space focused on the individual.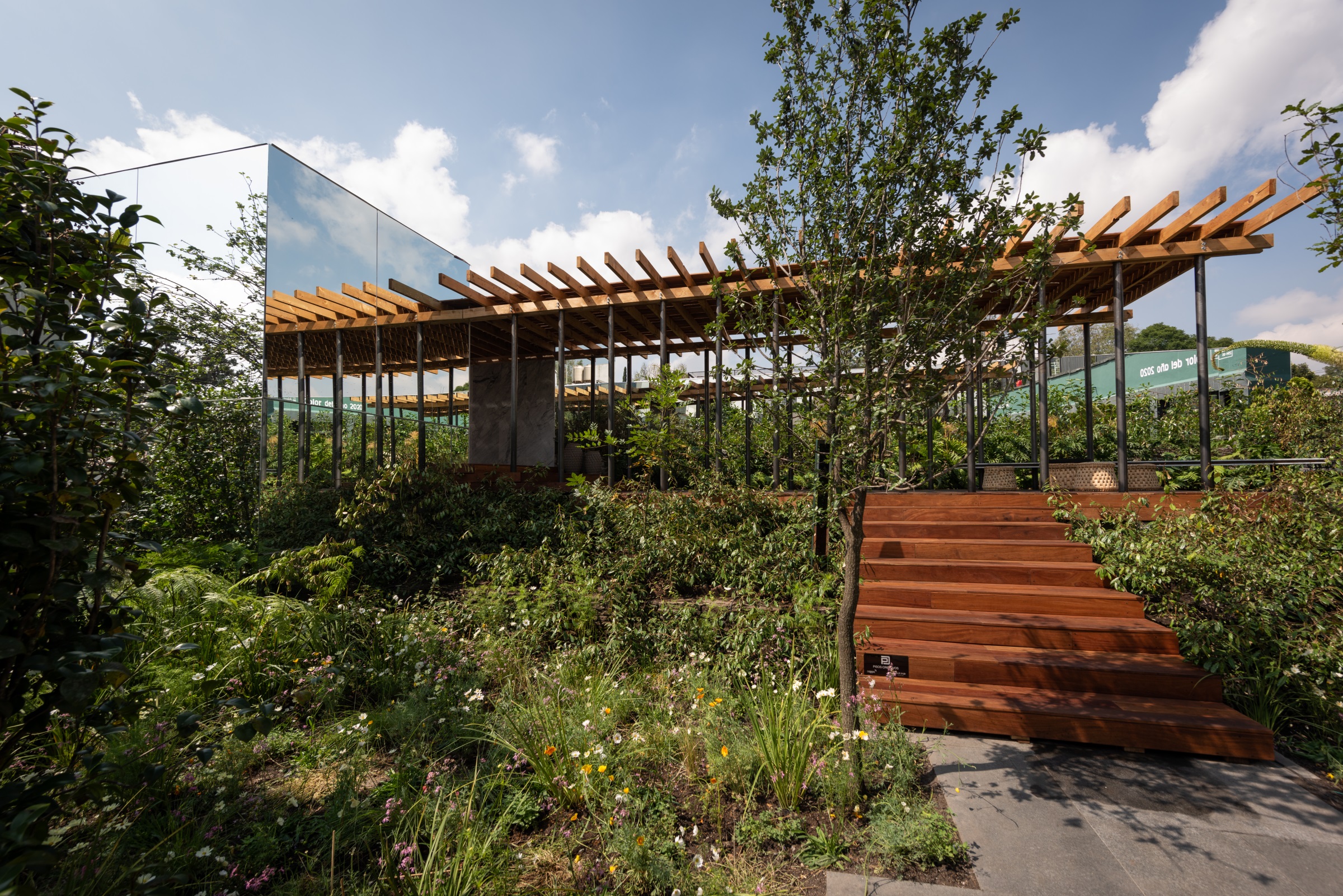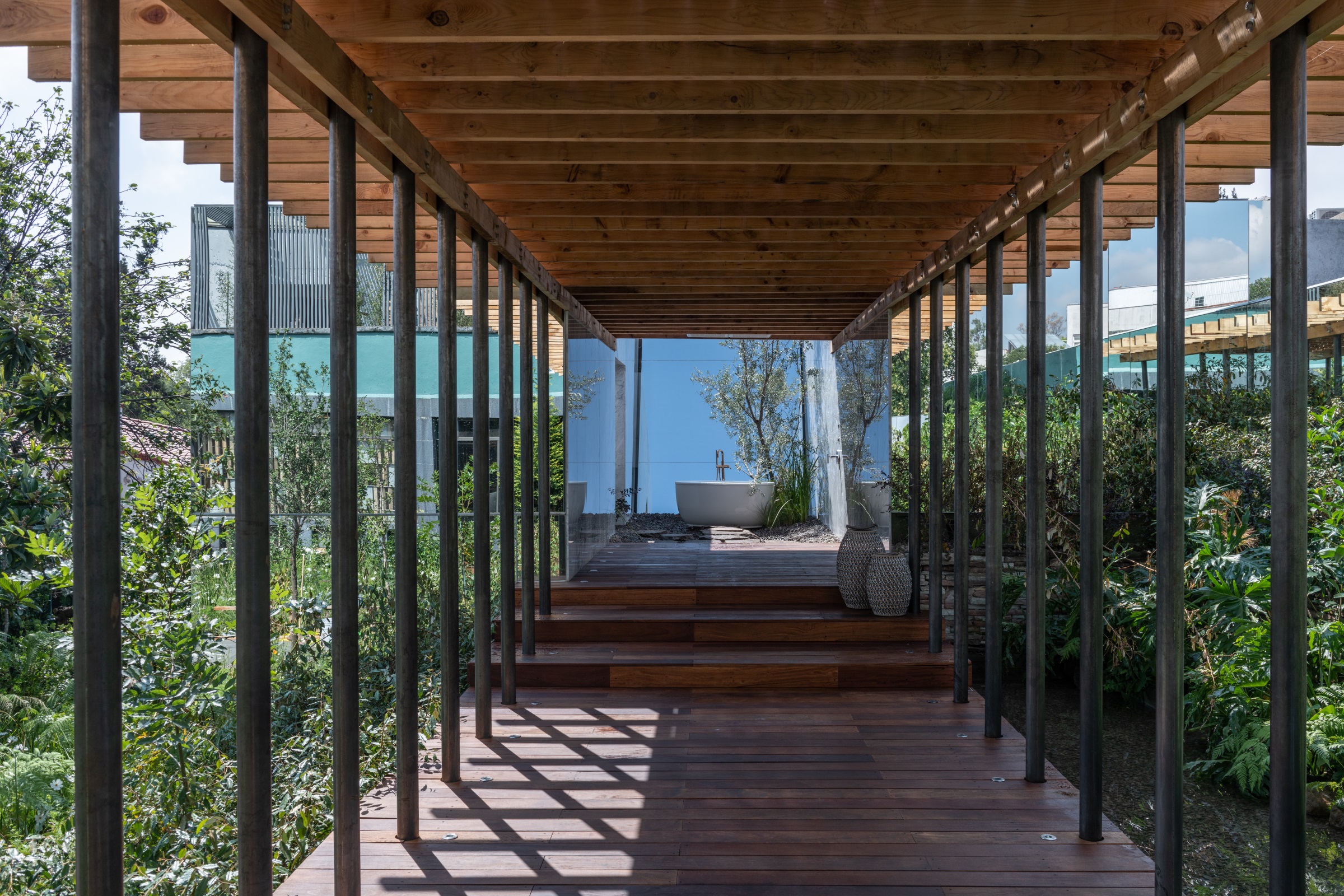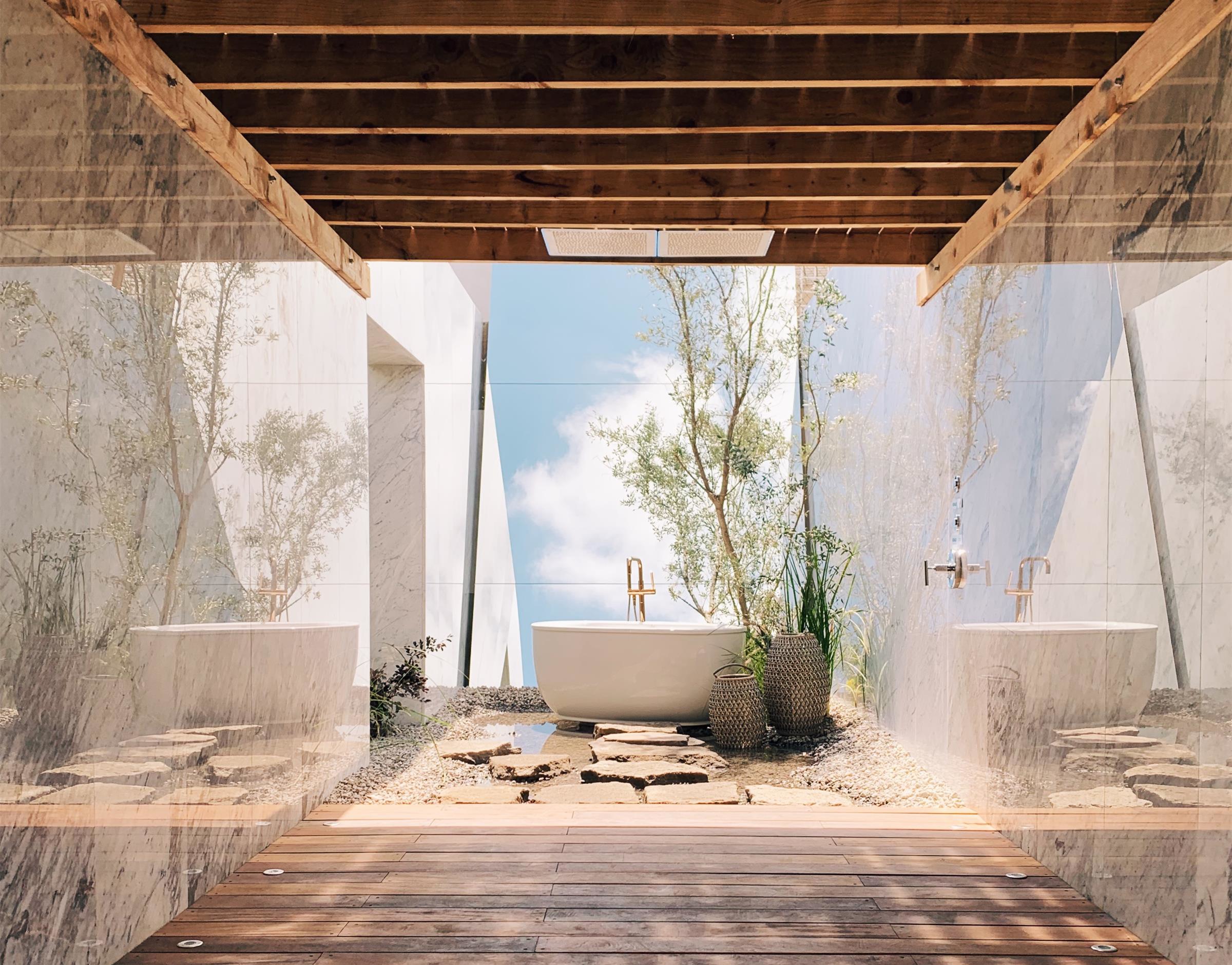 我们通过镜子和水获得了深远的视野、映射之物,以及模糊的空间。浴室就像一座庙宇,一个提升日常生活中亲密时刻的空间。
Through mirrors and water, we obtain long views, reflections, and a space of ambiguity. The bathroom like a temple, a space that exalts the most intimate moments in everyday life.
▼镜子与水池 Mirrors and water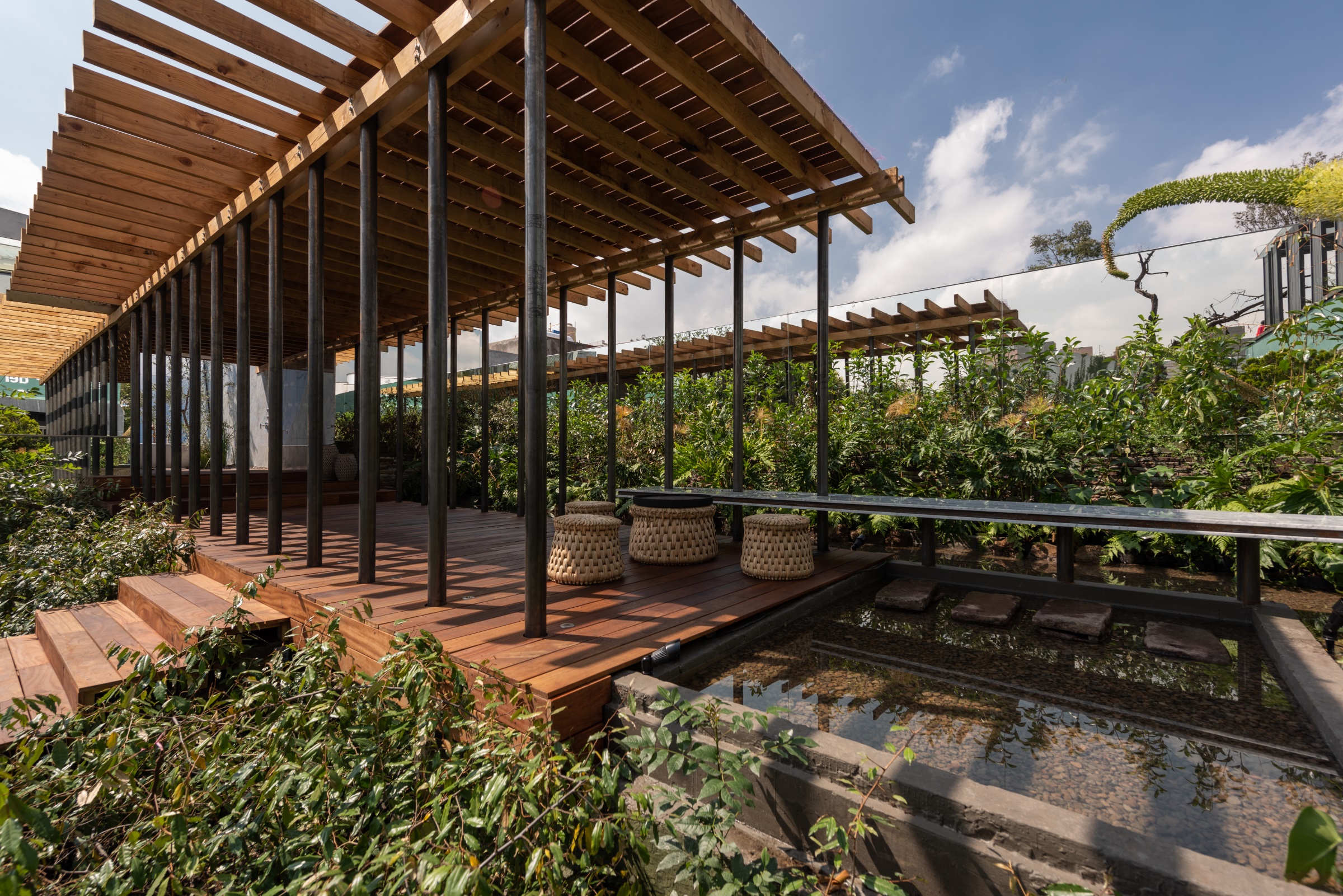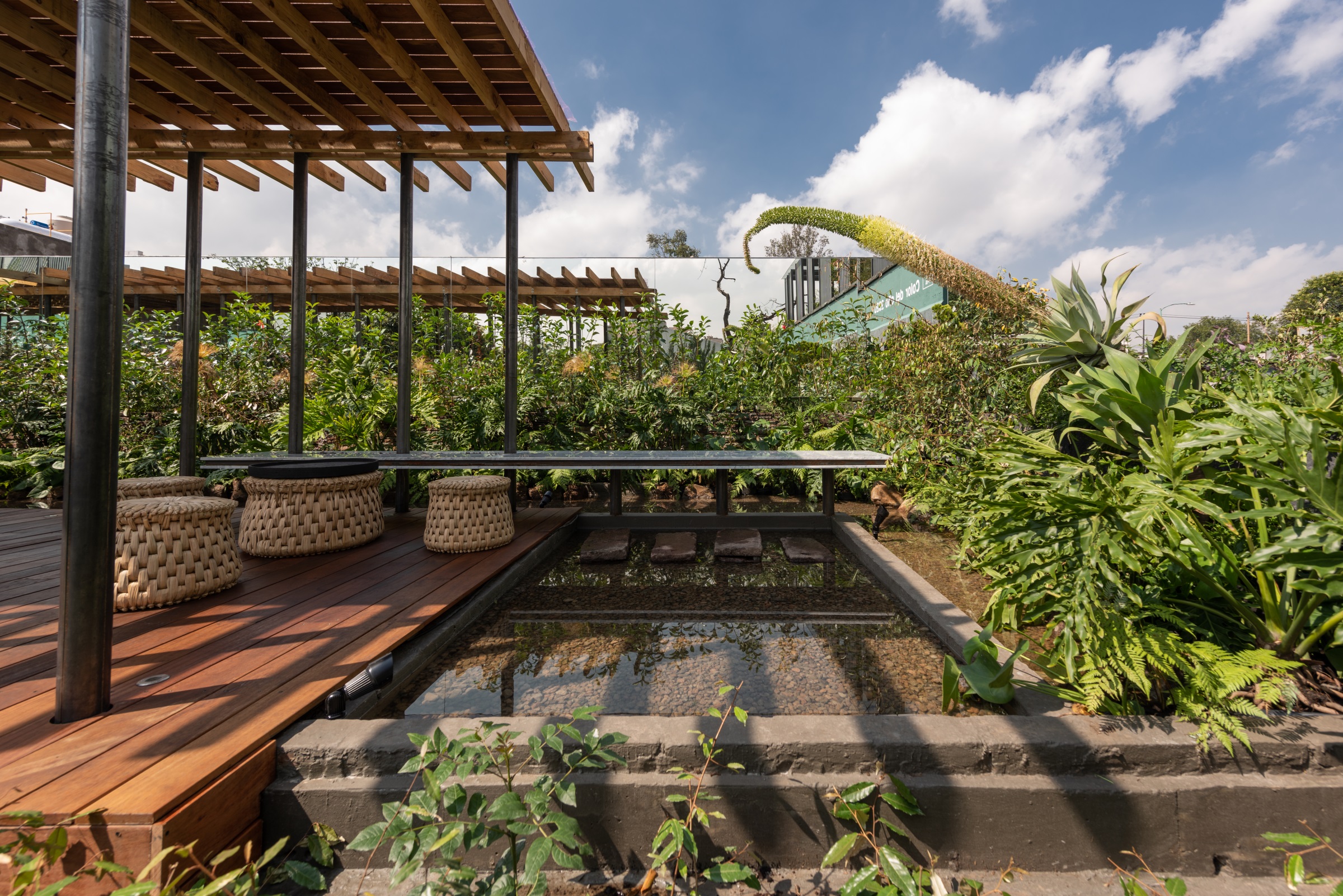 我们所设想的亭子模糊了内外的界限,设计、技术和自然在同一个空间中交汇。
We conceive a pavilion where design, technology and nature converge in the same space that blurs the boundary between the exterior and the interior.
▼夜景 Night view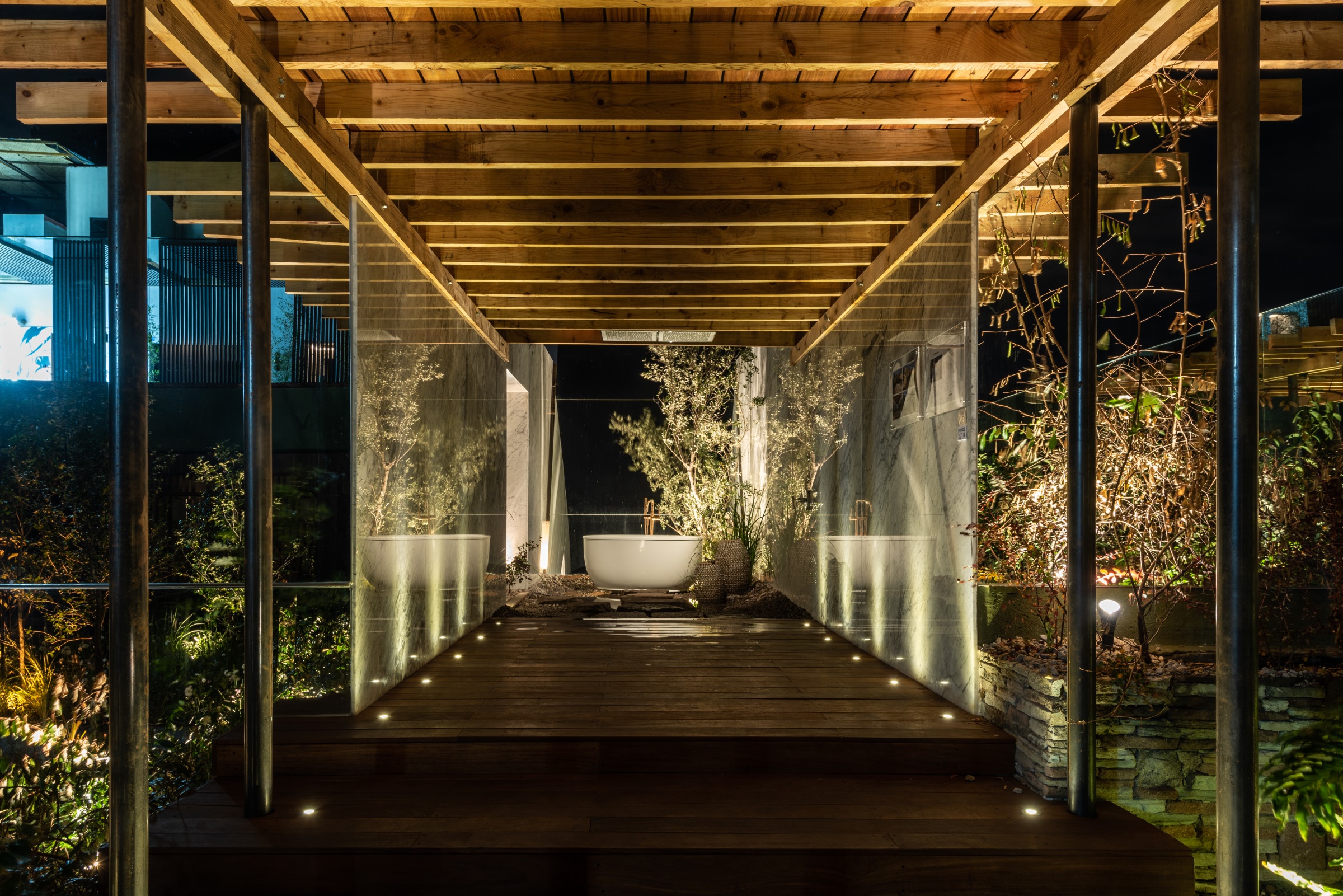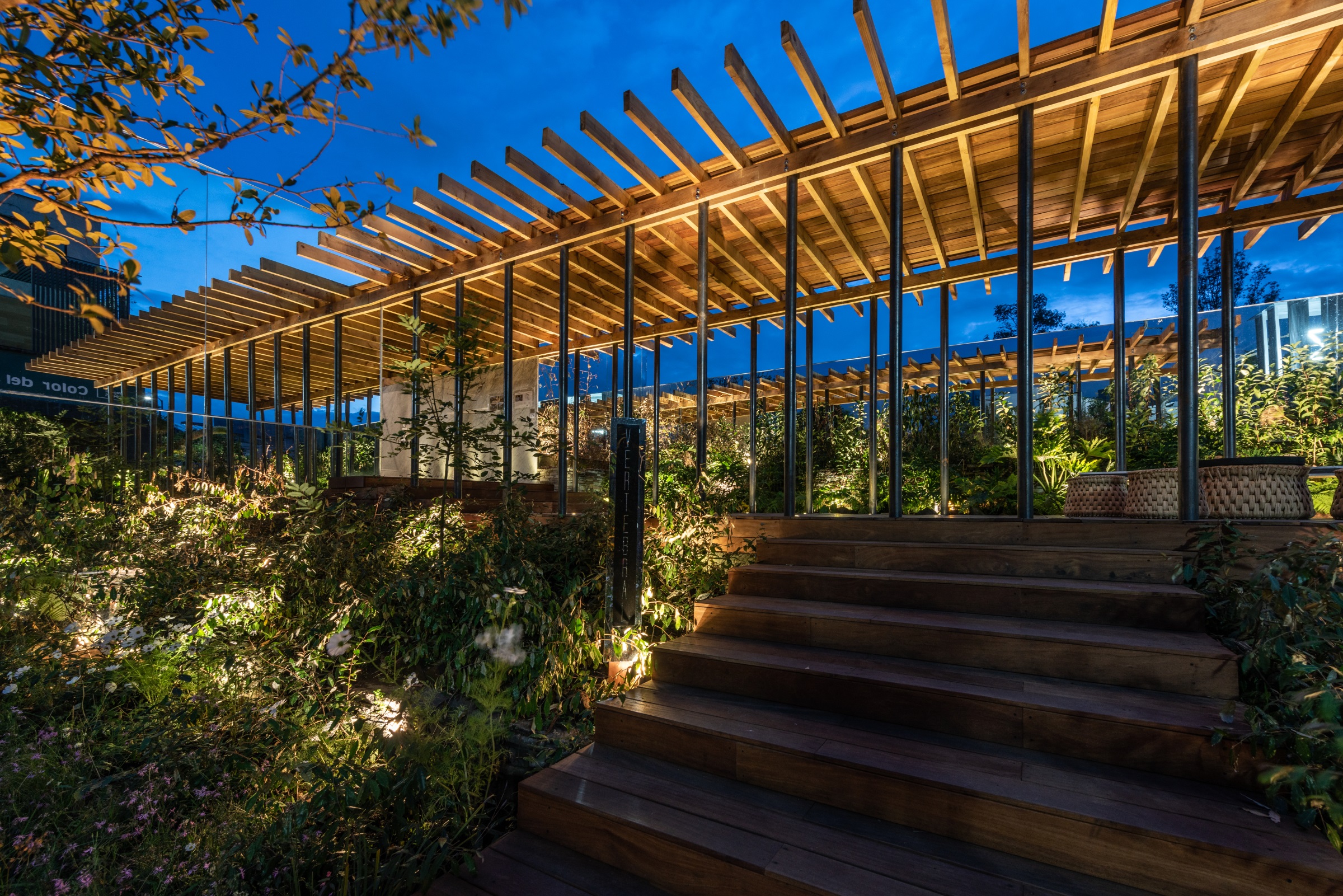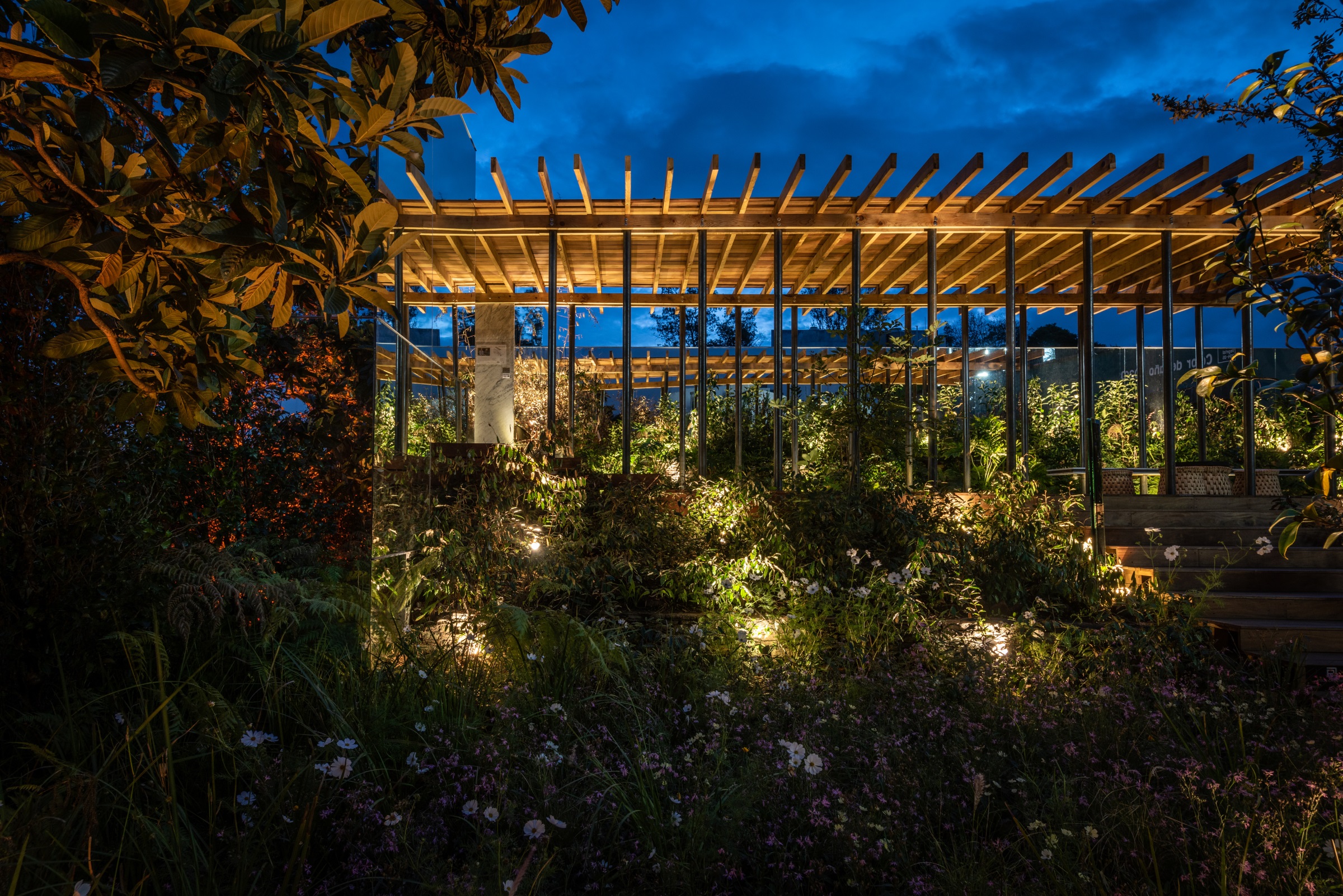 水亭是围绕着奢华、细致,尤其是体验感的建筑,所谓21世纪的奢侈品,是接近自然、宁静与沉思。
Architecture that revolves around luxury, detail and, above all, experience. The luxury in the 21st century is to have access to nature, tranquility and contemplation.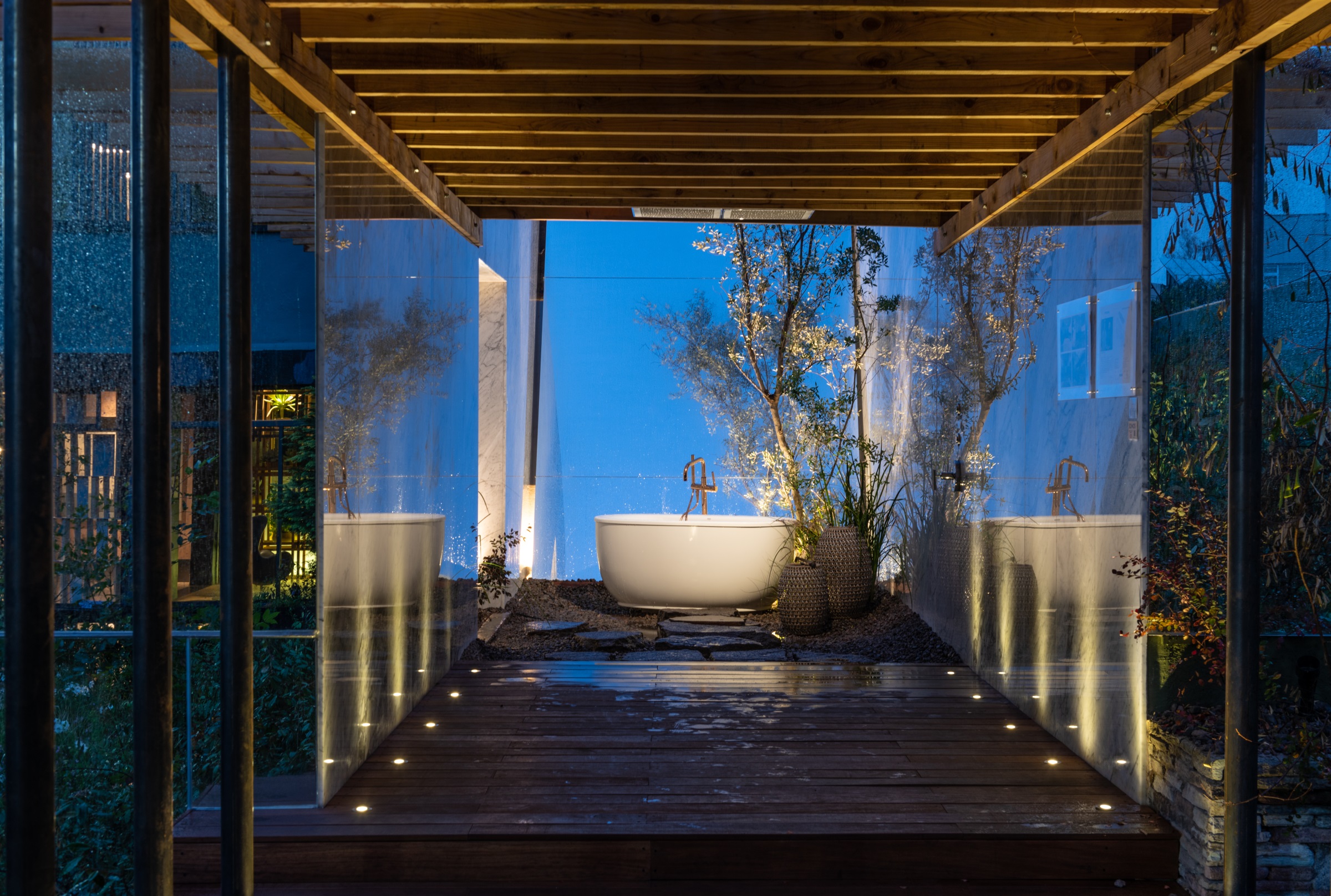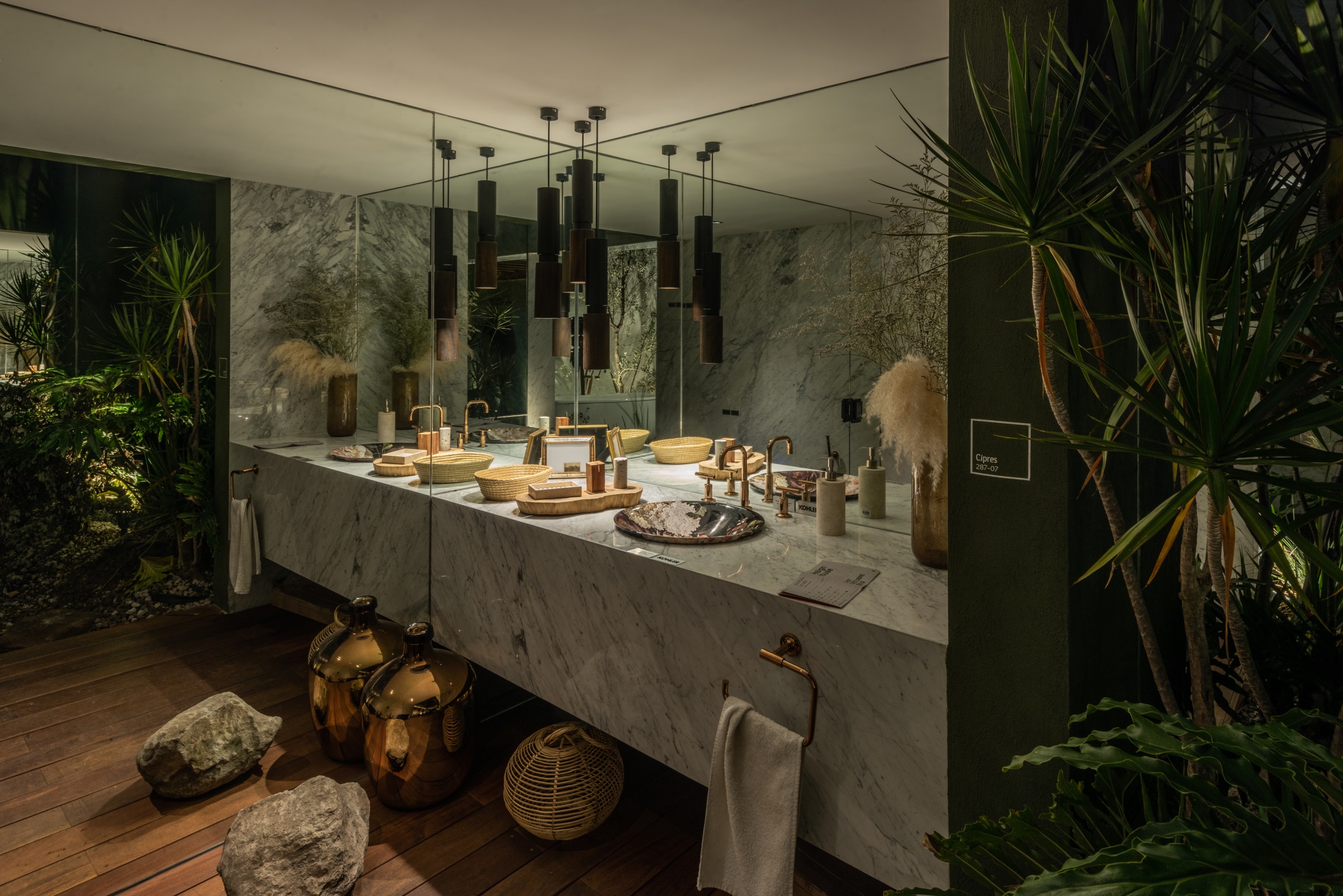 ▼分解图 Axonometric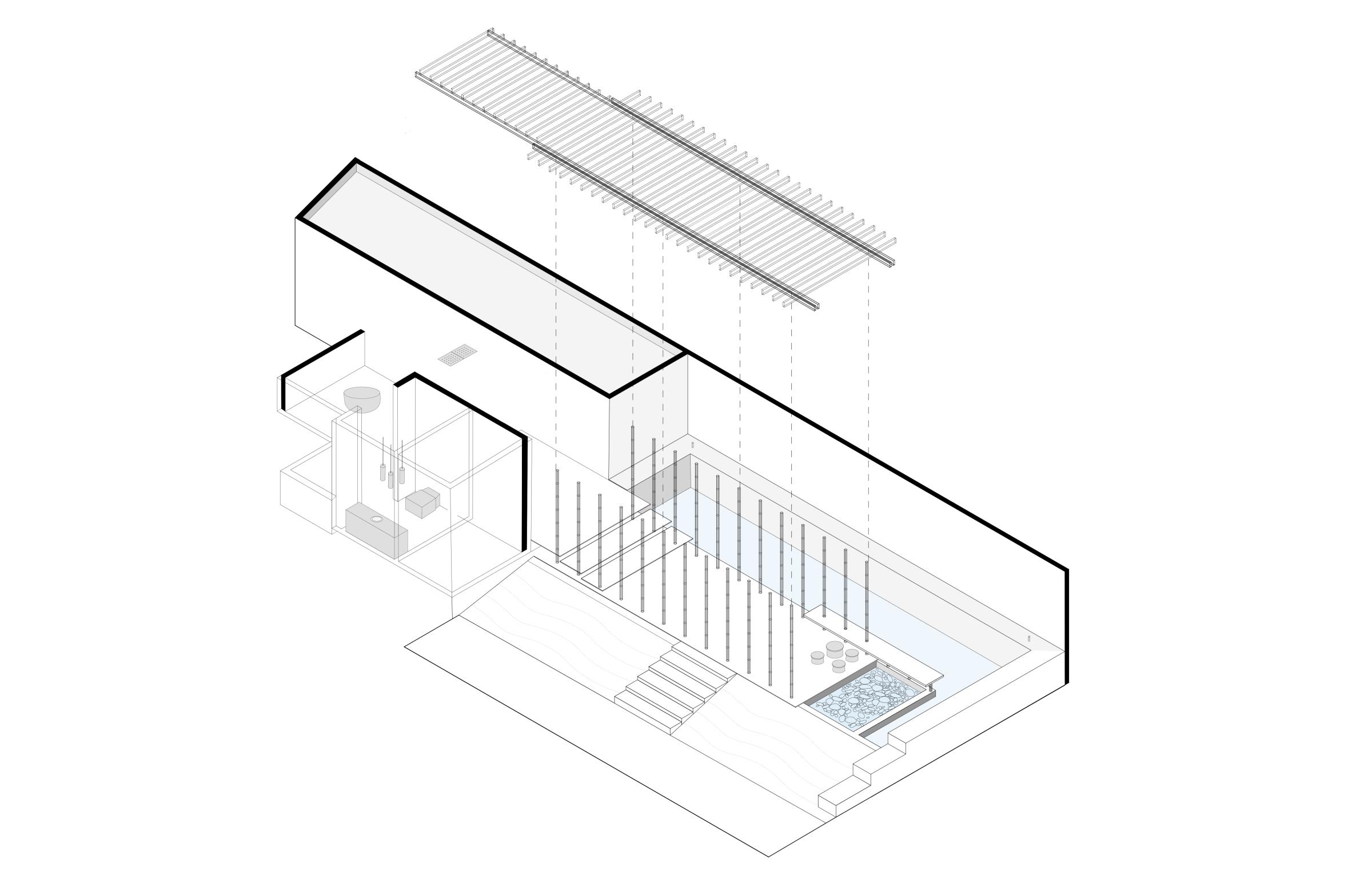 项目名称:水亭
年份:2019
设计与施工:VERTEBRAL
项目地点:墨西哥
摄影:Jaime Navarro
Project Name: Water Pavilion
Year: 2019
Design and construction: VERTEBRAL
Project Location: Mexico
Photo: Jaime Navarro
---
审稿编辑 Hongyu
更多Read more about: VERTEBRAL