XAA詹涛工作室:梧州美的城市展厅位于广西梧州老城区万秀区白云山脚,其背靠白云山,面向西江水,周边被历史建筑四恩禅寺,骑楼城,中山纪念堂,龙母庙所环绕。
XAA詹涛工作室:The Wuzhou Urban Multi-fiction Center (refers as WUMC) locates in the old downtown of Wuzhou city, Guangxi Zhuang Autonomous Region; it is backing the Baiyun mountain and facing the Xijiang river. Some historical architectures could be found around its neighborhood, like the sien temple, arcade corridor mega blocks, sun yat-sen memorial hall and sailors eudemon temple.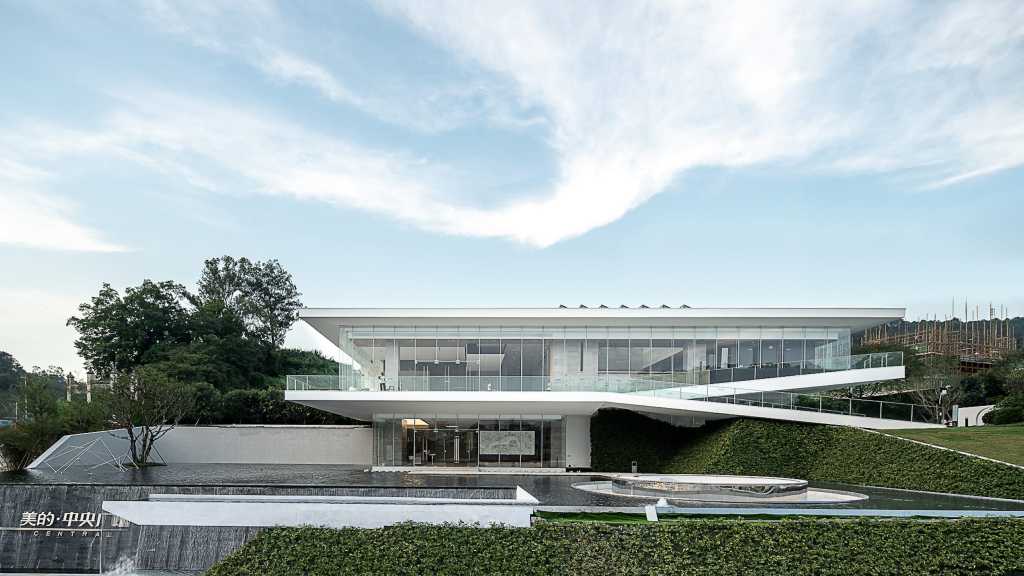 随着新城的发展,老城的居民逐步迁移,老城的旧居多处闲置状态,因此,老城的复兴,成为美的置业项目的发展目标。
Along with the development of new downtown, the decentralization has emerged in the old downtown; therefore, renovation or revitalization has been the main objective of this project.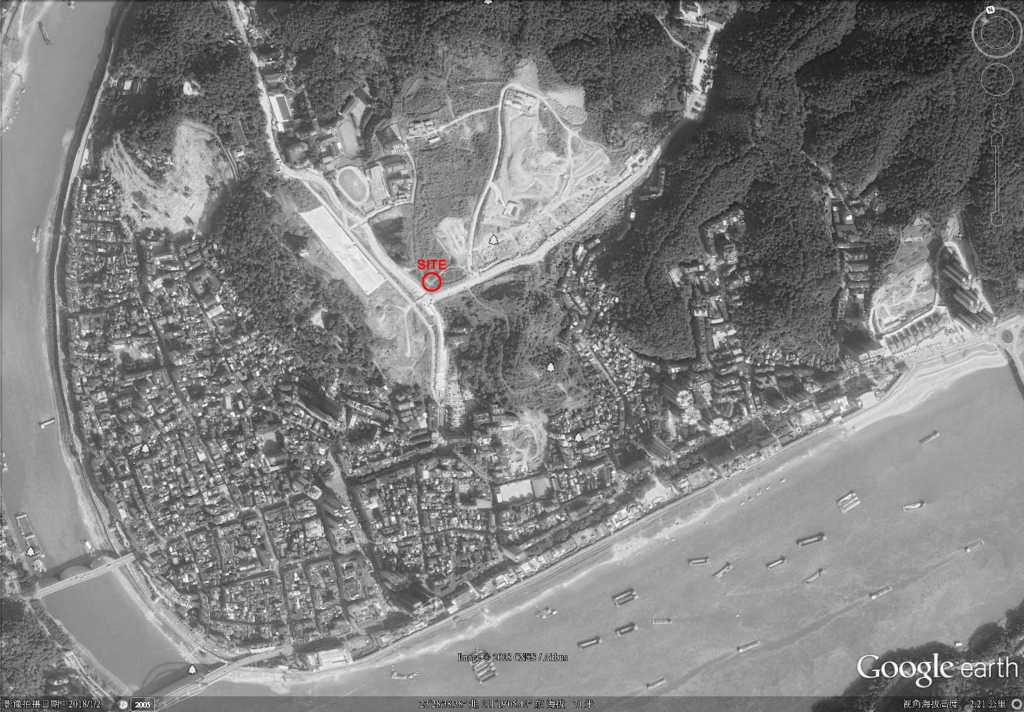 设计团队采用了"共时"的设计理念,以建筑师牵头,把控整个项目从建筑、景观、室内、灯光到幕墙细节等各专业效果的工作方式,保证了建筑师创作意图的实现及最后实施效果。
The architect team was taking the responsibility of overall controlling all sections during the building process, by insisting the 'co-working' design philosophy.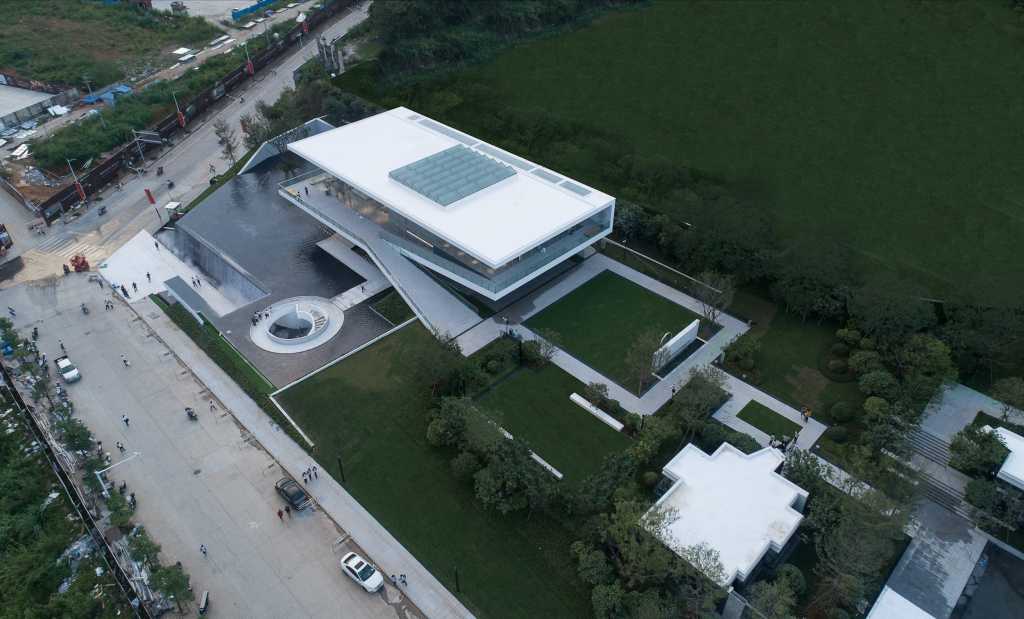 从设计伊始,建筑师始终关注对场所的思考,用极其克制的形体、空间及材料语言,构建和重塑着自然、建筑与人之间的角色关系,让人与老城的发展、变迁与复兴成为展厅所呈现的主要内容。
In order to revisit the local humanity environment and renovation, thorough out the design process, architects always focused on spatiality relationship; via restrained volume, materials and design language.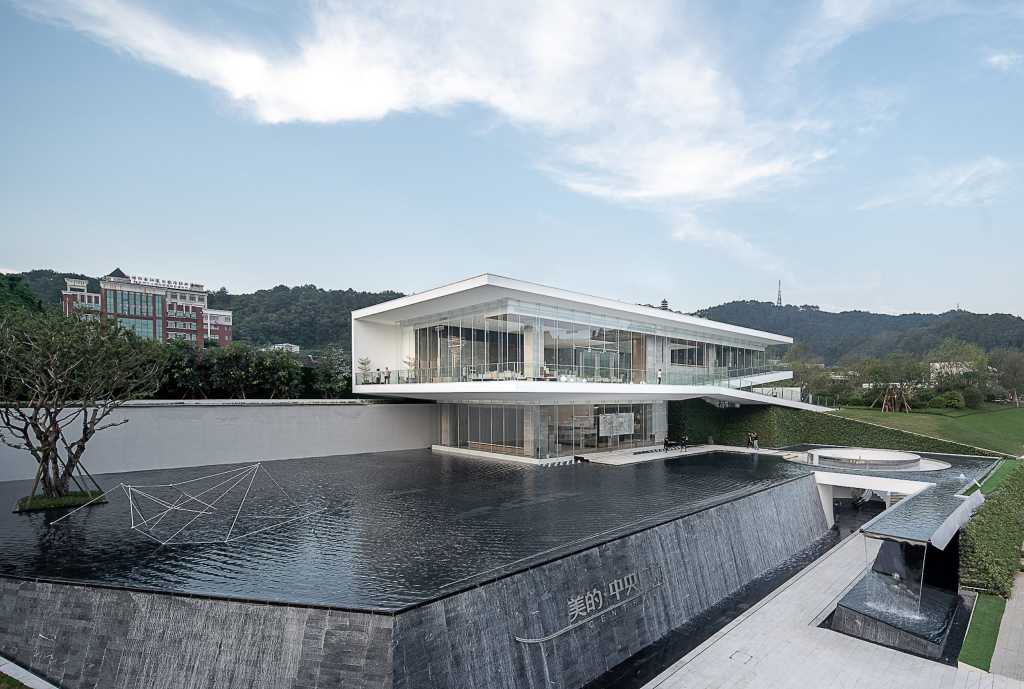 展厅位于上山道路的转角视觉焦点处,悬浮于水台之上,以一种谦虚的姿态迎接着来客,通透的玻璃与白色延展的大悬挑,有效地将城市空间"还"给了市民。
The WUMC was put at the turning of a uphill way, with its outstanding transparency and big scale white overhang platform, it presents like suspending above the water; moreover, it presents as the humble gesture to pedestrians and try to generate public space make up for consuming public land.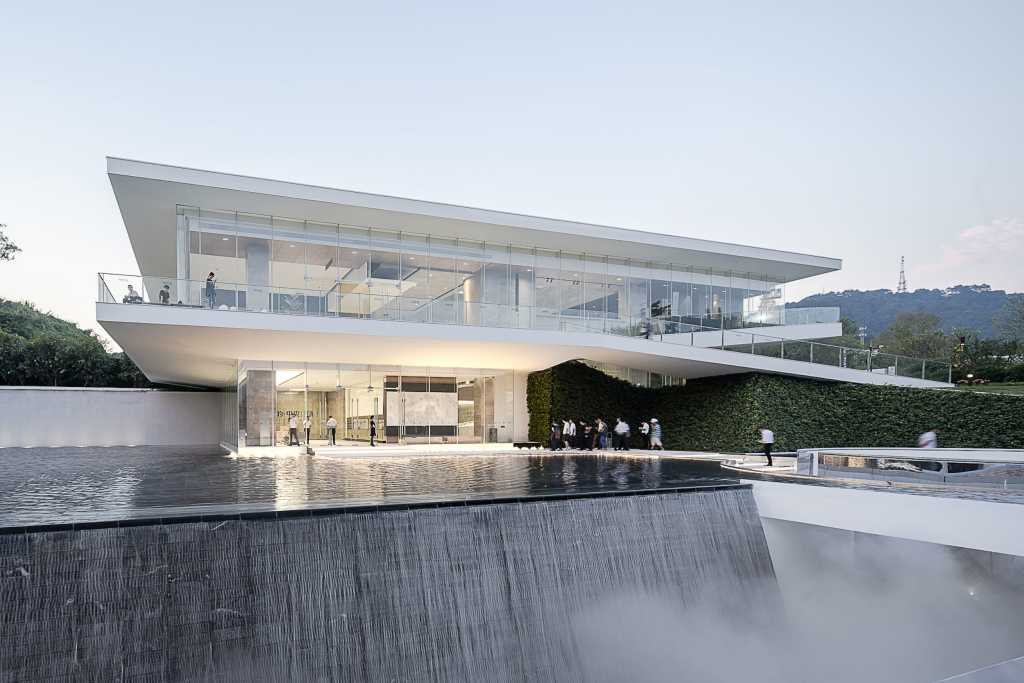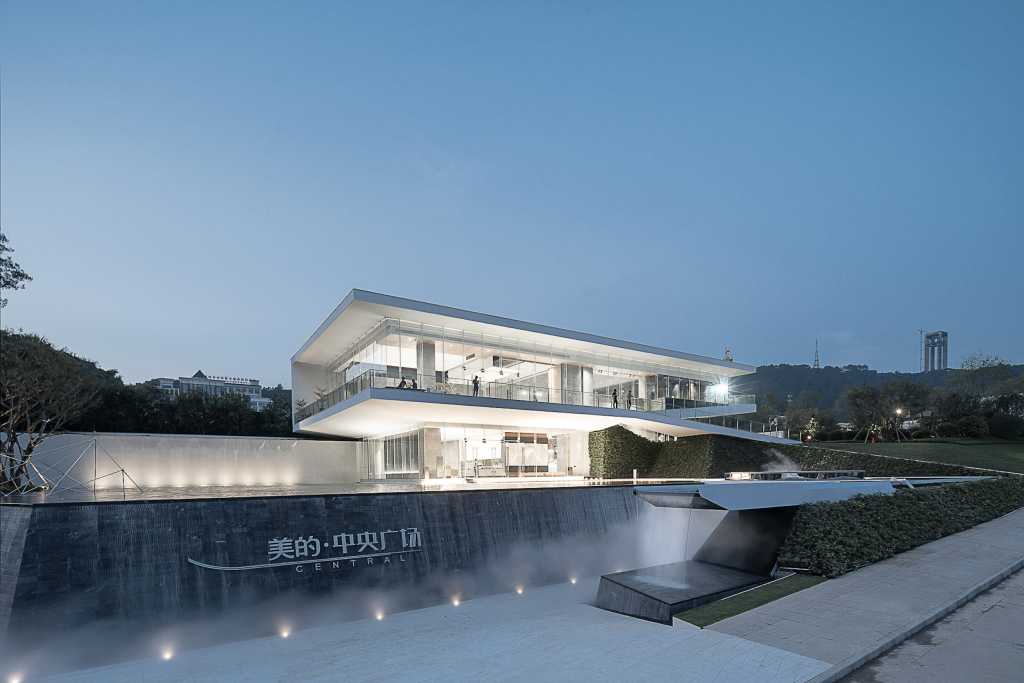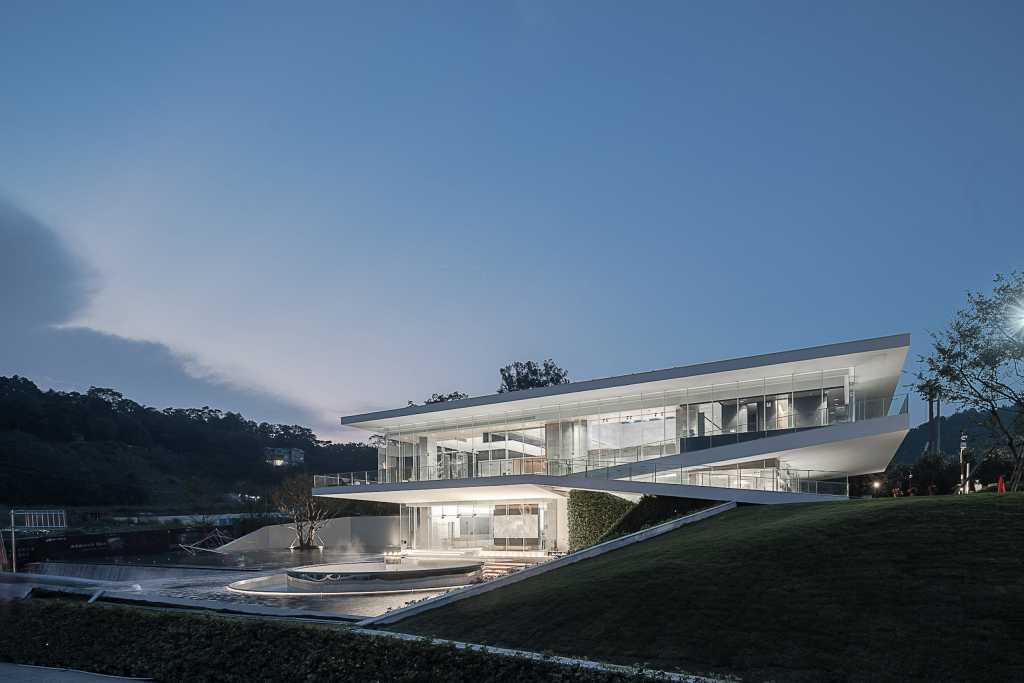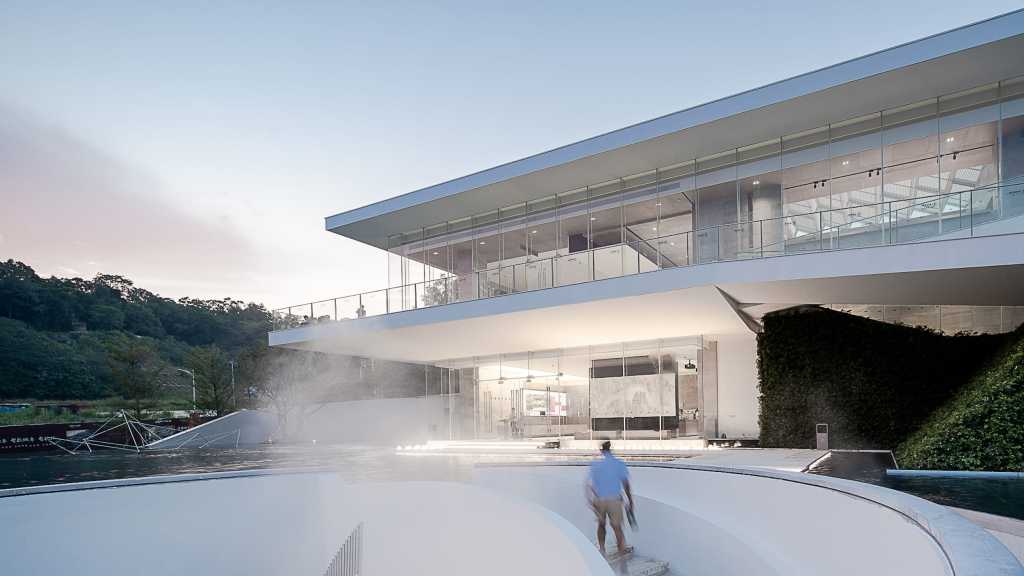 斜坡有效地衔接了各层平台与场地,人们可以在此瞭望老城,俯视新区,人与城市的关系通过最简单直接的方式得以呈现,而城市的过去与未来也在此相遇。
The slope connects different platforms and ground, visitors could see the old and new downtown from here; through this way, we build a joint between the city past and future.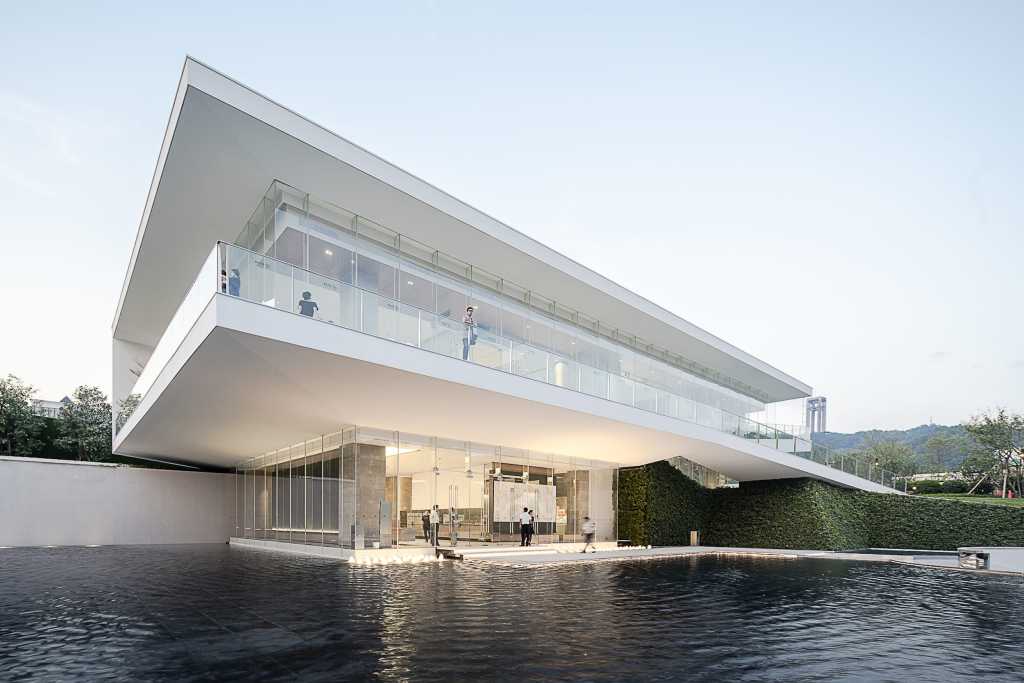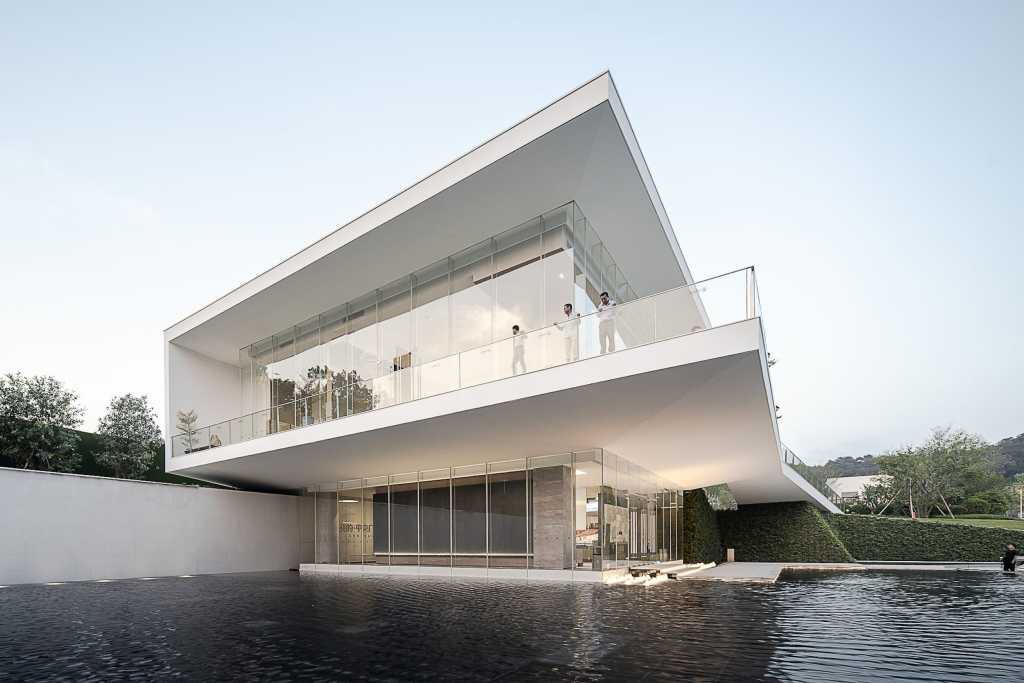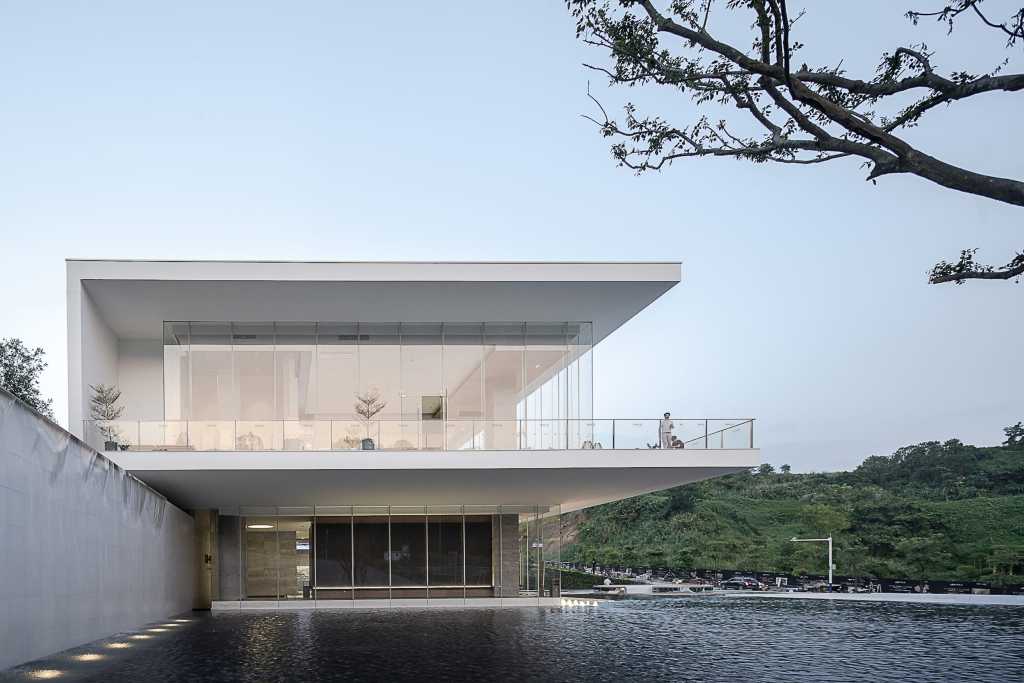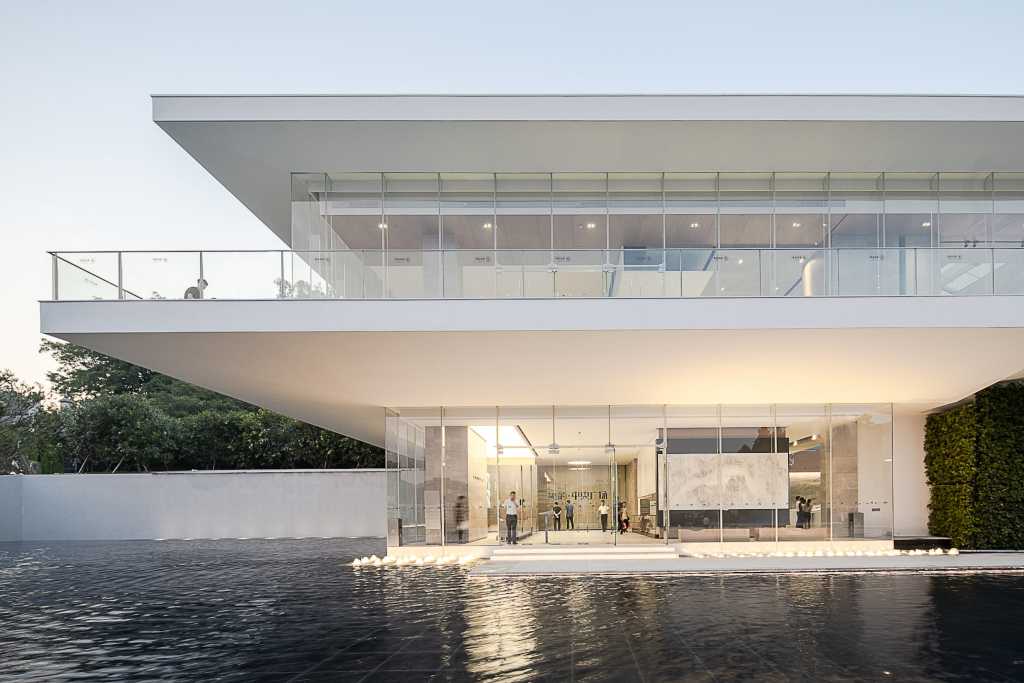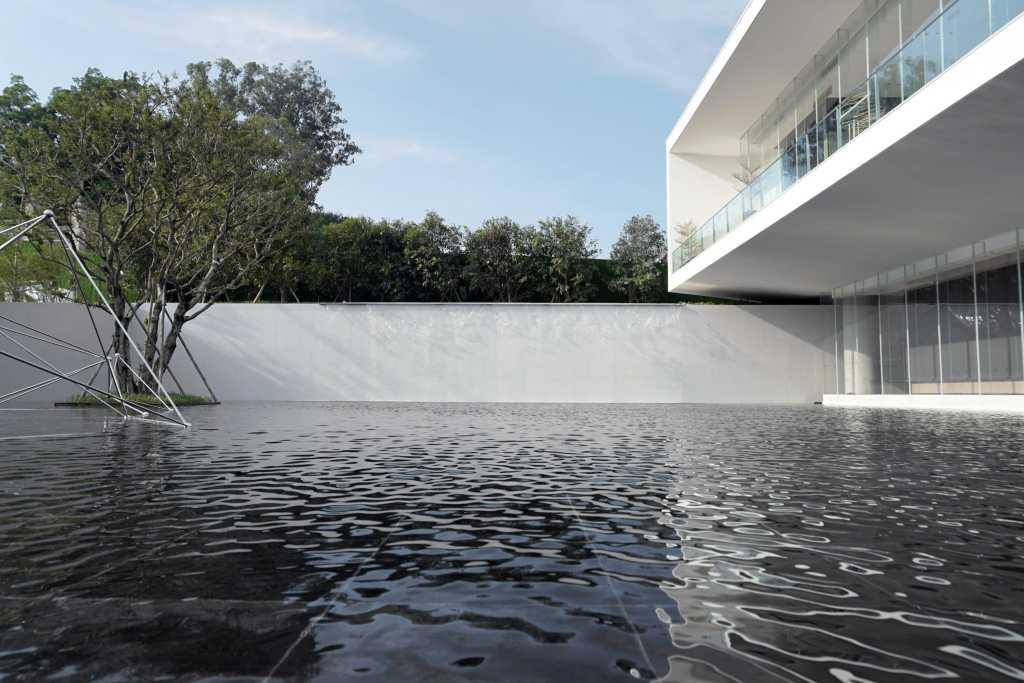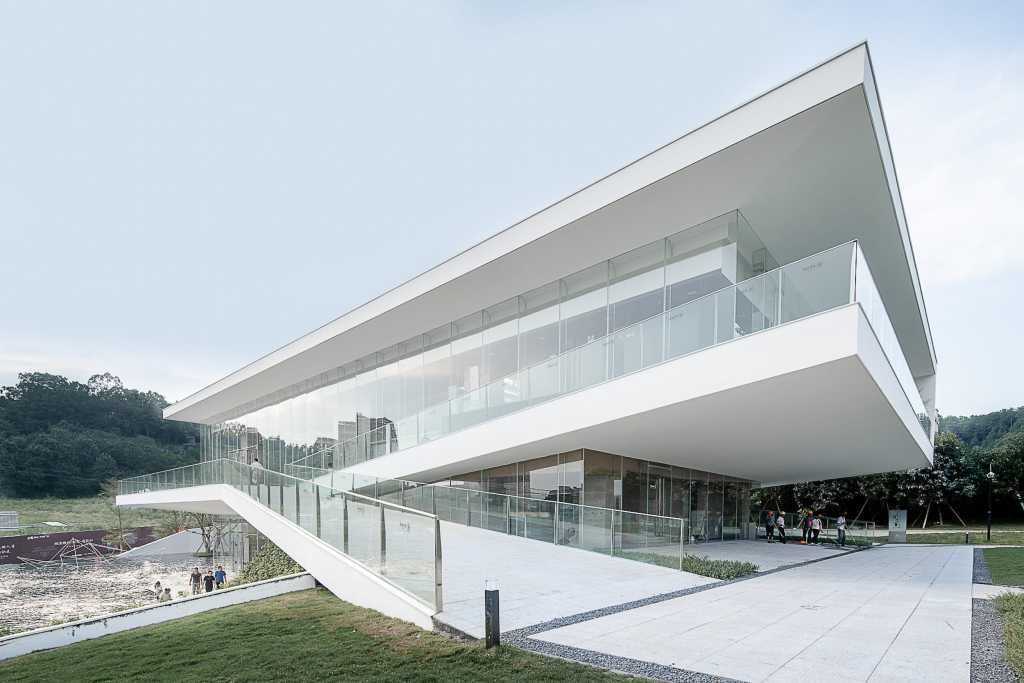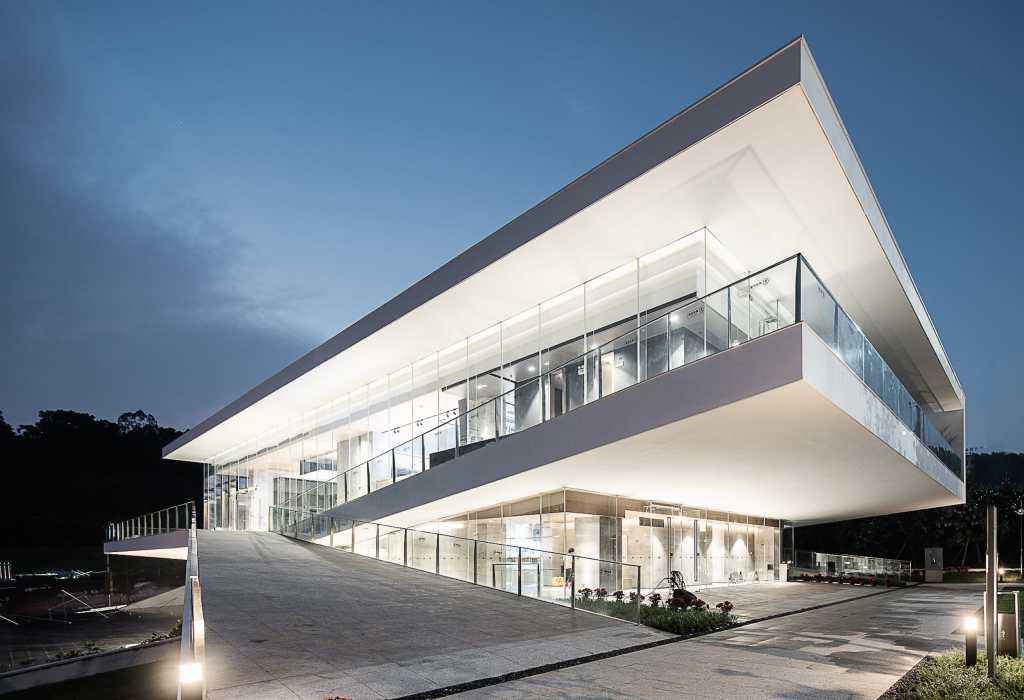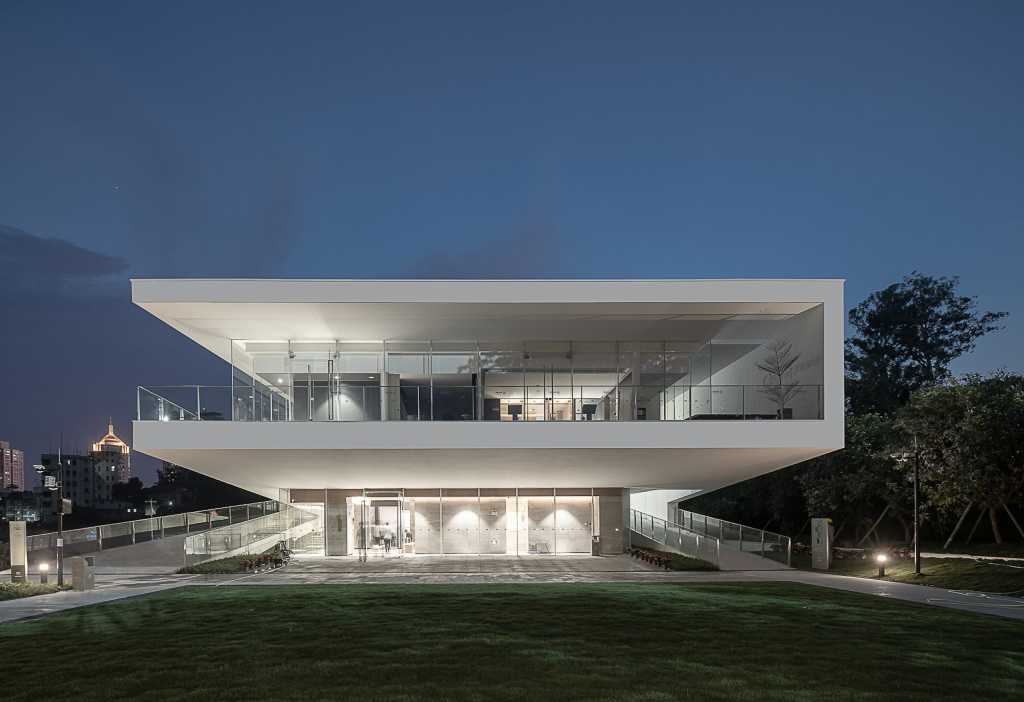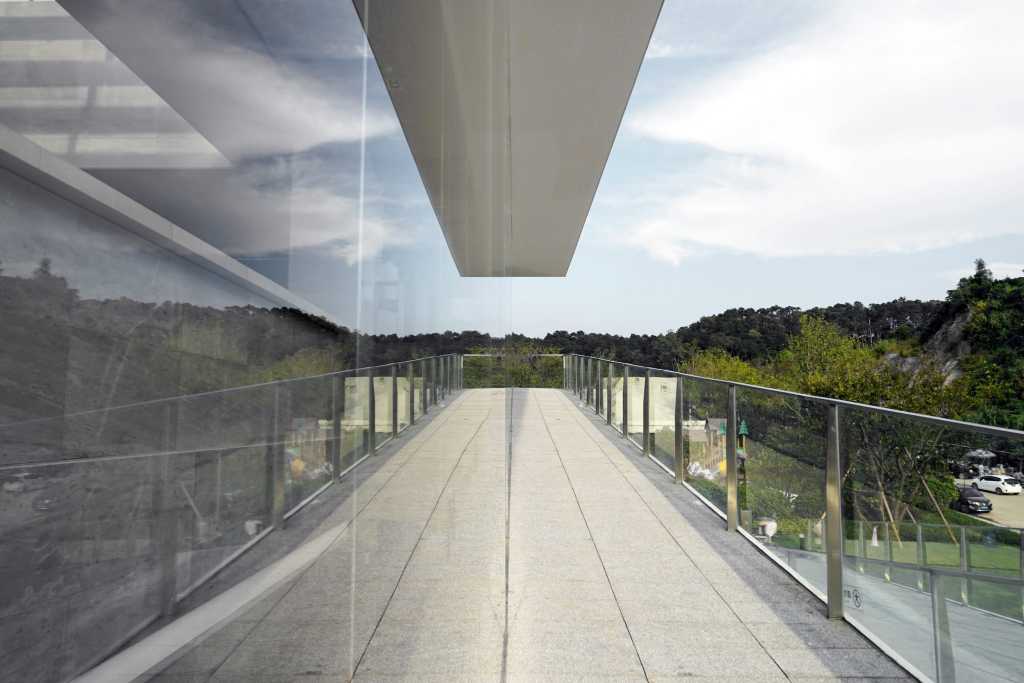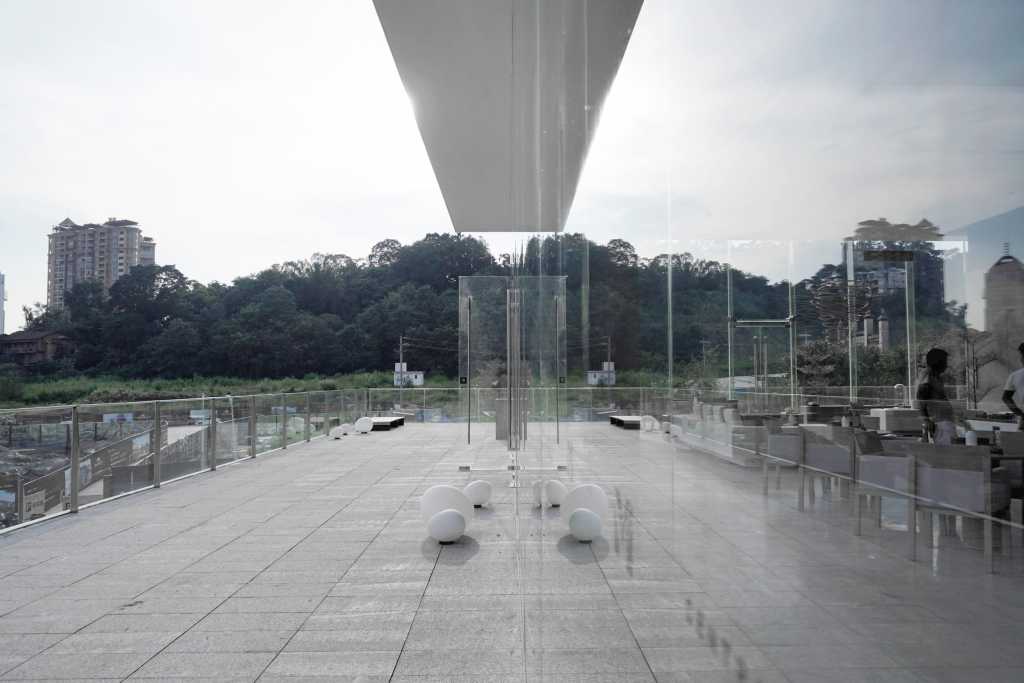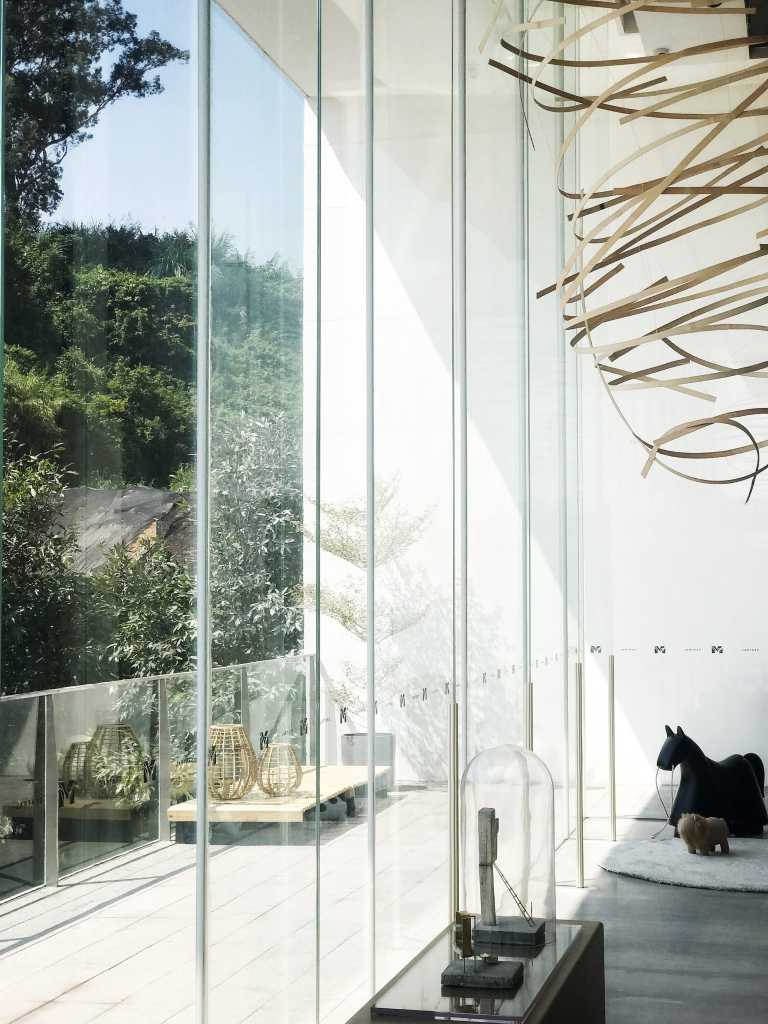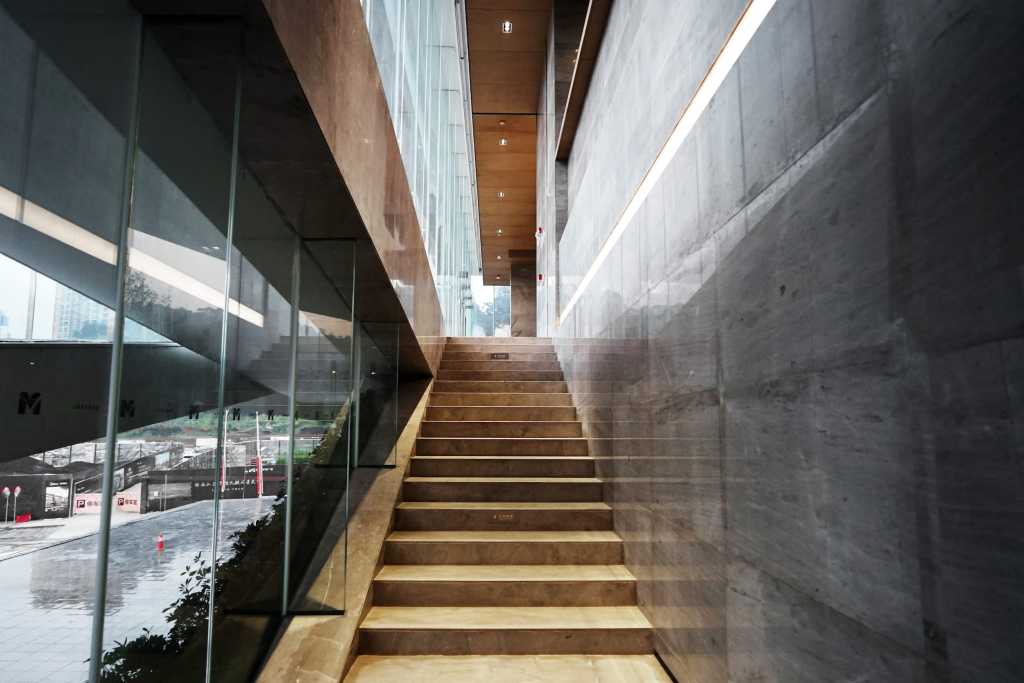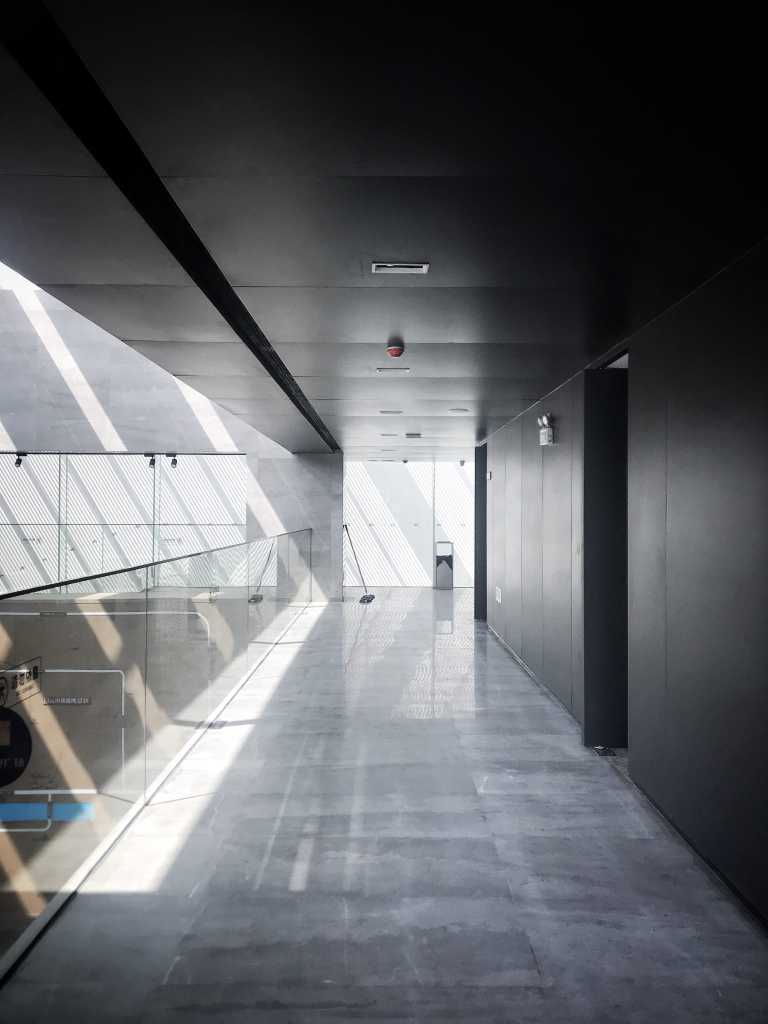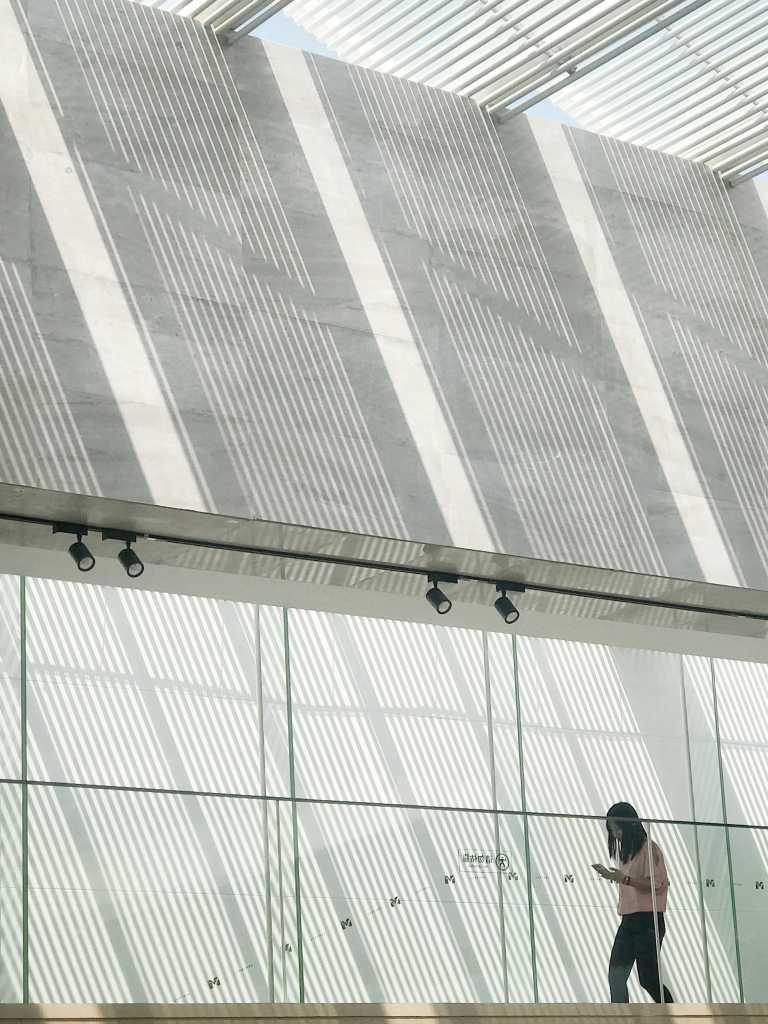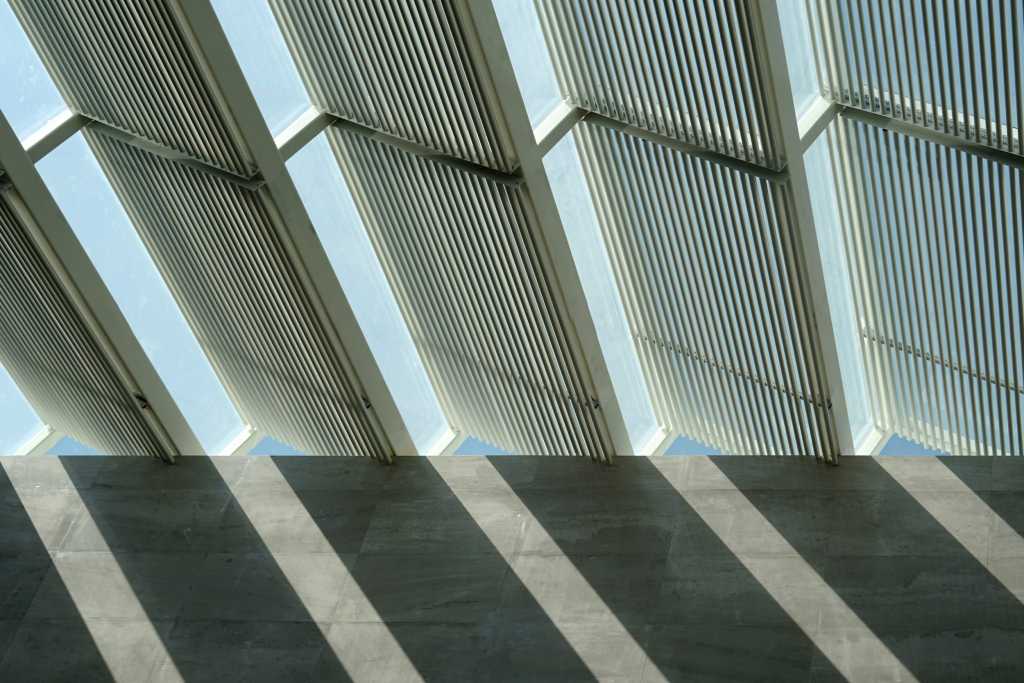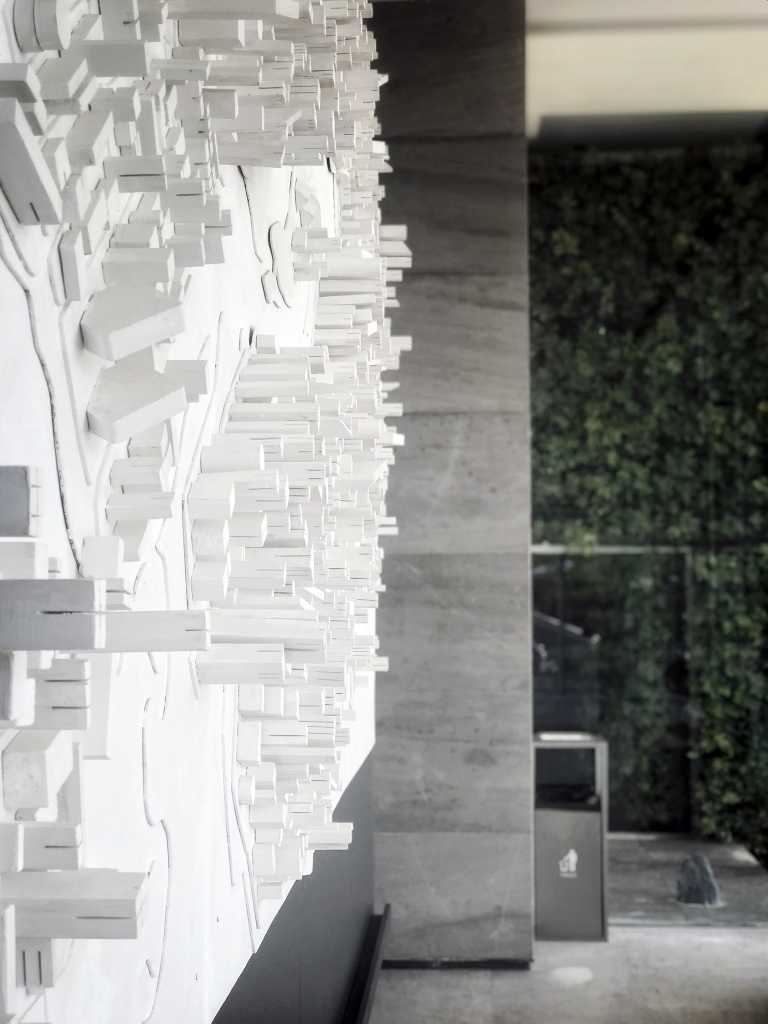 ▼模型照片 Model Photos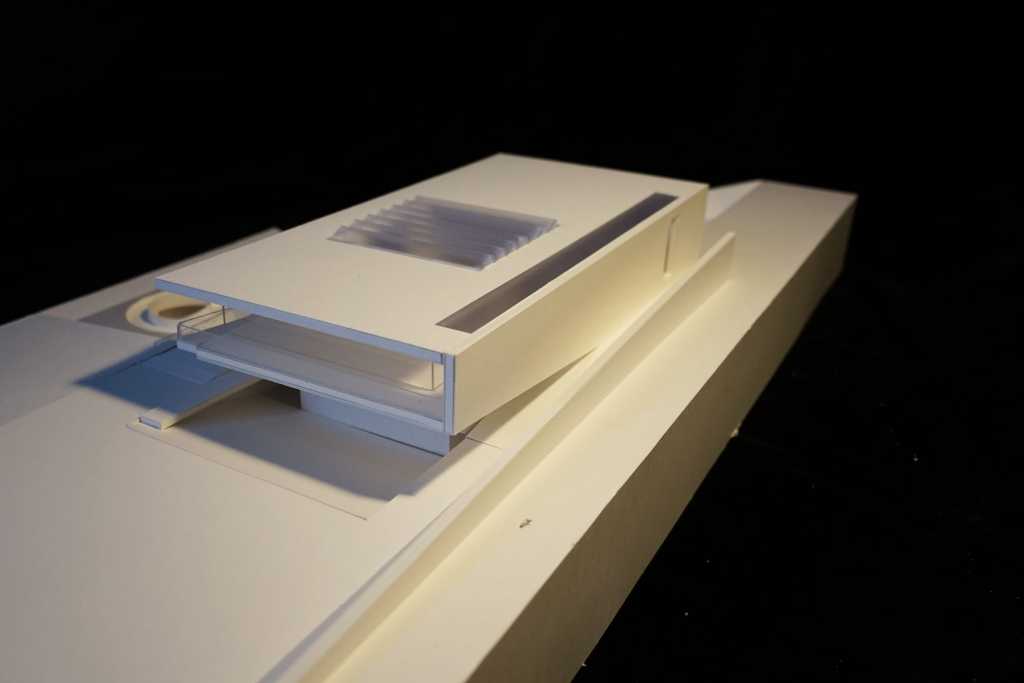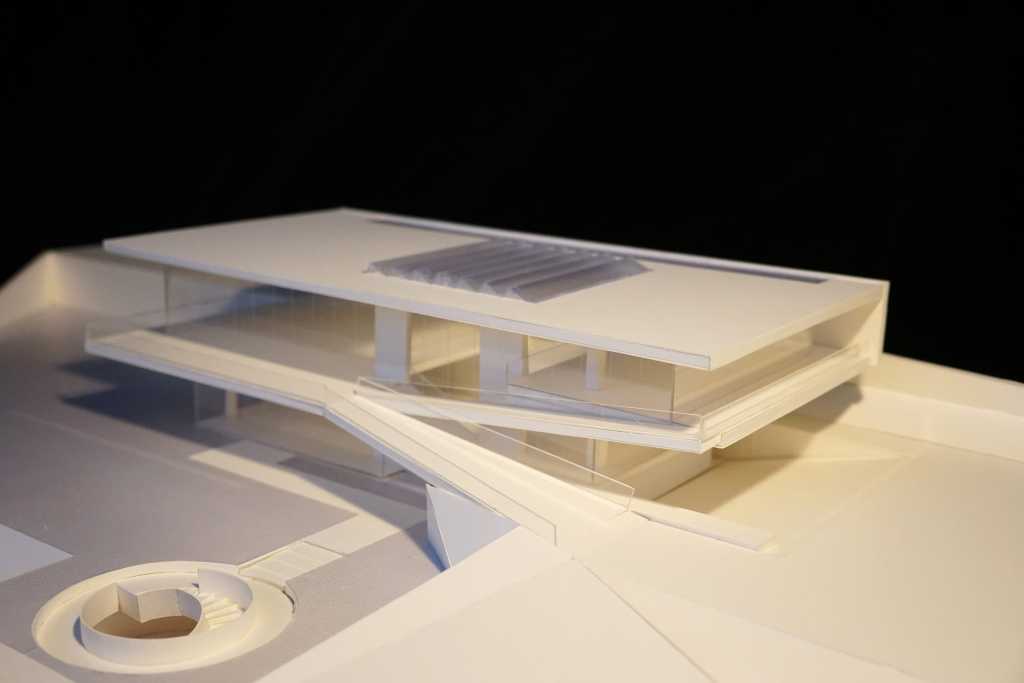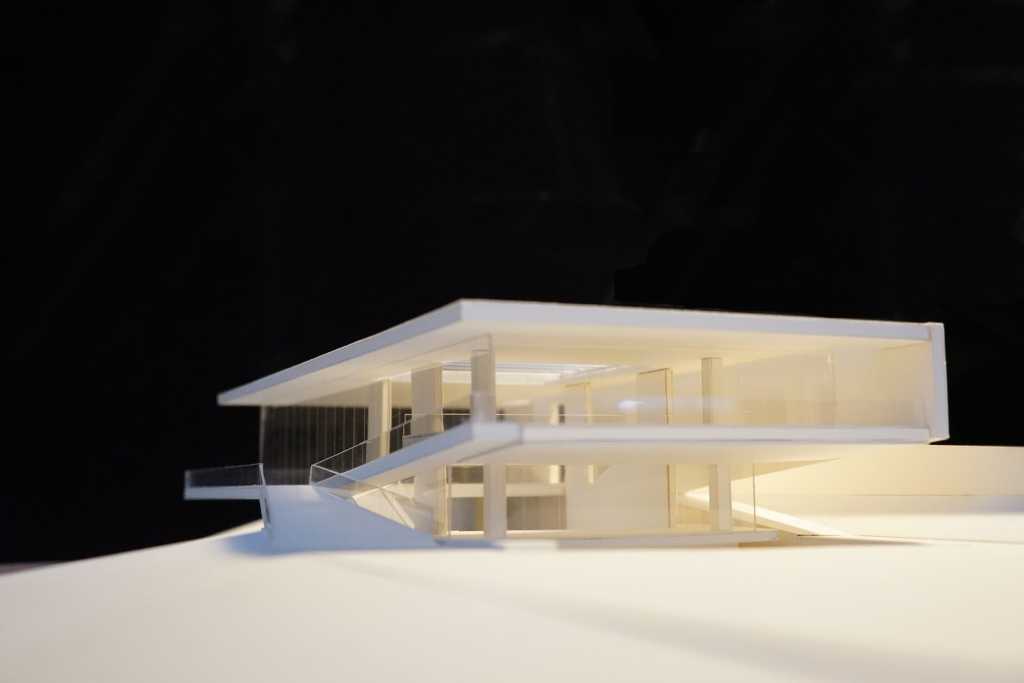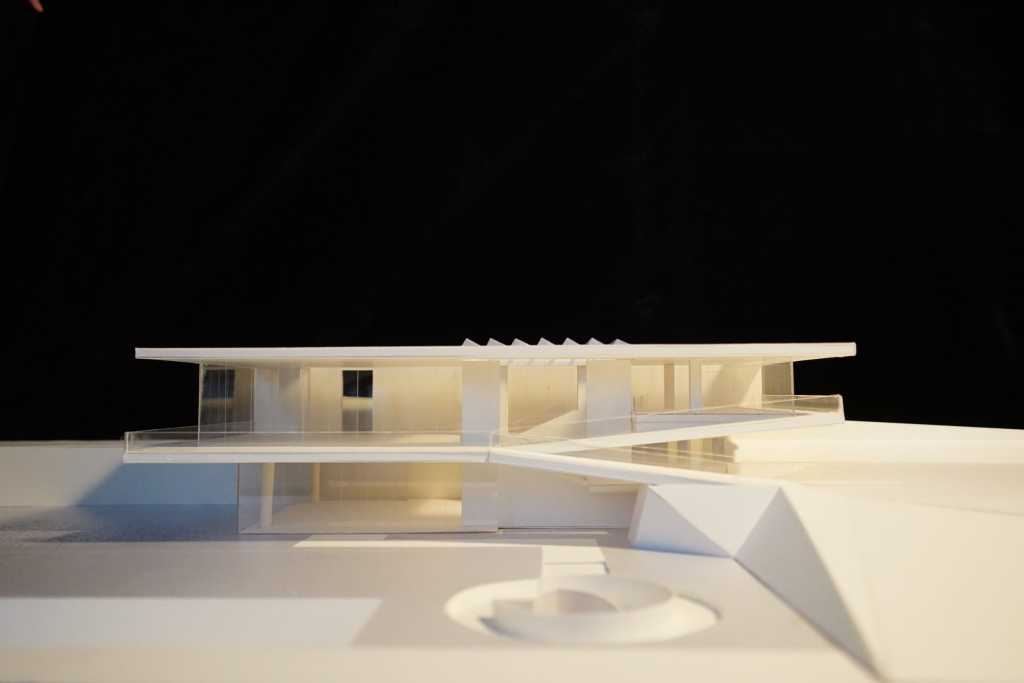 ▼全区规划手稿 Regional planning manuscript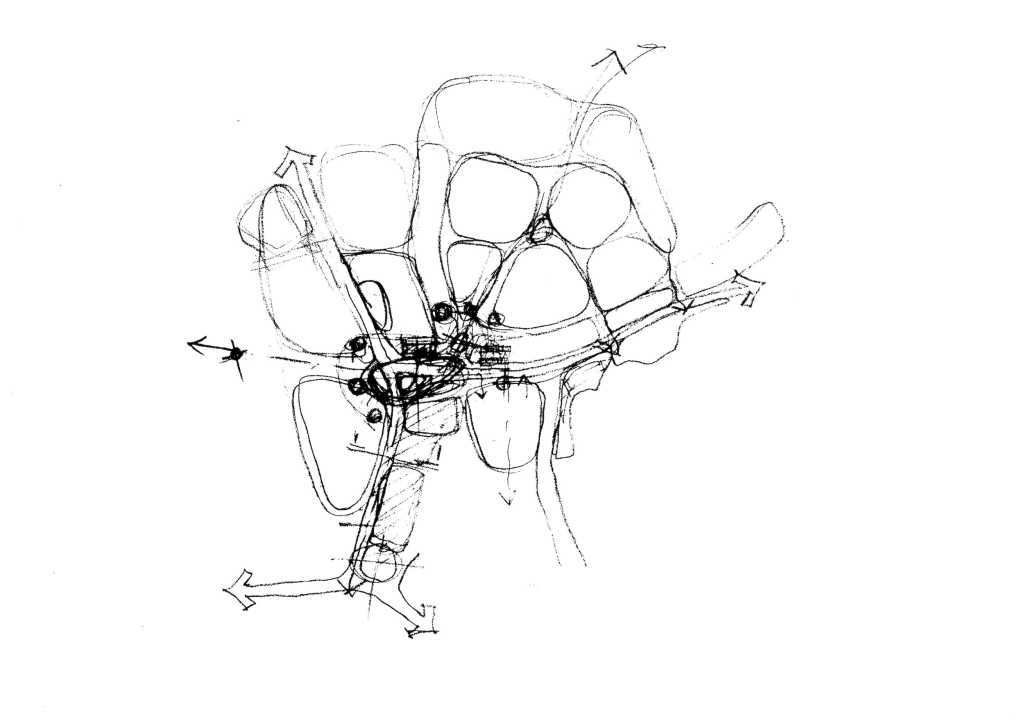 ▼城市展厅手稿 Architecture manuscript
▼总平面 Site Plan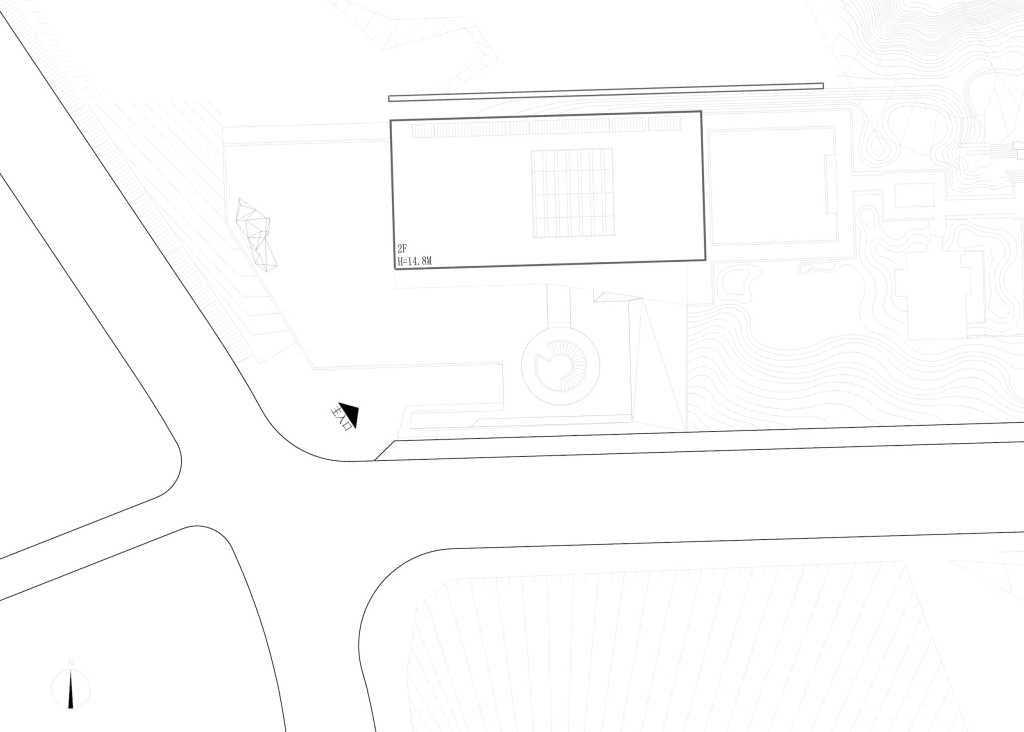 ▼首层平面 Ground Floor Plan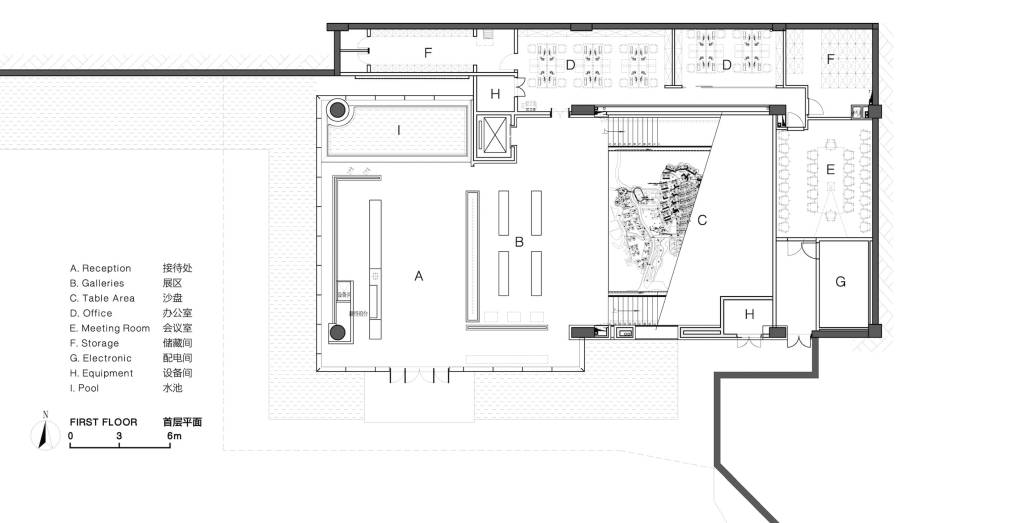 ▼夹层平面 Mid Floor Plan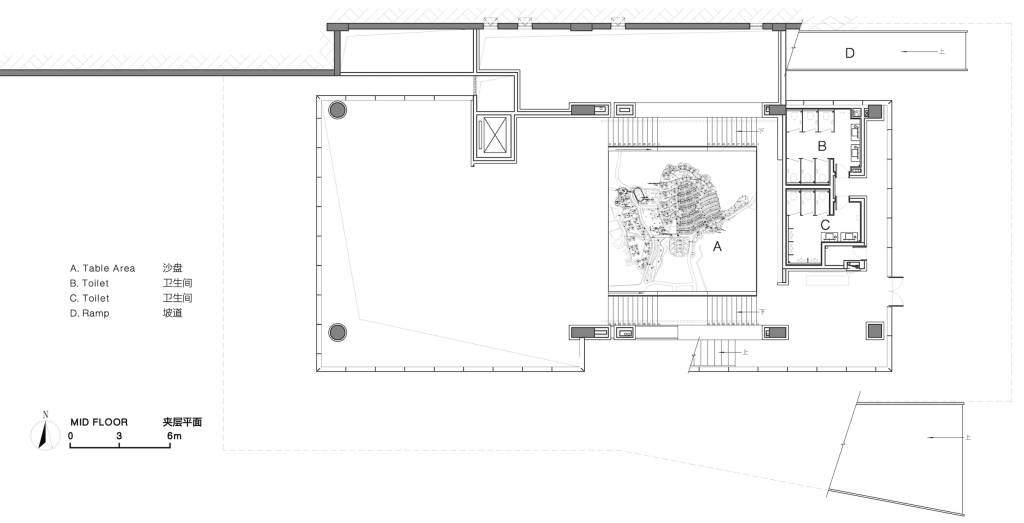 ▼二层平面 Second Floor Plan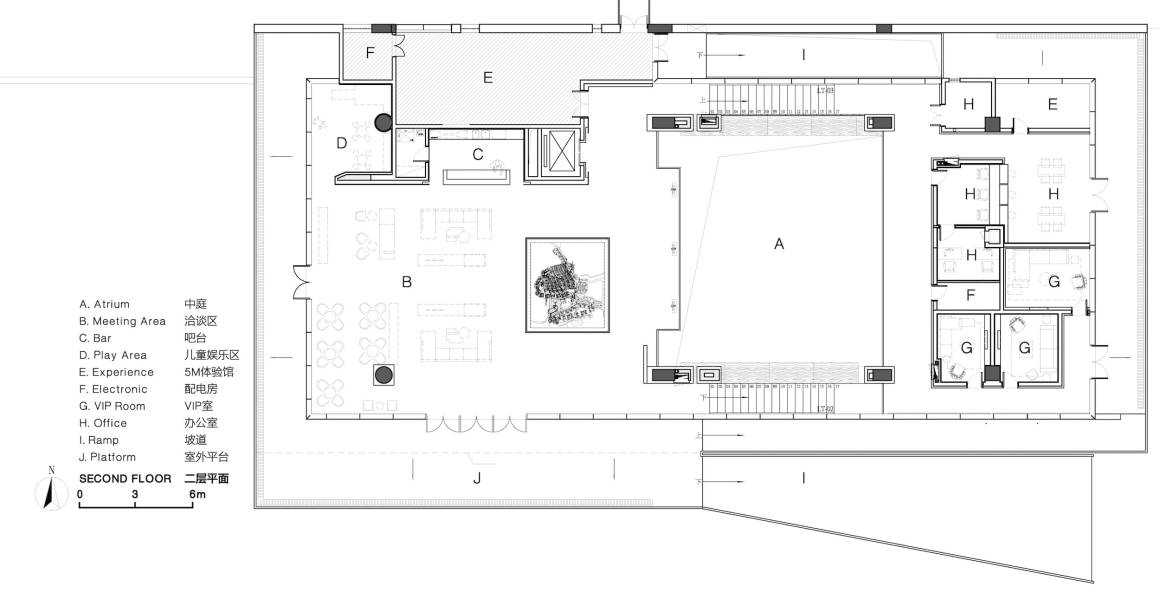 ▼剖面图 Section

项目名称: 梧州美的城市展厅
项目类型:建筑
项目地点:广西壮族自治区梧州市万秀区四恩路3号
设计团队:XAA建筑事务所詹涛工作室
主创建筑师: 詹涛
设计团队完整名单:田望、王梦宇、邬超、林烁、冯威
业主:美的置业
建成状态:建成
设计时间:2018年5月
竣工时间:2018年10月
用地面积:3946.6平方米
建筑面积:1736.77平方米
其他参与者:
建筑:XAA建筑事务所詹涛工作室
结构和机电设计团队:广州瀚华建筑设计有限公司
建筑施工图:XAA项目一组(任伟)
景观:WEDO域道景观
室内:共生形态
摄影师:战长恒、邬超、彭征
Project Name: Wuzhou Urban Multi-fiction Center
Project Type: Architecture
Project location: No. 3, Sien Road, Wan Xiu District, Wuzhou City, Guangxi Zhuang Autonomous Region
Design Team: Zhantao Studio of XAA Architecture Firm
Architect Leader: Zhan Tao
Design members: Tian Wang, Wang Mengyu, Wu Chao, Lin Shuo and Feng Wei
Client: Midea Real Estate
Built state: Completed
Design date: May 2018
Completion date: October 2018
Land area: 3946.6 ㎡
Construction area: 1736.77 ㎡
Other participants:
Architecture: Zhantao Studio of XAA Architecture Firm
Structure and Mechanical and Electrical Design Team: Guangzhou Hanhua Architectural Design Co., Ltd.
Construction Drawings: XAA Project Group 1 ( Ren Wei )
Landscape: WEDO Landscape
Interior: C&C DESIGN
Photographers: Zhan Changheng, Wu Chao and Peng Zheng
更多 Read more about: XAA建筑事务所詹涛工作室