Afinity是一个高端,多用途的发展项目,构成马来西亚依斯干达一个名为Medini的新城镇的一部分。 Medini的旗舰计划拥有超过2.0公顷的绿色空间,由Grant Associates设计,旨在通过治疗性园艺促进居民和游客的健康。
Afinity is a high-end, mixed-use development that forms part of a new urban township called Medini in Iskandar, Malaysia. The flagship scheme for Medini features over 2.0 hectares of green space designed by Grant Associates and aims to promote residents' and visitors' wellbeing through therapeutic horticulture.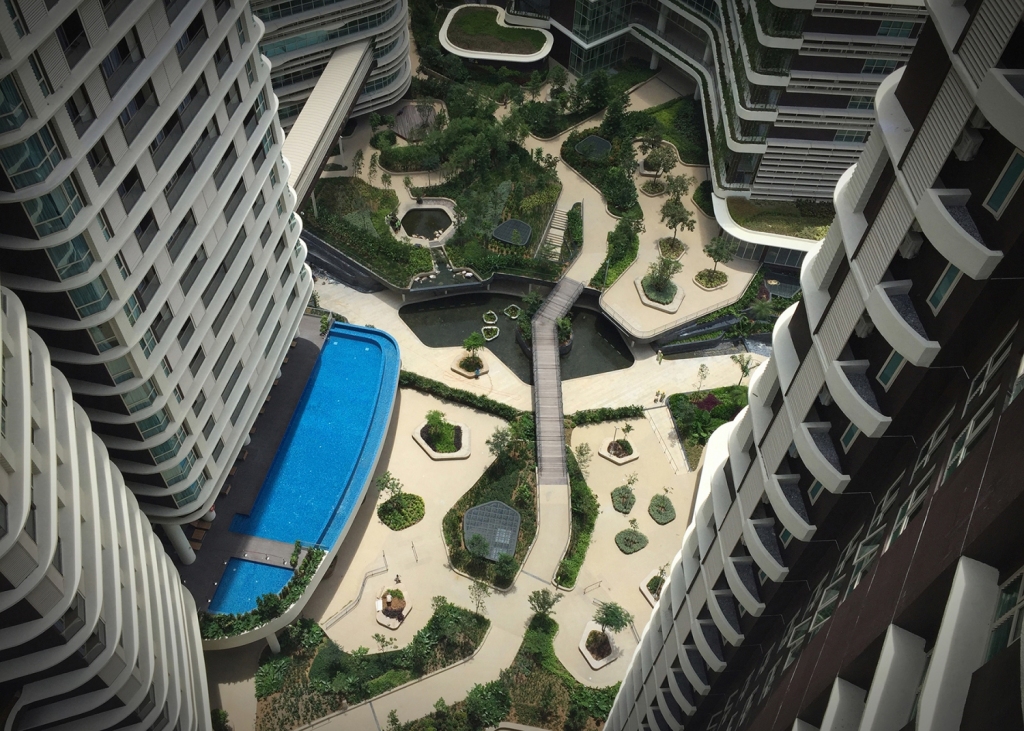 阿法尼迪的所有区域都是独特的,每个区域都集中在共同的绿色平台庭院中,坐落在发展中的三层地下停车场。中央领奖台绿洲是一个三维的绿色空间,具有多层次的景观特征,包括中央沟壑,柱廊,水墙和高架人行道。
All of Afiniti's zones are distinct, with each converging on a shared green podium courtyard which sits upon the development's three storey basement car park. The central podium Oasis is a three dimensional green space with landscape features on multiple levels including a central ravine, colonnade, water walls and overhead walkways.
绿洲旨在提供一个温馨的撤退,让不同背景的人通过沉浸在大自然中来增强他们的情绪和身体健康。
The Oasis aims to provide a welcoming retreat where people with varying backgrounds can enhance their emotion and physical wellbeing by immersing themselves in nature.
景观设计以果树的结构和生理学为绿洲的灵感。在这个概念中,花园生根与建筑和谐相处。芽和茎(小径和连接人行道)创造了一个三维网络,在整个空间中水果和豆荚(单个花园)出现在关键节点。这些节点为种子和花卉(艺术,游戏和水景)提供保护空间。
The landscape design takes the structure and physiology of a fruiting tree as its inspiration for The Oasis. In this concept, the garden takes root and grows in harmony with the architecture. Shoots and stems (paths and linking walkways) create a three dimensional network across the space where fruits and pods (individual gardens) occur at key nodes. These nodes provide protective spaces for seeds and flowers (art, play and water features).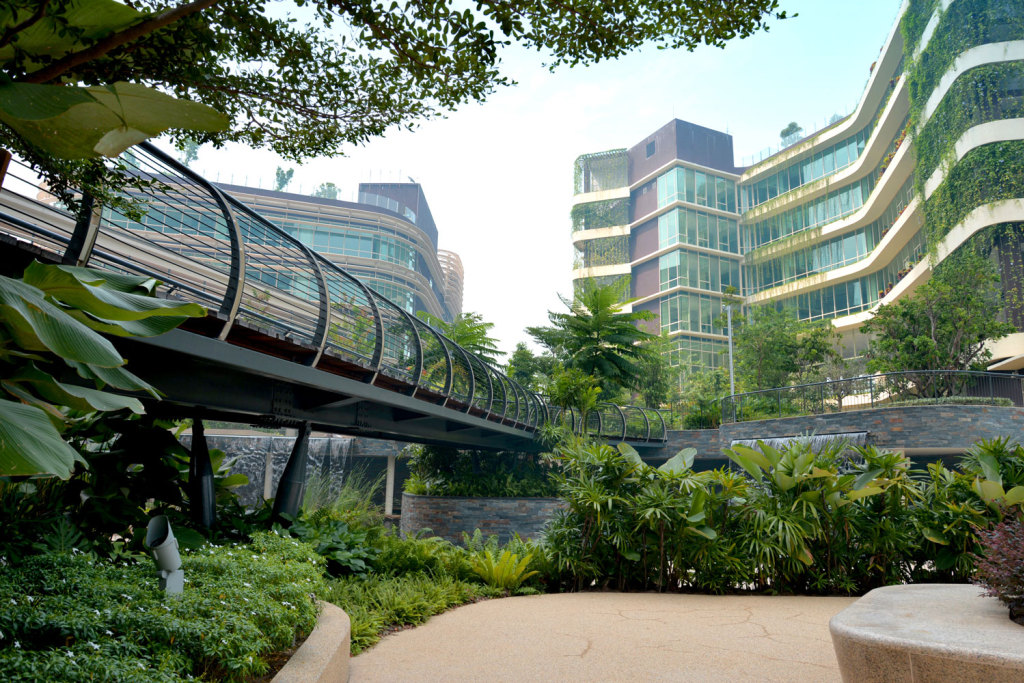 多层绿化空间的关键主题以天花板屋顶花园和垂直种植的形式延续到五个区域。种植调色板将许多土着物种用于马来西亚和东南亚,使花园扎根于生态和当地环境。传统上与愈合相关的植物物种已被纳入整个方案中。
The key theme of multi-layered green space continues into the five zones in the form of sky-rise rooftop gardens and vertical planting. The planting palette uses many indigenous species to Malaysia and South East Asia that allow the gardens to be rooted in the ecological and local context. Plant species traditionally related to healing have been incorporated throughout the scheme.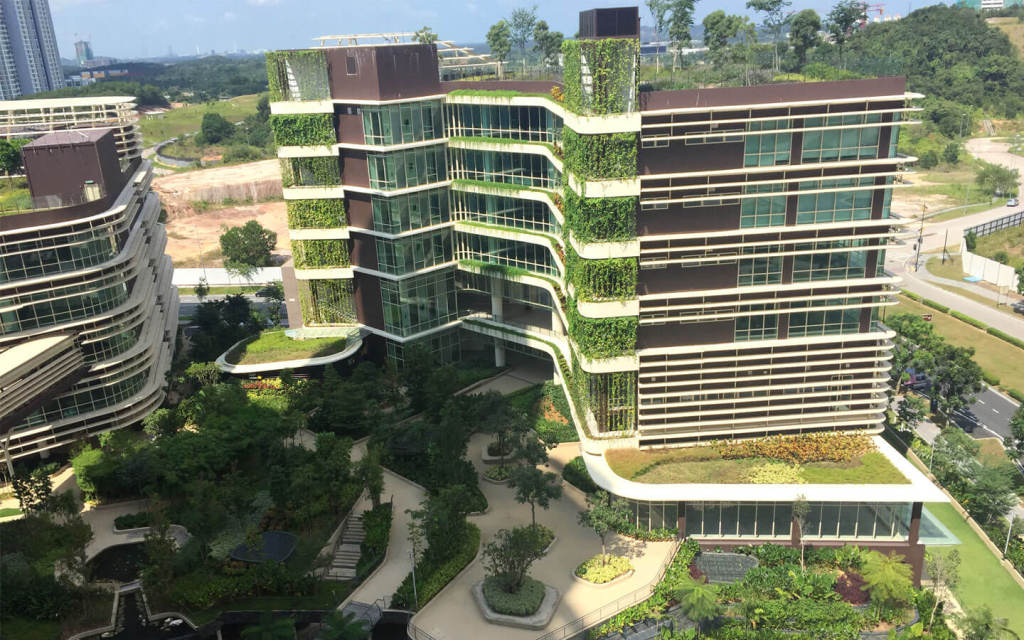 景观概念的总体目标是将自然融入建筑环境,强调所有生命形式的相互联系,并使人们体验自然的治愈力。
The overall aim of the landscape concept is to interweave nature into the built environment, emphasise the interconnections of all life forms and enable people to experience the healing power of nature.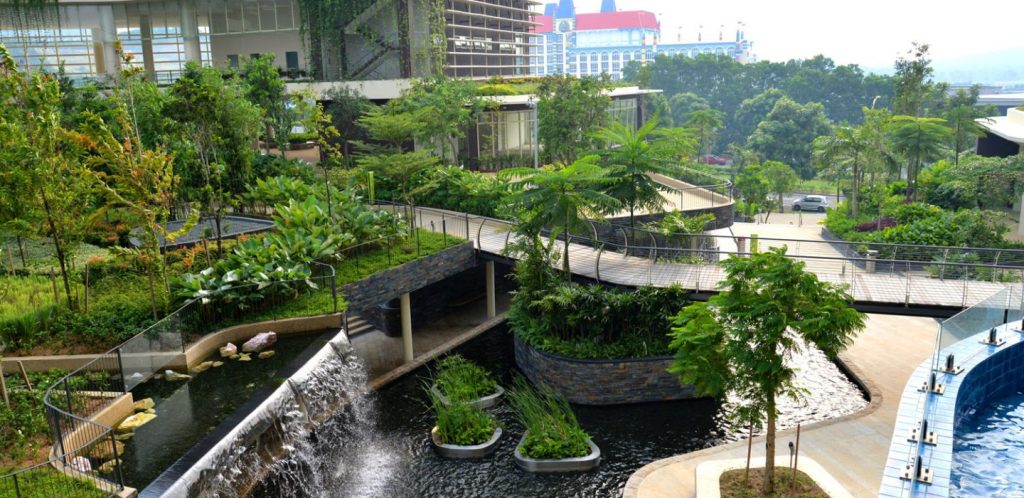 该项目在由马来西亚和新加坡合作举办的开放式设计比赛中获胜,该比赛由国库局和淡马锡控股组成。 这个健康发展是一个700,000平方英尺的混合使用开发项目,包括一个4.6英亩的场地上规划的服务式公寓,Strata Residence,康体中心,健康零售和企业培训中心。 这个设计允许在发展的中心有一个2英亩的花园,高层建筑允许多孔项目和事件发生。 这个共同的庭院加入了所有4个组成部分,这些庭院通过绿化装饰,唤起冷静和宁静。 该项目最近于2016年完成。
The project was won in an open Design Competition held by a collaboration of Malaysia and Singapore, being Khazanah Nasional and Temasek Holdings. This Wellness Development is a 700,000 sqft mixed used development comprising a Serviced Apartment, Strata Residence, a Wellness Center, Wellness Retails and a Corporate Training Center planned on a 4.6 acres site. The design had allowed for a 2 Acre garden in the heart of the development with raised buildings that allows for porous programmes and events to take place. All 4 components are joined by this common courtyard which is embellished by greeneries that evoke calmness and tranquility. The project had recently been completed in 2016.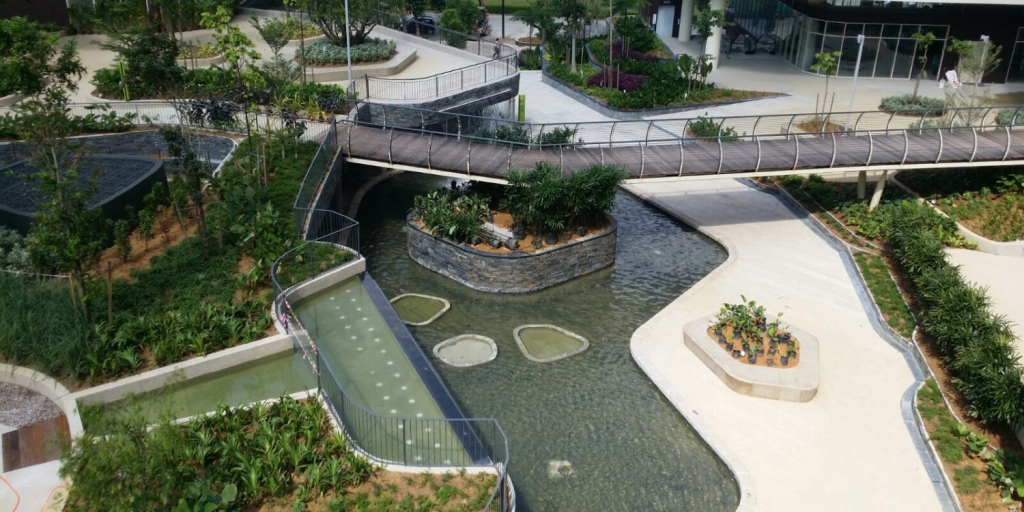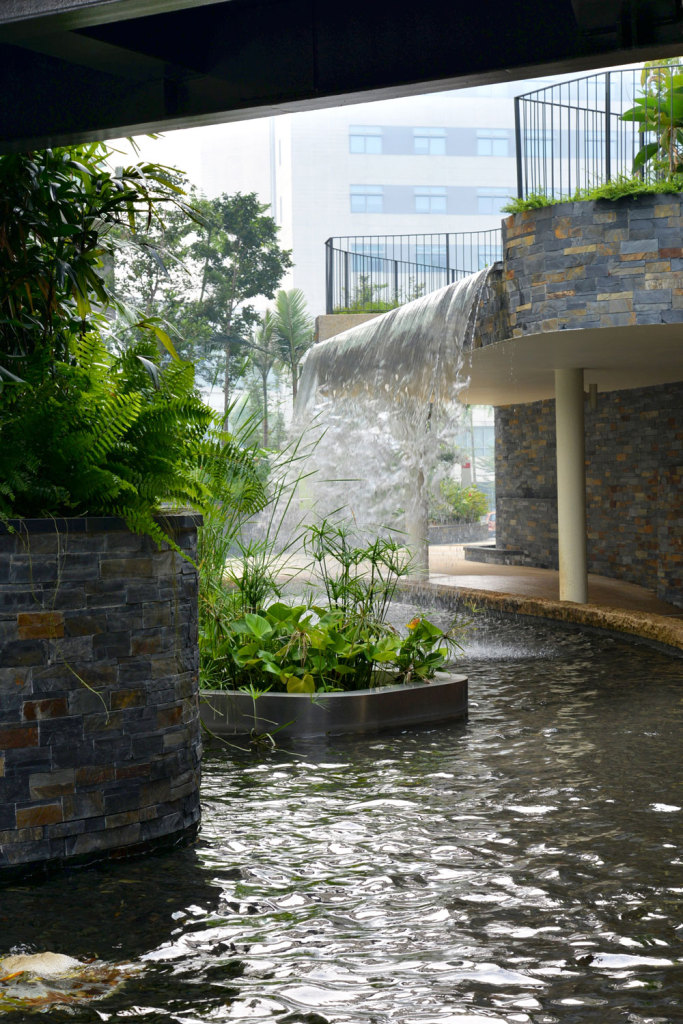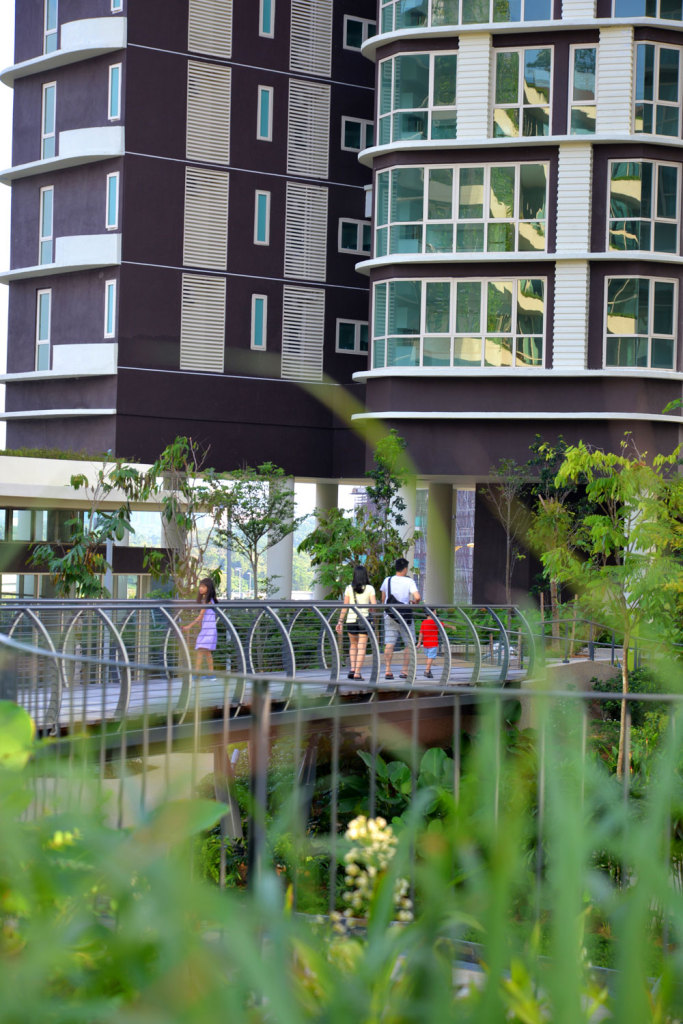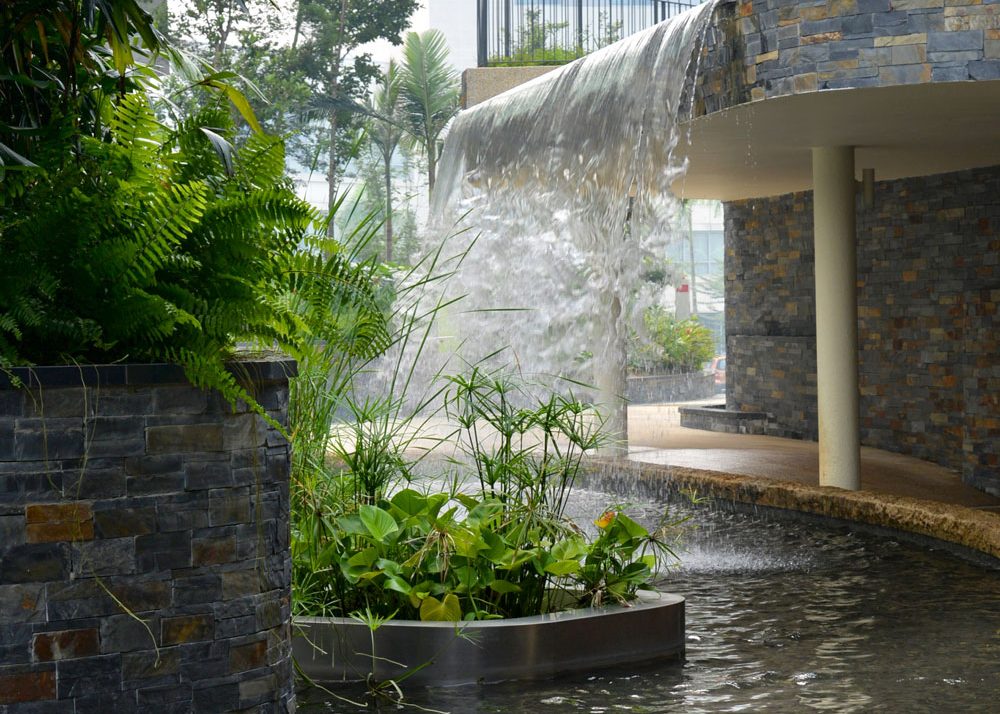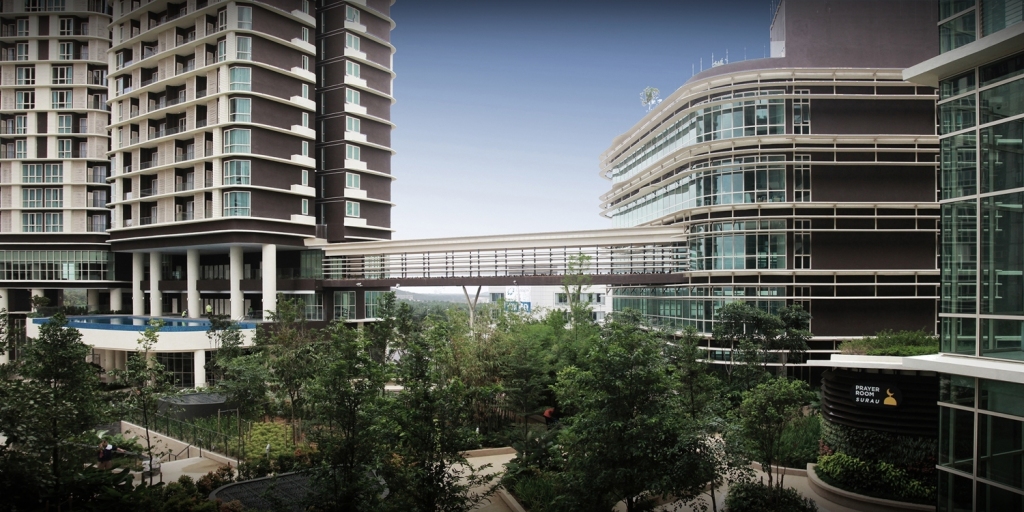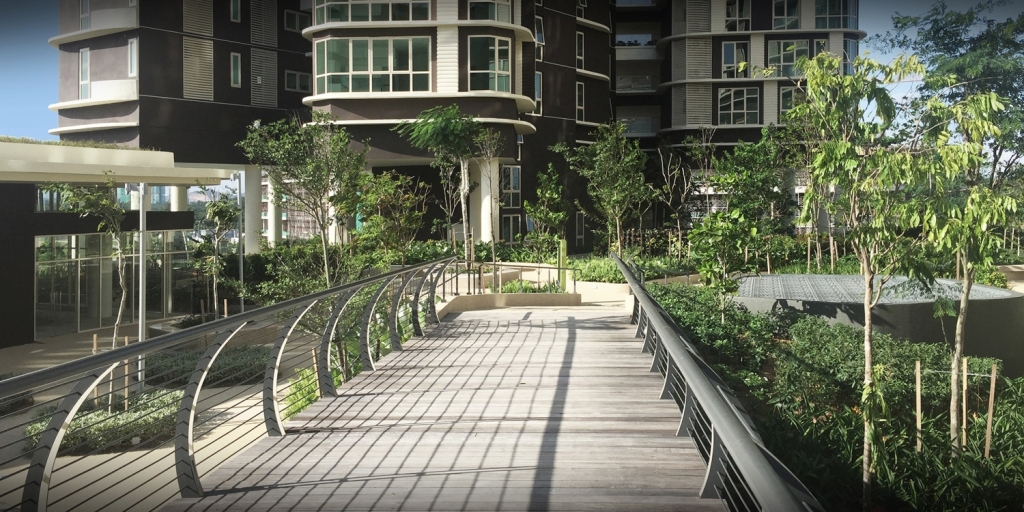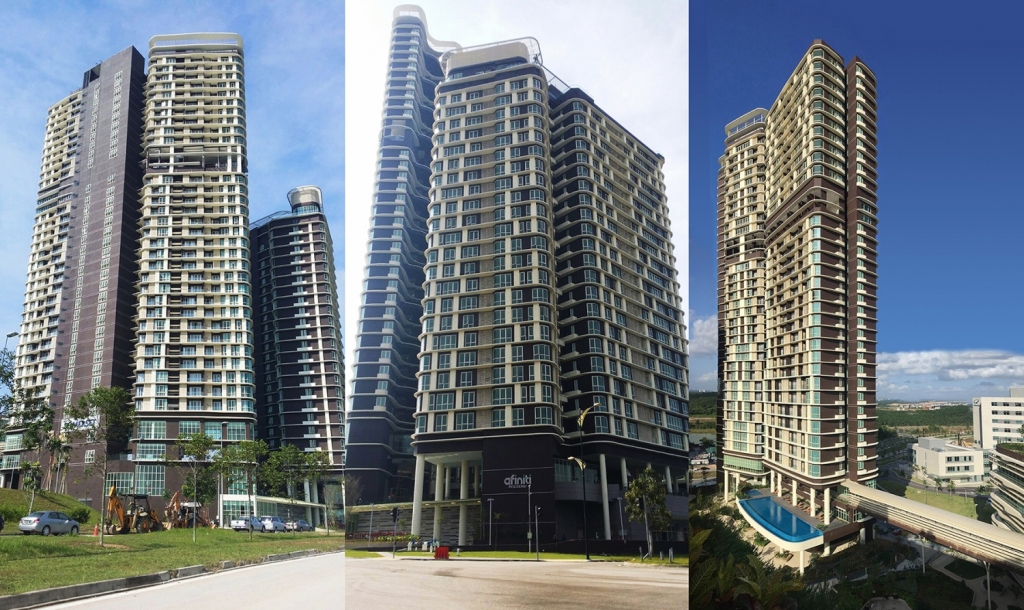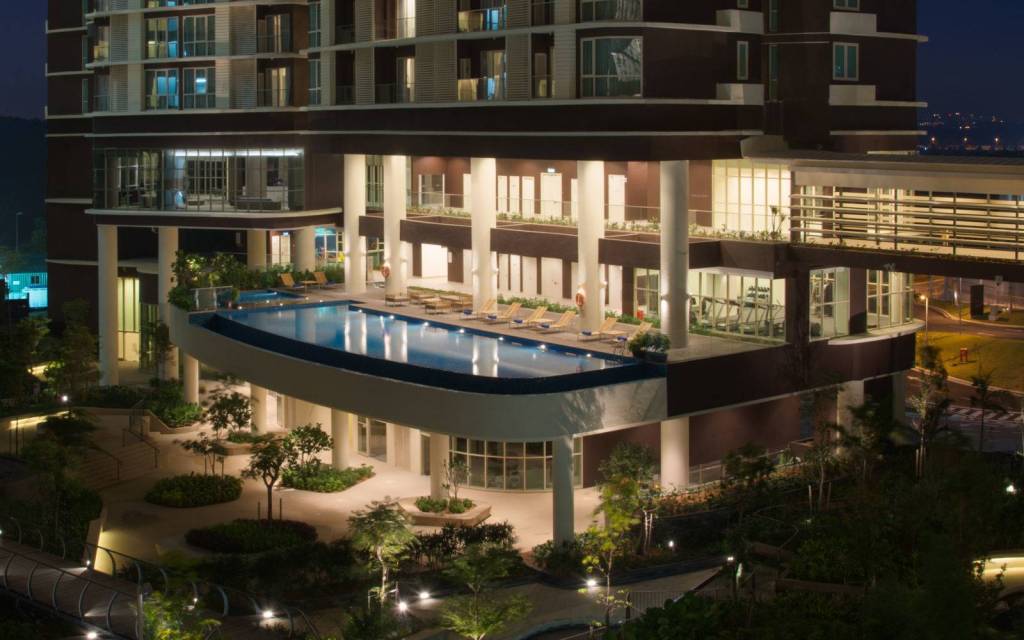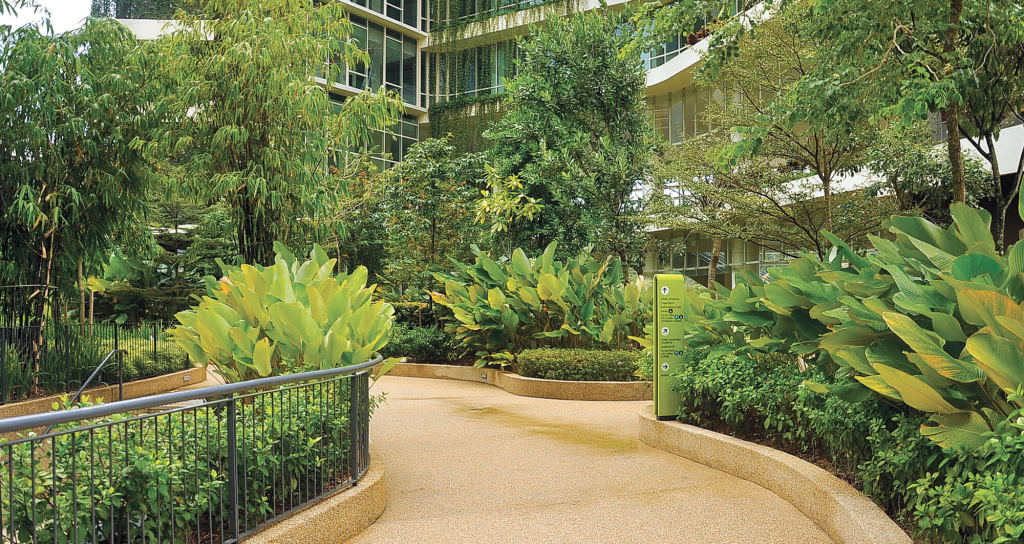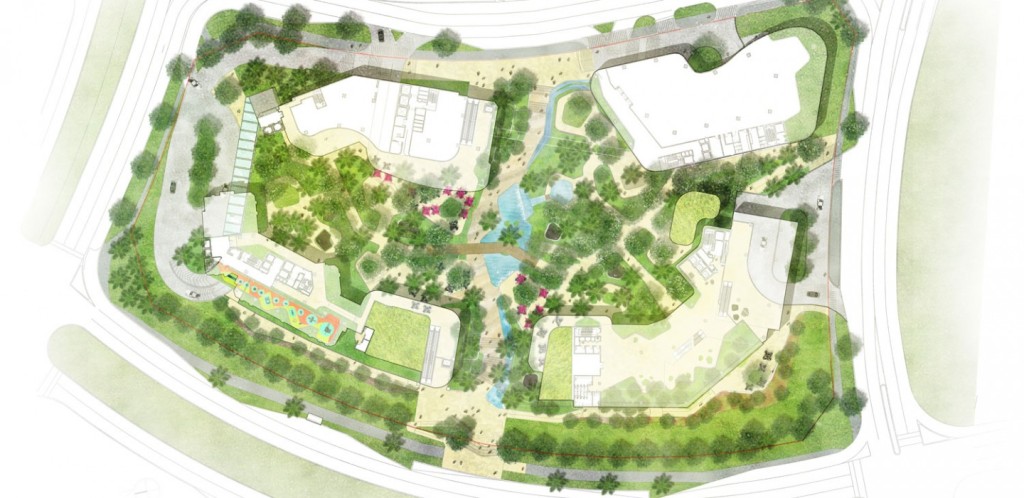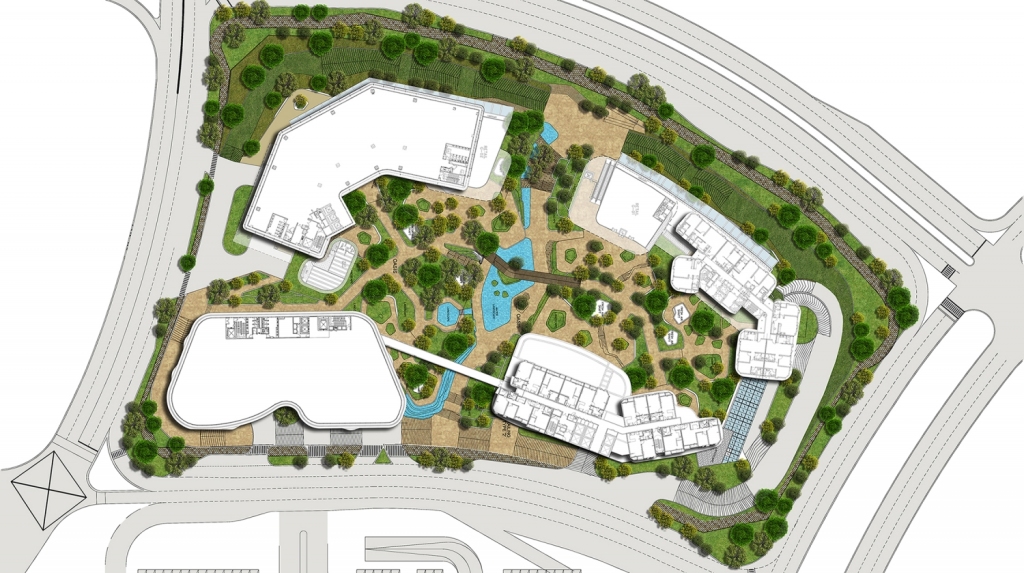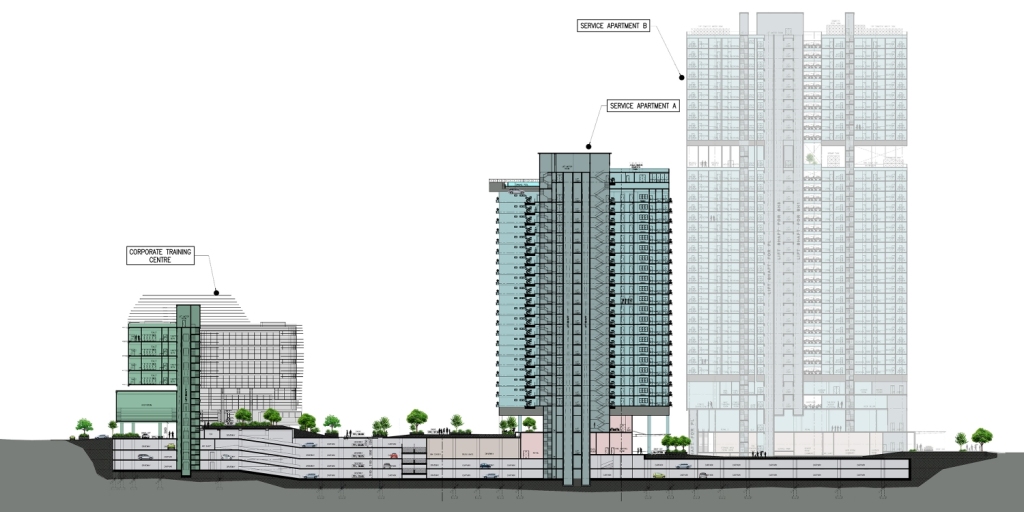 项目名称:马来西亚高端综合公寓住宅
项目类型:公寓住宅
位置:马来西亚
完成年份:2016
面积: 19000平方米
建筑设计:AQIDEA ARCHITECTS SDN BHD
景观设计:Grant Associates
Project name: Afiniti Medini
Project type: Apartment
Location: Malaysia
Completed: 2016
Area: 19000㎡
Architects:AQIDEA ARCHITECTS SDN BHD
Landscape: Grant Associates