本文由Elías Rizo Arquitectos授权mooool发表,欢迎转发,禁止以mooool编辑版本转载。
Thanks Elías Rizo Arquitectos for authorizing the publication of the project on mooool, Text description provided by Elías Rizo Arquitectos.
Elías Rizo Arquitectos:AP House是一座为年轻家庭而设计、通过与客户之间的特殊合作与建筑项目建立了持续对话的私人住宅。
Elías Rizo Arquitectos:AP House, designed within a private subdivision for a young family, was born from a particular collaboration with the client in which a constant dialogue was established with the architectural program.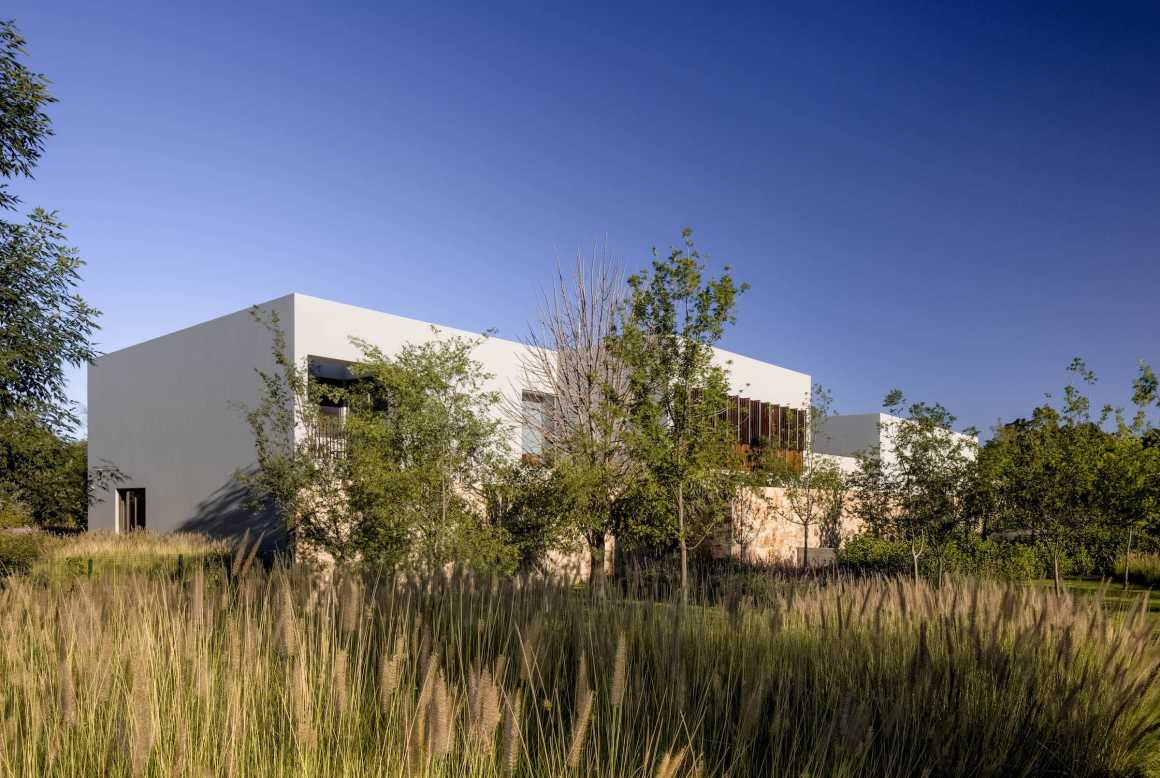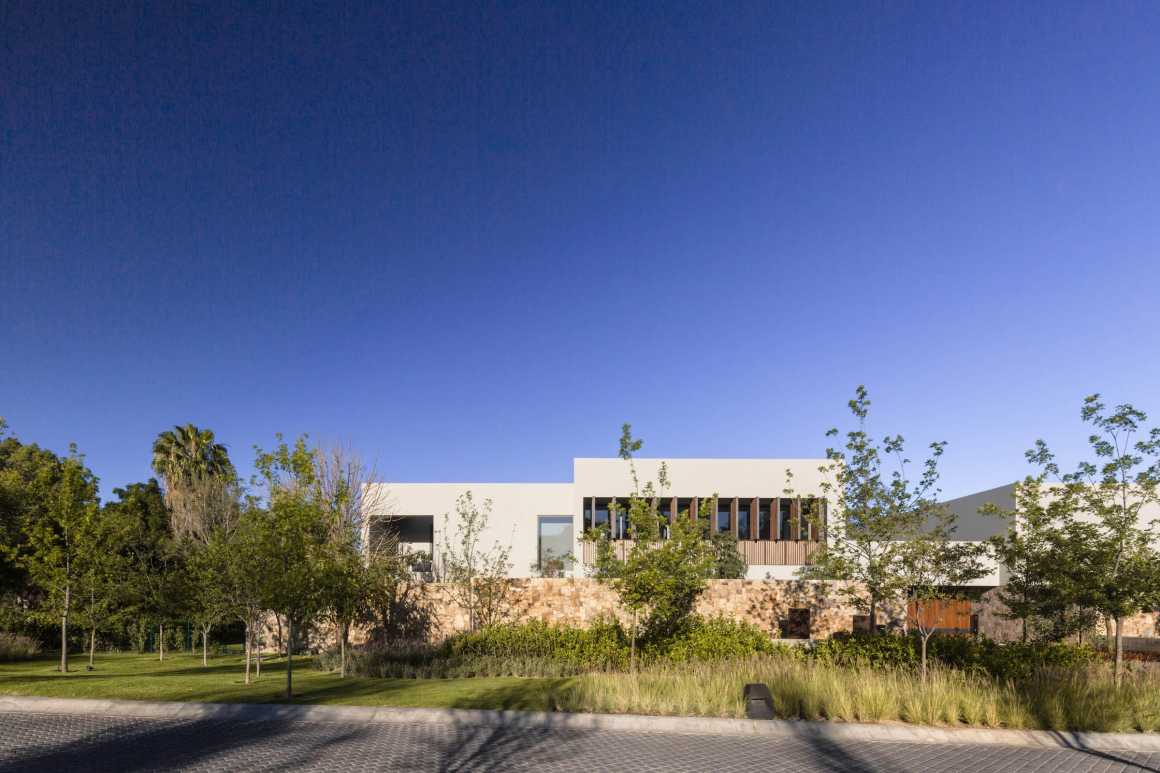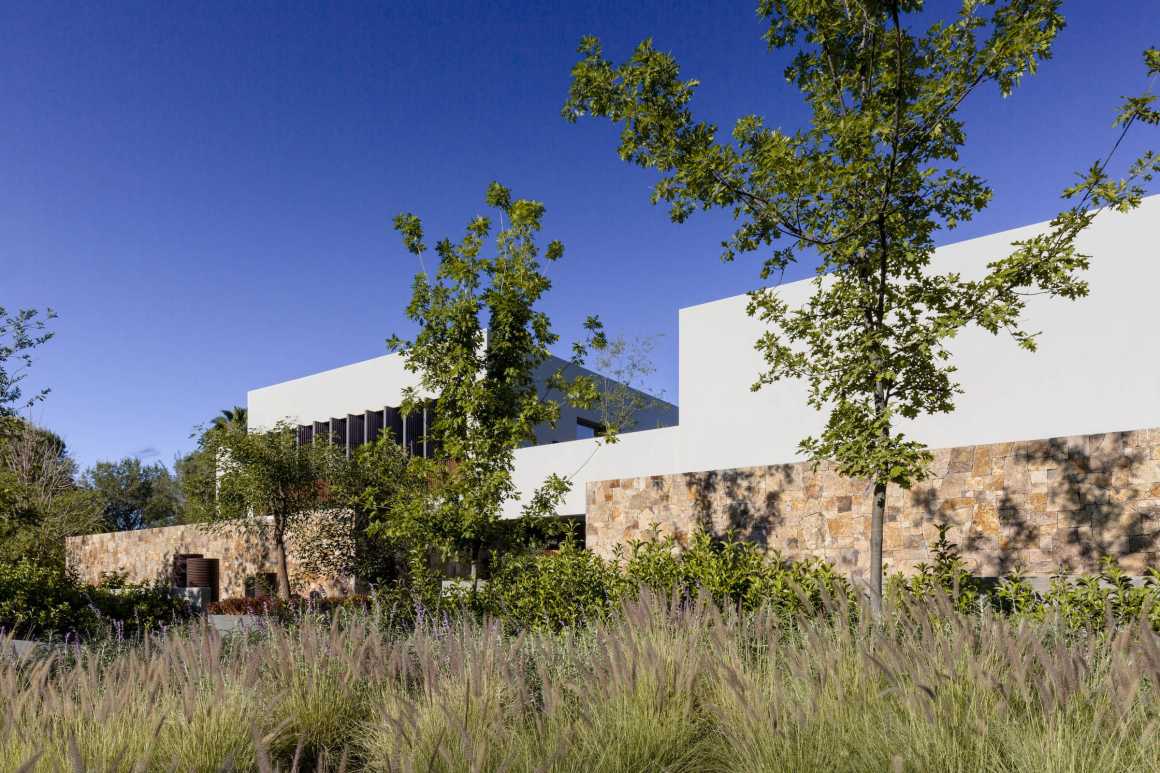 整座住宅的设计始于入口大厅。入口处绿树成荫的线性池塘,不仅将人们的视线引向了花园,还起到了公共区域和私人区域之间的分隔作用,为每个区域分配了一个石头基座的横向空间。
The concept is developed from an entrance hall where there is a tree-lined linear pond that directs the view to the garden, and divides the public area from the private one, allocating a lateral volume with a stone base of the region to each one of the areas.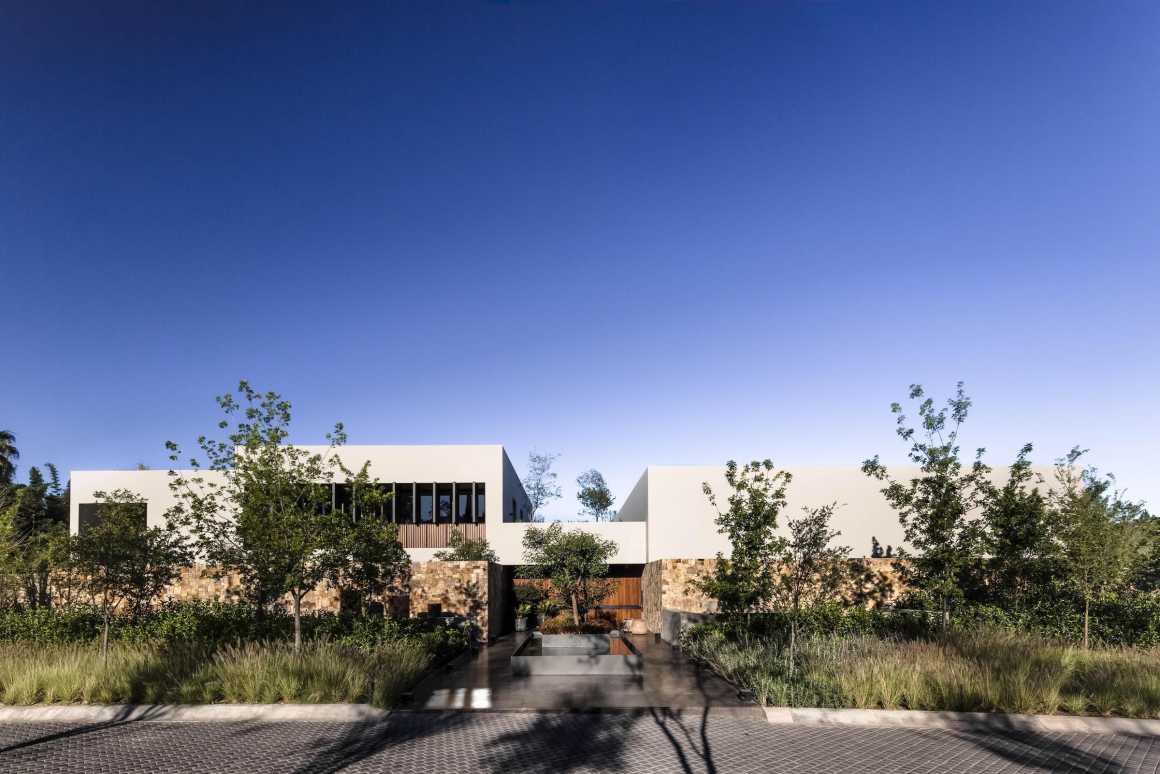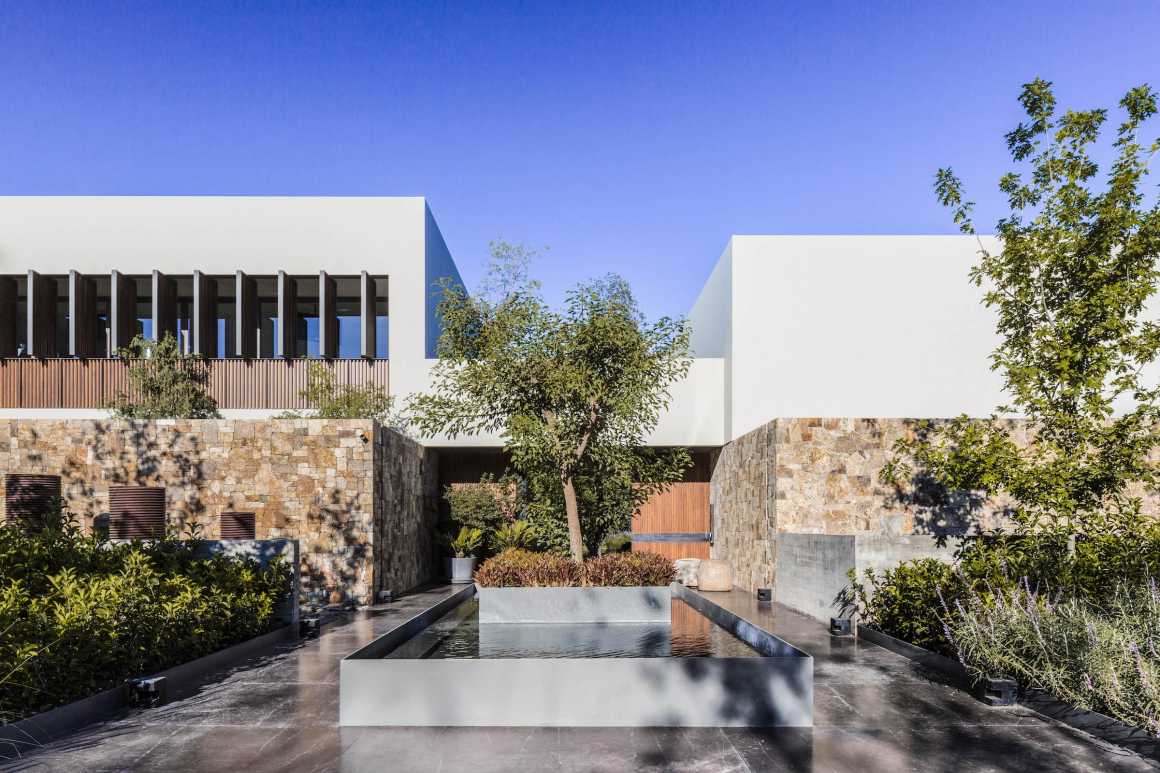 住宅左侧是私人区域——两层通高并设有大书柜和灯具的客厅连接着住宅的各个空间。
The left wing of the property holds the private area of the residence – the rooms are connected by a double height living room that unfolds a large bookcase and light inputs.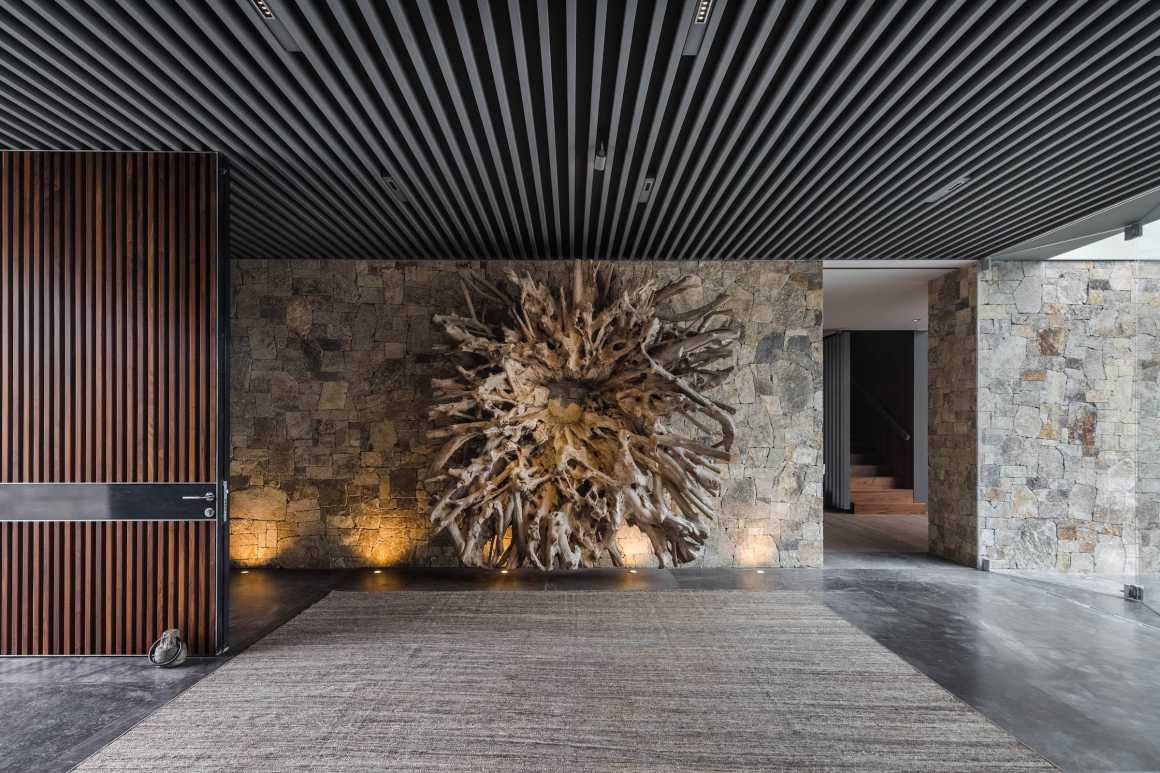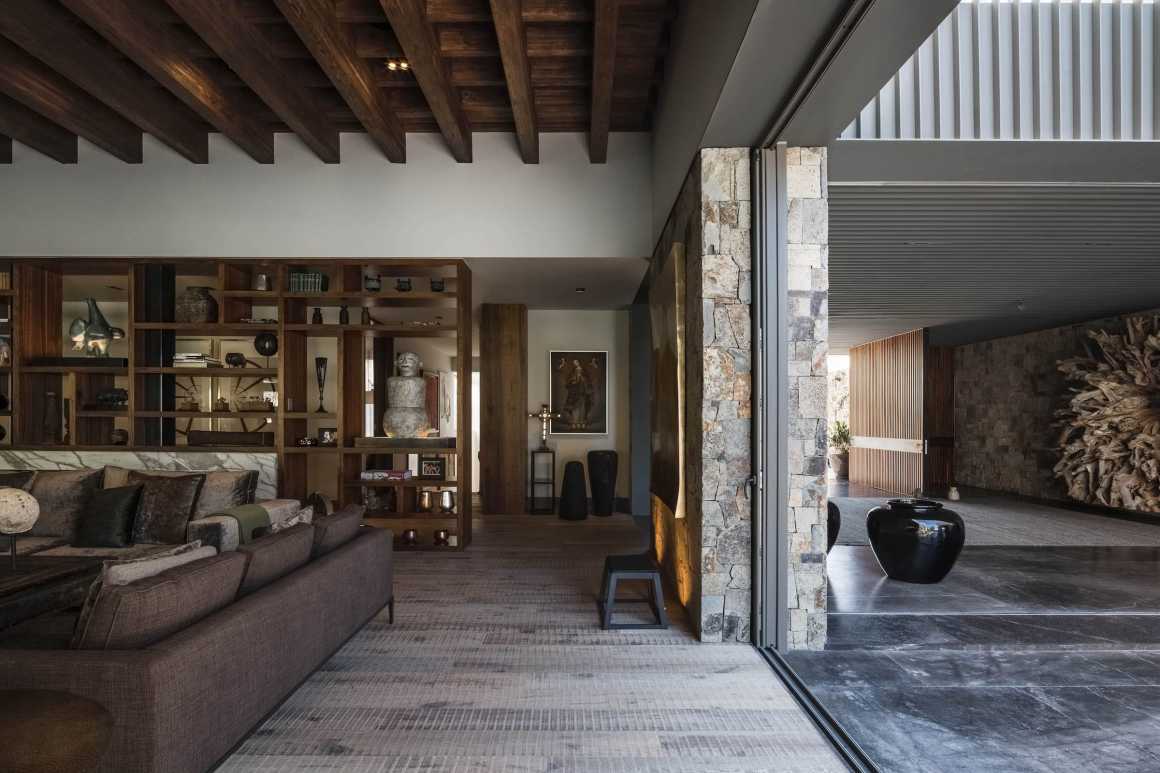 住宅右侧是社交区,包括家庭活动室、带独立入口的厨房、客厅、餐厅、露台和游泳池,以及一个通向含停车位、私人办公室和服务区的大型地下室的辅助楼梯。
In the right wing of the house is contained the social area of the residence, including a second family room, kitchen with an independent entrance, living room, dining room, terrace and pool area. We find a second staircase that leads to a large basement that contains the parking space, private office and service area.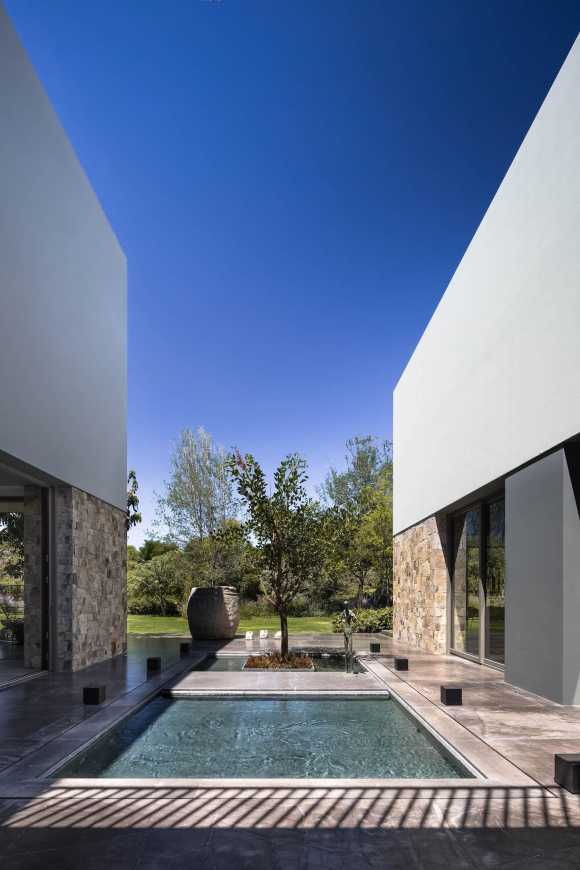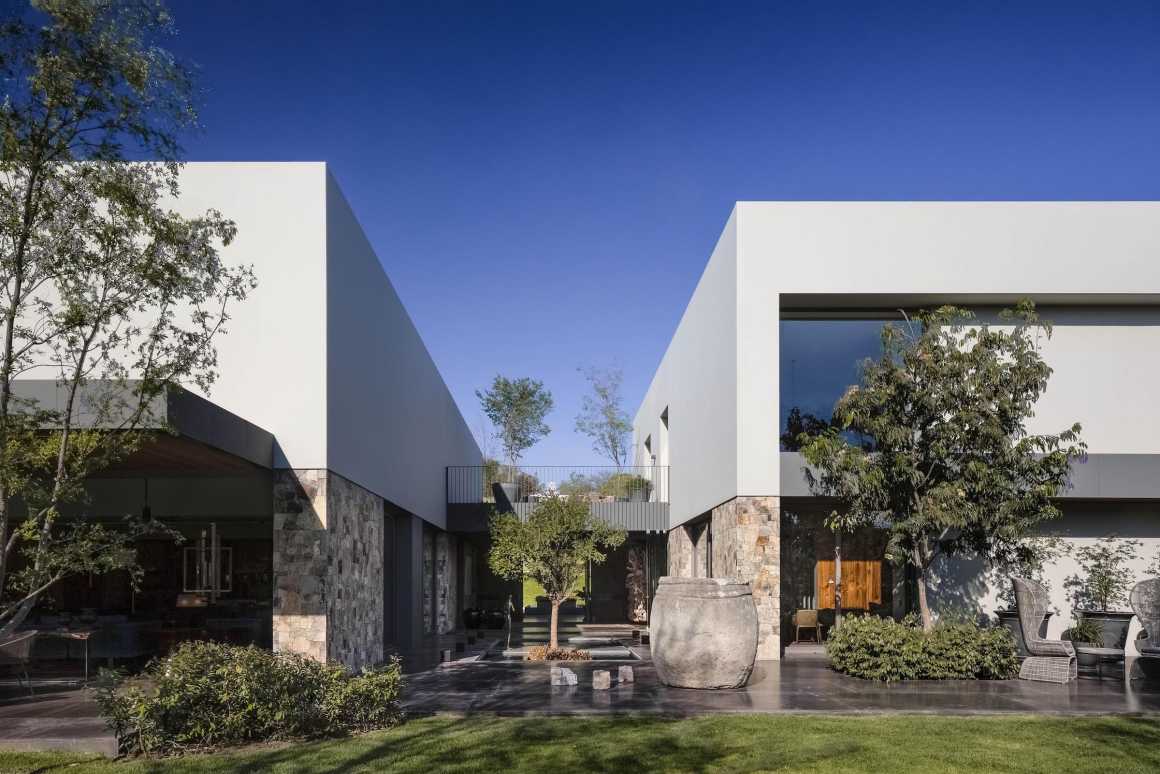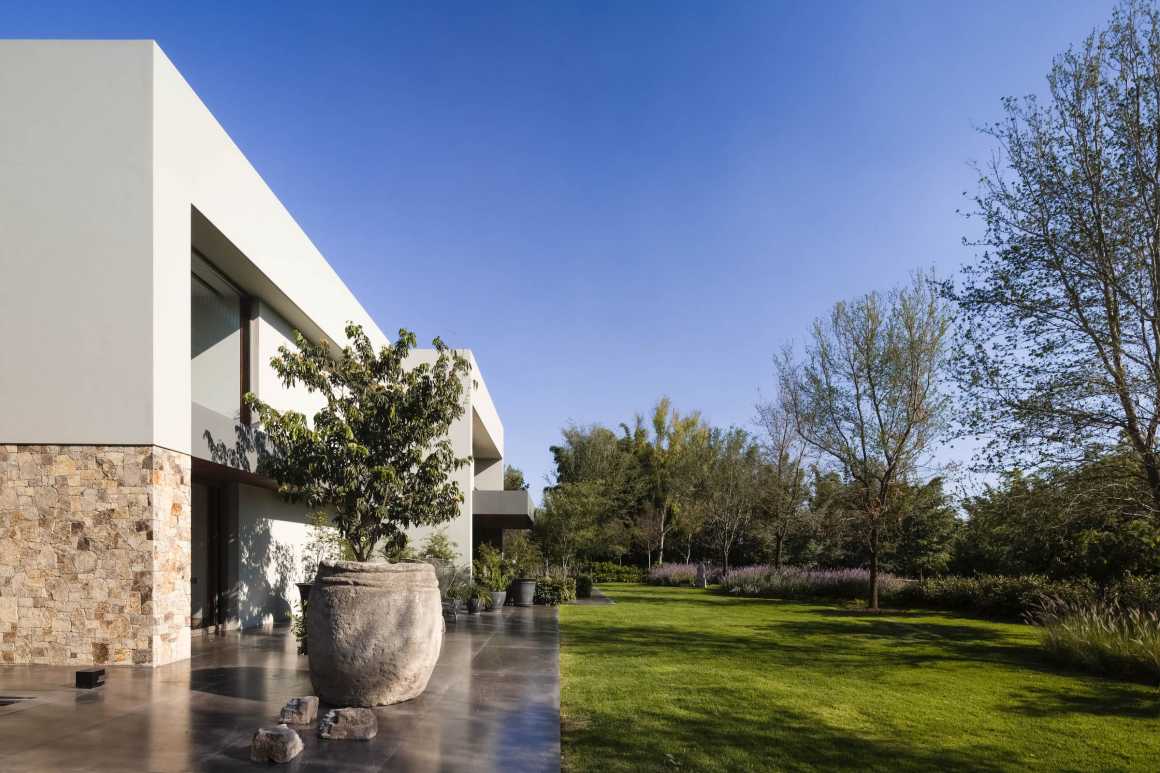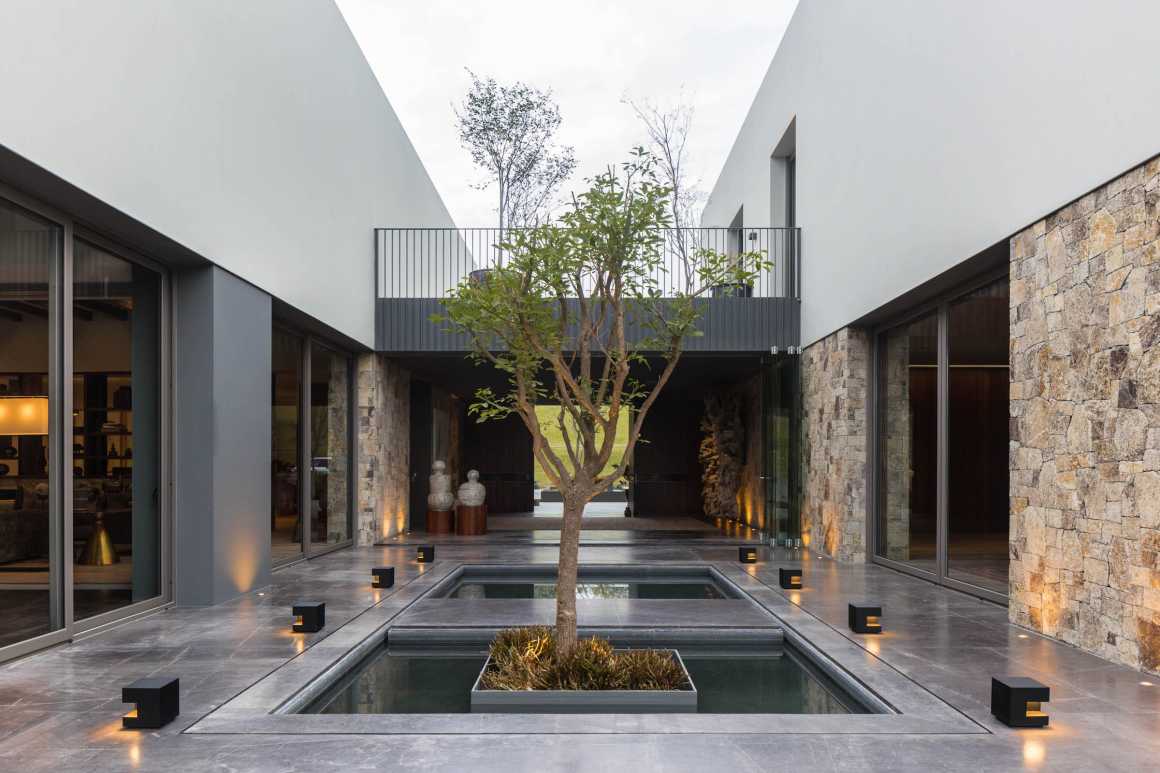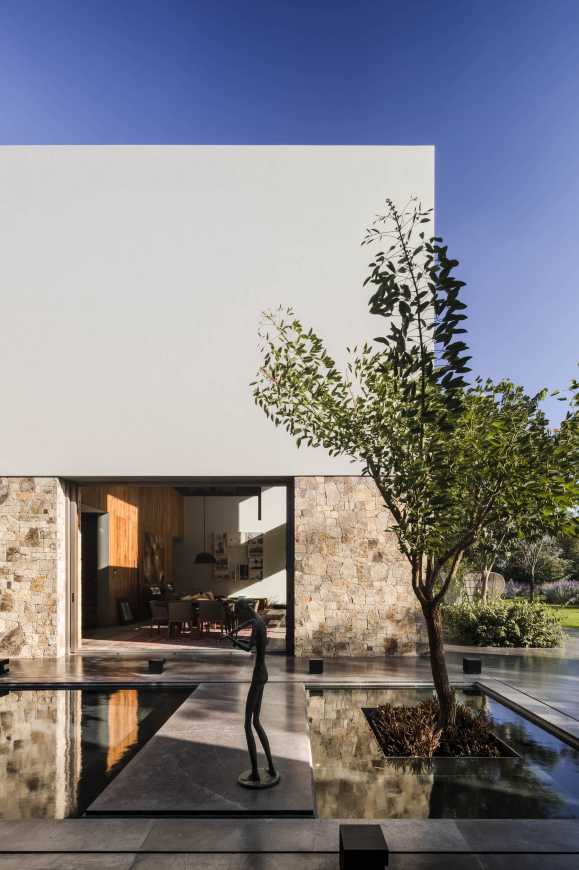 穿过花园,来到住宅后面的崎岖处,你会发现一些互补功能空间,比如桨球场、带厨房的活动露台和独立浴室等。
Crossing the garden, on the back and more rugged of the property, we find complementary functions such as a paddle court and an event terrace with kitchen and independent bathrooms.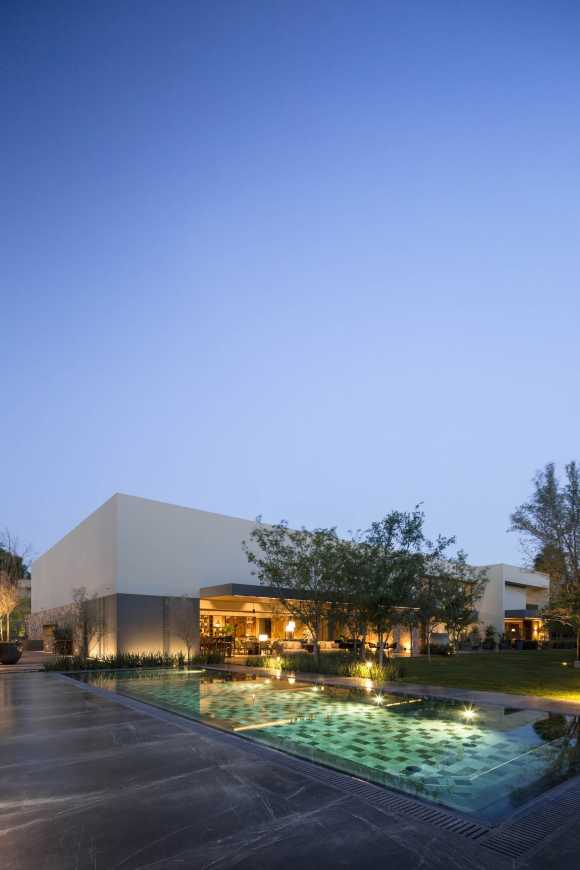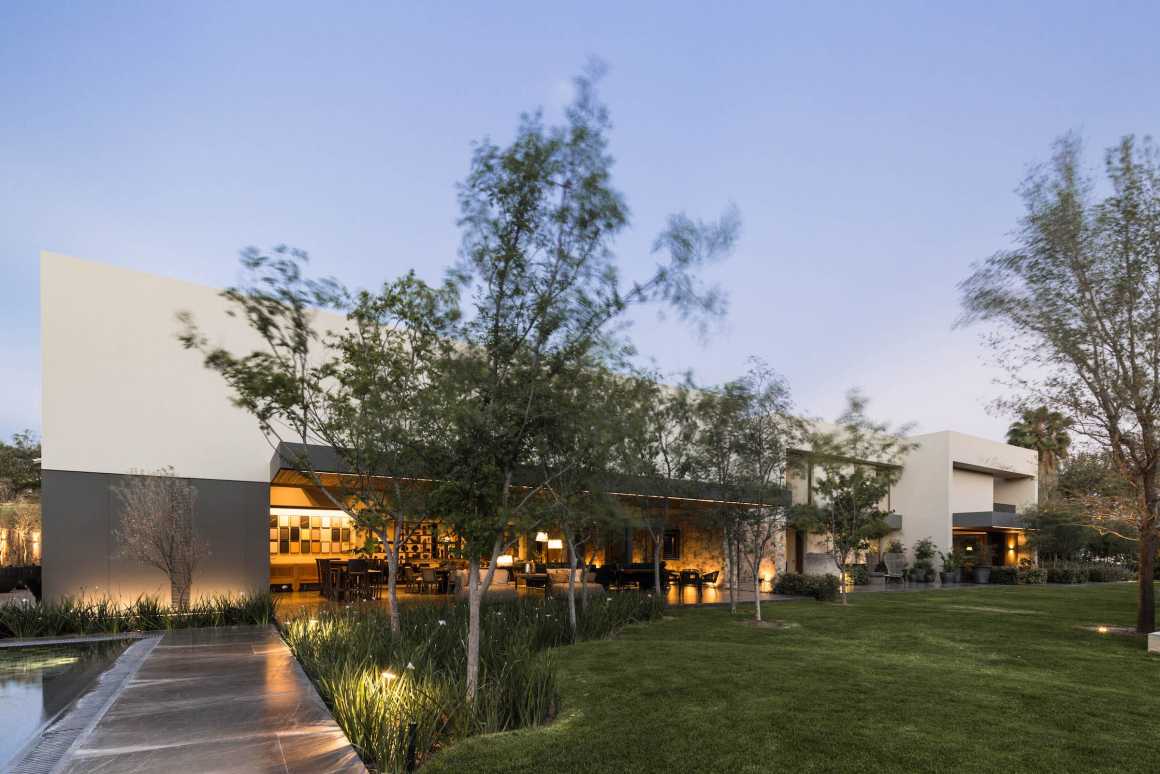 该住宅主要使用了石头、锚固式钢材、木材和混凝土等材料。
Stone, anchored steel, wood, and concrete make up the plastic language of the house.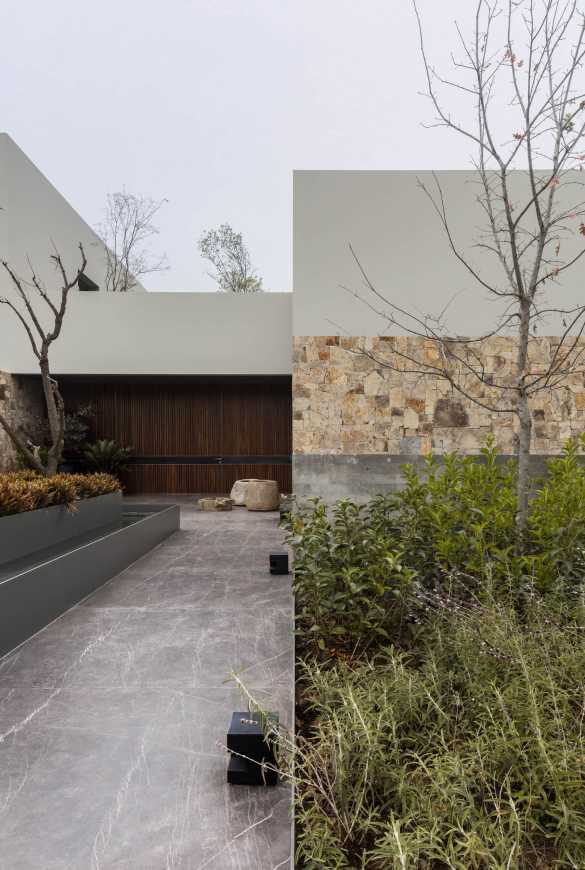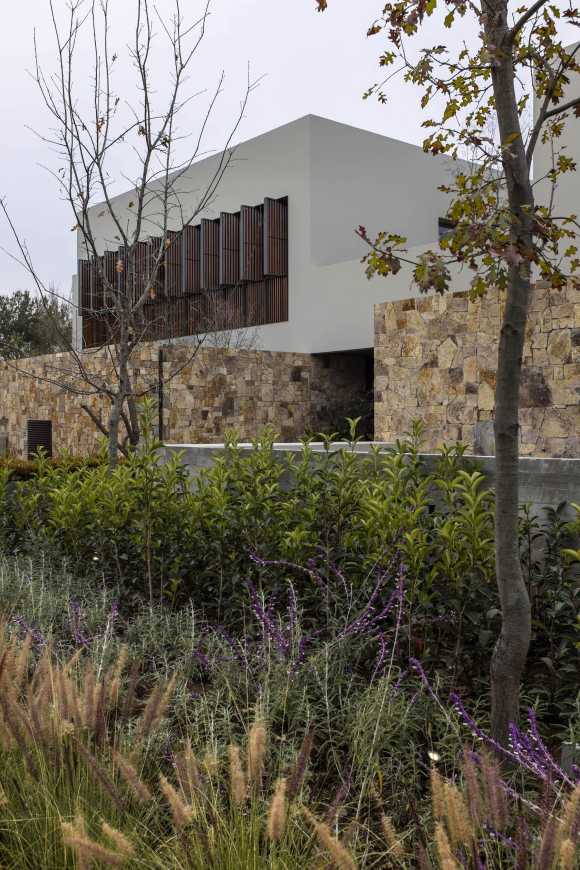 ▼地下室平面图 Basement Plan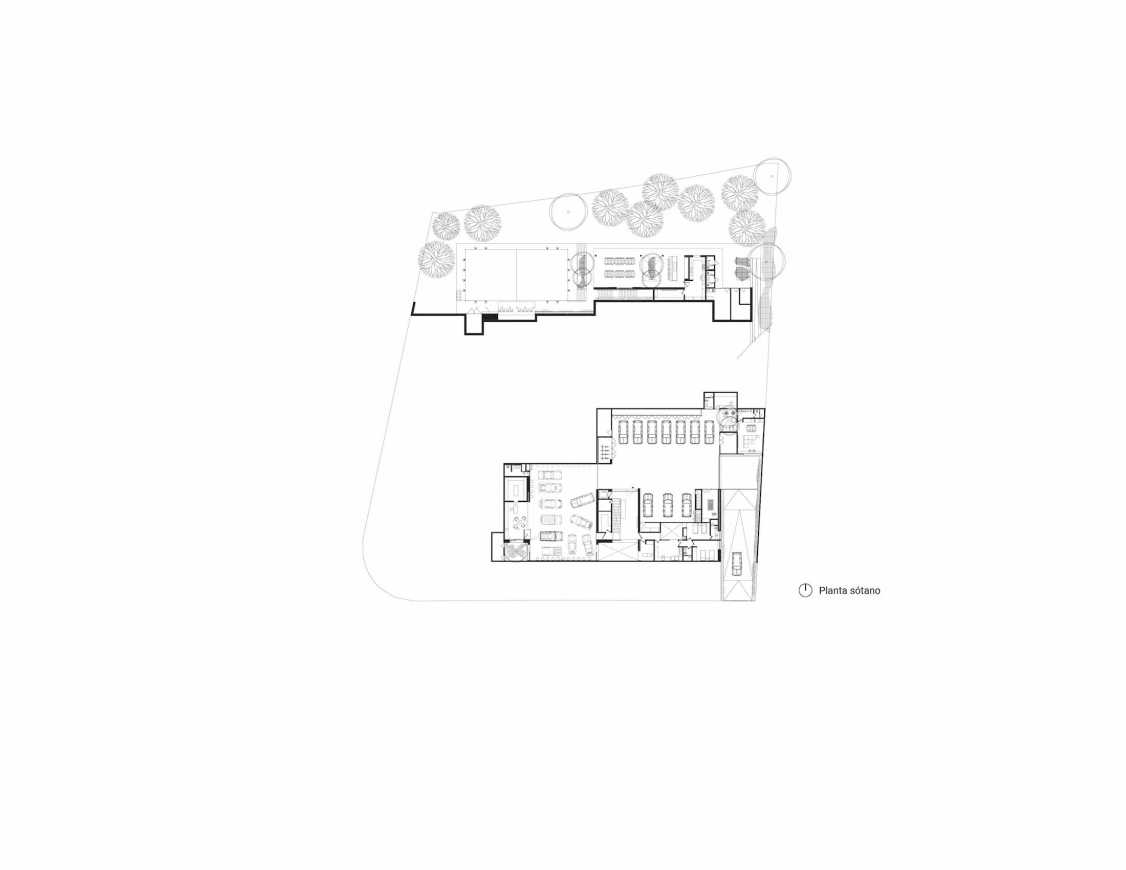 ▼首层平面图 Lower Floor Plan
▼二层平面图 Upper Floor Plan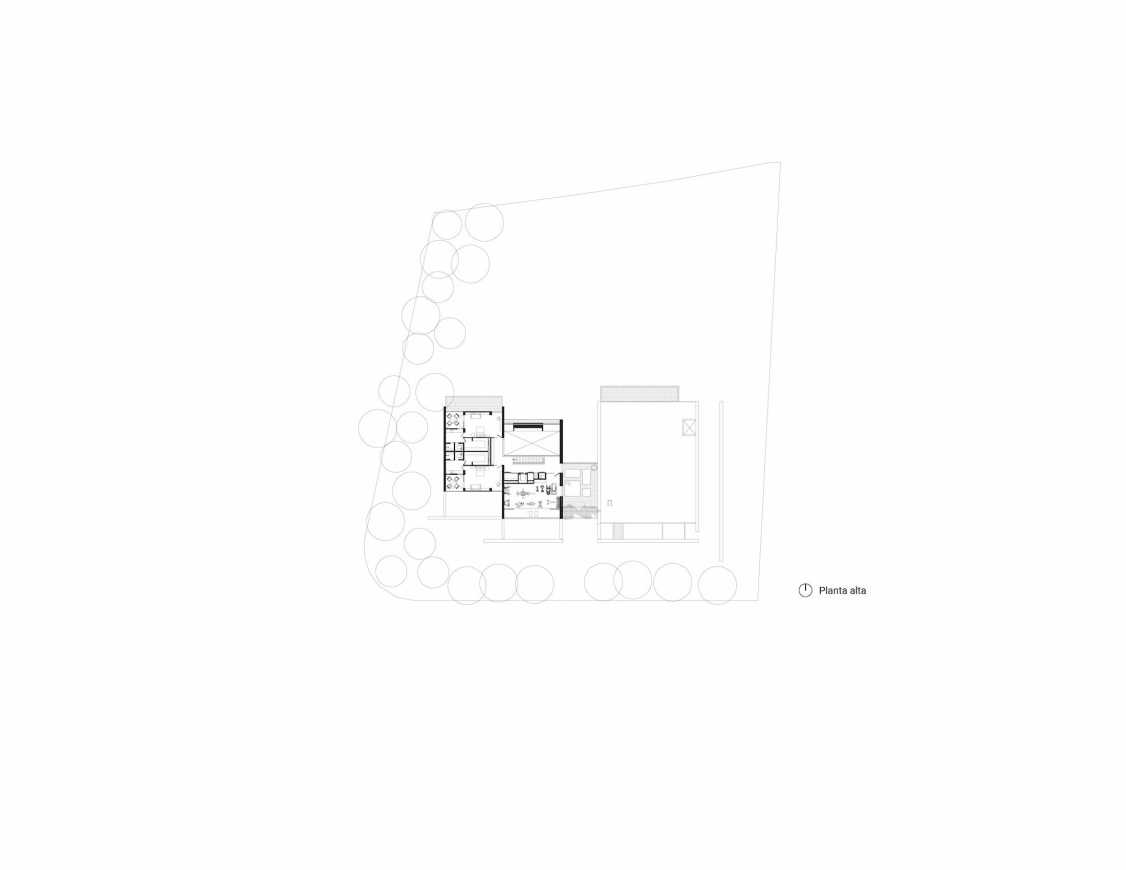 项目名称:AP House
地点:墨西哥 哈利斯科 扎波潘
完成年份:2018年
设计公司:ELÍAS RIZO ARQUITECTOS
主创:Elías Rizo Suárez, Alejandro Rizo Suárez
团队:Carlos Miramontes, Paola Hernandez, Daniela Valdez, Rodrigo Ortega, Diana Reséndiz, Lourdes Rodríguez, Hector Guardado, Ma. Fernanda Peña, Sofía Valenzuela
建设团队:Grupo Constructor y Promotor Industrial
室内设计: Colectivo Sur
摄影:Onnis Luque
Project: Casa AP
Location: Zapopan, Jalisco, México.
Year finished: 2018
Design: ELÍAS RIZO ARQUITECTOS
Associates: Elías Rizo Suárez, Alejandro Rizo Suárez
Collaborators: Carlos Miramontes, Paola Hernandez, Daniela Valdez, Rodrigo Ortega, Diana Reséndiz, Lourdes Rodríguez, Hector Guardado, Ma. Fernanda Peña, Sofía Valenzuela
Construction team: Grupo Constructor y Promotor Industrial
Interior Design: Colectivo Sur
Photography credits: Onnis Luque
更多 Read more about: Elías Rizo Arquitectos