本文由源点设计授权mooool发表,欢迎转发,禁止以mooool编辑版本转载。
Thanks LOCUS ASSOCIATES for authorizing the publication of the project on mooool, Text description provided by LOCUS ASSOCIATES.
源点设计:Asimont别墅区坐落在新加坡Barker山上,21栋奢华别墅隐蔽于山上郁郁葱葱的绿化之中,周边都是静谧祥和的低密度住宅区。
LOCUS ASSOCIATES: Designed as a holistic experience of the senses at home, Asimont Villas is an intimate collection of luxury houses perched on top of Barker Hill and nestled in a quiet and tranquil neighbourhood for urbanites in a lush respite.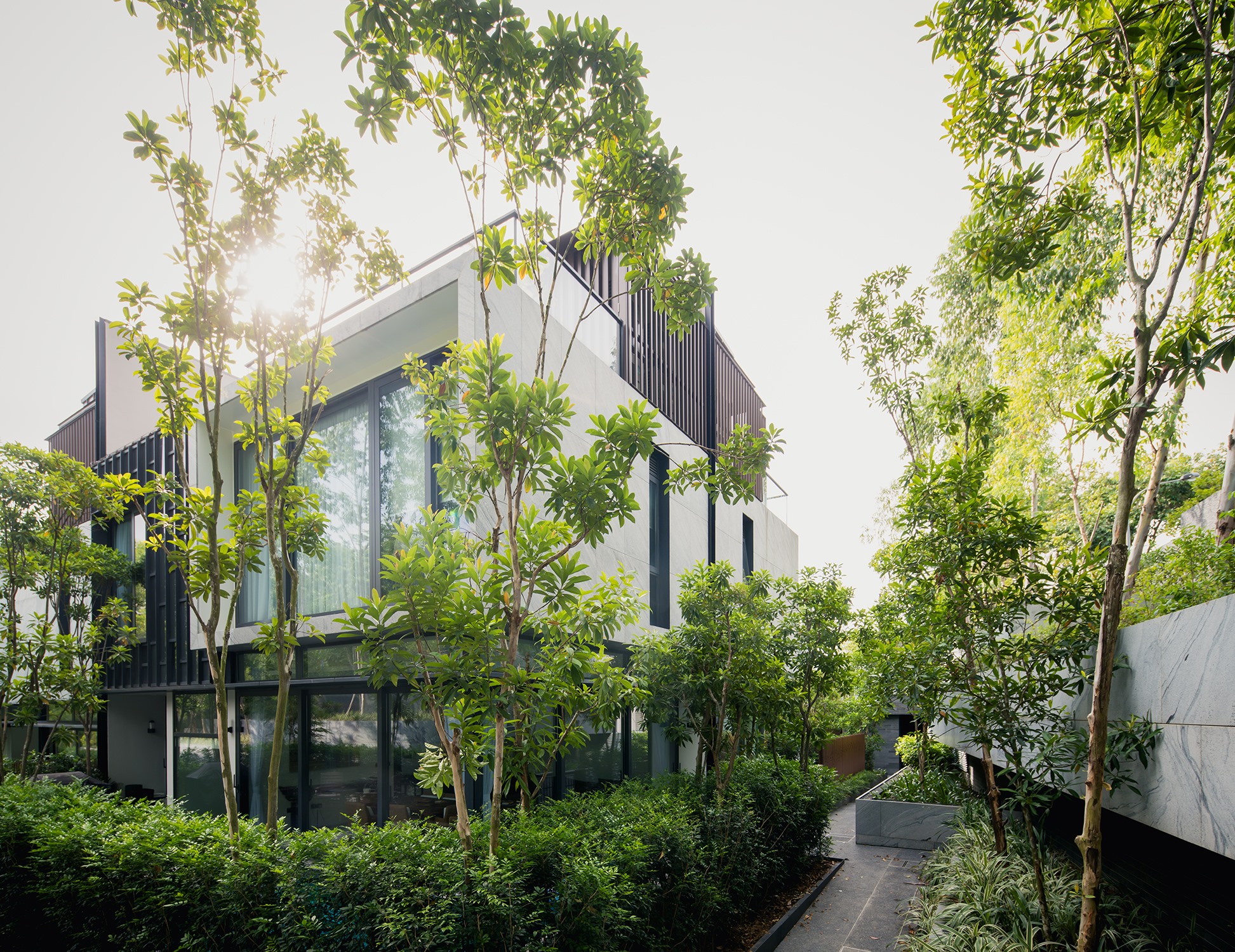 21栋别墅依着山势而建,每栋别墅的庭院都经过精心设计,占地虽小,但是都包含独立的庭院空间和泳池。层叠的植物配置,开着淡白色和银灰色的花,散发着阵阵清香,清风吹拂着风铃景墙。轻盈的桉树和胶木丛倒影在水景里,声音和香气交织,宁静而致远。
Firmly grounded within an undulating terrain, all 21 villas are meticulously designed and come with an inviting pool in a private courtyard environ. A billowing and layered fragrant softscape is carefully selected to bloom in silvers & whites amidst a soft satin bronze hue of wind walls. With an airy and light dappled cluster of Eucalyptus and Tristania trees reflecting on the waters; an aural, scented and calming atmosphere exudes.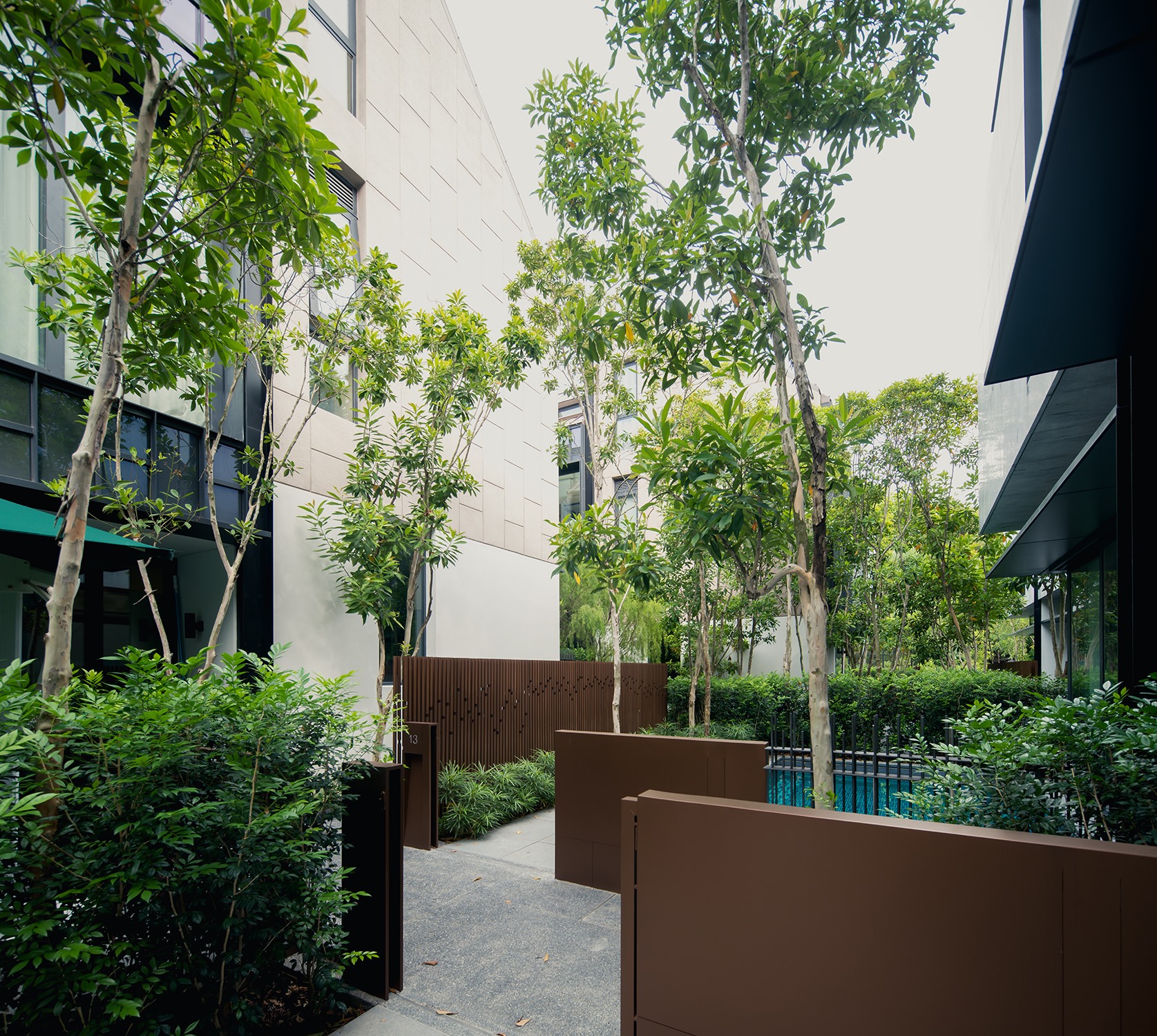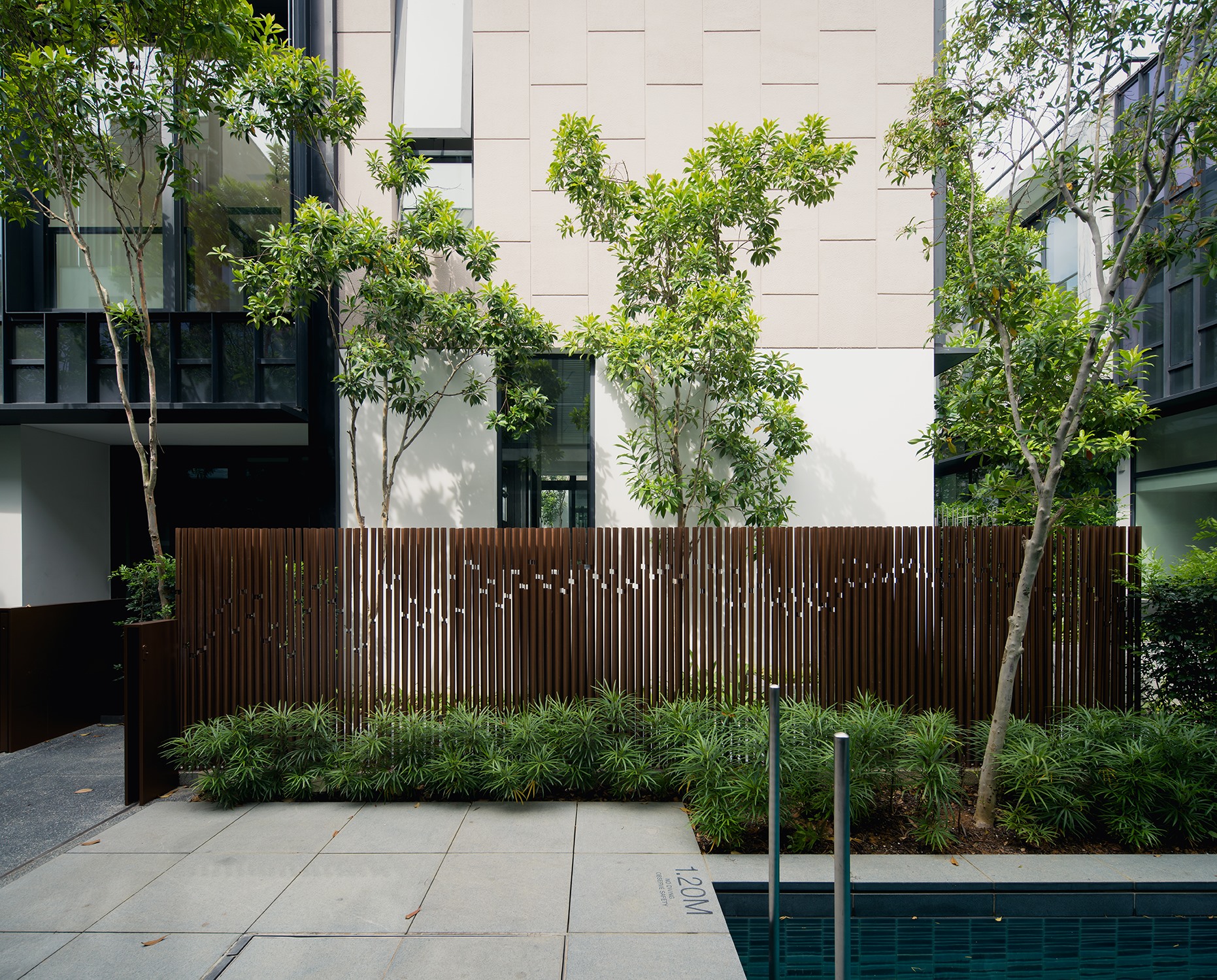 ▼晚间静谧的外部环境 Tranquil and serene environment at night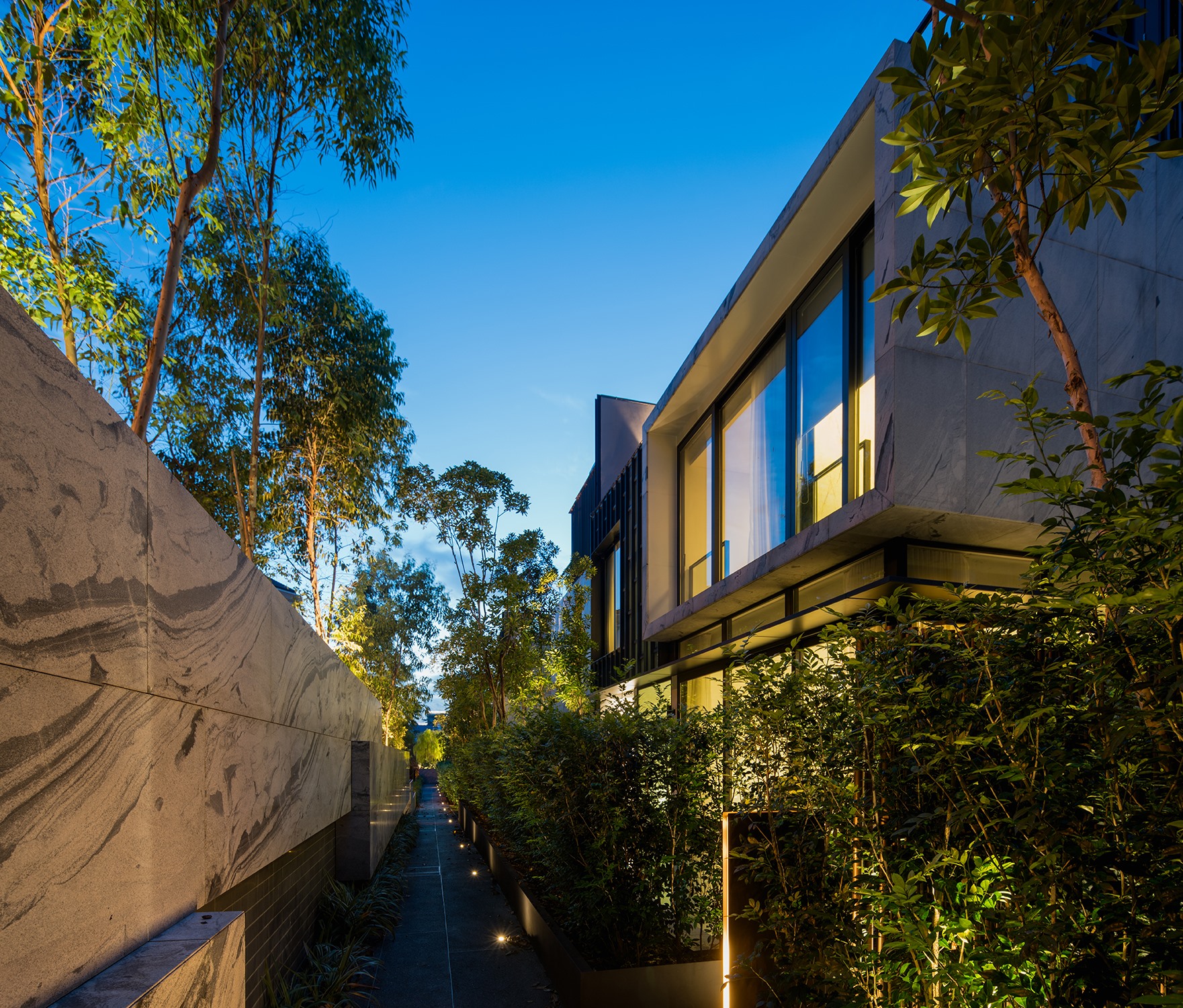 有赖于建筑设计和景观设计的无缝对接,Asimont别墅区创造一个和谐的户外环境,室内和室外的边界趋向模糊,相互借景,融为一体。
Asimont Villas embodies a seamless architecture and landscape design that creates a conducive and harmonious environment. Spatial boundaries and thresholds from its interiors to exteriors are blurred and borrowed continuously.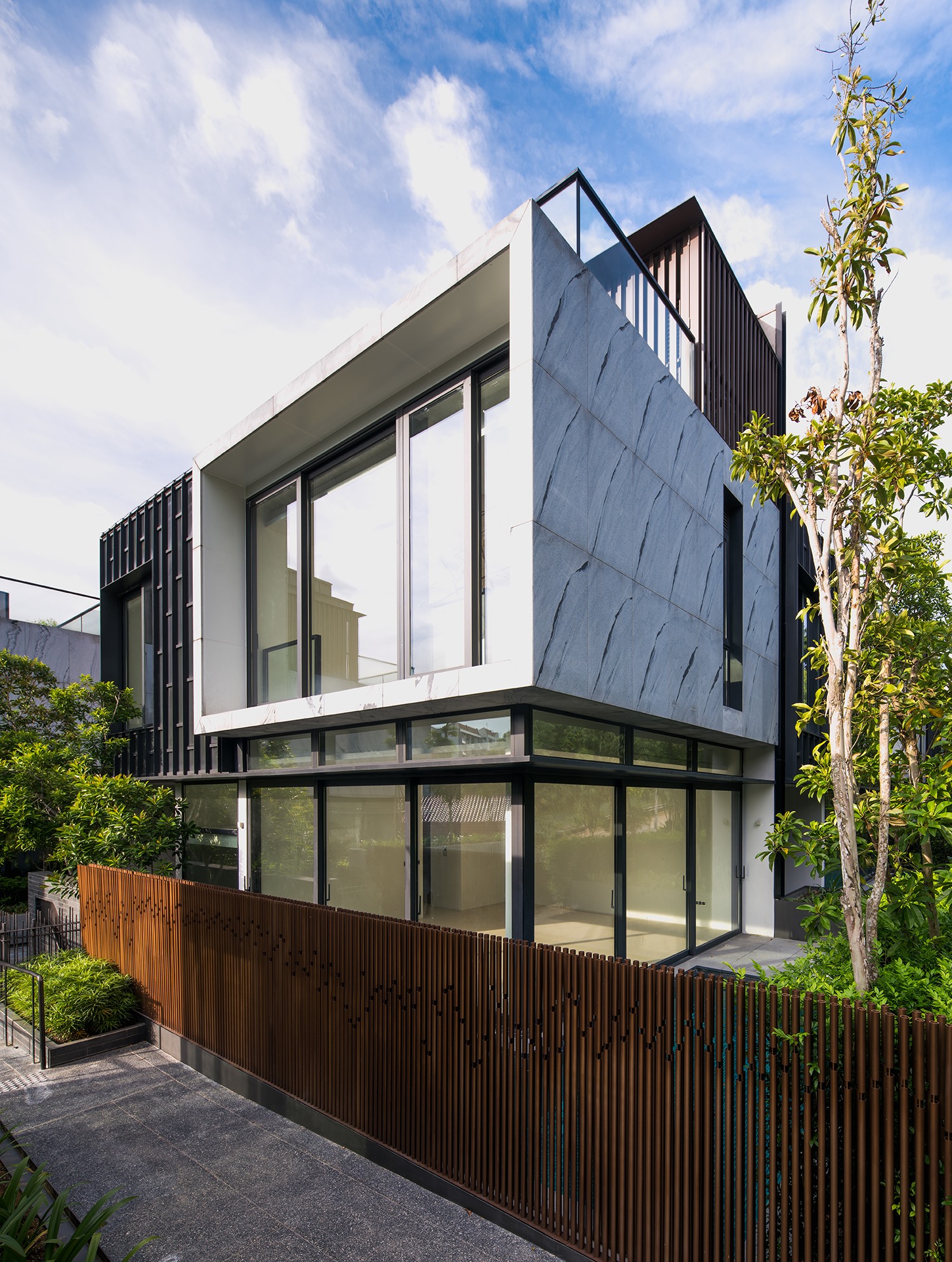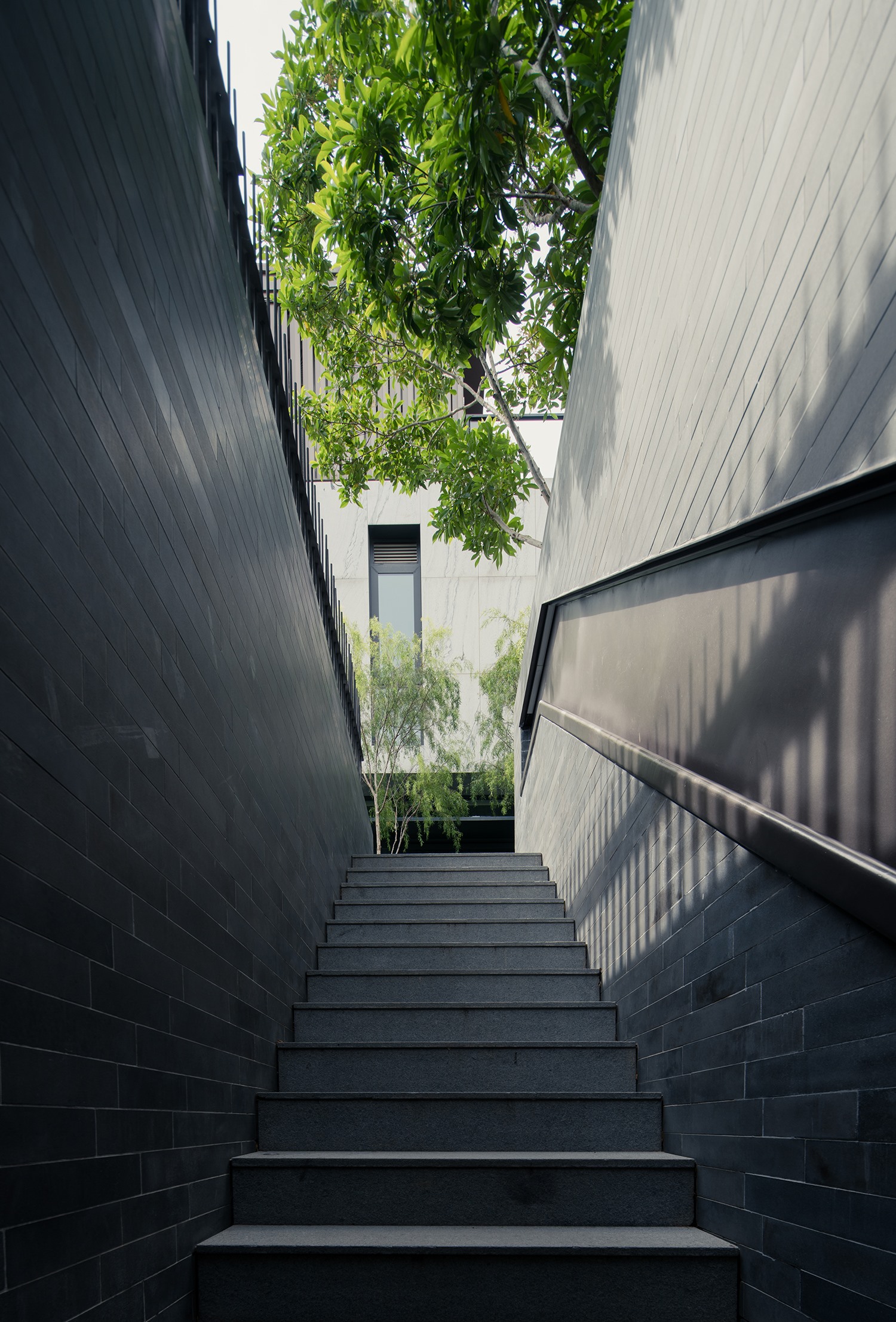 项目位置:新加坡
甲方:Asimont Developments
服务范围:概念 | 方案 | 扩初 | 施工图 | 现场服务
主持景观建筑师:李书伟
团队:黄晓锋,冯俊麒,万磊,王昉,姚家豪
合作方:Aedas Singapore Ortus Design
设计时间:2015-2016
Project Location: Singapore
Client: Asimont Developments
Scope: Concept | Schematic | Design Development | Construction Documentation | Implementation
Chief Landscape Architect: Jerome Lee
Team: Brandon Huang, Kenny Fung, Ray Wan, Patricia Wang, Mike Yiu
Collaborators: Aedas Singapore Ortus Design
Design Time: 2015-2016
更多 Read more about: LOCUS ASSOCIATES 源点设计