本文由 VVdesine 授权mooool发表,欢迎转发,禁止以mooool编辑版本转载。
Thank VVdesine for authorizing the publication of the project on mooool, Text description provided by VVdesine.
VVdesine:天桥将三栋建筑的屋顶空间相连,开发成了一个屋顶体育公园,满足了不同强度的运动需求。五人制足球、拳击、快跑等活跃快速运动项目,采用红色、橙色、黄色等暖色调。
VVdesine:Linked by skybridge, Rooftop sport facilities of 3 buildings connected as one. Sport facilities of first and third building concepted base on level of exercise, Active or fast movement sport such as futsal field, boxing and fast running colored in hot color tone like red, orange and yellow.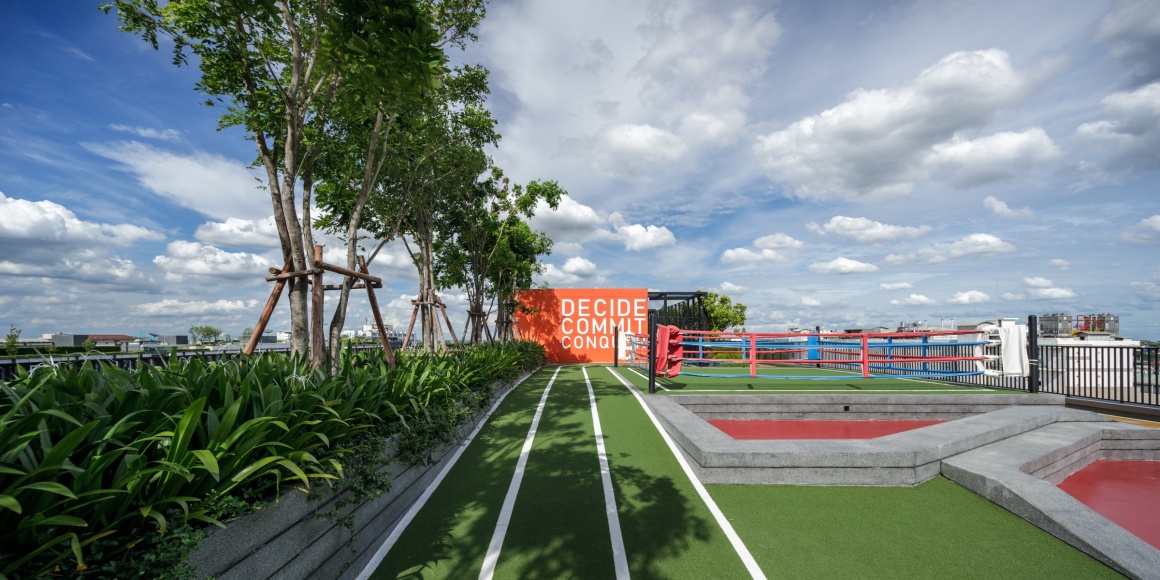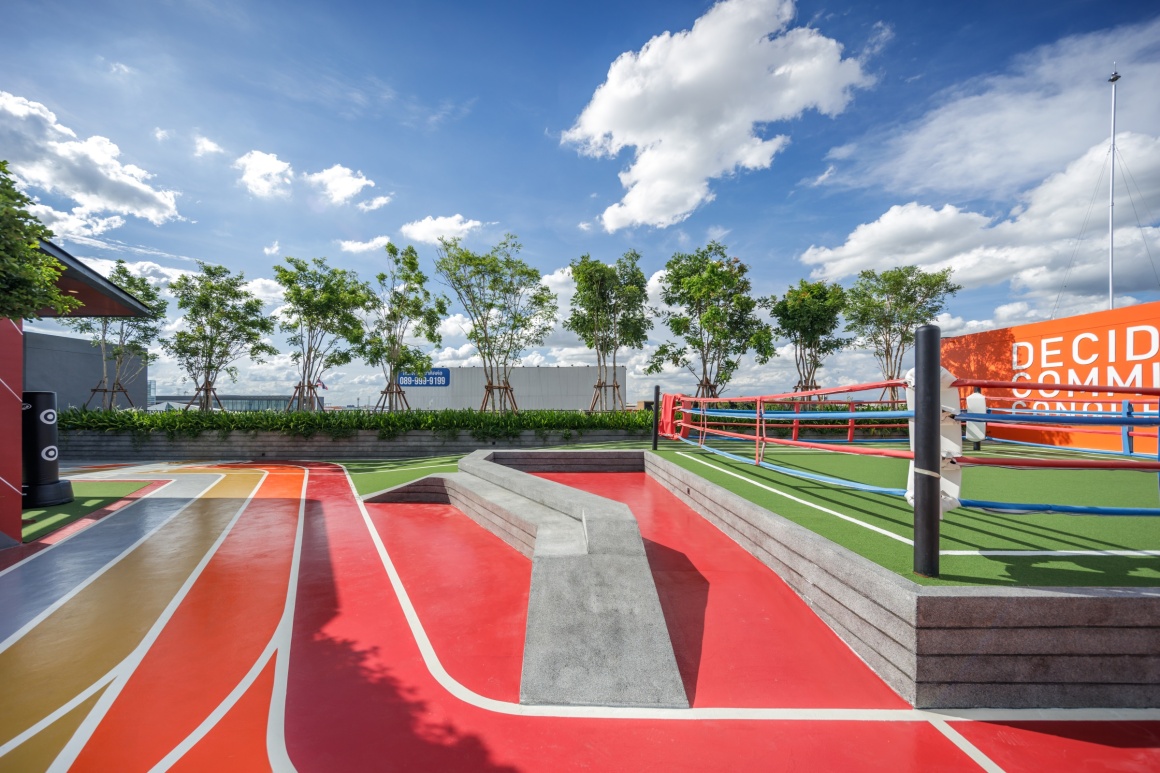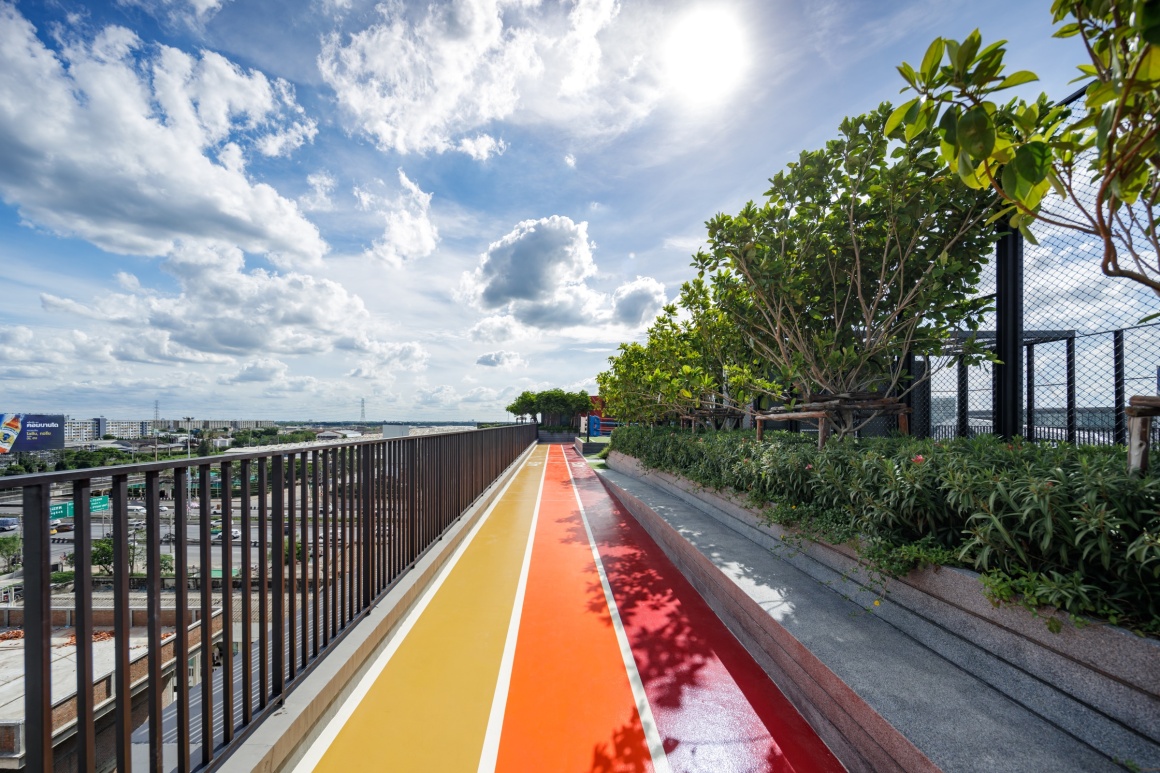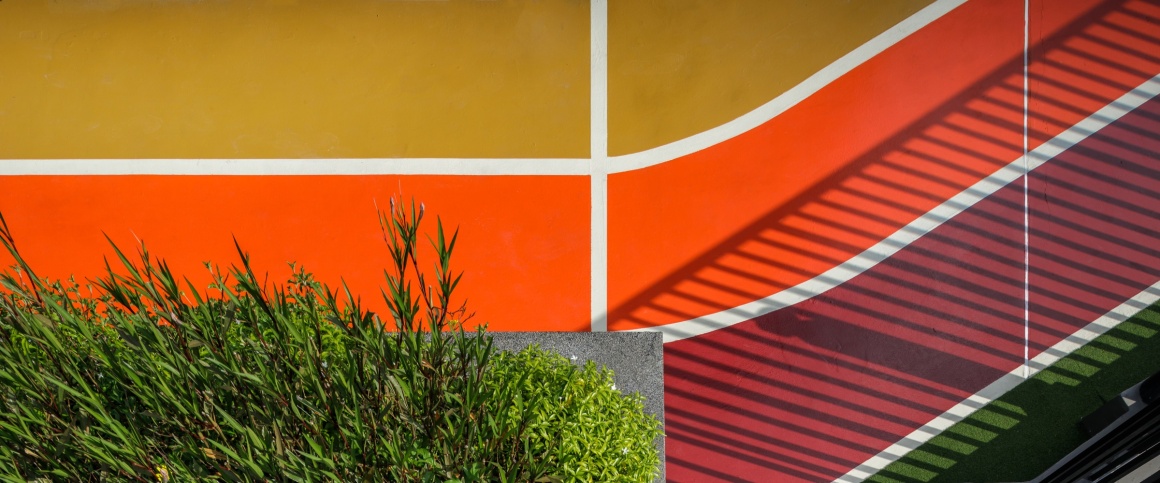 ▼五人制球场 Futsal field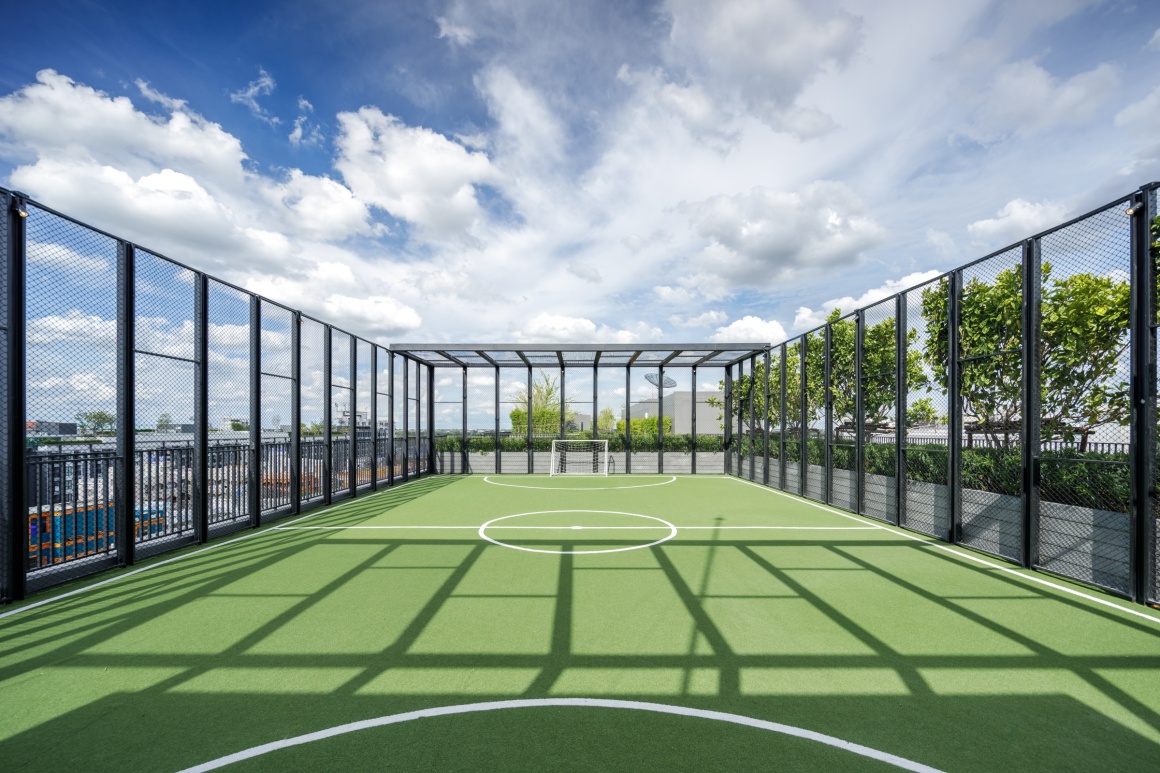 中间的建筑本身就是一个公共休闲区域,这里有草坪和座位,冷暖色调混合。
The second building in the middle of two functions itself as a common relaxing and chill-out area where lawn and seating are provided, colored in mixed tone of hot and cold color.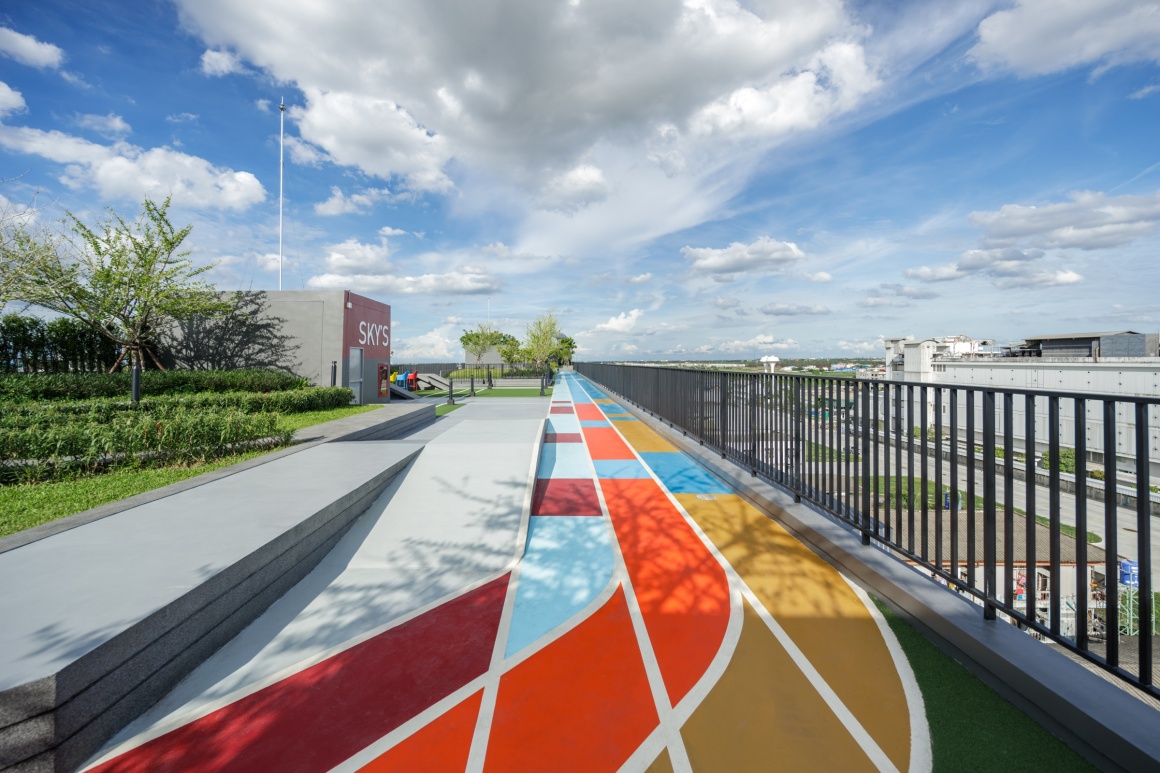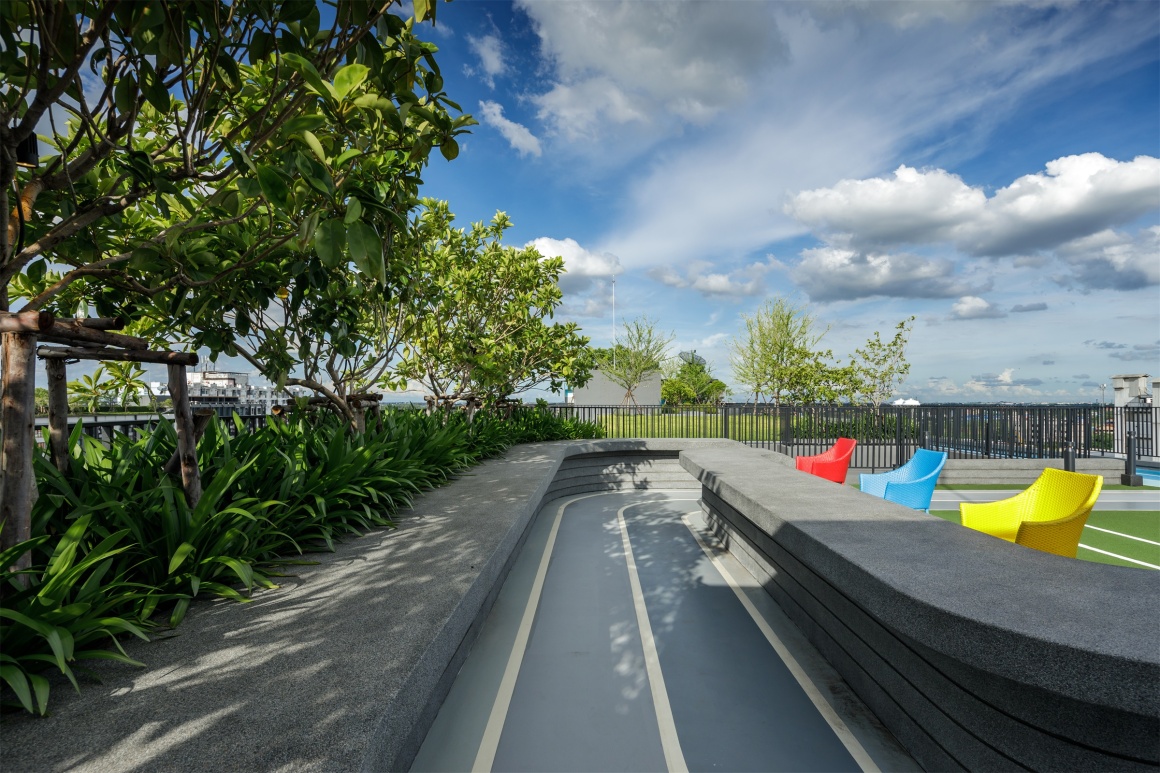 第三栋建筑的运动设施更多的是被动或慢速运动,如瑜伽区,普拉提和根据地面图案进行的功能性锻炼,色彩就相对冷一点,如深蓝色,浅蓝色和灰色。
The third building sport facility are more on Passive or slow movement sport such as yoga area, pilates and functional training with graphic on the floor, all colored in cold color tone like, dark blue, light blue and grey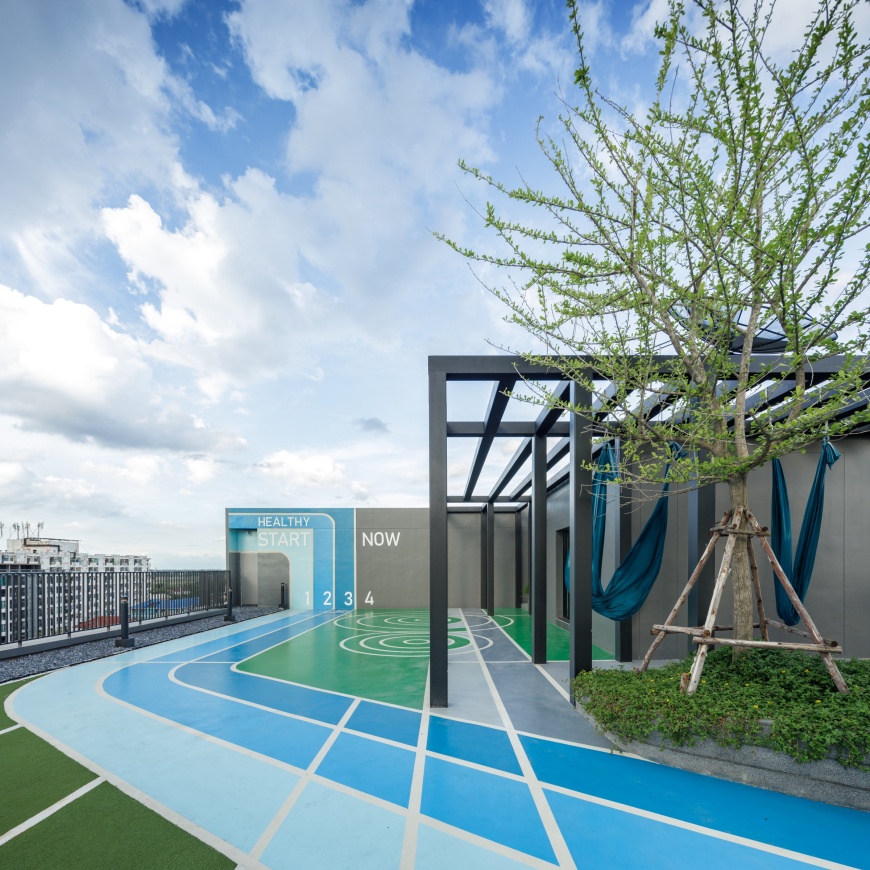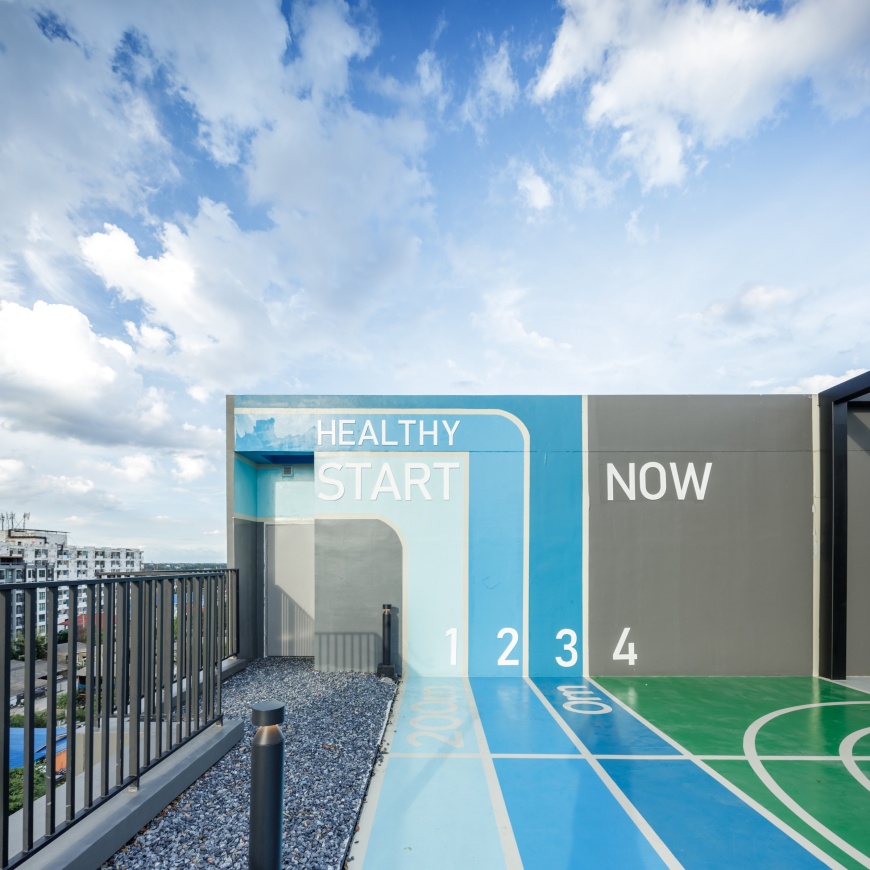 ▼泳池 Swimming pool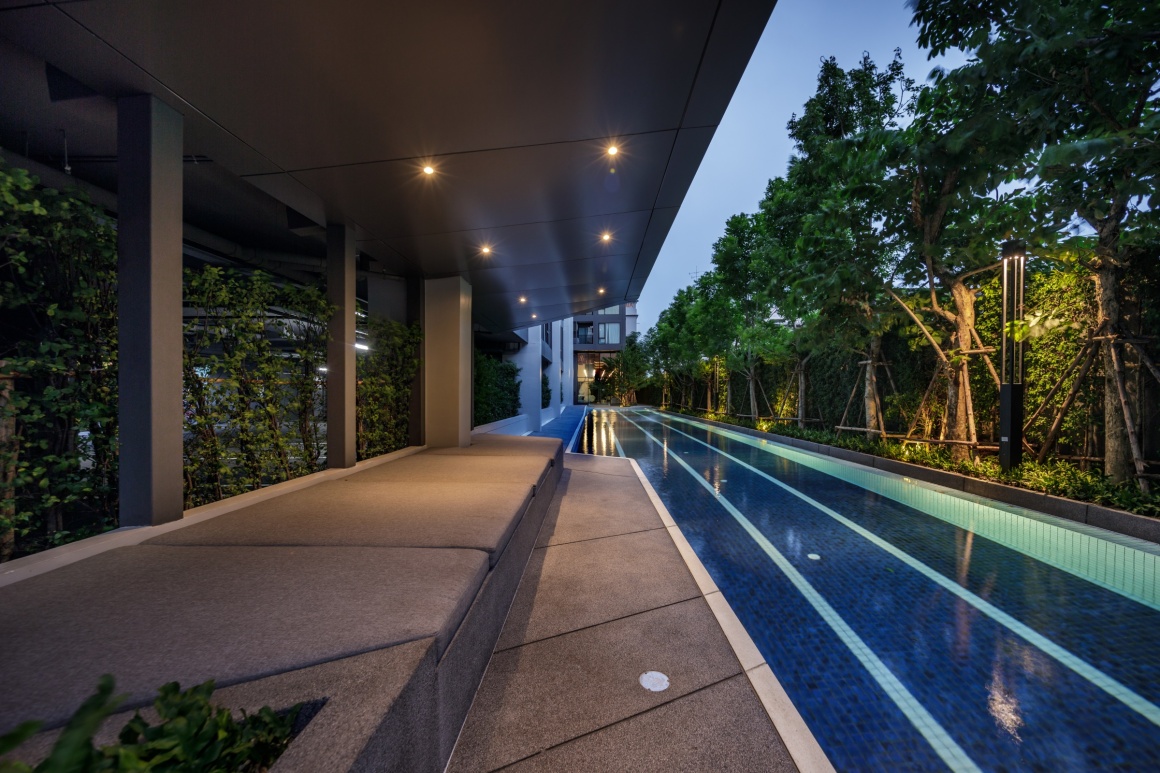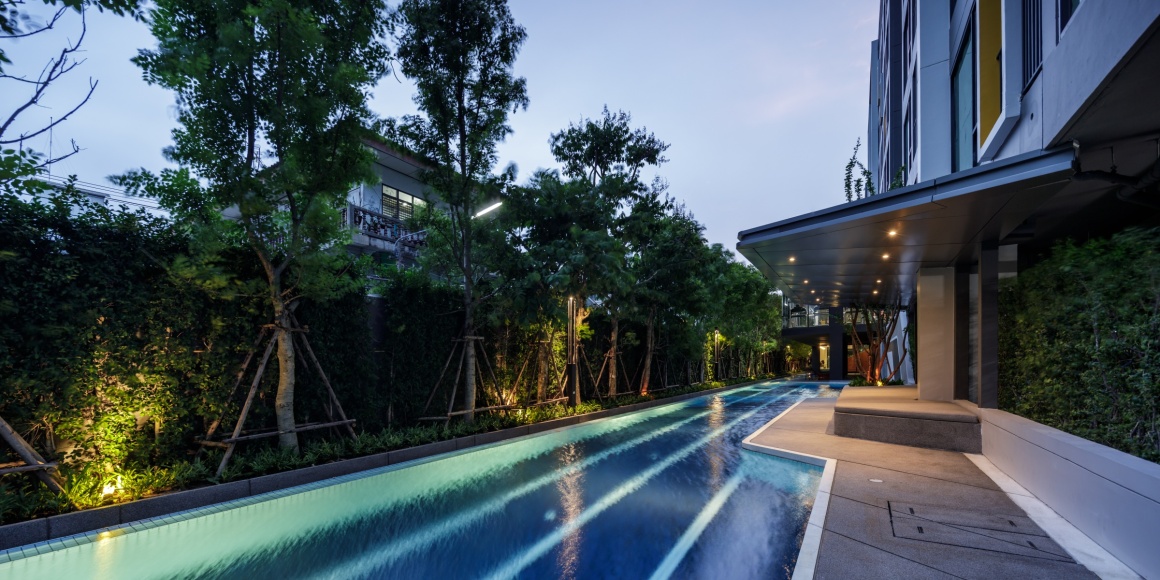 ▼平面图 Plan

项目名称:Attitude BU
时间:2019
面积:1715.76平方米
地址:泰国,曼谷
设计公司:VVdesine
客户:Urban Property
摄影:SynSpaceStudio
编辑:寿江燕
Project name: Attitude BU
Completion Year: 2019
Size: 1,715.76 sq.m.
Project location: Rangsit, Bangkok, Thailand
Landscape Firm: VVdesine
Clients: Urban Property
Photo credits: SynSpaceStudio
Editor: Jiangyan Shou
更多 Read more about: VVdesine