LandLAB_ :LandLAB_正在为1亿美元的雅芳河地区项目 – 基督城重建项目的签名项目提供城市设计领导力。该项目通过将城市边缘河道重新定义为连续2公里的行人优先,在河流公园走廊内的"共用"长廊,为基督城的城市形态提供了转变。
LandLAB_ :LandLAB_ are providing urban design leadership for the $100m Avon River Precinct project – the signature project for the Christchurch rebuild. This project delivers transformational change to Christchurch's urban morphology by re-defining its city edge river front as a continuous 2km pedestrian priority, 'shared use' promenade within a river park corridor.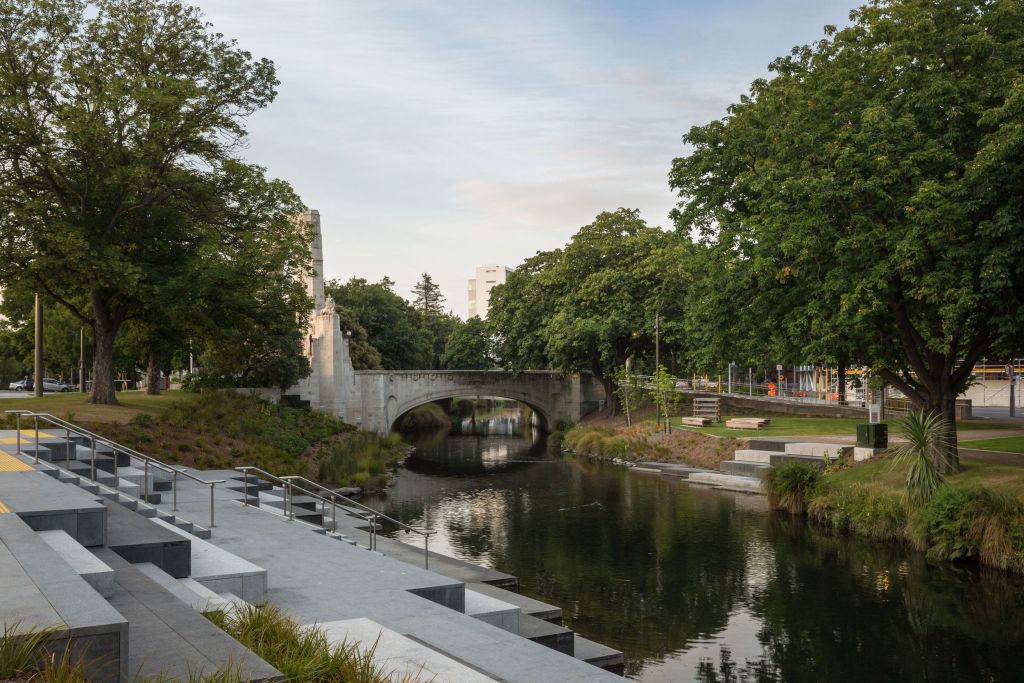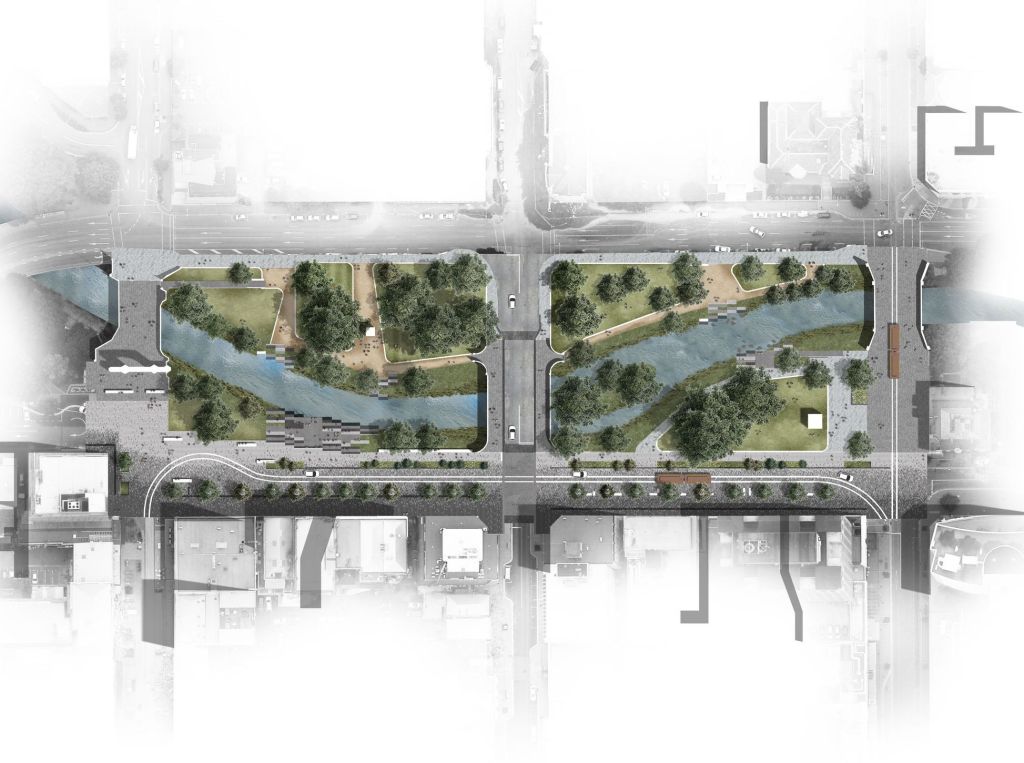 平面图
该项目加强了对水景的亲近,并将河流(流体)的精神和生态与城市(网格)进行对话。新的散步层和城市边缘的加厚为催化新的入口和占领提供了机会。
The project enhances access to the water and brings the spirit and ecology of the river (fluid) into a dialogue with the city (grid). The new promenade layers and thickens the edge of the city to catalyse new opportunities for access and occupation.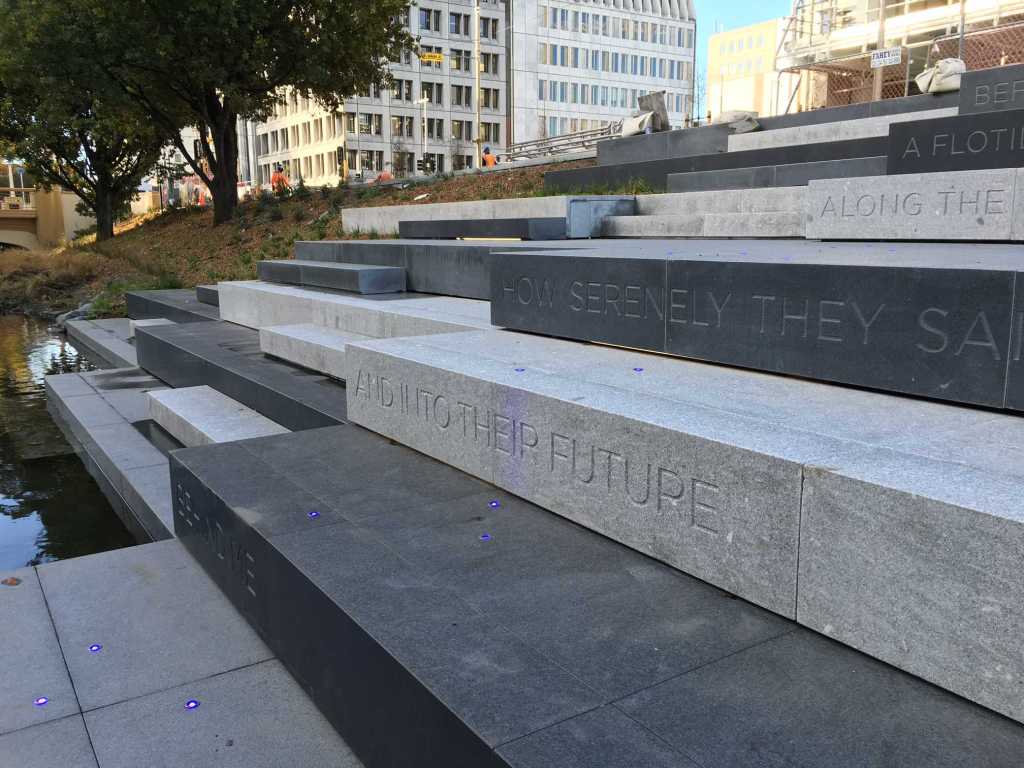 LandLAB已领导Terraces河边区域的设计,该区域将牛津台从传统街道改造为共享使用区域,优先考虑行人通道,职业和新电车线路。
LandLAB have led the design for the Terraces river edge precinct which transforms Oxford Terrace from a conventional street into a shared use zone prioritising pedestrian access, occupation and a new tram circuit.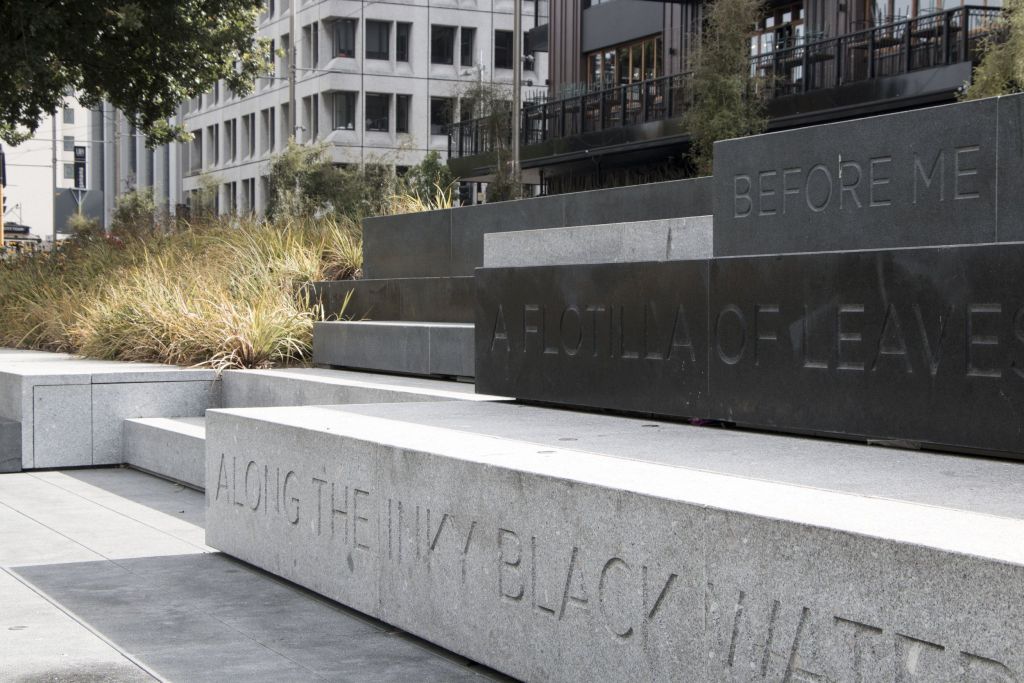 梯田河边建筑物庆祝城市与河流的相互作用,并促成与雅芳 – 奥塔卡罗的新活动。
被列入遗产名录的纪念桥和毗邻的纪念公园经过翻新和修复,以建立一个有凝聚力的河流边缘目的地。
Terraced river edge structures celebrate the interaction of city and river and enable new engagements with the Avon – Otakaro.
The heritage listed Bridge of Remembrance and adjacent Park of Remembrance are refurbished and reworked to establish a cohesive rivers edge destination.
项目名称:河流边的休闲空间
项目类型:滨水空间
位置:新西兰
完成年份: 2013
客户: 奥塔卡罗公司
景观设计:LandLAB_
Project name: AVON RIVER PRECINCT
Project type: Waterfront Space
Location:Christchurch, New Zealand
Completion Year: 2013
Client: Otakaro Ltd
Landscape: LandLAB_
更多:LandLAB_