Shma Company Limited:Baan Mai Khao Beach Residence公寓位于麦考海滩(Mai Khao Beach),距离Splash Jungle Water Park水上乐园4.3公里,设有带室外游泳池的花园。最安静的海滩之一,Mai Khao海滩相当僻静。
Shma Company Limited :Baan mai khao beach residence is located at mai khao beach, 4.3 kilometers from splash eagle water park water park and has a garden with an outdoor swimming pool.One of the quietest beaches, mai khao beach, is quite quiet.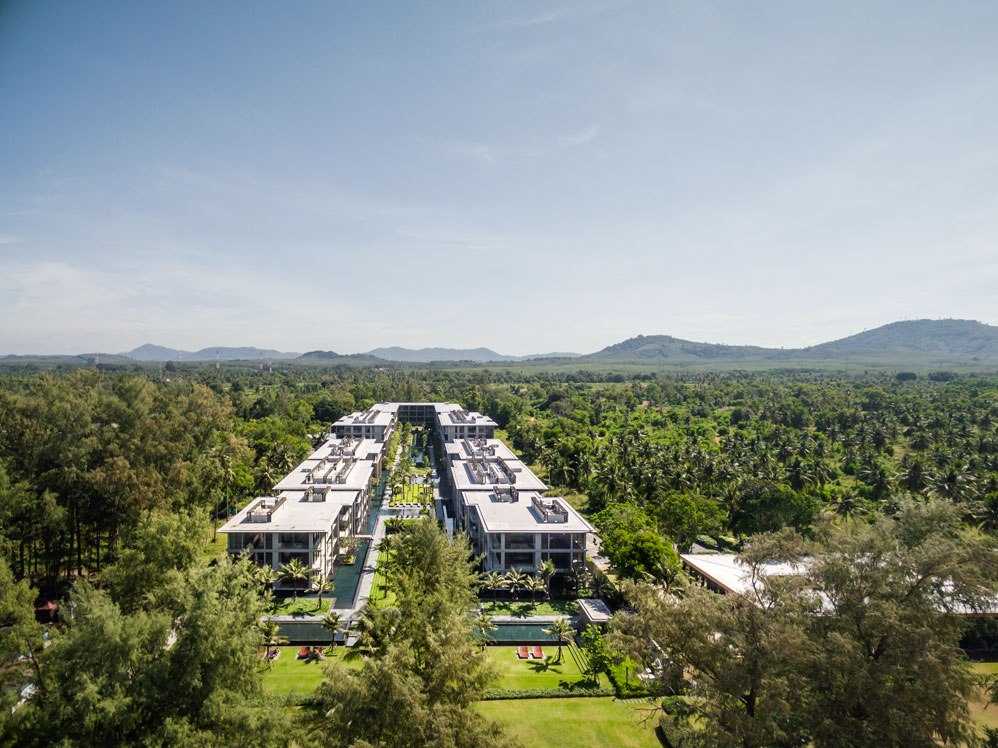 普吉镇以"Chino prograpid"这种独特的建筑风格而闻名,随着旅游业逐渐取代了之前的贸易港,这种风格影响了老城商业排屋的规划和建筑元素。
Phuket town has been known of the particular Architectural style called "Chino Portuguese", which influences planning and Architectural elements of commercial row house of the old town as the port of trading before tourism has replaced.
大堂设计开放,与景观连接,也是度假生活的本质。在入口大厅,建筑外观的元素与内部织物交织在一起。Baan Mai Khao Phuket公寓景观是由泰国Shma景观设计事务所设计,Baan Mai Khao Phuket是位于普吉岛的豪华海滩低层公寓,公寓设有多个游泳池,设计采用极简的设计手法营造出疏朗大气的公寓景观。
The lobby is designed to be open and connected with the landscape, which is also the essence of vacation life. At the entrance hall, elements of the architectural appearance are interwoven with the interior fabric. Baan mai khao phuket apartment landscape is designed by Thailand's shma landscape design firm. baan mai khao phuket is a luxury beach low-rise apartment located on phuket island. the apartment has several swimming pools. the design uses minimalist design methods to create a spacious apartment landscape.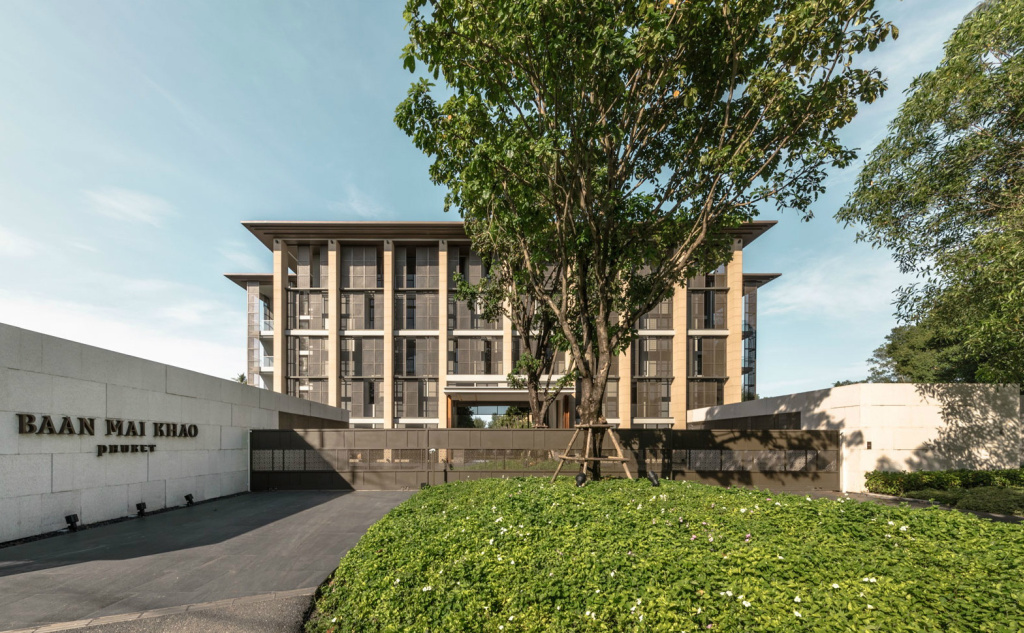 大堂的设计是开放的,与景观相连,也是度假生活的精髓。在入口大厅,建筑立面的元素交织在内部织物中,然后覆盖这个空间。
The lobby is design to be open to connect with landscape and also remain the essence of resort living. At the entrance lobby, the element of Architectural façade is interwoven in to interior fabric, which then blankets this space.
整个建筑是以一种简单高贵的姿态来构建的。尽管体积很大,但是这些单元的空隙都是全高的,而且由于阴影的影响,水平元素凹陷,平面看起来会更薄。
The Architecture is overall framed in a simple noble gesture. Despite an abundantly massive volume, the units' voids are full height, and by recessing horizontal elements, the plane seem thinner, thanks to the shadow it cast.
该项目的总体规划是创造中心空间,即花园、池塘和圈地座位的景观,而健身设施则沉入地下,不会阻碍海景。前海滩的单元可以从客厅甲板进入游泳池,这个项目的顶层公寓位于较低的楼层。
The master plan of the project is to create central space, which is landscape of garden, ponds and enclosure seating, whereas the fitness is sunken to the ground not to obstruct the sea view.The units at the front beach could access to the pool from the living rooms deck, the penthouse of this project in in the lower floor.
中央开放空间的总体规划是在不影响景观的情况下容纳娱乐设施和个人封闭空间。这个庭院空间的景观发挥了重要作用。景观设计激发了建筑更广泛的情感。
The central open space is master planed to hold recreation facilities and personal enclosure space without compromising the view.This courtyard space of the landscape plays one important role of the project. The Landscape Design stimulates the Architecture to a broader sentiment.
项目名称:Baan Mai Khao
项目类型:公寓住宅
位置:泰国
景观设计:Shma
建筑设计:seARCHOFFICE
项目面积:28000.0平方米
项目年份:2015年
摄影: W Workspace,TINNAPHOP CHAWATIN,CHAKKRAPHOB SERMPHASIT
制造商:Jotun,AGC FLATGLASS,FRAMETEK,MIWALOCK
Project name: Baan Mai Khao
Project type:Apartment
Location: Thailand
Landscape:Shma
Architects : seARCHOFFICE
Project Area : 28000.0 m2
Project Year : 2015
Photographs : W Workspace,TINNAPHOP CHAWATIN,CHAKKRAPHOB SERMPHASIT
Manufacturers : Jotun, AGC FLATGLASS, FRAMETEK, MIWALOCK