TROP:Terrains+Open Space :Baan Sansuk是一个独家住宅项目,位于泰国华欣最受欢迎的海滩。这个地方是一个长长的面条,有一条狭窄的一面与海滩相连。两侧有两排建筑物,在场地中间留有长长的空间。基本上,大多数单位,除了海滩前,没有任何海景。相反,他们正面临着对立的单位。
TROP:Terrains+Open Space :Baan Sansuk is an exclusive Residential Project, located at Hua Hin, Thailand's favorite Beach. The site is a long, noodle-like with a small narrow side connected to the beach. There are 2 rows of Buildings on both sides, leaving a long space in the middle of the site. Basically, most of the units, except the Beach-front ones, do not have any Ocean View. Instead they are facing the opposite units.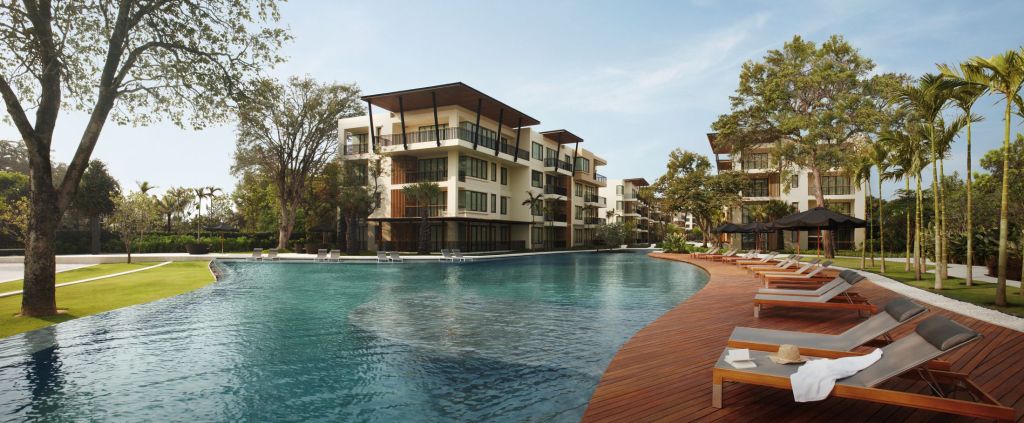 华欣,泰文是指石头。这个名字来自海滩地区的天然石巨石。因此,我们提出了一系列从大堂到海滩区的游泳池,总长度为230米。
Hua Hin, in Thai, means Stone Head. The name comes from the natural stone boulders in its Beach area. So we proposed a series of Swimming Pools from the Lobby to the beach area, a total of 230m long.
游泳池分为几个游泳池,具有不同的功能,如反射池,儿童游泳池,过渡游泳池,按摩池和主池。在某些地区,我们策略性地将天然石巨石模仿着名的当地海滩。
The Pools are divided into several pools, with different functions like Reflecting Pool, Kids Pool, Transitional Pool, Jacuzzi Pool and Main Pool. At some certain area, we strategically place Natural Stone Boulders to mimic the Famed Local Beach.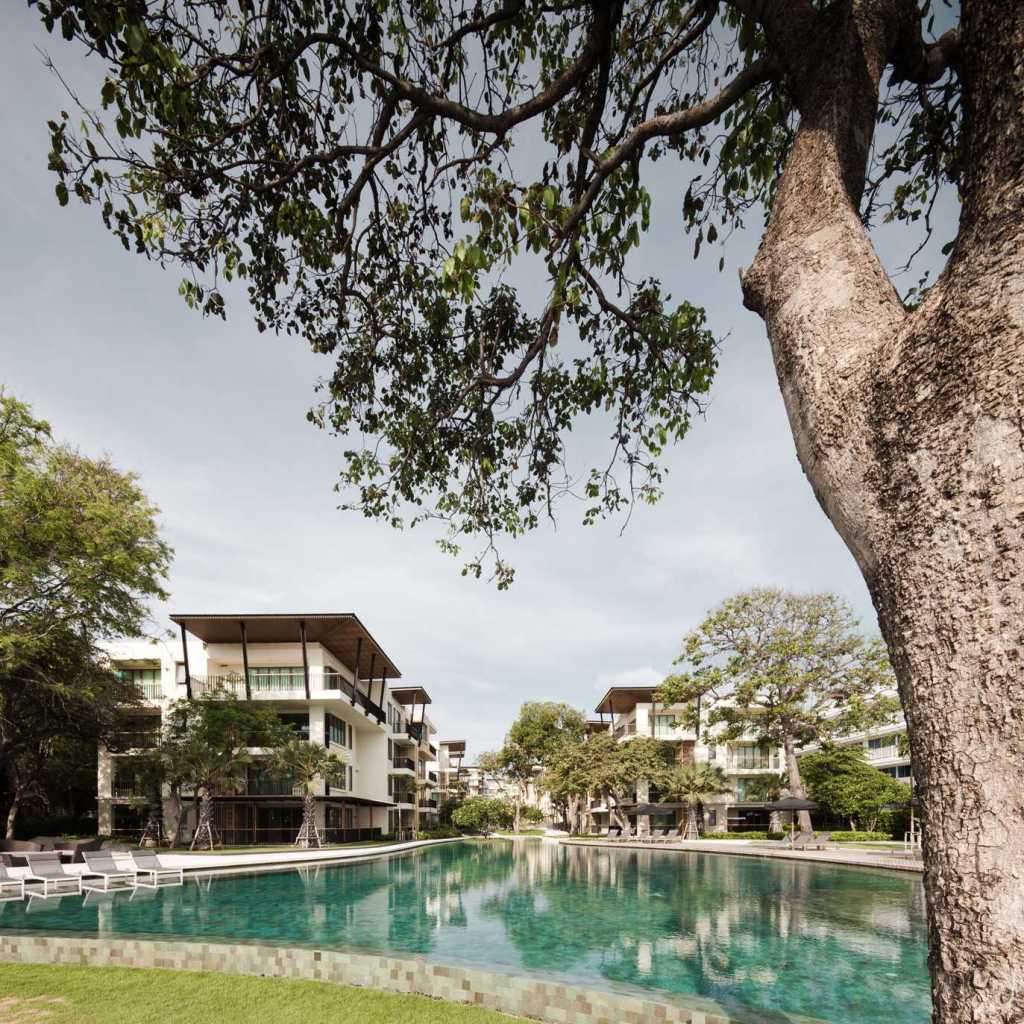 Photos by Wison Tungthunya.
项目名称: 巴恩·桑苏克·桑西里
竣工日期:  2010年
地点: 泰国普拉丘阿普基利汗华欣
面积: 景观面积11080平方米。
委托人: Sansiri股份有限公司
设计公司: TROP :地形+开放空间
项目设计者: Pattarapol jormkhangen
项目组: 华成·穆尼佩拉库尔、巴卡瓦特·瓦拉法基迪、卡姆彭·普拉科布沙库尔
建筑师: 德伐南有限公司
Project Name : Baan Sansuk by Sansiri
Completion Date : 2010
Location : Hua-Hin, Prachuapkhirikhan, Thailand
Area : Landscape area 11,080 sqm.
Client : Sansiri Public Company Limited
Design Company : TROP : terrains + open space
Project Designer : Pattarapol Jormkhanngen
Project Team : Wasin Muneepeerakul, Pakawat Varaphakdi, Kampon Prakobsajakul
Architect :  Dhevanand Co., Ltd