本文由 Edoardo Tresoldi 授权mooool发表,欢迎转发,禁止以mooool编辑版本转载。
Thanks Edoardo Tresoldi for authorizing the publication of the project on mooool, Text description provided by Edoardo Tresoldi.
Edoardo Tresoldi:西庞托考古公园中的艺术装置,重现了位于现存的罗马教堂附近、约比罗马教堂早建600年的古代早期基督教堂。该项目在MIBACT地区秘书处和阿普利亚考古监管局的推动下,采用了保守式干预设计手法。
Edoardo Tresoldi:The intervention realized in the Archaeological Park of Siponto reinterprets the volumes of the ancient Early Christian basilica located close to the existing Romanesque church, which was erected 600 years later. Promoted by the MIBACT Regional Secretariat and the Archaeological Superintendency of Apulia, the project is linked to a conservative intervention.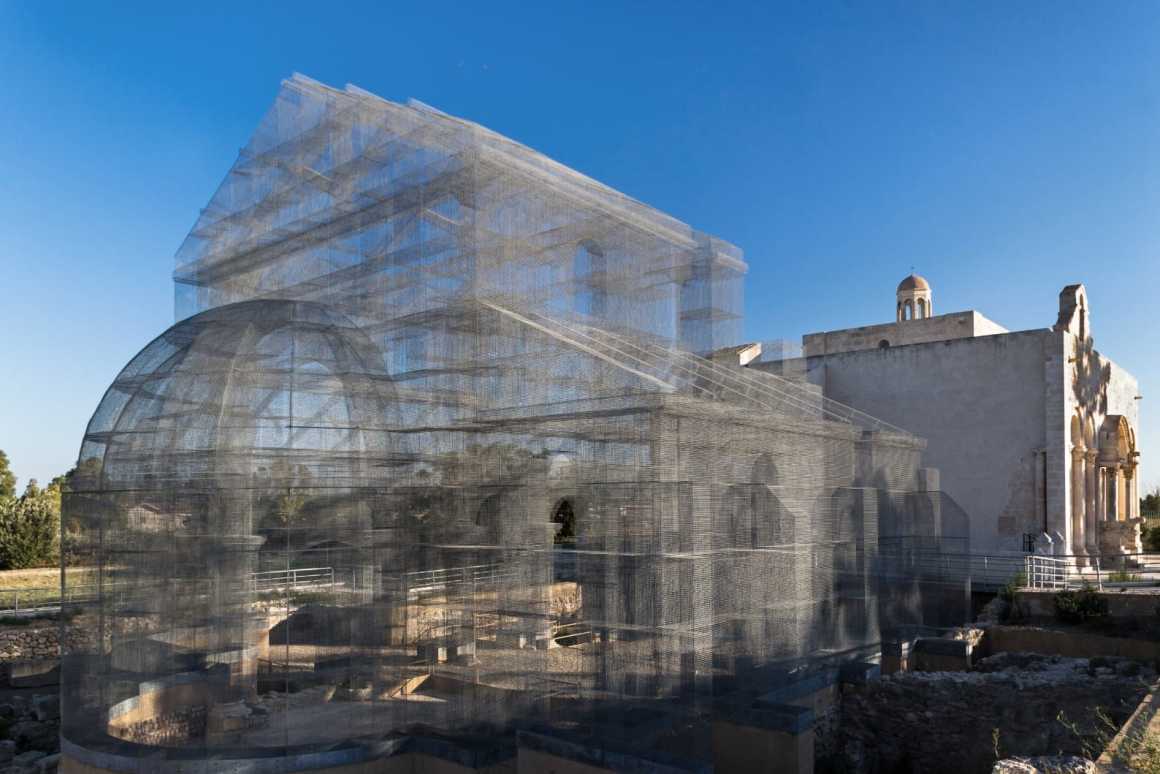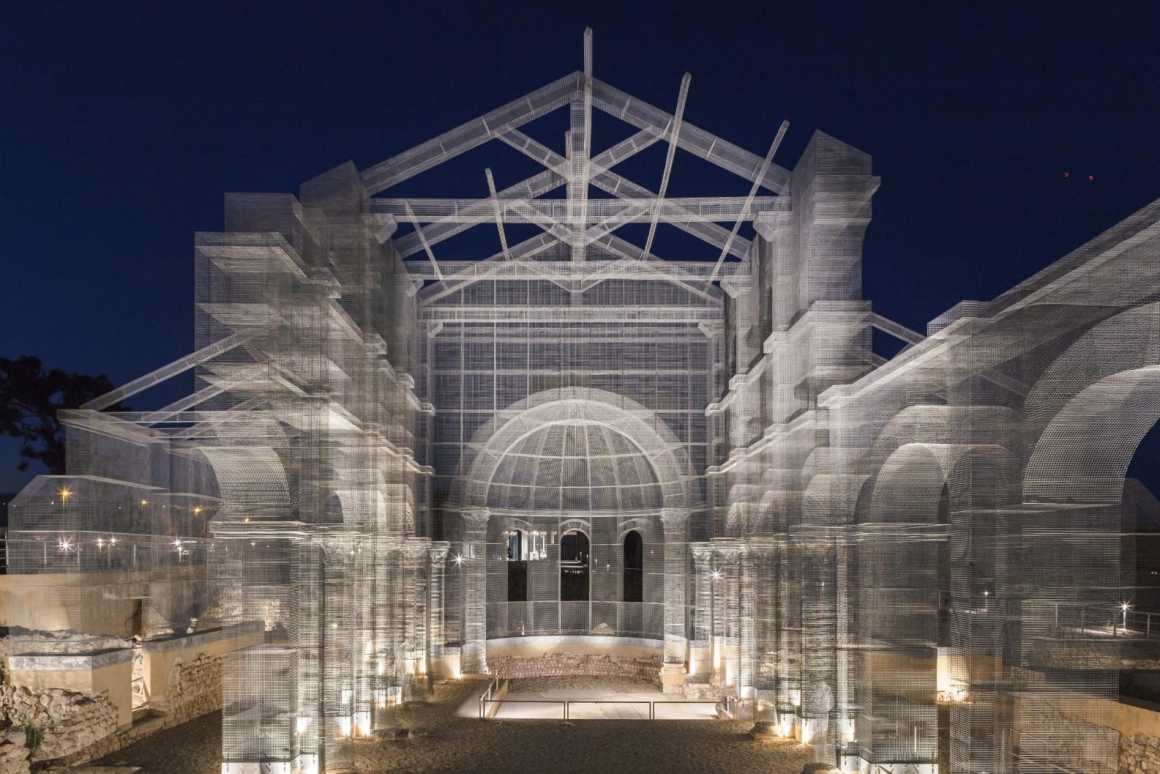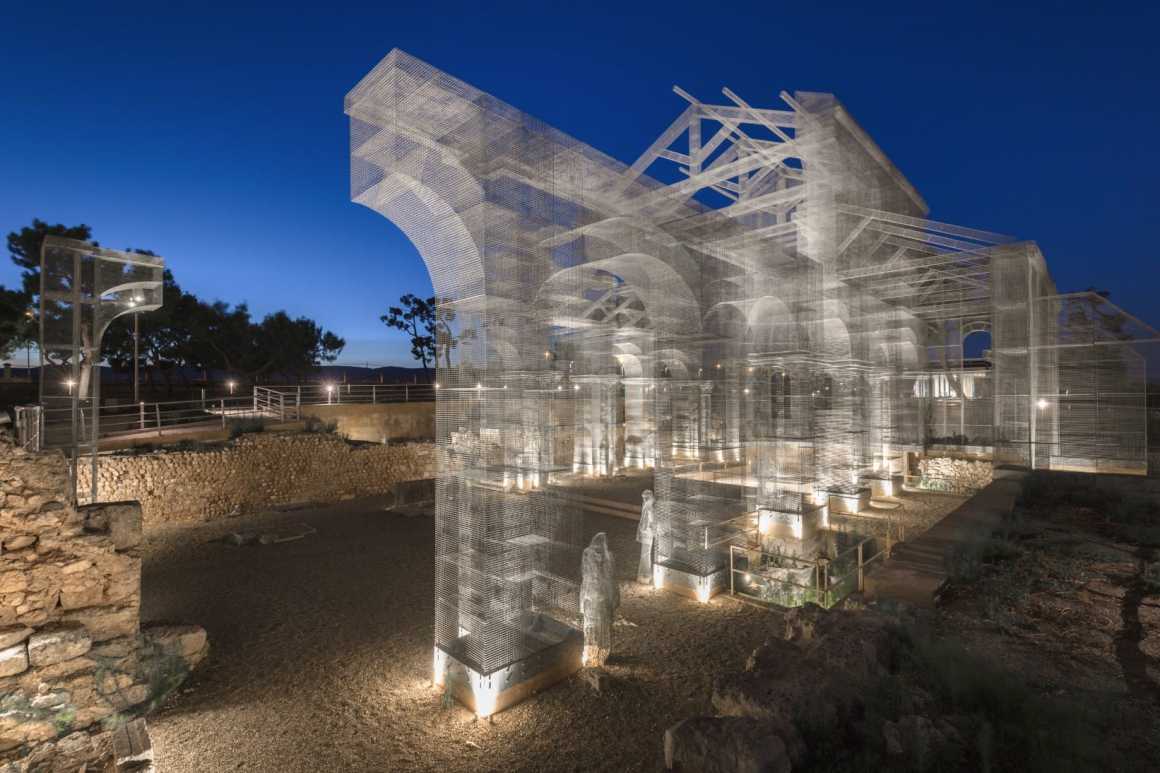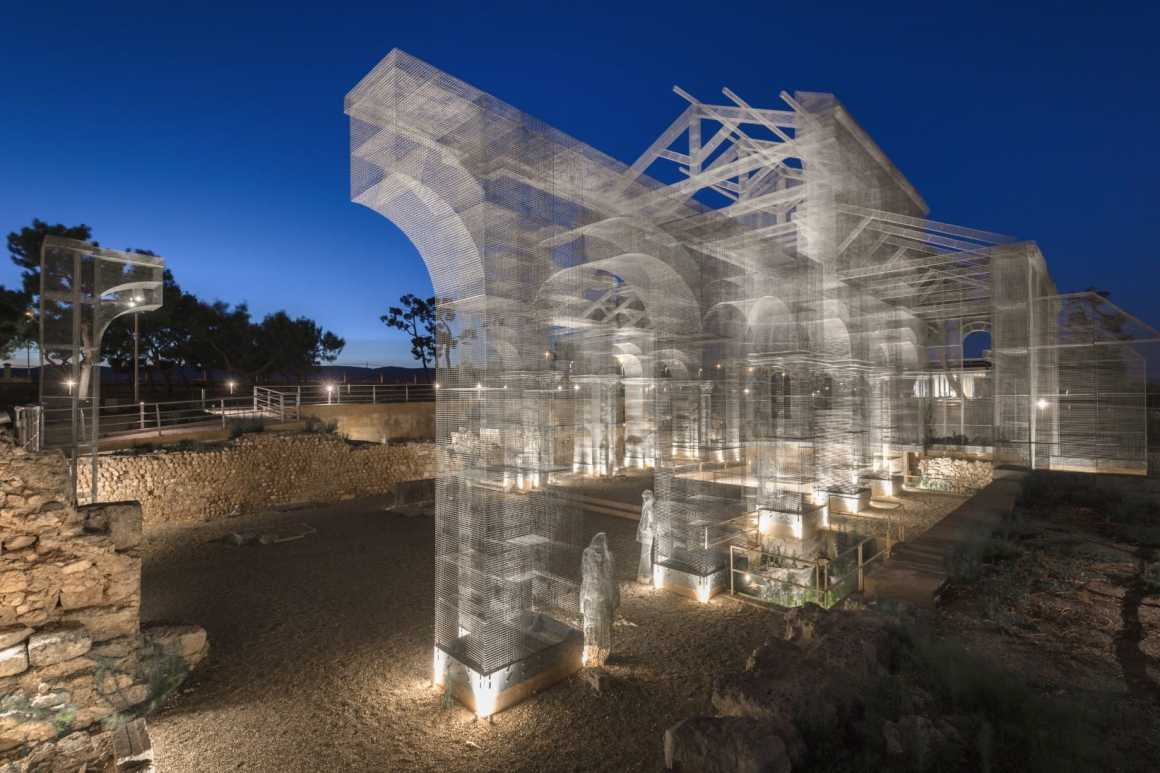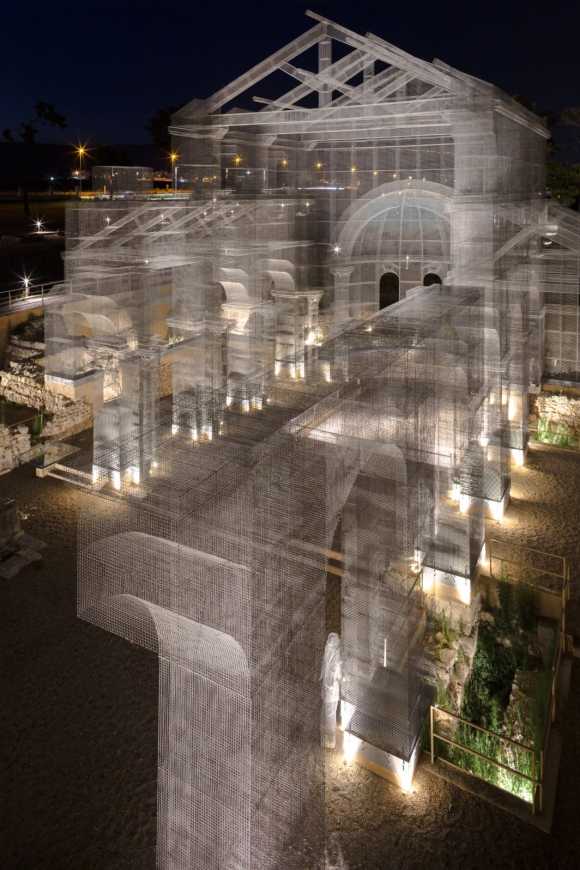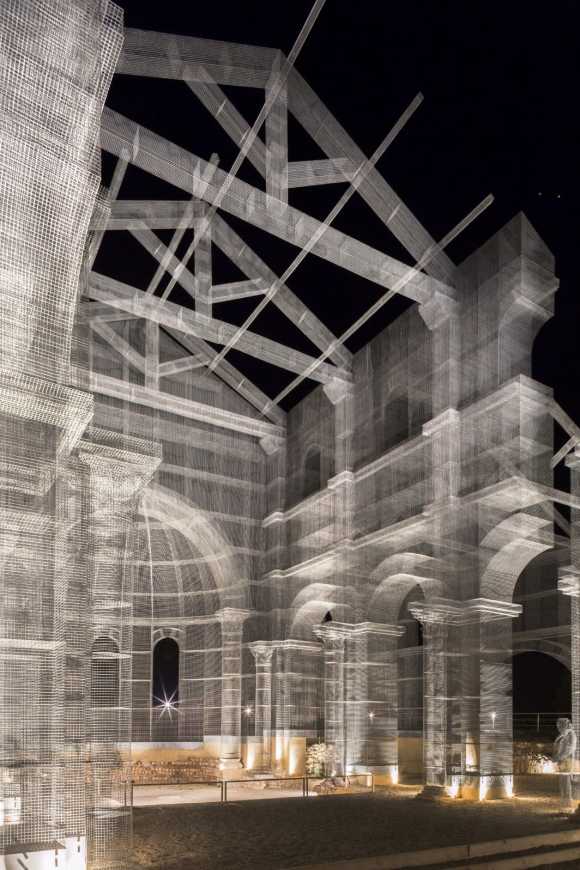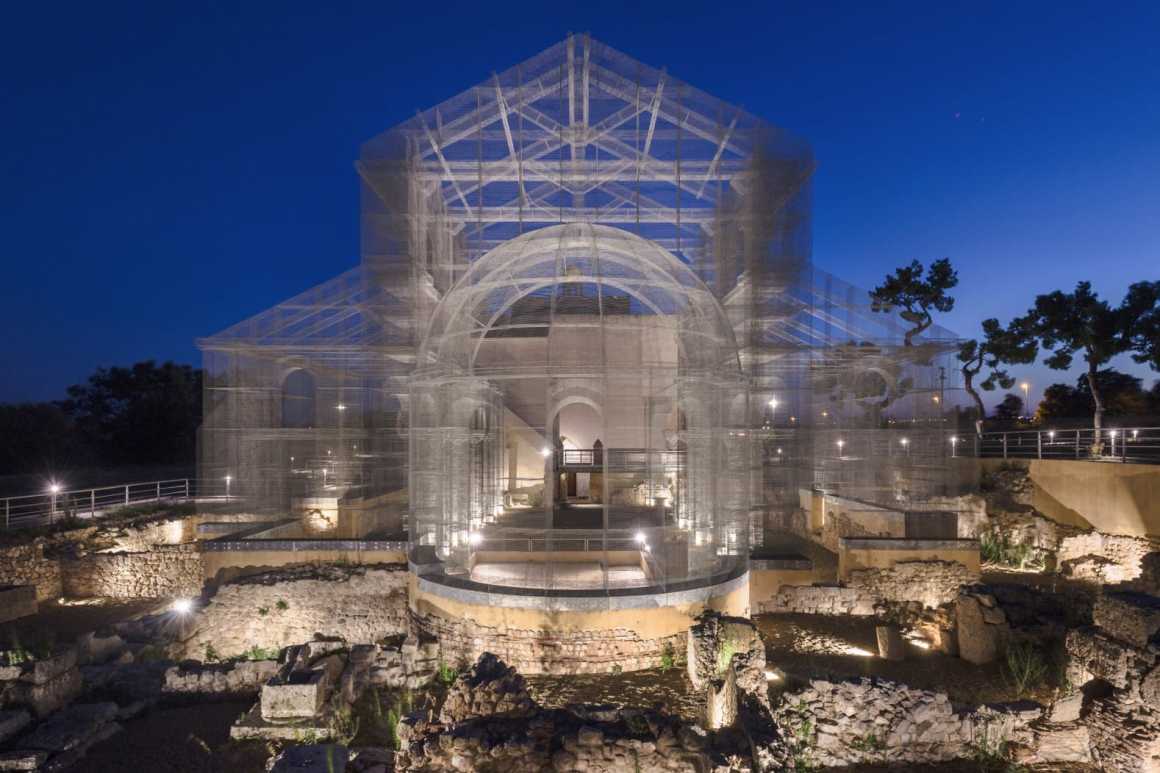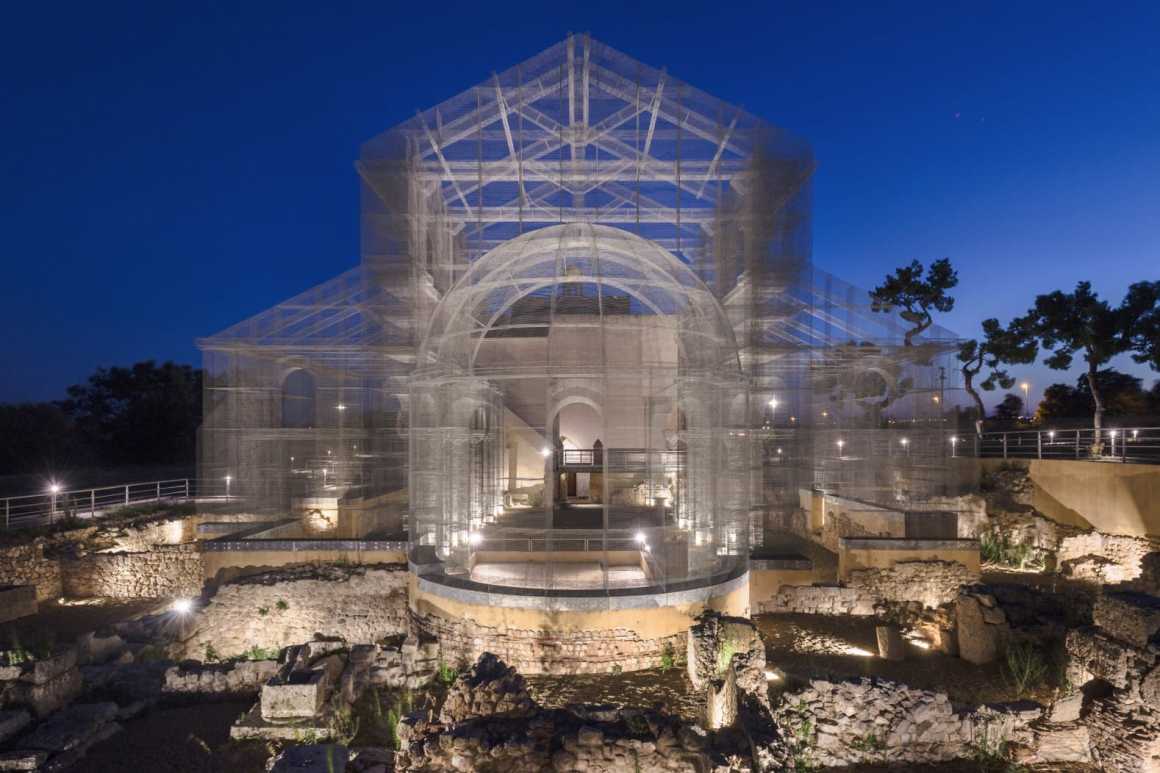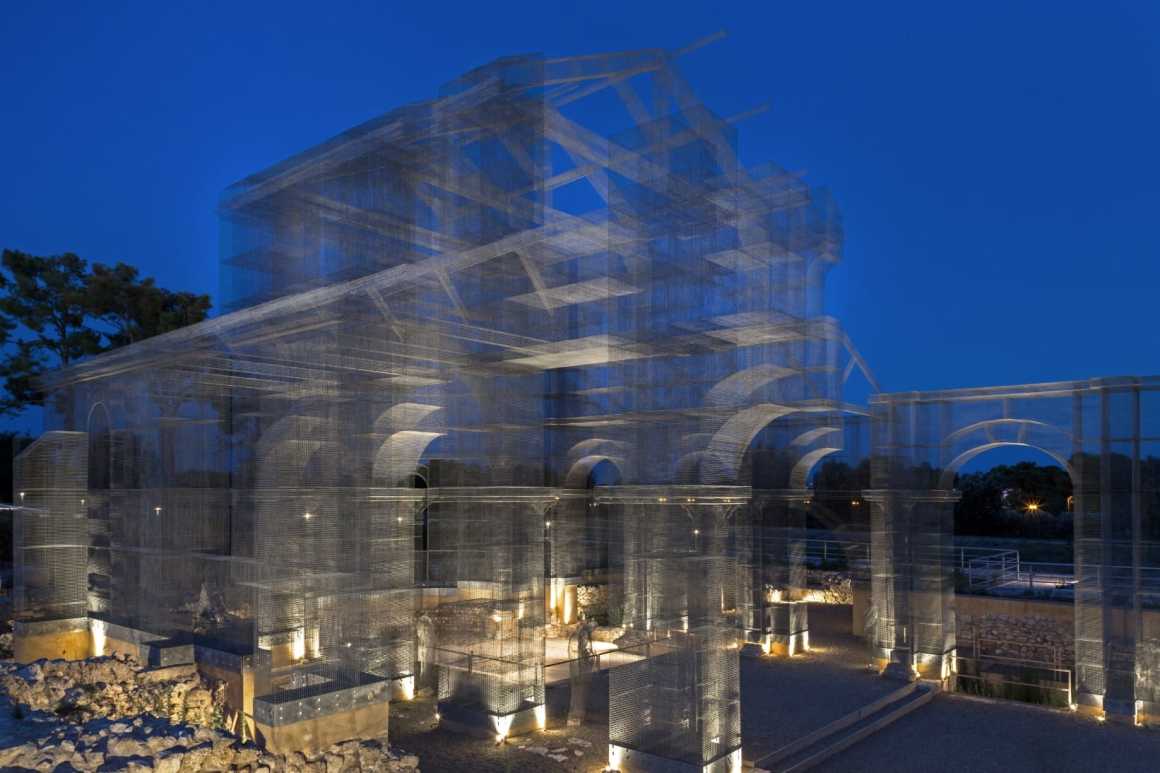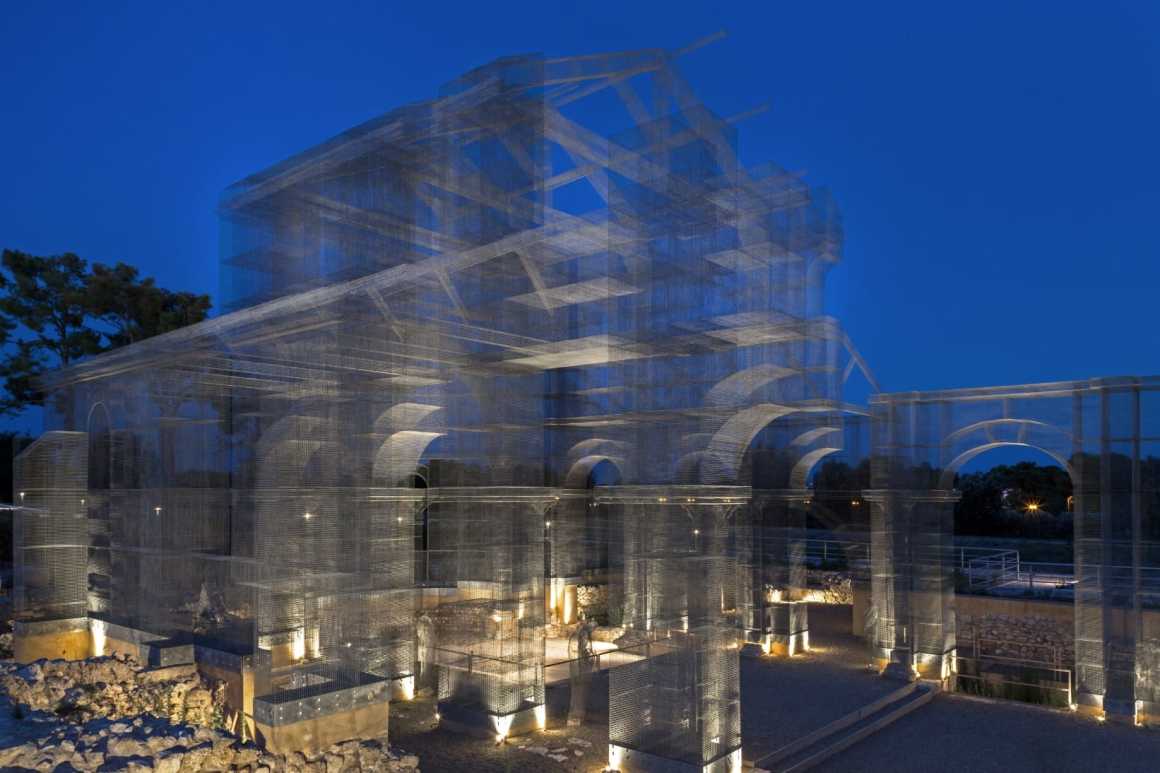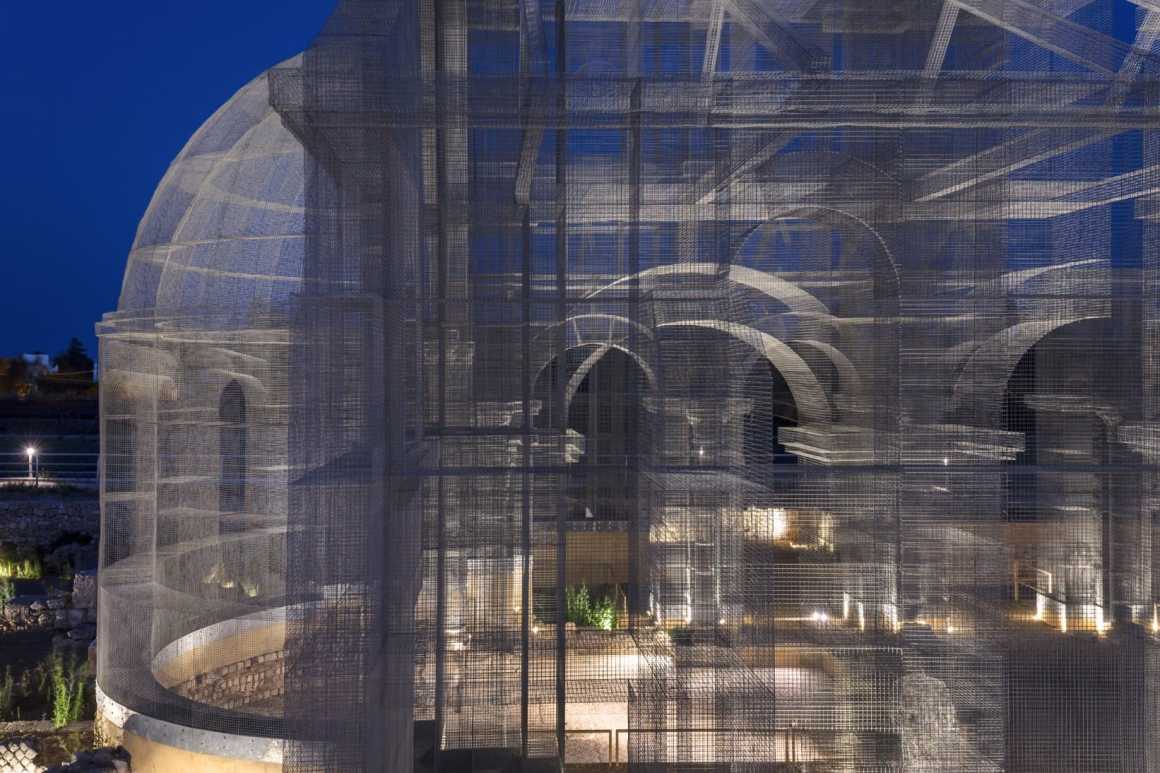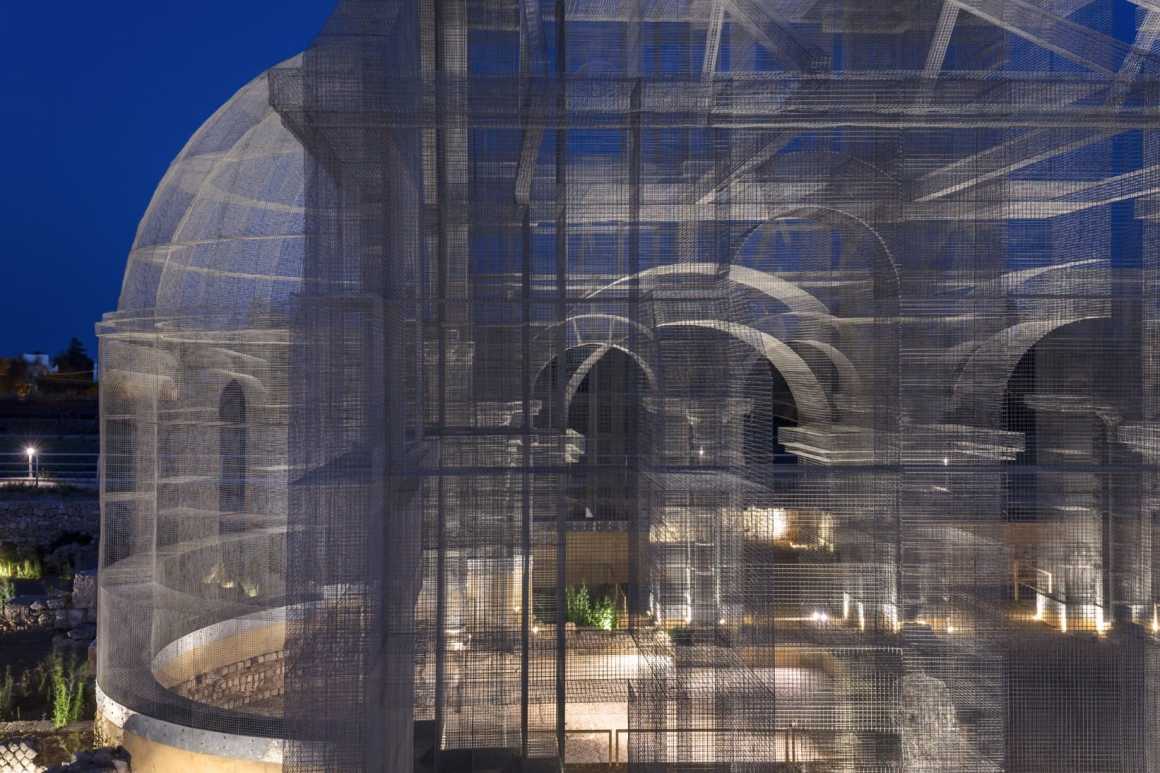 该宏伟的金属丝网透明当代雕塑艺术品与周围环境完美融合,在古代和当代之间建立起了新的对话,为加强和保护历史、考古遗产开辟了新的场景,通过分解强烈的视觉和体积,融入空气元素,勾勒出了一座通向地方记忆的桥梁,将公众与时间和历史联系在一起。
The majestic wire mesh transparent sculpture presents itself as a contemporary artefact perfectly integrated with the surroundings, and establishes a new dialogue between ancient and contemporary, opening up new scenarios for preservation and enhancement of the historical and archaeological heritage. Detached by strong visual and volumetric decompositions and cherished by the atmospheric factors, the installation outlines as a bridge towards the memory of the place and allows the public to relate with time and history.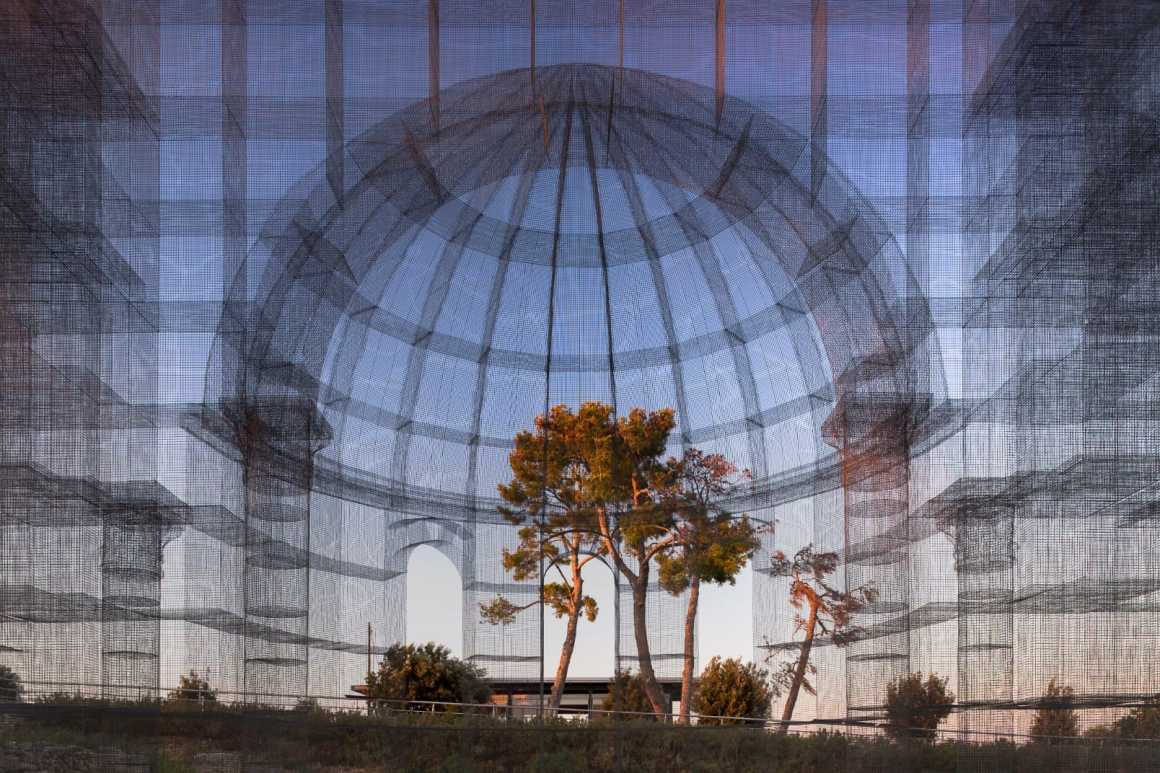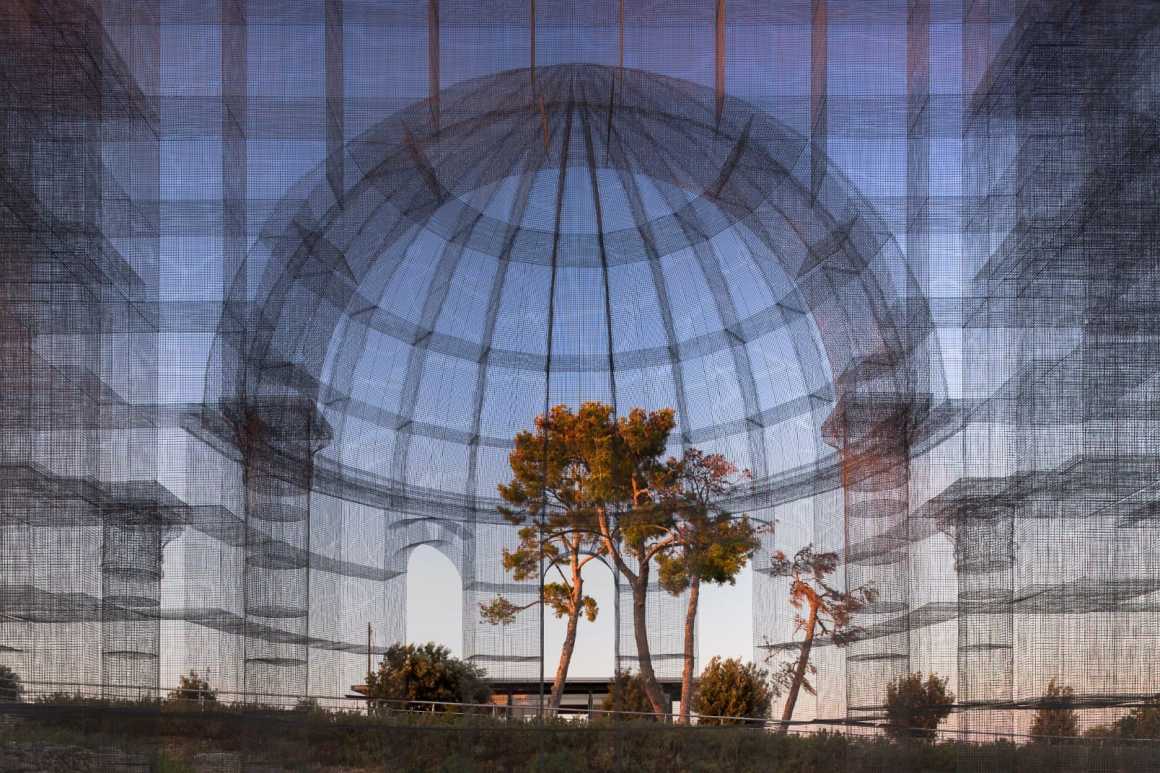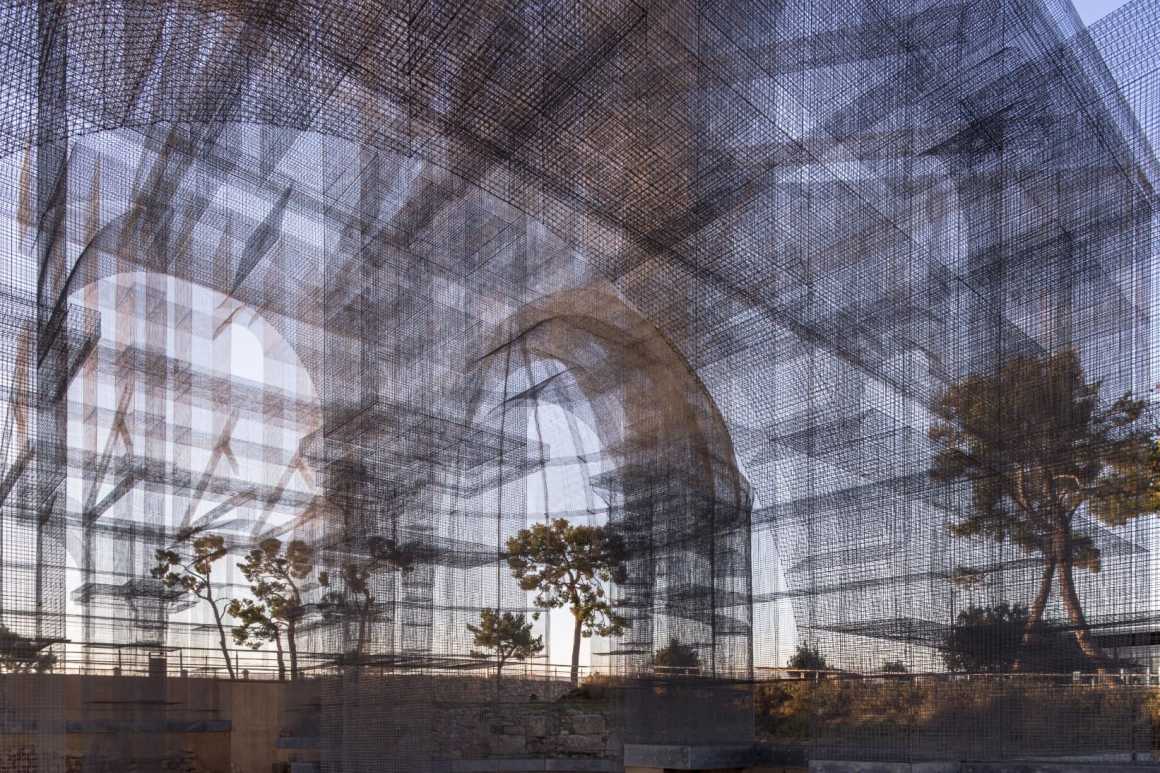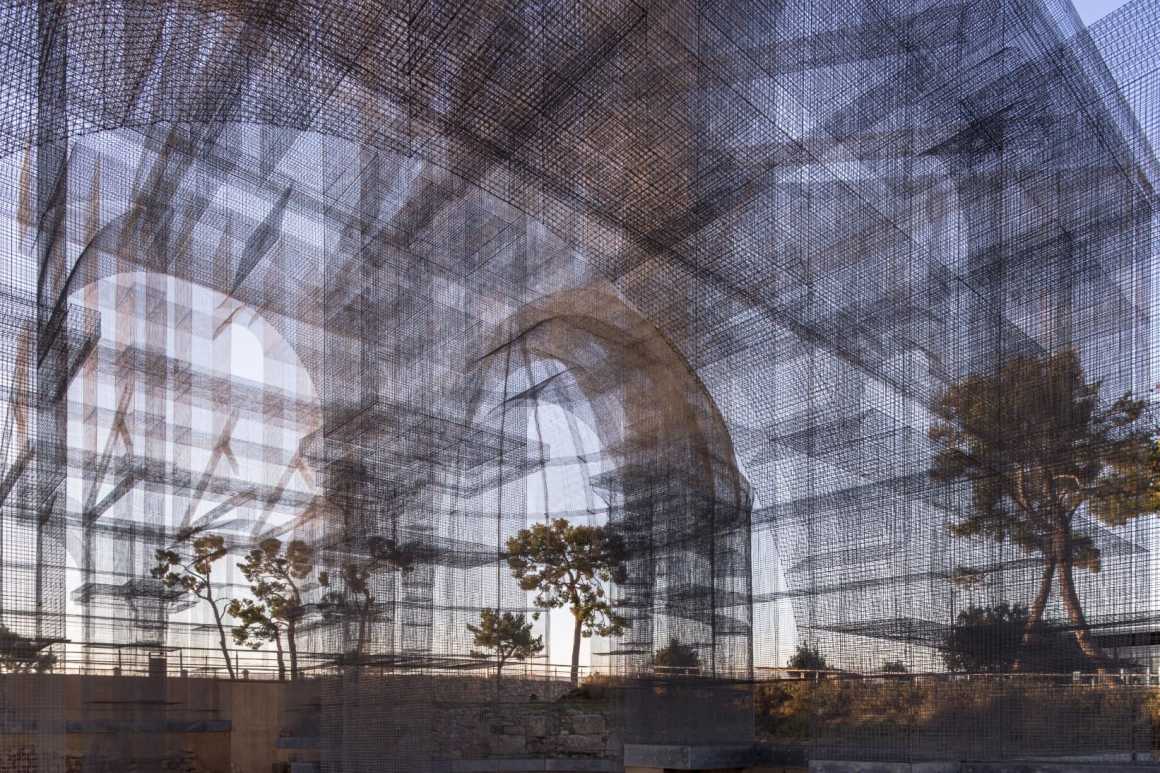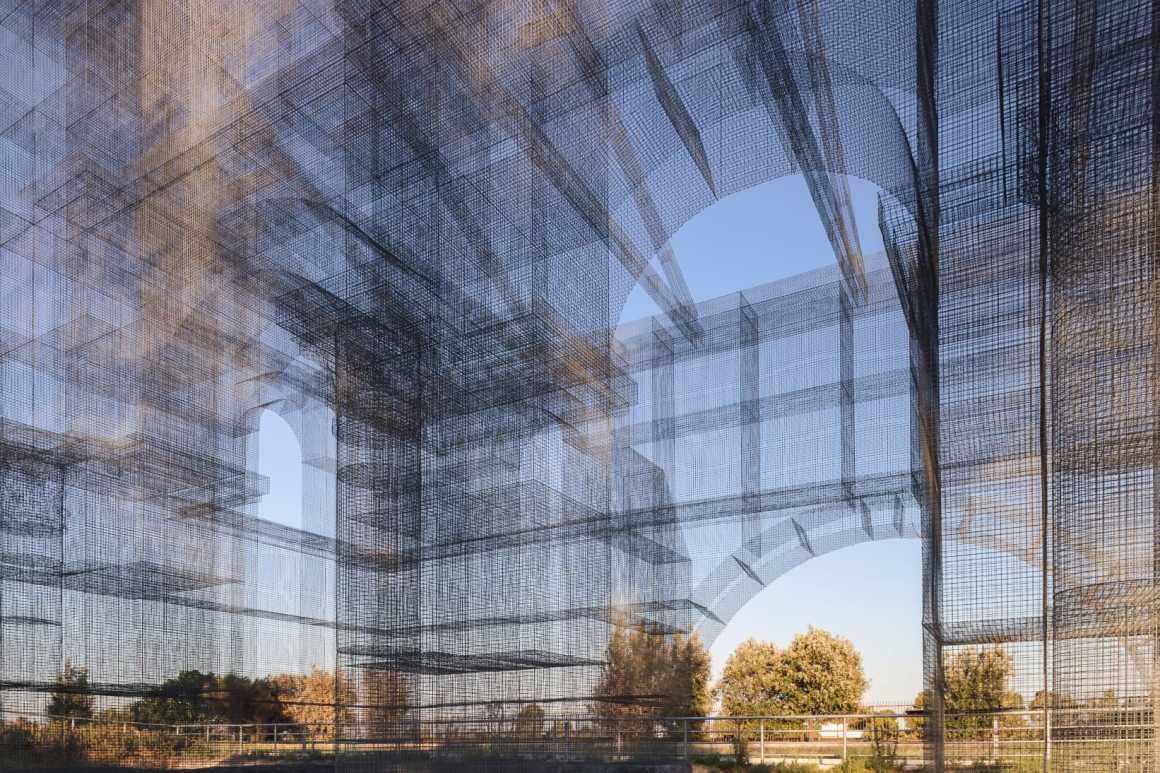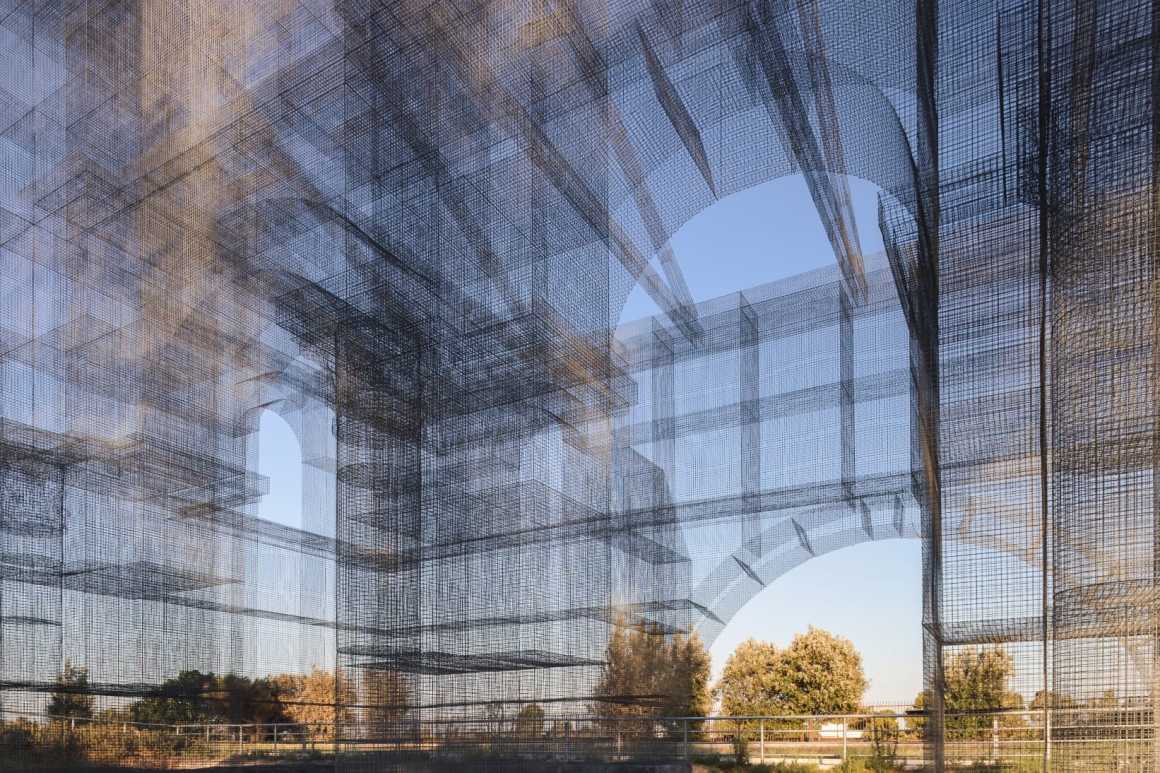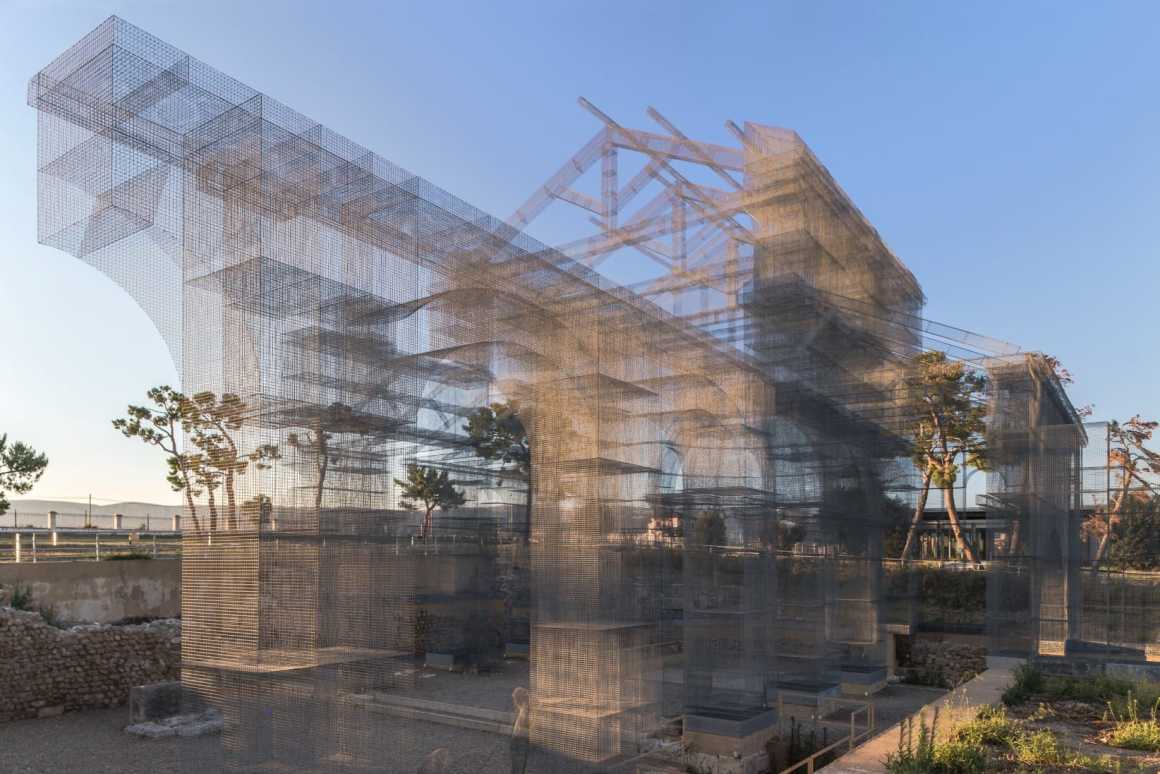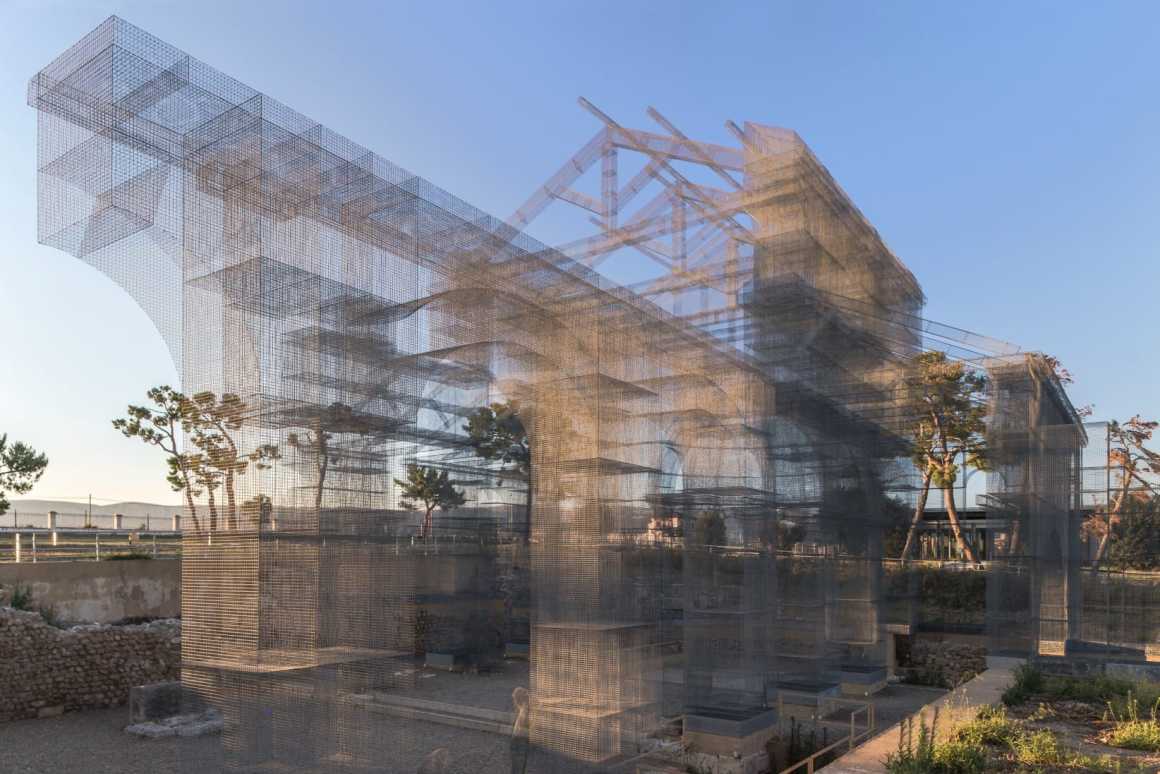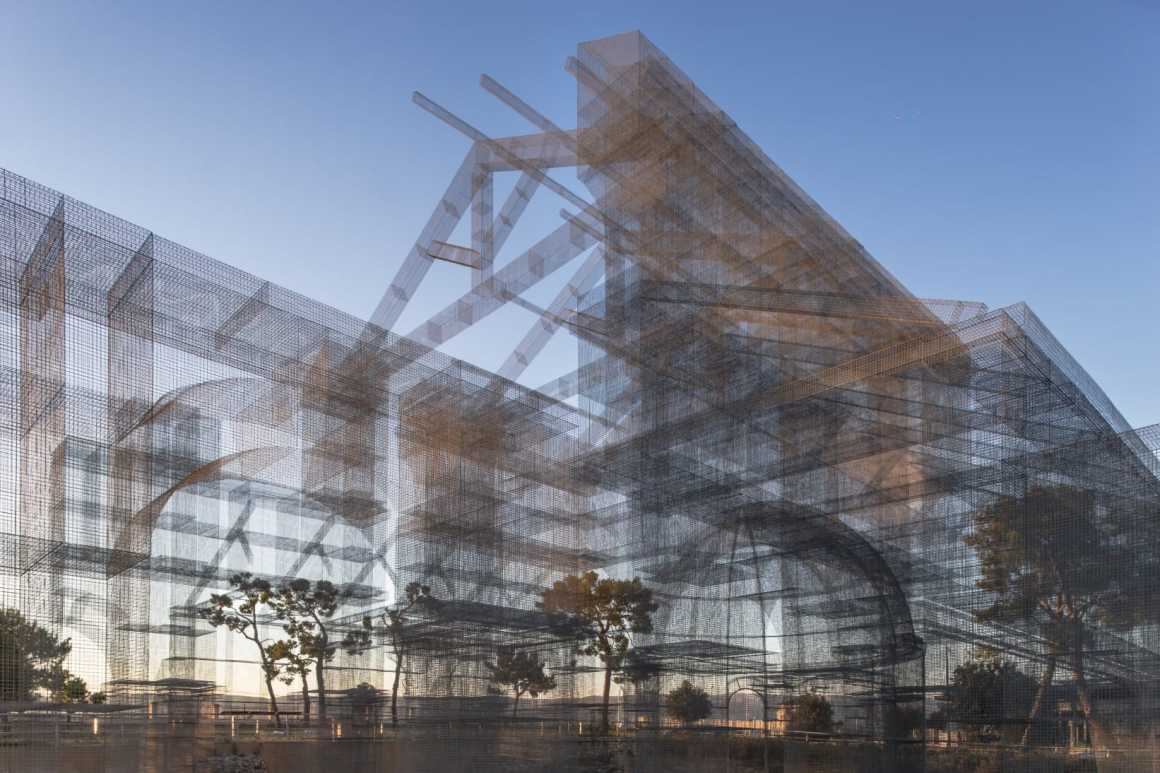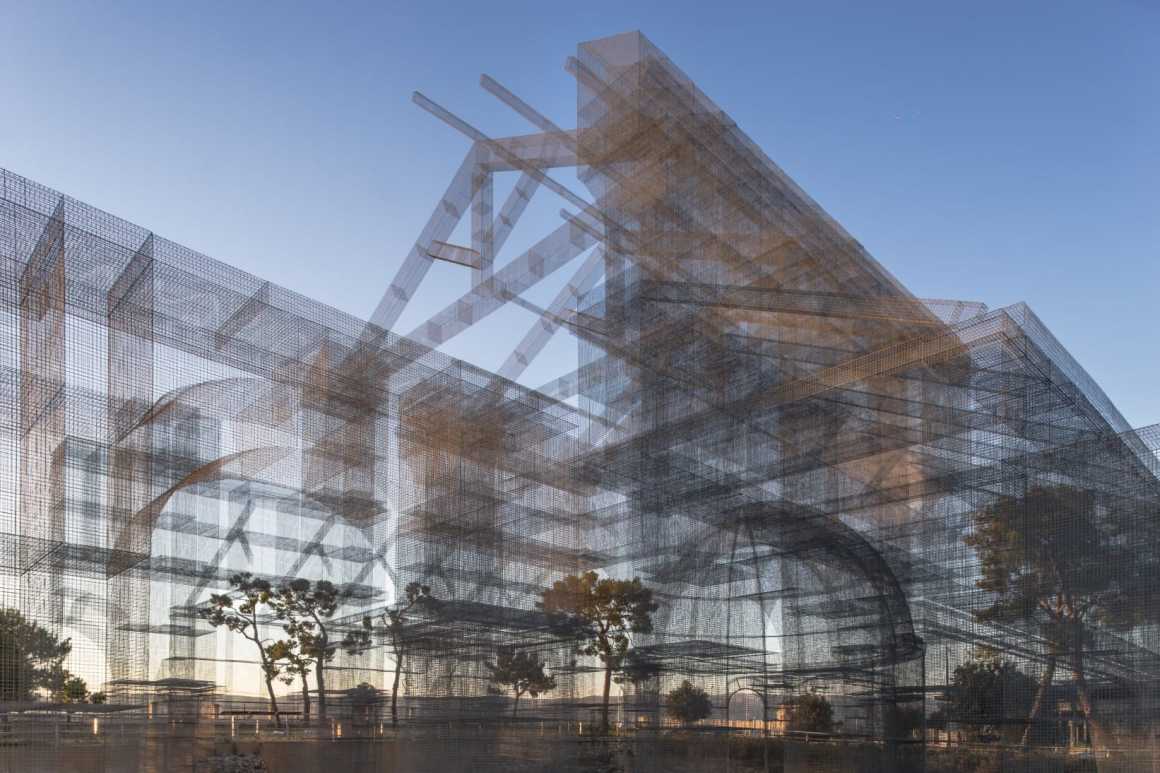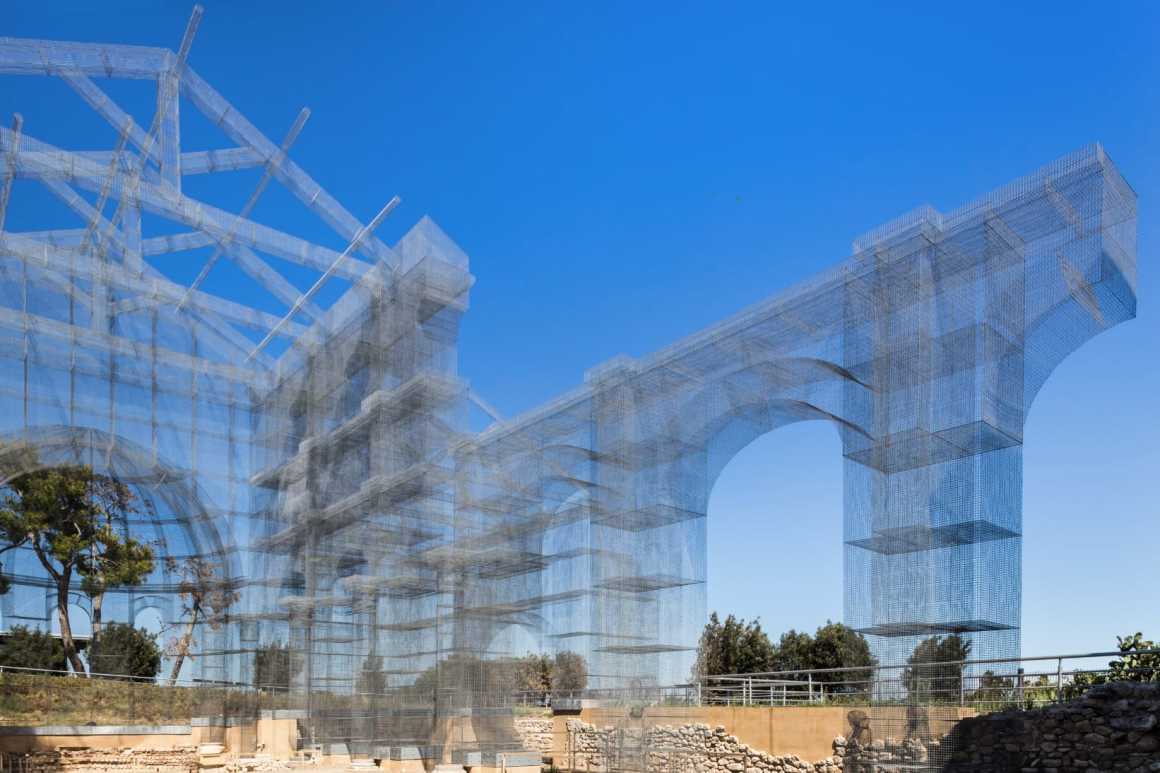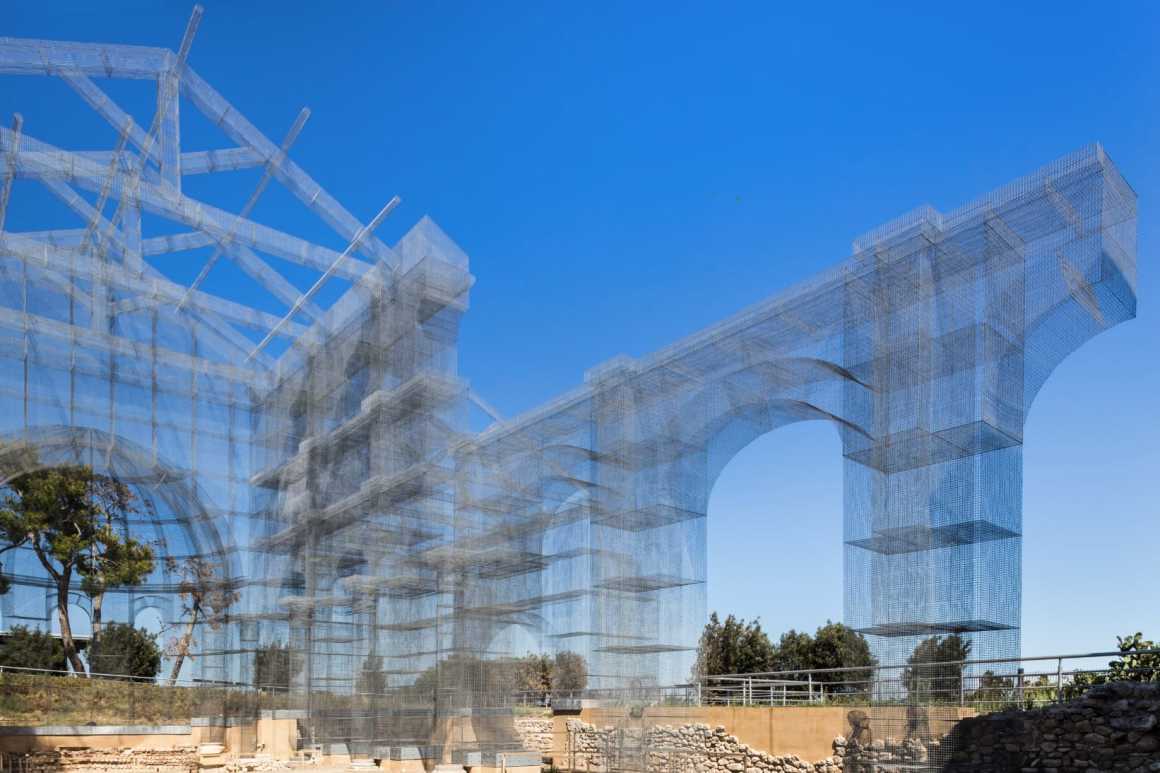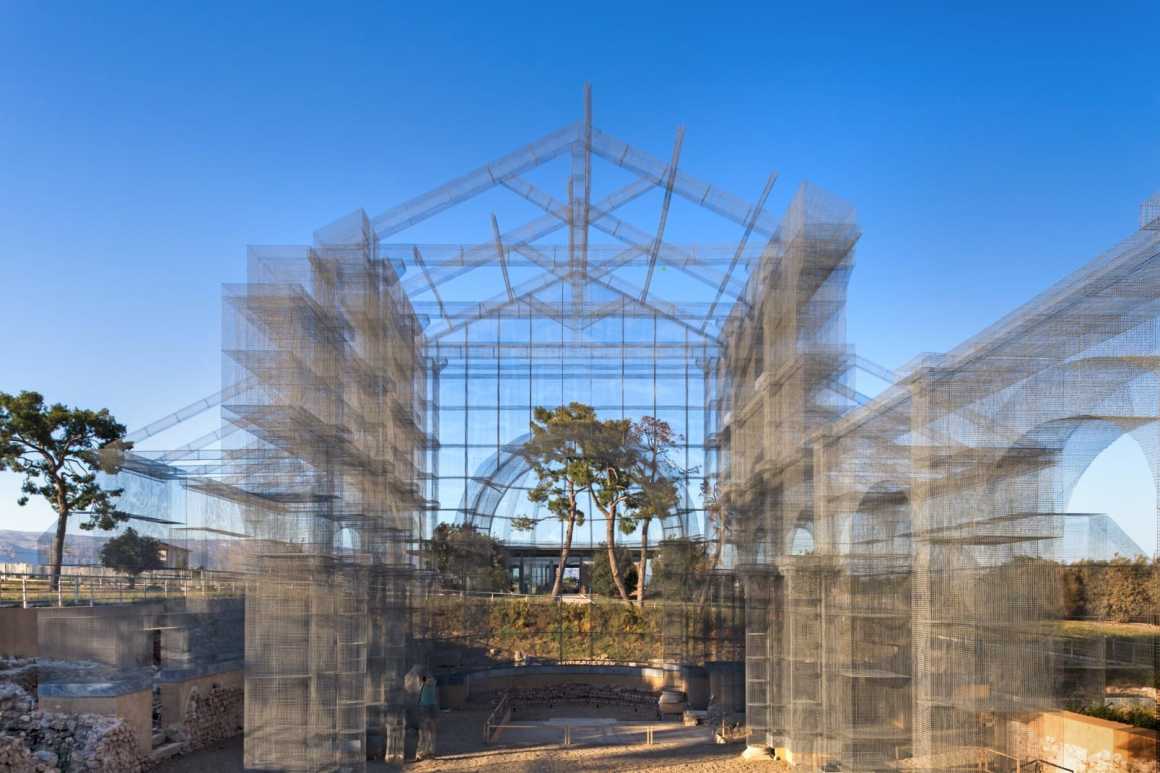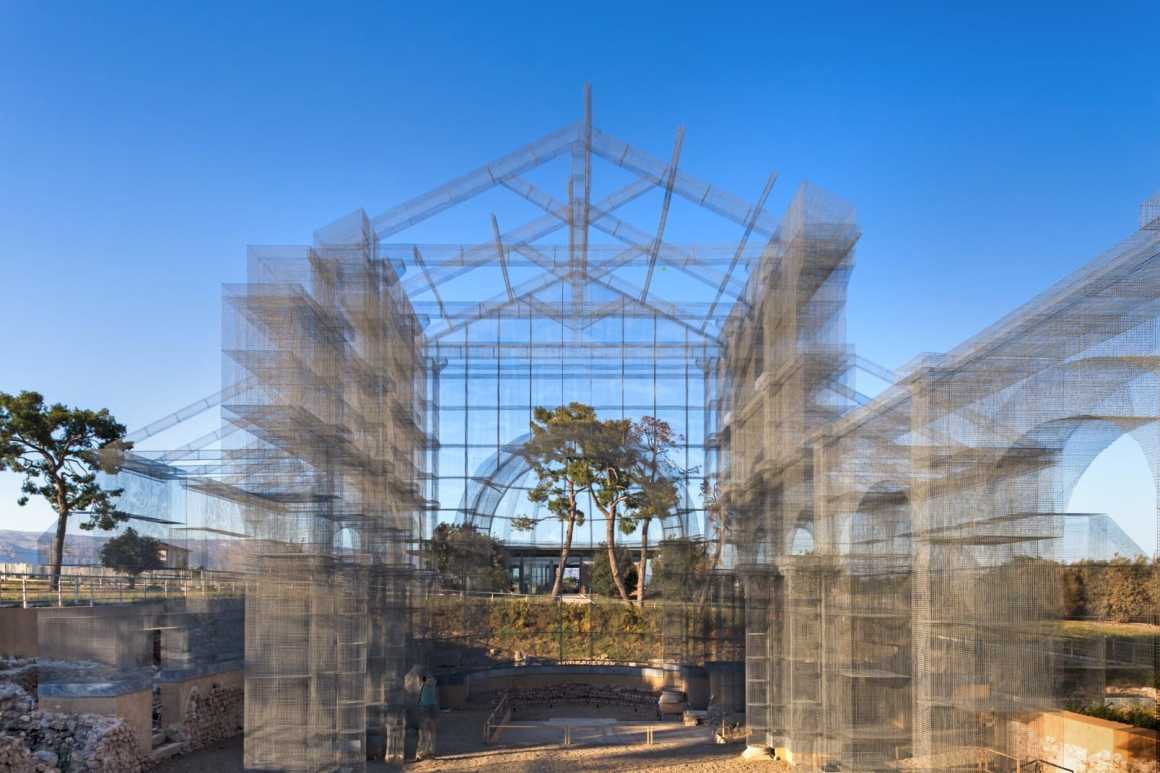 该装置的视觉力量是基于艺术、景观、历史与周边环境相契合的必要基础上的,它将自身定位为古典修复概念艺术,在当代艺术的支撑下实现对考古学的创新性诠释。
The visual power is based on the essential necessity to coincide art, landscape, history and surrounding environment, and configures itself as an artistic development of the classical concept of restoration, an innovative reinterpretation of archaeology realized with the support of contemporary art.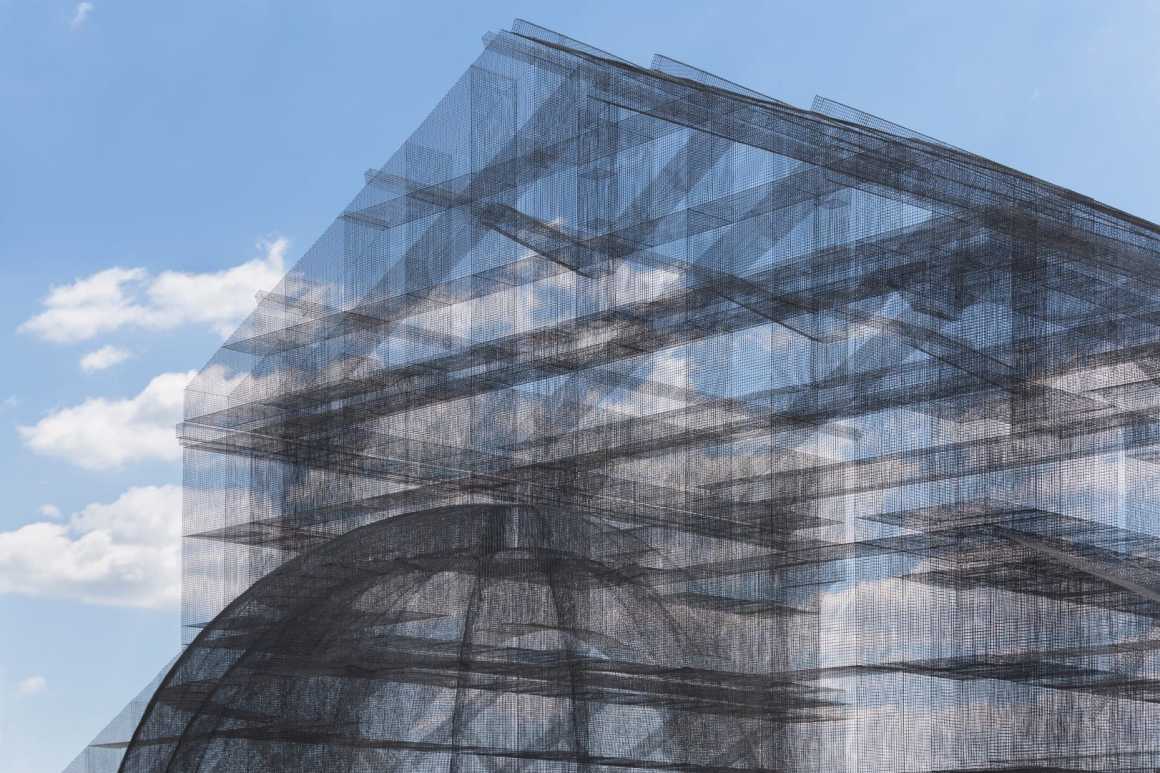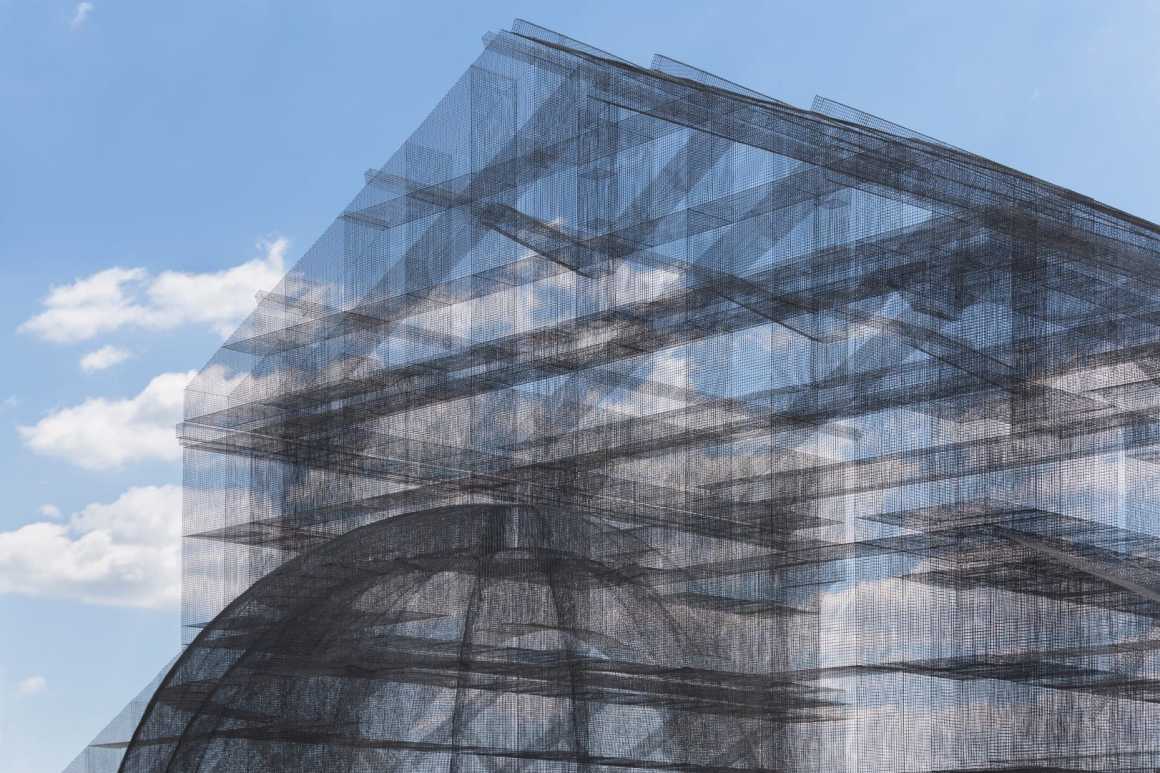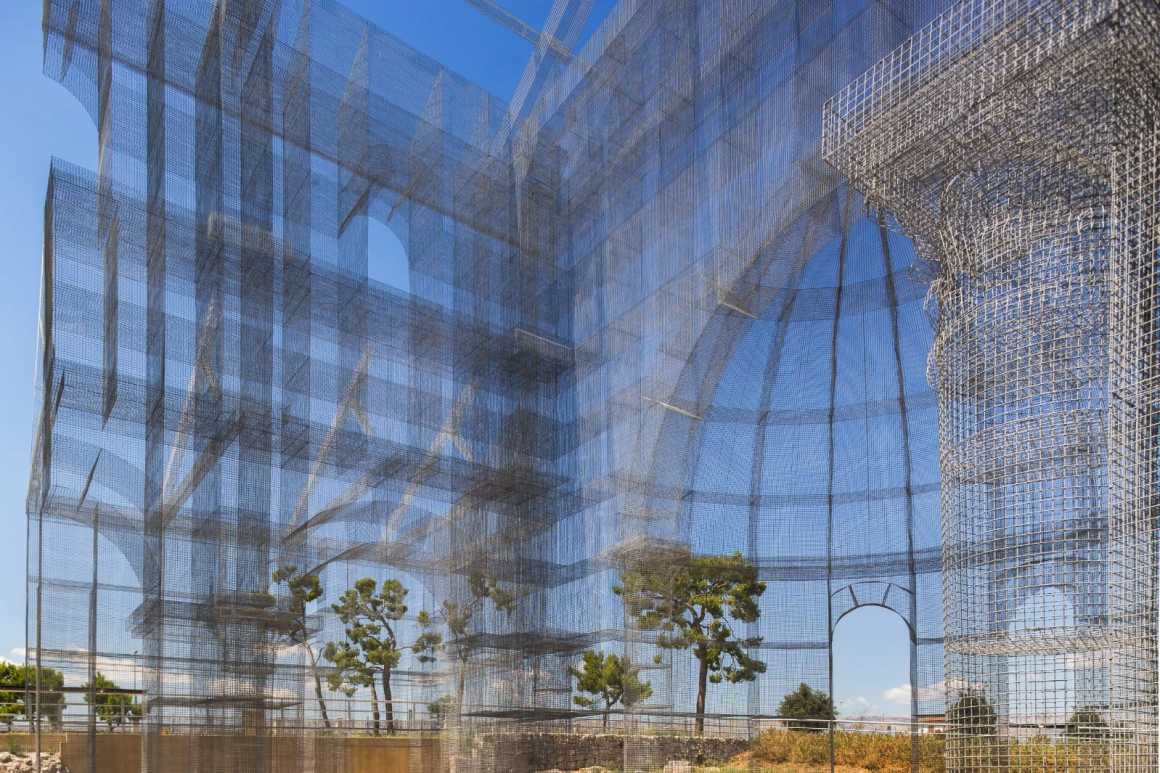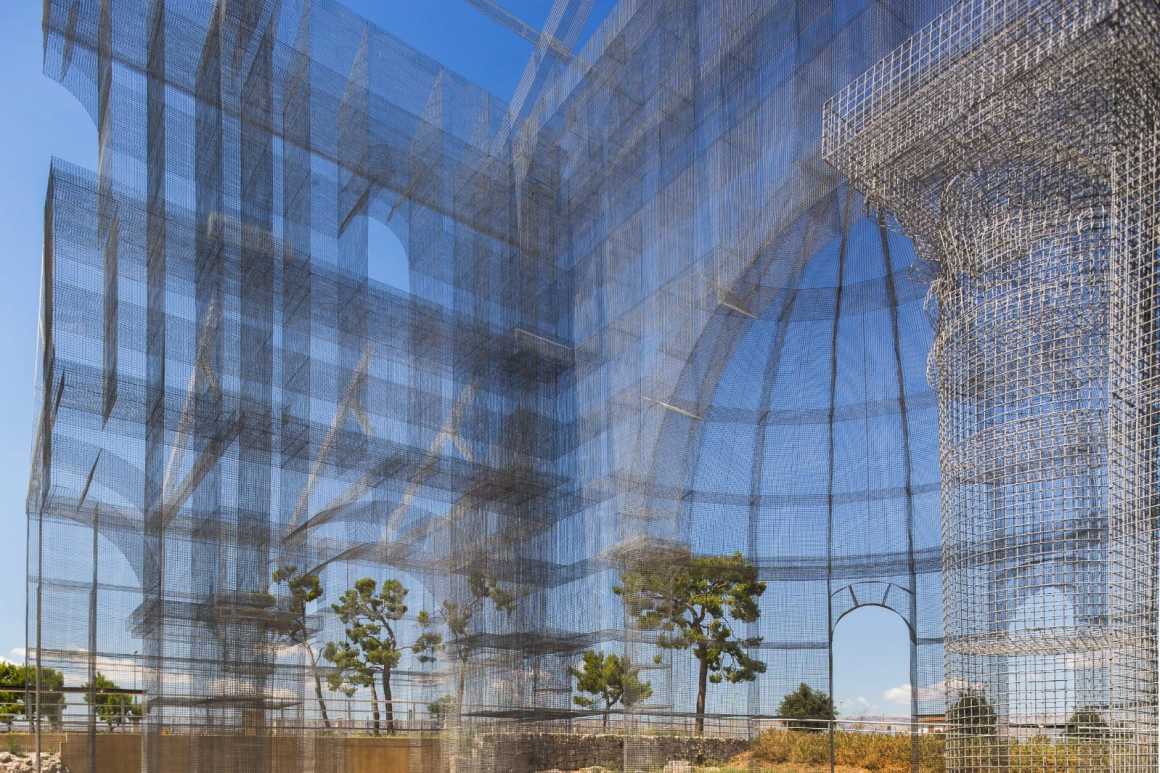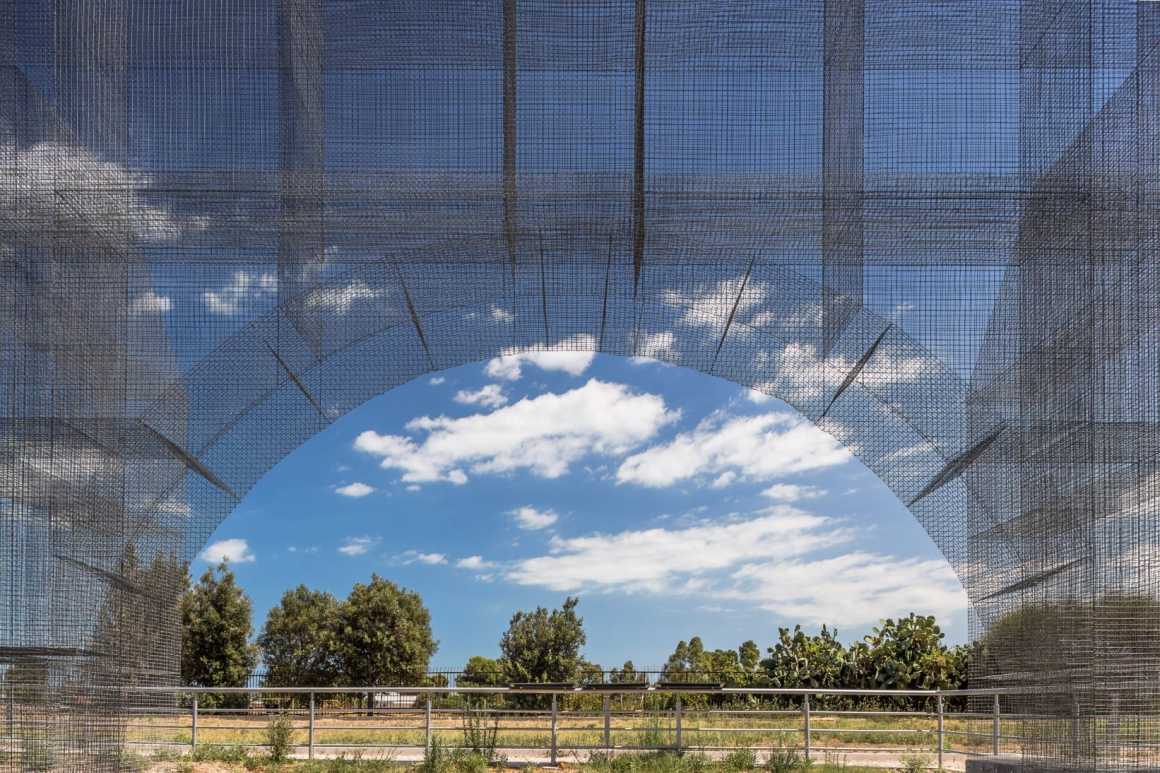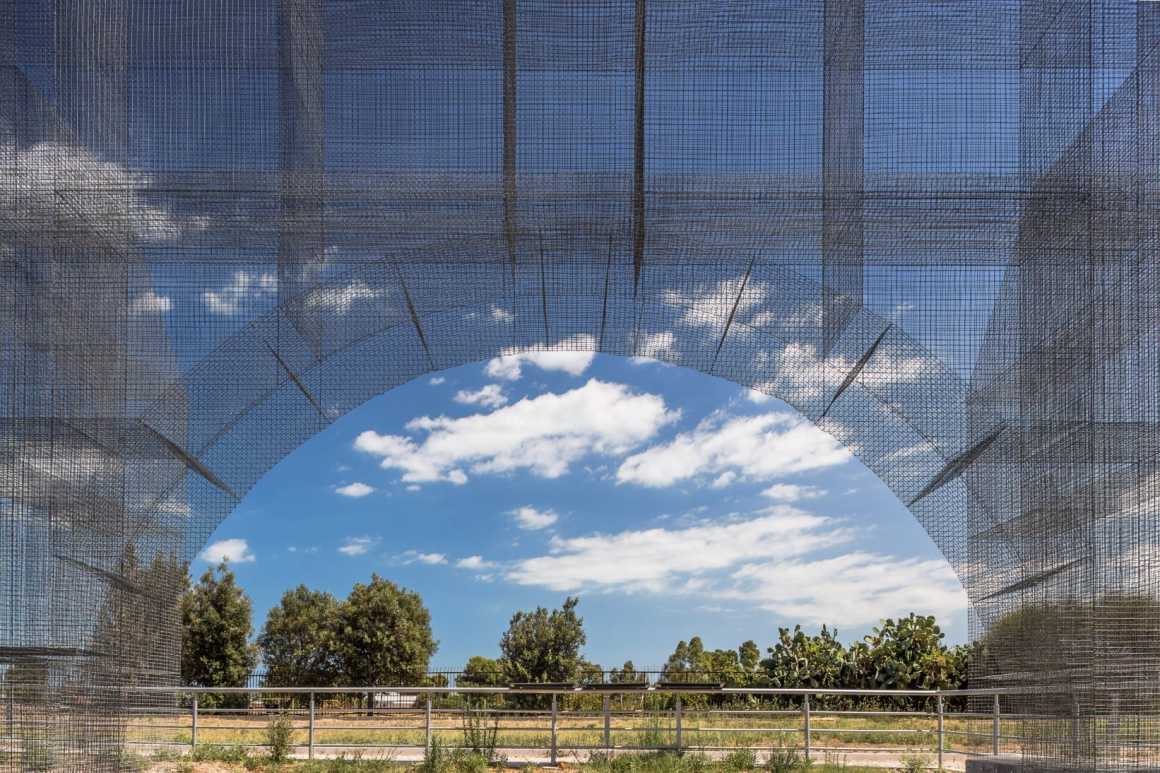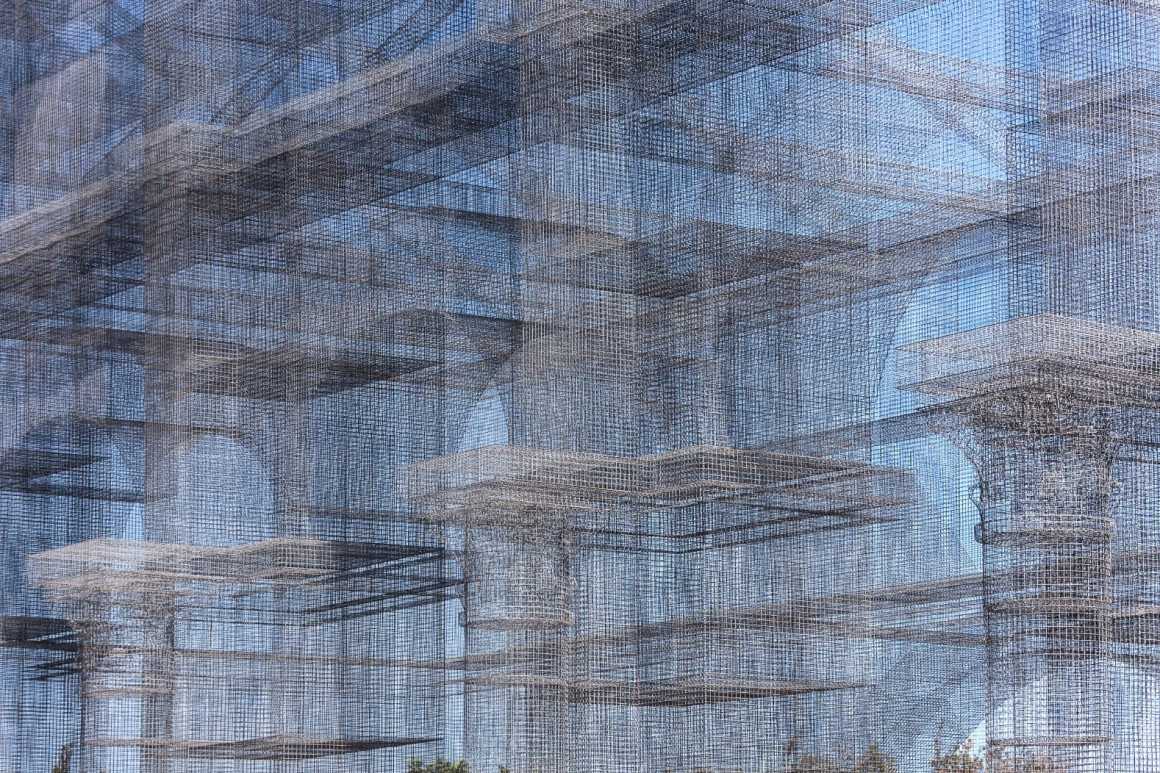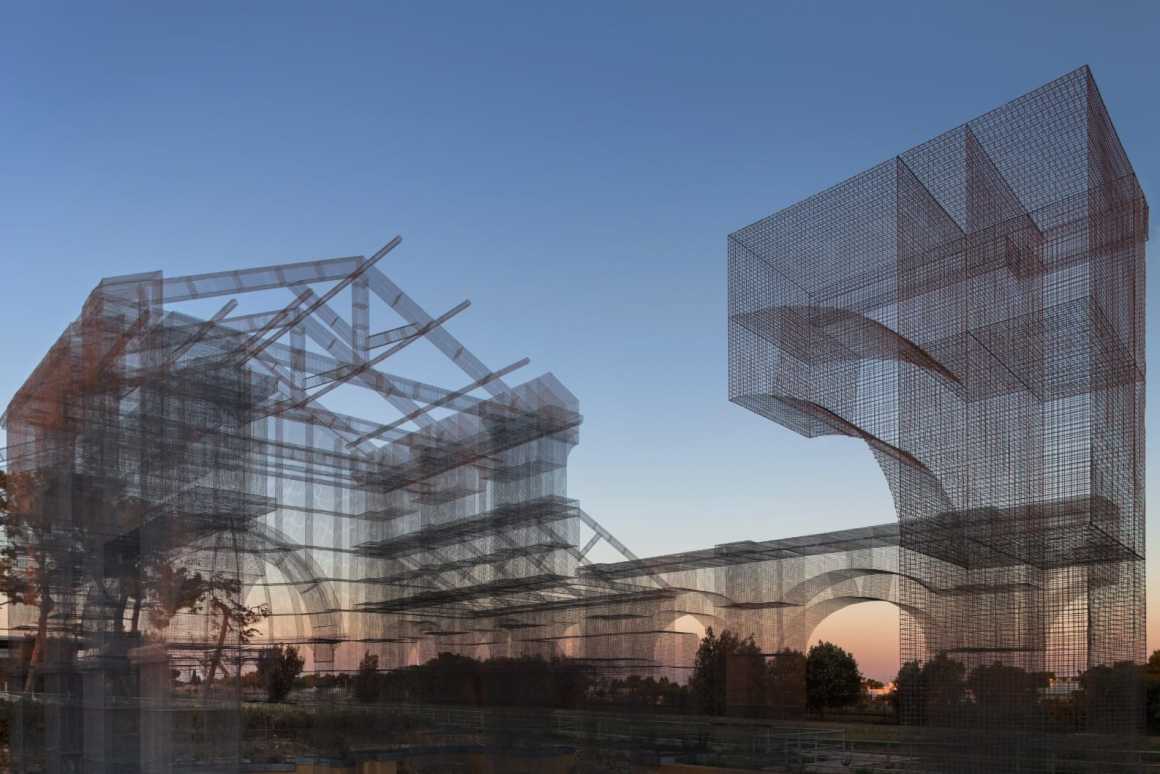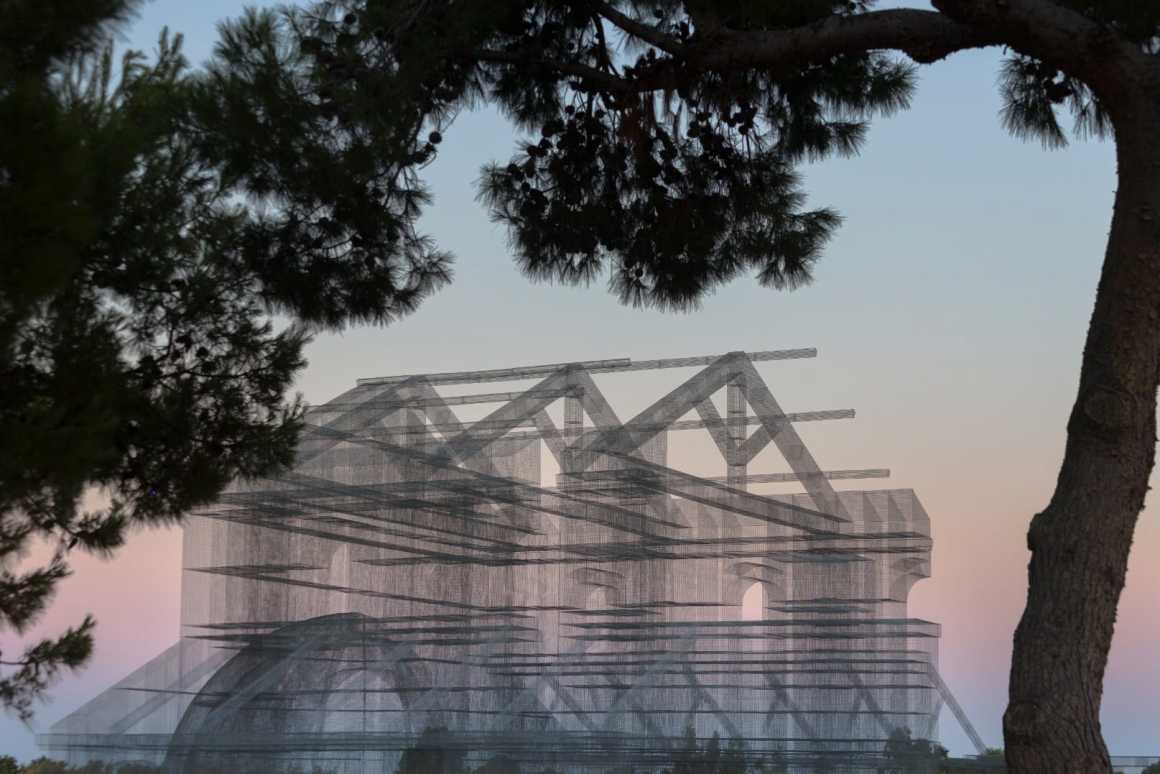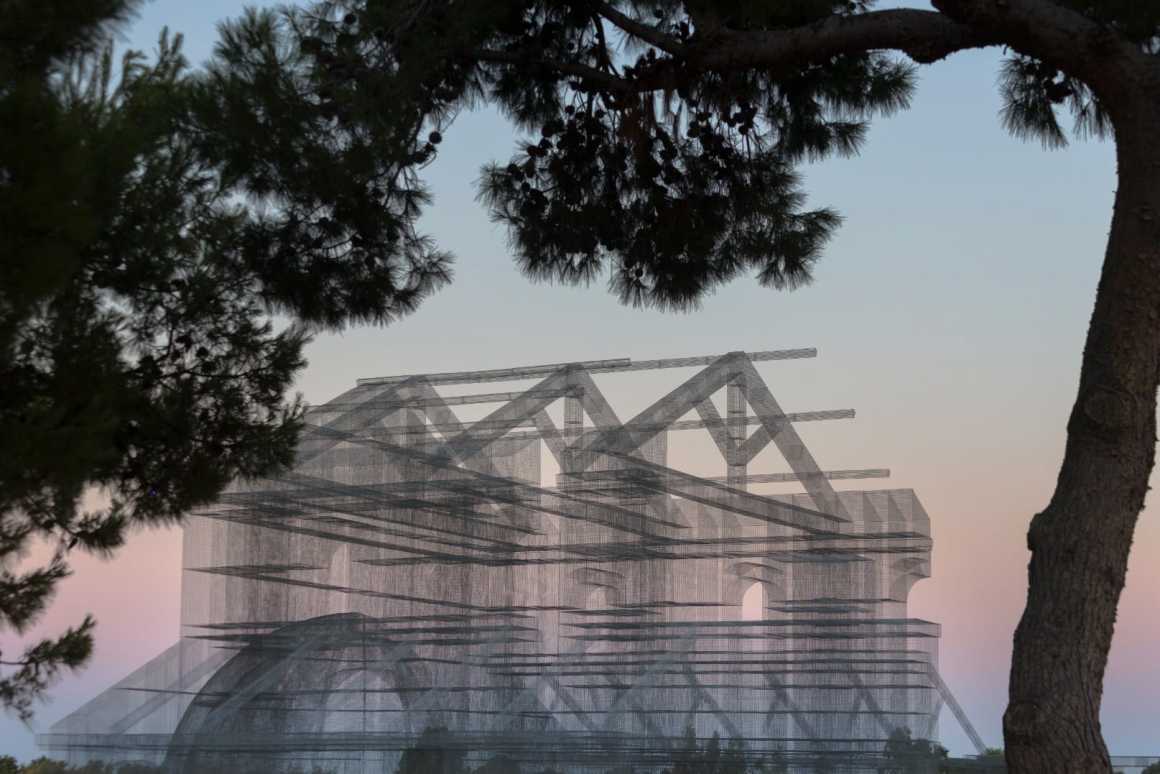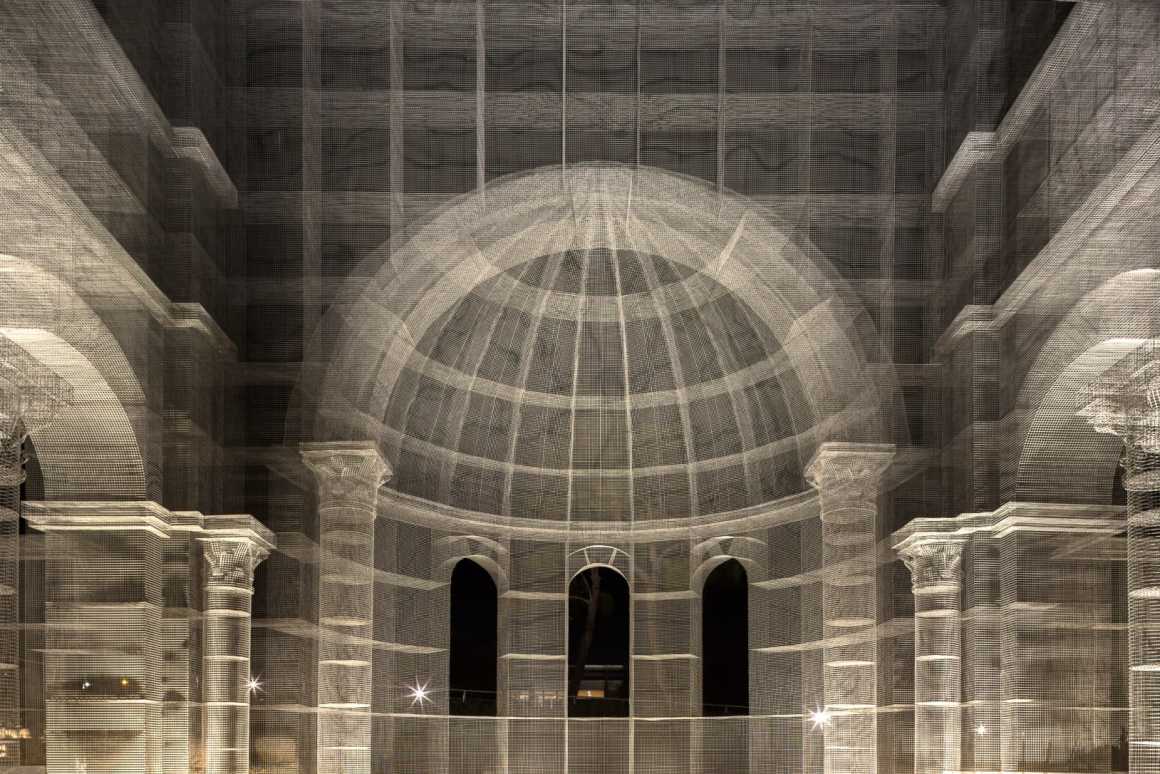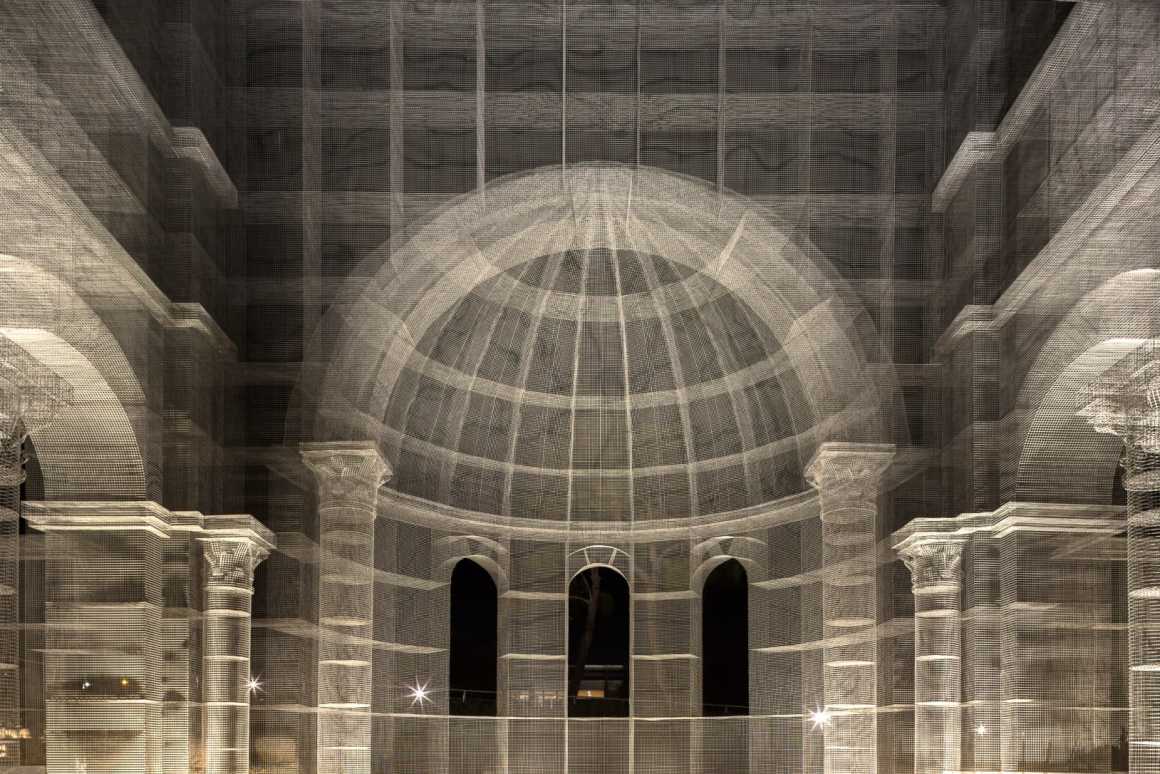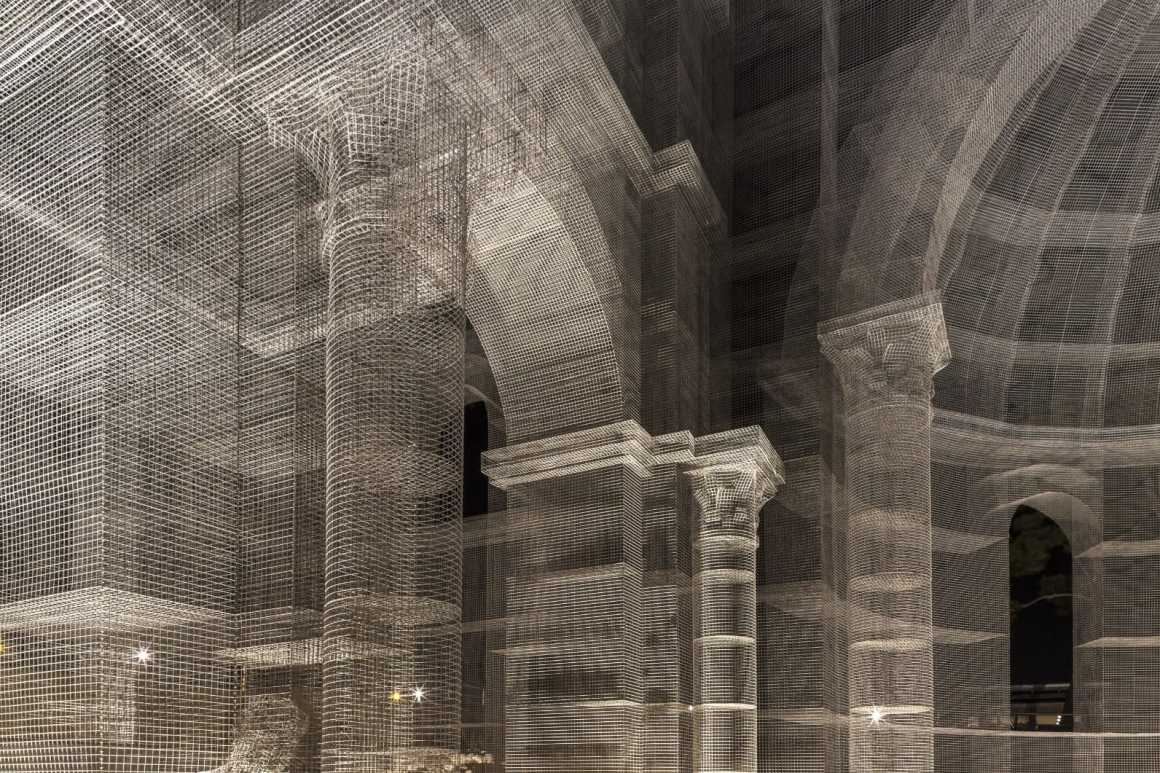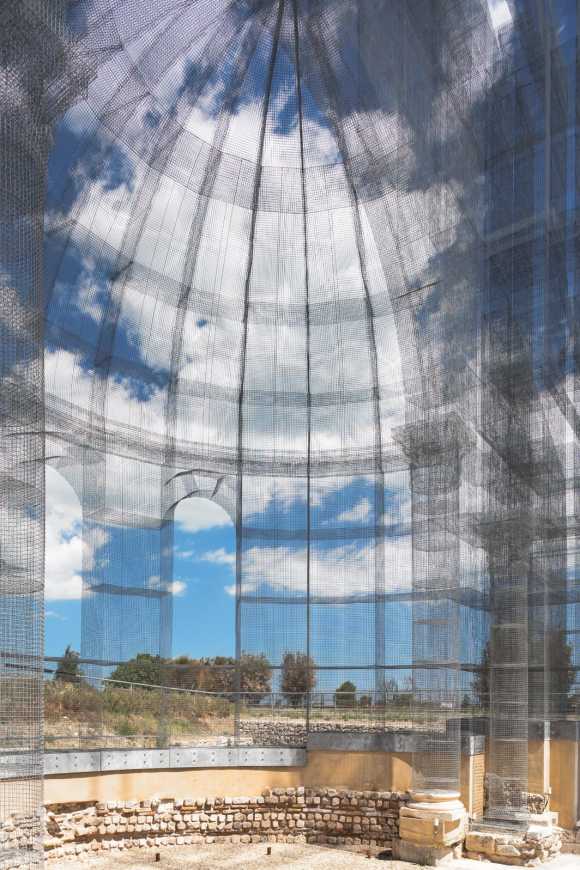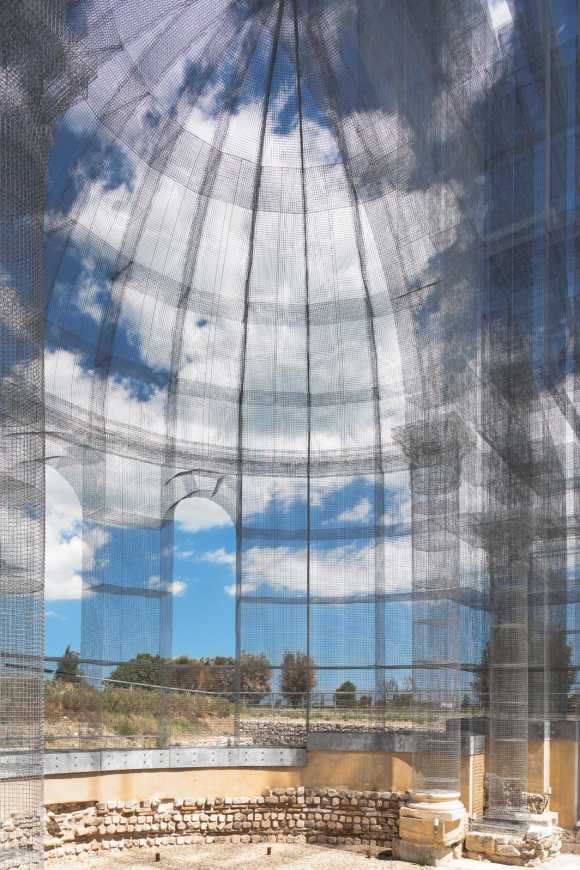 项目类型:永久性装置
委托方:曼弗雷多尼亚文化遗产和旅游部
地点:意大利 曼弗雷多尼亚
项目年份:2016年
Type: Permanent installation
Client: Ministry of Cultural Heritage and Activities and Tourism
Location: Manfredonia (FG), Italy
Year: 2016
更多 Read more about: Edoardo Tresoldi