本文由 Simple朴素摄影 授权mooool发表,欢迎转发,禁止以mooool编辑版本转载。
Thanks Simple Photography for authorizing the publication of the project on mooool. Photos provided by Simple Photography.
Simple 朴素摄影:  北京丽都花园北路街道位于北京市朝阳区,商圈历史已有30多年。街道丰富了艺人们娴静的院落式餐厅与咖啡馆,商业街面亦有浓郁的艺术气息,欧洲式国际客群生活方式。
Simple Photography: Beijing Lidu Huayuan North Road Street is located in Chaoyang District of Beijing. It has a business circle history of more than 30 years. The street renovation design is quietly integrated into the design, enriching the quiet courtyard style restaurants and cafes of artists. The commercial street also has a strong artistic atmosphere and a European style lifestyle of international customers.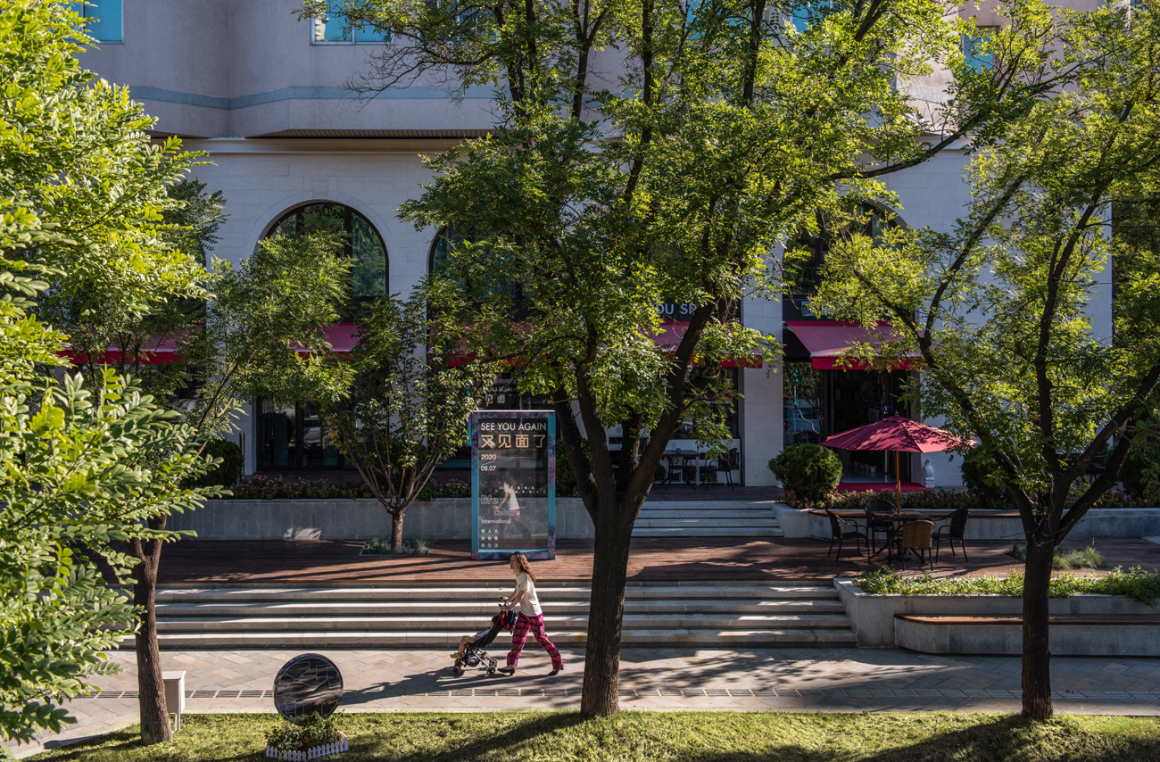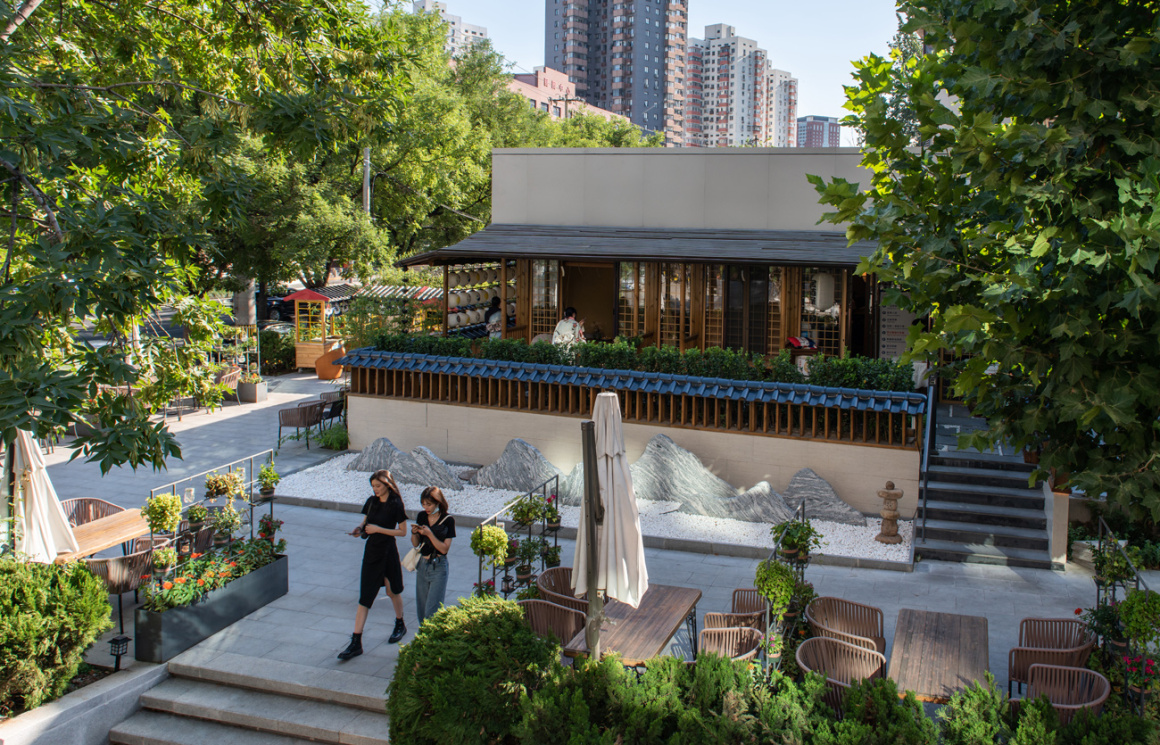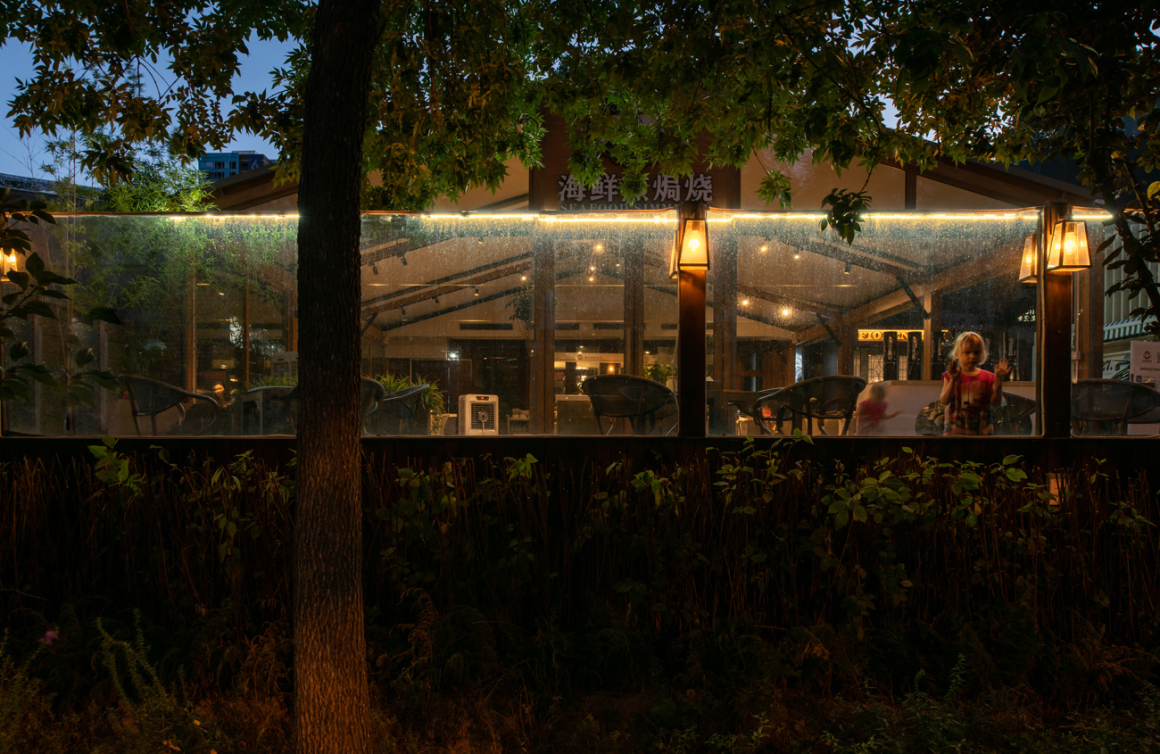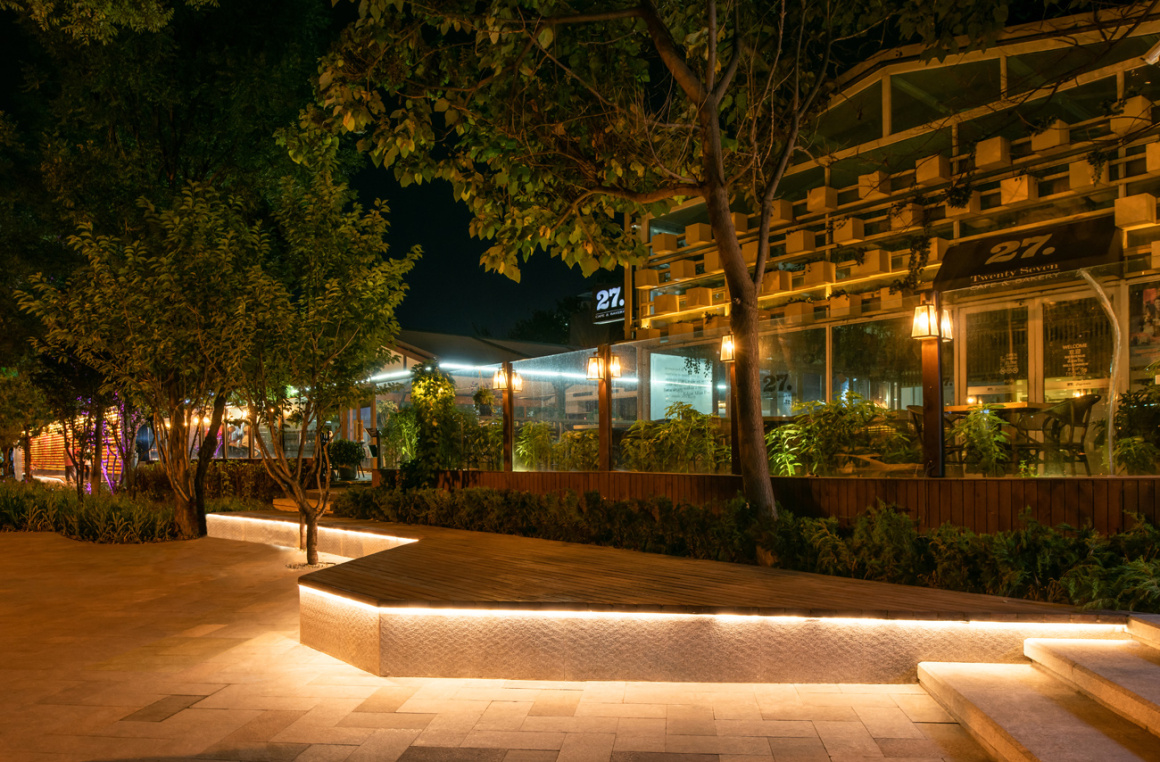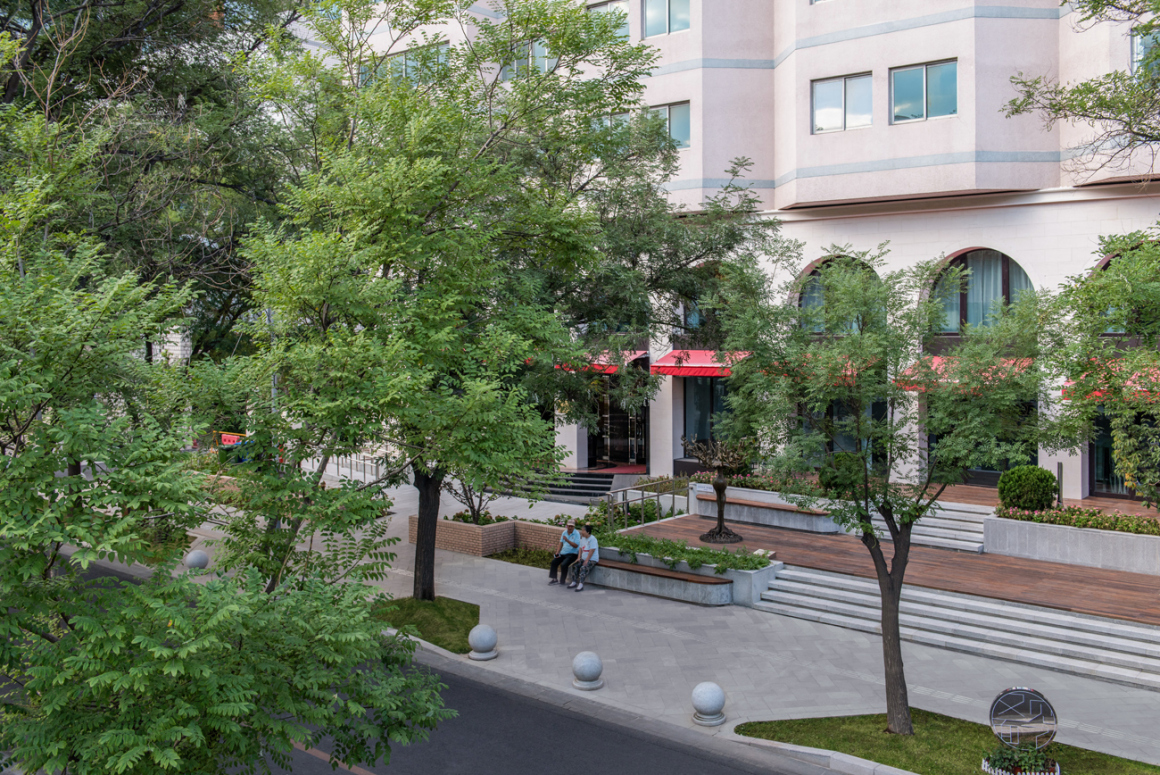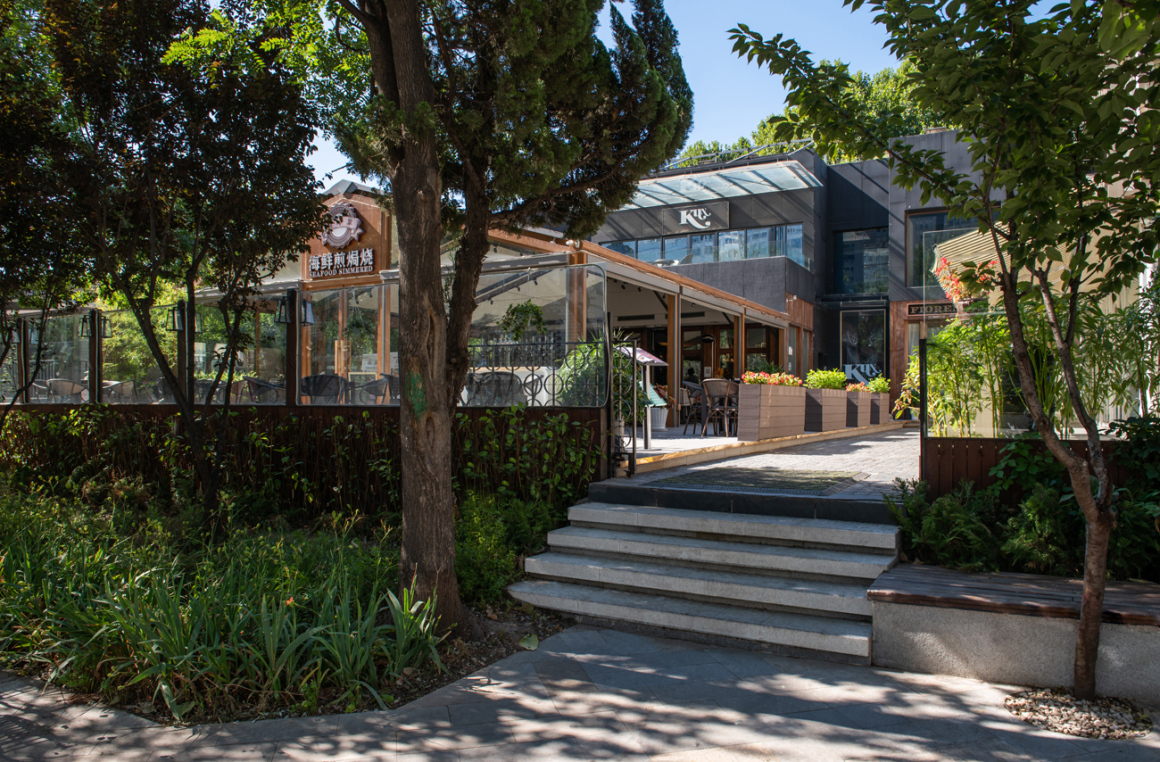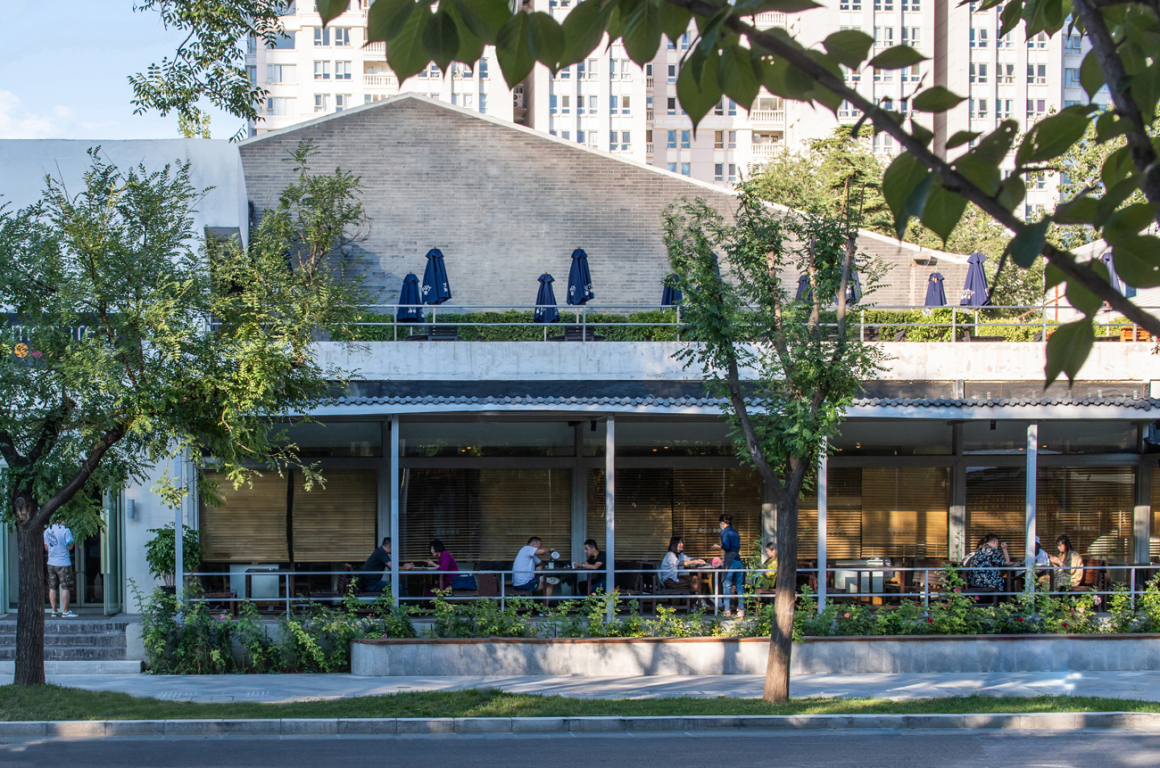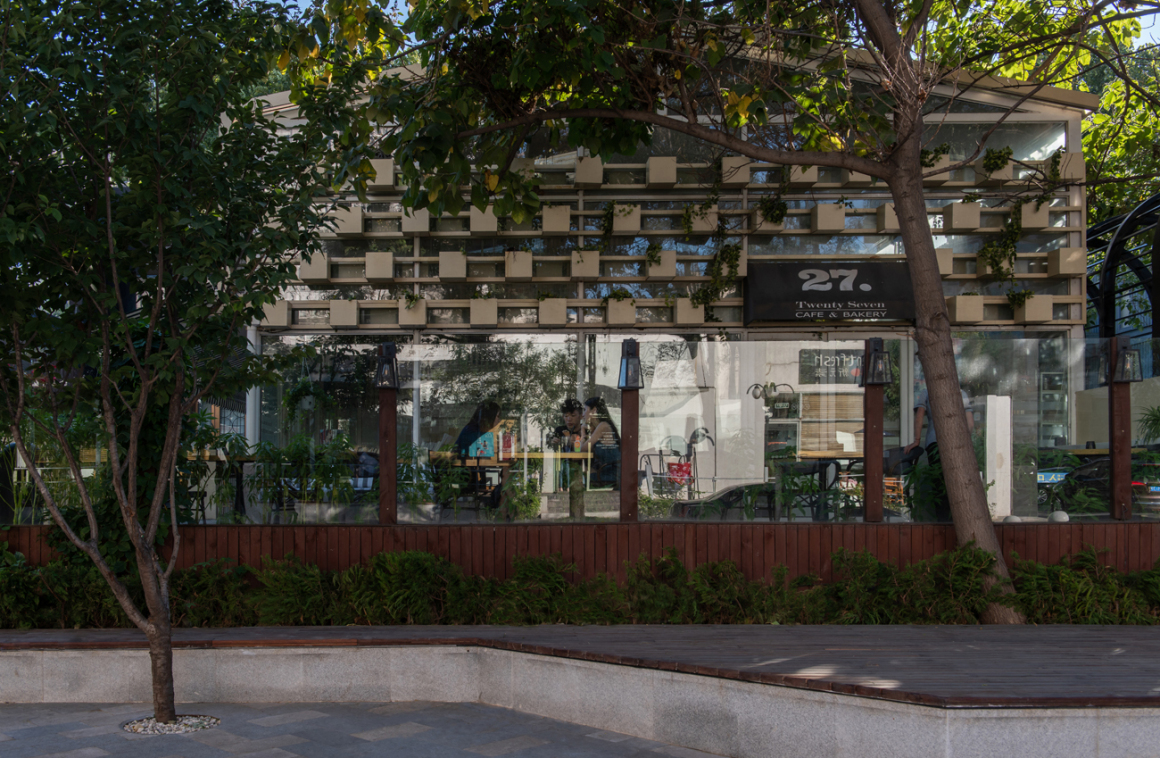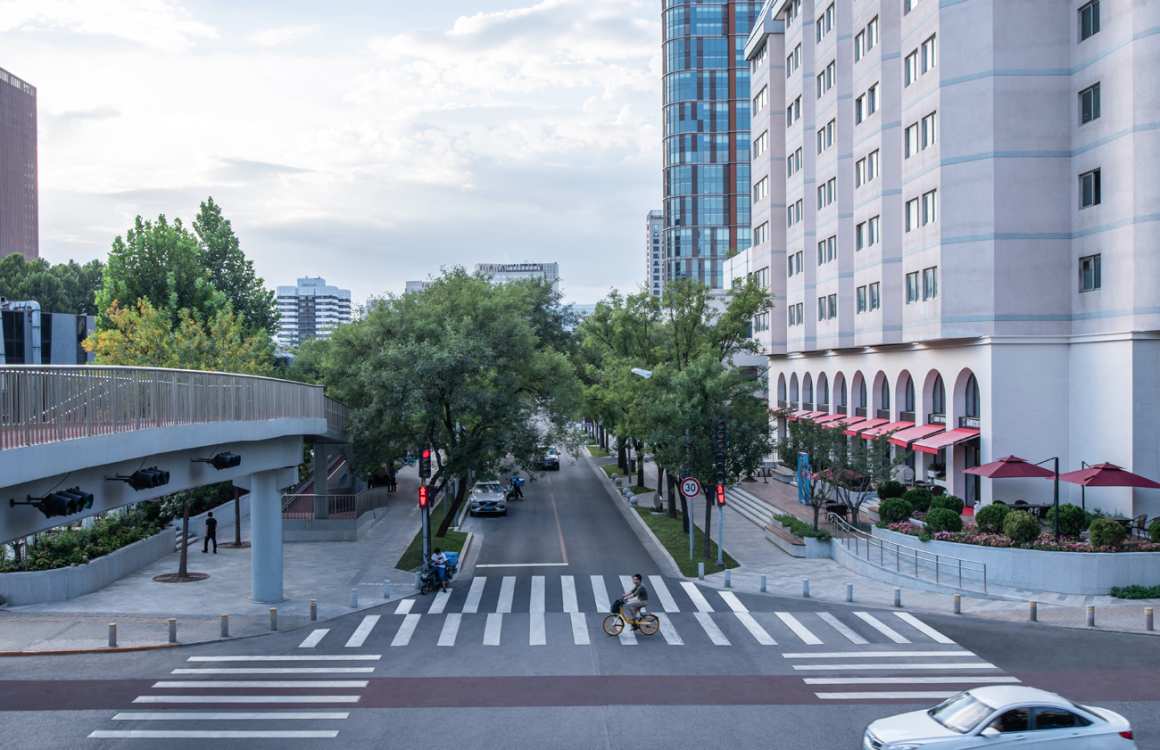 © Simple 朴素摄影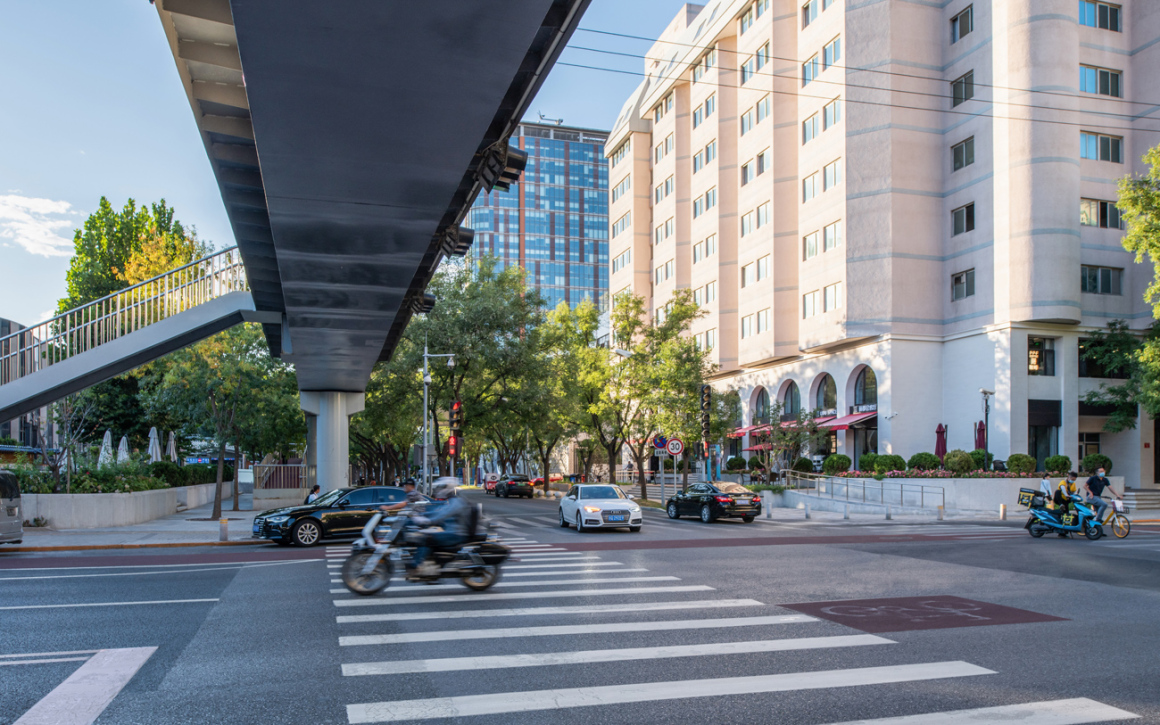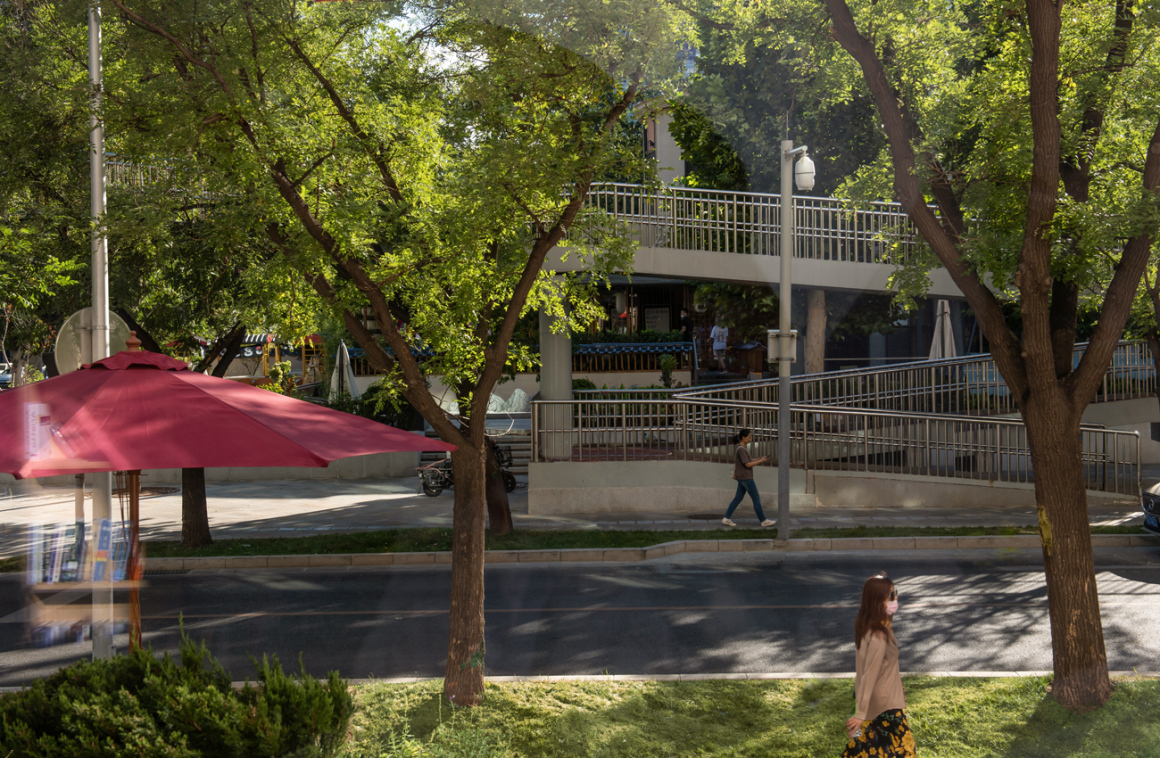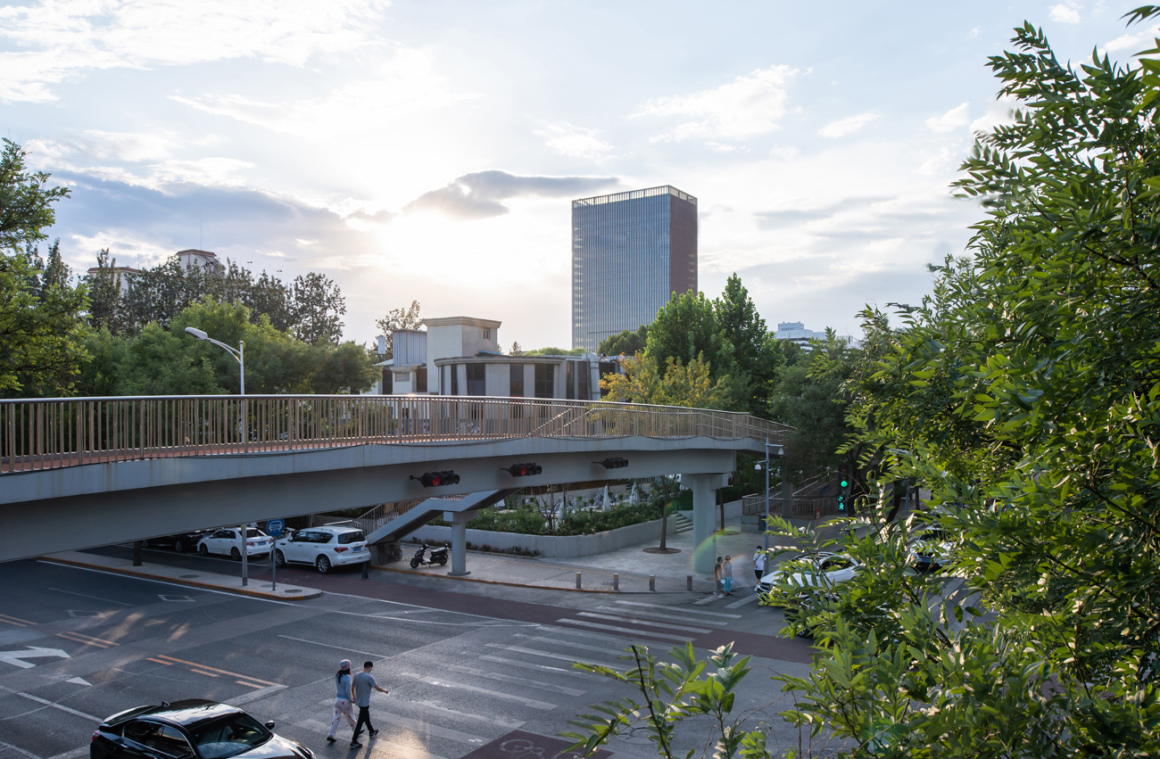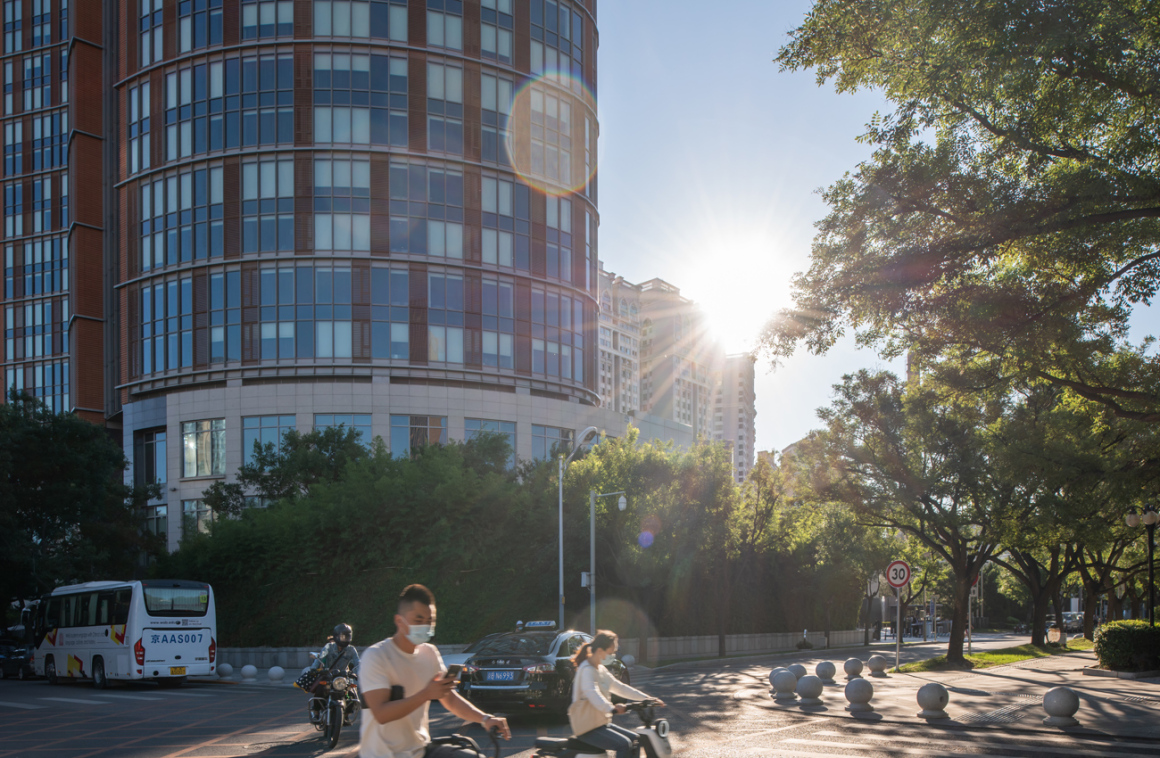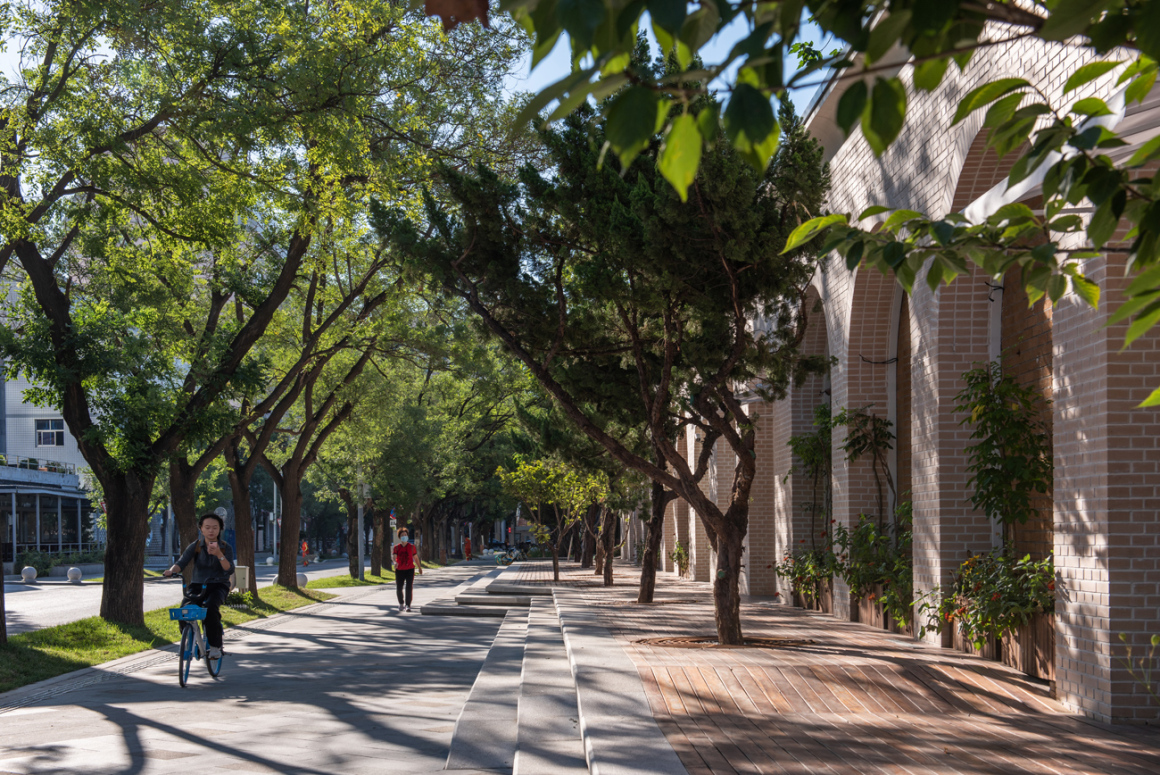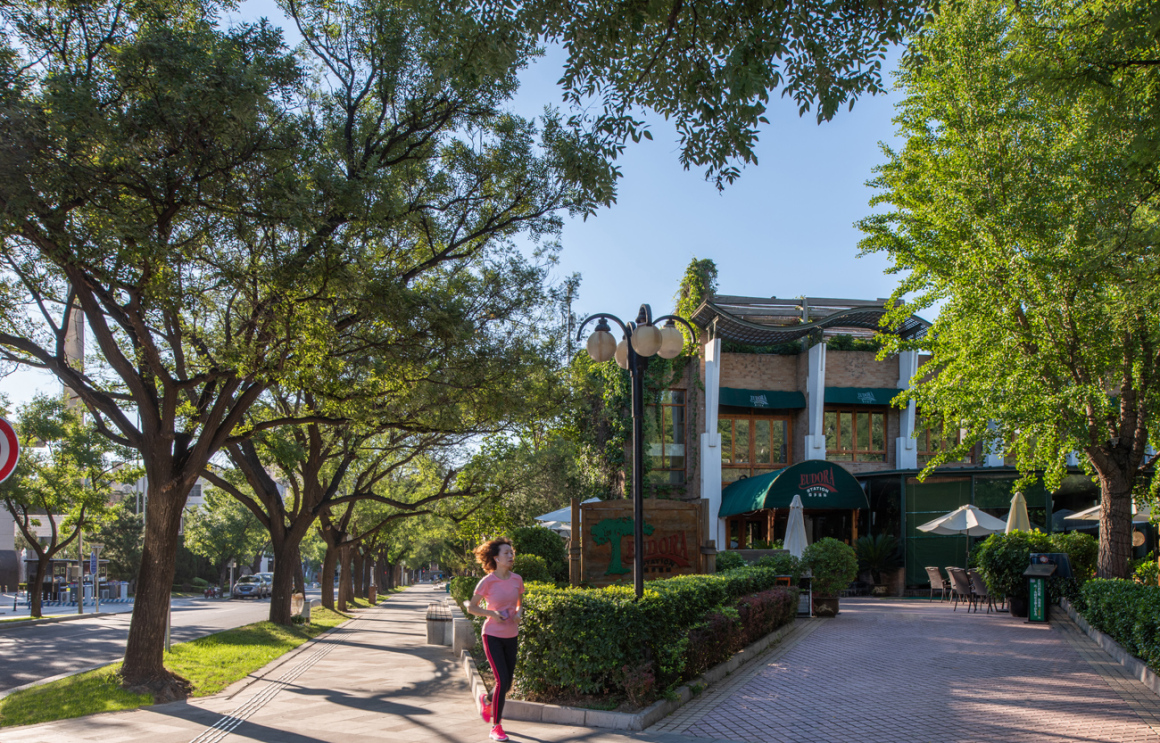 丽都花园北路鼓励街道两旁行人无忧穿行,安全便捷。
Lido Garden North Road encourages pedestrians on both sides of the street to walk safely and conveniently.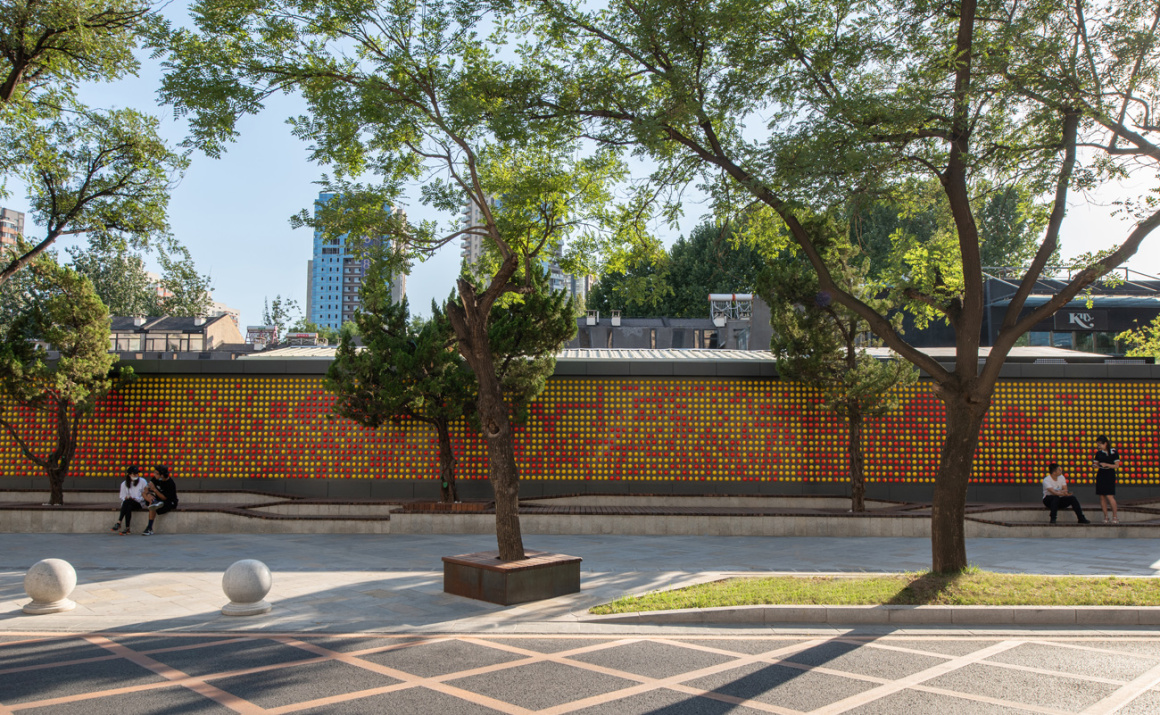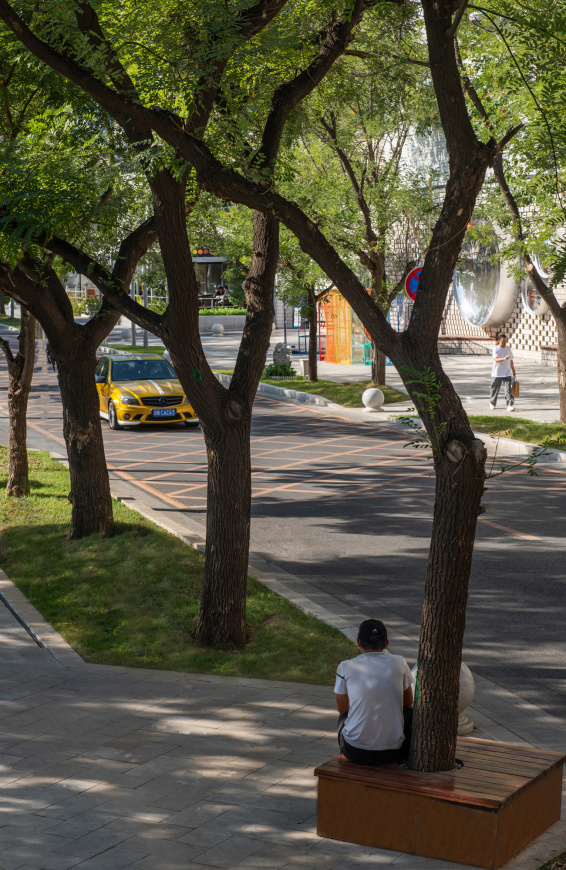 丽都花园北路高大的国槐·干香柏林荫蔽日,如公园媲美。步道两旁的金光菊·紫锥·蝴蝶草·芙蓉葵吐露芬芳。步行道地面严丝合缝的彩色铺砌带来视觉享受与行走舒适感。左右街道设计儿童游乐区,红黄相间的彩球墙可拼出N种灵活图形,深受孩子们的喜欢:哈哈镜墙体给人以轻松愉悦,丽都独特墙体设计用艺术融合商业空间,充满了童趣和文化气息。
Lido Garden North Road tall Sophora japonica · dry cedar shade block out the sun, such as the park. Golden chrysanthemum, echinacea, butterfly grass and Hibiscus manihot on both sides of the trail are fragrant. The color paving of the footpath ground brings visual enjoyment and walking comfort. Around the street design children's play area, red and yellow ball wall can spell out n kinds of flexible graphics, loved by children: ha ha mirror wall gives people relaxed pleasure, Lido unique wall design with art fusion commercial space, full of children's interest and cultural atmosphere.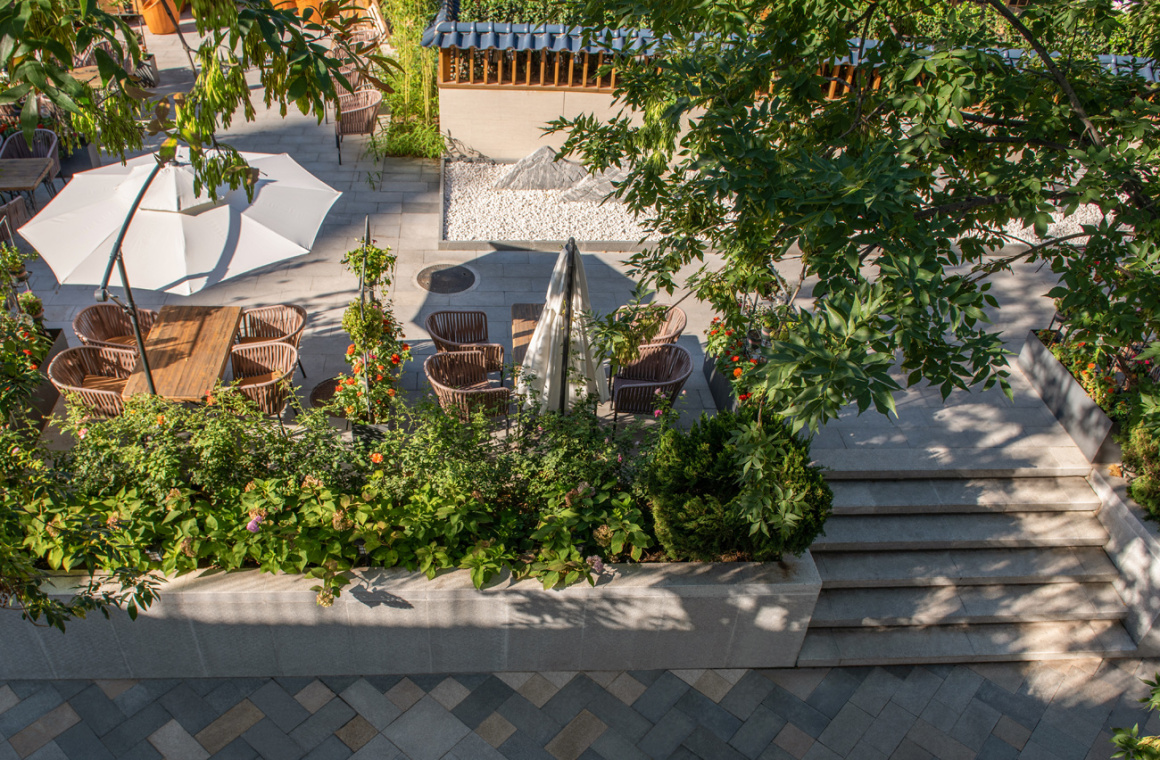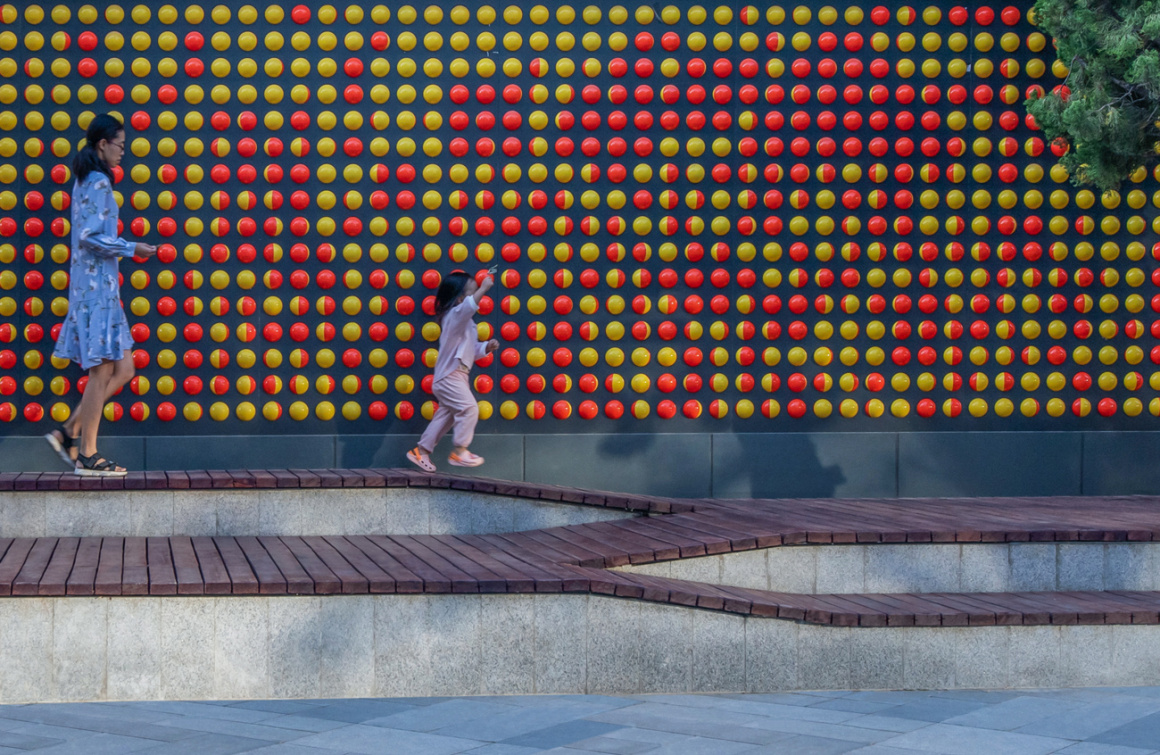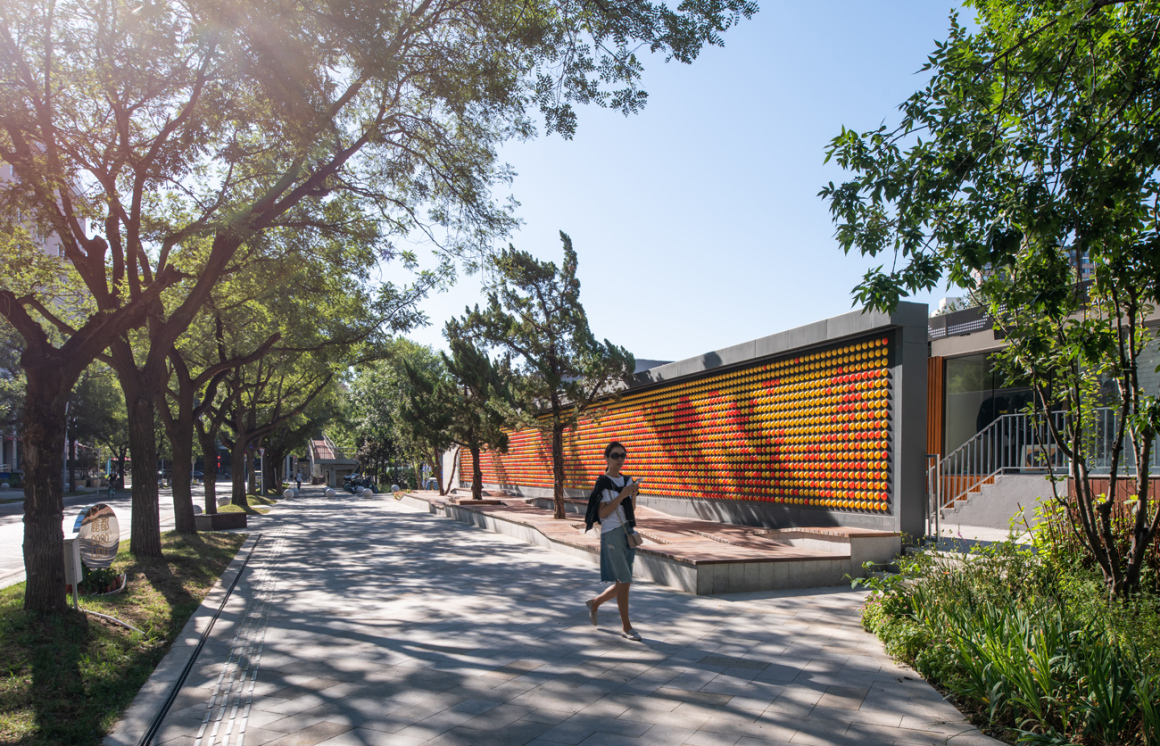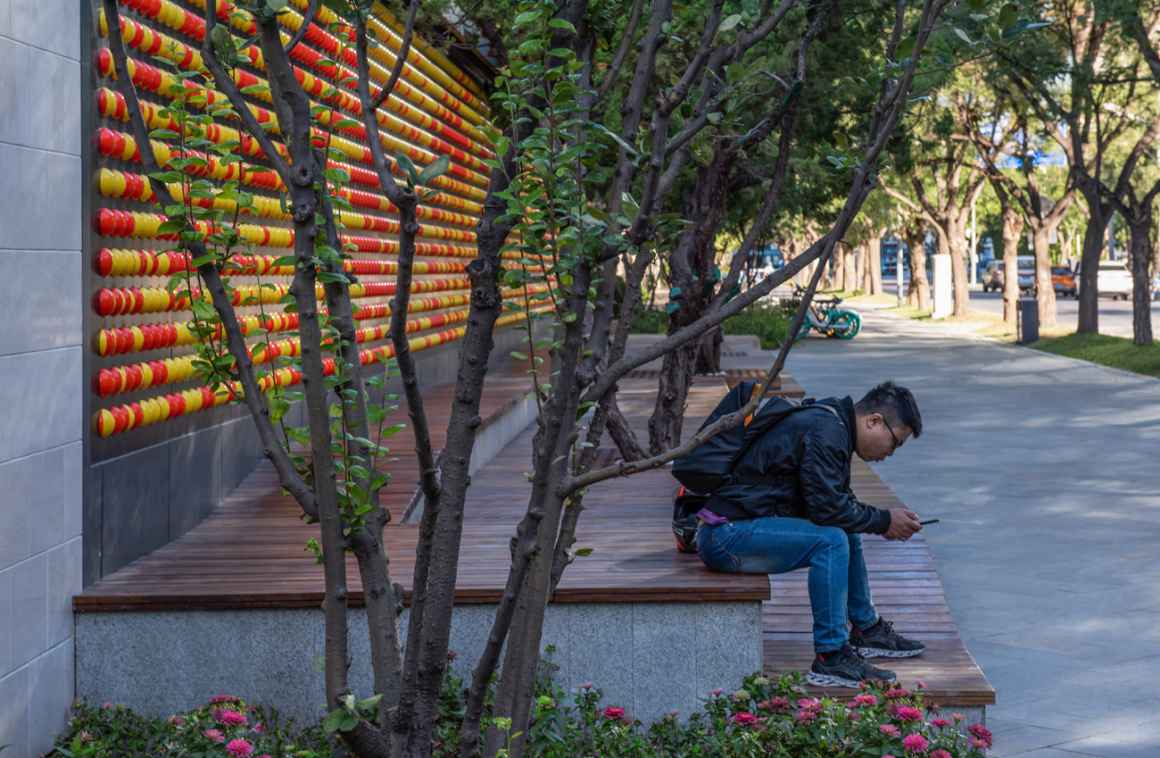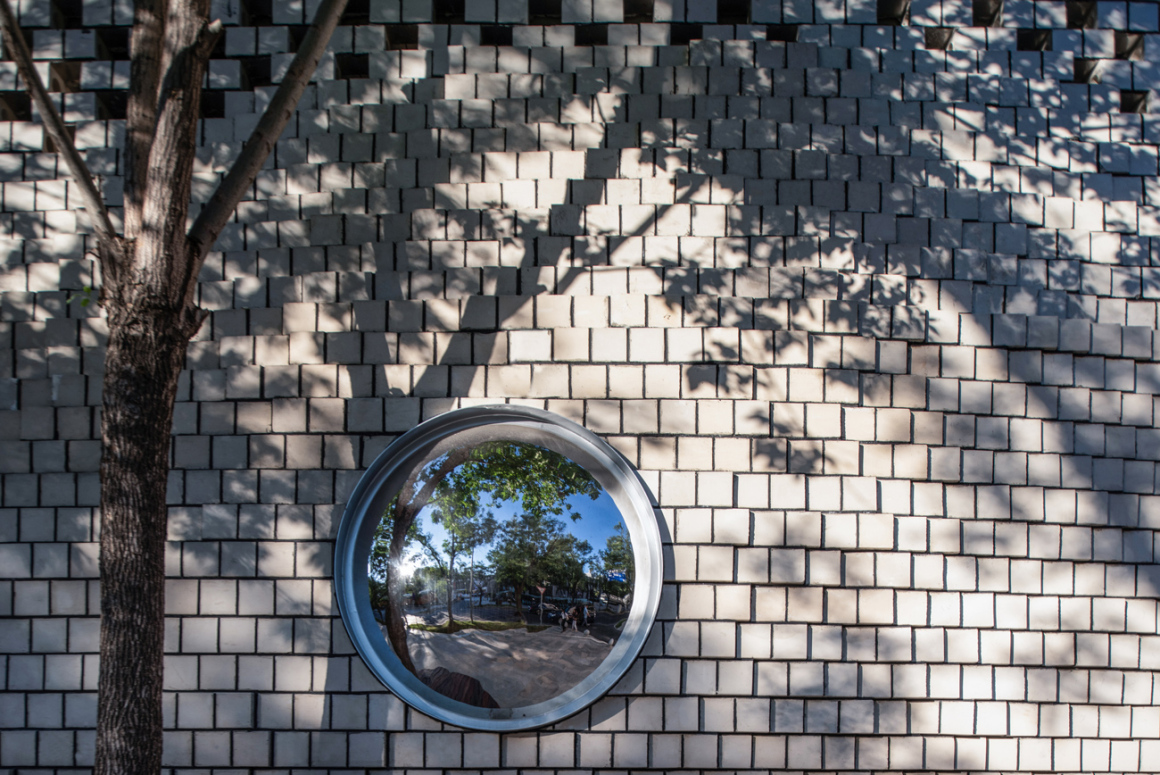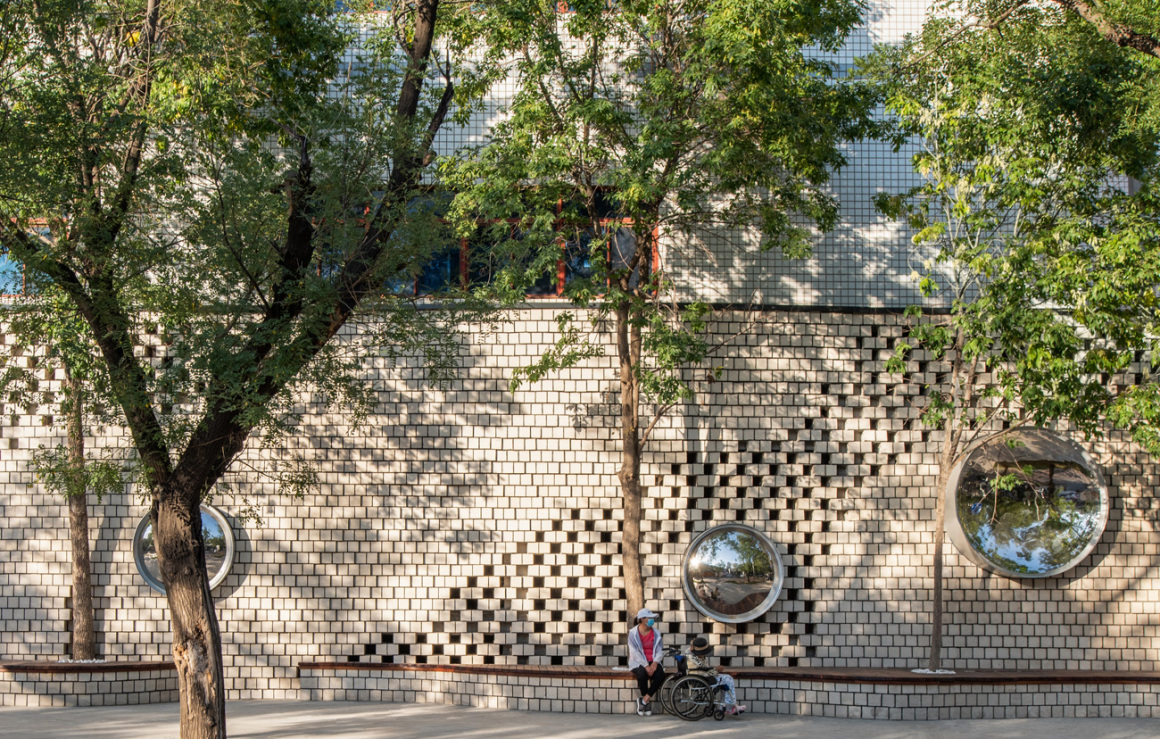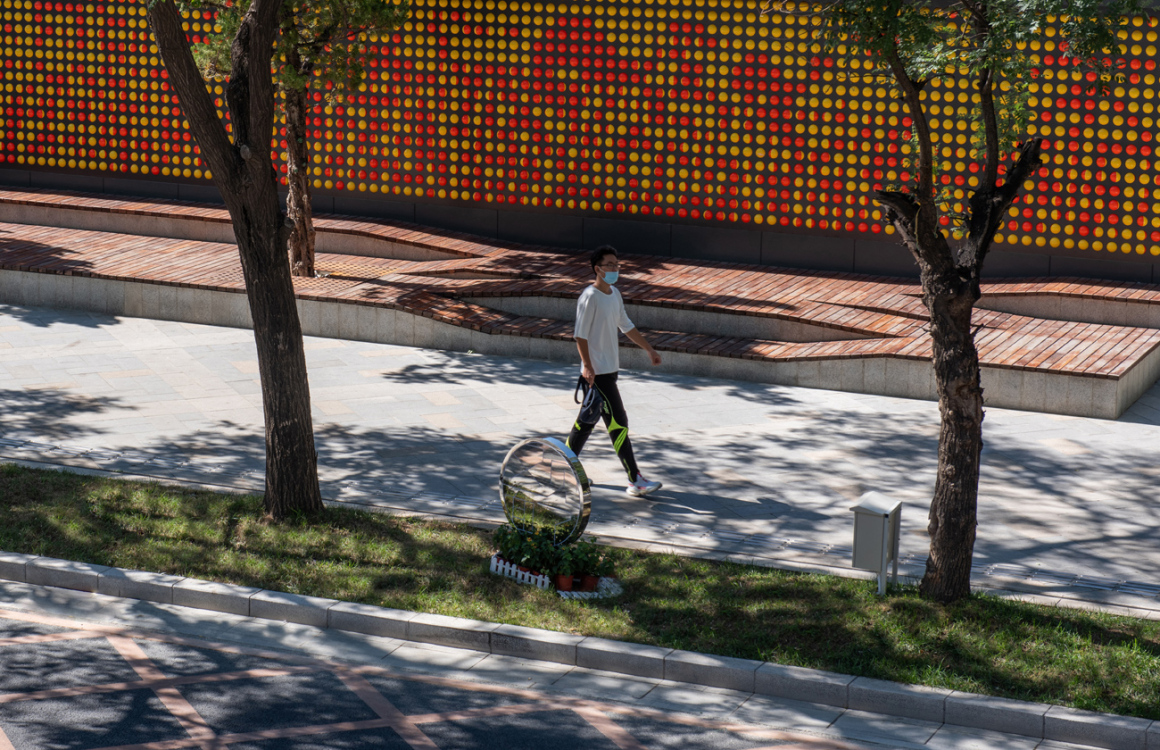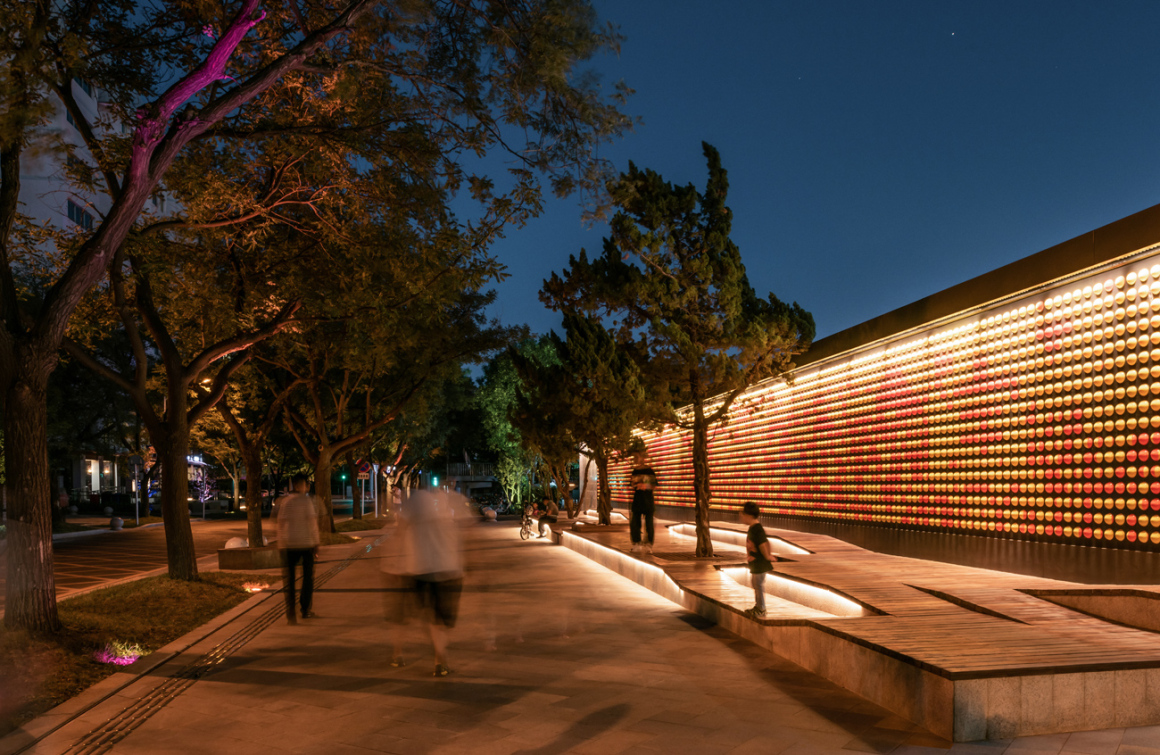 整洁舒适的石级而上朱砂红木制街面尽显空间质感。艳阳当空可就阶而坐,一步一景享受正午时光。洋溢着慢生活文艺气息的丽都花园北路亦是写着故事的街道。
Clean and comfortable stone grade and red wood made of red wood on the street show the spatial texture. Sunny can sit on the steps in the sky, enjoy the noon time step by step. Lidu Garden North Road, full of slow life literature and art, is also a street with stories.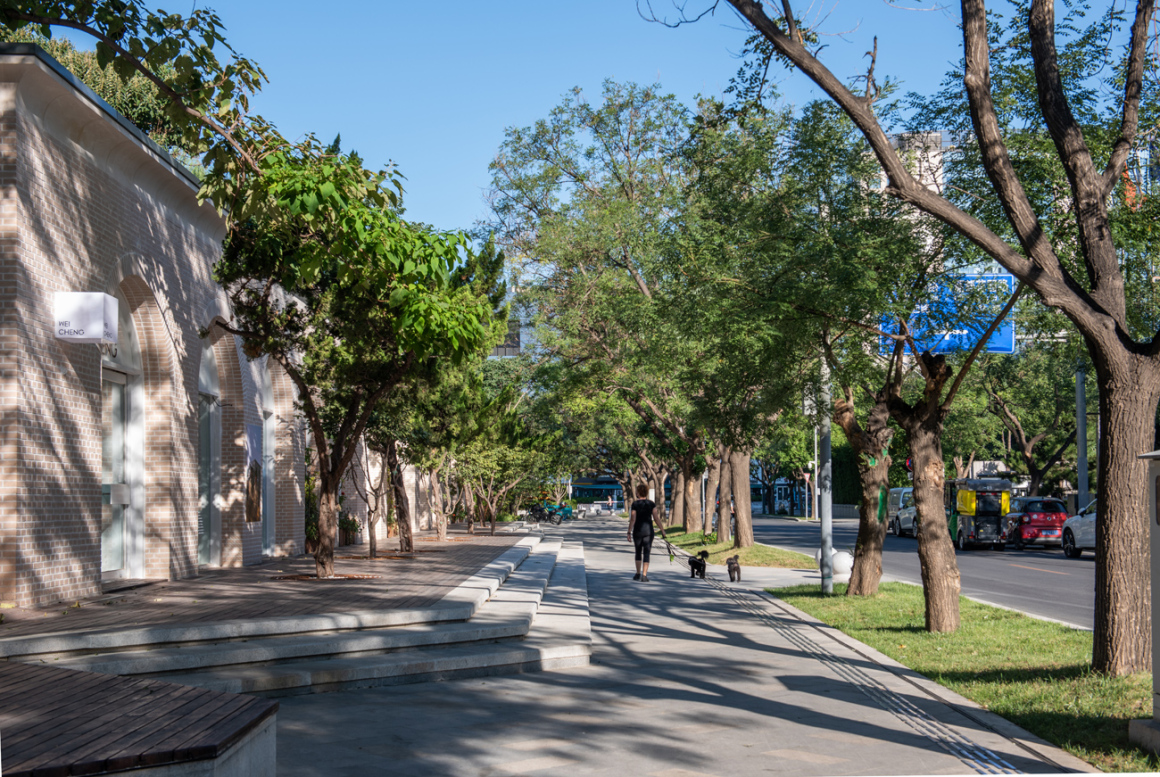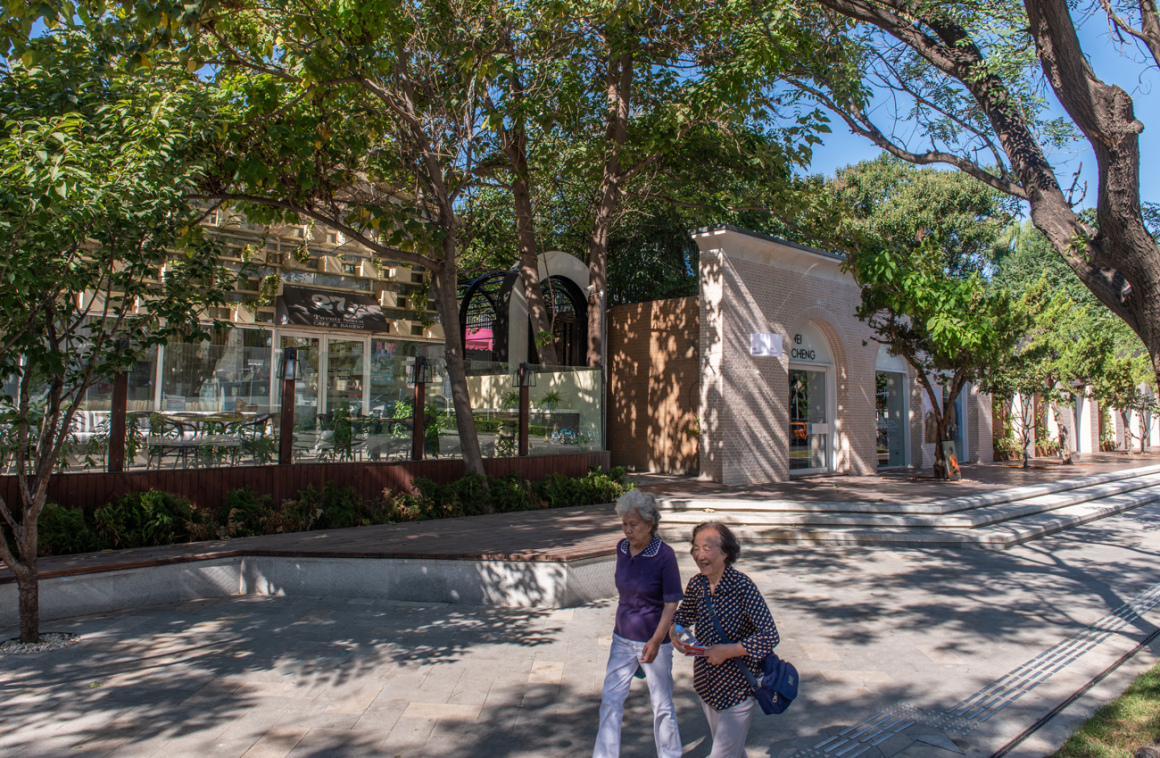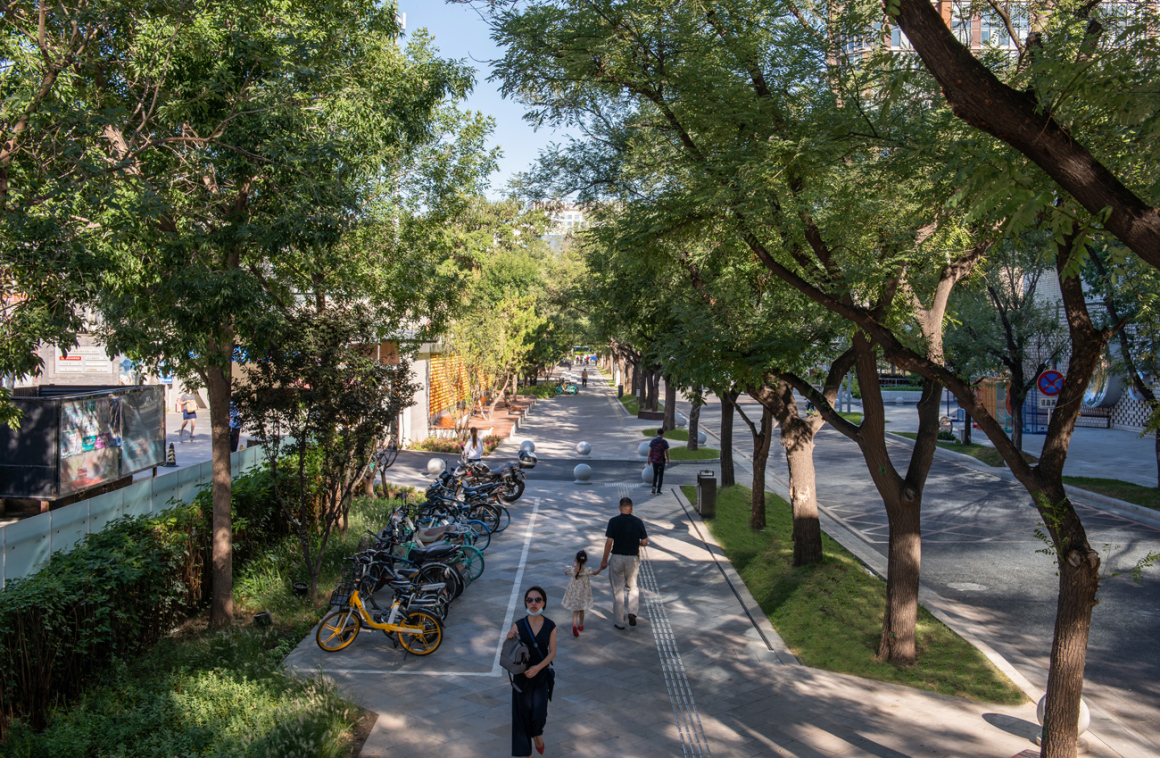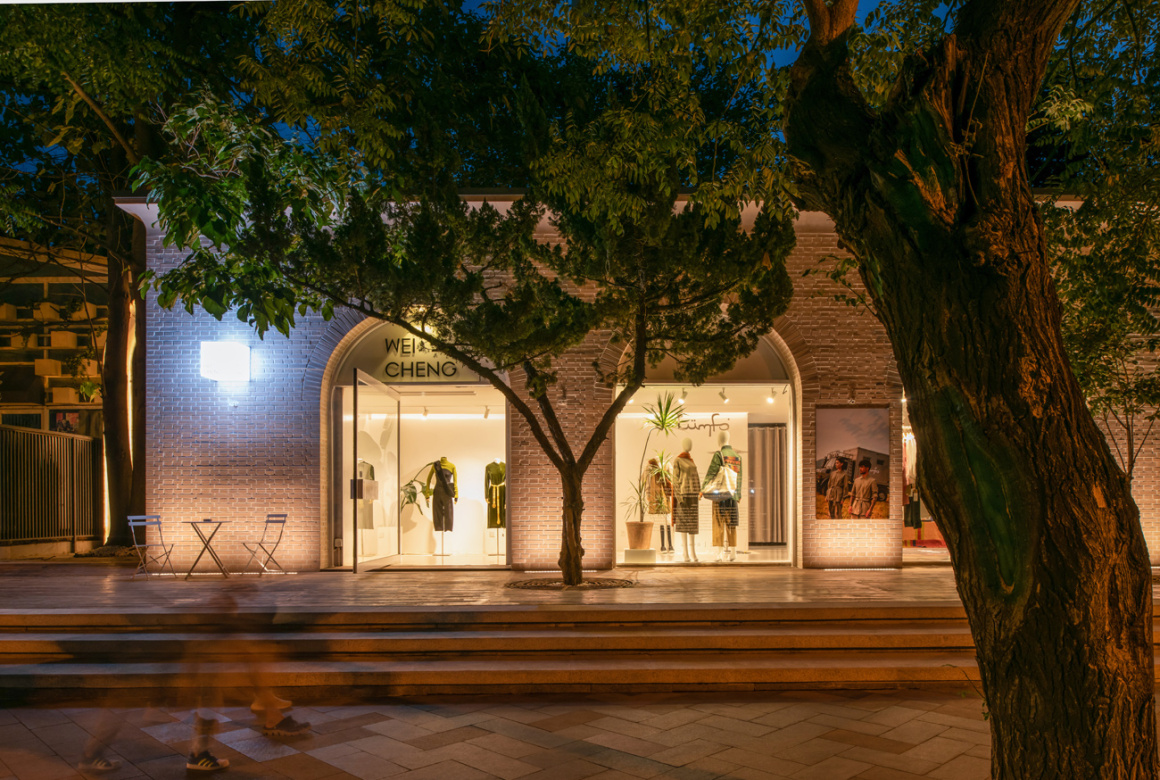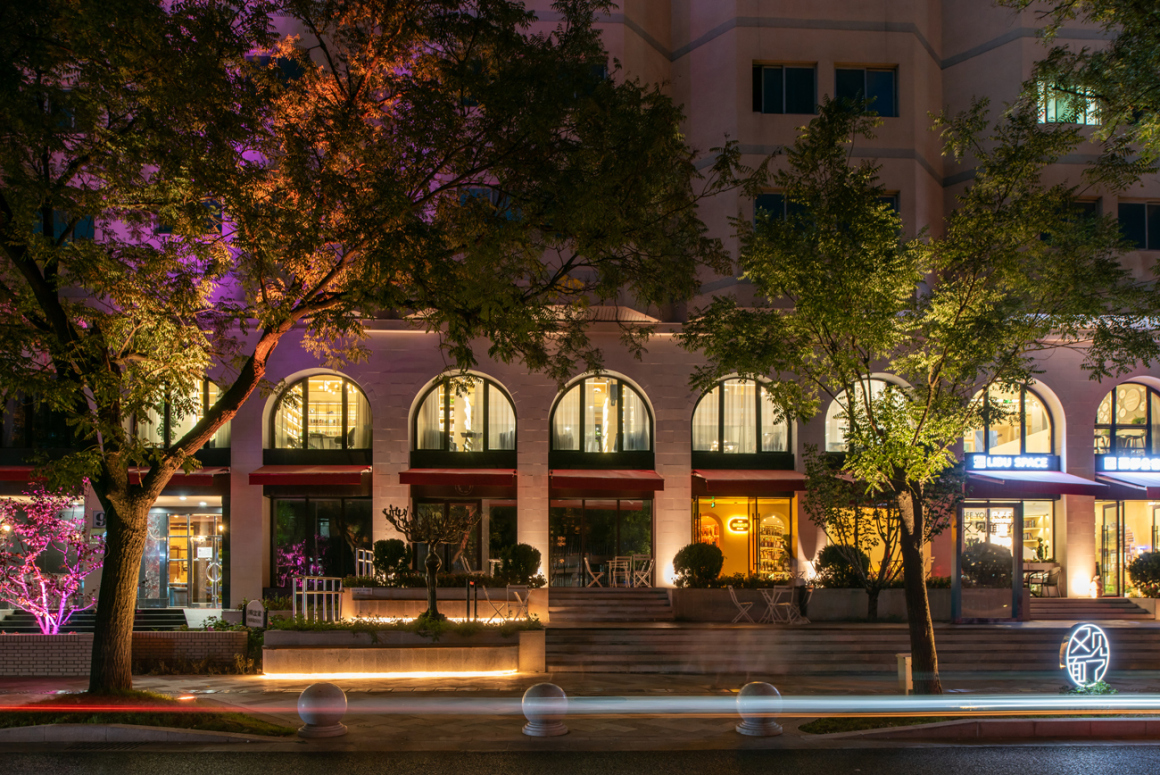 更多read more about:  Simple 朴素摄影