本文由 Tato Architects 授权mooool发表,欢迎转发,禁止以mooool编辑版本转载。
Thanks Tato Architects for authorizing the publication of the project on mooool, Text description provided by Tato Architects.
Tato Architects:场地位于一座巨大的观音像脚下的斜坡上,设计师根据地面倾斜的角度将一系列相互连接的圆盘水平悬于地面之上,让人想起荷塘中的睡莲。
Tato Architects:The site is a sloping one at the foot of a large statue of the Bodhisattva Kannon, and I positioned a series of linked discs on a horizontal plane hovering above the earth, calibrated to the angle of the sloping ground, and evoking lily pads on a lotus pond.
▽装置整体与水平面平行 The discs are parallel to the horizontal plane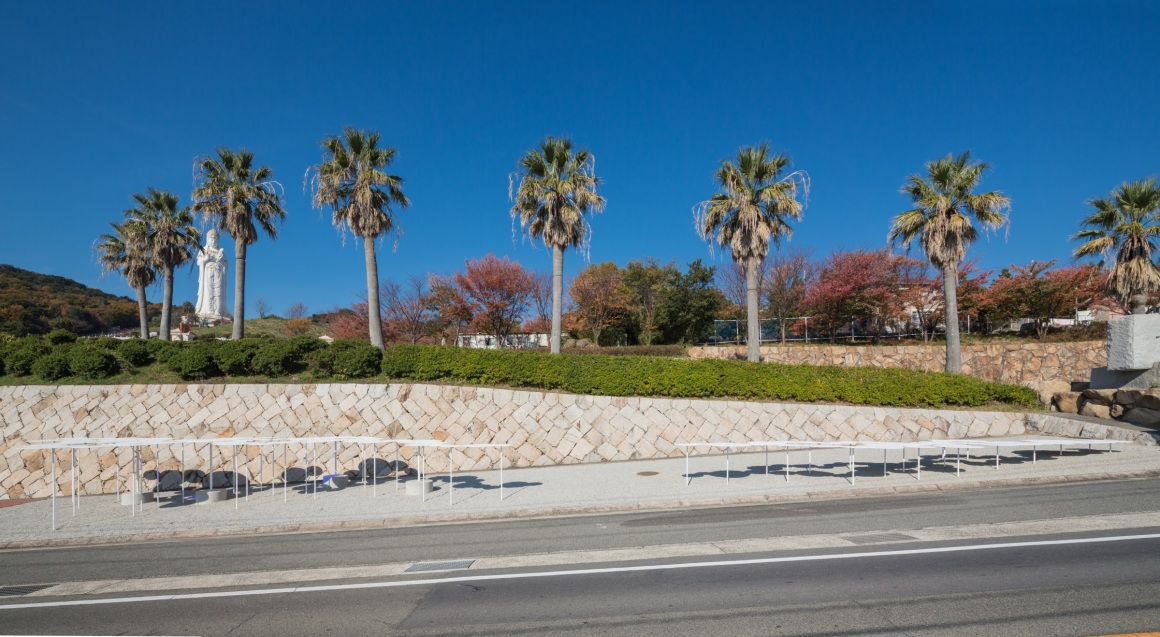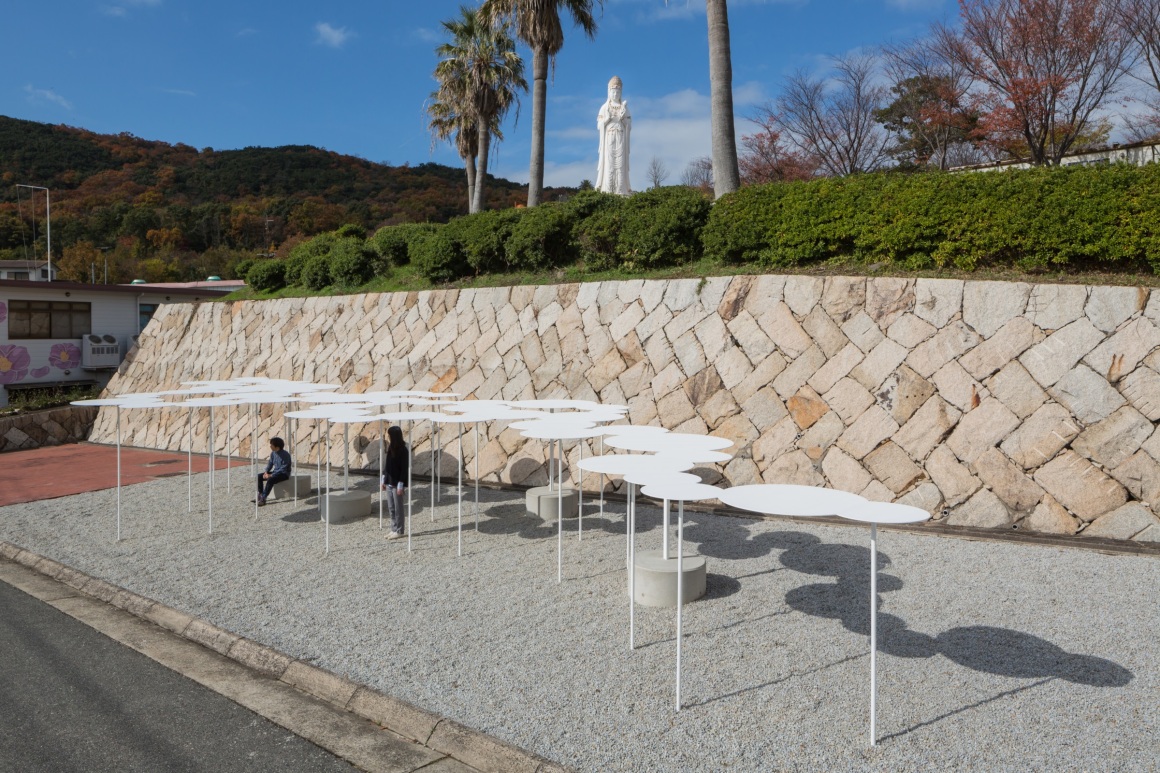 在此等待公共汽车的人可以根据需要将这些圆盘用作桌椅或者遮阳。
For people waiting for a bus these could serve as benches, tables, or shade from the sun depending on their needs.
▽场地俯瞰 Overall view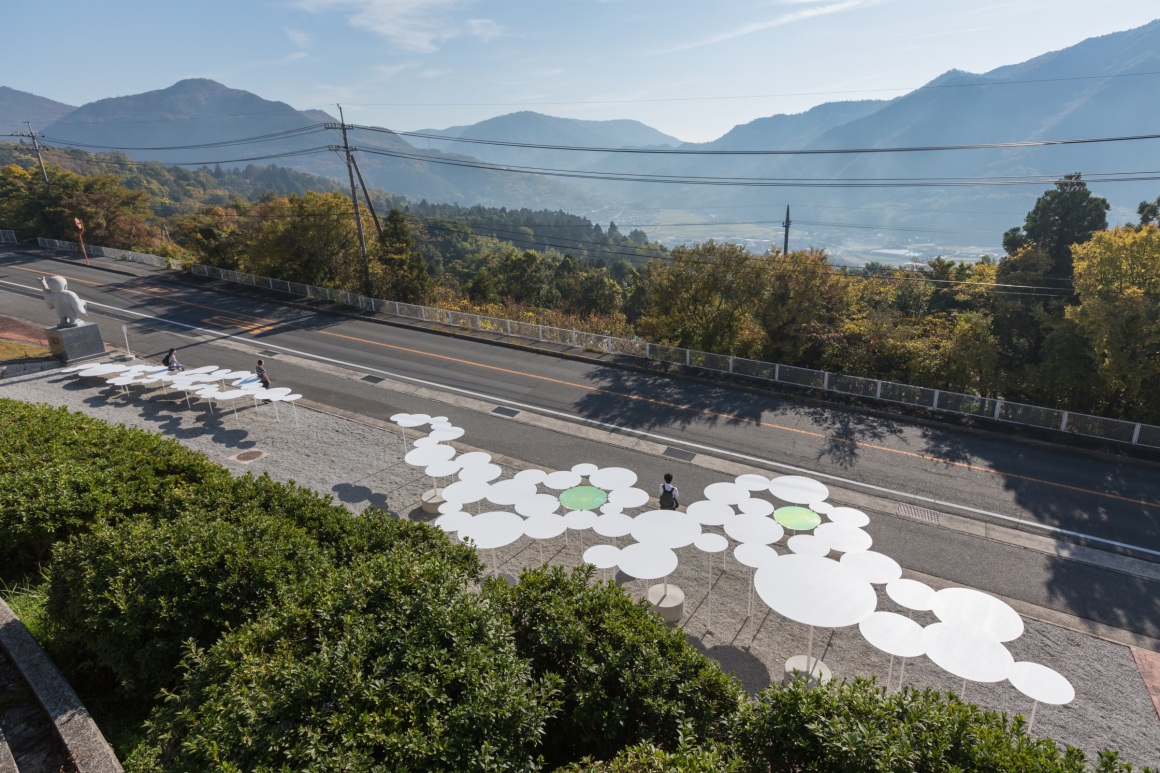 ▽高的圆盘可用作遮阳 The taller discs serve as shade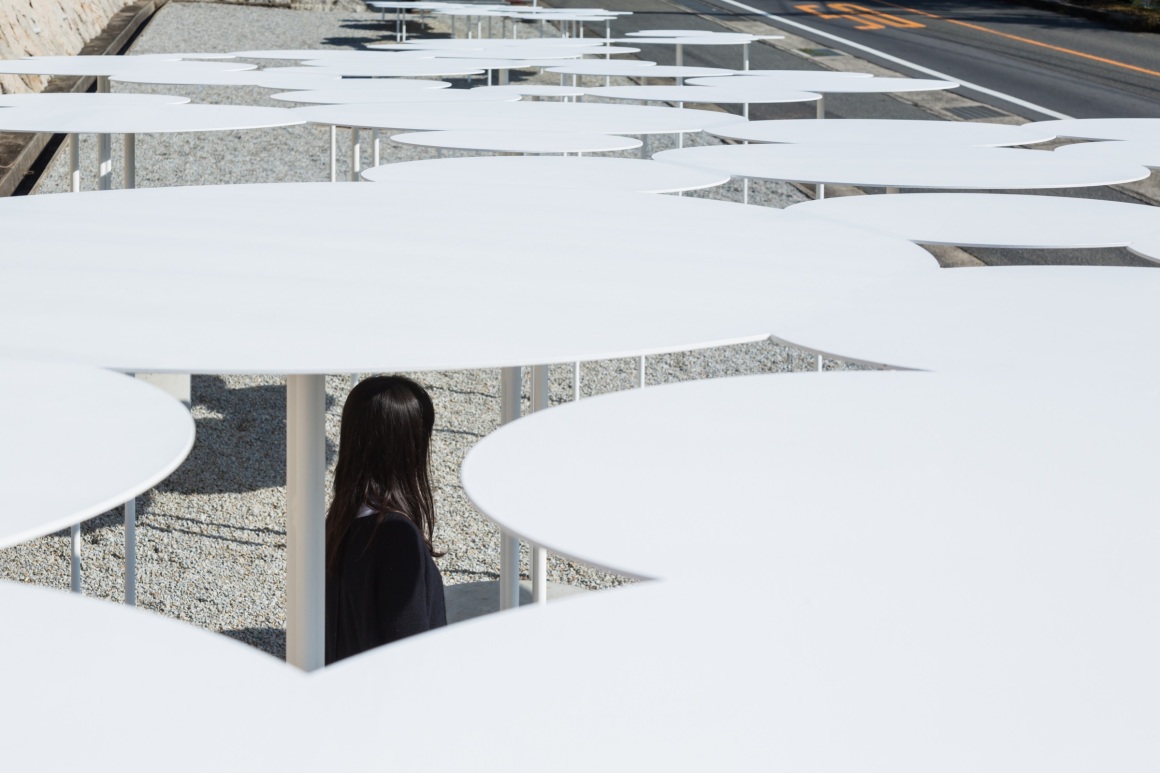 ▽较低的圆盘可用作桌椅 The lower discs serve as a benches and tables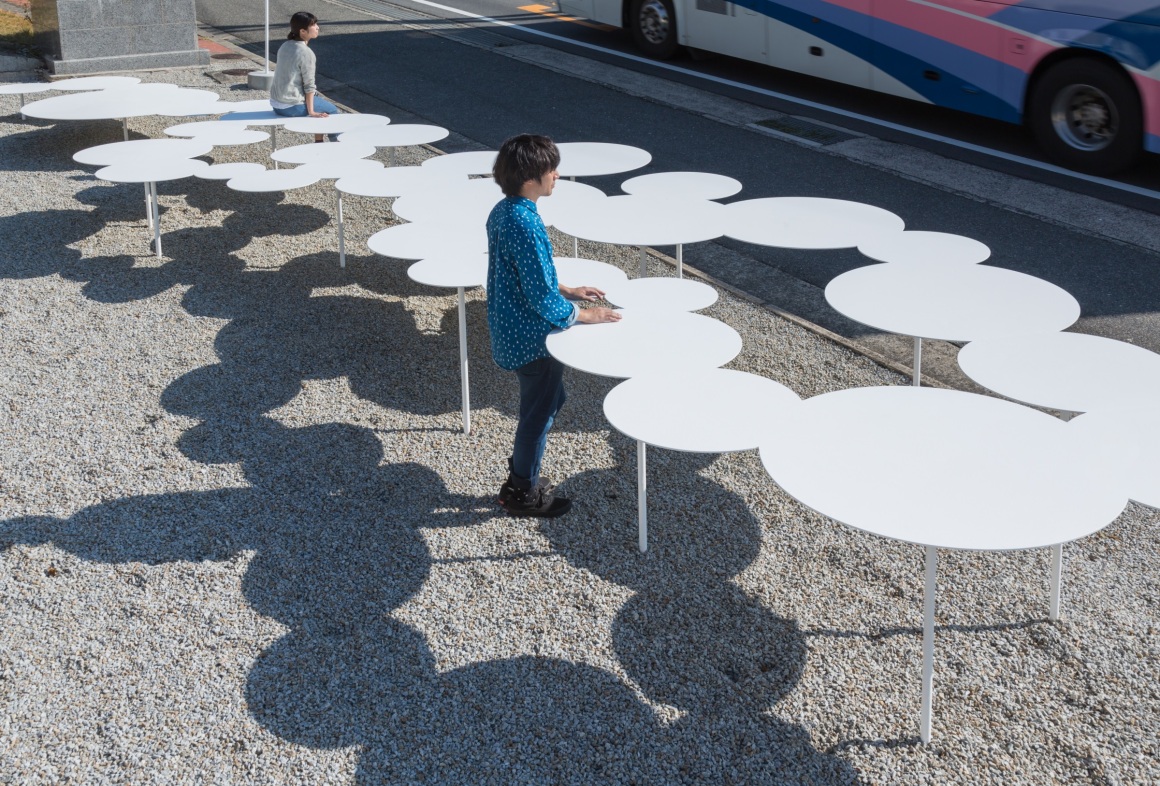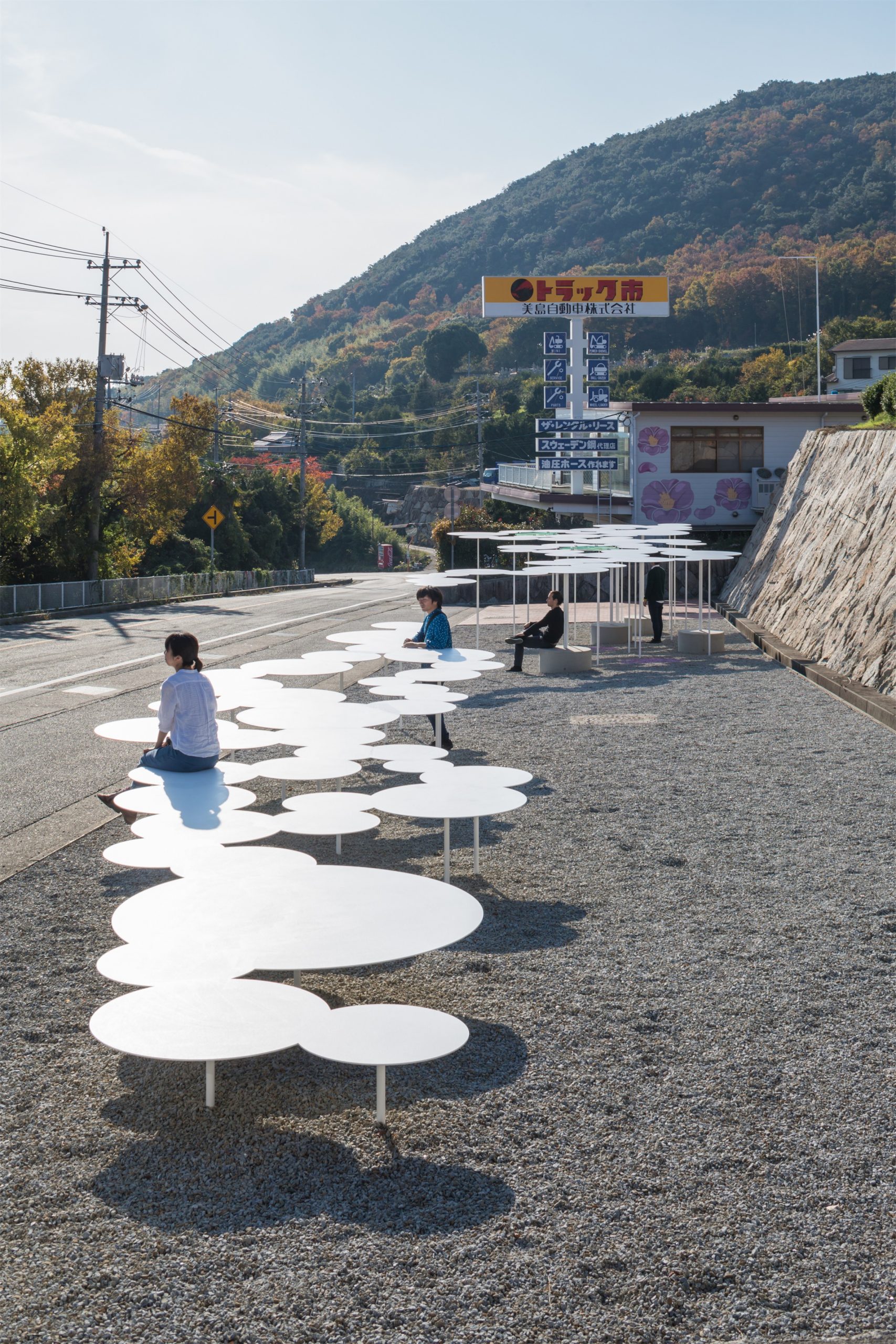 装置共有约90个相互连接的圆盘,每个圆盘均由6mm厚的环保隔热涂层钢板制成,由48根柱子支撑。平面上一系列弯曲的线条就像日式房间隔画中的金云一样与景观相融。
There are about 90 linked discs, made of 6mm-thick steel plate with eco-friendly thermal insulation coating, supported by 48 columns, and introducing a series of curving lines on a single plane, like the gold clouds employed as a visual motif in Japanese room partition paintings, into the actual landscape.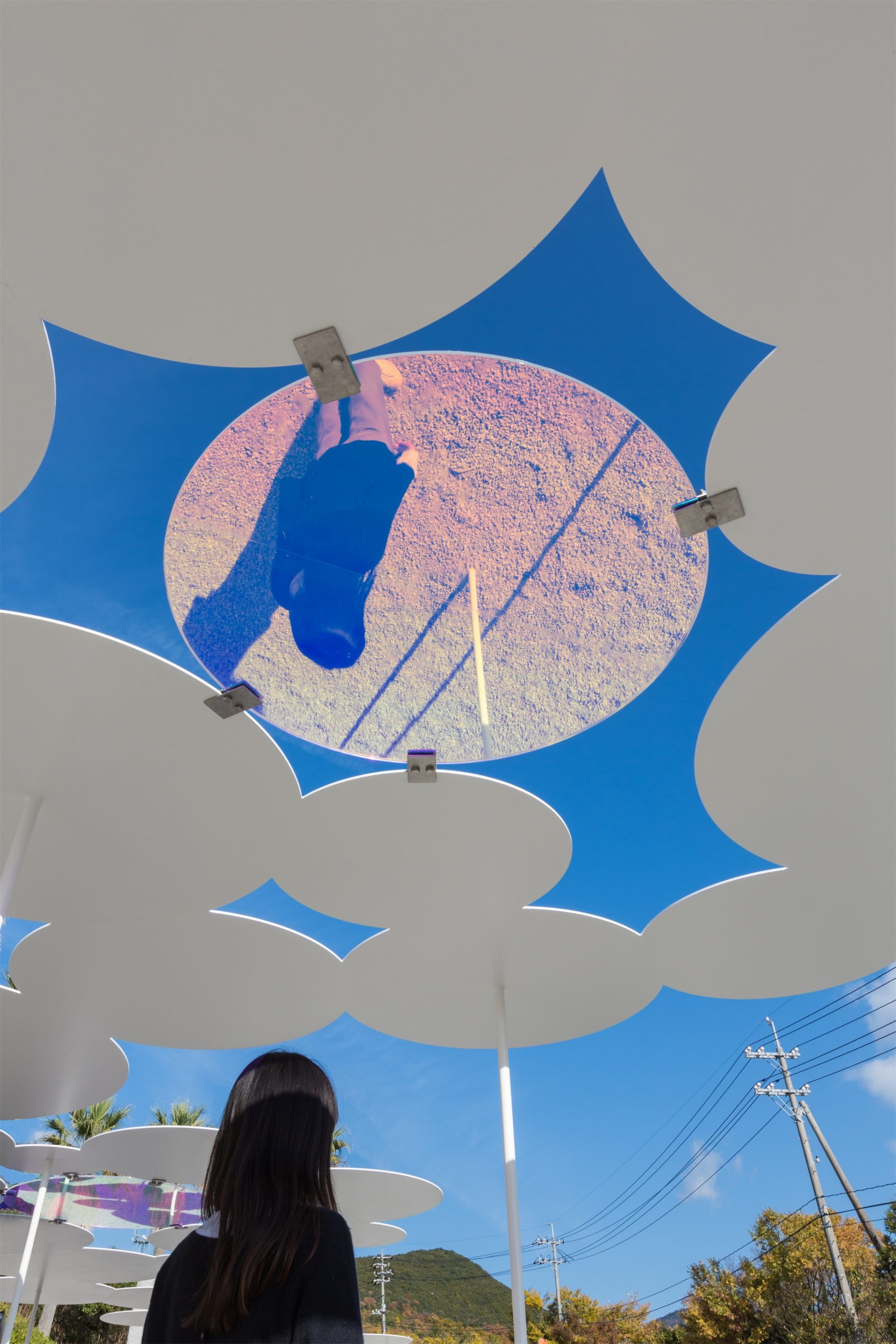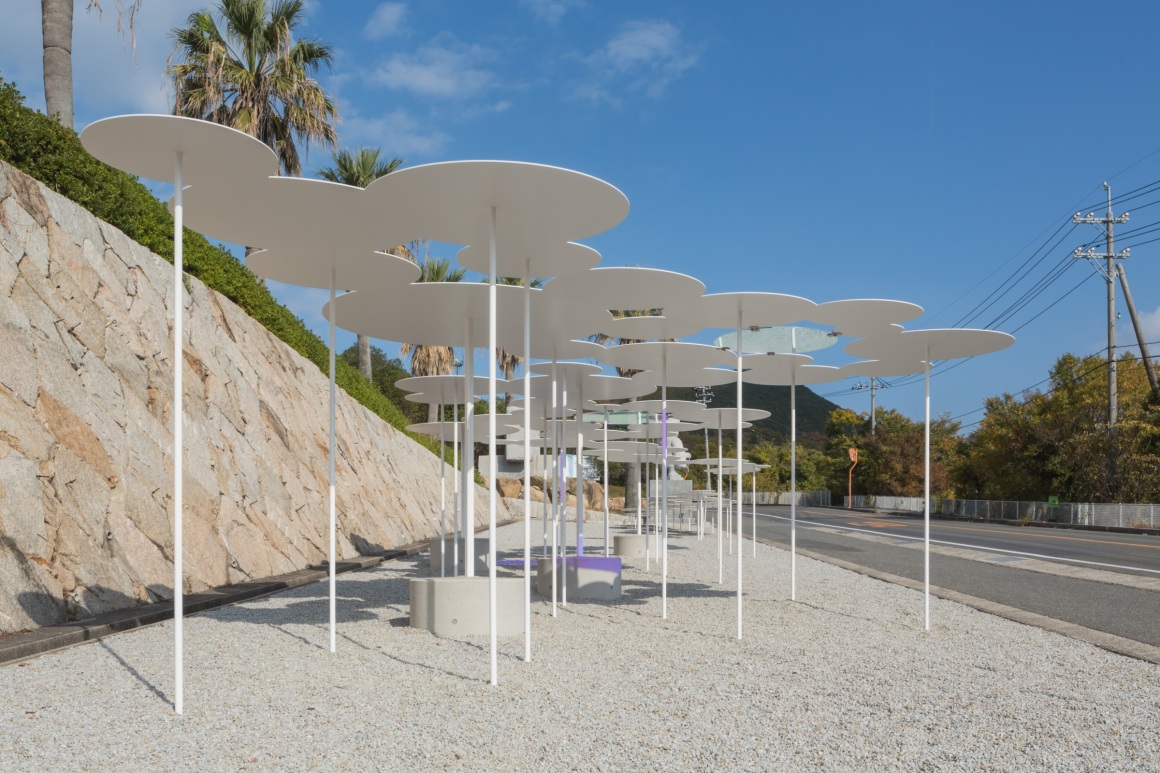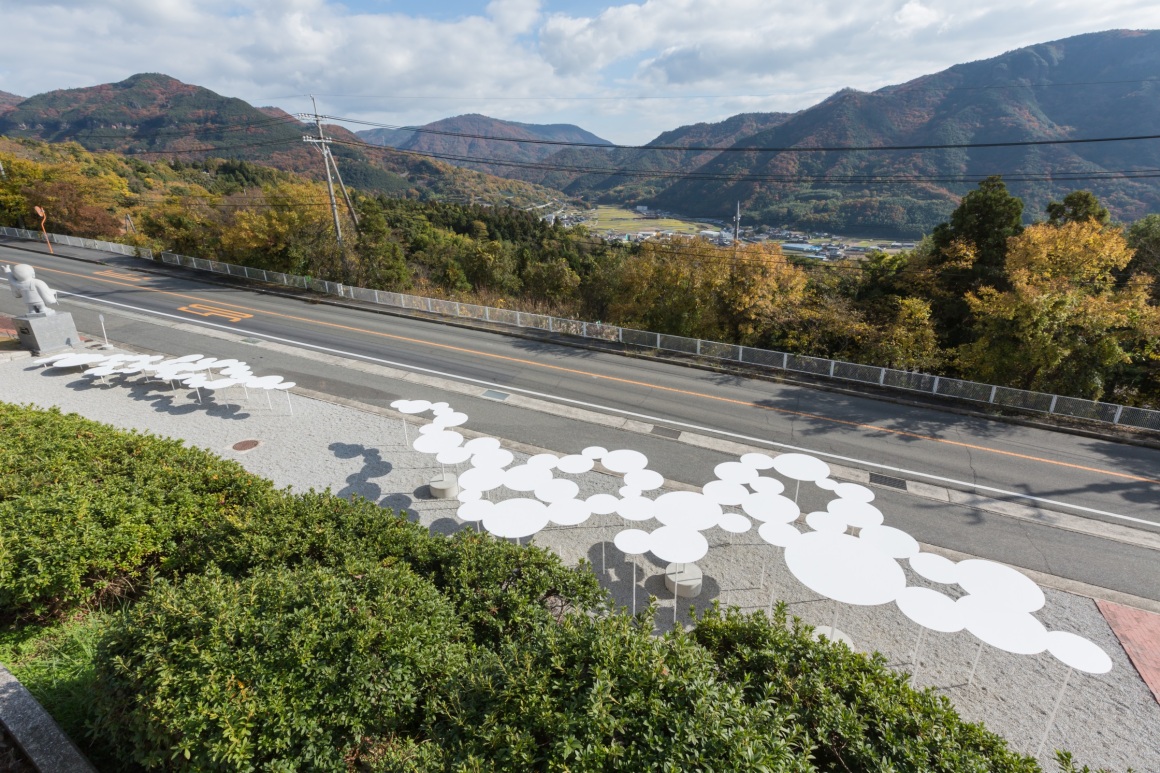 支撑柱由直径 30 毫米的圆形钢棒制成,每三个为一组,并由直径 800 毫米的钢筋混凝土底座锚固。
The columns are made of circular steel rods 30mm in diameter, bundled into groups of three, and anchored by reinforced concrete bases 800mm in diameter.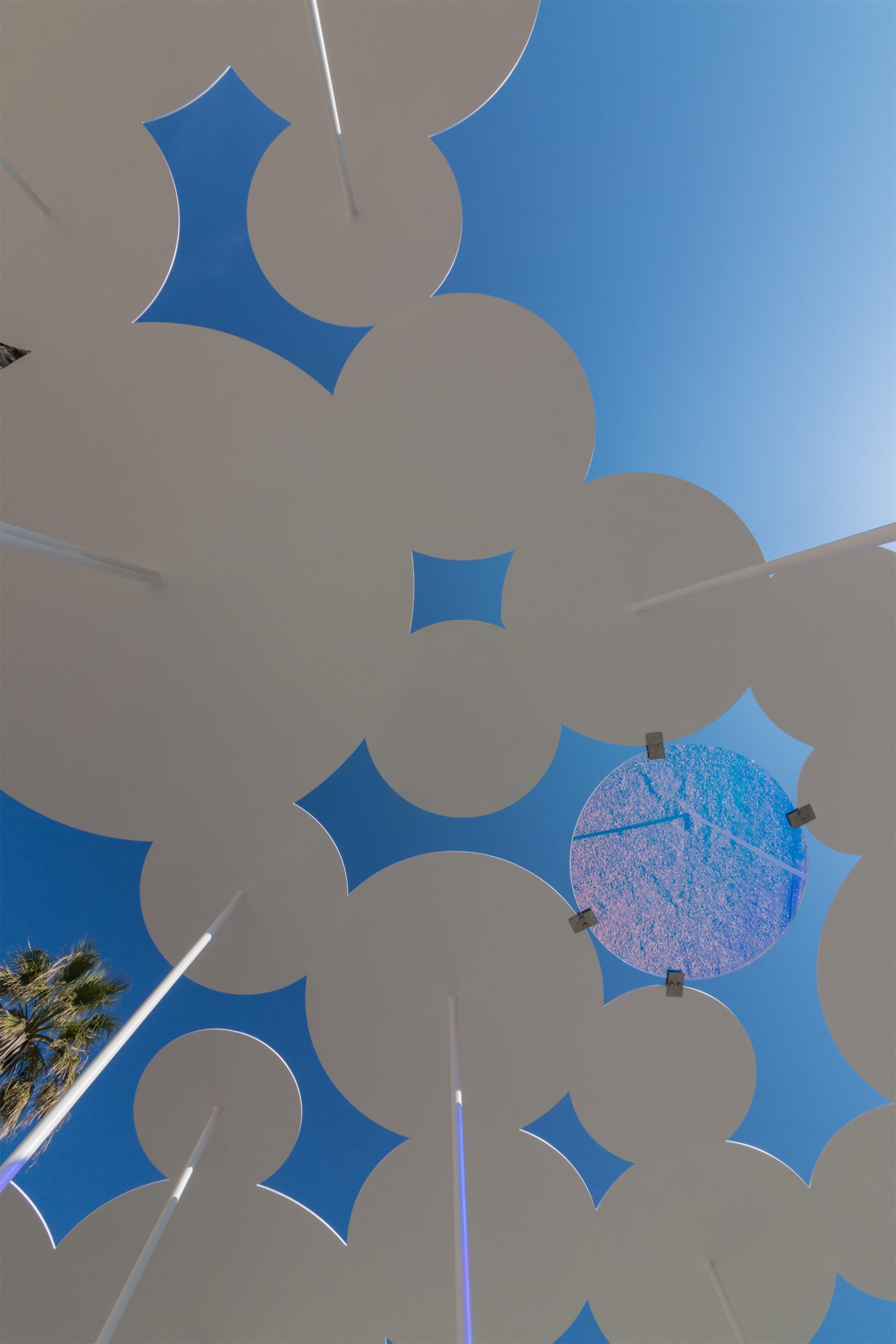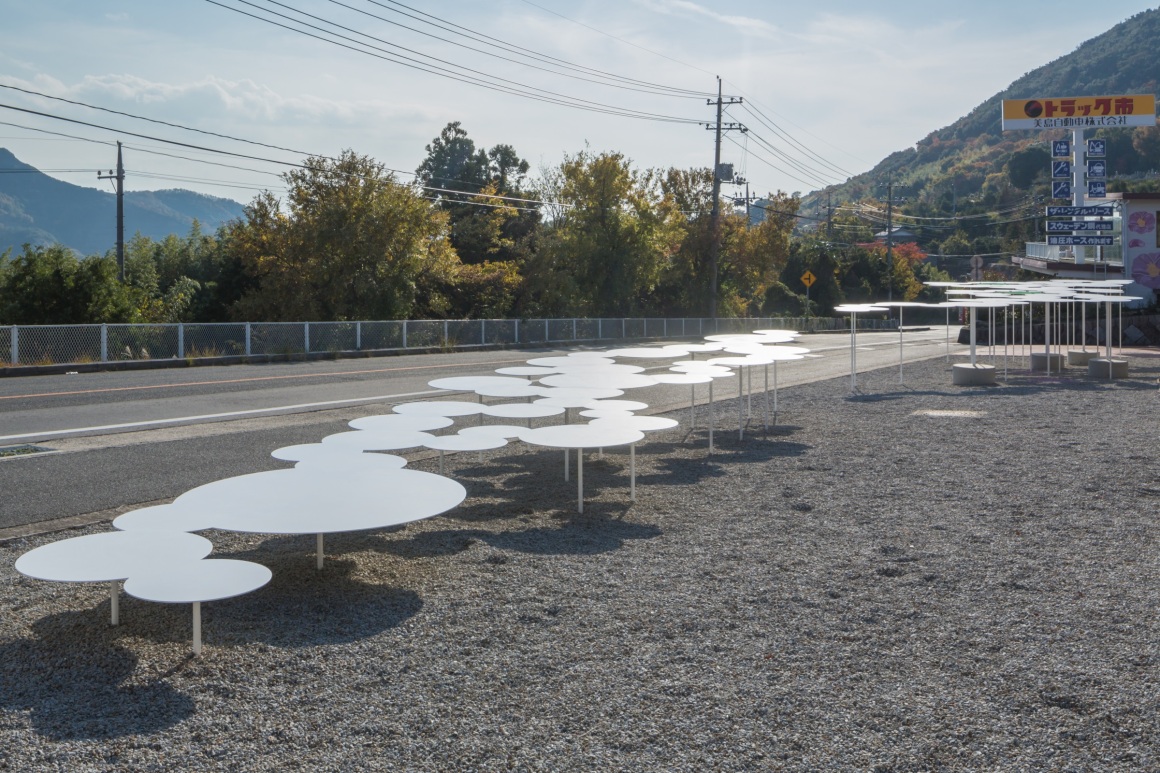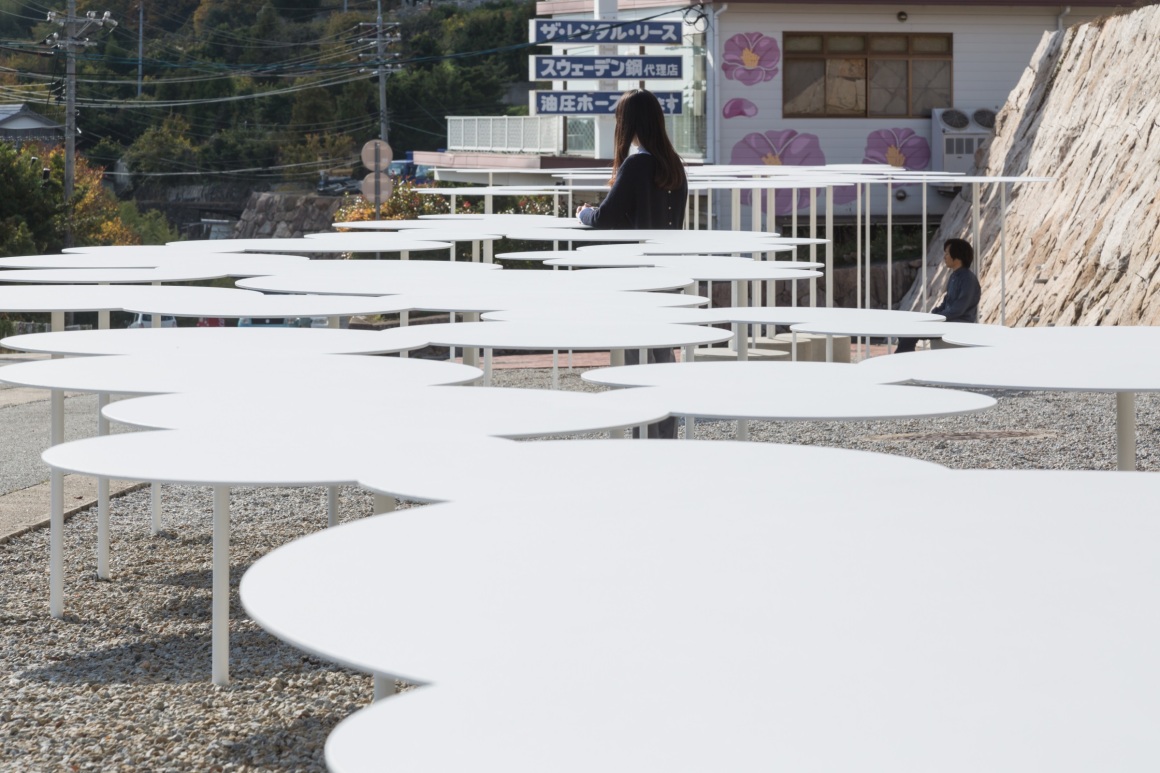 项目地点:日本,香川县
设计工作室:Tato Architects
设计团队:Yo Shimada, Keita Kurokoshi
结构设计:Takashi Manda Structural Design
团队:Takashi Manda
施工方:Uematsu construction co.LTD
主要结构:钢结构
施工年份:2014年
Location: Koumagoe Tonoshocyo Shodogun Kagawa
Design: Tato Architects, Yo Shimada
Team: Yo Shimada, Keita Kurokoshi
Structure: Takashi Manda Structural Design
Team: Takashi Manda
Construction: Uematsu construction co.LTD
Main Structure: Steel construction
Construction Year: 2014
---
" 打破常规的公交站台设计,给使用者带来新奇体验。"
审稿编辑: gentlebeats
更多 Read more about: Tato Architects