本文由 HOK 授权mooool发表,欢迎转发,禁止以mooool编辑版本转载。
Thanks HOK for authorizing the publication of the project on mooool, Text description provided by HOK.
HOK:充满未来感的办公空间——一个通过将员工、同事和自然联系起来激发想象力和促进健康的办公园区。这就是Central & Wolfe的愿景,一座曲线形的混凝土玻璃园区,从硅谷长年堆叠的千篇一律"盒子"建筑中脱颖而出。
HOK:Welcome to the future of work—an office that sparks imagination and promotes wellness by connecting employees with their colleagues and nature. This was the vision for Central & Wolfe, a curvilinear, concrete-and-glass campus that stands out from the cookie-cutter tilt-up 'boxes' that long have characterized Silicon Valley.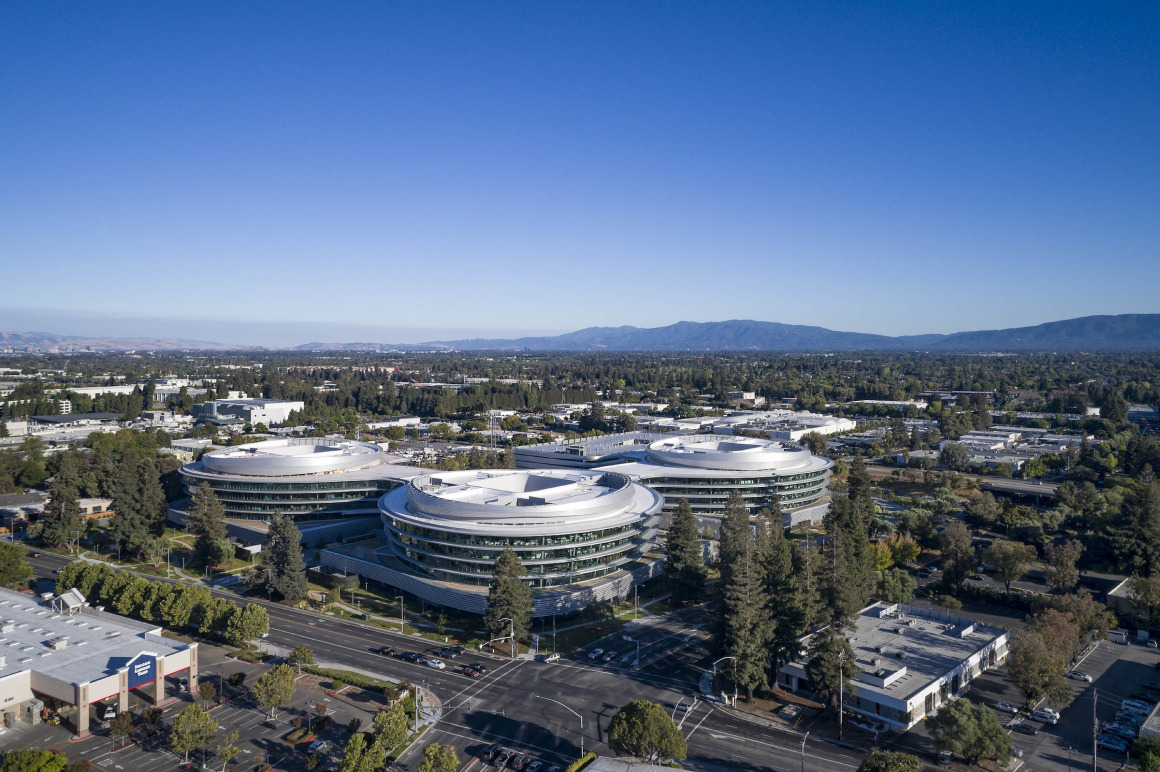 园区完全由苹果公司租用,占地18英亩,拥有三座花瓣状的主建筑、一座独立的设施大楼和一座停车场。北加州独特的生态系统在整个校园中得到充分展示,开放的广场、运动场、小径和红杉、橡树和本土草坪组成的景观绿地占了一半以上的场地空间。
Leased entirely by Apple, Inc., the 18-acre campus features three petal-shaped main buildings, a standalone amenities building and a parking structure. Northern California's unique ecosystem is on full display throughout the campus with open plazas, sports courts, trails and landscaped green spaces of redwoods, live oaks and native grasses making up more than half the site.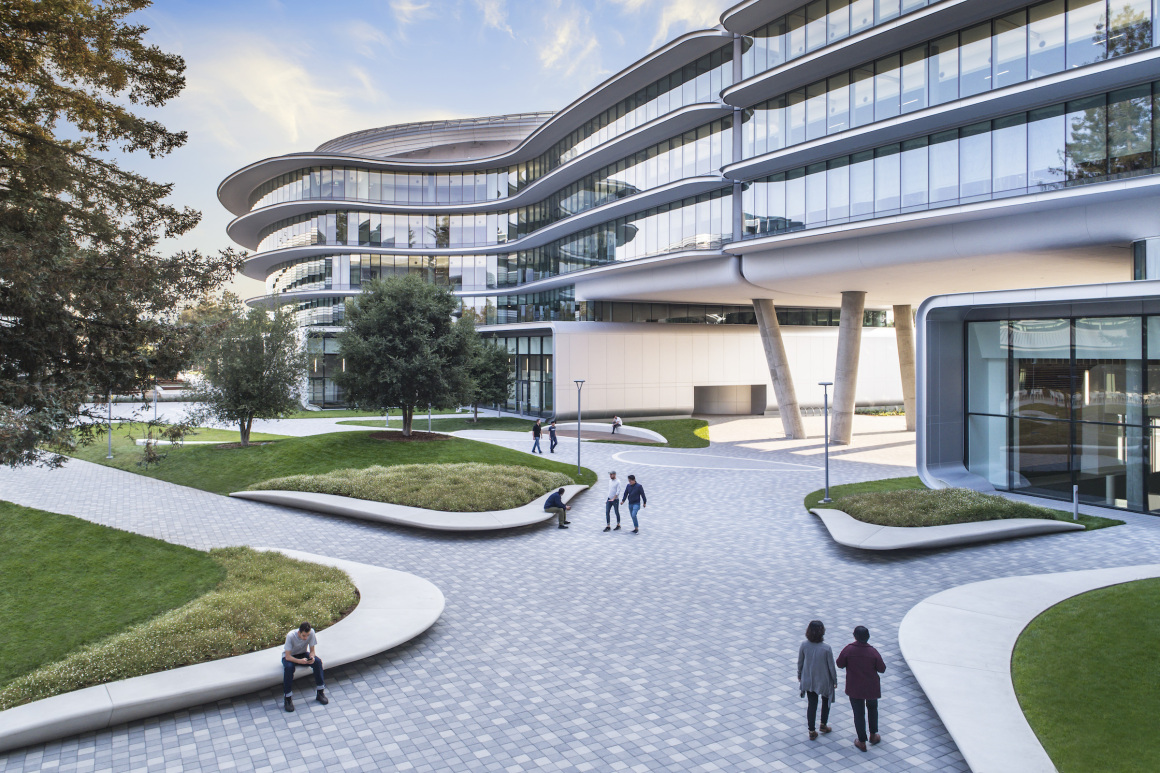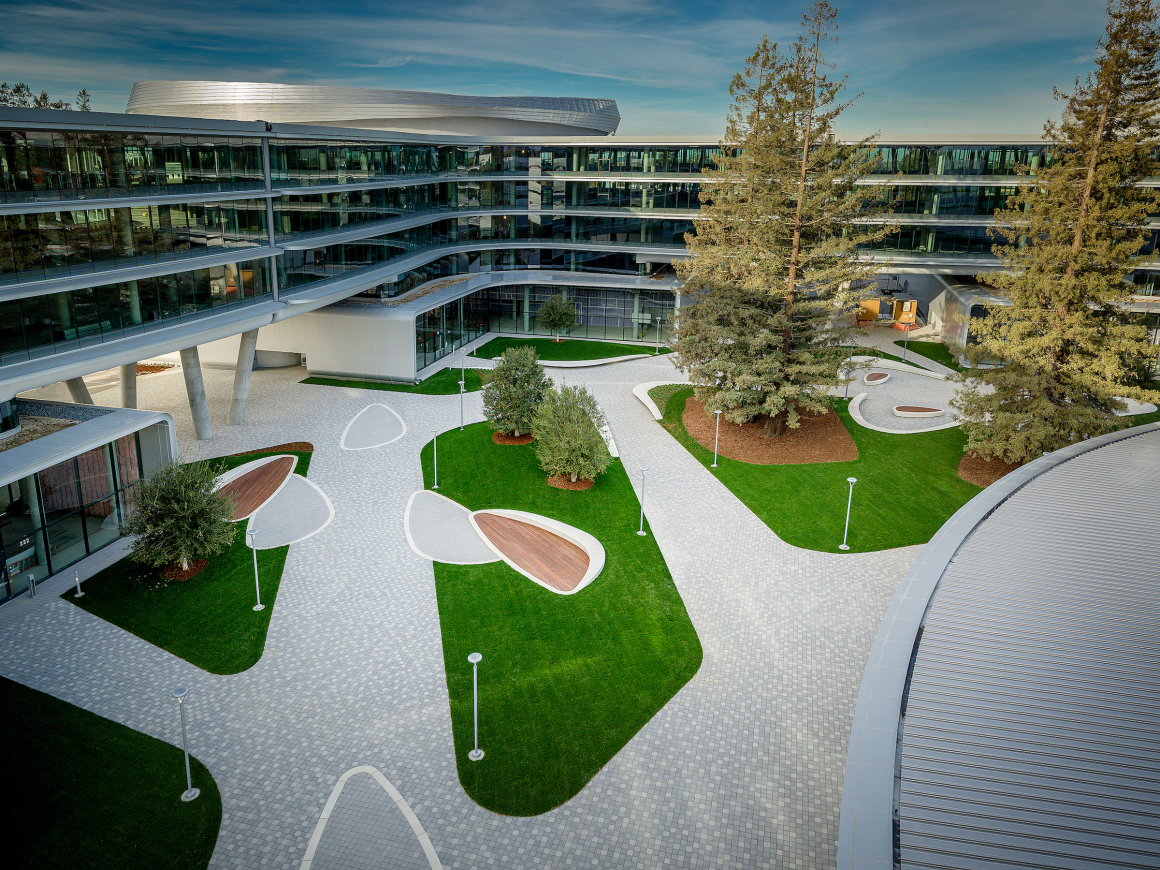 ▼每栋建筑中心的景观庭院,以及停车场和绿色屋顶上的下沉式外部露台都可作为户外工作或聚集区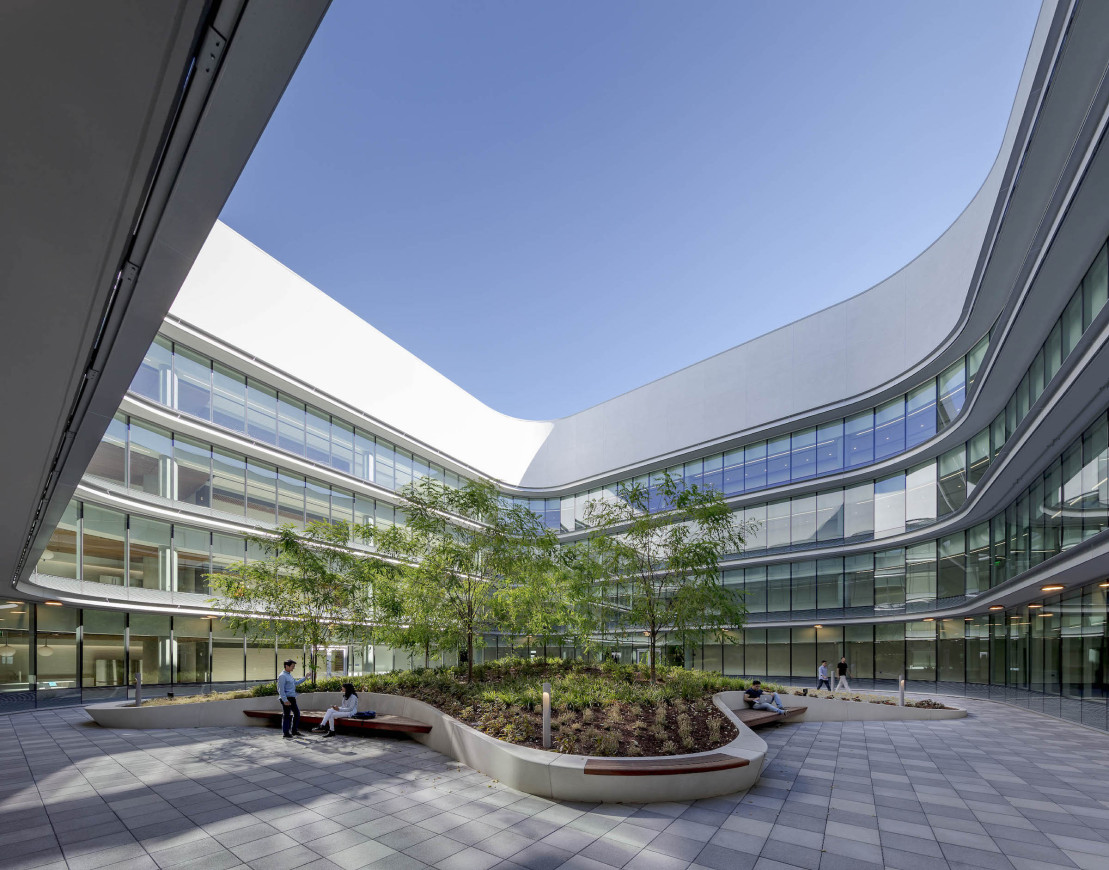 ▼园区外部遍置预制混凝土座椅和雕塑,与建筑独特的几何形状相辅相成,有助于将整个场地连接在一起,包括现代的灯具也与建筑的流线型设计相关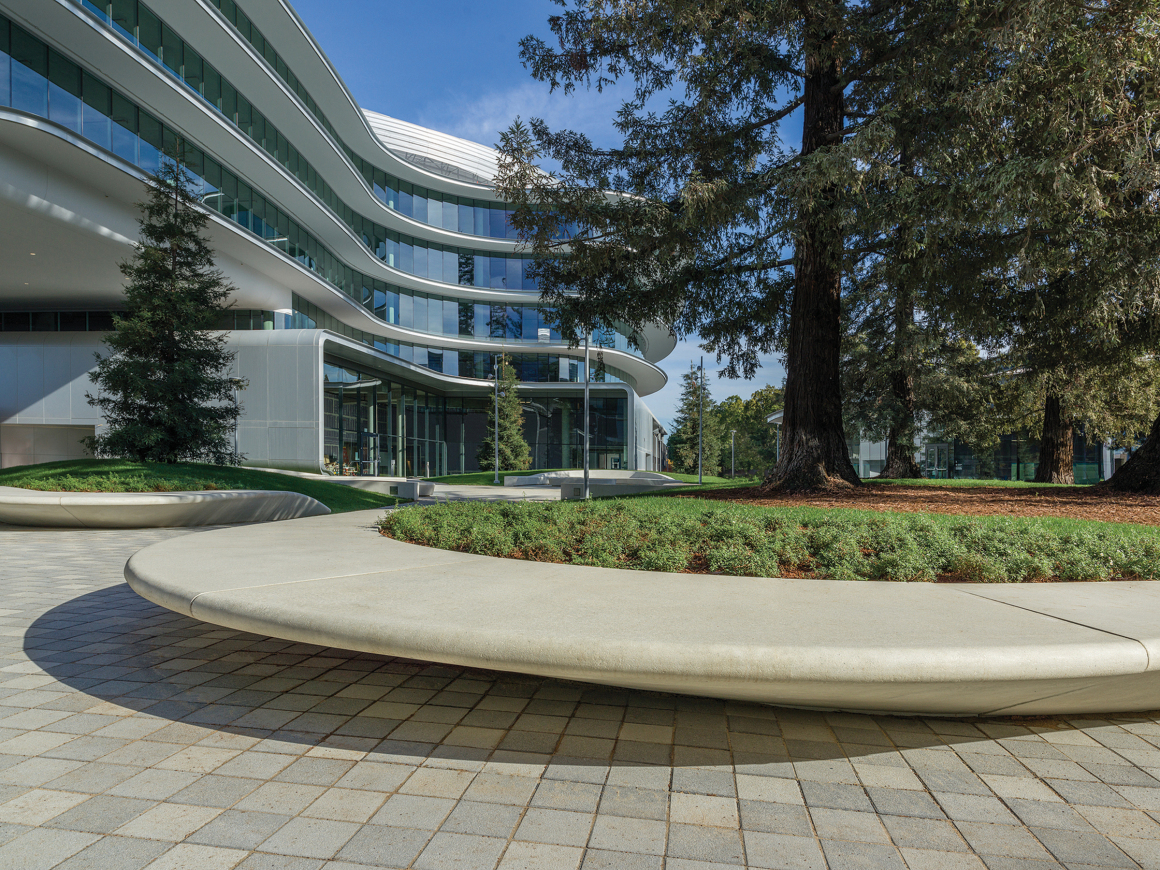 ▼园区北侧延伸出的聚集空间,被120英尺高的红杉树遮蔽,可以同时举办多项活动,或者充当一个可容纳500人的下沉圆形剧场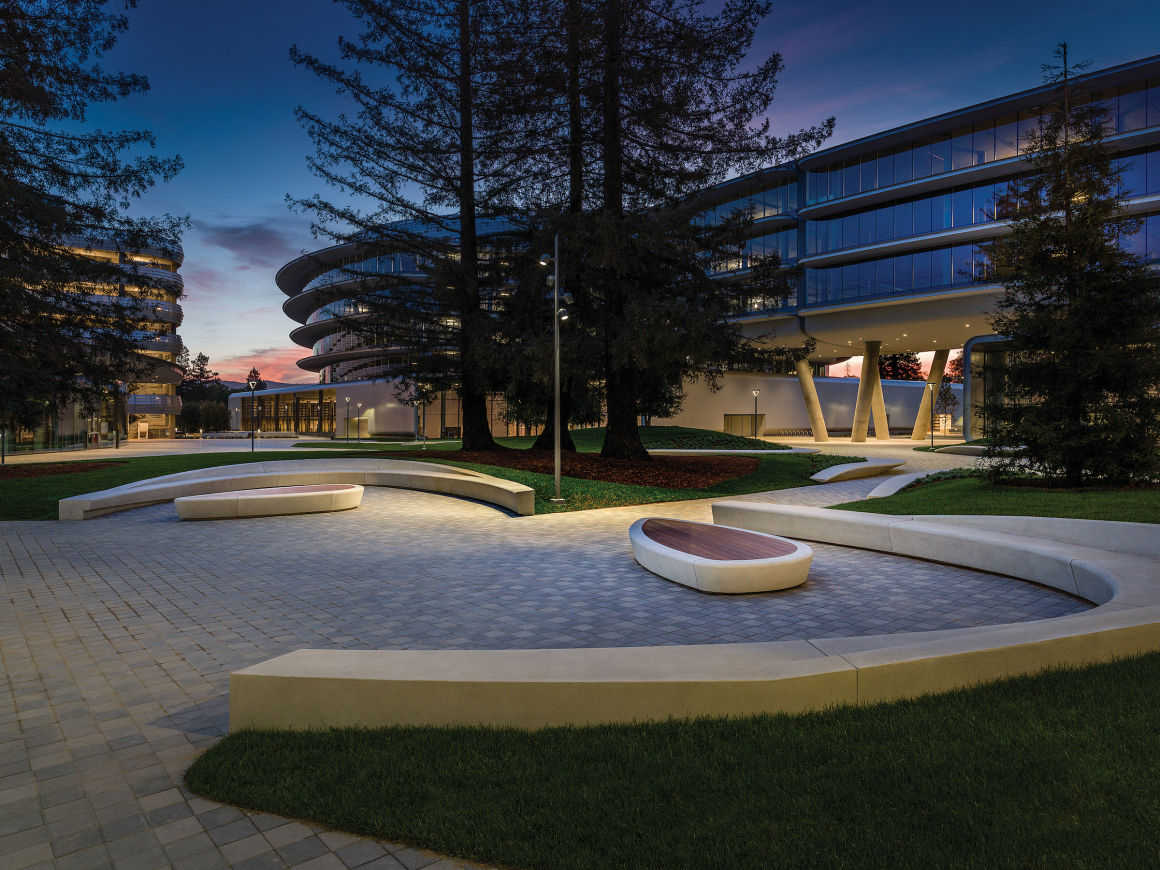 ▼与大多数硅谷建筑周围无处不在的停车场不同,该项目的停车场设计保留了53%的场地作为开放空间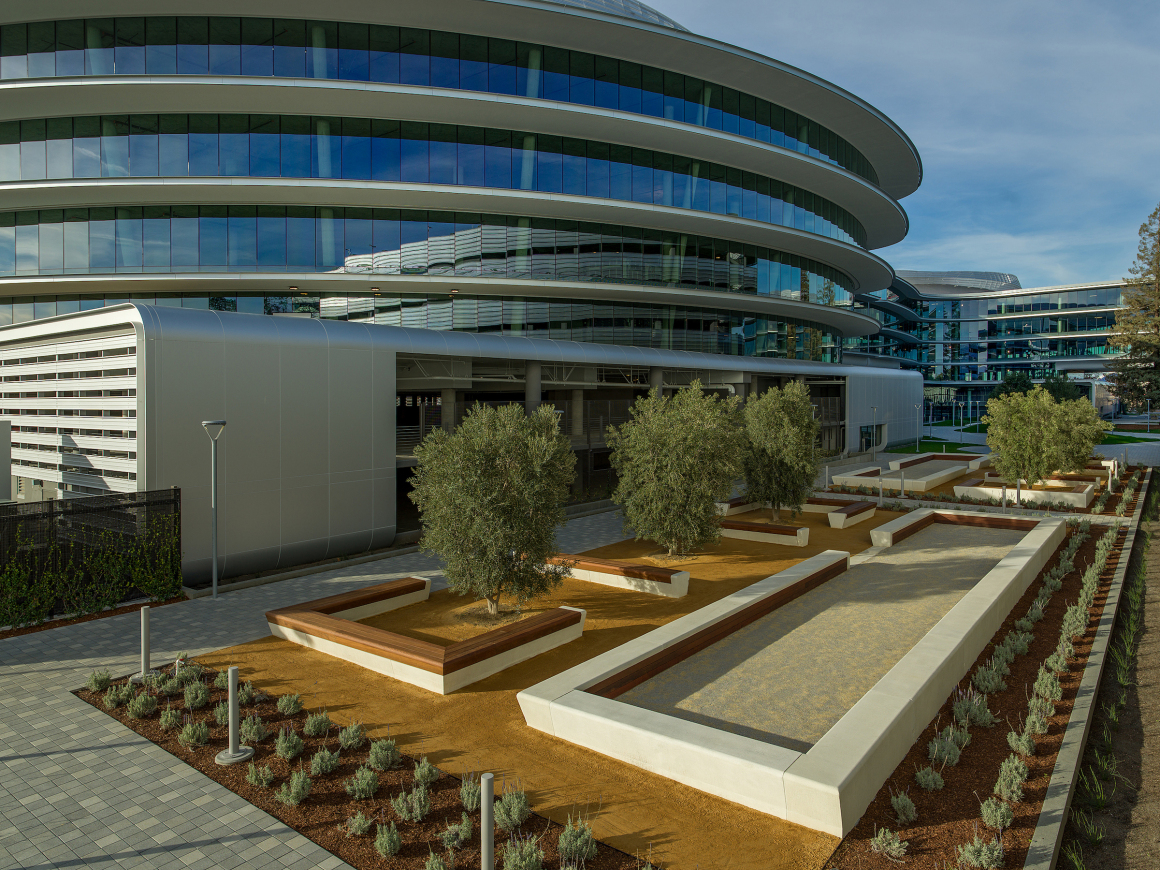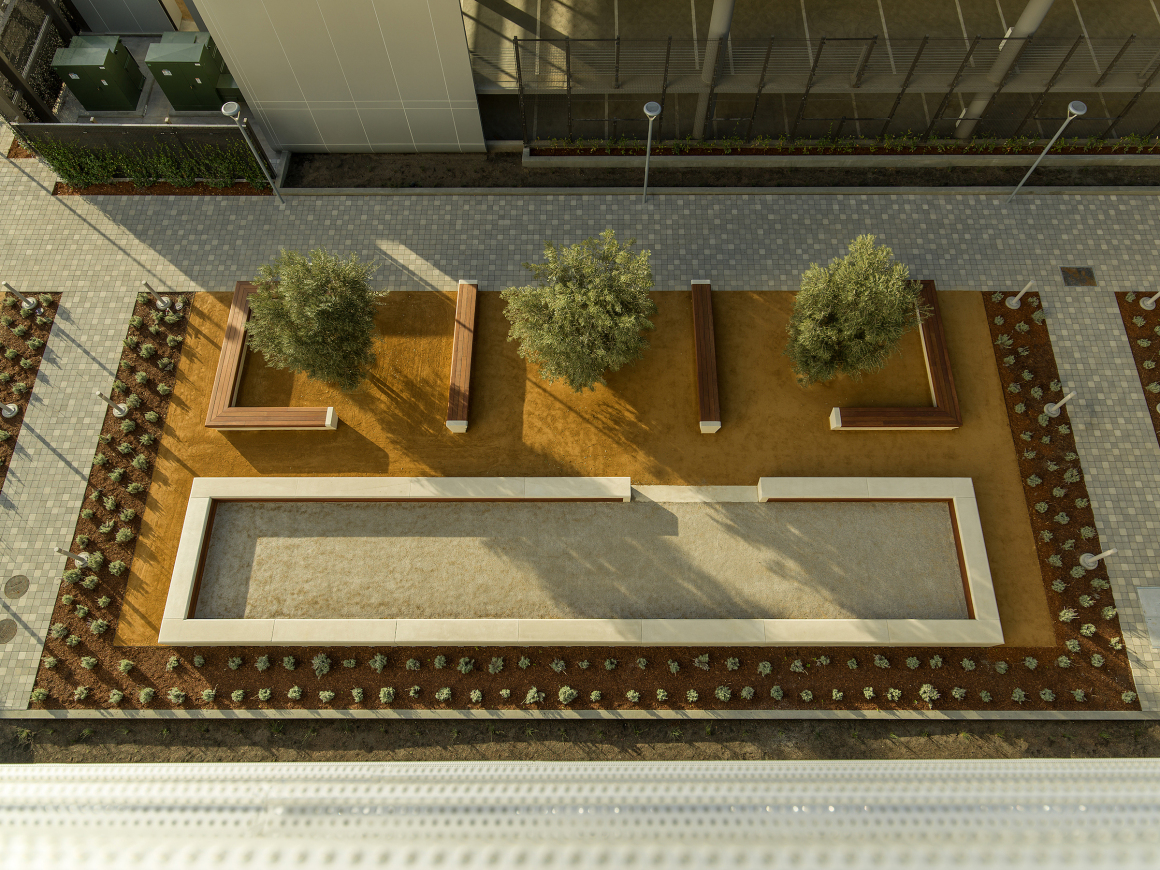 ▼这些无处不在的自然景观使得原本空阔的场地更友好、更具活力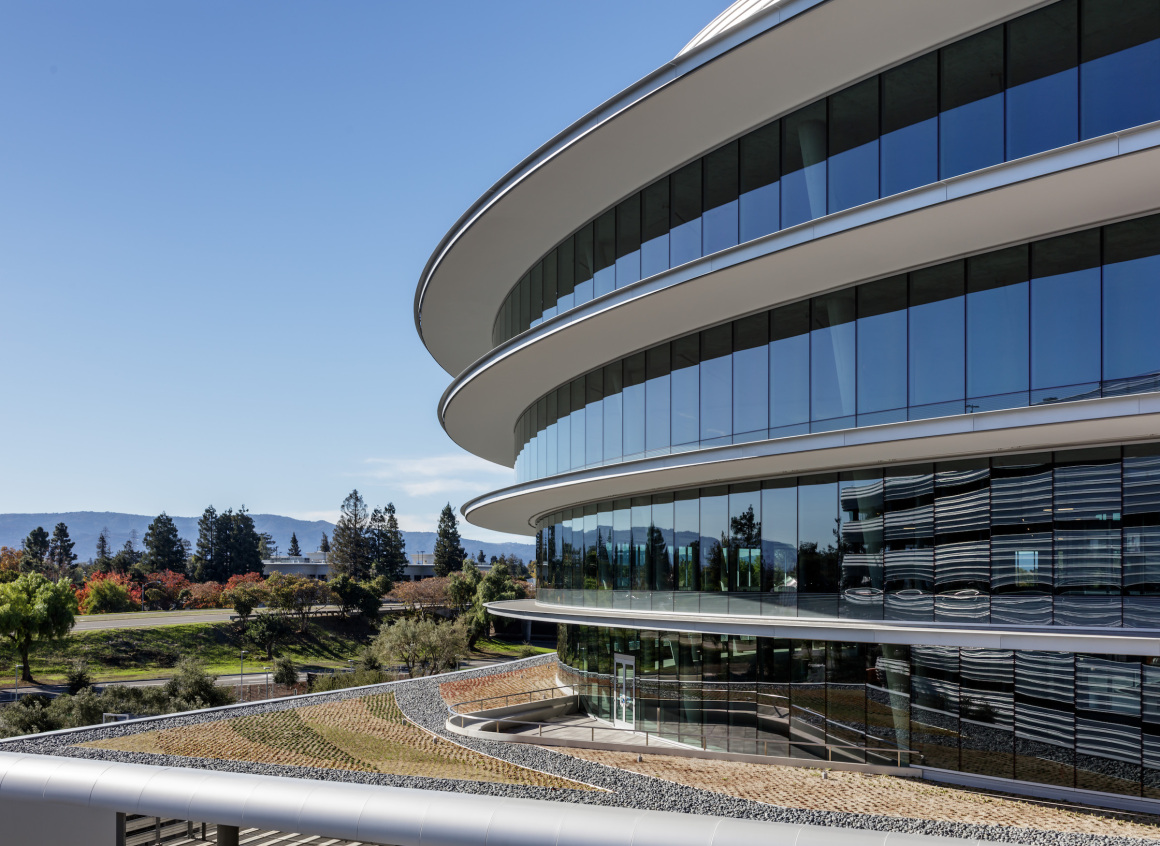 弯曲的玻璃立面将三个办公区连接融合在一起,形成统一的三叶草形状的综合体。办公楼似乎漂浮在三楼入口桥门廊上方,仿佛一座巨大的门廊,行人可以清楚地看到校园的中心。灵活的设计使这三座建筑可以为一个租户共同运作,也可以供多个租户独立使用。
A curving glass facade knits together the three office wings to form a unified, clover-shaped facility. The office buildings appear to float above third-floor entry bridge porte-cochères that resemble giant porches and give passers-by clear views into the heart of the campus. Flexible design allows all three buildings to operate together for a single tenant or independently and subdivided for multiple occupants.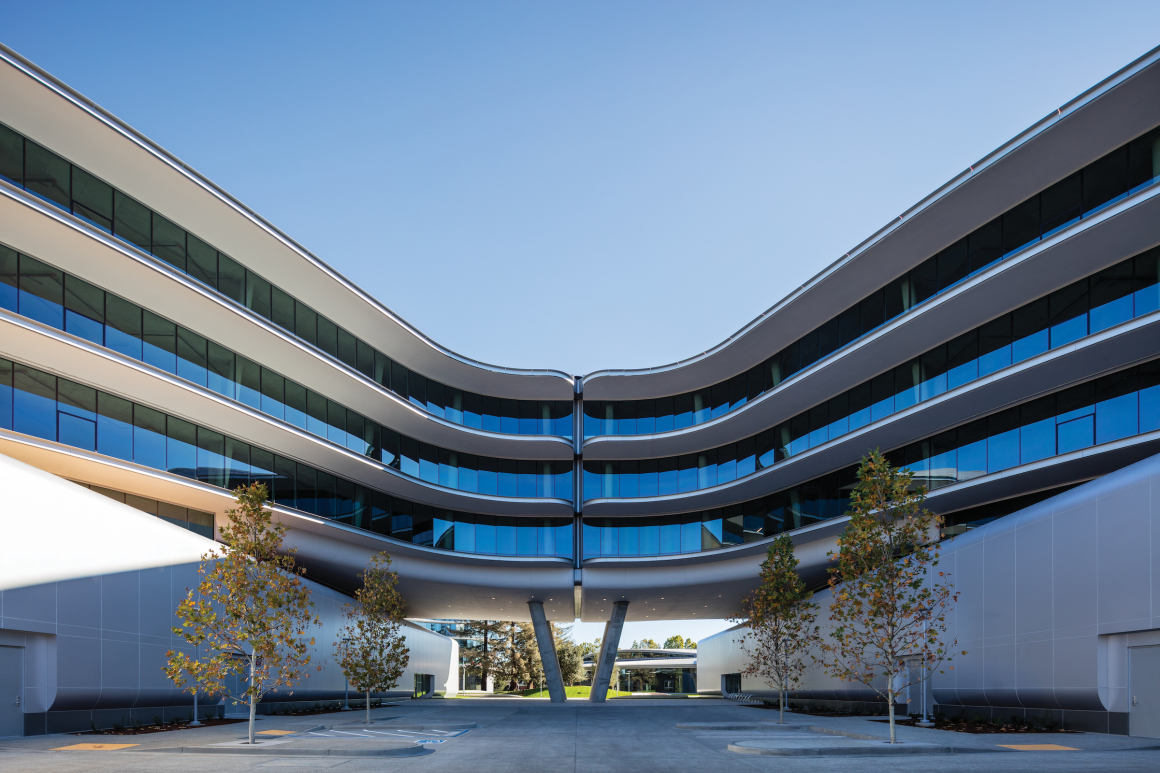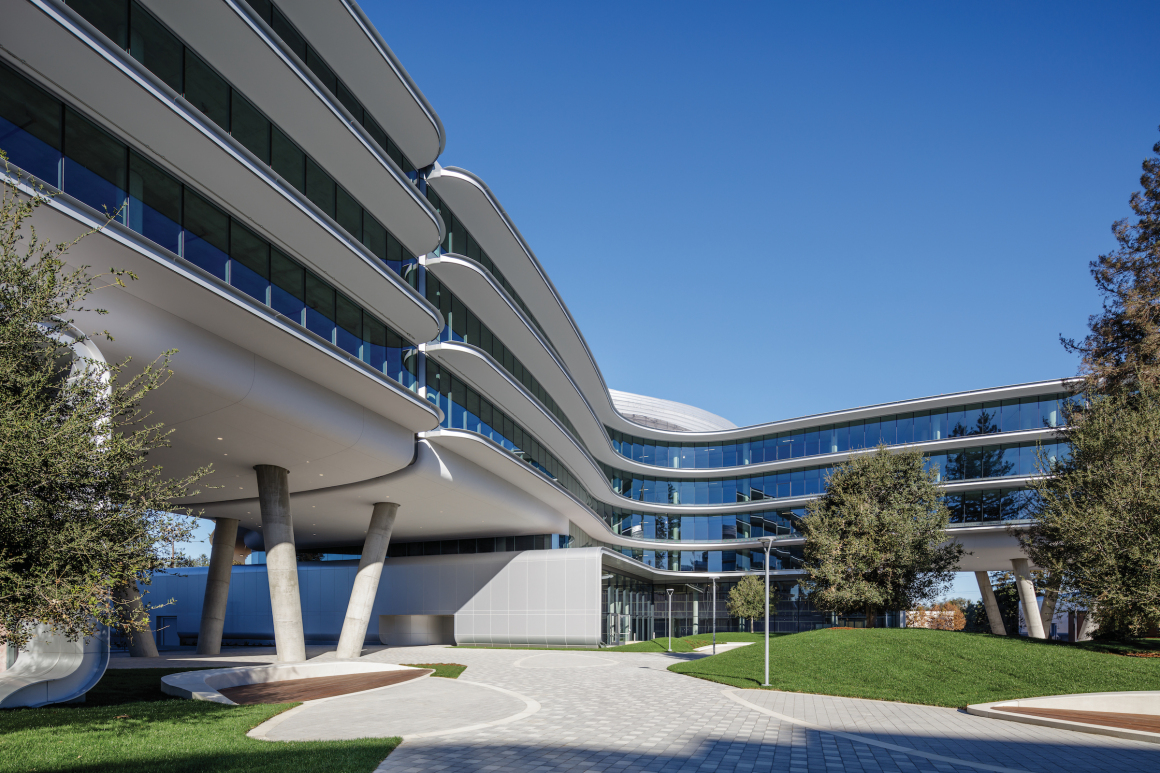 ▼绿色如初,区别于拥挤的办公园区楼,建筑设计达到了LEED白金级别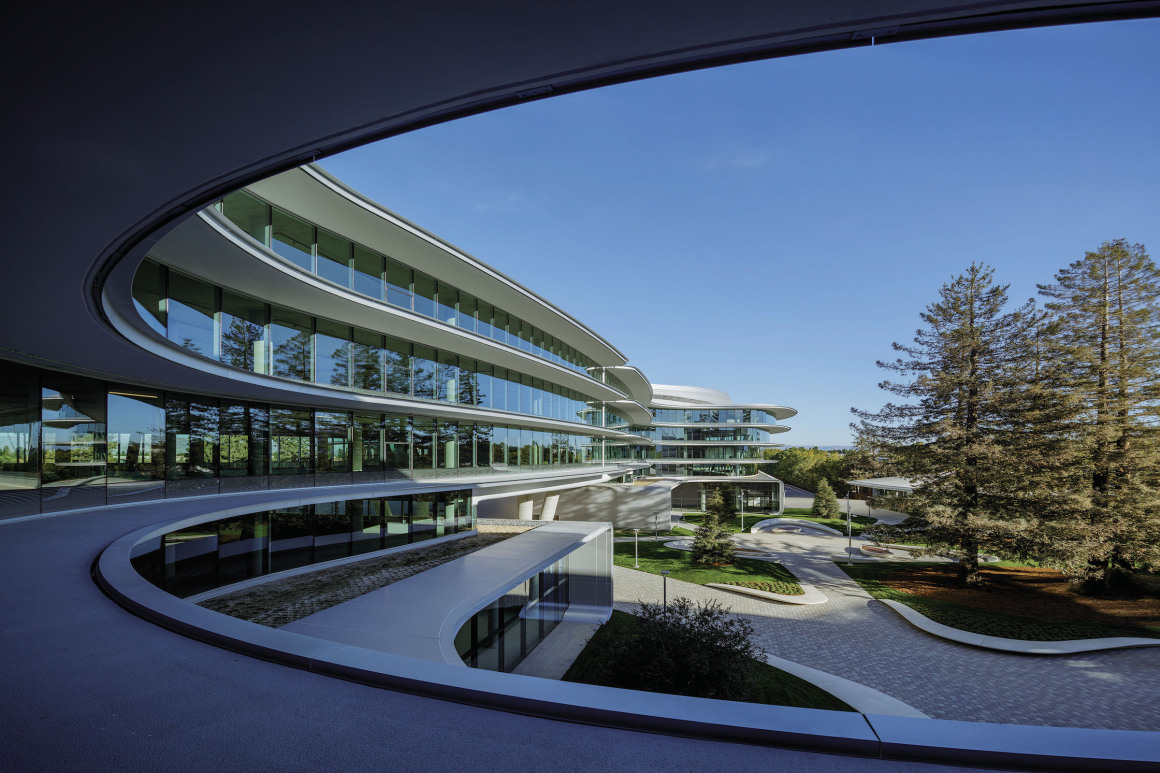 ▼在年平均日照达300天、年平均温度为62华氏度的城市,混凝土遮阳悬挑作为楼板的延伸,可保护玻璃墙免受太阳热量的增加和眩光的影响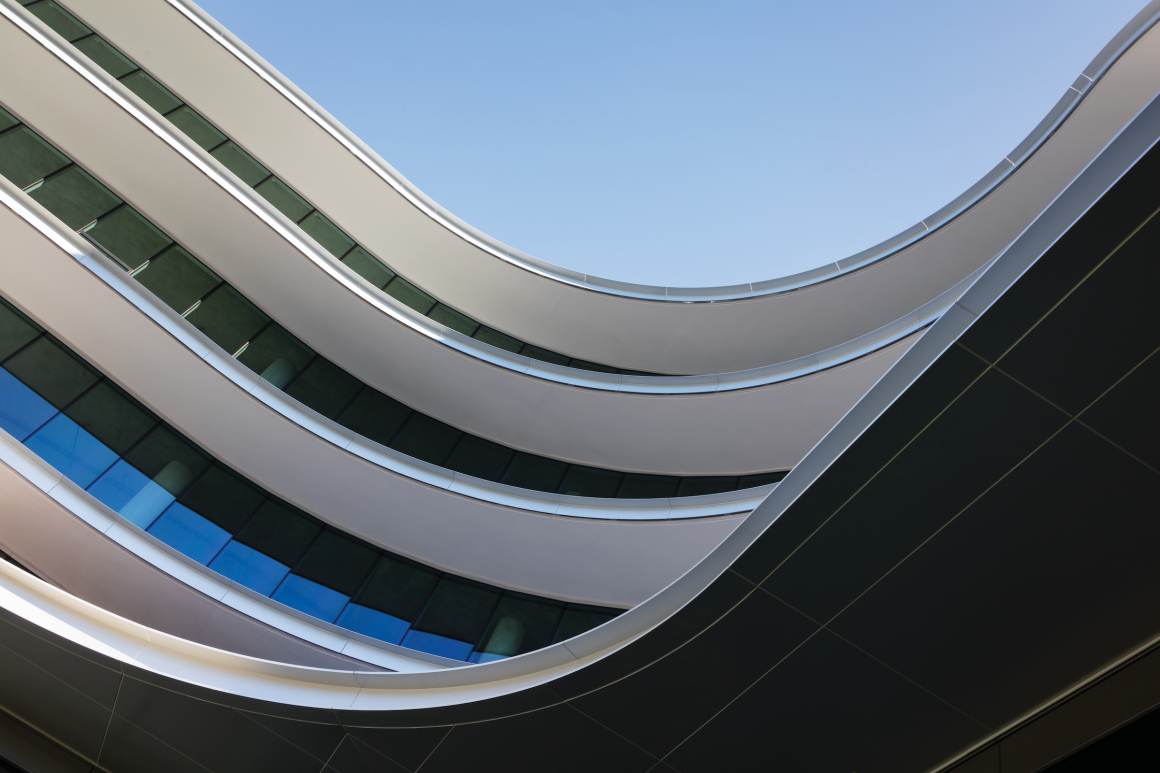 ▼设计草图 Sketch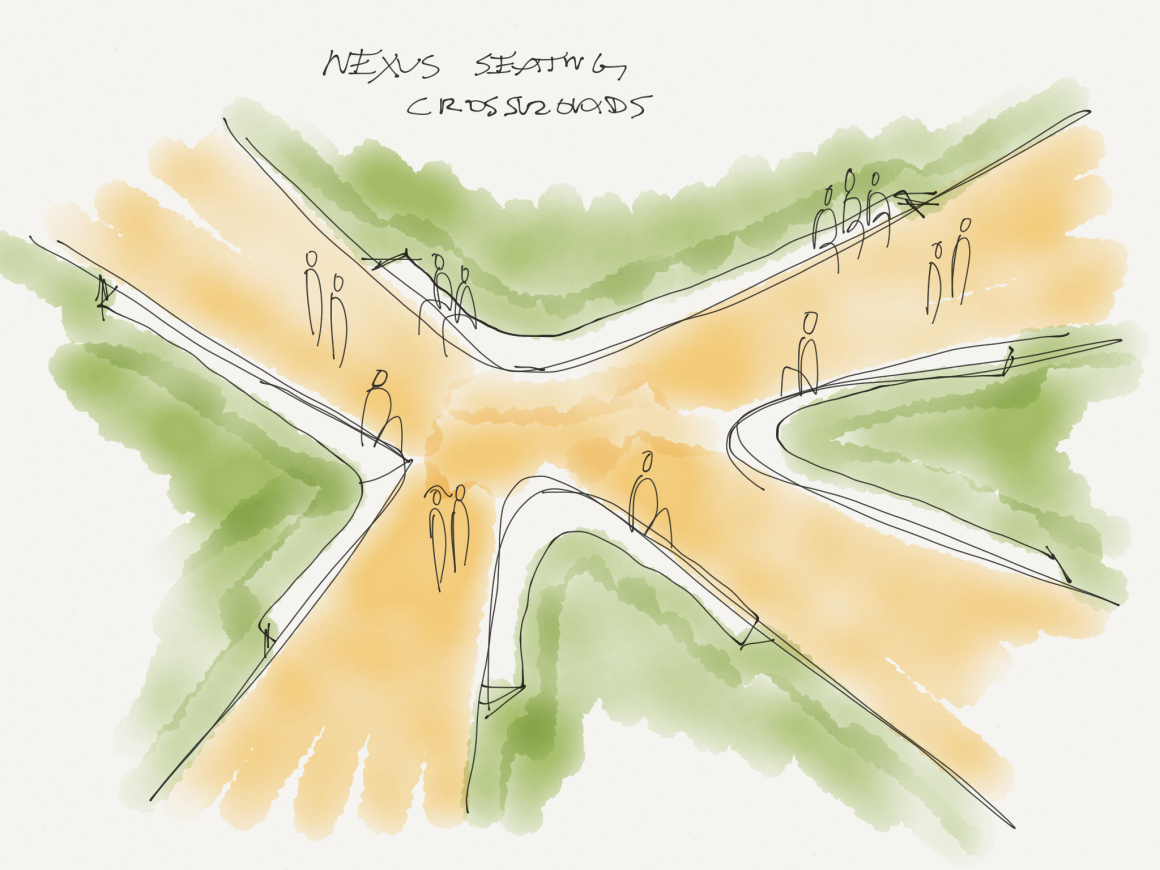 ▼三栋办公楼和独立的便利设施建筑围成的一英亩室内庭院,作为主要社交中心和聚集场所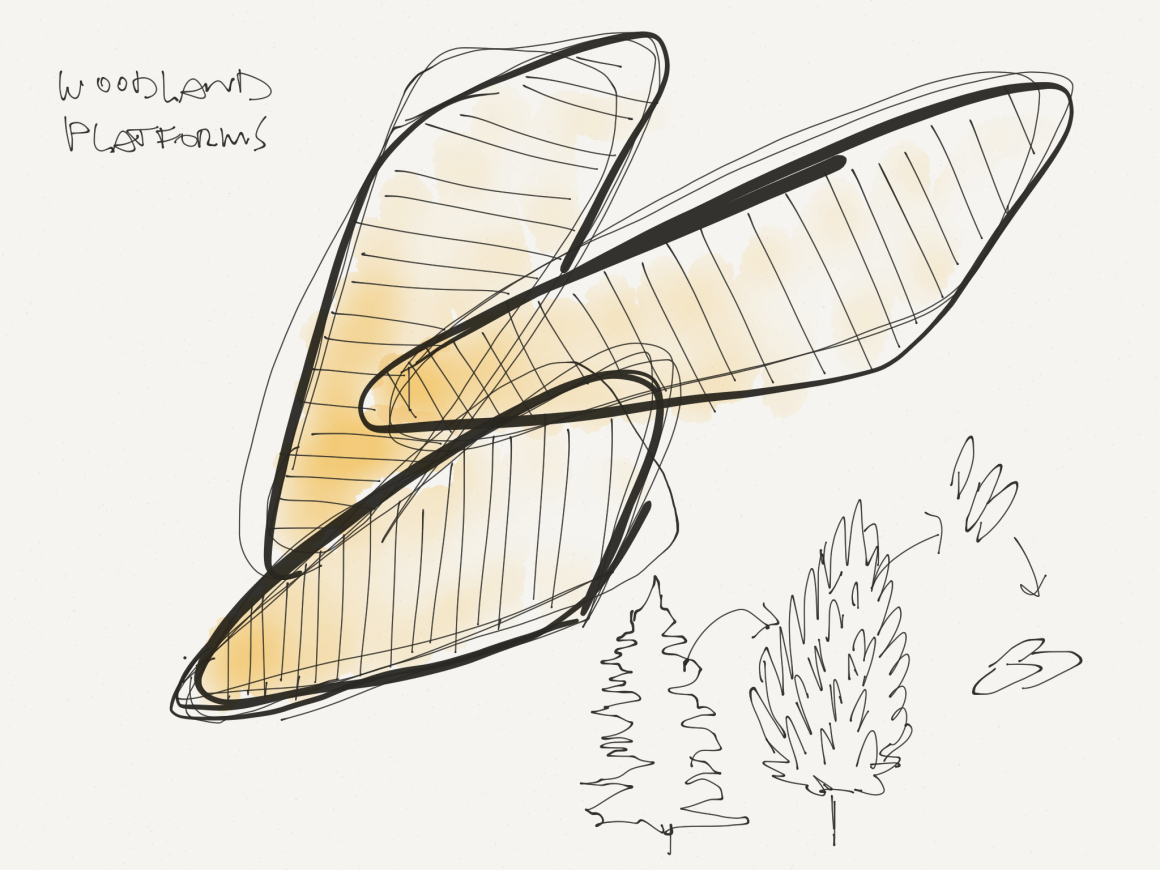 项目名称:Central + Wolfe Campus
地点:加州森尼维尔市
设计负责人:Paul Woolford AIA, IIDA, LEED AP BD+C
规划总监:Brian Jencek RLA, ASLA
可持续设计领袖、性能设计:Sean Quinn AIA, NCARB, LEED AP BD+C, BREEAM, BEAM Pro
认证:LEED白金
奖项:芝加哥雅典娜美国建筑奖
服务范围:
健康+福利
体系结构
景观建筑
规划+城市设计
可持续设计
Project name: Central + Wolfe Campus
Location: Sunnyvale, California
Design Principal: Paul Woolford AIA, IIDA, LEED AP BD+C
Director of Planning: Brian Jencek RLA, ASLA
Sustainable Design Leader, Performance: Sean Quinn AIA, NCARB, LEED AP BD+C, BREEAM, BEAM Pro
CERTIFICATION: LEED Platinum
AWARDS: Chicago Athenaeum American Architecture Award
SERVICES:
Health + Well-Being
Architecture
Landscape Architecture
Planning + Urban Design
Sustainable Design
更多 Read more about: HOK