本文由 Bauchplan ).( 授权mooool发表,欢迎转发,禁止以mooool编辑版本转载。
Thanks Bauchplan ).( for authorizing the publication of the project on mooool. Text description provided by Bauchplan ).(.
Bauchplan ).(:该南北车站广场项目创建了一个功能互补和氛围互补的双重系统。北部广场主要是历史建筑,以城市花园的绿色户外空间为背景,而南部广场目前只有两条边界,因此还需要一个多功能的绿色休息区来丰富空间。车站广场的城市环境为设计带来了一定的挑战性。它作为新街区的形象载体,将是不同交通流线的交汇点,也是城市气候的战略要地,需要充分解决蓄热、防风、排水等问题。
Bauchplan ).(:The northern and southern station squares form a dual system with complementary functions and atmospheres. while the northern square is framed by historic buildings and backed by the green outdoor spaces of the city garden, the contemporary southern square has only two constructed edges and calls for a multifunctional green rest area. The southern gate of the station offers a challenging urban environment. it is an identity carrier for the new neighborhood, the junction point of different traffic flows and a strategic site for the city climate, where heat accumulation, wind mitigation and water drainage need to be solved adequately.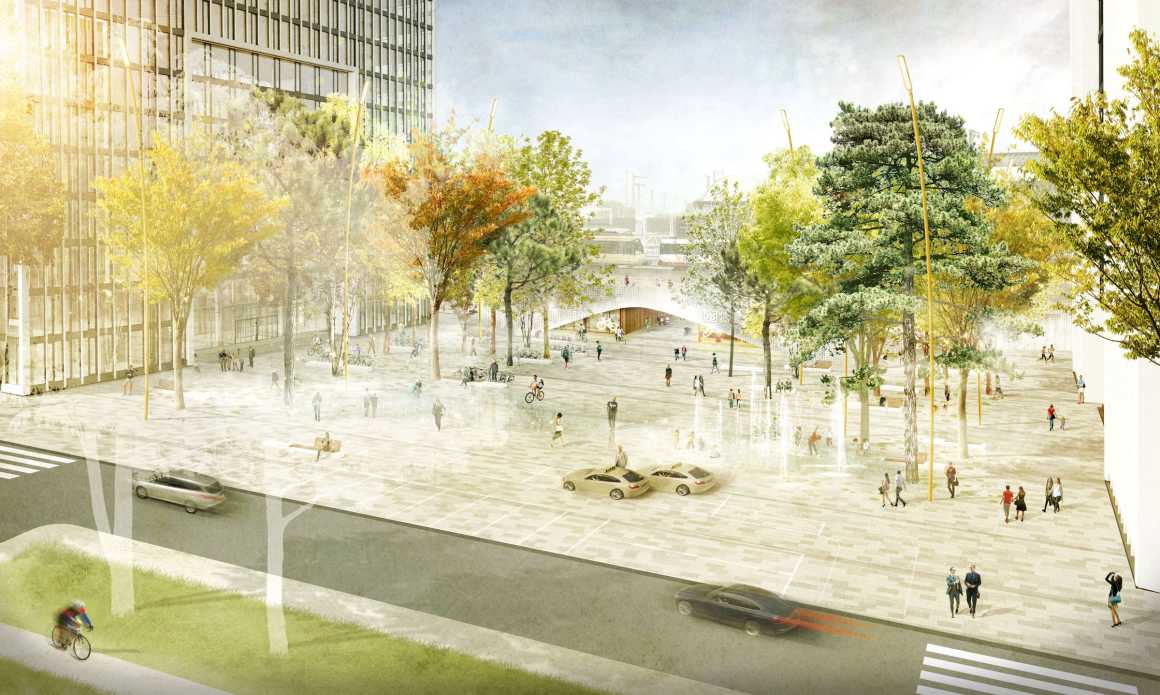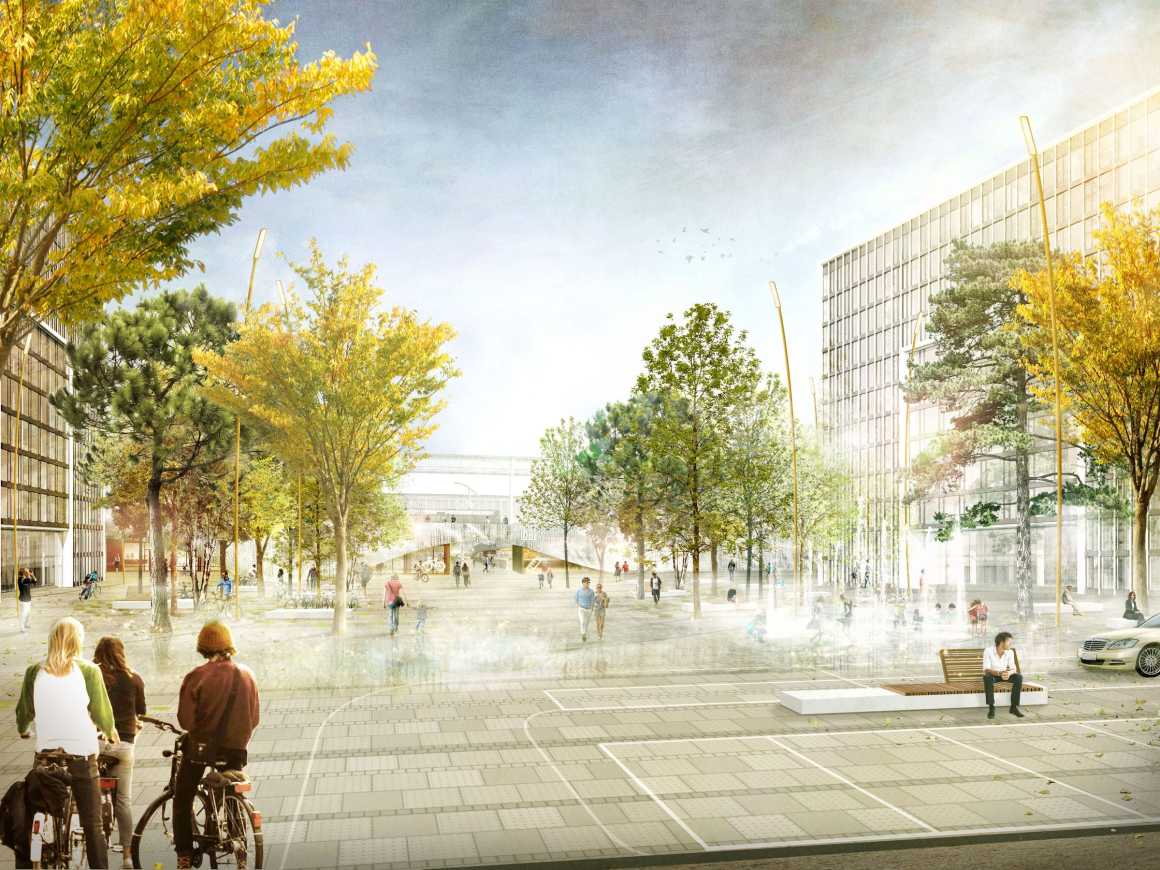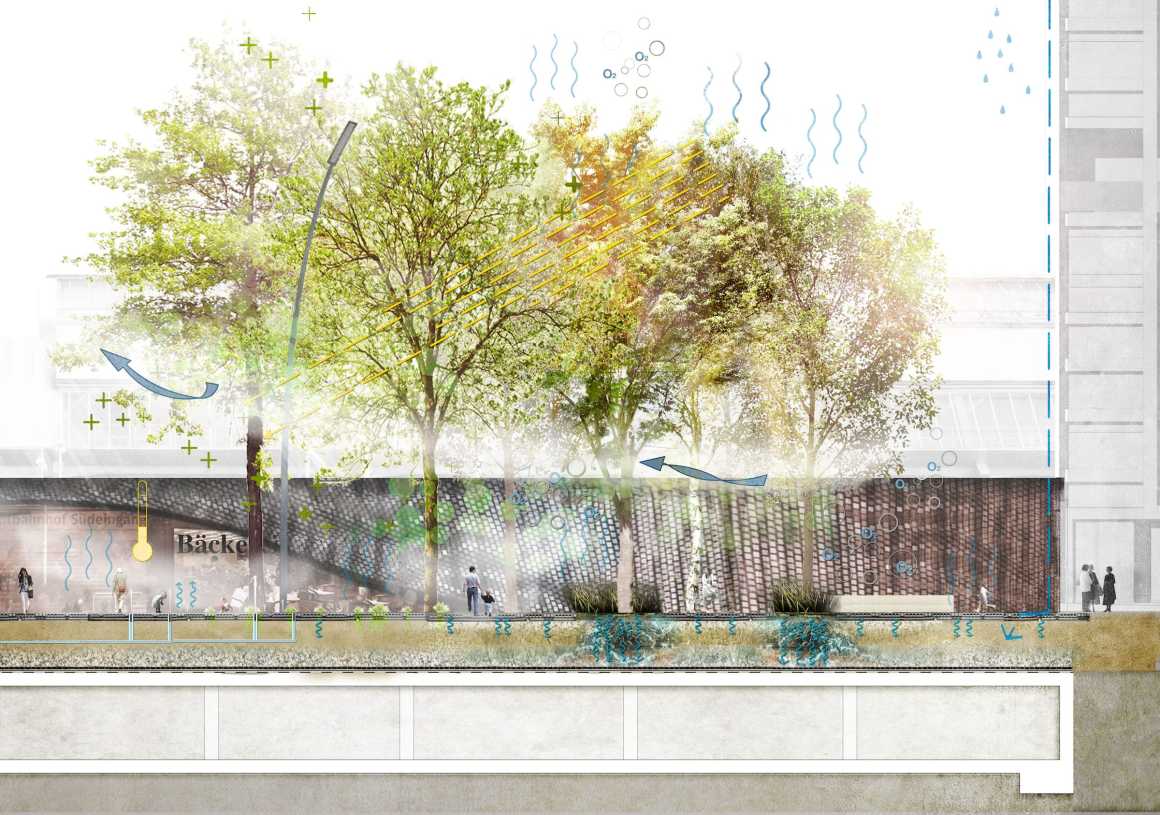 客户:德国卡尔斯鲁厄市
面积:0.5公顷
合作:berchtoldkrass space&options, dwd ingenieure
奖项:设计竞赛第一名
Client: city of karlsruhe
Size: 0,5 ha
Cooperation: berchtoldkrass space&options, dwd ingenieure
Award: 1. prize competition
更多 Read more about:bauchplan ).(