项目位于西安骊山脚下,临潼国家旅游度假区中,周边分布有华清池、烽火台和秦始皇陵等历史遗迹。设计扬骊山自然风光之优长,承历史之积淀,将日本枯山水禅意美学融入中国传统院落景观的营造之中,构筑空、灵、静的禅意景观,提供与颐养度假氛围相匹配的户外空间,打造独具一格的温泉养生社区。
The project is located at the foot of the lishan mountain of xi 'an, in lintong national tourist resort, surrounded by historical relics such as huaqing pool, beacon tower and qin shi huang mausoleum. 'design mount li Yang, natural scenery, the accumulation of history, the Japanese dry landscape zen aesthetics is incorporated in the construction of the Chinese traditional courtyard landscape, building empty, spirit, static zen landscape, provide match remaining holiday atmosphere of outdoor space, create unique spa health community.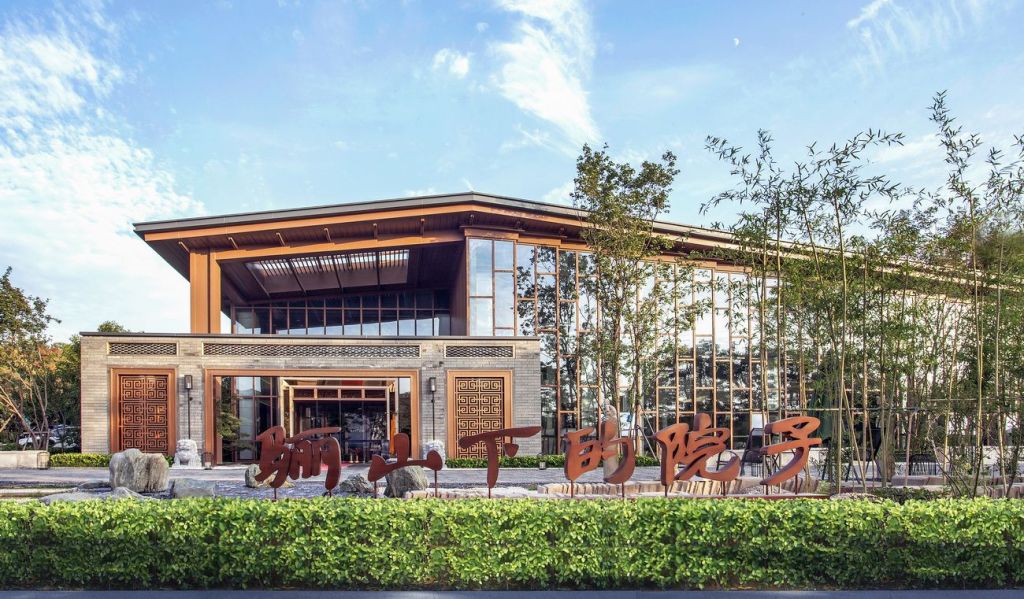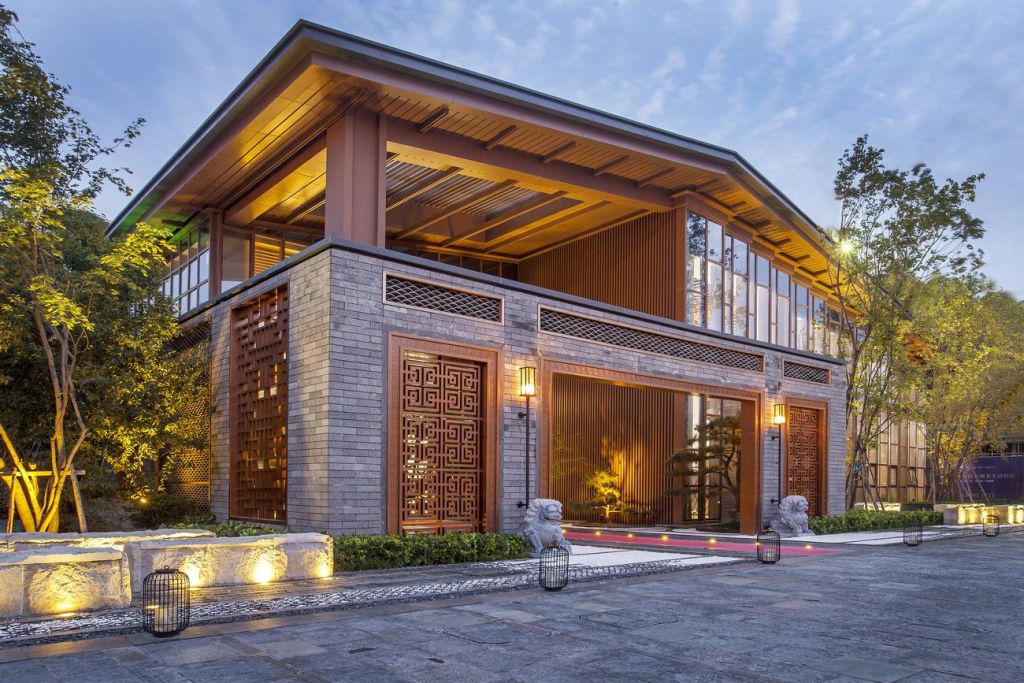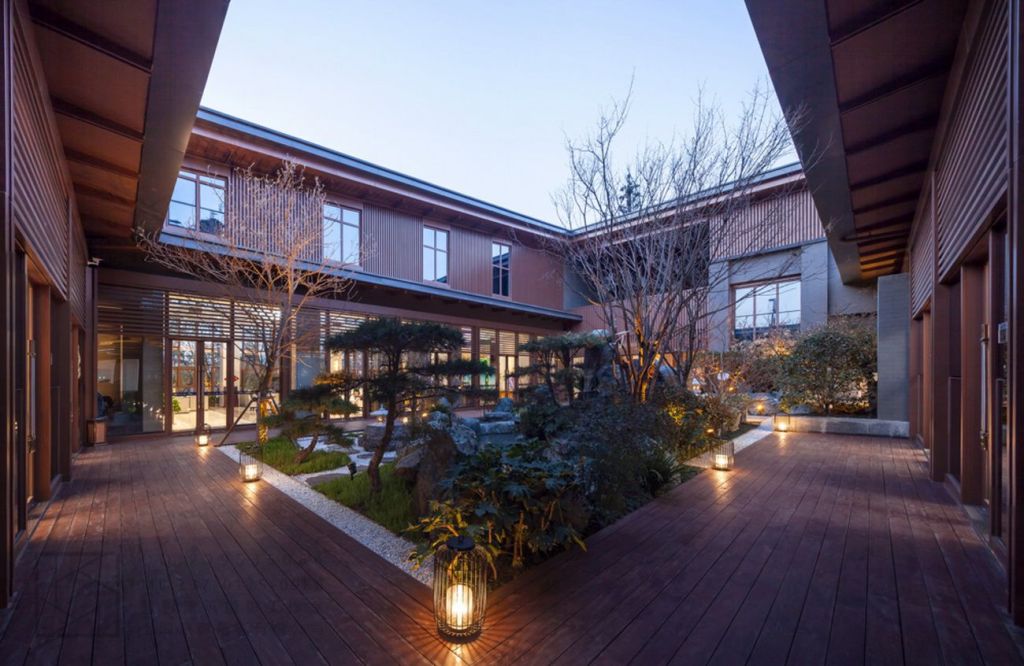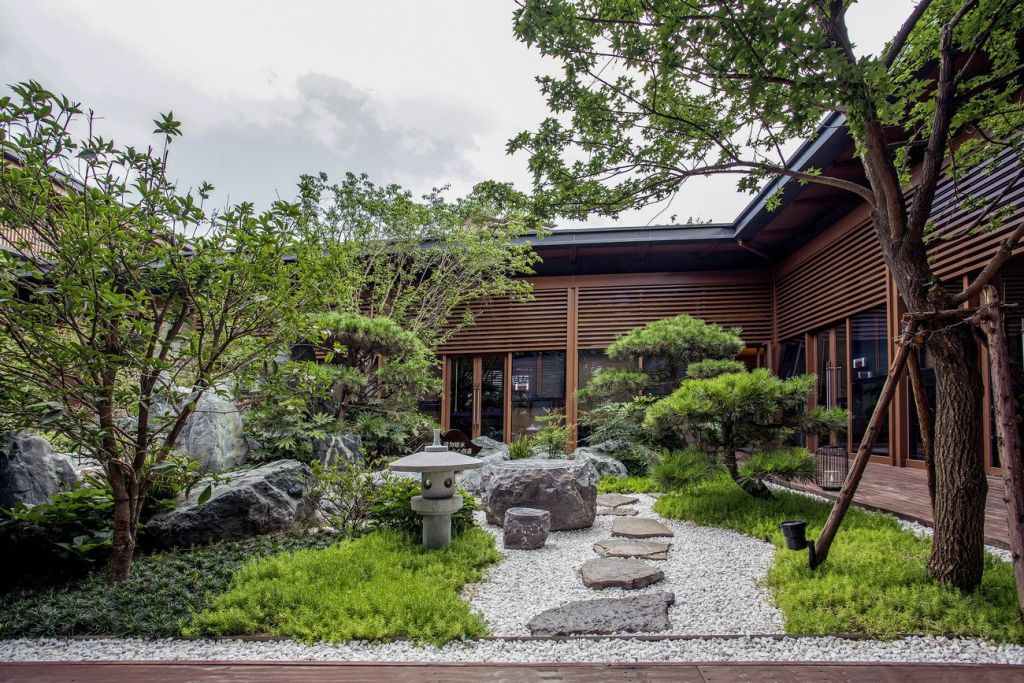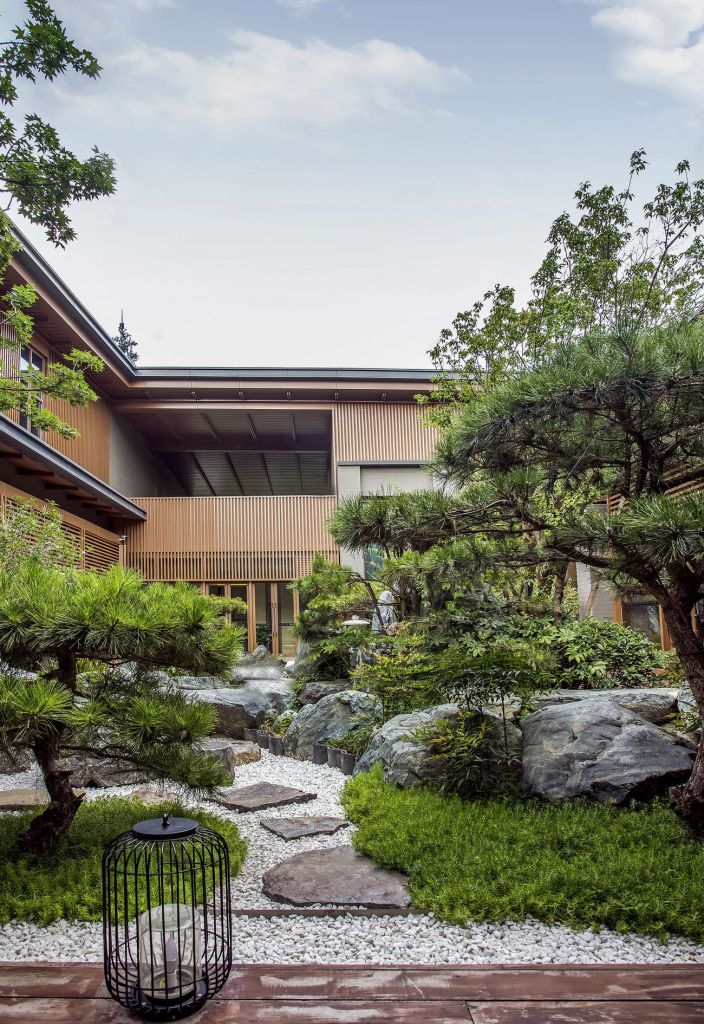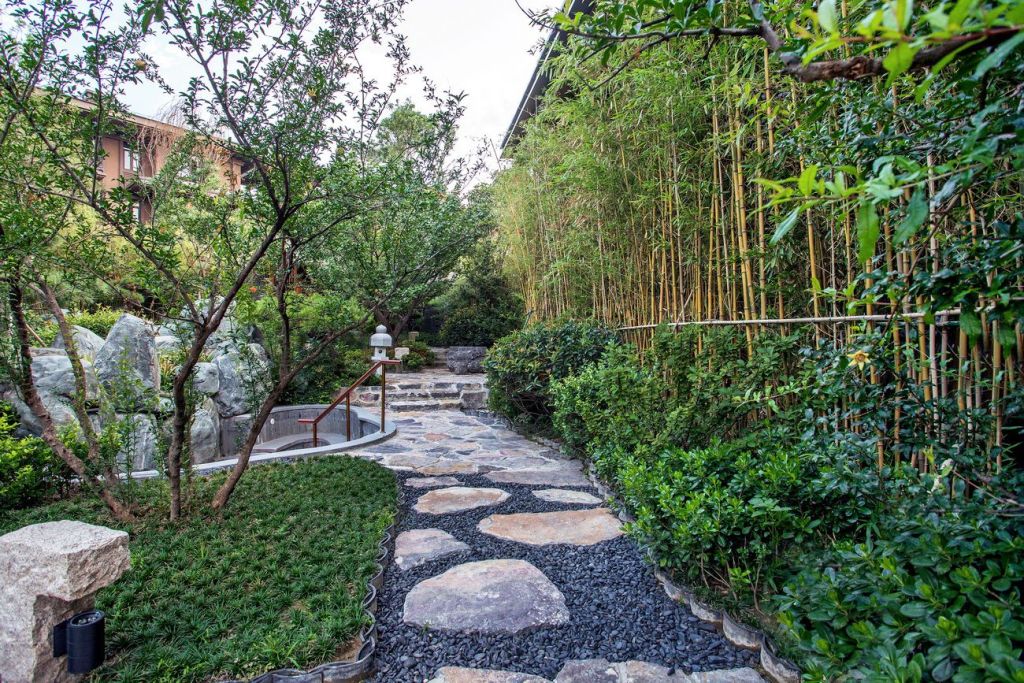 整体布局以院落空间为基础,传统院落为参照,在其中筑石造景,形成远山近水的院落空间境界。在景观空间的构筑方面,设计汲取骊山皇家园林的传统,强调景观空间的序列,以中轴对称、序列安排和数进院落布局等手法,形成层层递进的空间。
The overall layout is based on the courtyard space, with the traditional courtyard as the reference, in which stone is built to create the landscape, forming the courtyard space boundary of distant mountains and near water. In the building of landscape space, the design from the tradition of mount li imperial garden, emphasize the sequence of landscape space, to the axisymmetric and sequence arrangement, and into the courtyard layout, form a progressive transformation of space.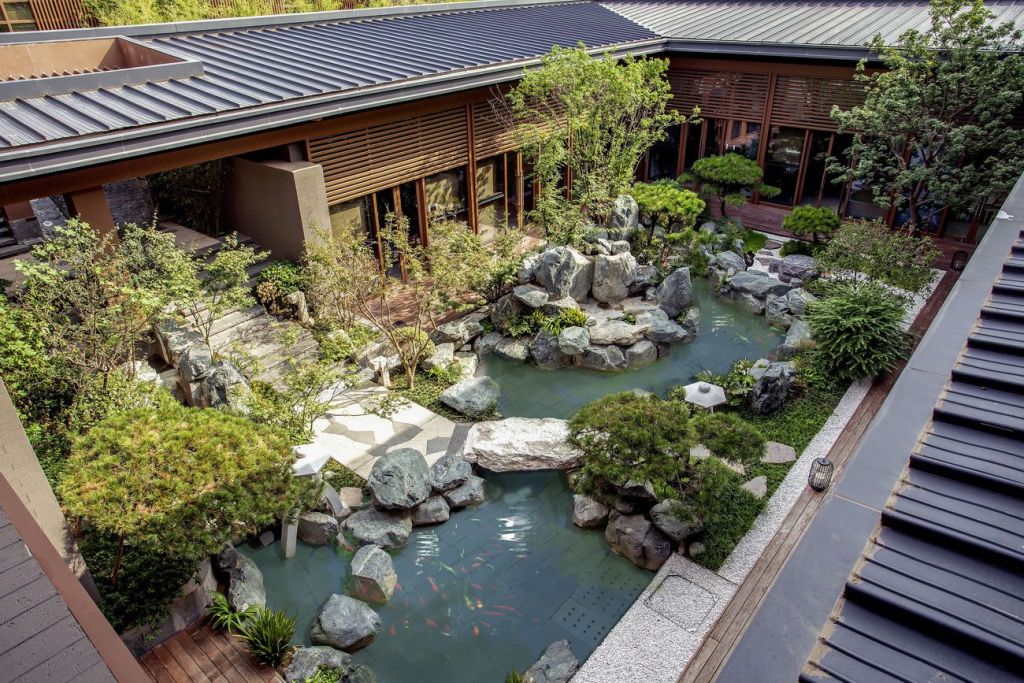 庭院的景观设计提炼山水元素,使用景石构建山地、溪谷等,模拟自然地形;引入枯山水禅意美学,带来亲和平素的感官体验,运用砂、石,结合水波纹、回纹等元素,在庭院小空间中,营造出淡泊宁静的山水大观。
The landscape design of the courtyard refines the landscape elements, and USES landscape stone to construct mountains, valleys, etc. to simulate the natural terrain. Introducing dry landscape zen aesthetics, bring affinity everyday sensory experience, using sand, stone, water ripple, meander elements, such as in the little space in the courtyard, indifferent builds a quiet scenic observatory.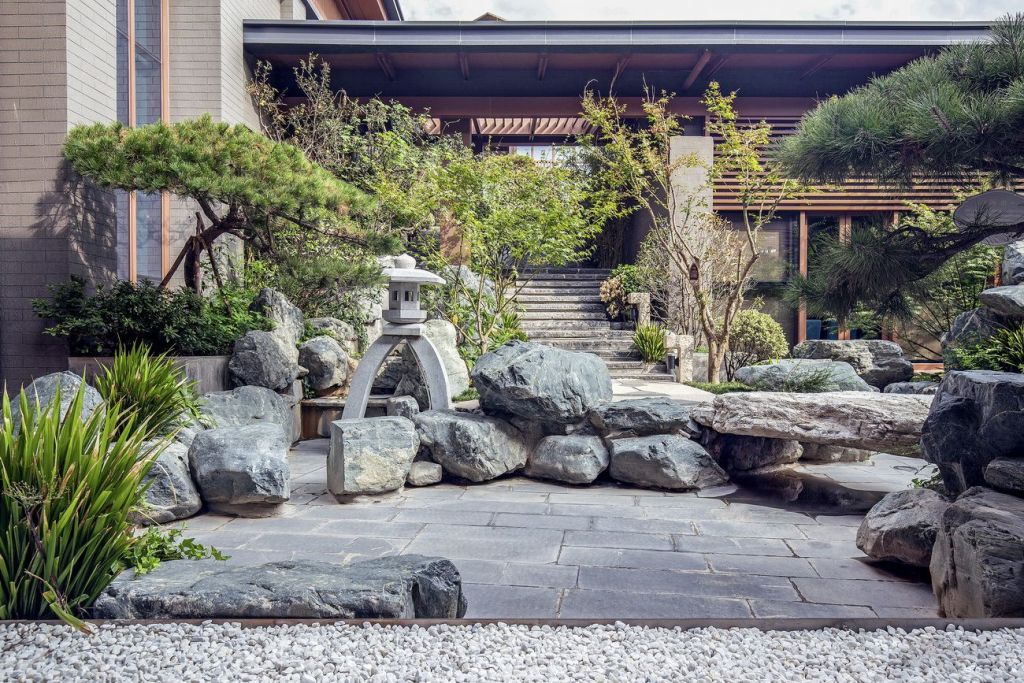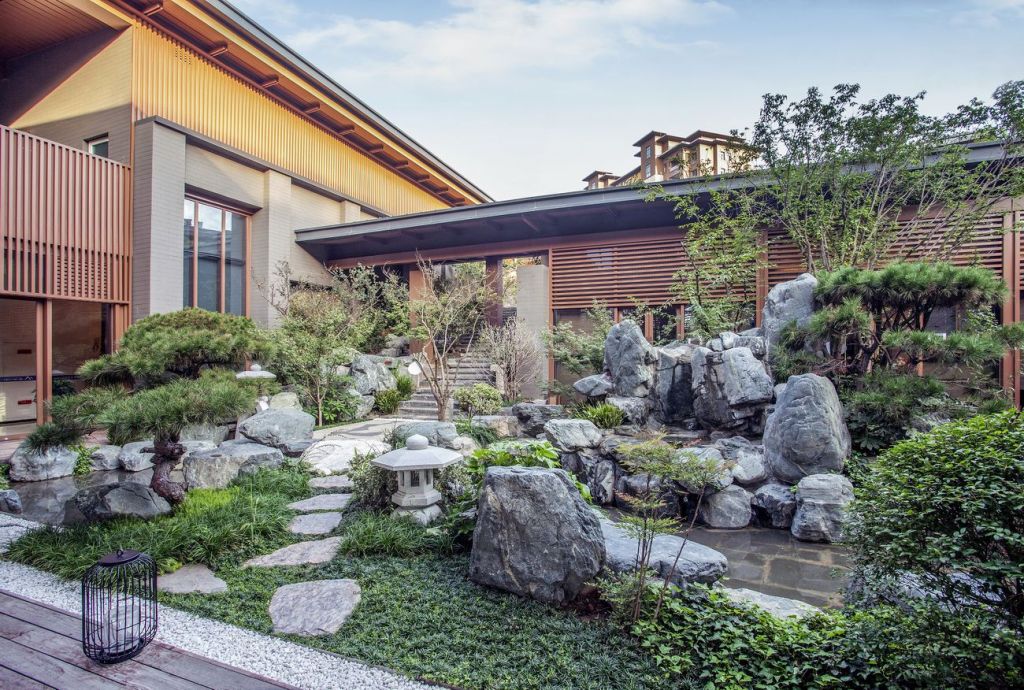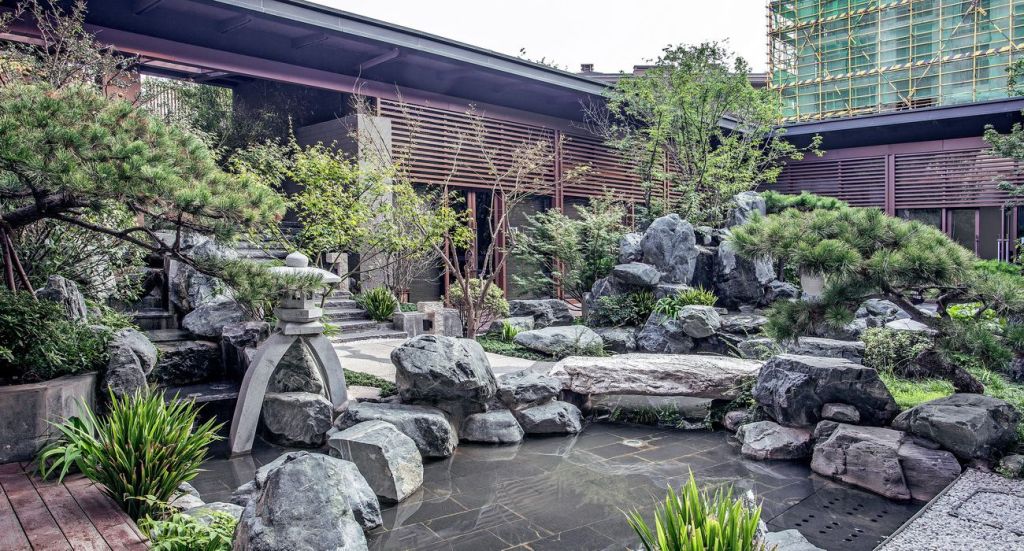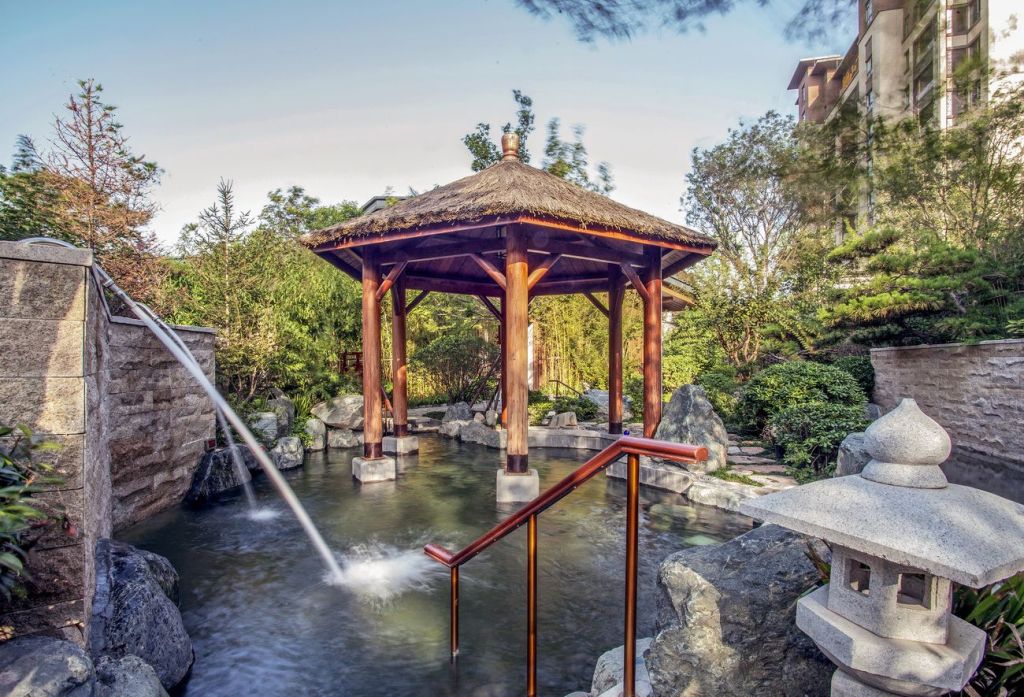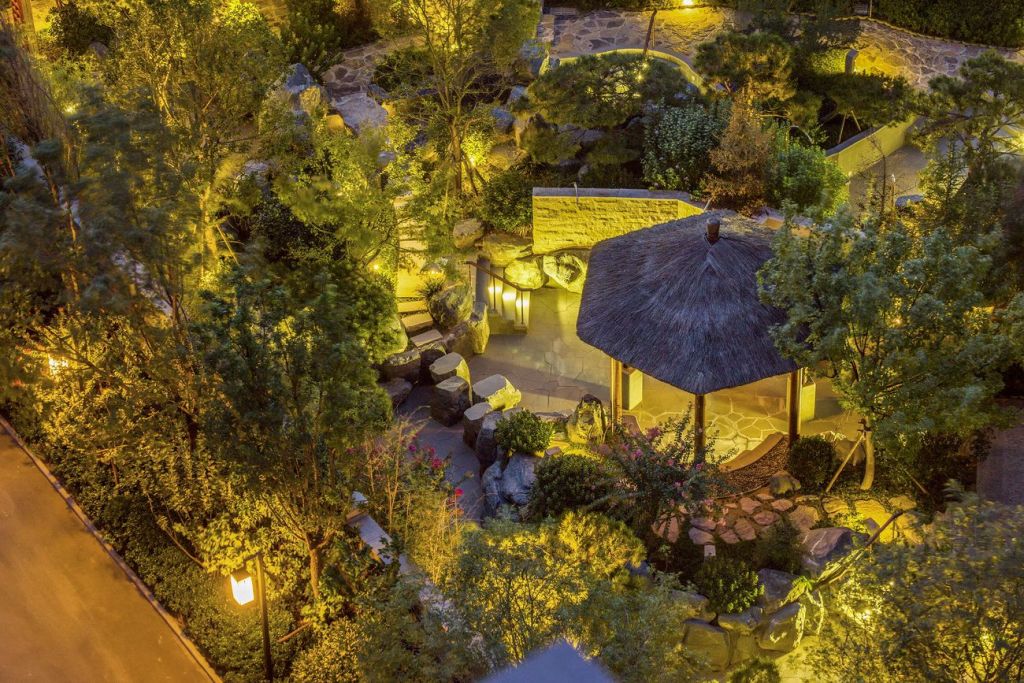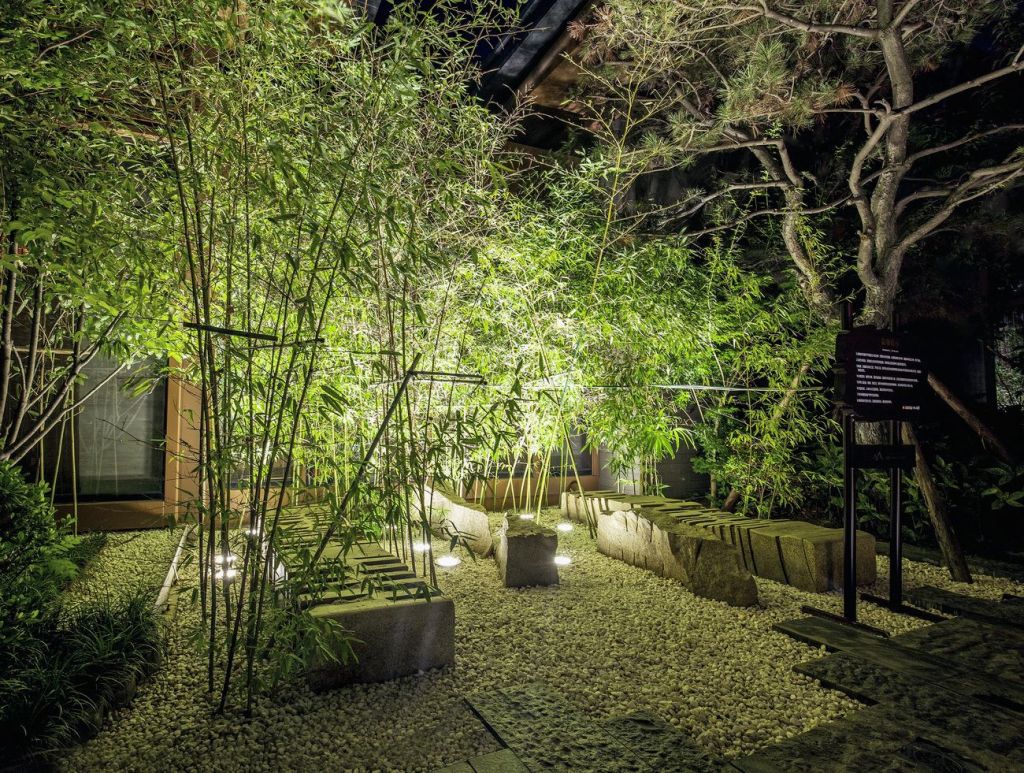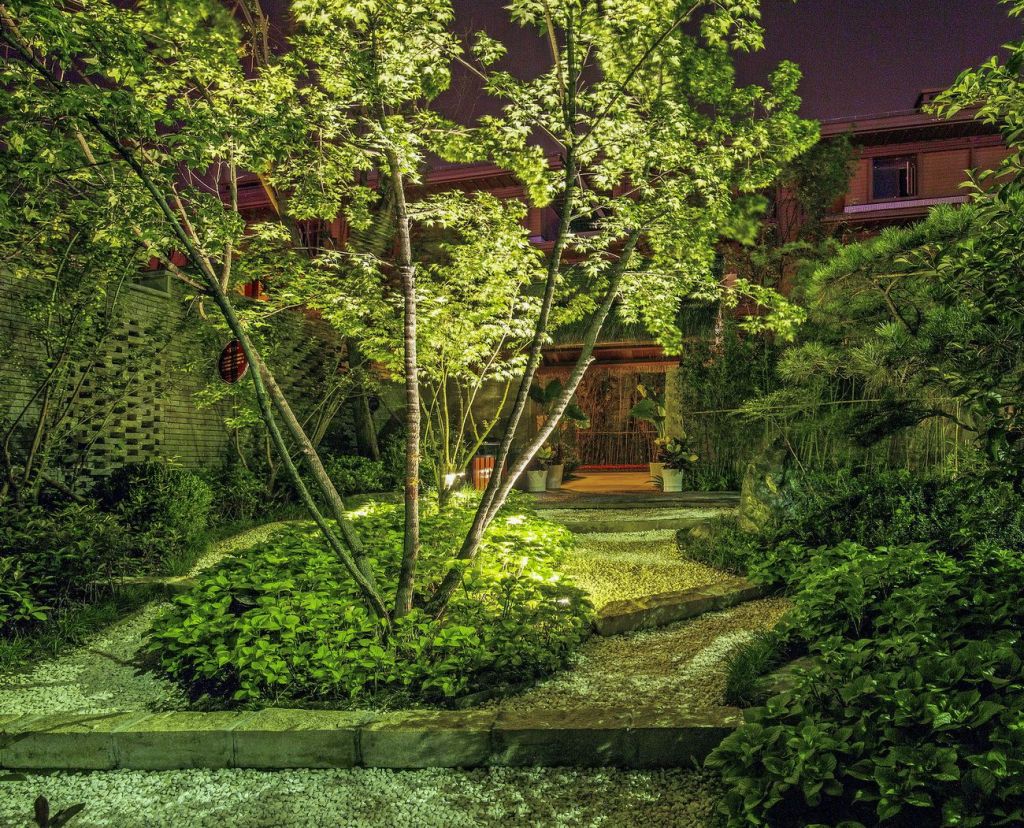 项目名称:西安高新骊山下的院子
项目地点:陕西省西安市
项目类型:住宅 度假
建成时间:2016年
景观面积:54700 ㎡
景观设计:深圳市阿特森景观规划设计有限公司
设计团队:邹圣明、高兴、周毕霞、宁华琼、张建林、方栋梁、陈黄权、贾兆银、唐嵘、何礼娟
Project Name: Courtyard of Xi'an Gaoxin Mountain
Project Location: Xi'an City, Shaanxi Province,China
Project Type: Residential Vacation
Built in: 2016
Landscape area: 54700 m2
Landscape Design: ASL
Design team: Zou Shengming, Happy, Zhou Bixia, Ning Huaqiong, Zhang Jianlin, Fang Dongliang, Chen Huangquan, Jia Zhaoyin, Tang Wei, He Lijuan
更多:ASL