LandLAB_ :戴迪街"线性公园"是温场区战略城市设计的第二步。这是一个"混合"空间,将街道的功能性和线性与公园有节奏的空间序列和多样化的项目结合在一起
LandLAB_ :Daldy Street 'Linear Park' provides the second of the Wynyard Quarters strategic urban design moves. This is a 'hybrid' space that combines the functionality and linearity of a street with the rhythmical spatial sequences and diverse programs of a park.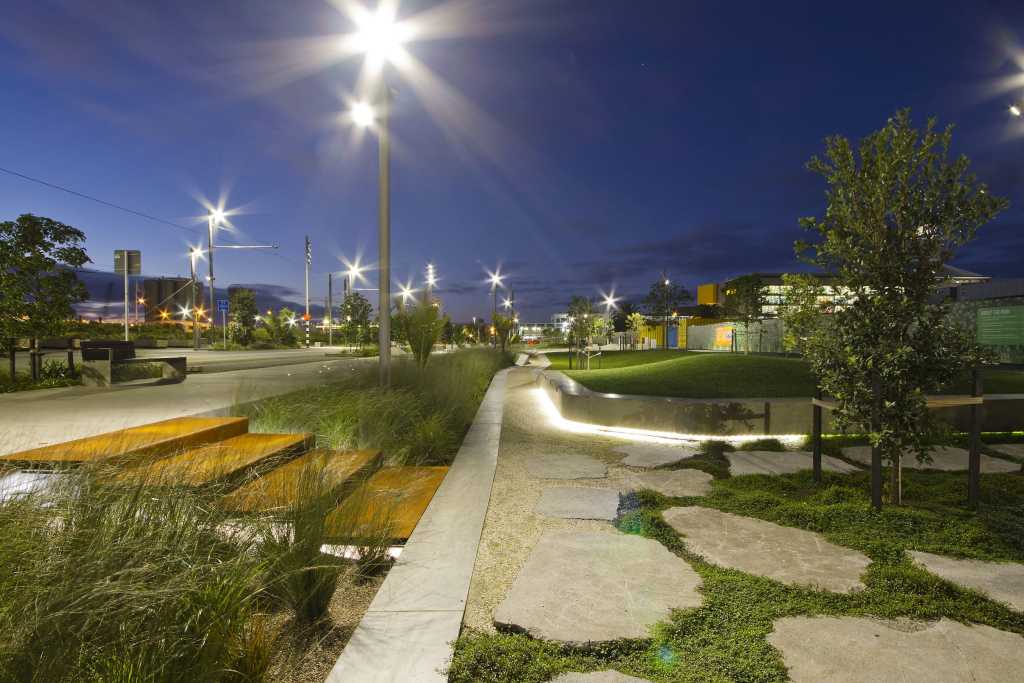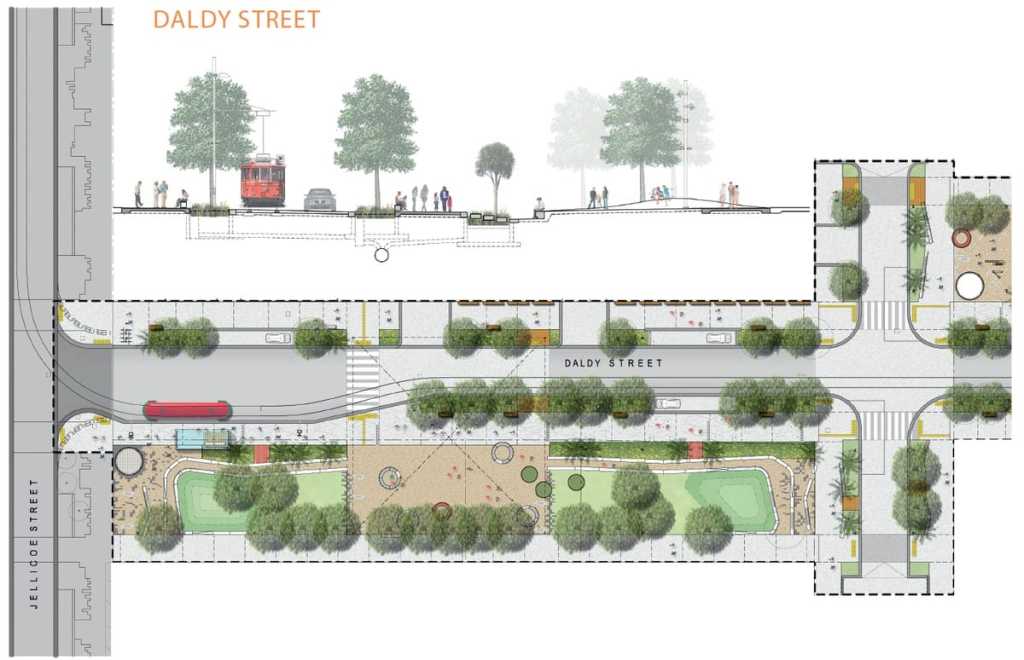 低影响设计、可持续基础设施、运动网络和场景设计元素交织成一个完整的景观系统。这为"陆地"(填海前水域边缘)和"海洋"(海港)之间提供了一条连续的绿色走廊。
Low impact design, sustainable infrastructure, movement networks and episodic design elements are woven into an integrated landscape system. This provides for a journey and continuous green corridor between 'land' (pre-reclamation waters edge) and 'sea' (harbour).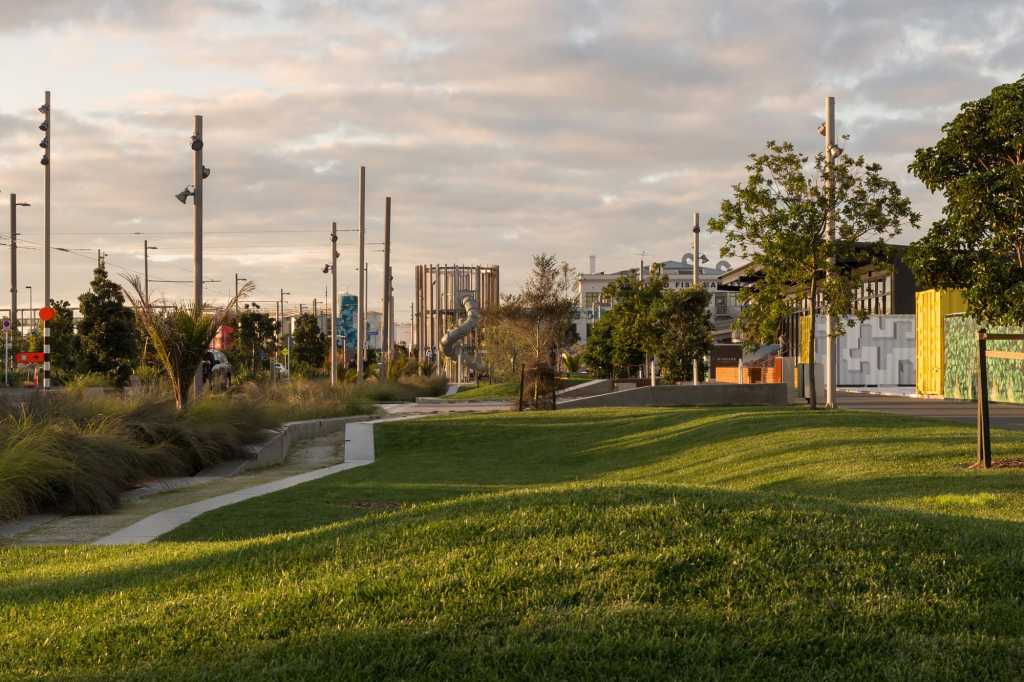 景观优先考虑重新连接、复兴和振兴该季度核心的后工业"模糊地形",同时将人、生态、基础设施建筑和景观结合在一起。
Landscape is prioritised to reconnect, re-vitalise and re-energize the post-industrial 'terrain vague' of the Quarter's core while bringing together people, ecology, infrastructure buildings and landscape.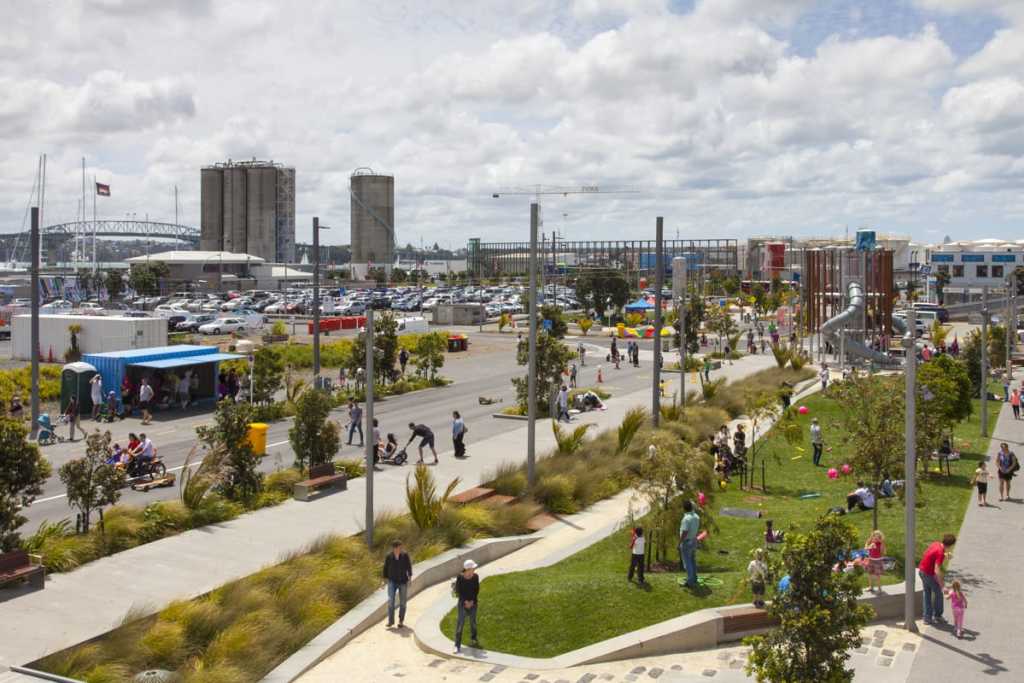 设计语言借鉴了基地的后工业和沿海特征。它整合了遗址海洋考古的元素,建立了本土的生态种植美学,支持低影响的设计策略和生态多样性。
The design language draws on the sites post-industrial and coastal character. It integrates elements of the sites marine archaeology and establishes a native and ecological planting aesthetic which supports a low impact design strategy and ecological diversity.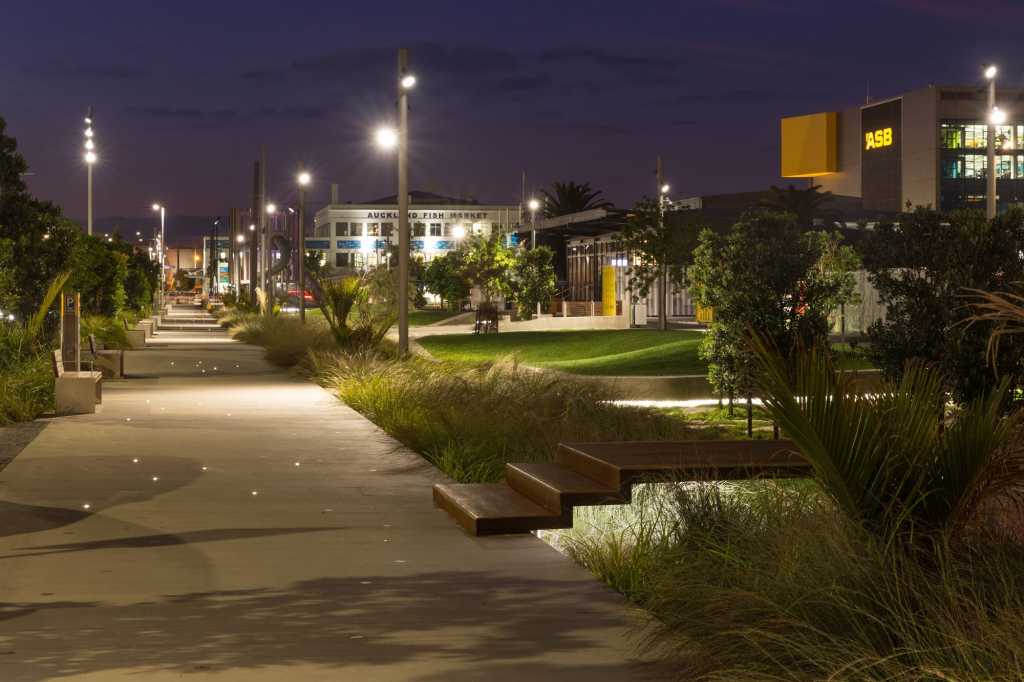 该项目因"城市设计"和"可持续发展"而获得了NZILA优秀奖。奥克兰交通公司聘请LandLAB _在Pakenham街和Fanshawe街之间交付该项目的第二阶段。
The project received NZILA excellence awards for both 'urban design' and 'sustainability'. LandLAB_are engaged by Auckland Transport to deliver the second phase of this project between Pakenham and Fanshawe Streets.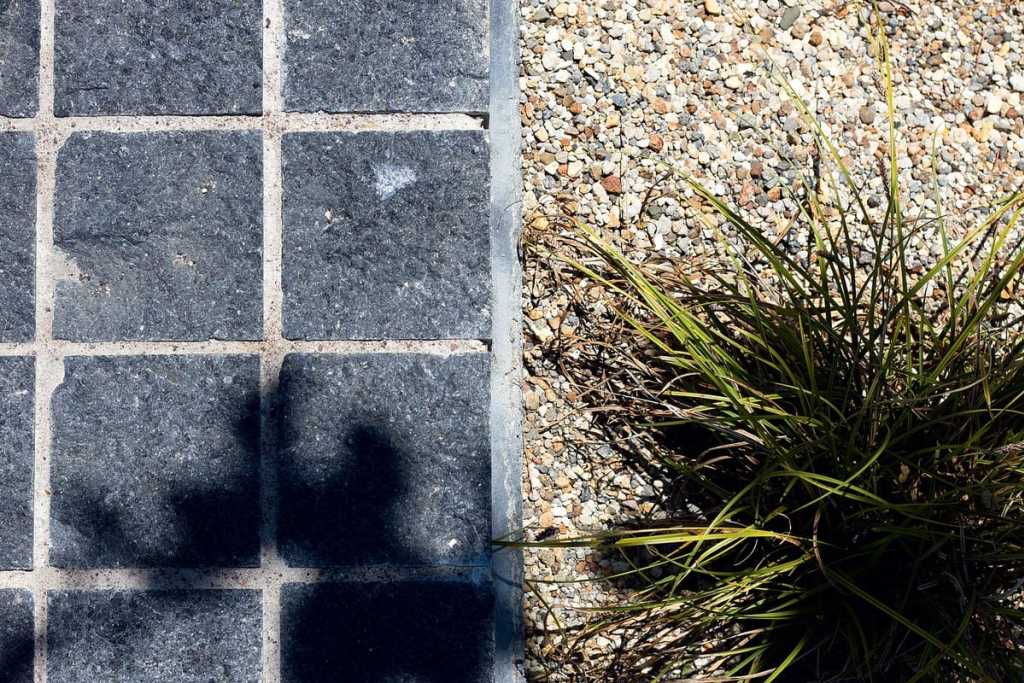 地点:  奥克兰温场区
客户: Waterfront Auckland
日期:  2009 – 2013年
预算:  2000万美元
团队:  Architectus + OPUS
图片:  Claire Hamilton , LandLAB_
Location:Wynyard Quarter, Auckland
Client:Waterfront Auckland
Date:2009 – 2013
Budget:$20m
Team:Architectus + OPUS
Image:  Claire Hamilton , LandLAB_
更多:LandLAB_