本文由ONG&ONG授权mooool发表,欢迎转发,禁止以mooool编辑版本转载。
Thank ONG&ONG for authorizing the publication of the project on mooool, Text description provided by ONG&ONG.
ONG&ONG:这片新开发的社区Dremien Collection位于马来西亚巴生山谷西部的小镇Shah Alam,占地41英亩,穿过Eco Ardence的大门就能看到两层楼的别墅、半独立住宅和排屋,住宅之间分布着充满绿意的景观花园,并且通过小路相连。
ONG&ONG:Beyond the grand entrance to the gated, mixed-development enclave of Eco Ardence lies The Dremien Collection, a cluster of bungalows, semi-detached and linked houses located in the mature township of Shah Alam in the Klang Valley's western corridor. The double-storey dwellings are spread across a sprawling 41-acre parcel of land, linked by landscaped garden lanes that furnish the development with pleasant pockets of greenery.
▼社区鸟瞰图 Community aerial view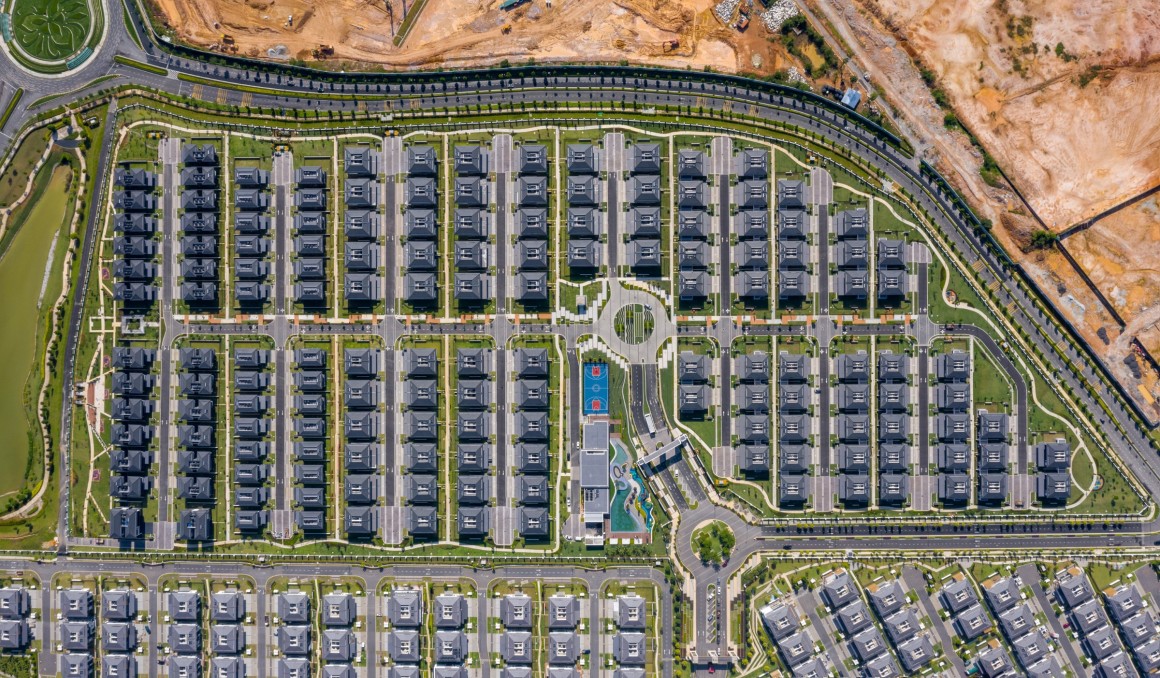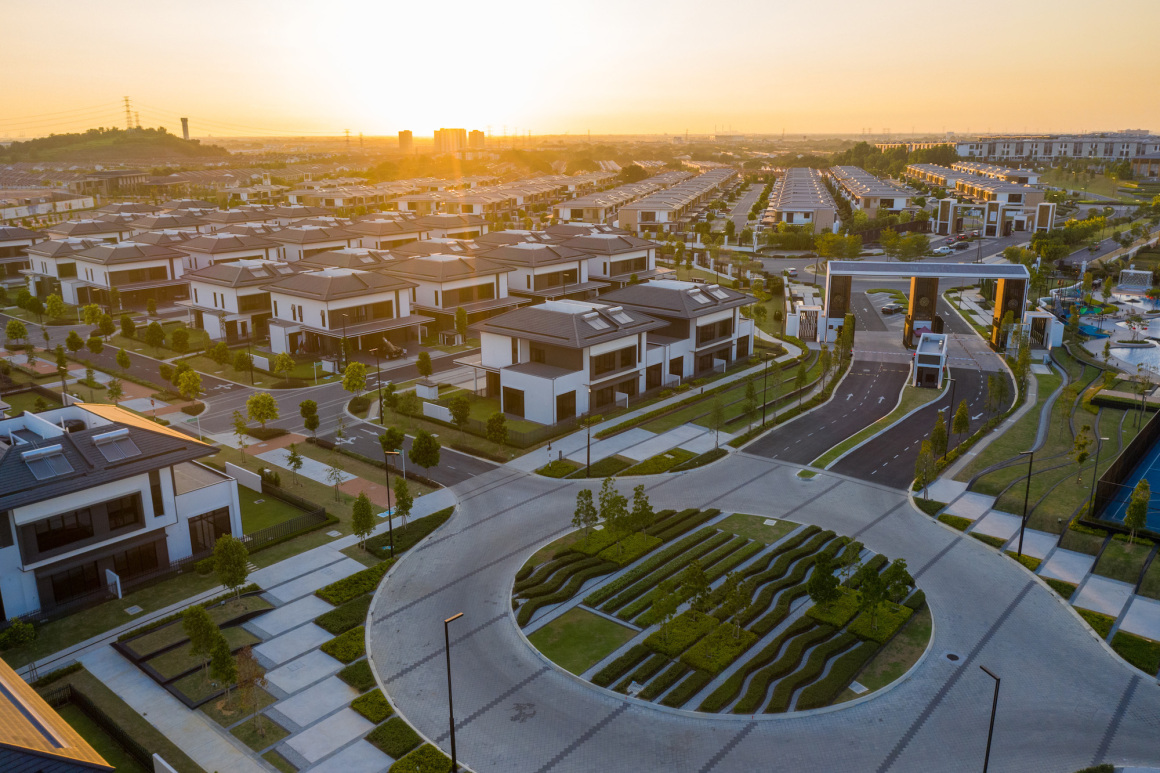 社区核心是一个俱乐部,为居民的社交和娱乐提供场所。
A clubhouse sits at the core of the community, providing a shared venue for socialisation and recreation.
▼俱乐部鸟瞰 Clubhouse aerial view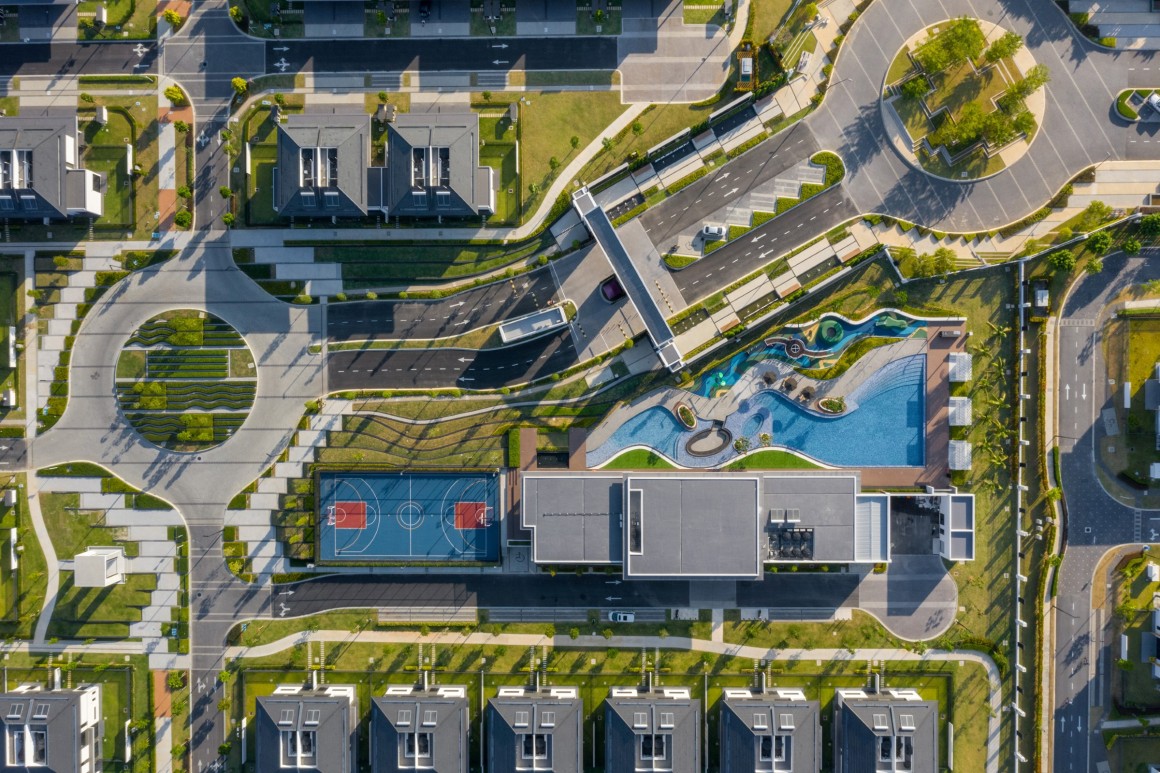 ▼俱乐部内部 Clubhouse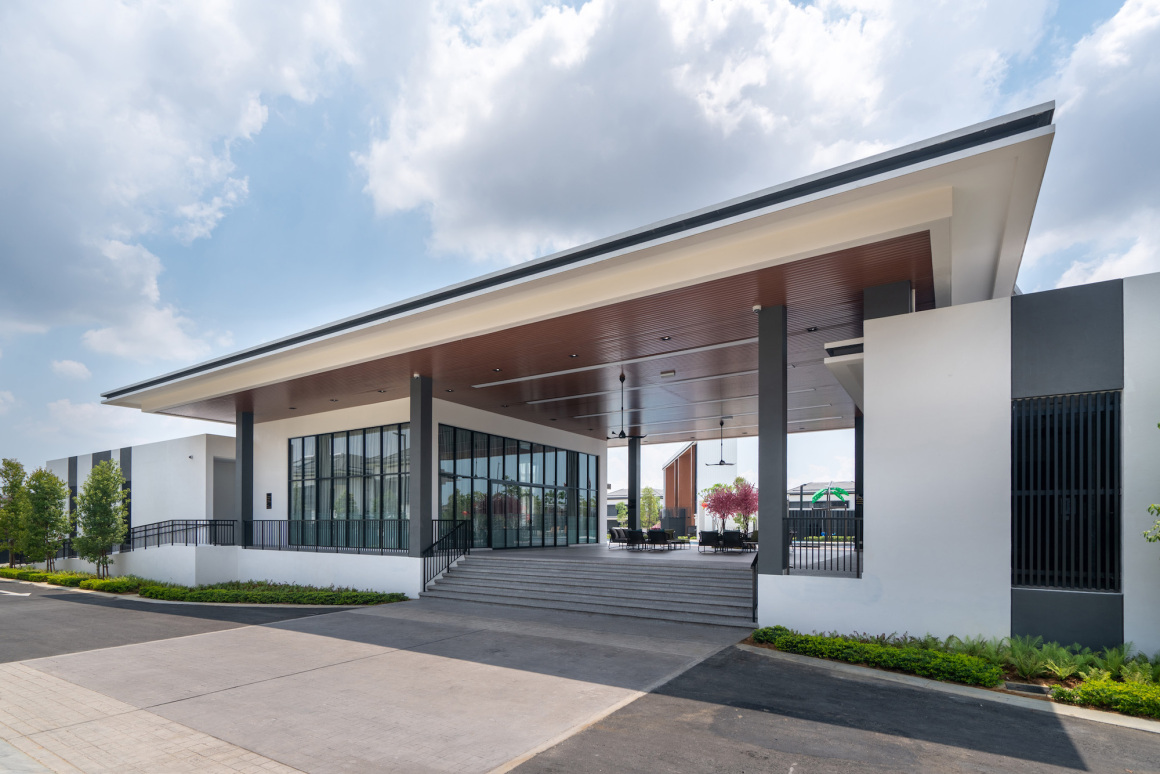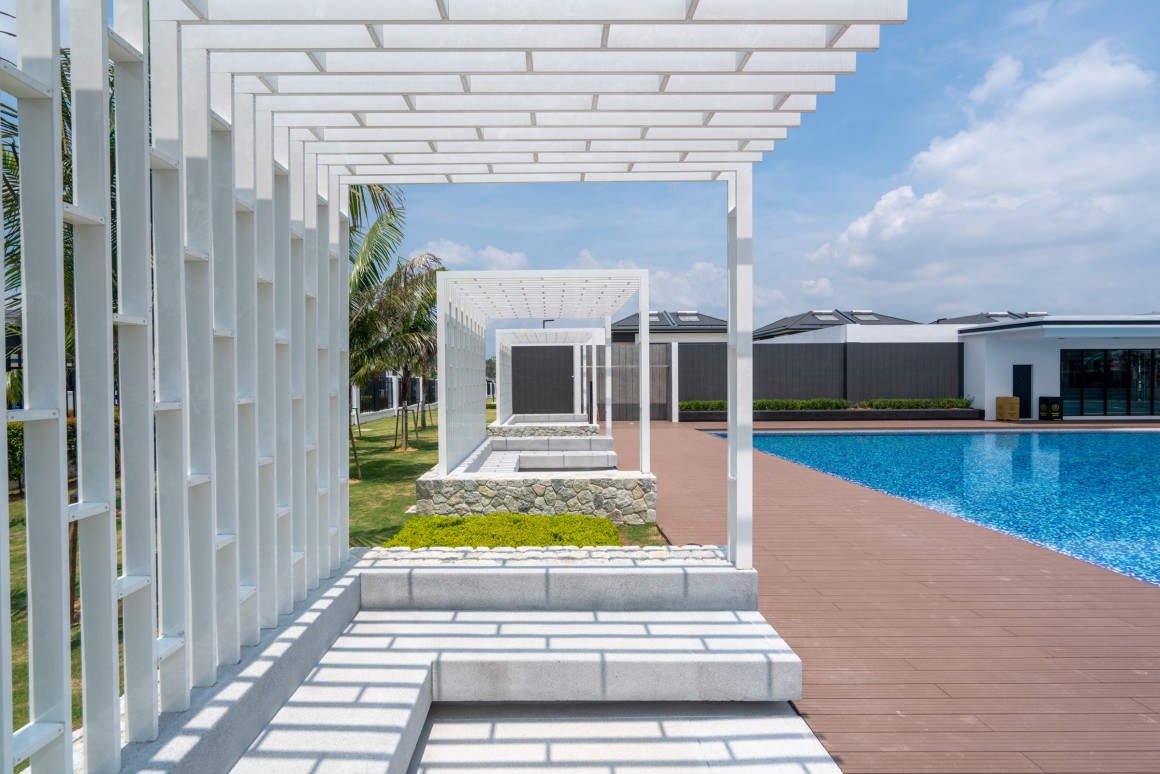 ▼俱乐部夜景 Clubhouse night view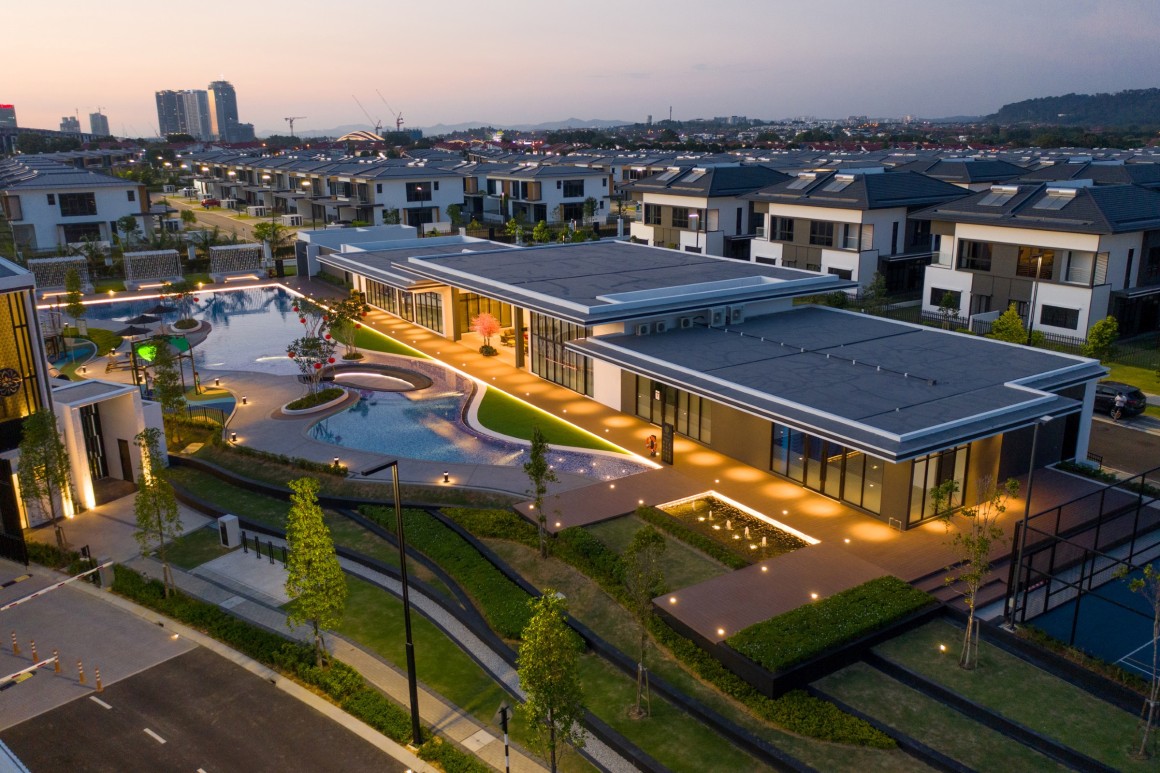 私密、舒适和安全是居民们的基本保障。为了给住户提供一个良好的居住环境,住宅面积宽敞,为家庭活动提供了充足的空间,百叶窗保证了建筑内部明亮通风,室外有修剪整齐的草坪,每个单元还配有私人停车位。
Privacy, comfort and security are among the perks enjoyed by the residents. Strategically configured for a conducive living environment, the spacious homes with bright, airy interiors and louvred windows offer ample room for families, complete with manicured lawns and a private car porch for each unit.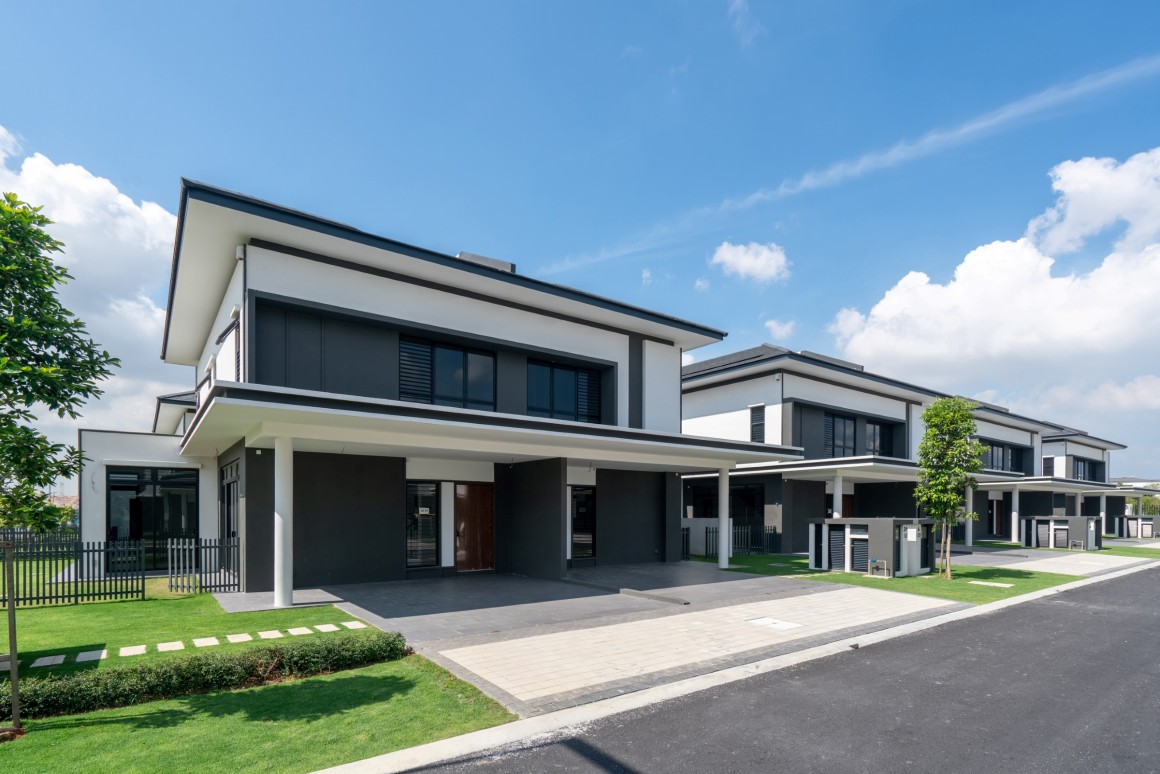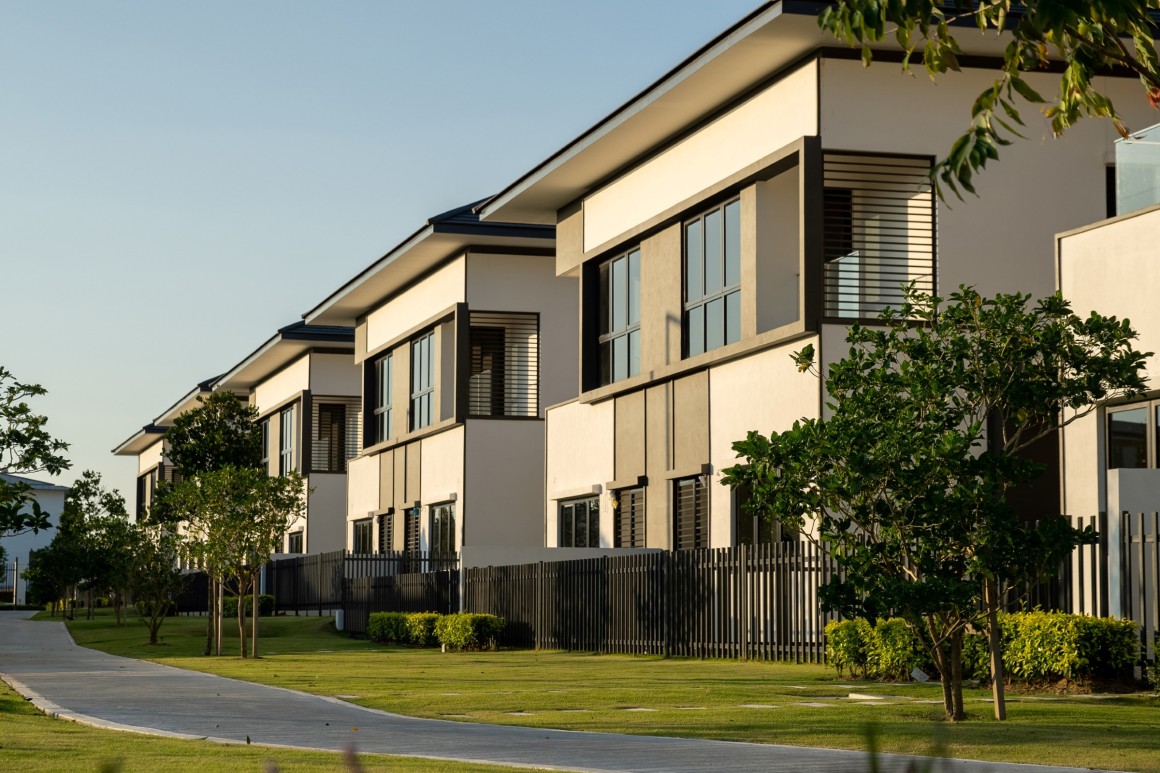 设计师精准把握了简约和雅致之间的平衡,极简主义的大地色调和木材饰面能让人联想起大自然。这里被打造成了一个现代化的庇护所,以适应当代生活方式,满足住户的所有生活需求,但又不缺乏精致的美感。
The meticulously crafted design scheme strikes a balance between simplicity and elegance, while minimalist, earthy tones and timber finishes recall hints of nature. A modern sanctuary for holistic living with a touch of sophistication, the Dremien homes are thoughtfully conceptualised to suit contemporary lifestyle needs.
▼社区景观 Community landscape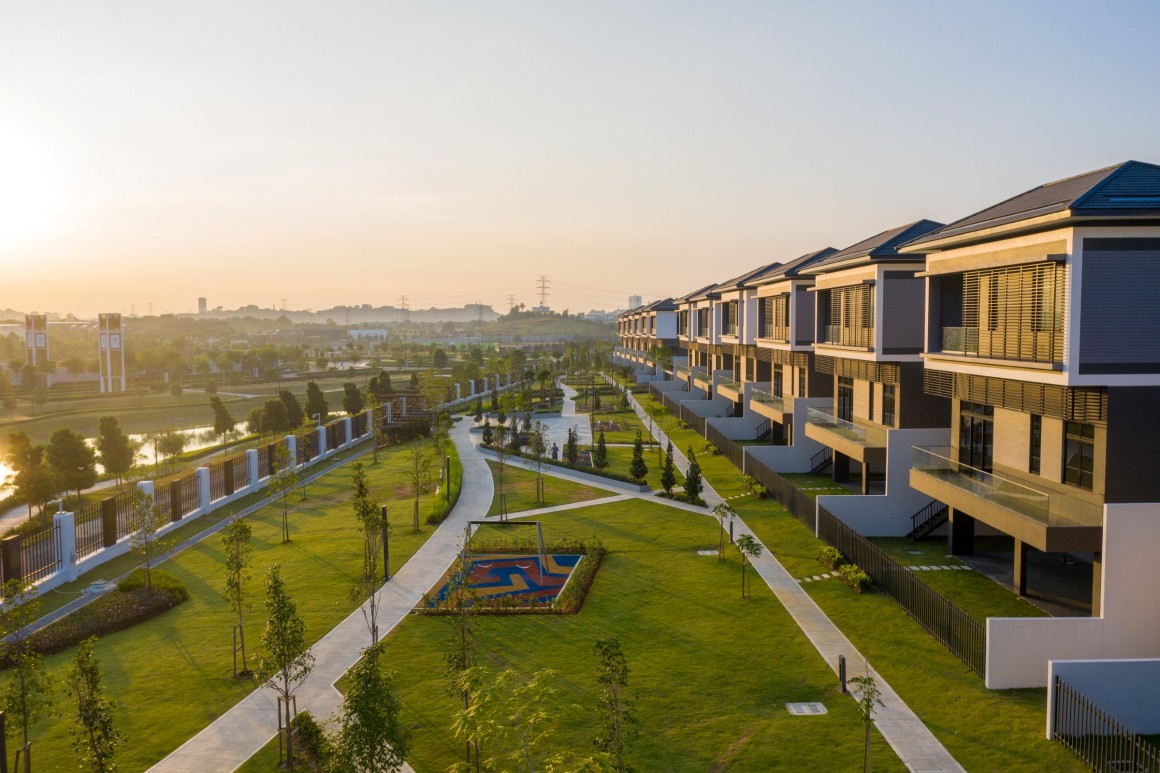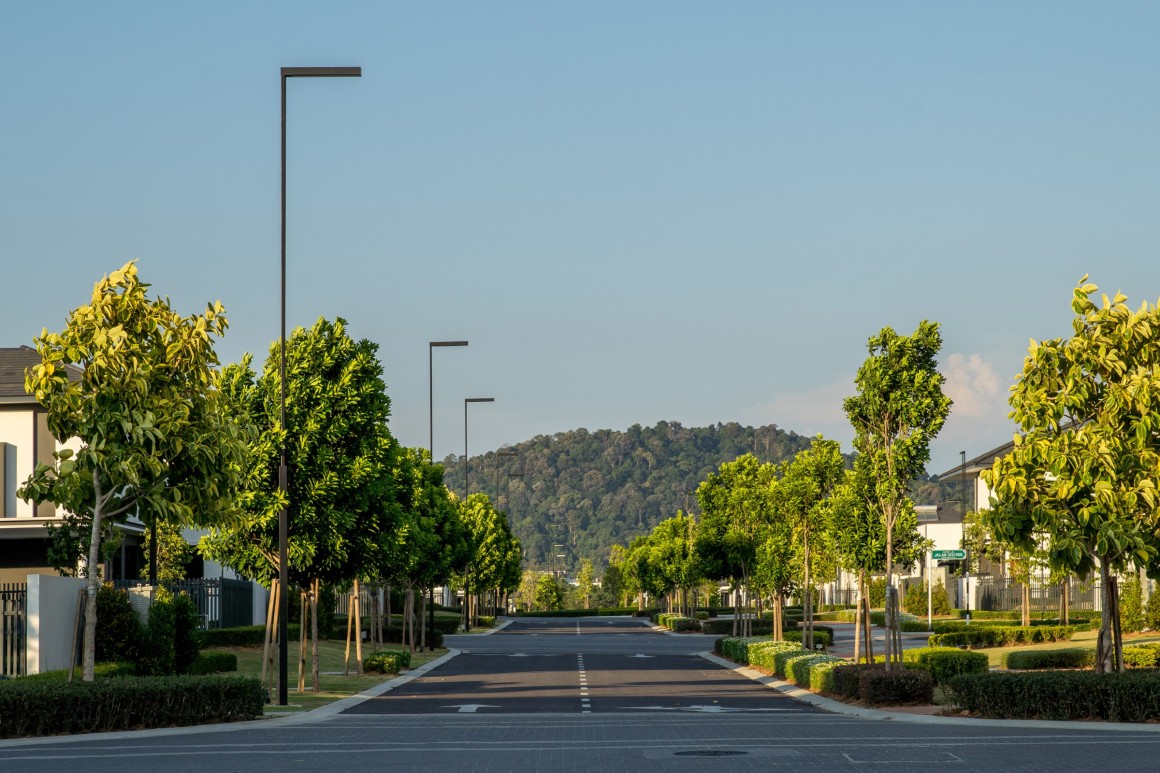 项目名称:Eco Ardence, Dremien Collection
地址:马来西亚
完成时间:2020年12月
设计公司:ONG&ONG
设计团队:Tan Kee Keat, Hasbullah Bin Abdullah, Edwin Chan Yean Liong, Harith Ikhwan Bin Yusof, Ho Wenkai
客户:EcoWorld
摄影:ONG&ONG
Project name: Eco Ardence, Dremien Collection
Location: Jalan U13/56, Setia Alam, 40170, Selangor, Malaysia
Completion date: December 2020
Size: 41acre
Architecture: ONG&ONG
Team members: Tan Kee Keat, Hasbullah Bin Abdullah, Edwin Chan Yean Liong, Harith Ikhwan Bin Yusof, Ho Wenkai
Client: EcoWorld
Photography Credits: ONG&ONG
更多 Read more about: ONG&ONG