本文由 STGK 授权mooool发表,欢迎转发,禁止以mooool编辑版本转载。
Thanks STGK for authorizing the publication of the project on mooool, Text description provided by STGK.
STGK:该花园位于东京的南田-町田车站附近,由于近期的开发和车站附近大型商业设施的建设,南田车站已经逐渐成为了一个受欢迎的地区,许多人搬迁到这里,使这里逐渐成长为了一个新的社区。我们的景观设计理念是"圆形的纽带",我们在场地中设置了使许多花园内活动可见且可互动的景观。在设计过程中,我们希望能在可提供的基础设施上为这个城市再增添一些新的东西。
STGK:Duo Hills Minami-Machida THE GARDEN is situated near Minami-Machida Station, which has become a popular area due to recent developments, including the construction of large-scale commercial facilities near the station. Many people have moved to this area and a new community is growing. Our concept for the landscape design was "circles that bond," and we placed many features that allow activities within the garden to be visible and ready for interaction. In doing so, we hoped to make a new addition to what the town has to offer.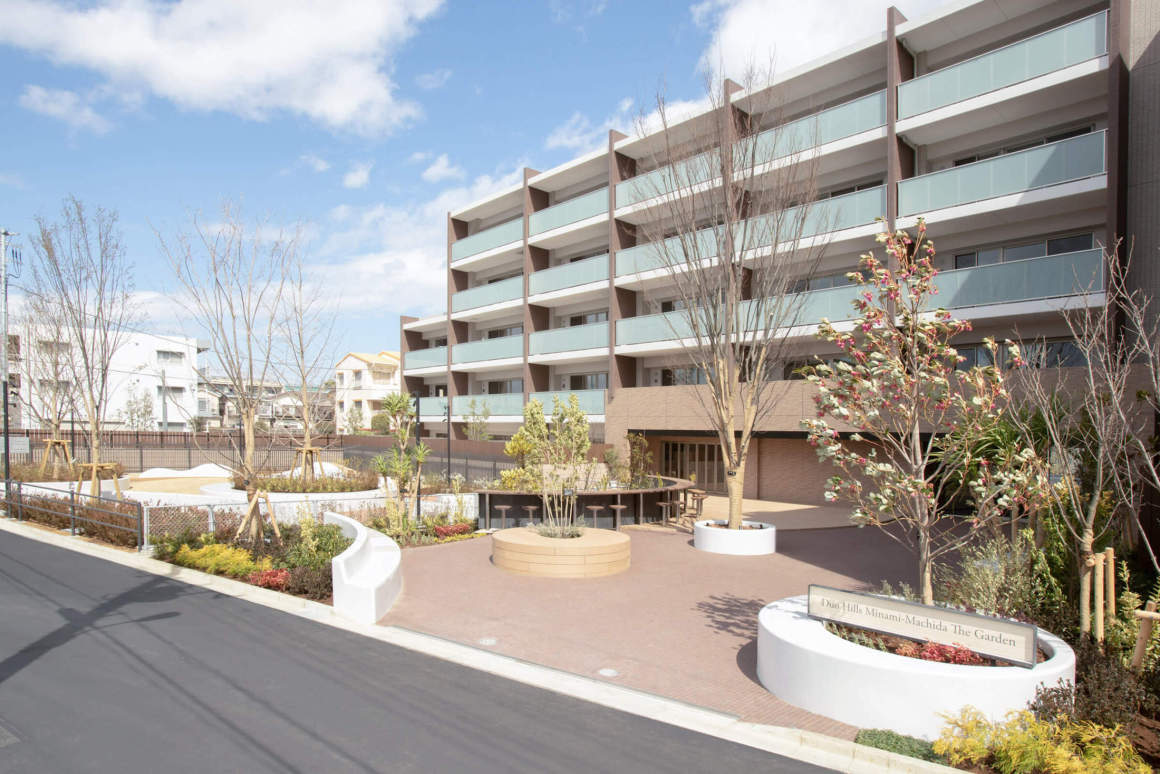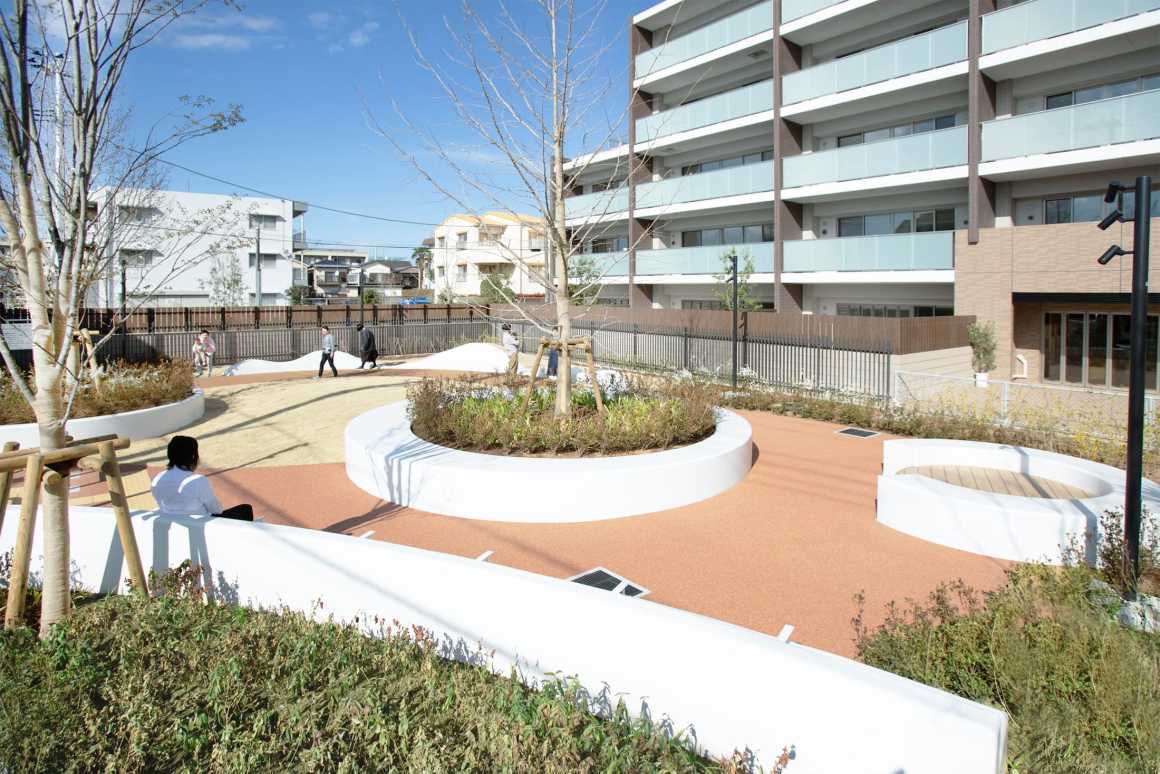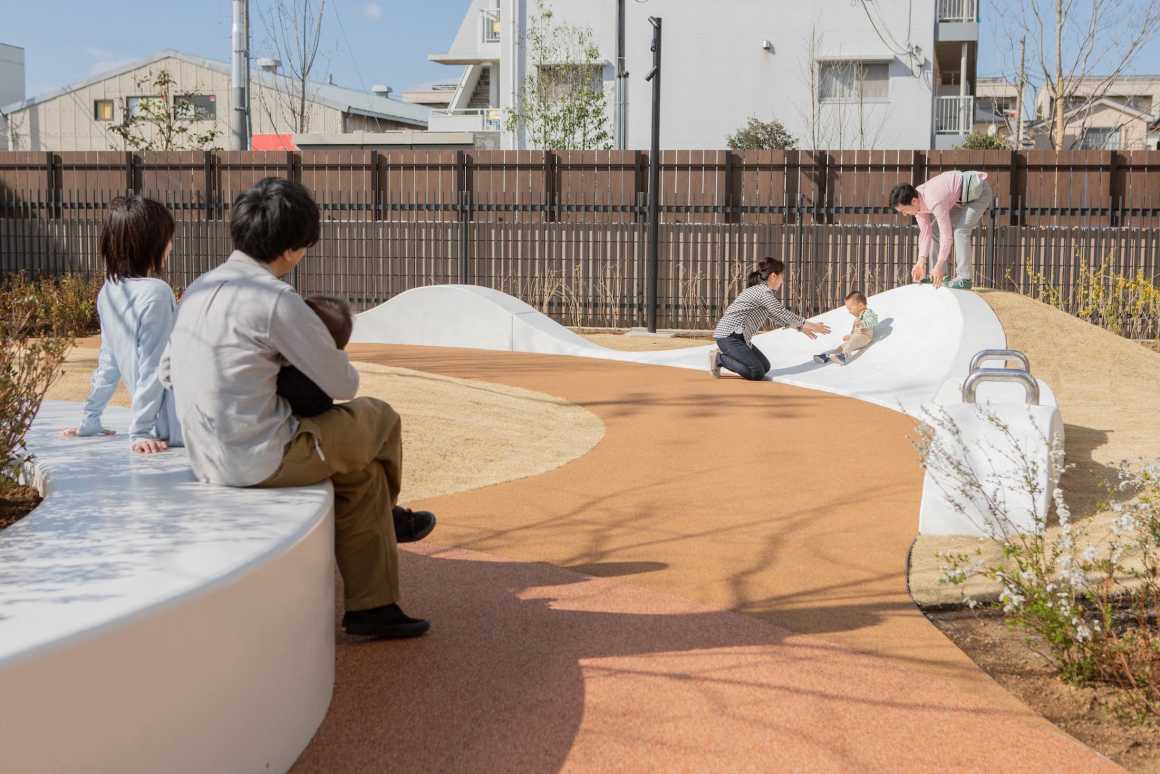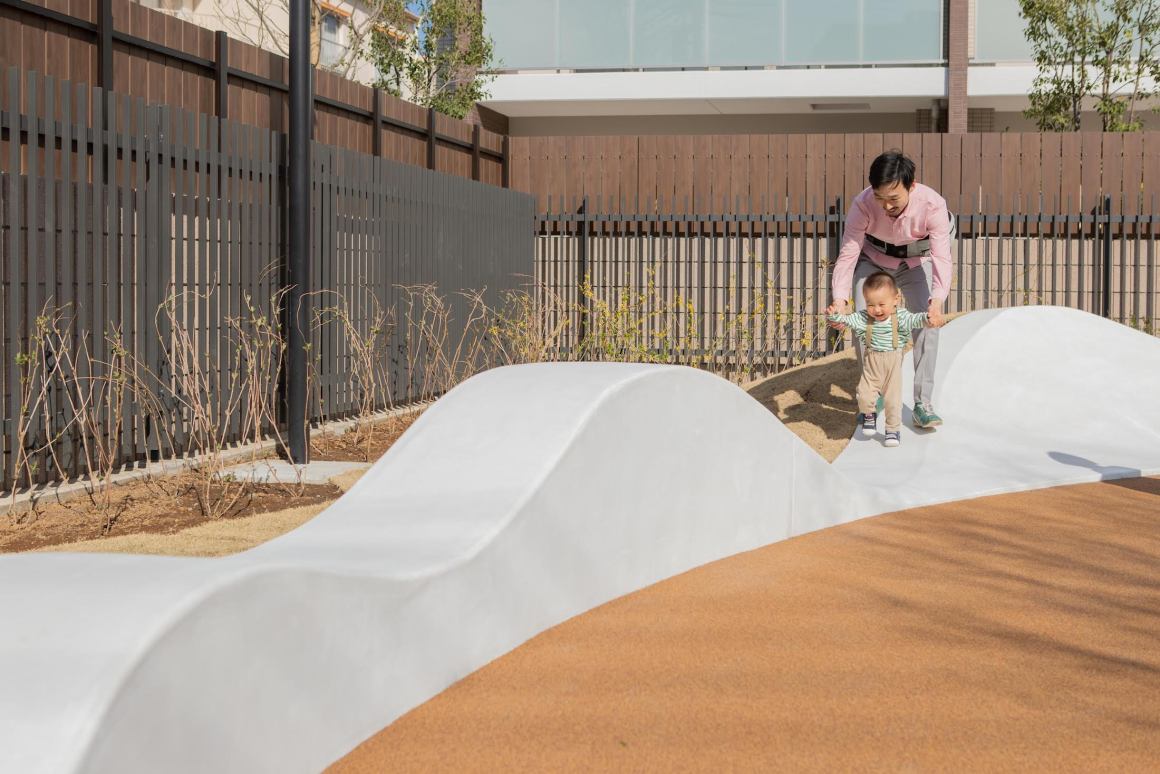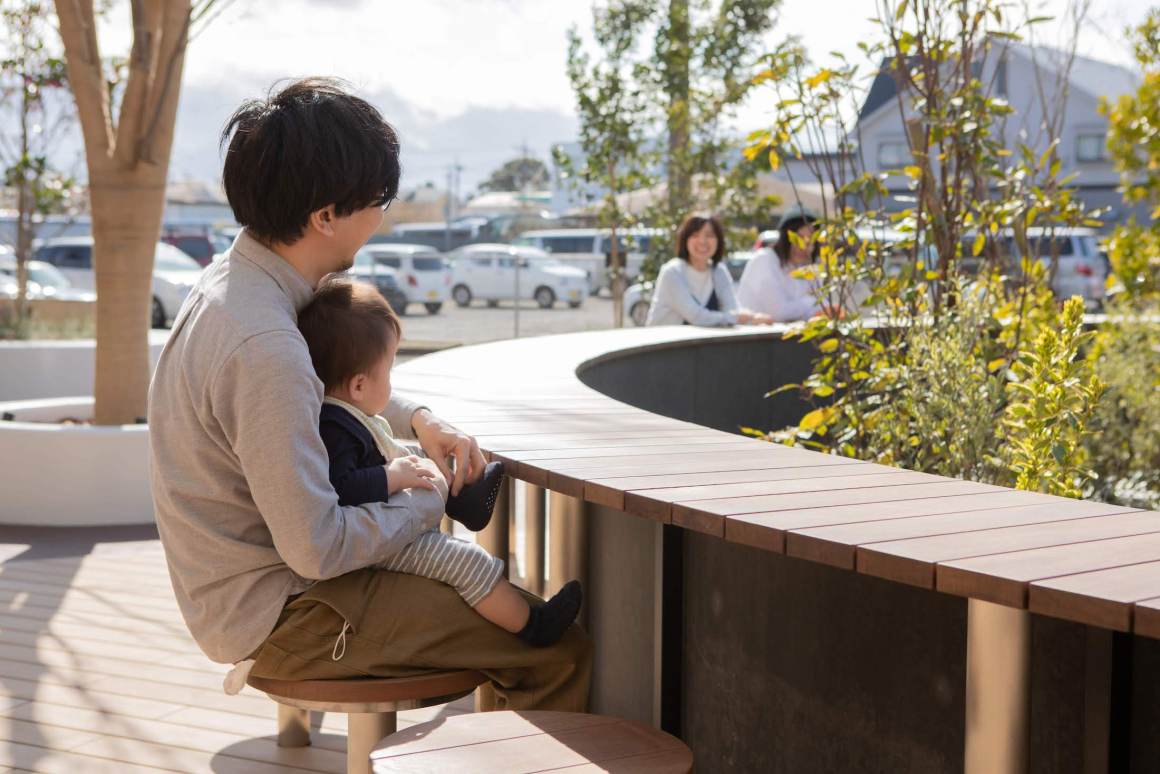 我们在室内空间共创建了三个区域:入口通道,一个作为公共空间的内部圆形花园,以及"竞技场花园"公共区域。内环花园中放置了一个大的沙发圈,人们可以面对面坐着享受自然元素。在入口通道和竞技场花园中,我们采用了一种结合了各种与圆形主题相连的空间设计,将居民与居住在附近区域的人们联系在一起。我们的设计目的是让这些空间作为不同群体之间的纽带。
Inside we created three areas: the entrance approach, an inner circular garden that functions as a communal space, and the "arena garden" public area. We placed a large ring of sofas in the inner circular garden that allows people to sit facing each other while enjoying natural elements. In the entrance approach and the arena garden we used a design that incorporates various linked spaces with circular motifs that join the residents with people who live in the wider area. Our idea was that these spaces would work as a bond between the different groups.
▼庭院内部圆形花园 The inner circular garden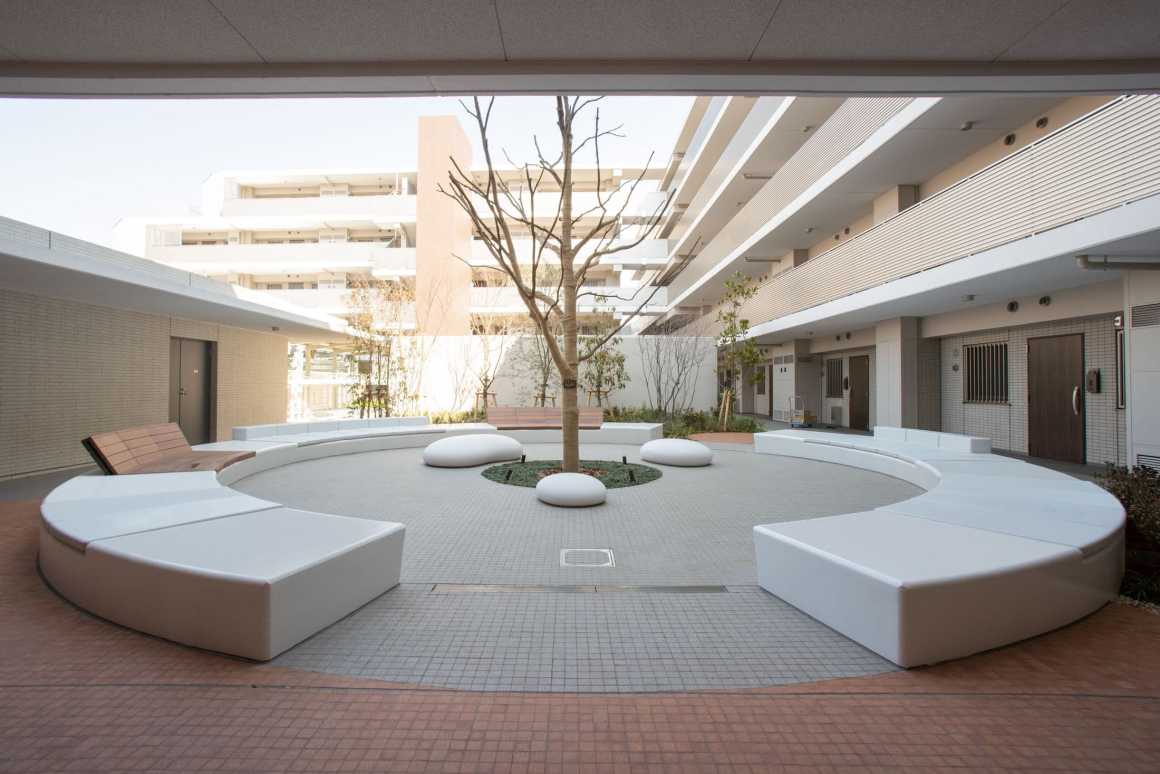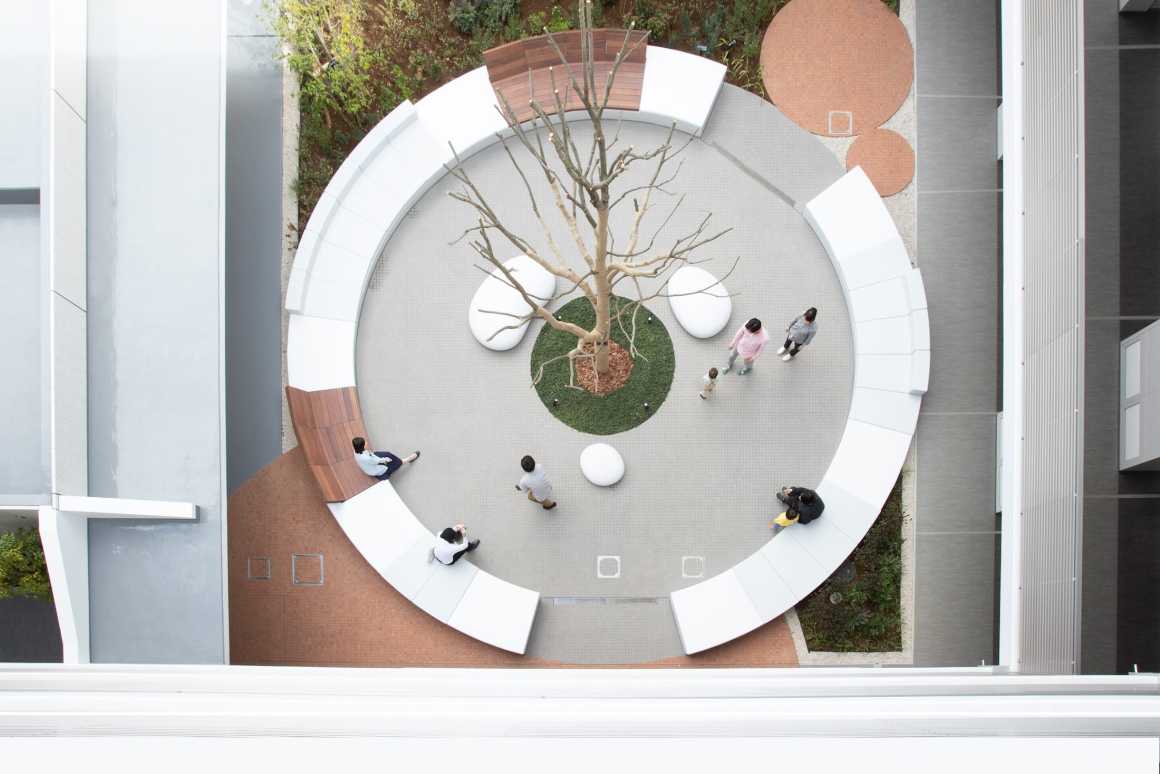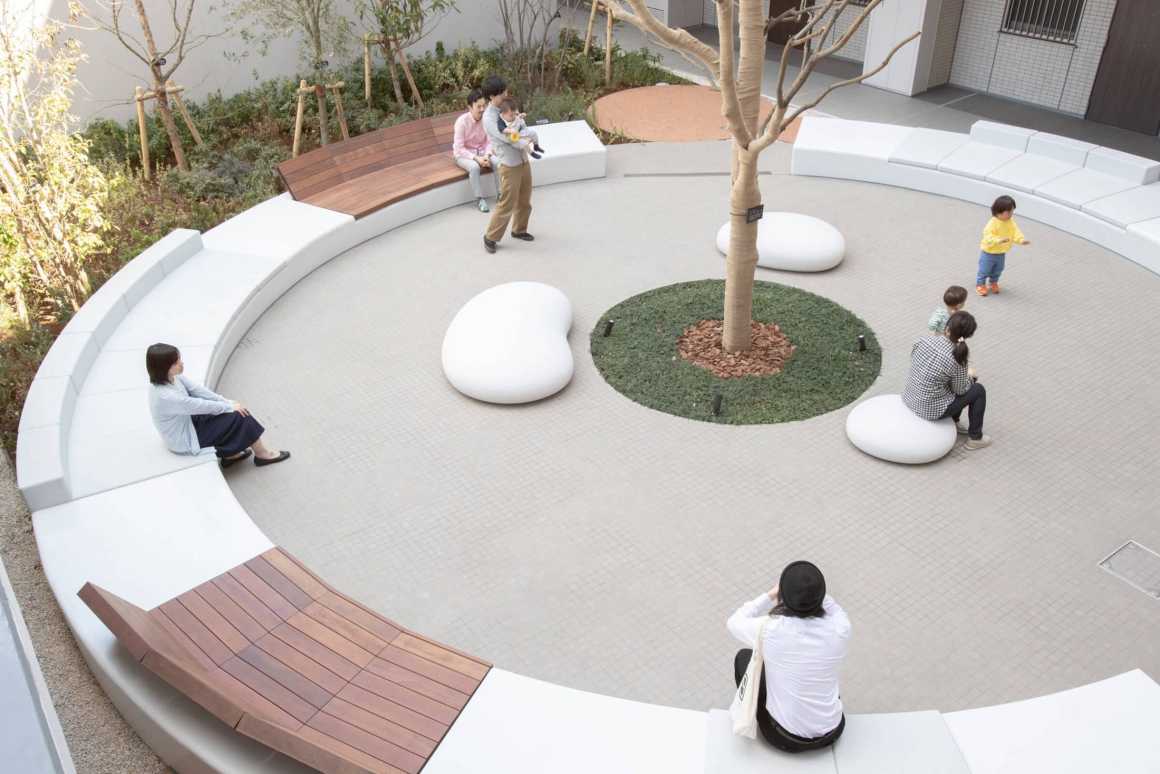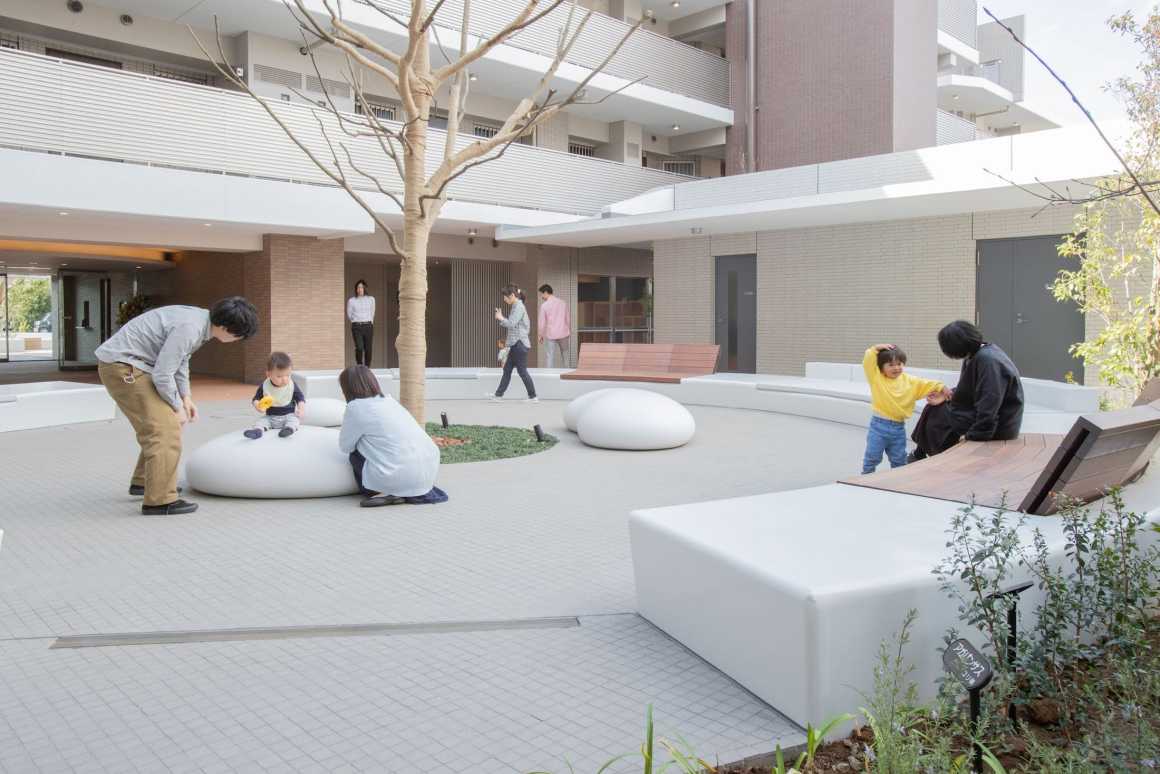 ▼室内设计 Interior design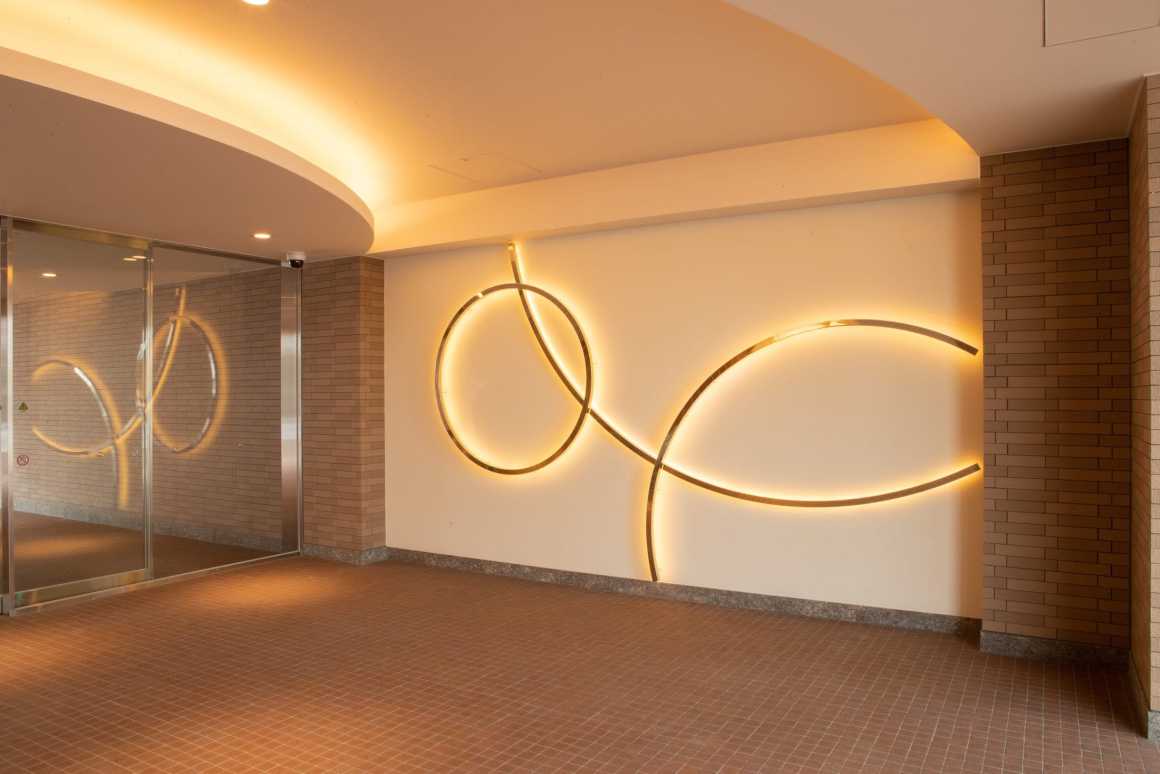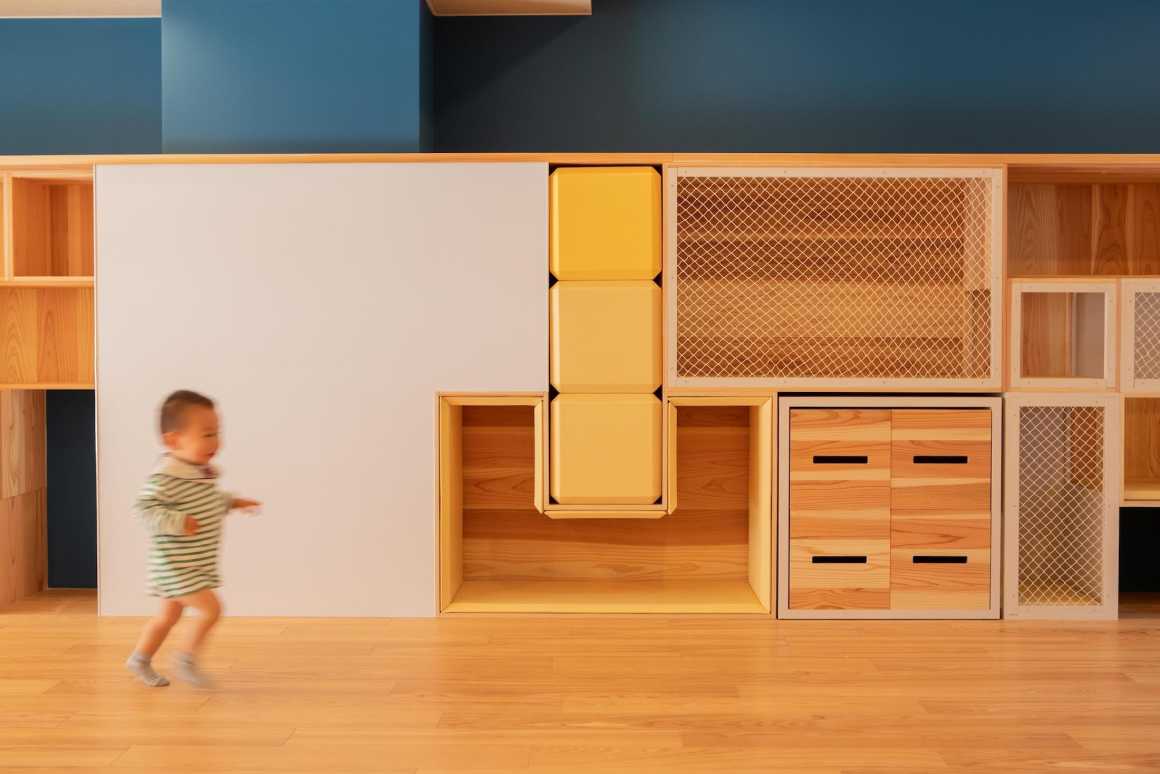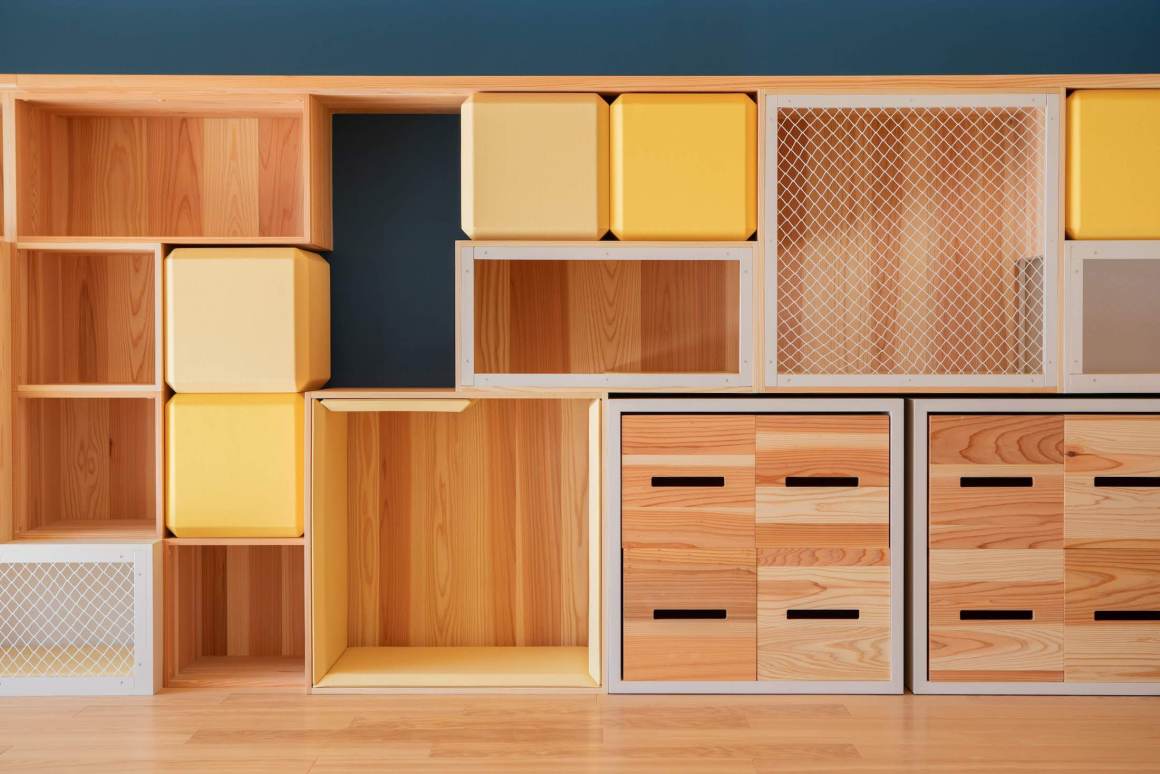 ▼标识设计 Sign design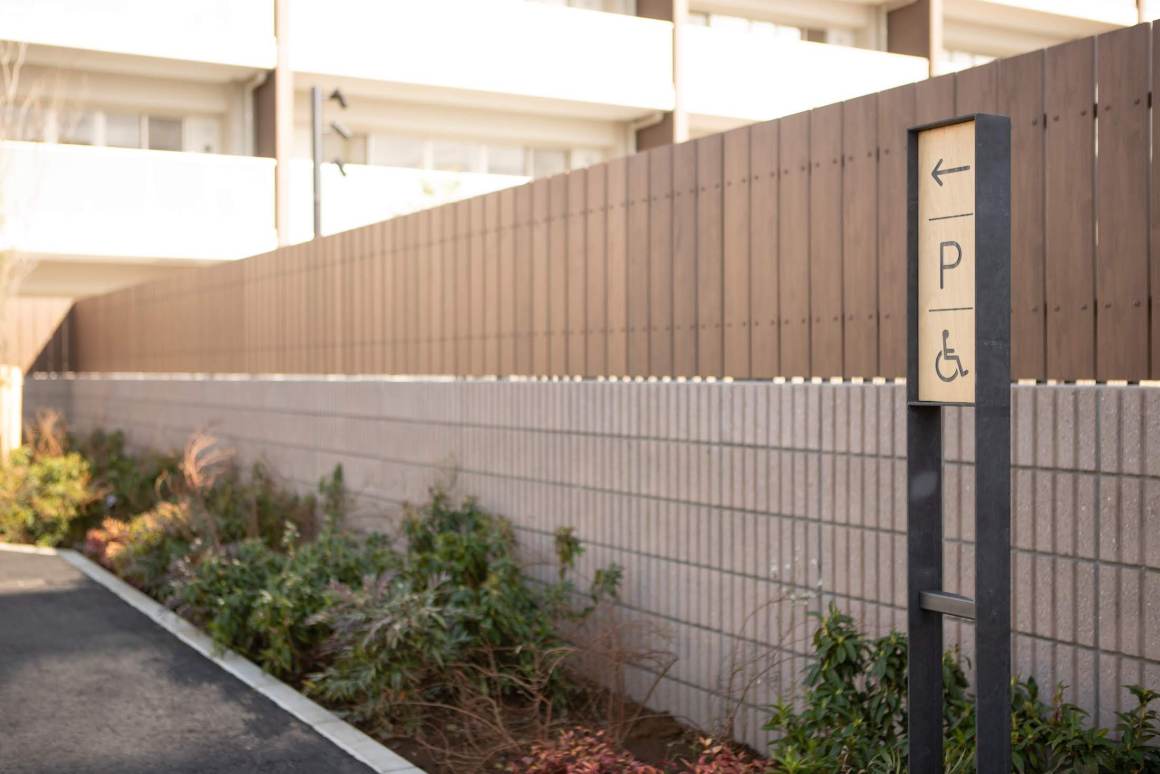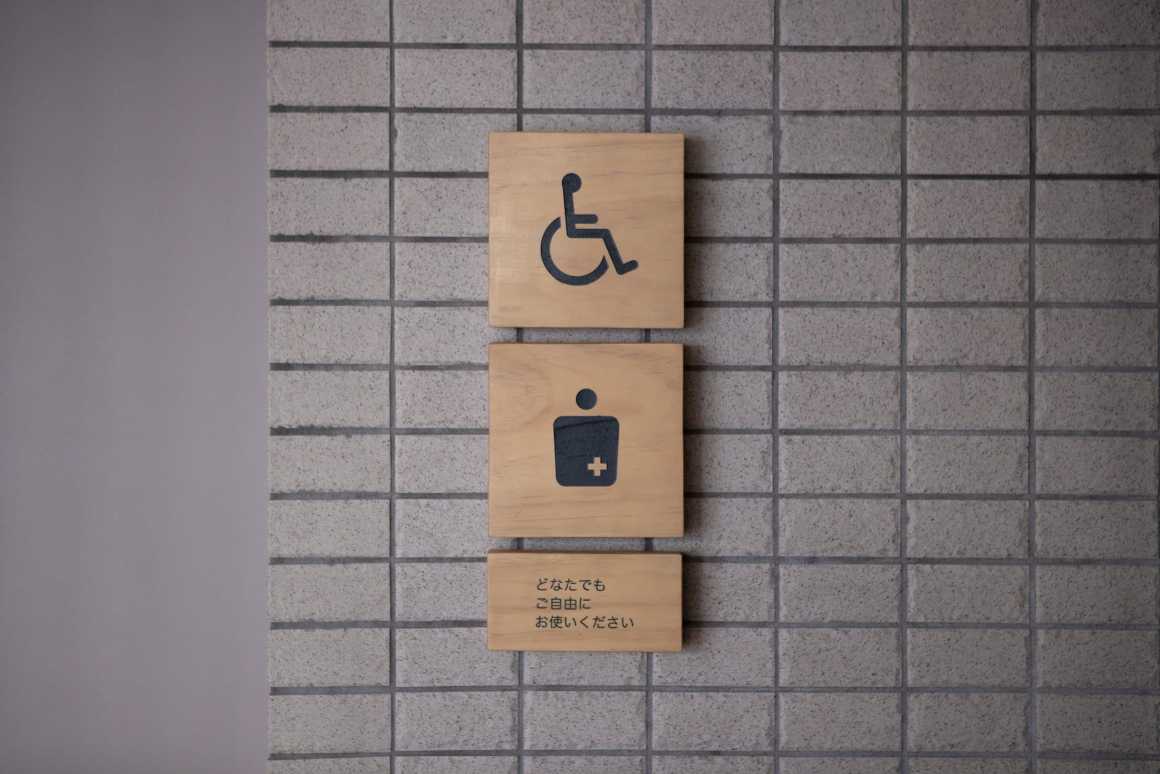 ▼植物种植平面图 Planting Plan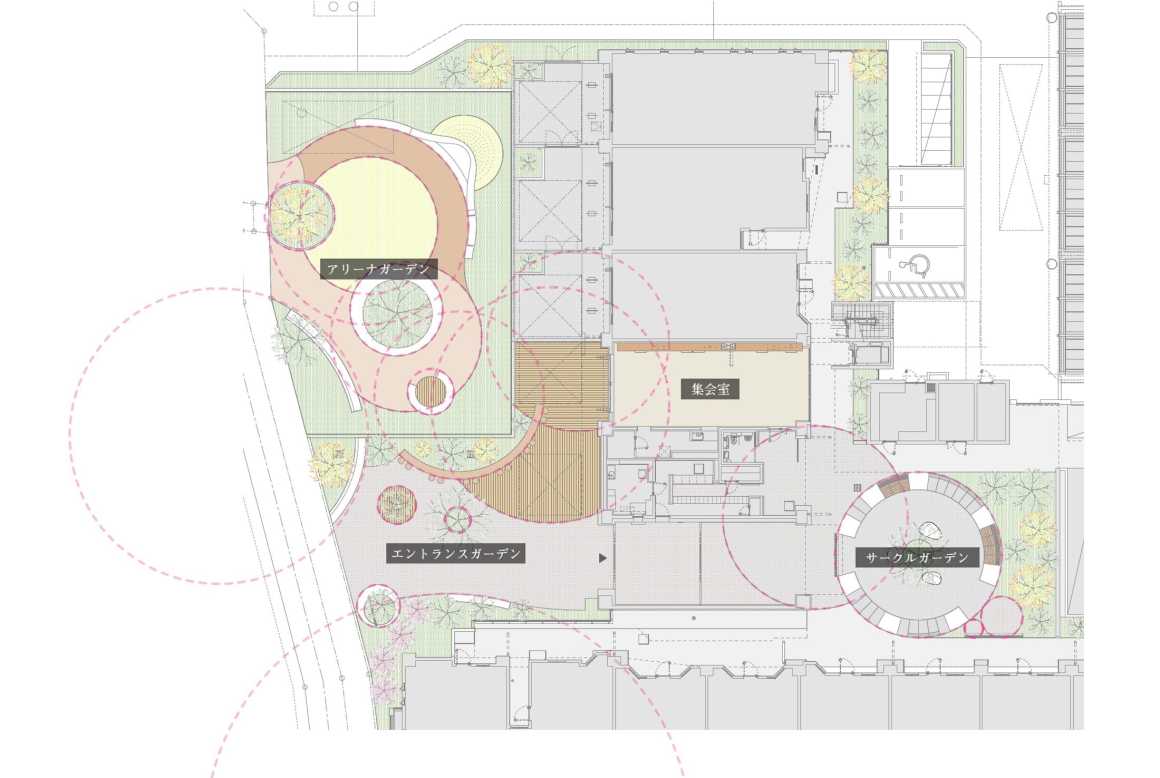 项目名称:Duo Hills Minami-Machida THE GARDEN
状态:2019年完成
地点:东京 町田
客户:Hoosiers Corporation
场地面积:5228平方米
建筑设计:g-mute planning
种植平面:TREEFORTE
摄影:Takahiro Shimizu
STGK设计范围:景观设计,家具设计,标识设计,艺术品
设计师:Kumagai Gen, Hiroki Shizuya
Project name: Duo Hills Minami-Machida THE GARDEN
Status: Complete 2019
Location: Machida, Tokyo
Client: Hoosiers Corporation
Site: 5,228m2
Architecture: g-mute planning
Planting plan: TREEFORTE
Photography: Takahiro Shimizu
STGK's roles: Landscape design, Furniture design, Sign design, Artwork
Designers: Gen Kumagai, Hiroki Shizuya
更多 Read more about: STGK Inc.