本文由 CMG 授权mooool发表,欢迎转发,禁止以mooool编辑版本转载。
Thanks CMG for authorizing the publication of the project on mooool. Text description provided by CMG.
CMG:坐落于海湾边缘滨海湾园区的两座分别名为MPK 20和MPK 21的建筑,为人们带来了多样化的户外空间以及一系列的户外体验方式。绿色的景观穿过建筑一直延伸到办公层的活动庭院和花园,沿着建筑边缘爬上耐旱和抗风植物群落聚集的露台,并在最后以一个自然公园的形式出现在建筑屋顶上,这种相互融合的建筑和景观正呼应了场地和项目需求,同时这一动态景观也体现出了建筑与自然系统的综合,有助于促进员工与外部广阔自然环境之间的联系。艺术、生态和社会空间巧妙地交织在一起,创造了一个充满活力的生物多样性栖息地。
CMG:Stepping from the edge of the bay, MPK 20 and 21 – the two completed buildings on the Bayfront Campus – provide opportunities for diverse outdoor spaces and a range of ways to experience them. The integration of the buildings and landscape responds to the site and program needs. The landscape pulls through the building to active courtyards and gardens at the office level, climbs up terraces where drought and wind tolerant plant communities cluster along the edges, and emerges onto the roof as a wild and expansive park. This movement reveals the synthesis of built and natural systems and helps foster connections between employees and their broader environment. Art, ecology, and social spaces are thoughtfully interwoven to create a vital and biodiverse habitat.
▼基地环境 Site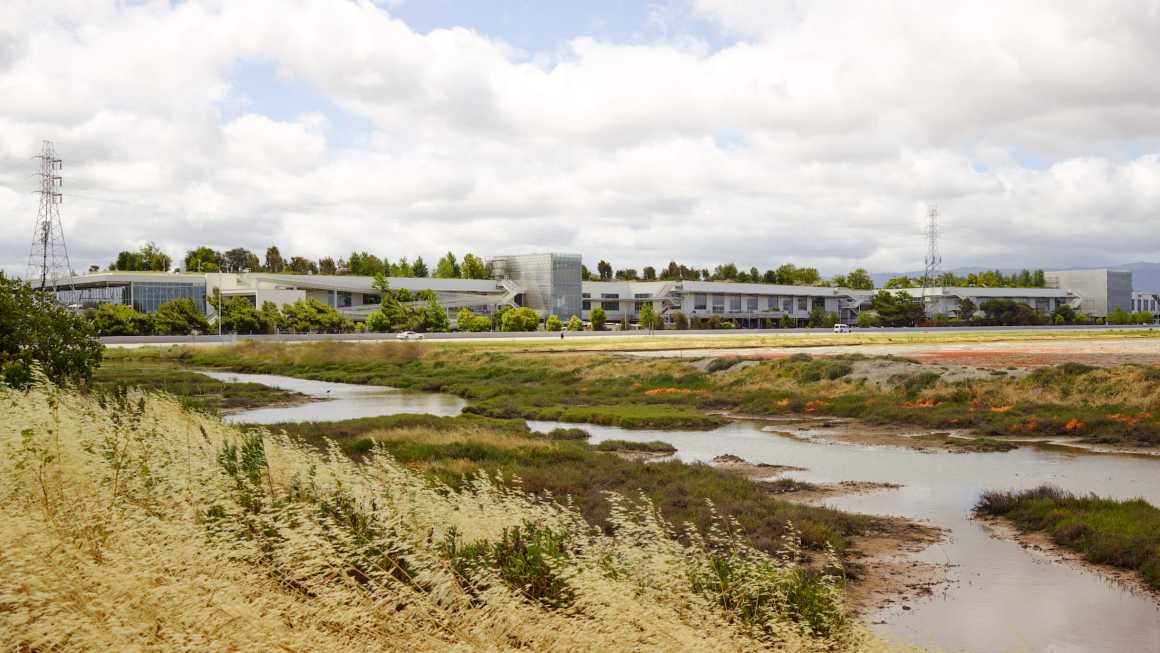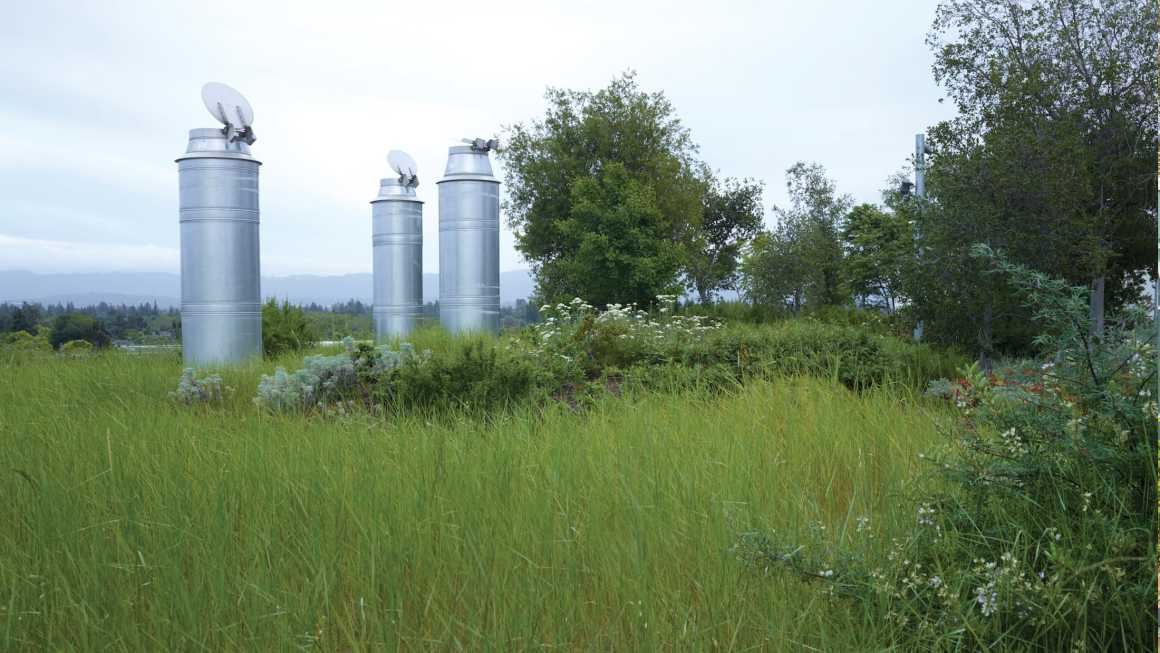 ▼活动庭院 Courtyards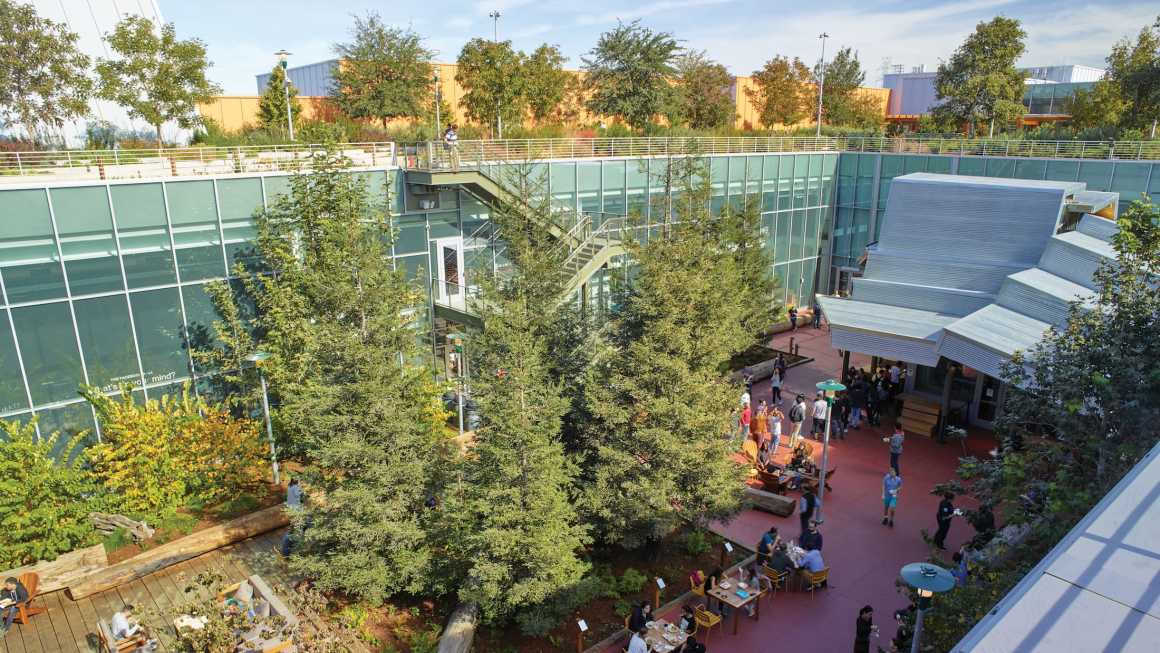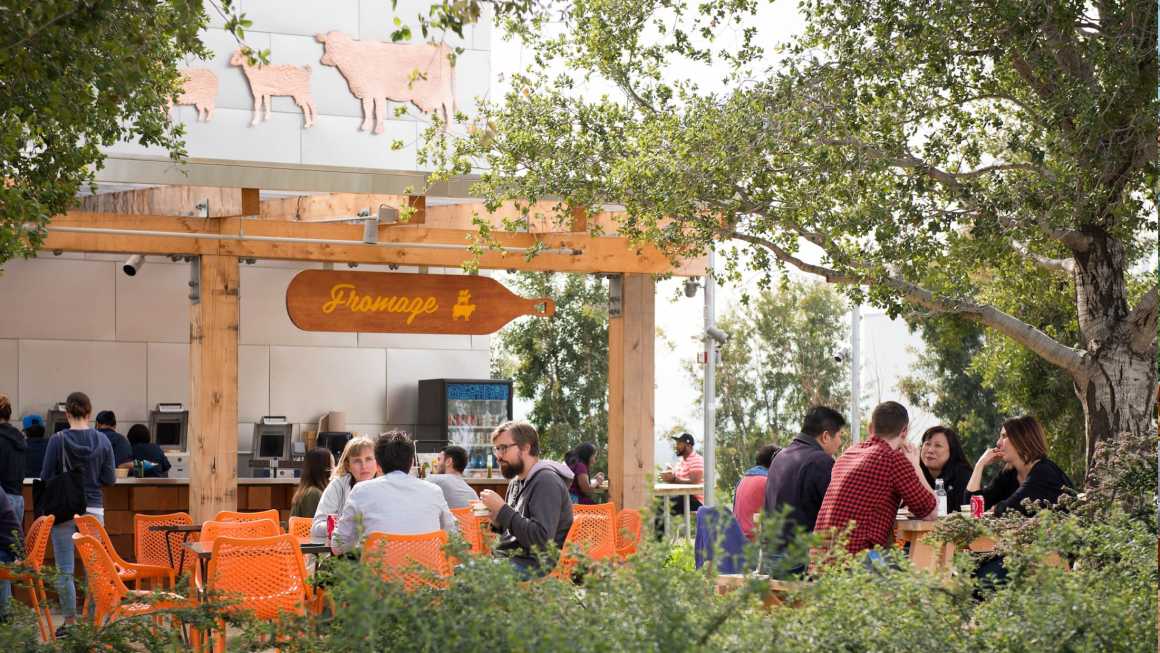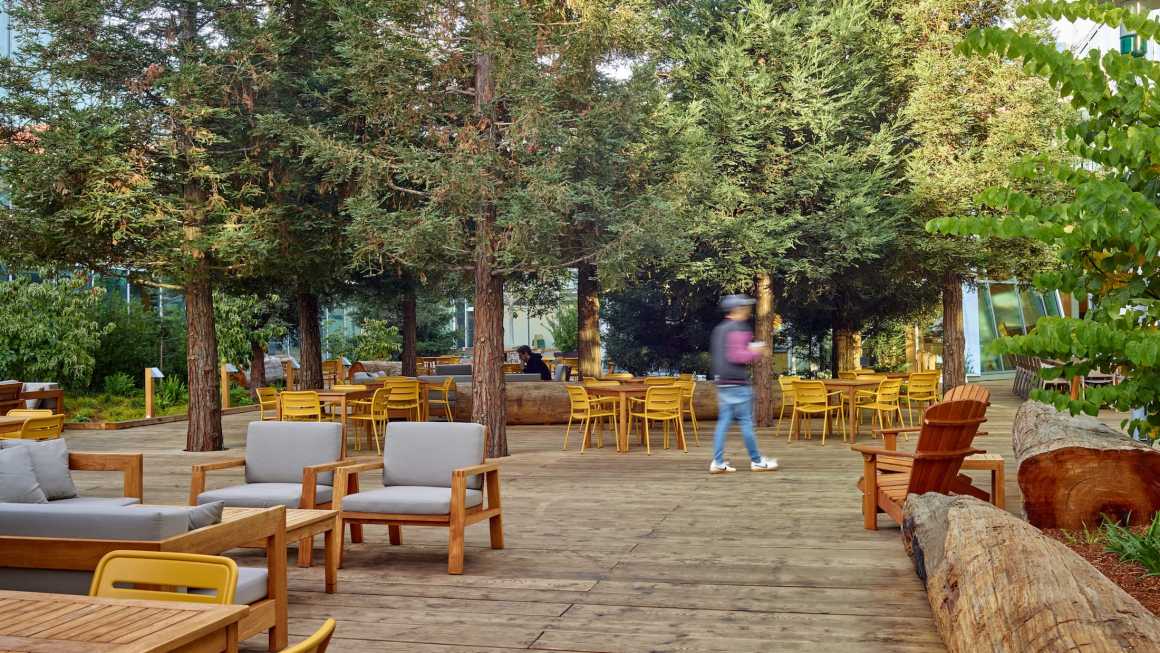 第一座建筑MPK 20,仿佛一个超级大房间,其灵活开放的工作空间全部位于同一楼层,楼层下方是停车场,上方是一个面积约9英亩的绿色屋顶花园。这里的一系列宽敞的露台,可以作为员工直接离开工作区的休憩和户外用餐空间。分布在整个建筑中的楼梯、坡道和电梯提供了通向屋顶的通道,一系列的弹下、弹出和下沉式的花园使景观充满活力的同时,也在视觉上将其与建筑内部连接了起来。虽然这种设计策略可以拓展景观视野,并创造更多可深入和连续种植的屋顶空间,但它也无意中限制了公园的使用人数,因为实际很少有机会可以从建筑物内部进入屋顶花园。MPK 21基于对MPK 2o的性能价值观察,精心创建并扩展了这些初始功能空间,并智能化地调整了相应的交通、光量、社交空间、行人舒适度和植物种植。
The first building, MPK 20, was conceived as one big room. Its flexible and open workspace is designed on a single level with parking set below the structure and a sprawling, 9-acre green roof above. A series of wide terraces allow breakout spaces and outdoor dining directly off the workspace. Stairs, ramps, and elevators distributed throughout the building provide access to the roof and a series of pop-downs, pop-ups, and sunken gardens animate the landscape, visually connecting it with the interior. While this strategy opens up wide view opportunities and allows more roof space for deeper and continuous planting, it also inadvertently limits the number of people using the park, as there few opportunities to physically access the roof garden from within the building. MPK 21 elaborates and expands upon these initial gestures, intelligently adapting approaches to circulation, light volume, social spaces, pedestrian comfort, and plant selection based on valuable performance observations at MPK 20.
▼下沉庭院 Sunken gardens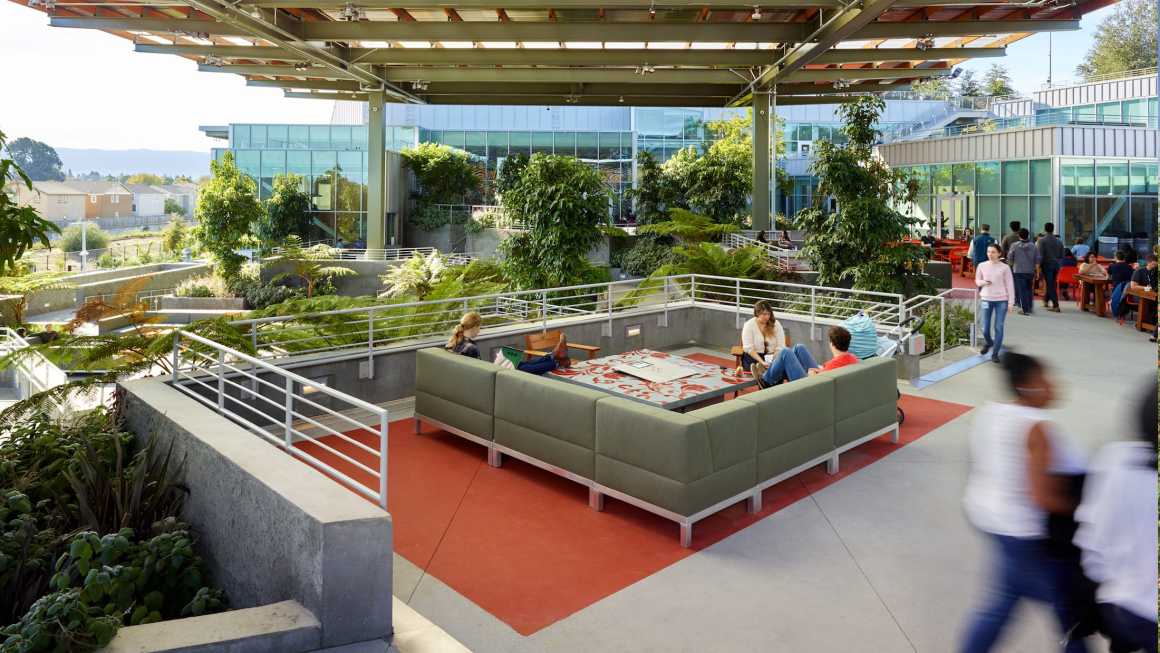 ▼通向屋顶的楼梯通道 Stairs access to the roof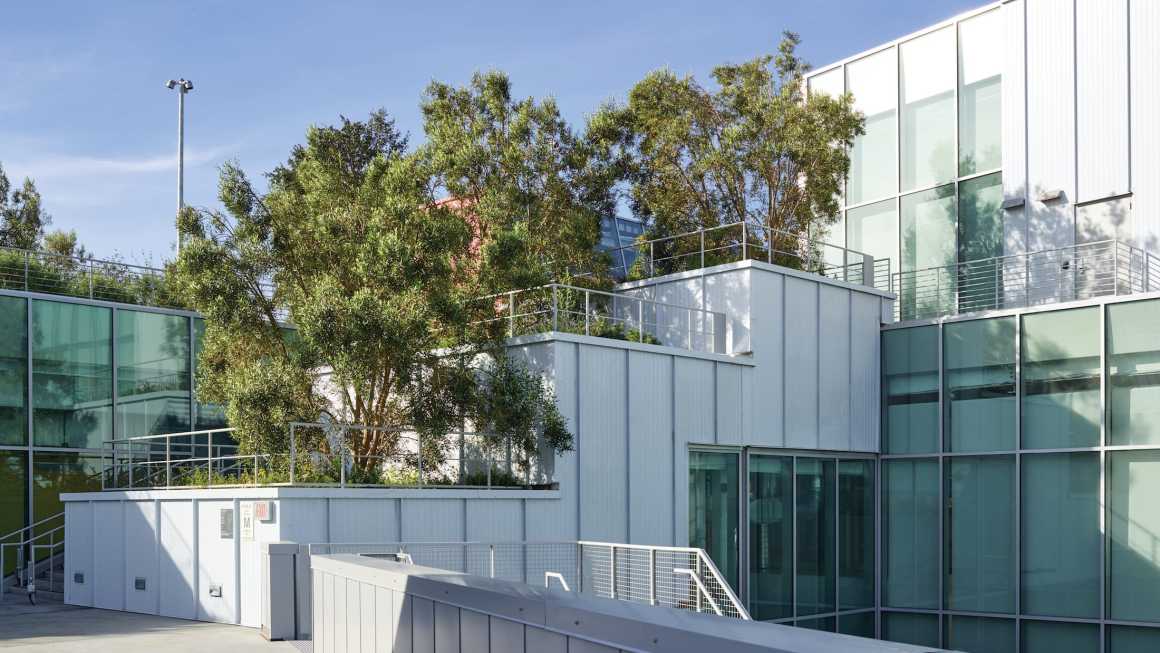 ▼屋顶公园 Roof garden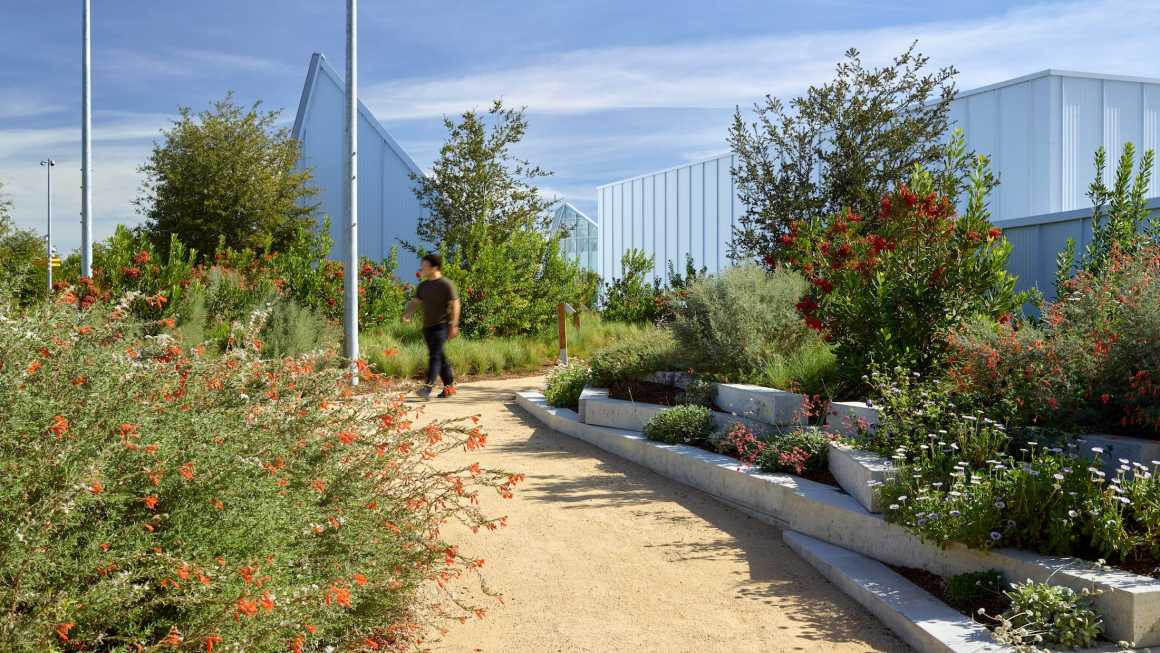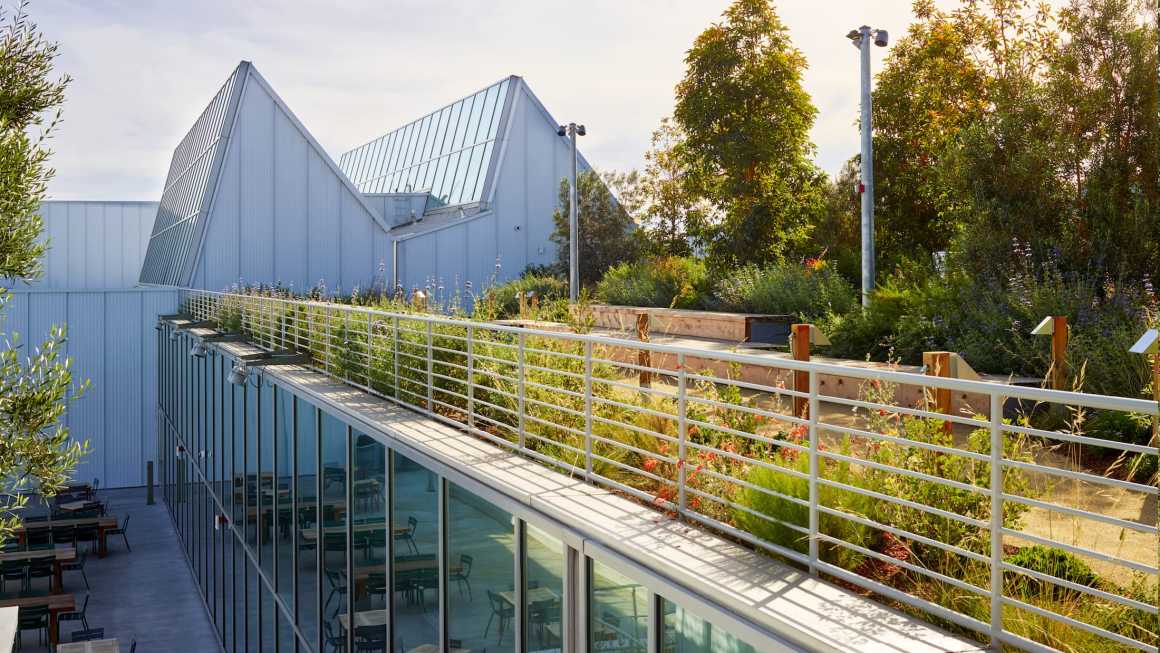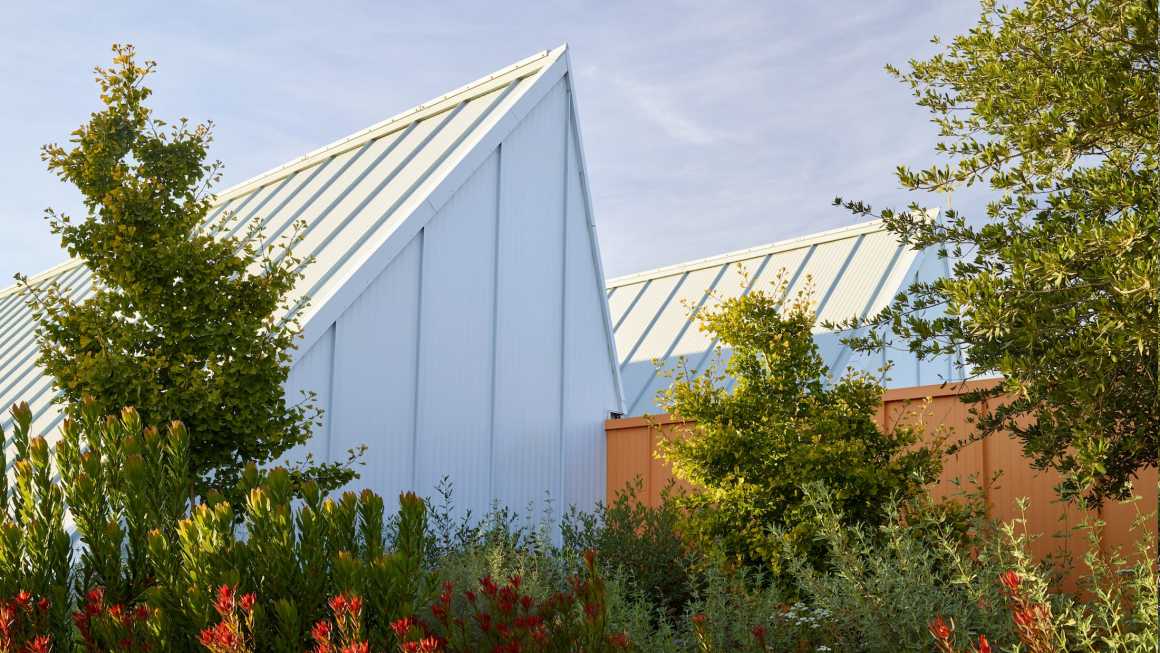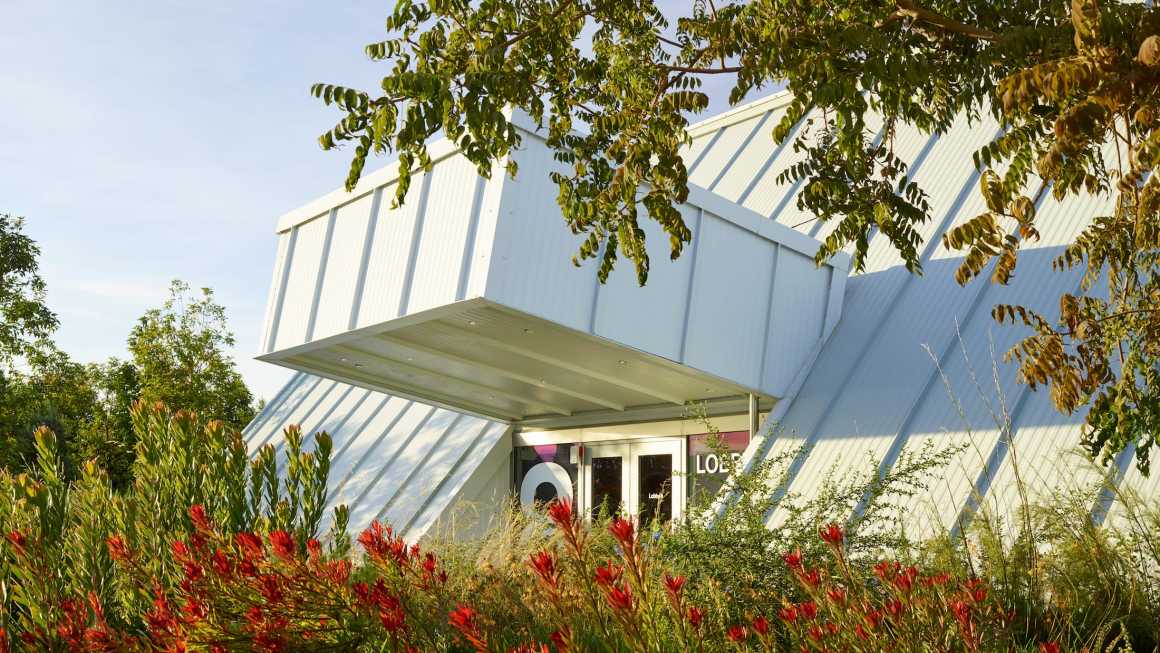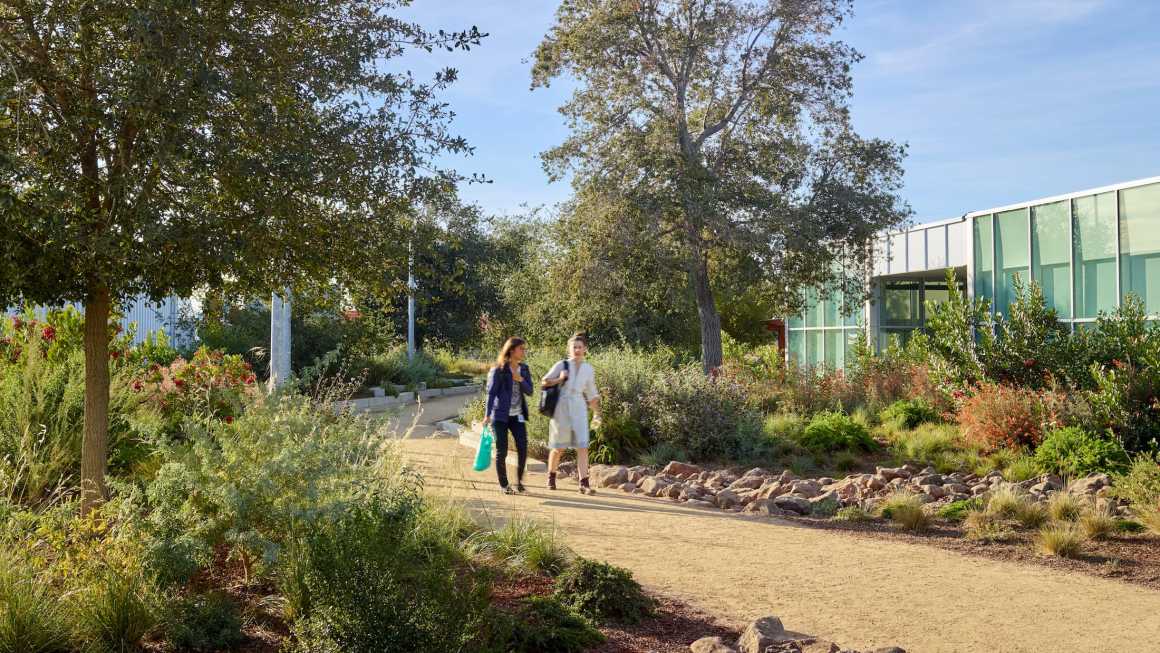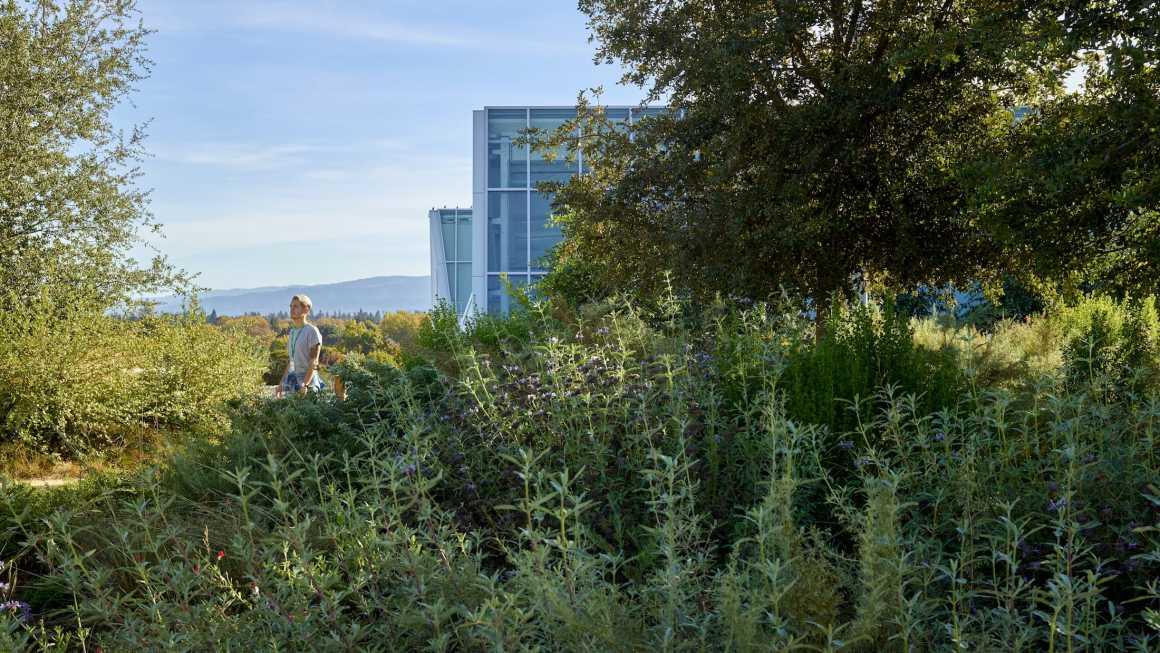 ▼基地总体规划 site plan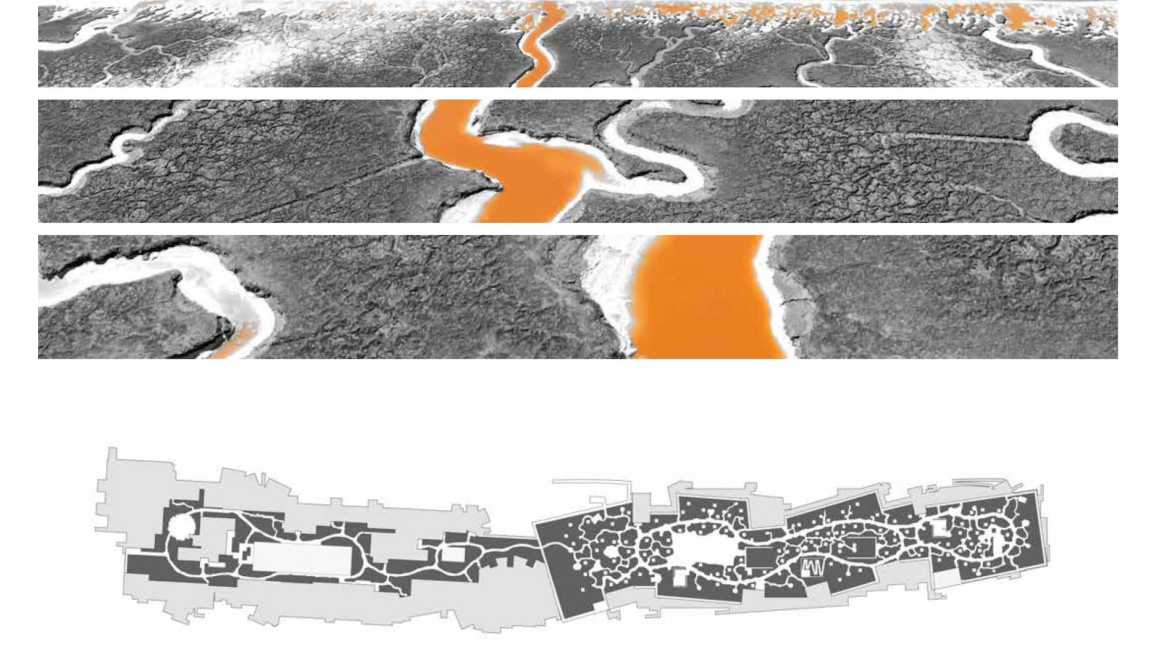 项目名称:Facebook MPK 20-21
设计年份&竣工年份:2012/2015(MPK20)、2015/2018(MPK21)
设计:CMG
主创:Chris Guillard, Rayna deNiord
项目地点:美国加州旧金山
景观面积:178,062平方米
项目用地:56656平方米(MPK20:80937平方米,mpk21:97124平方米)
屋顶公园:88722 +平方米(MPK20:36421平方米,MPK21:16187平方米)
建筑面积:(MPK 20:39948 +平方米,MPK 21:48774 +平方米)
合作伙伴:BKF Engineers, Kier + Wright, Brightview, Jensen, Forell/ Elsesser Engineers, PAE Consulting Engineers, L'Observatorie International, Lightswitch, Fehr & Peers Associates, Cornerstone Earth Group, RMA, SBCA
客户:Facebook, Gehry Partners
Project Name: Facebook MPK 20-21
Design Year/Completion Year: 2012/2015(MPK20), 2015/2018(MPK21)
Design: CMG
Lead: Chris Guillard, Rayna deNiord
Project Location: San Francisco, California, USA
Landscape Area: 178,062 sq m
project site: 56,656 sq meters (MPK20: 80,937 sq meters, MPK 21: 97,124 sq meters)
rooftop park: 88,722 + sq meters (MPK20: 36,421 sq meters, MPK21: 16,187 sq meters)
building: (MPK 20: 39,948 + sq meters, MPK 21: 48,774 + sq meters)
Partners: BKF Engineers, Kier + Wright, Brightview, Jensen, Forell/ Elsesser Engineers, PAE Consulting Engineers, L'Observatorie International, Lightswitch, Fehr & Peers Associates, Cornerstone Earth Group, RMA, SBCA
Clients: Facebook, Gehry Partners
更多 Read more about: CMG