本文由TERRITOIRES授权mooool发表,欢迎转发,禁止以mooool编辑版本转载。
Thanks TERRITOIRES for authorizing the publication of the project on mooool, Text description provided by TERRITOIRES.
TERRITOIRES:吉罗马尼社会文化中心这座建筑多年来一直占据着村子的高处。该建筑位于消防站和70年代集体住宅旁,是一个为了更好地应对该中心的运营的重建项目。该中心为居民(尤其是附近学校的儿童)提供文化活动(戏剧、展览)和体育活动空间。
TERRITOIRES:The social and cultural center of Giromagny occupies for many years a building on the heights of the village. Neighbor of the fire station and collective housing of the 70s the building was the subject of a rehabilitation project to better respond to the operation of the center which offers cultural activities (theater, exhibition) and sports especially for children from the neighboring school.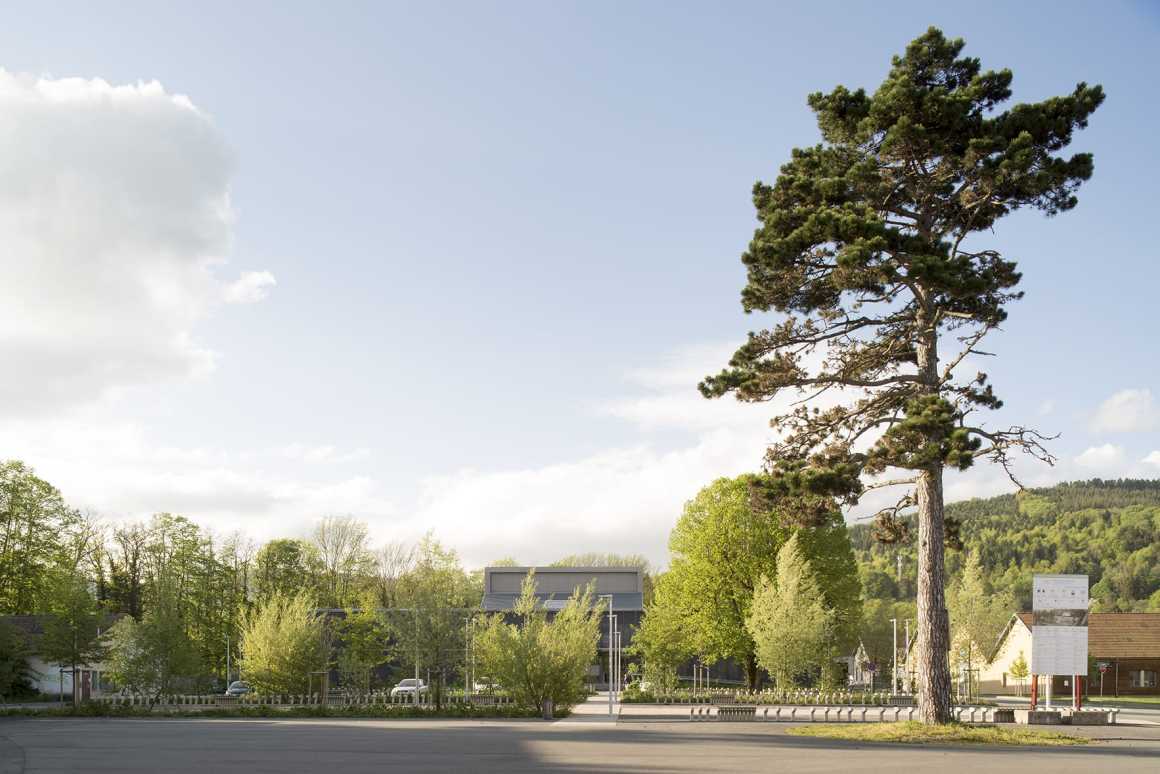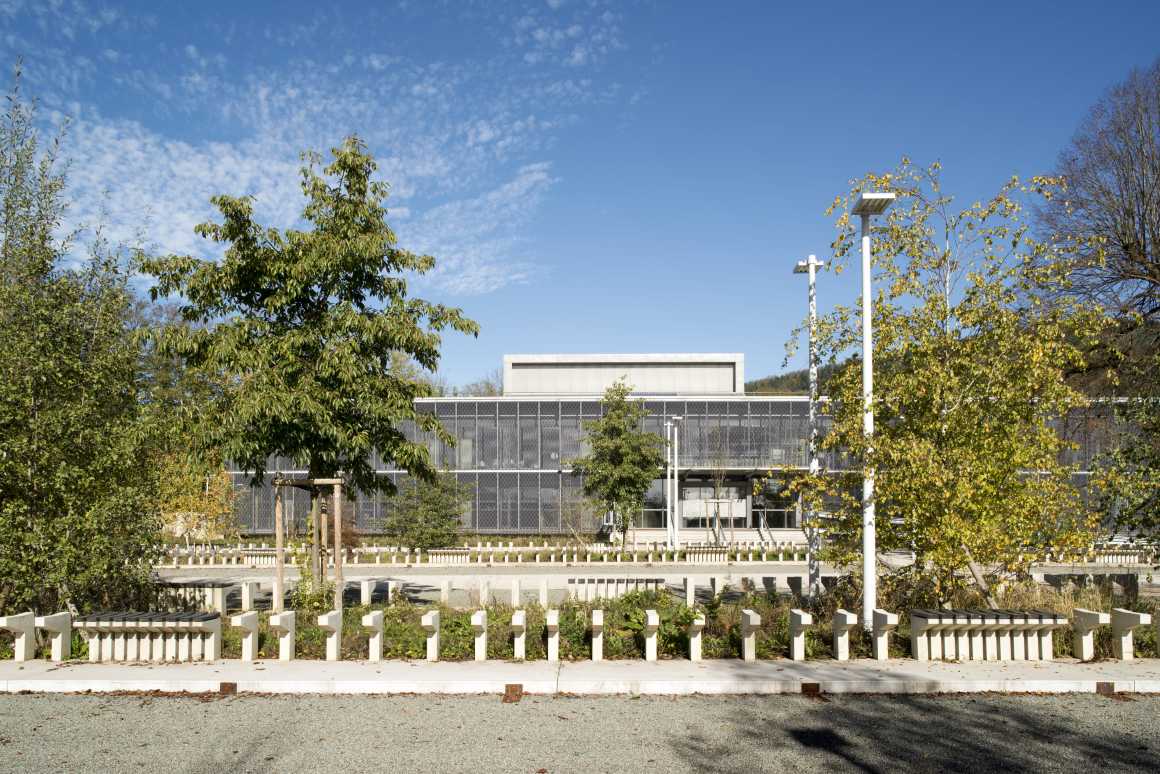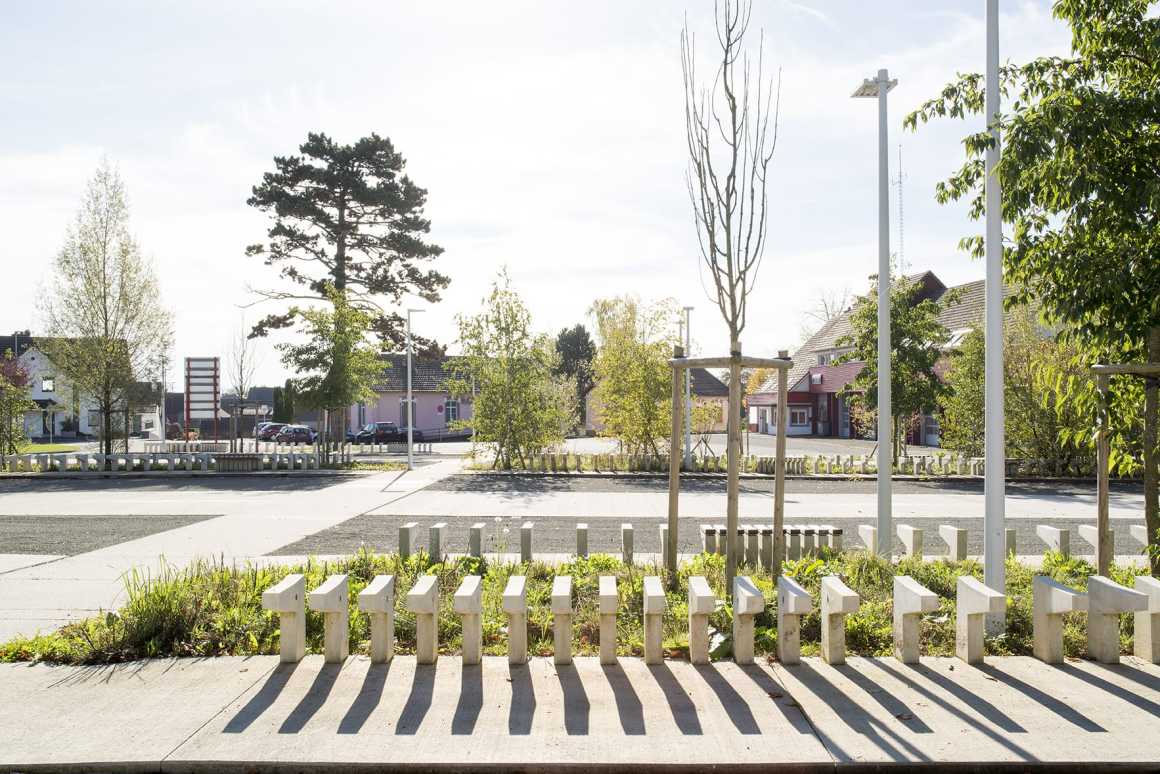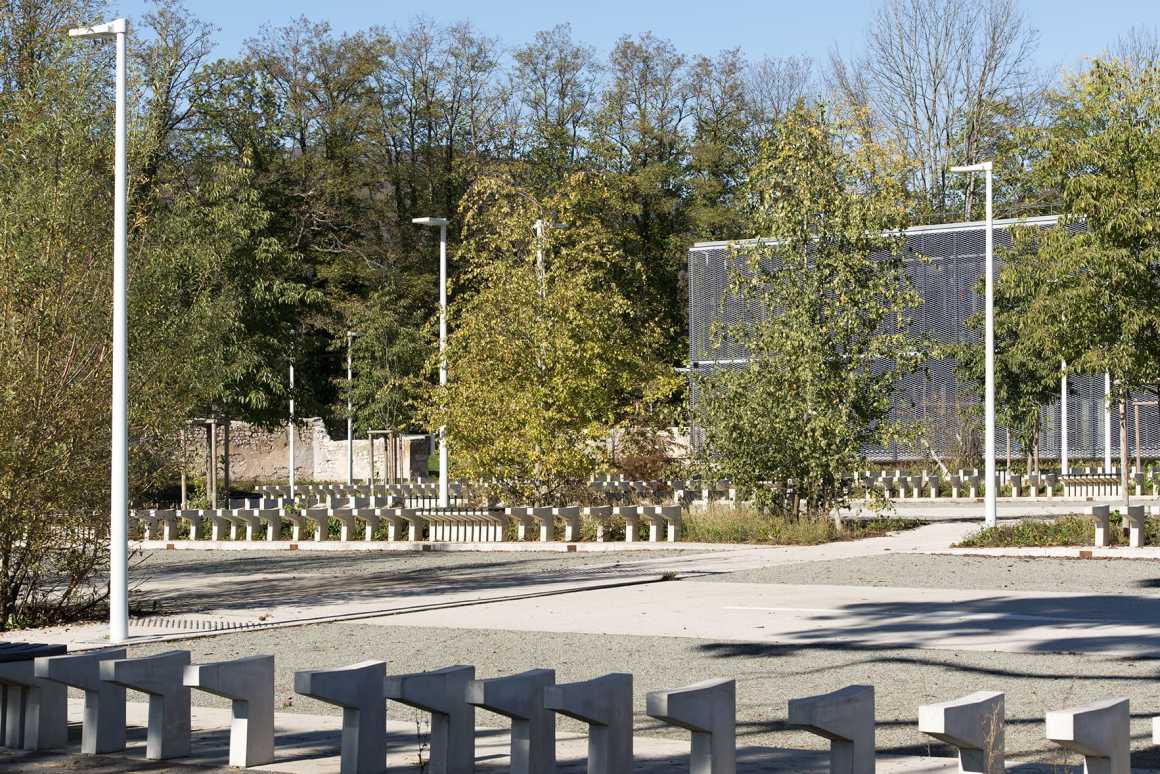 景观设计组织了车辆停放和进入社会文化中心路线,停车线则延用了兵营的布局模式。该项目旨在将汽车安放在一个并非专属于汽车的空间,在没有汽车的情况下,空间可作为一个自然延伸的广场,停车线被铺成线性的花园,行人可以轻松地穿过这个空间到达文化中心的前院。现有的行人流线,特别是来自山坡的行人流线,自然地与项目布局相连。老菩提树和老松树都被保留了下来,还种植了一棵来自孚日山的小杉树作为永久的圣诞树:它每年都会生长,每年都会被装饰一遍。
The landscape project organizes vehicle parking and access to the social and cultural center. The parking lines extend the urban pattern of the barracks. The project aims to install cars on a space that does not read as exclusively dedicated to them. In the absence of car, the space appears as a natural extension of the esplanade. The parking lines are spread to let linear gardens, pedestrians can easily cross this space to the forecourt of the center. Existing pedestrian circulation, especially from the hillside, is naturally connected to the project layout. The old linden and the old pine are kept in these garden lines. A young sylver fir from the Vosges is planted there to become the permanent Christmas tree : it will grow and be decorated each year.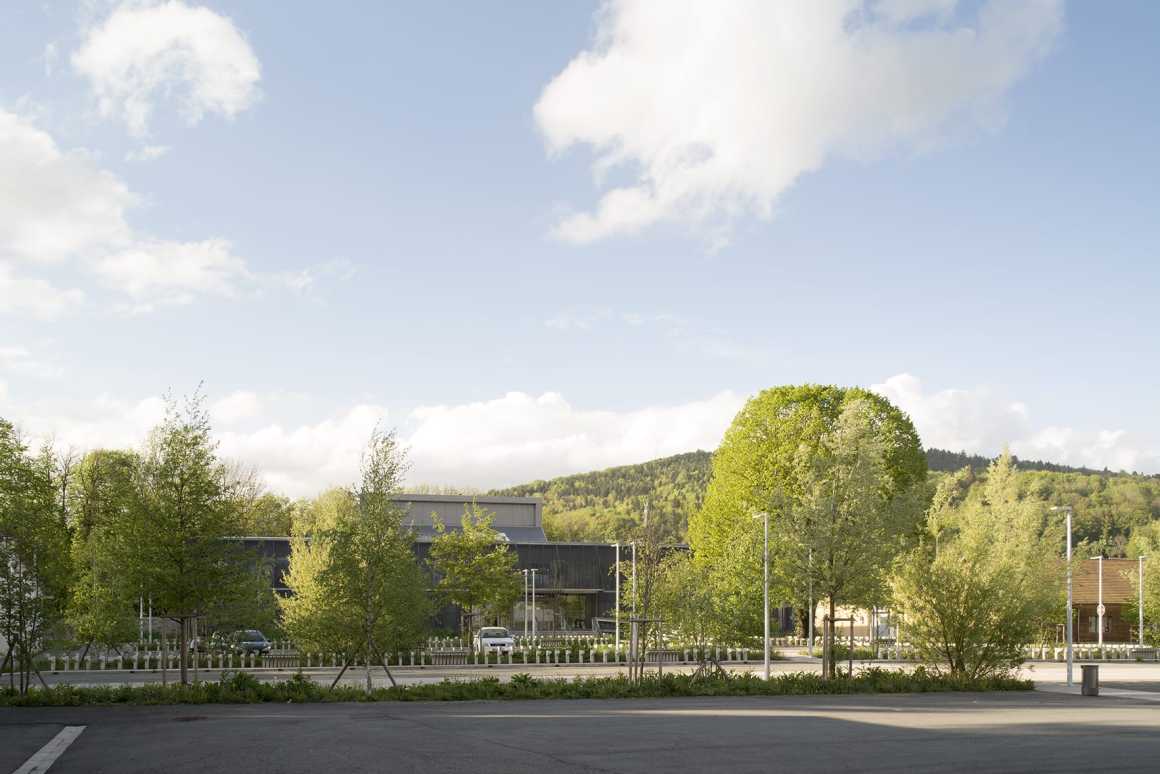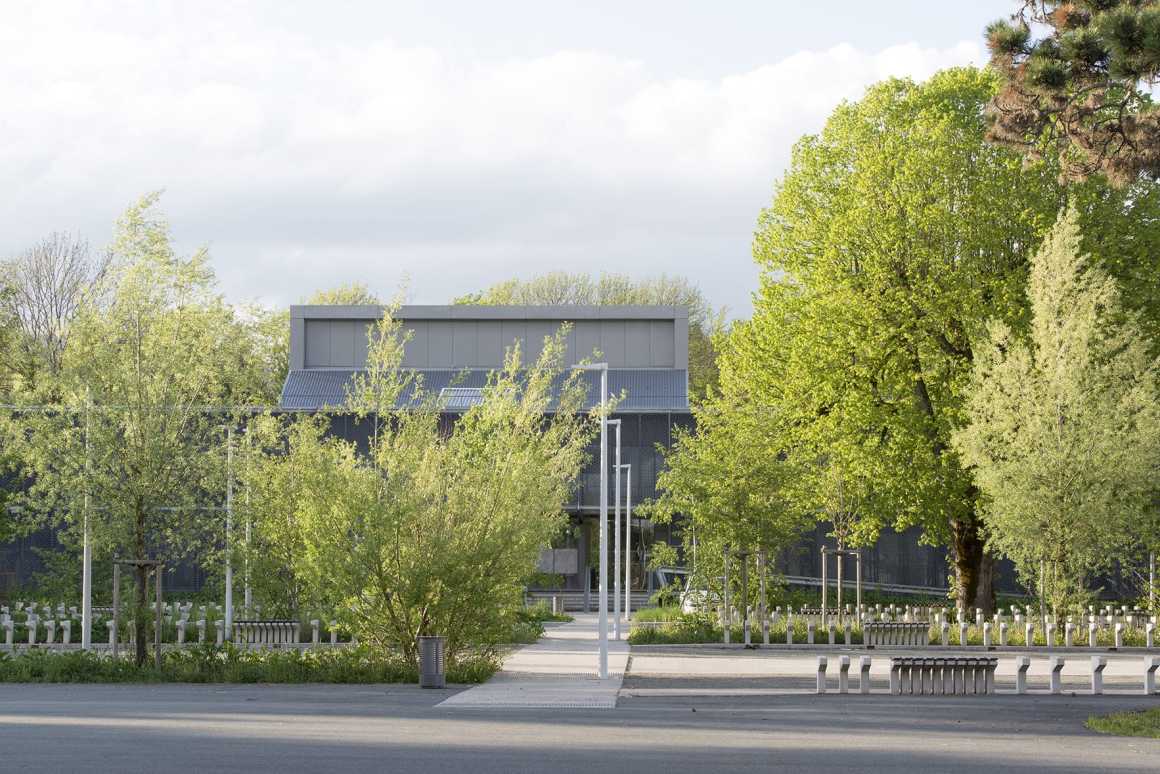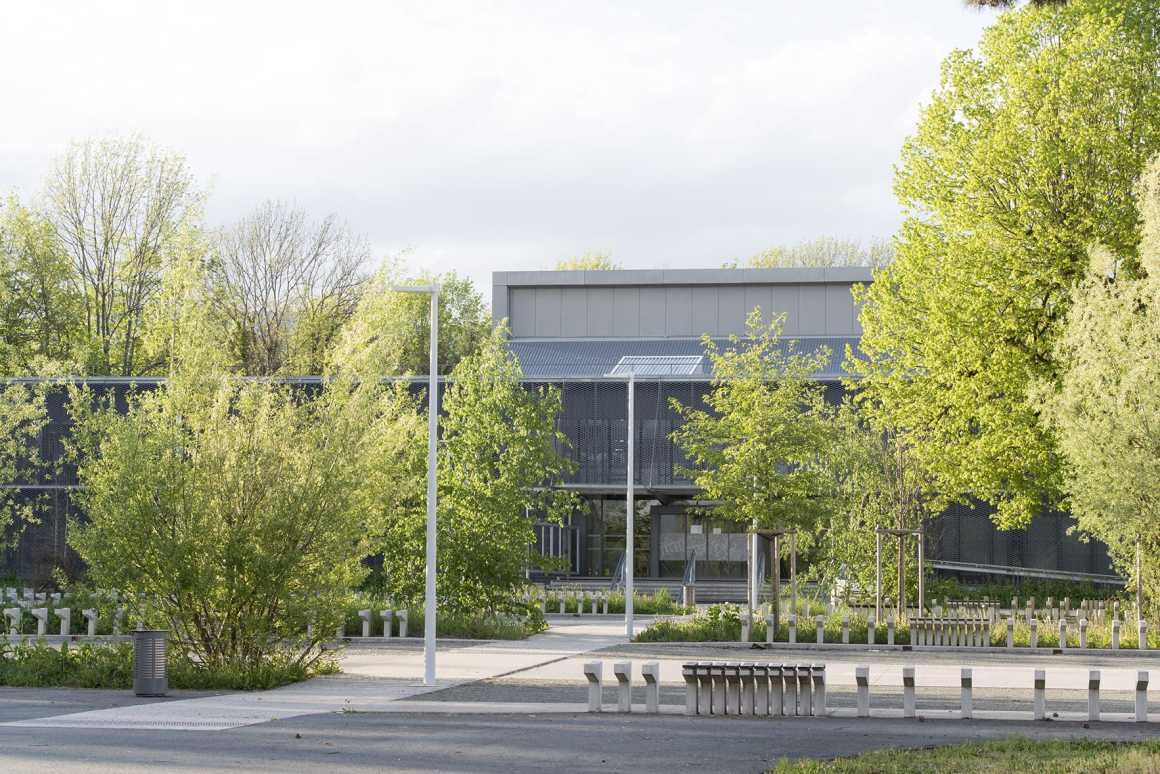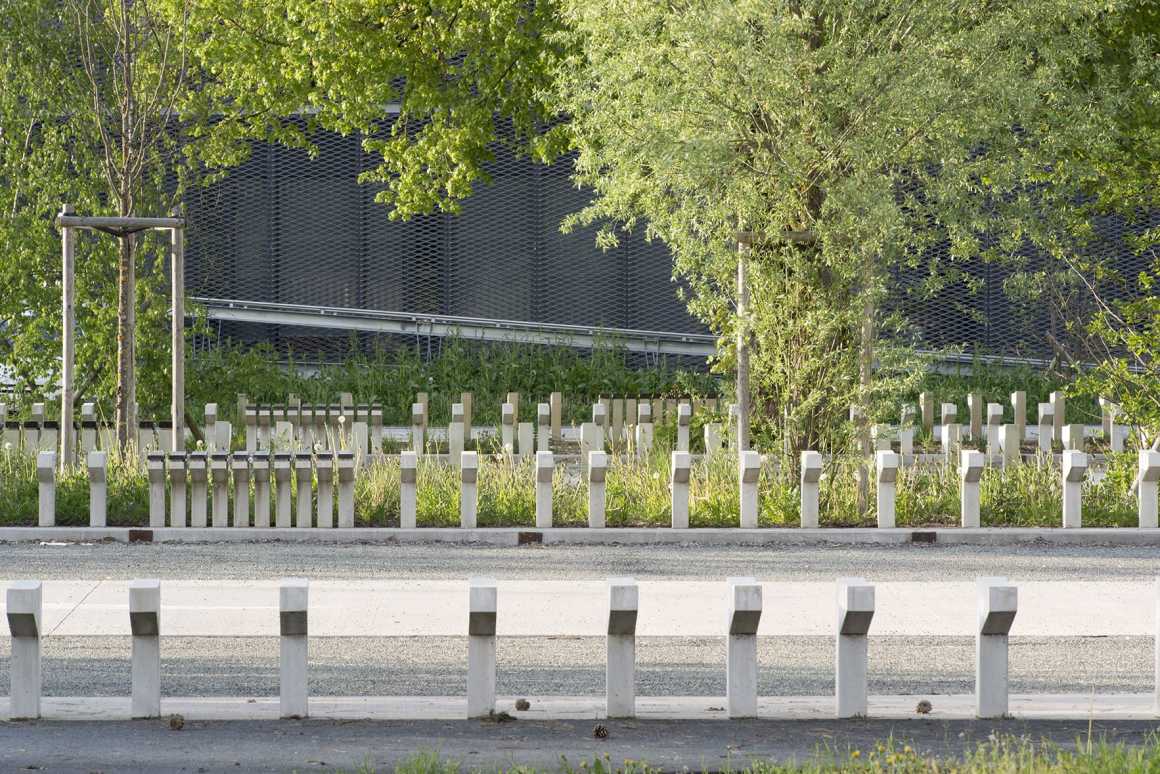 该项目由混凝土护柱构成:它们可以让汽车远离线性花园,并使大型广场的扩散空间更加个性化。他们不规则的节奏就像呼吸一样错落有致,人们可以在这坐下来或停放钩住自行车。
Concrete bollards structure the project: they keep cars away from linear gardens and personalize the diffuse space of the large esplanade. Their irregular rhythm acts like a breath and allows to make sits or hooks bikes.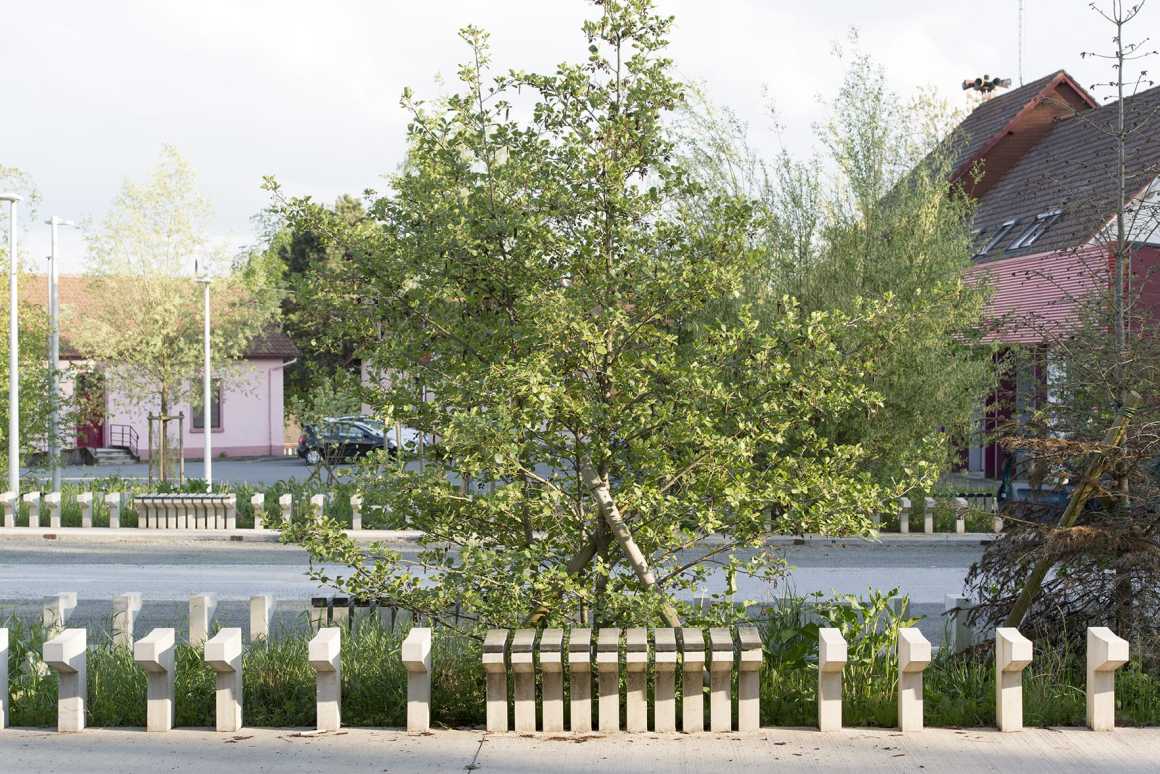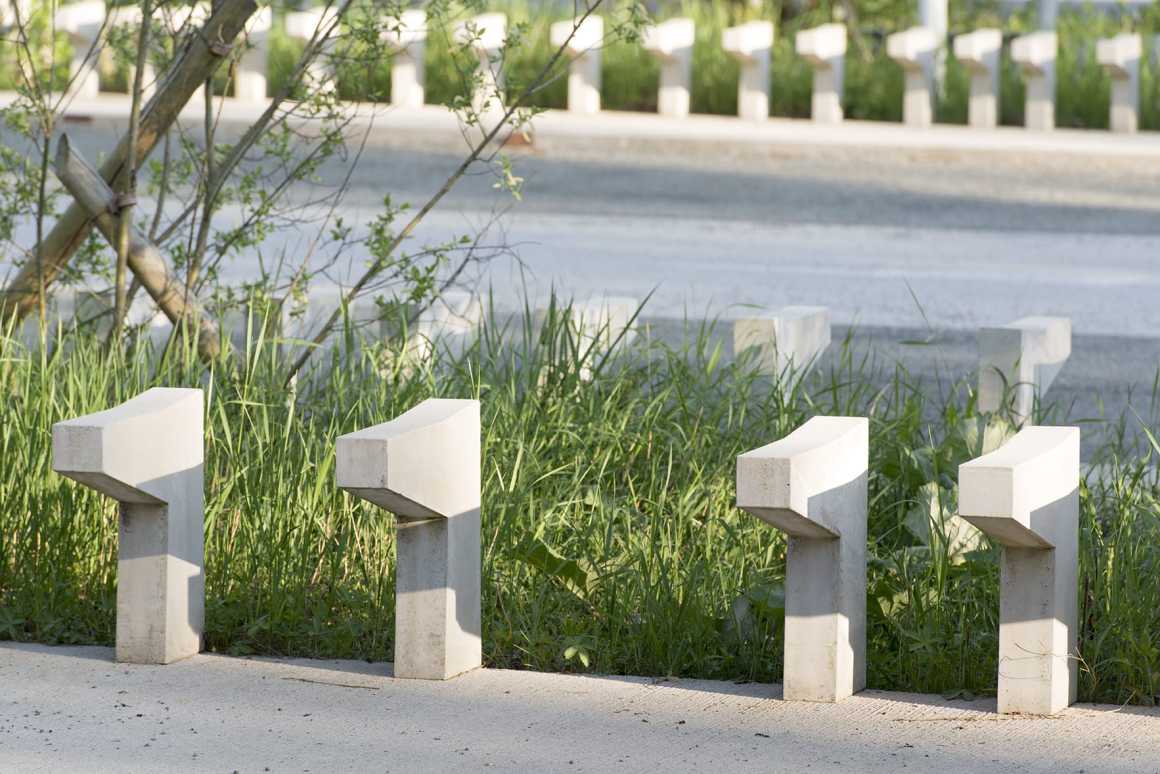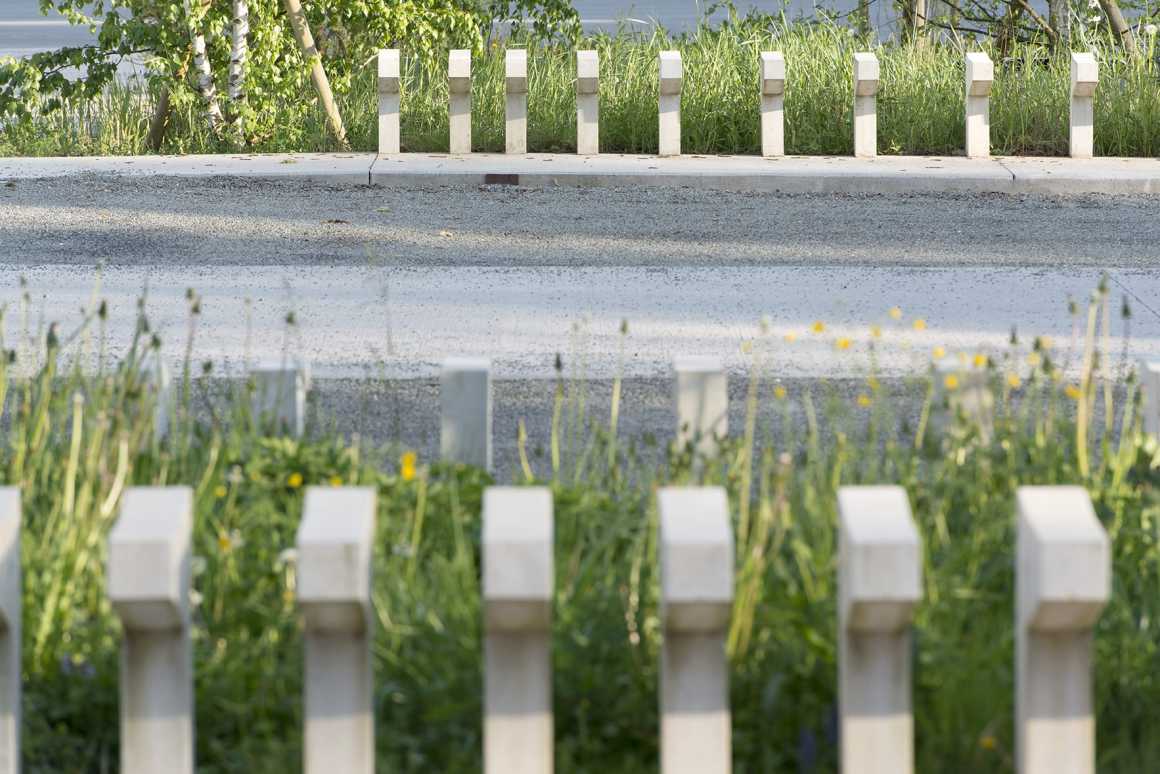 汽车行驶在三道铺设混凝土的路上,停靠在碎石地上。这种感知打破了常规的路边停车场道路类型,融入了沃斯山脉的矿物景观。
The cars travel on three strips of brushed concrete and park on gravel ground. Perception breaks with the road typology of roadside car parks and blends into the mineral landscape of the Vosges hills.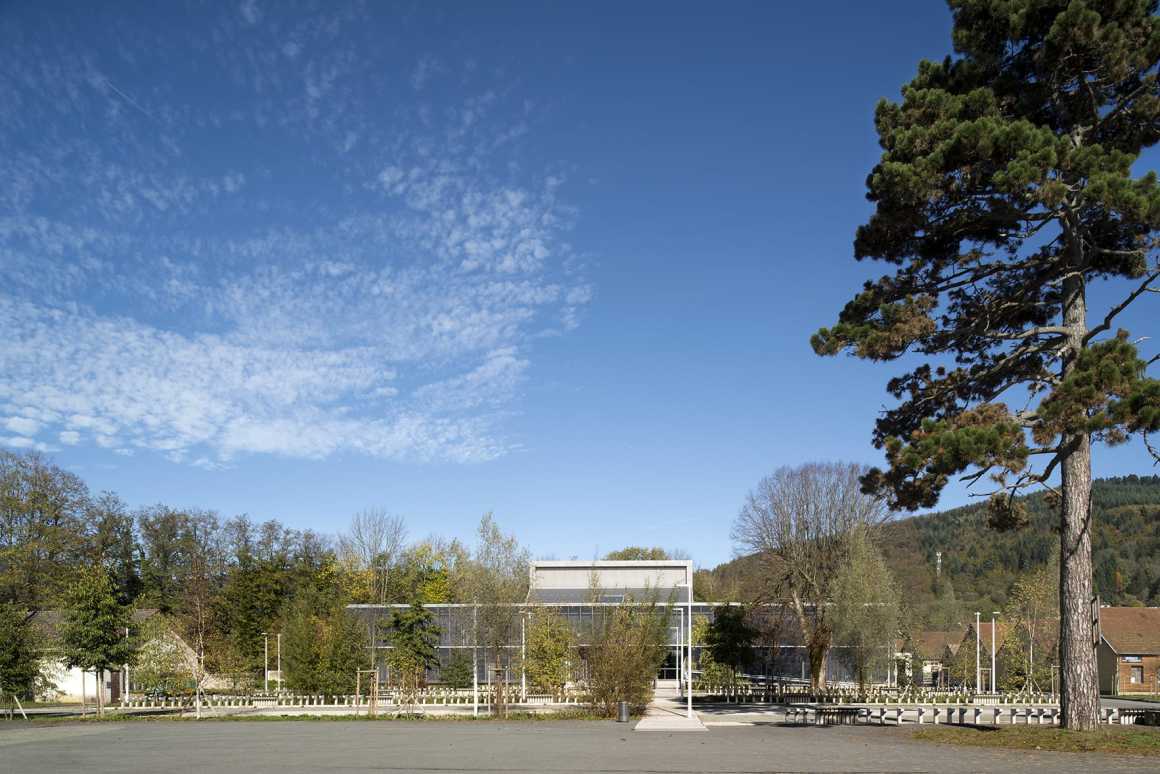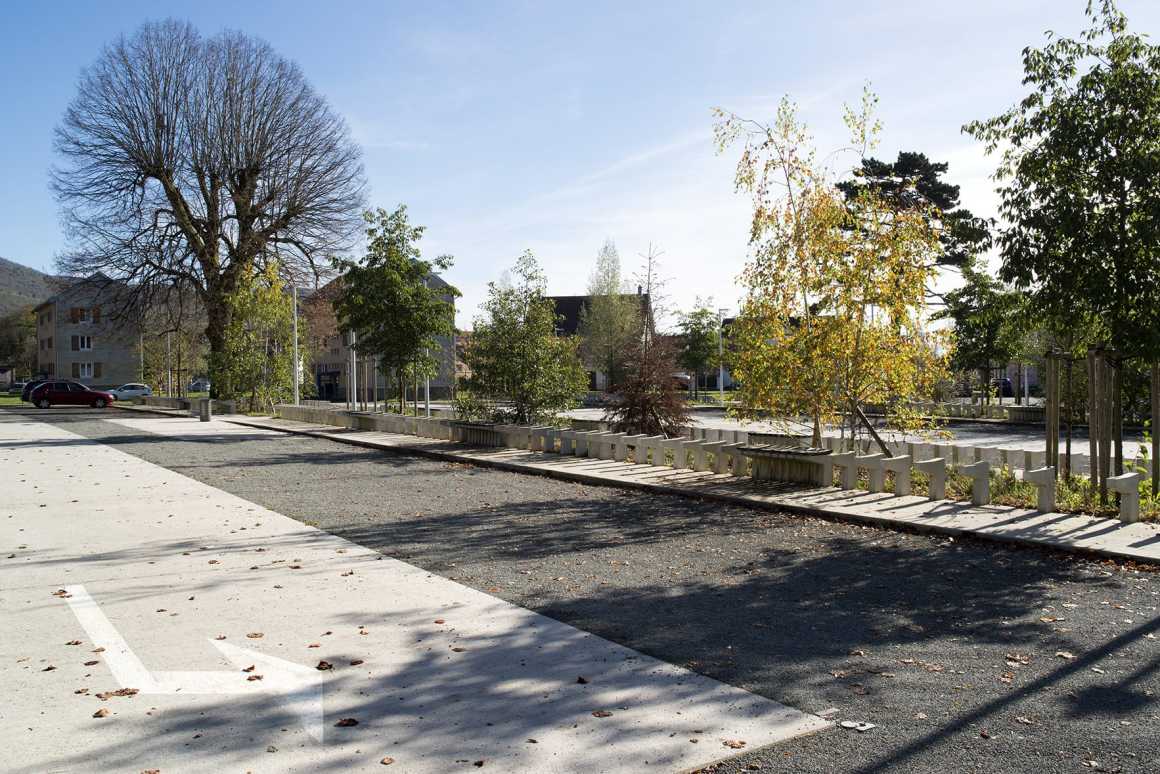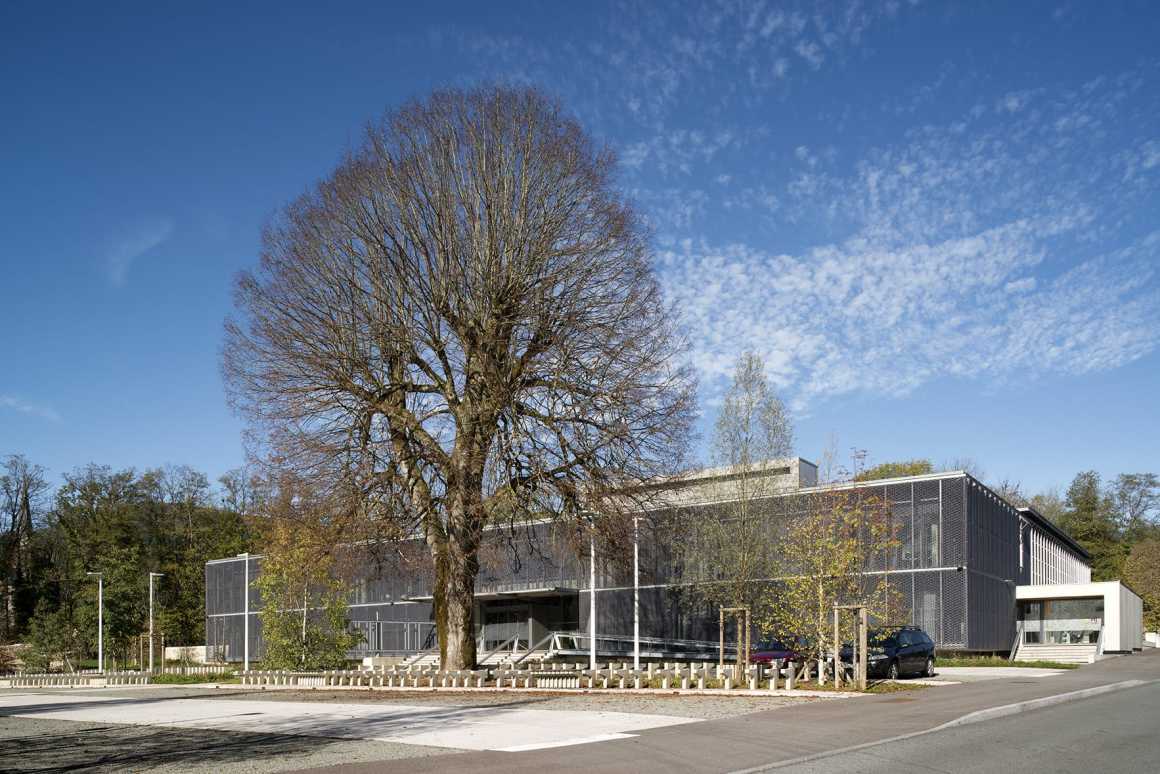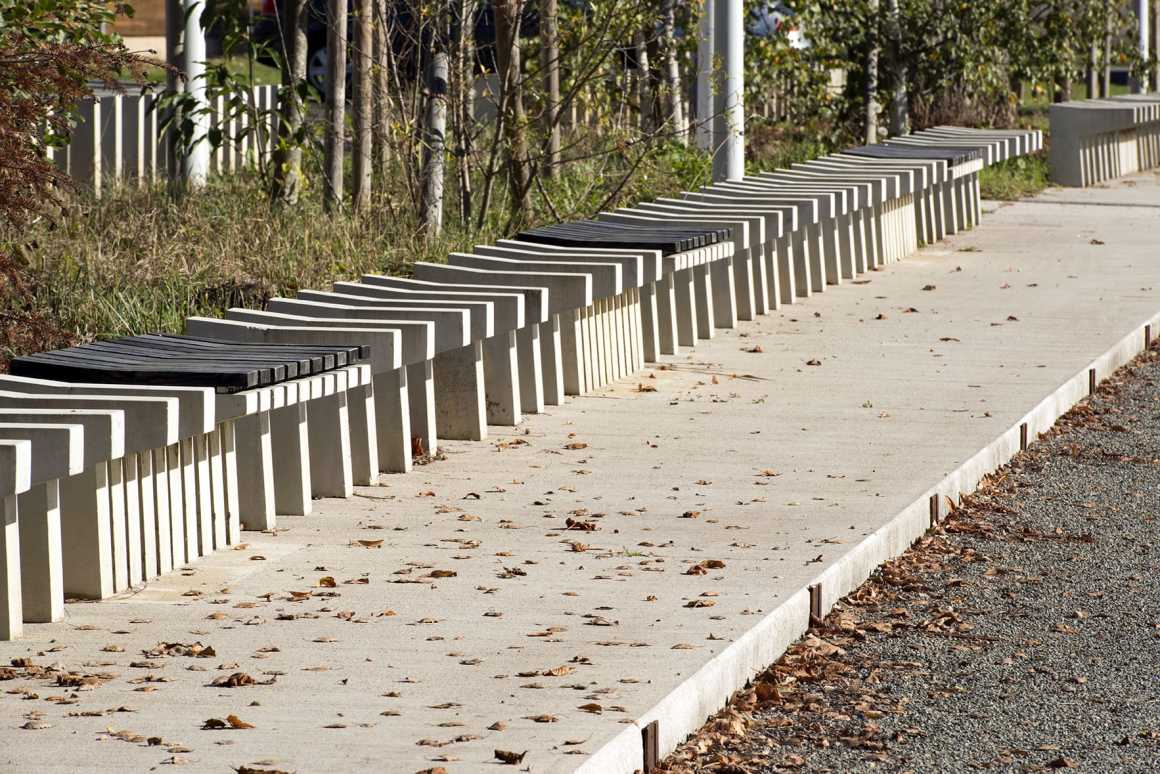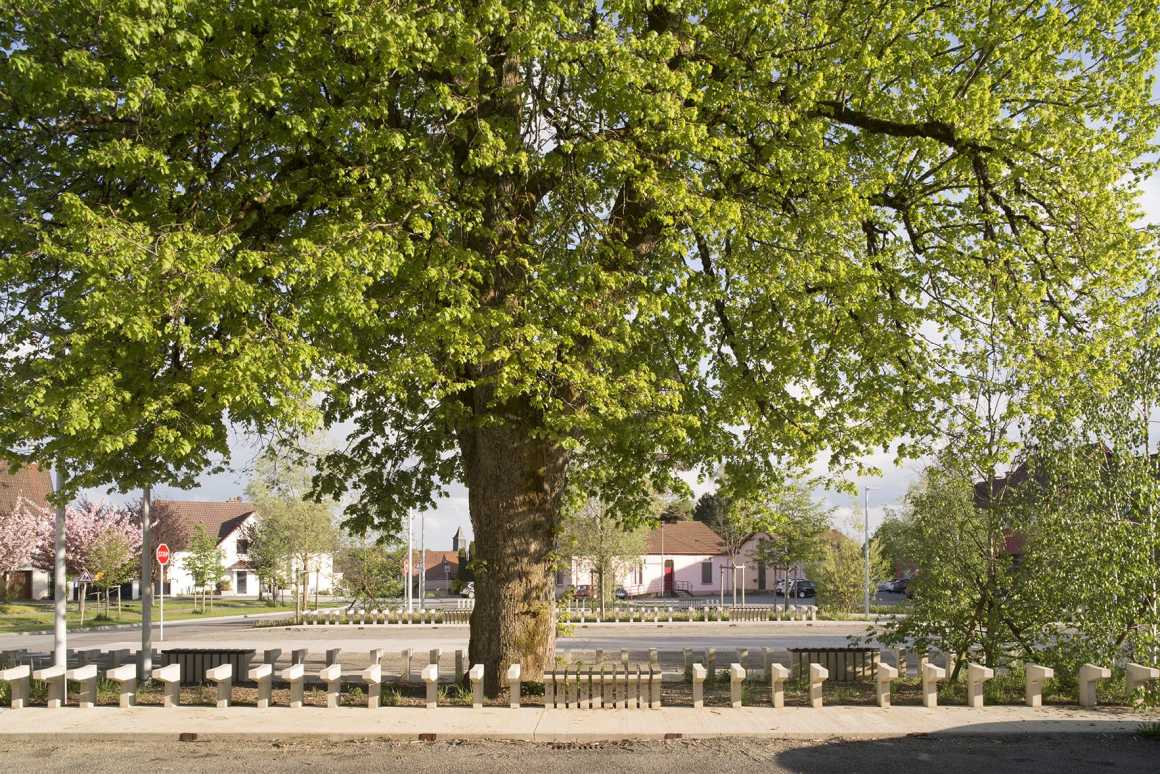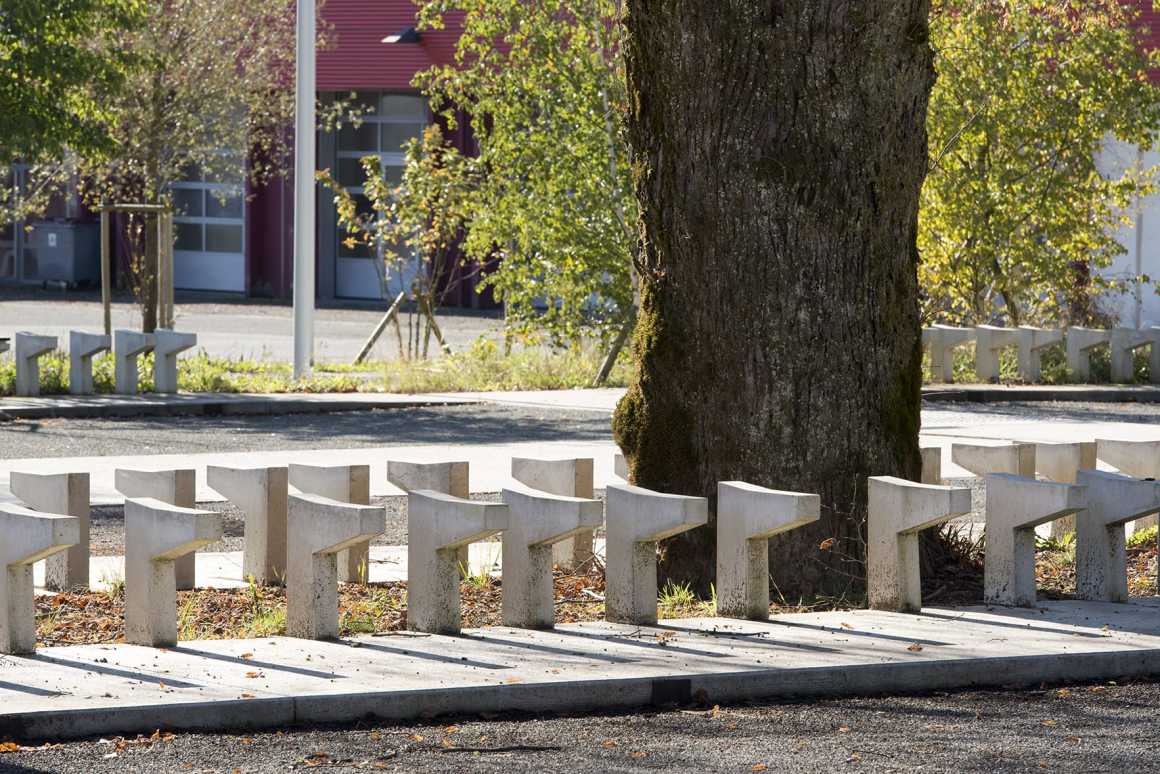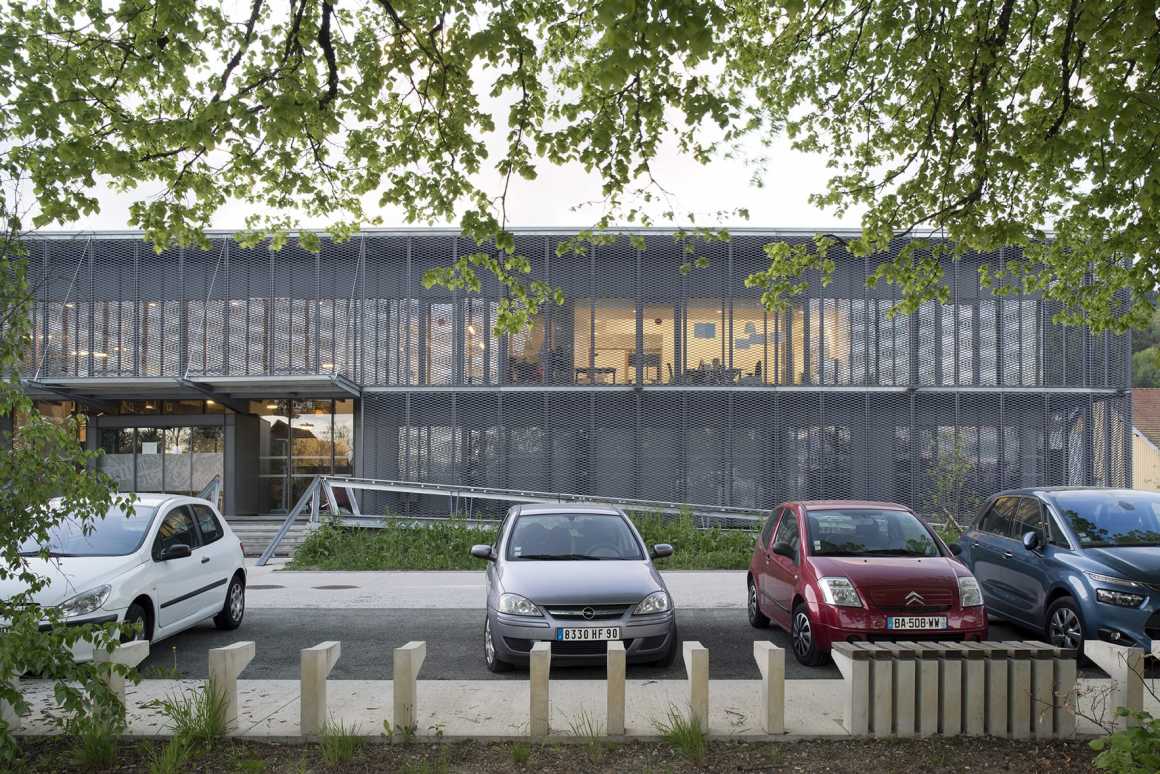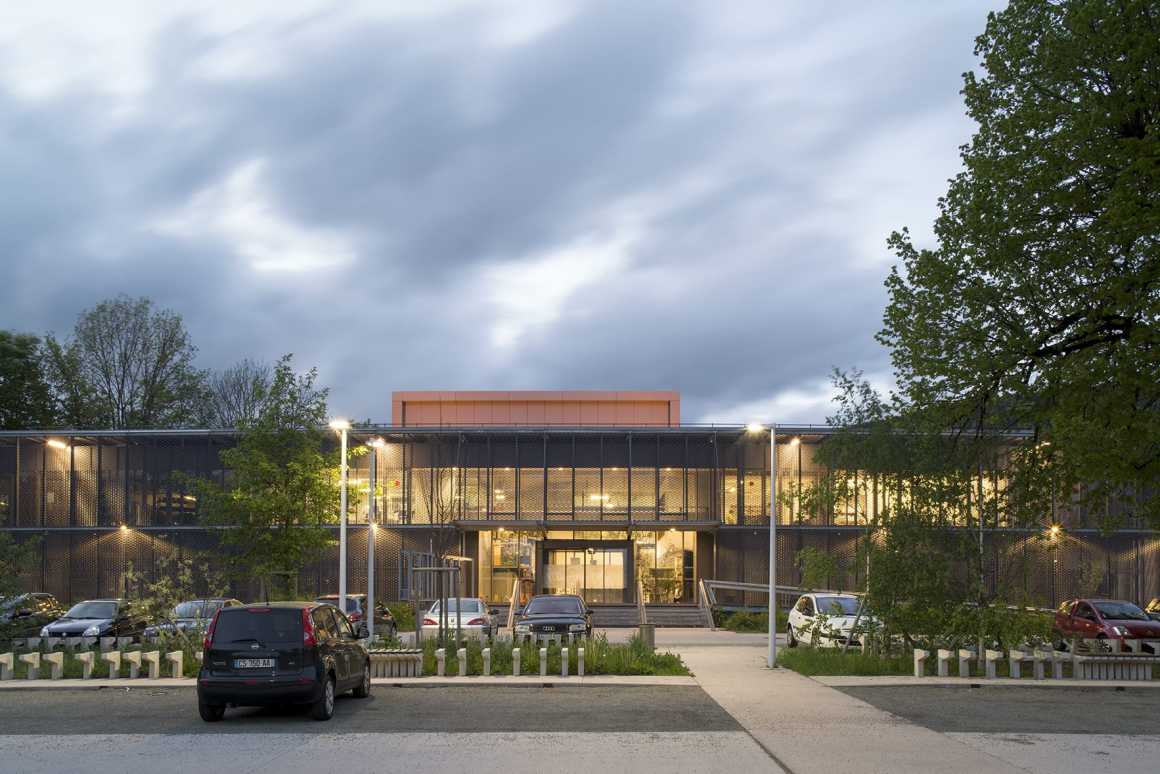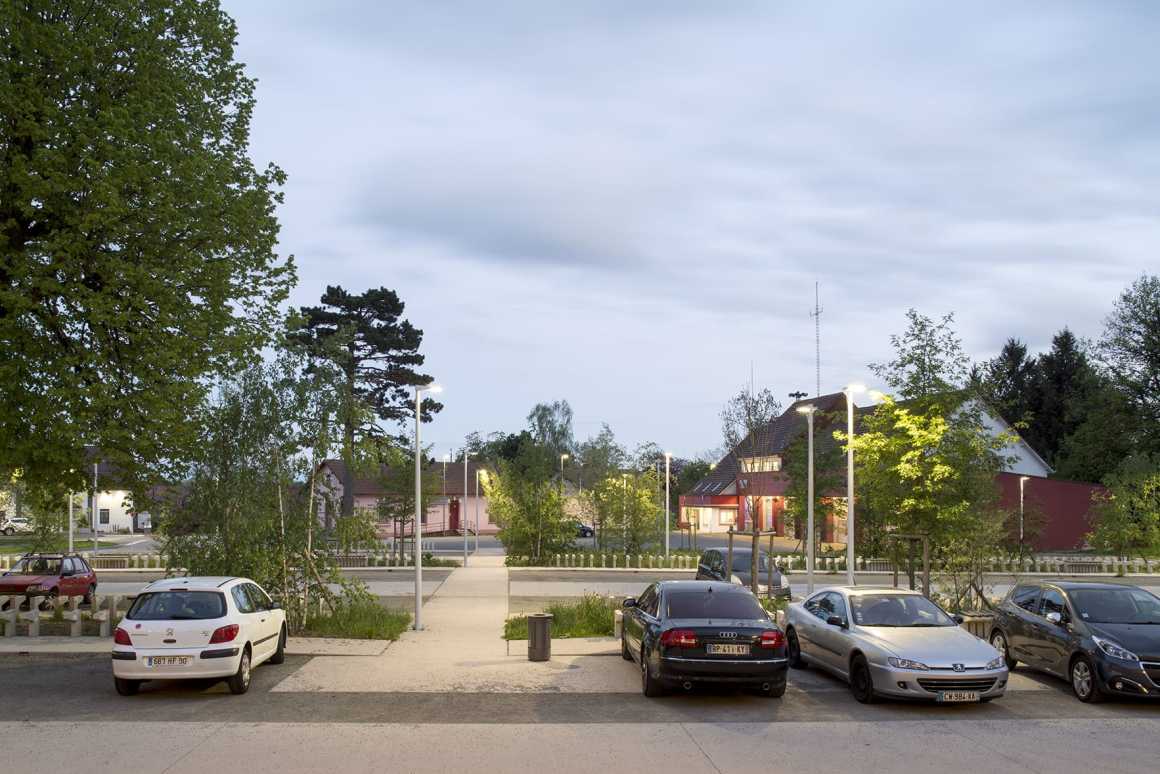 ▼平面图 Master plan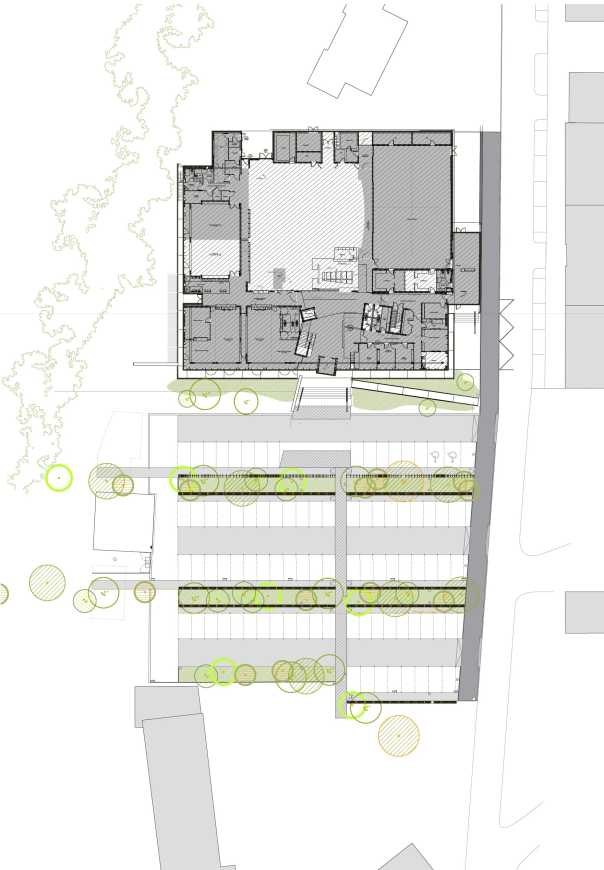 项目名称:吉罗马尼社会文化中心
设计年份及竣工年份:2010-2016年
设计公司:TERRITOIRES
设计团队:Philippe Convercey; Franck Mathé; Etienne Voiriot; Marta Puig I Bosch
项目地点:法国吉洛马尼
景观面积:5650平方米
图片:Nicolas Waltefaugle
合作伙伴:Malcotti&Roussey architects
客户:吉洛马尼市
项目中使用的品牌/产品:We-ef
Project name: Giromagny social and cultural center
Design year & Completion Year: 2010-2016
Design: TERRITOIRES
Design Team: Philippe Convercey; Franck Mathé; Etienne Voiriot; Marta Puig I Bosch
Project location: Giromagny, FRANCE
Landscape Area: 5650 m2
Photo credits: Nicolas Waltefaugle
Partners: Malcotti&Roussey architects
Client: City of Giromagny
Brands / Products used in the project: We-ef
更多 Read more about: TERRITOIRES