本文由Openbox Architects授权mooool发表,欢迎转发,禁止以mooool编辑版本转载。
Thanks Openbox Architects for authorizing the publication of the project on mooool, Text description provided by Openbox Architects.
Openbox Architects:La Habana是一个距离大海只有250米的新度假式公寓,紧邻Cicada和罗望子夜市(Tamarind night markets),它的设计灵感源自西班牙殖民时期建筑的"折衷主义设计"和古巴哈瓦那市充满活力的色彩。其独树一帜的建筑风格也使得这个项目成为了
华欣中心低层公寓的卓越代表。
Openbox Architects:La Habana, a new resort-like condominium is only 250 meters from the ocean and nearby the Cicada and Tamarind night markets. La Habana design inspired by "Eclectic design" of Classic Spanish Colonial architecture and the vibrant colours of Havana City in Cuba. The unique identity makes the project a "Remarkable" low-rise condominium in the Heart of 
Hua Hin.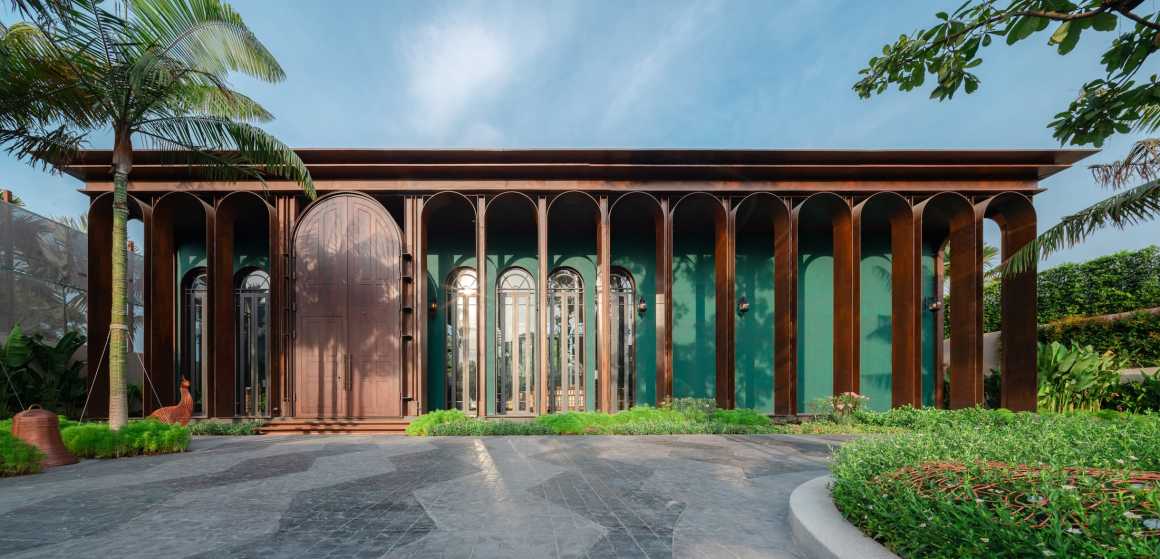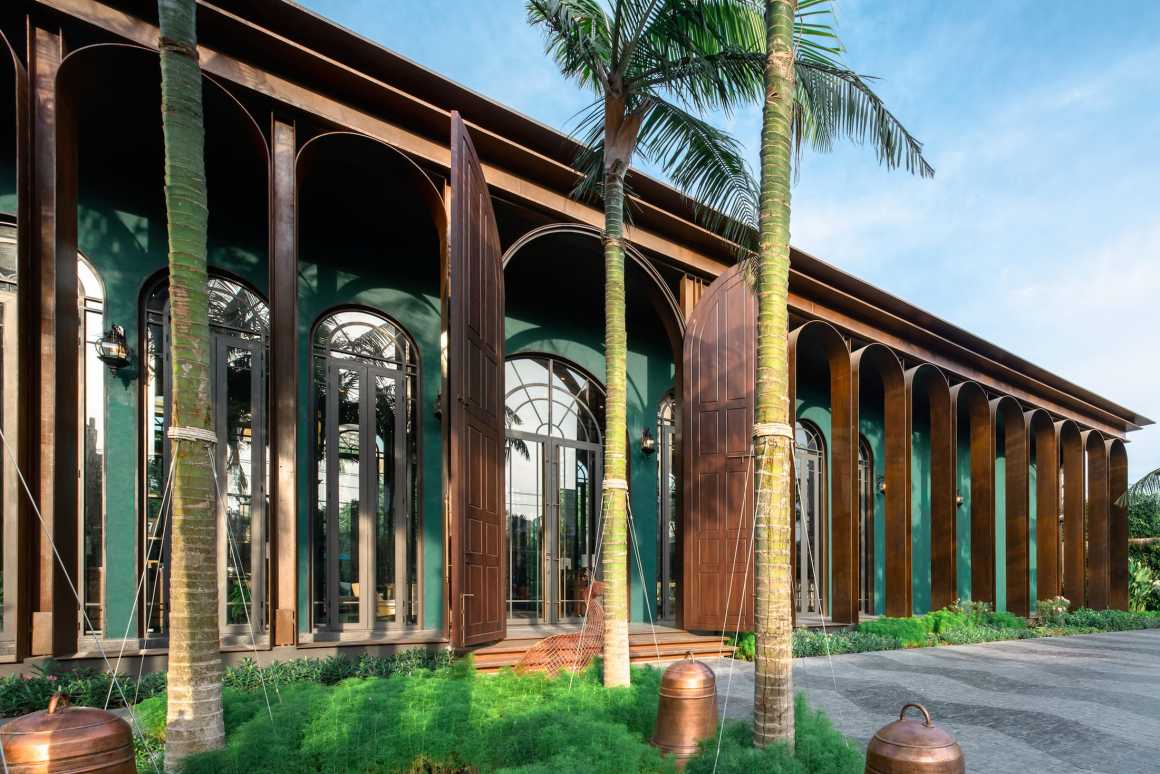 La Habana的第一个入口是就是哈瓦那咖啡馆风格的大堂,它"生锈的钢拱柱廊"展示出了这个国家有着悠久历史的"欧洲乡村风"建筑理念。
The first approach of La Habana is a Havana cafe style lobby, while the "Rusted steel Arch Colonnades" is used to represent the "Rustic European" architecture concept of the country rich history.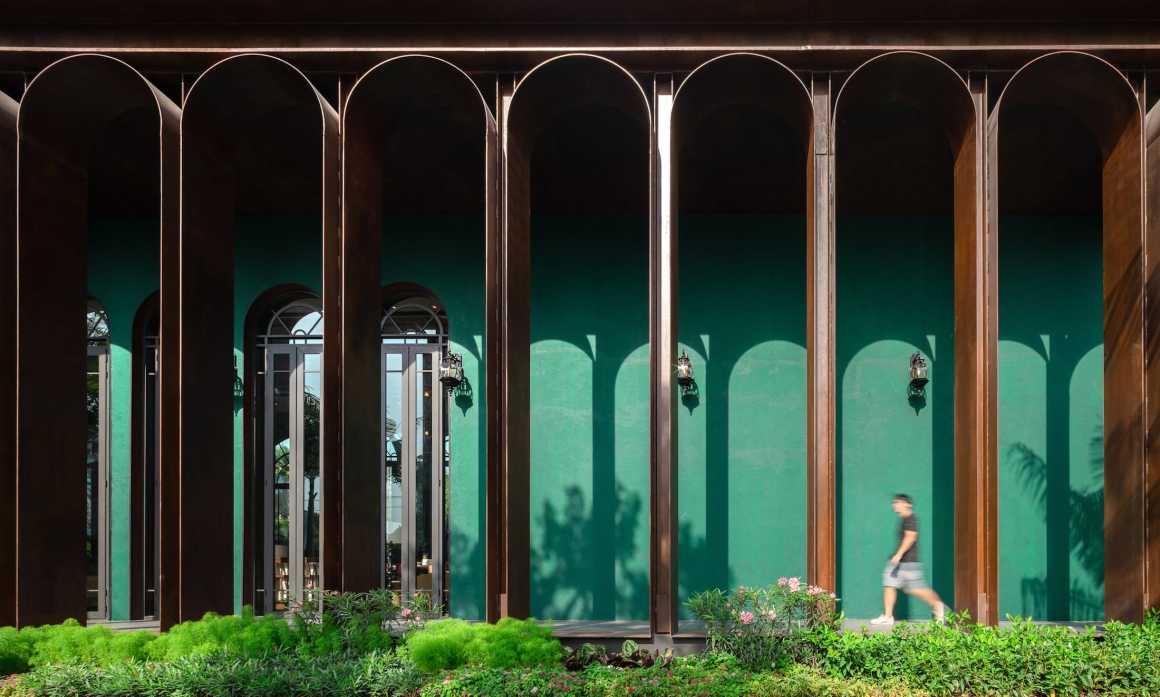 ▼售楼部入口拱廊细节 Detail of Arch Colonnades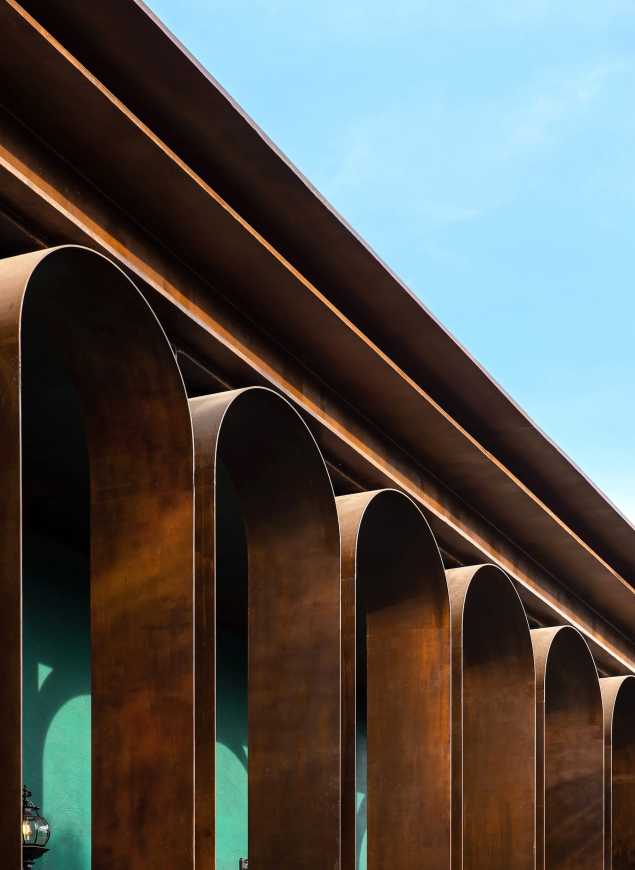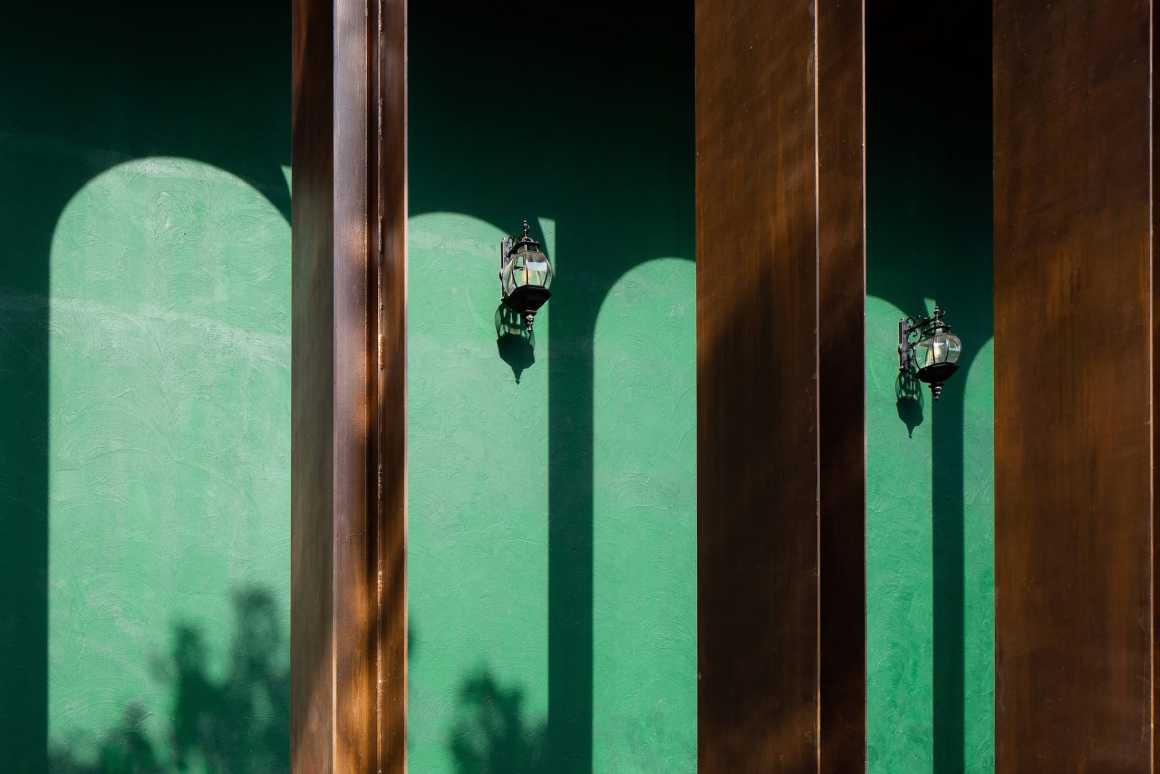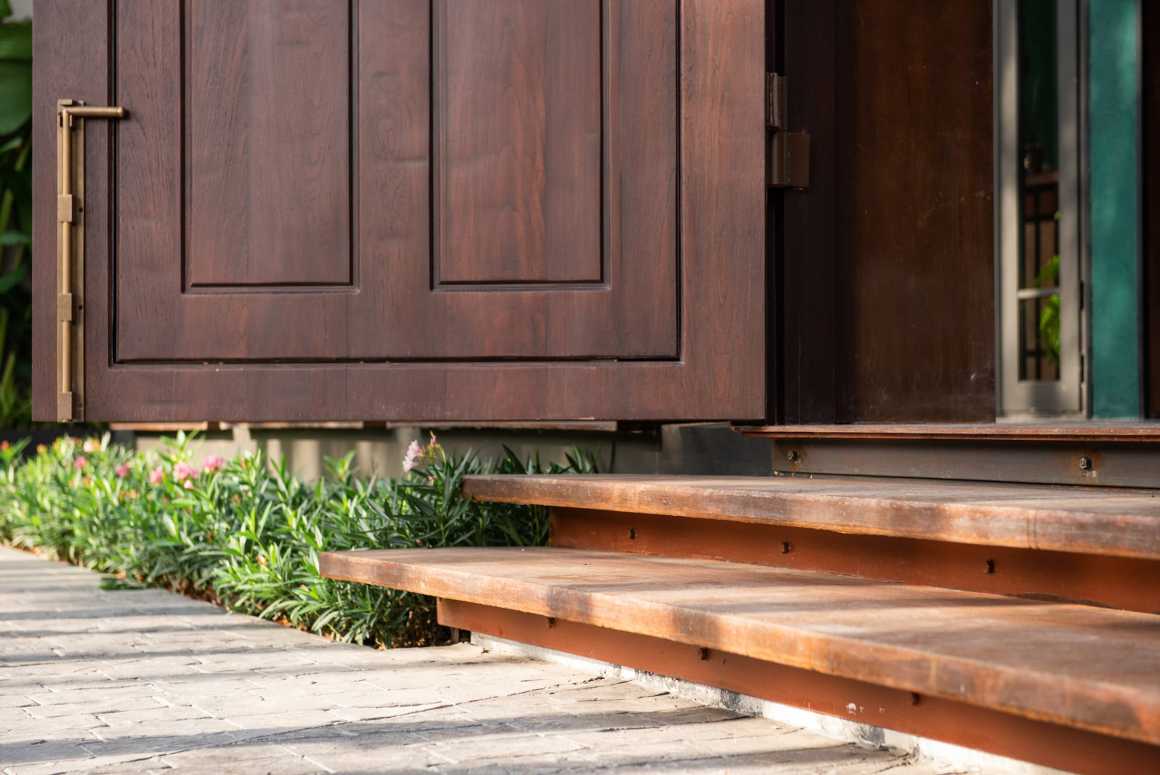 ▼哈瓦那咖啡馆风格的大堂 The Havana cafe style lobby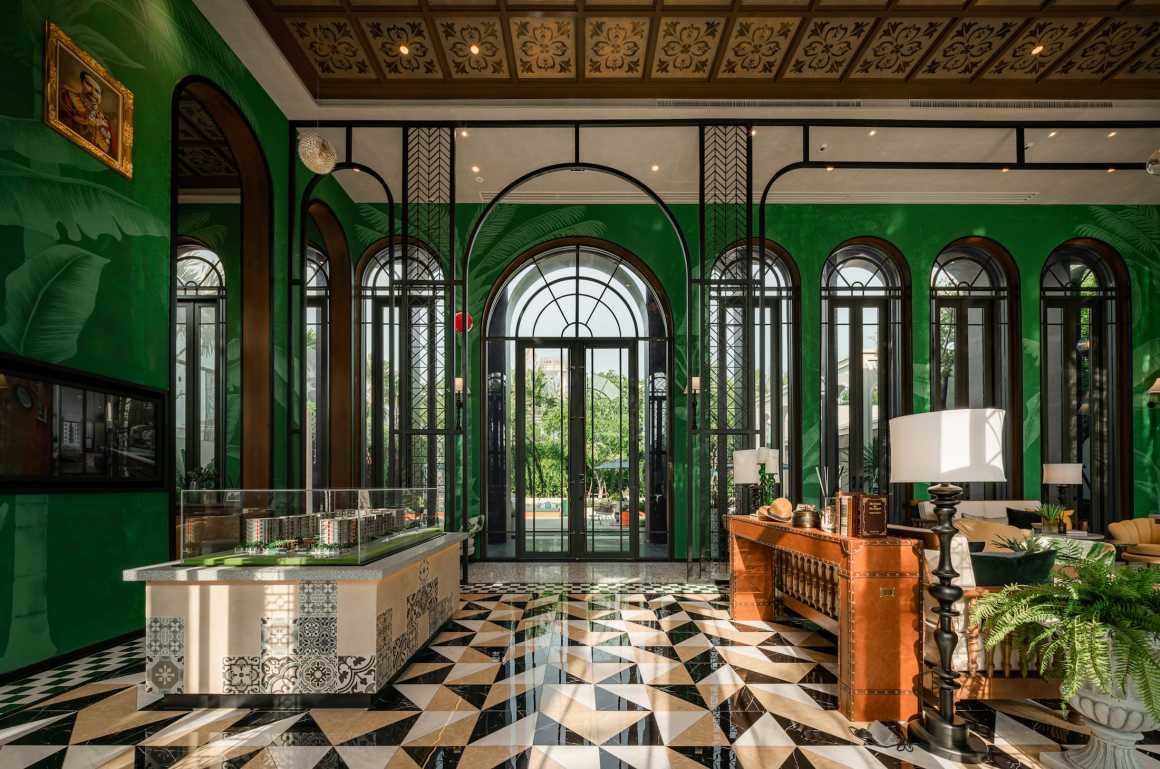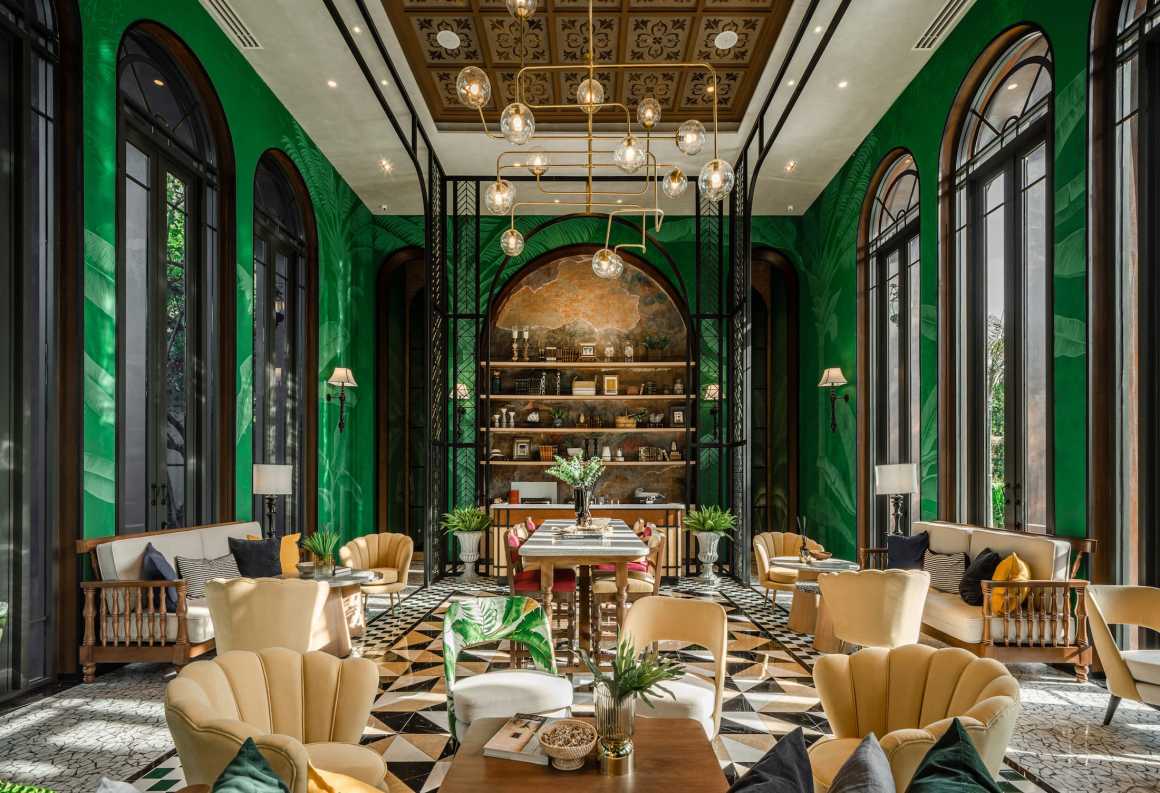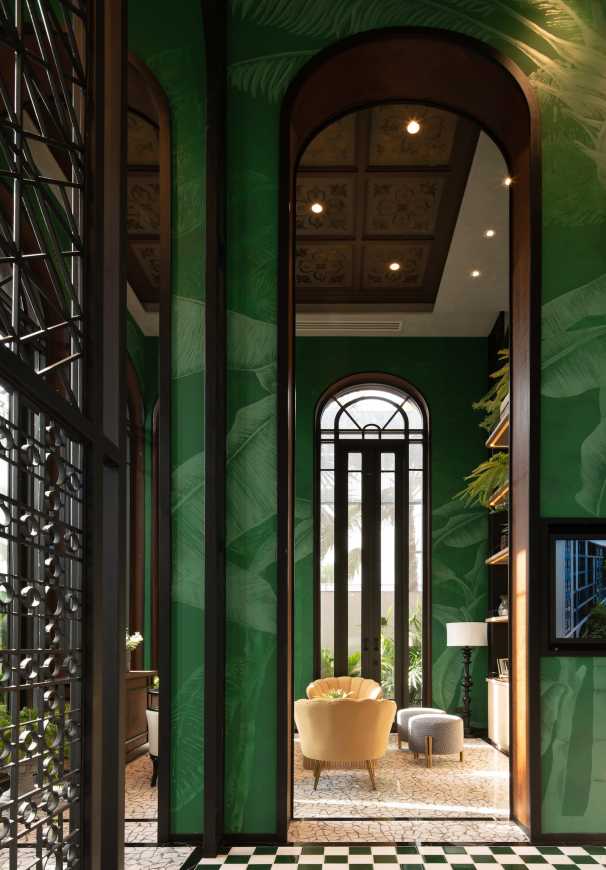 La Habana的设计理念是通过其色彩斑斓的整体欧式立面元素来展现哈瓦那的城市氛围。公寓的度假感从打破建筑体量的良好通风、采光、以及各种活动庭院的舒适体验空间开始逐渐彰显。
La Habana design concept demonstrated the Havana city atmosphere by the overall European façade elements with colourful tinted. The resort-like condominium starts from breaking the building mass due to the flow of ventilation, sunlight, comfortable space and various activities courtyard.
▼后场活动庭院 The activities courtyard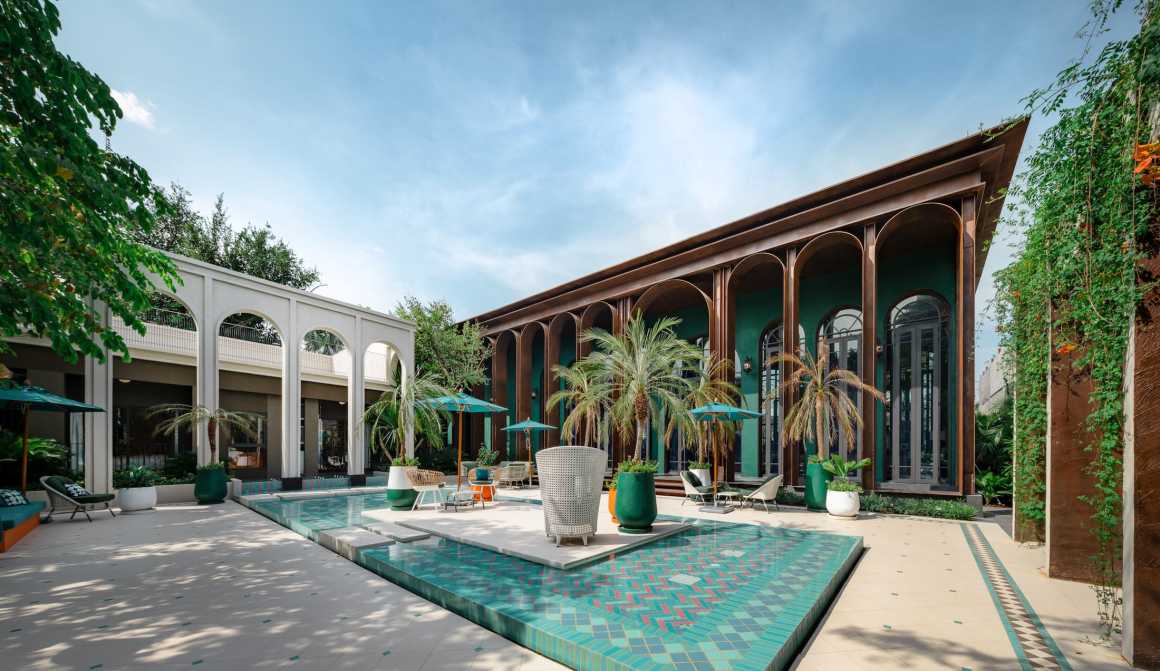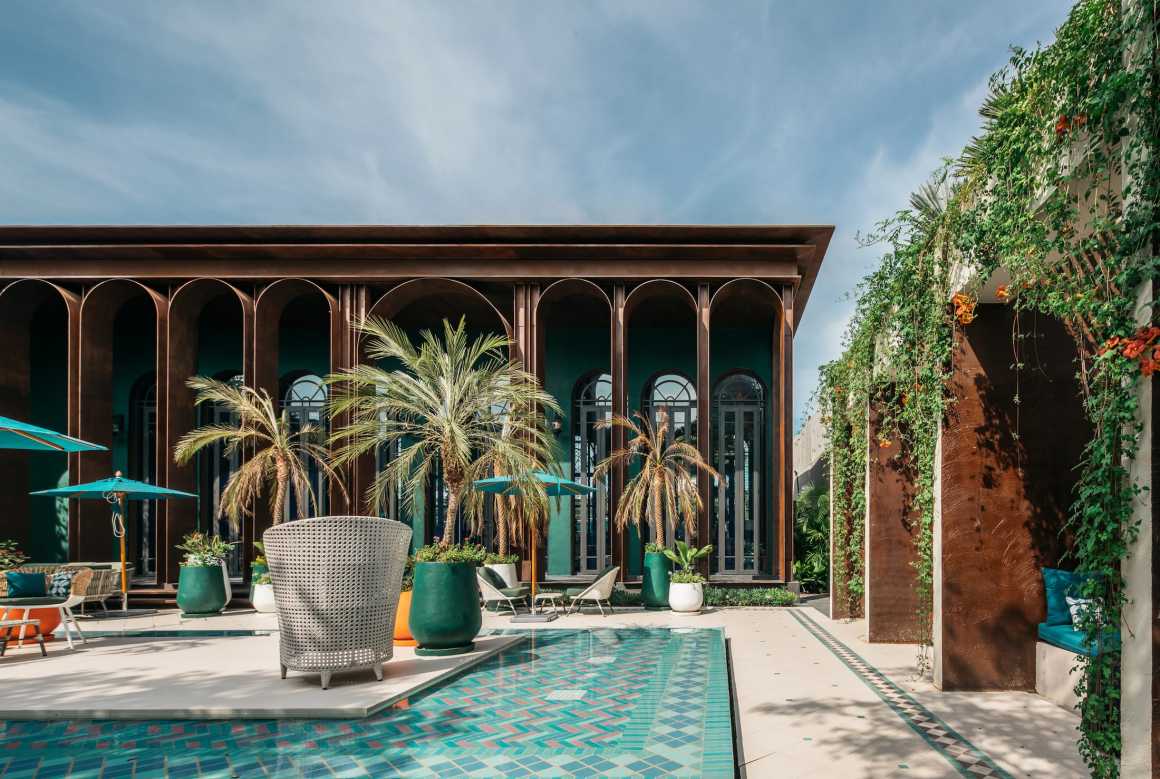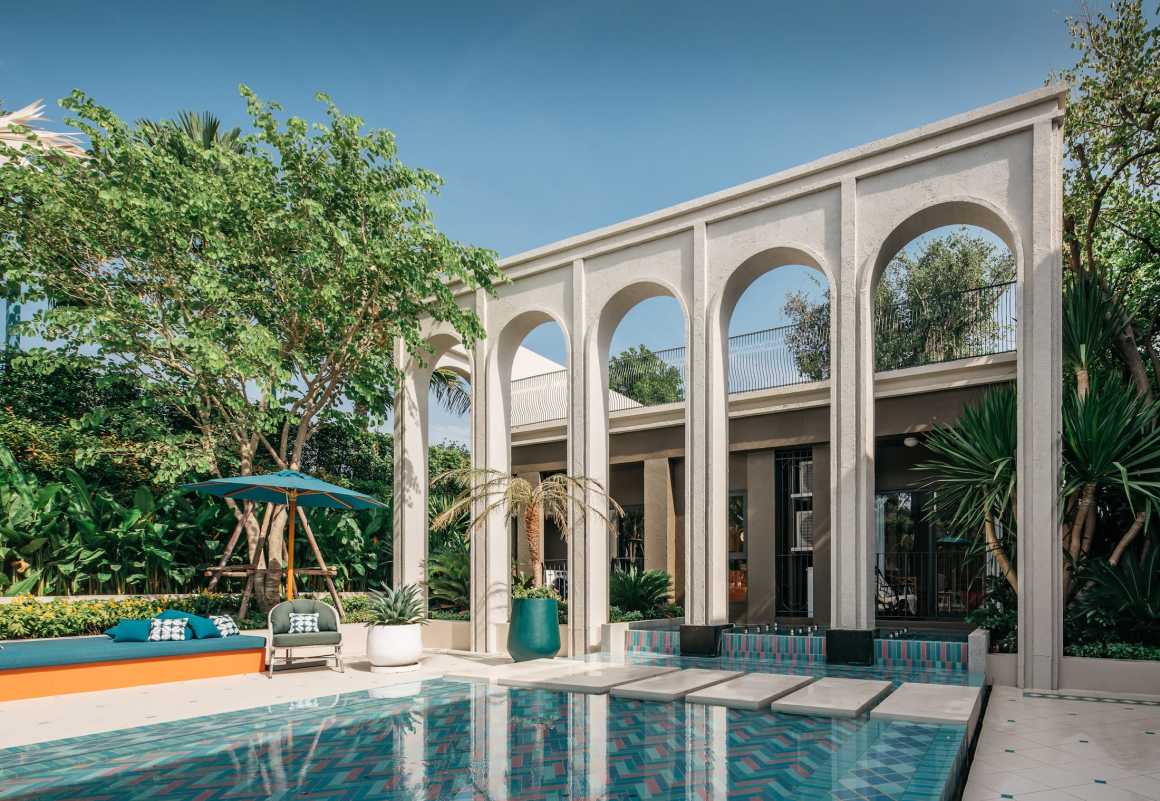 ▼后场走廊空间 The corridor in backyard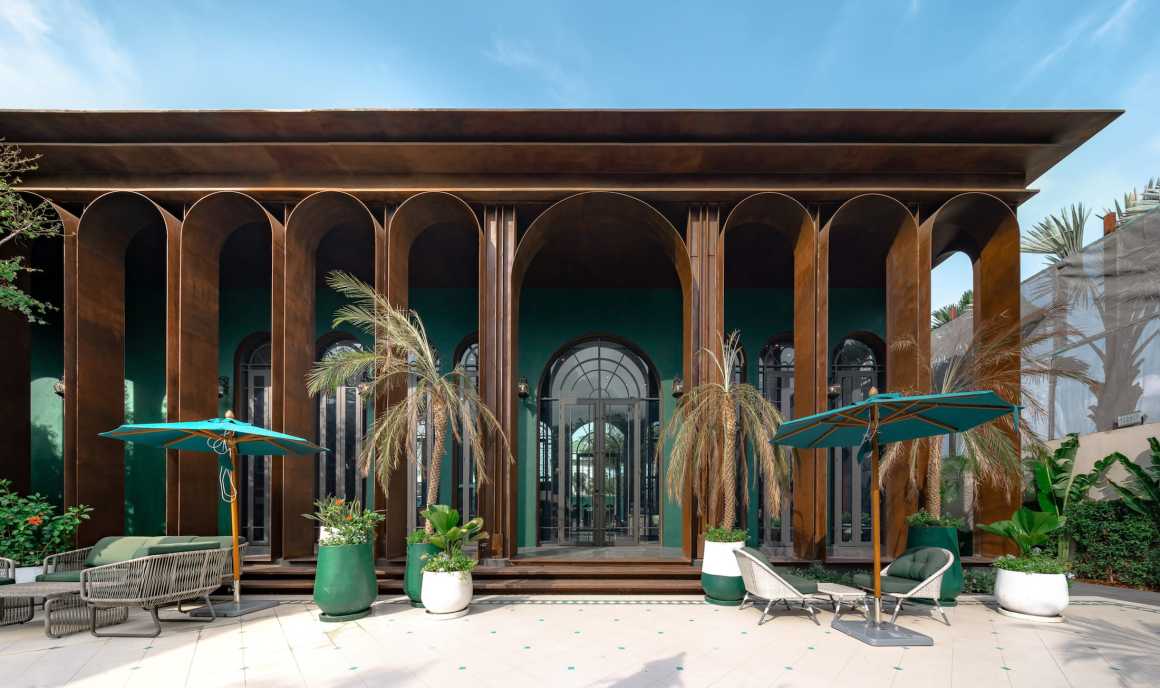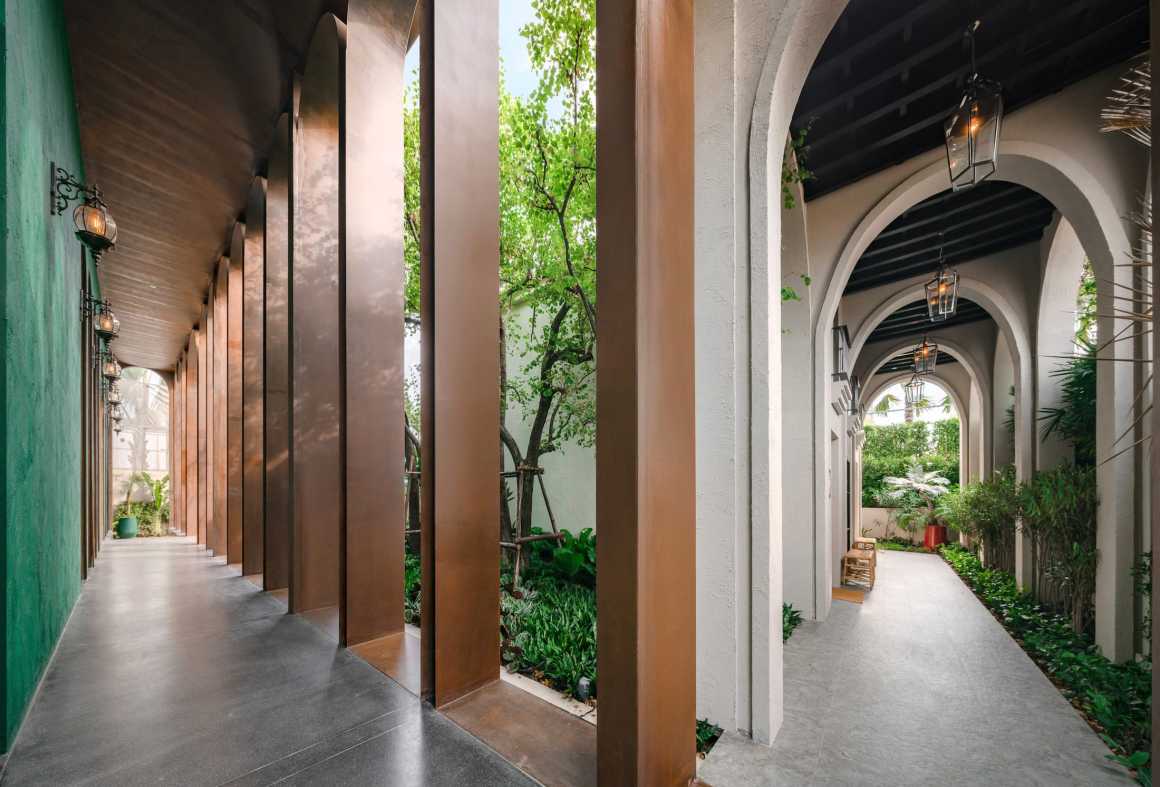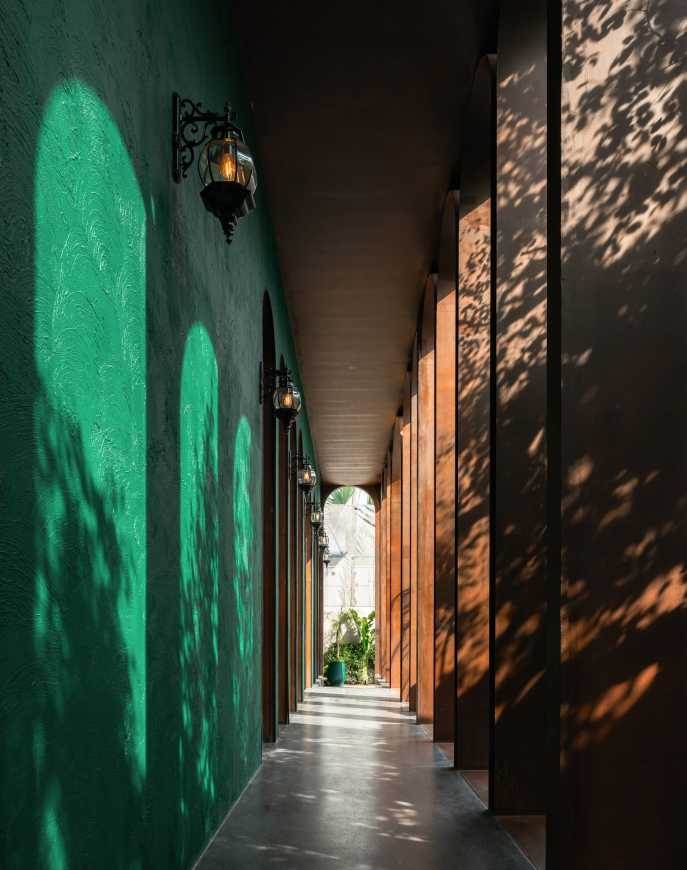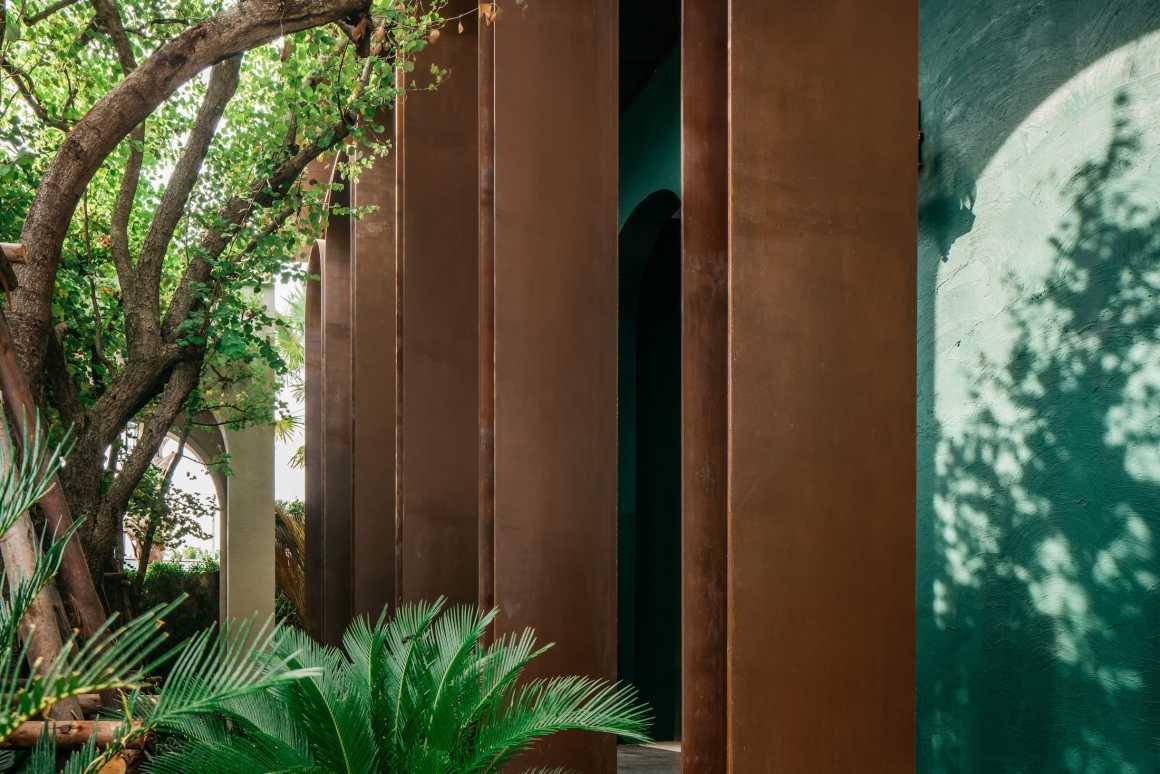 ▼后场庭院夜景 The night view of courtyard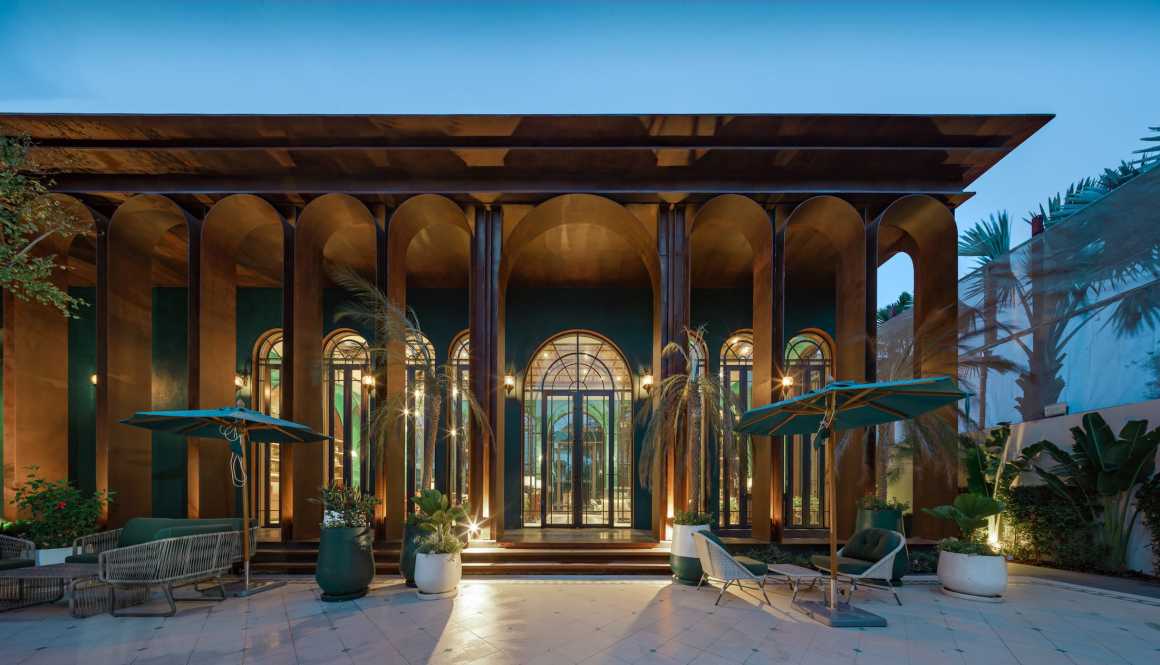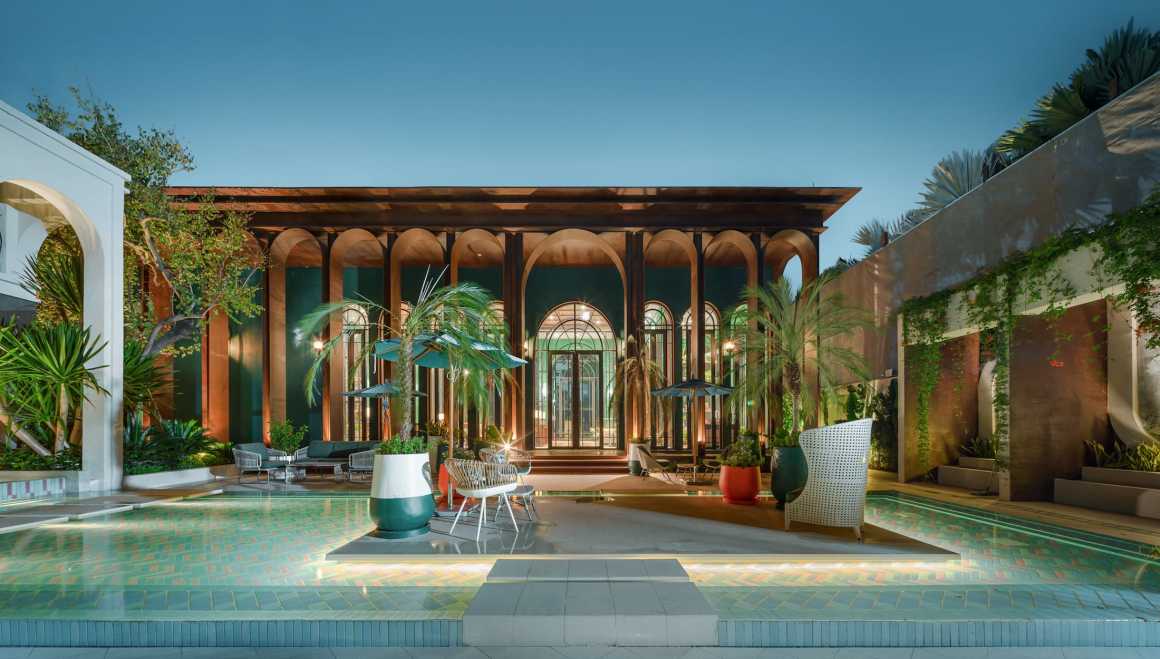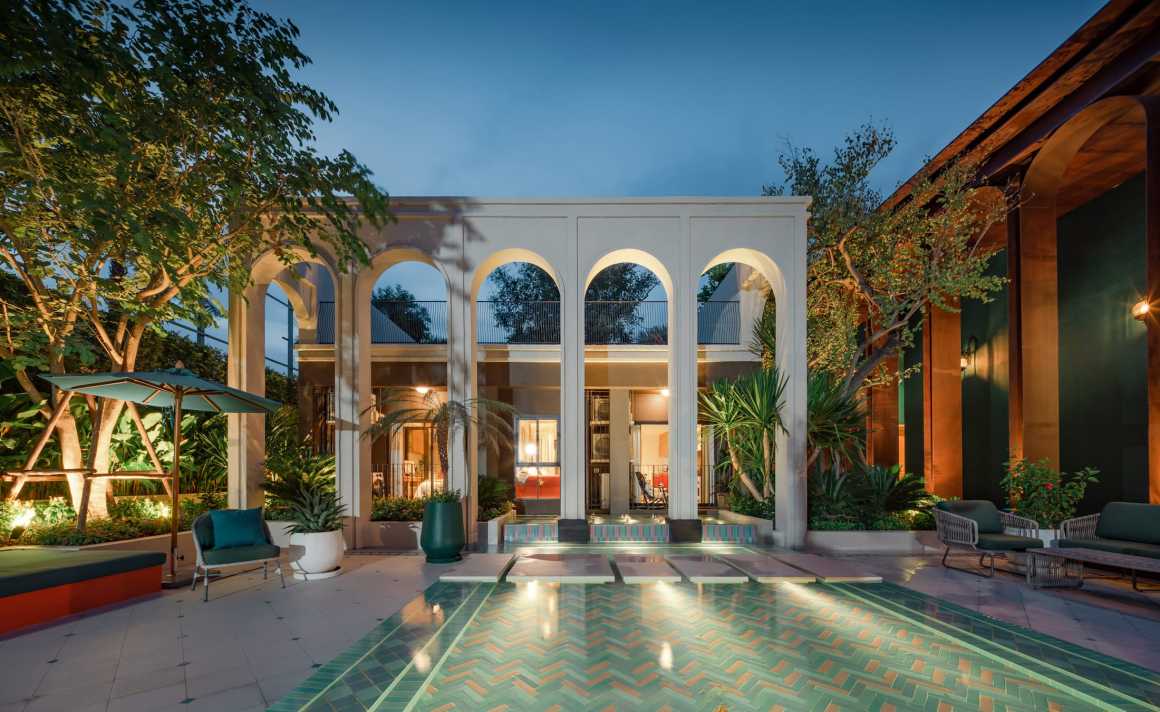 项目地点:泰国华欣
面积:660平方米。
完成:2019年
建筑设计:Openbox Architects Co., ltd
景观设计:Landscape Collaboration Co., ltd
室内设计:Paradigmshift Studio
开发商:尚思睿开发有限公司
结构工程:InfraTechnology Services Company Limited (ITS)
MEP工程:Palmer &Turner (Thailand) ltd
顾问:De Promise Construction Consulting Co.,Ltd.
施工方:Construction Line Co., ltd
摄影:Panoramic Studio
Location: Hua Hin, Thailand
Area: 660 sq.m.
Completed: 2019
Architecture: Openbox Architects Co., ltd
Landscape: Landscape Collaboration Co., ltd
Interior design: Paradigmshift Studio
Development: Sansiri Development Co., ltd
Structural Engineer: InfraTechnology Services Company Limited (ITS)
MEP Engineer: Palmer &Turner (Thailand) ltd
Consultant: De Promise Construction Consulting Co.,Ltd.
Constructor: Construction Line Co., ltd
Photography: Panoramic Studio
更多 Read more about:Openbox Architects