本文由 荷于景观 授权mooool发表,欢迎转发,禁止以mooool编辑版本转载。
Thanks WATERLILY for authorizing the publication of the project on mooool. Text description provided by WATERLILY.
荷于景观:  本项目位于城市三亚市城市商务发展轴,是主城北门户城市形象展示窗口。定位是打造三亚国际化滨水休闲生活方式。
WATERLILY Design Studio:This project is located in the urban business development axis of Sanya City, and it is the image display window of the northern gateway city of the main city. The positioning is to create an international waterfront leisure lifestyle in Sanya.
▽项目区位 Project location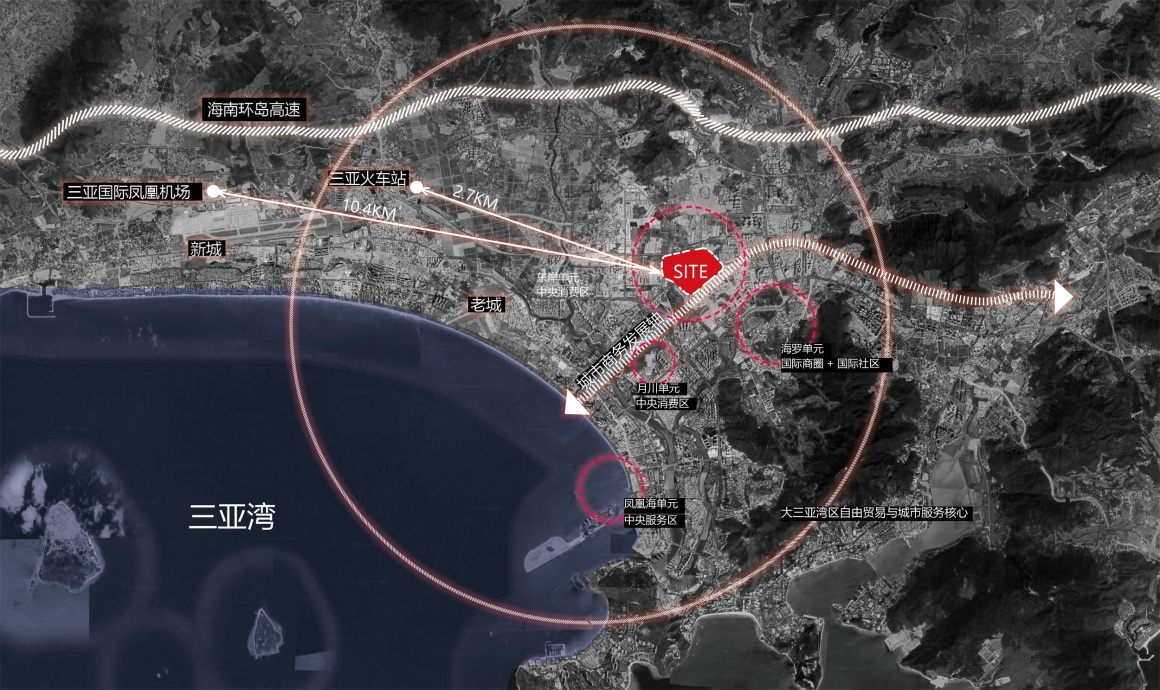 本地块由空中商业,沿街商业,内街商业,集中大型商业,滨水商业五部分组成。主题是未来游乐园,集游玩消费饮食于一体的娱乐商业综合体。
This block consists of five parts: aerial commerce, street commerce, inner street commerce, centralized large-scale commerce, and waterfront commerce. The theme is the future amusement park, an entertainment and commercial complex integrating entertainment, consumption and food.
▽场地分析 Site analysis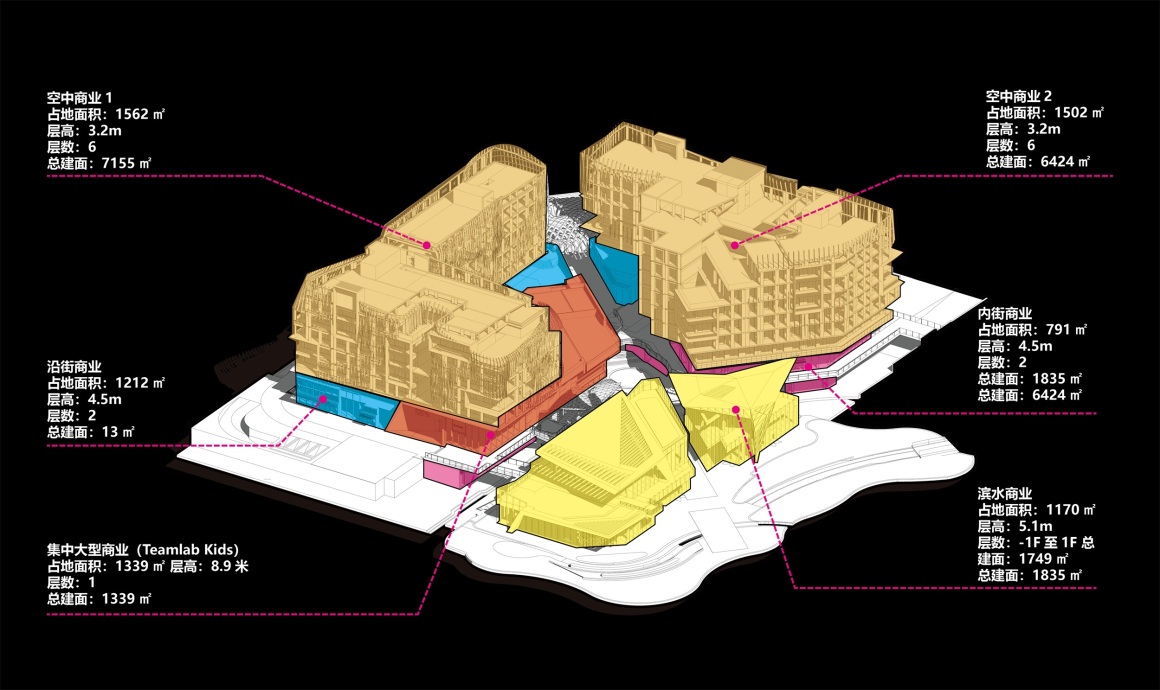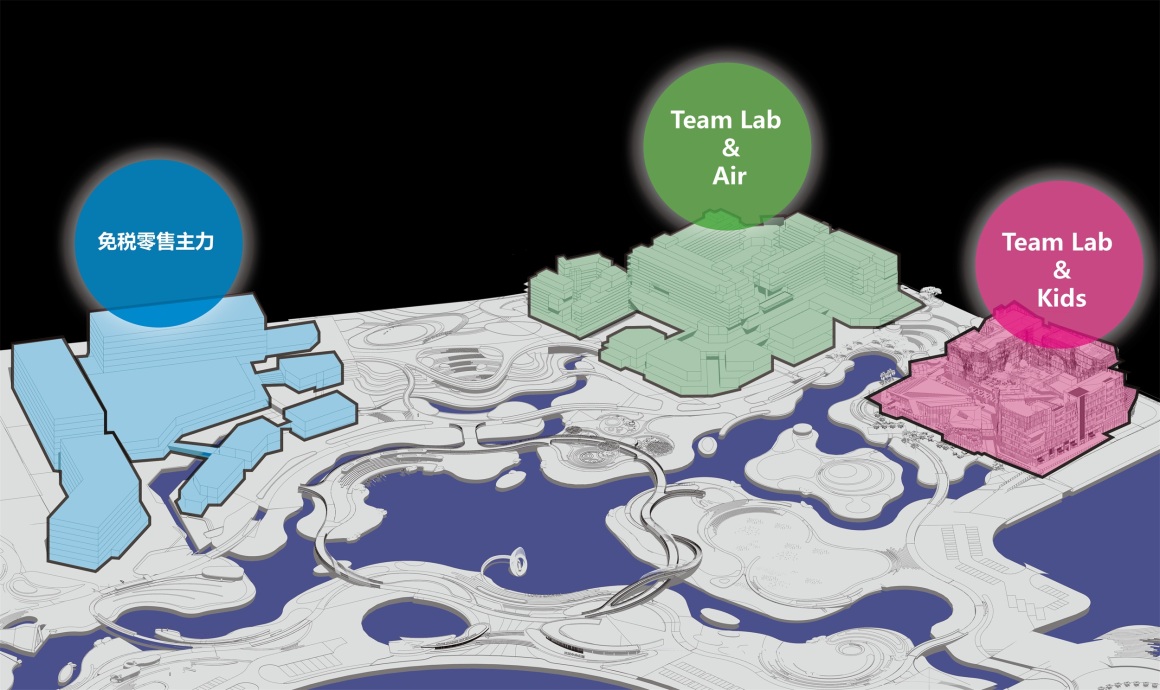 项目定位兼具生态性,度假感,互动性和时尚感。建筑的整体风格偏流动性,曲线感和层次感。景观设计延续建筑设计语言。
The project is positioned to be ecological, resort-like, interactive and fashionable. The overall style of the building is fluid, curved and layered. Landscape design continues the architectural design language.
▽概念演绎 Concept Deduction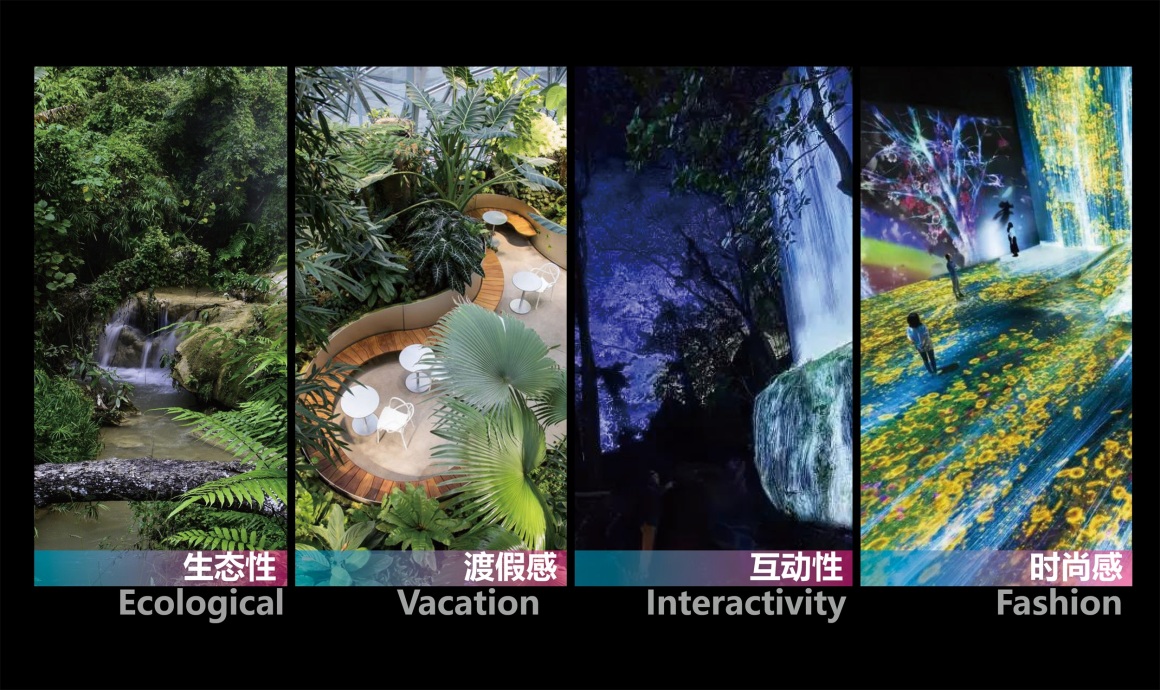 设计概念 CONCEPT DESIGN
跟着我们开启一段神秘的奇幻漂流。这里有一座奇异的岛屿、未知的丛林、壮丽的瀑布、谜样的生物、魔幻的光束等着我们去探索….
Follow us to start a mysterious fantasy rafting. There is a strange island, unknown jungle, magnificent waterfalls, mysterious creatures, magical beams waiting for us to explore…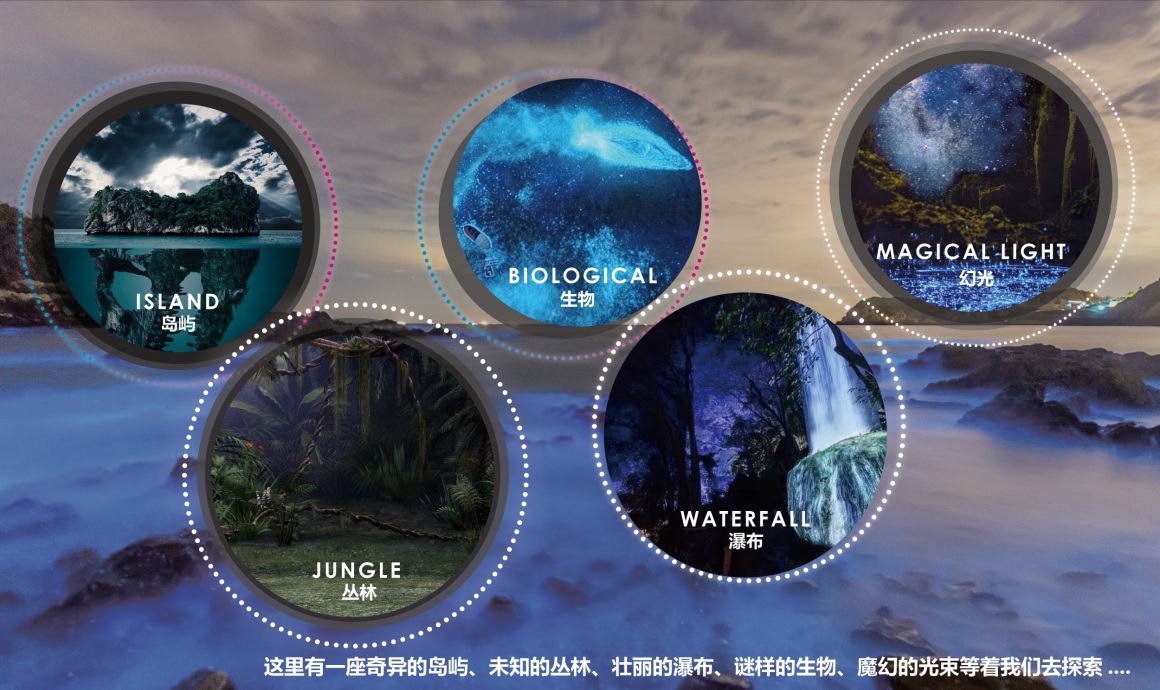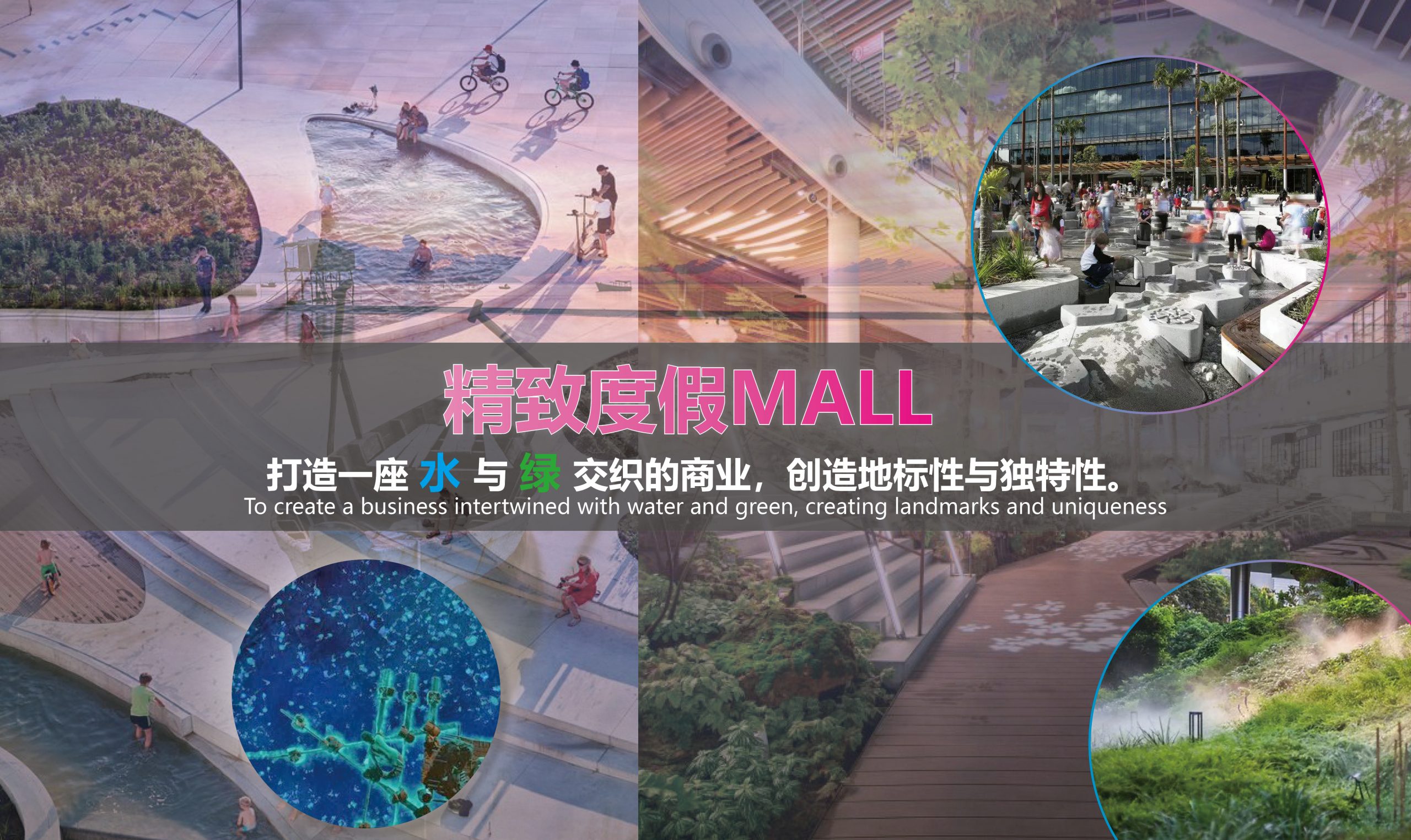 整体分为主入口景观,入口商业街,下沉广场,商业街河道,屋顶泳池,滨水下沉公园六部分组成。
The whole is divided into six parts: the main entrance landscape, the entrance commercial street, the sunken plaza, the commercial street river, the rooftop swimming pool, and the waterfront sunken park.
▽主入口景观 Main entrance landscape
▽入口商业街 Entrance Commercial Street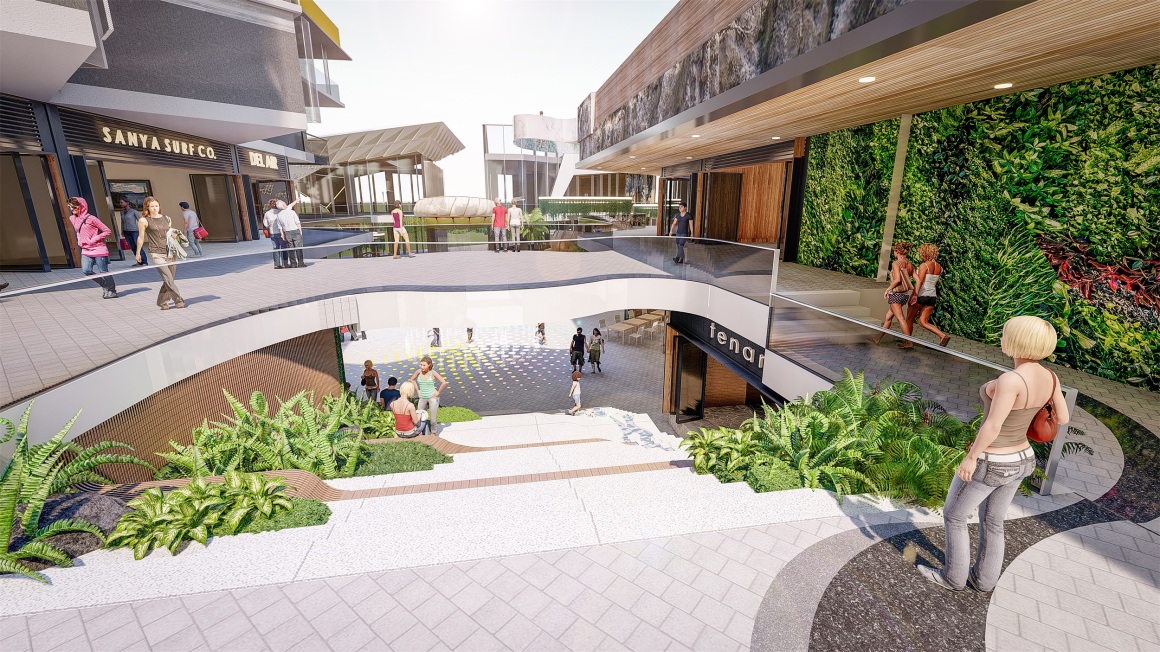 ▽下沉广场 Sinking square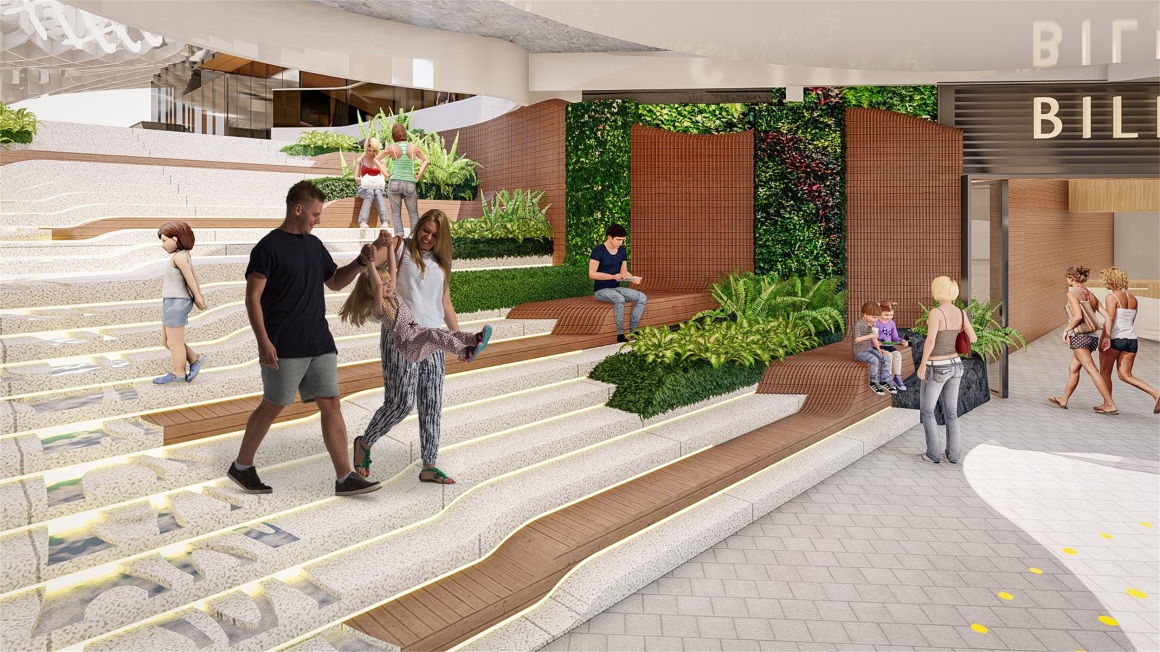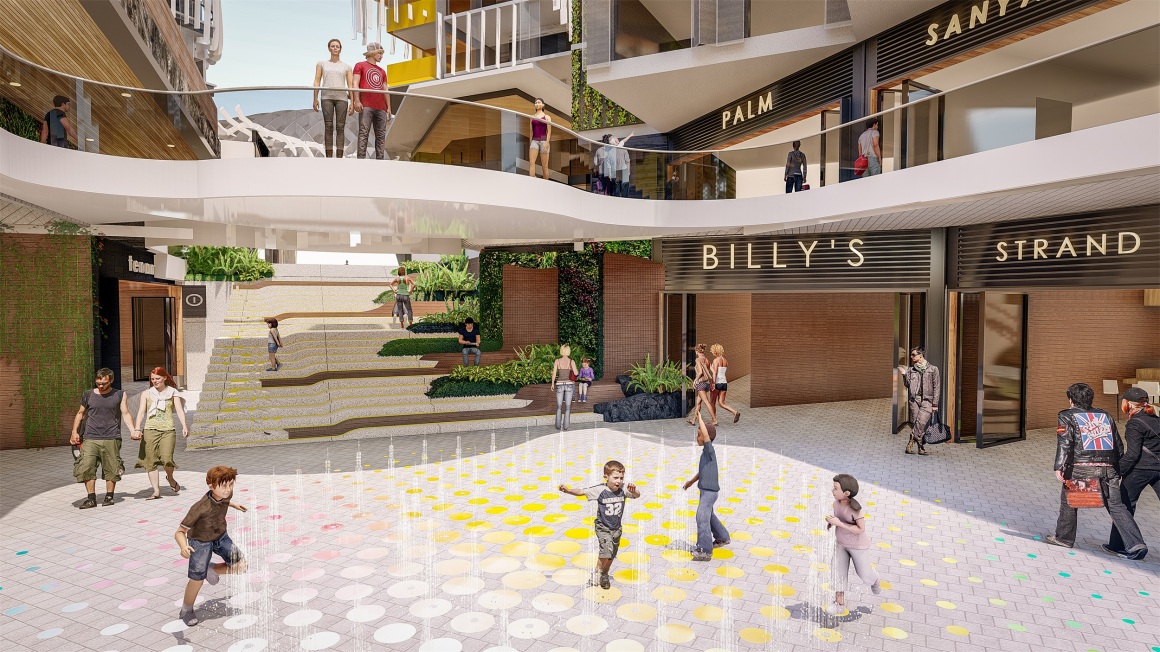 ▽商业街河道 Commercial street river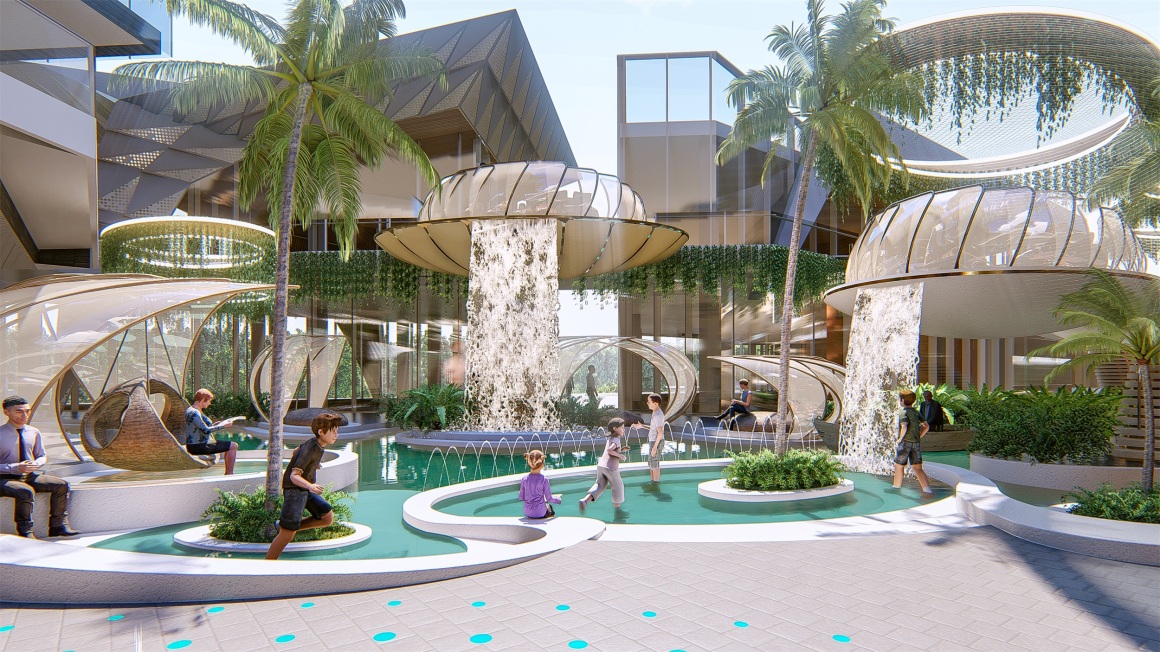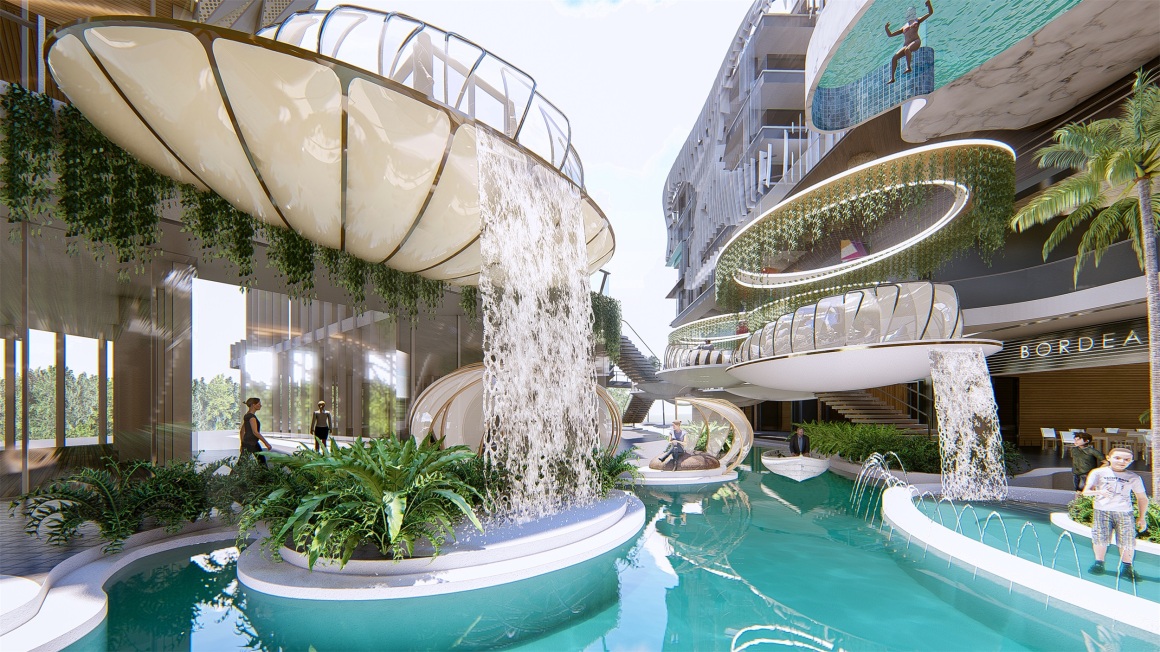 ▽屋顶泳池 Rooftop pool
项目名称:三亚 某商业项目投标方案
项目位置:海南三亚
项目面积:约15000㎡
设计公司:荷于景观设计咨询(上海)有限公司
设计团队:徐建龙 林心亭 薛成杰 高思远
Project Name: Bidding scheme of a commercial project in Sanya
Location: Sanya, Hainan
Project area: about 15000㎡
Design company: WATERLILY
Design team: Xu Jianlong, Lin Xinting, Xue Chengjie, Gao Siyuan
---
" 设计希望建造的不只是一座商场,也是一座开启梦幻冒险的岛屿。"
审稿编辑  Ashley Jen
更多Read more about:  荷于景观 WATERLILY