本文由 L49 授权mooool发表,欢迎转发,禁止以mooool编辑版本转载。
Thanks L49 for authorizing the publication of the project on mooool, Text description provided by L49.
L49:该项目景观设计以最大化绿化面积和遮荫景观,最小化所需硬质景观为目标,采用现代、简洁的设计语言,打造出了这样一个尊重湄南河地域特色的宏伟景观,湄南河沿岸的一片绿意盎然。
L49:The Hidden Greenery along Chao Phraya River. Targeting to maximize green area and shaded landscape and minimize the hard material surface to tend for their minimal as required. The landscape Design employing the modern design language and its simplicity to respect the majestic view of the Chao Phraya Riverfront.
▼湄南河沿岸的一片绿意盎然 The Hidden Greenery along Chao Phraya River.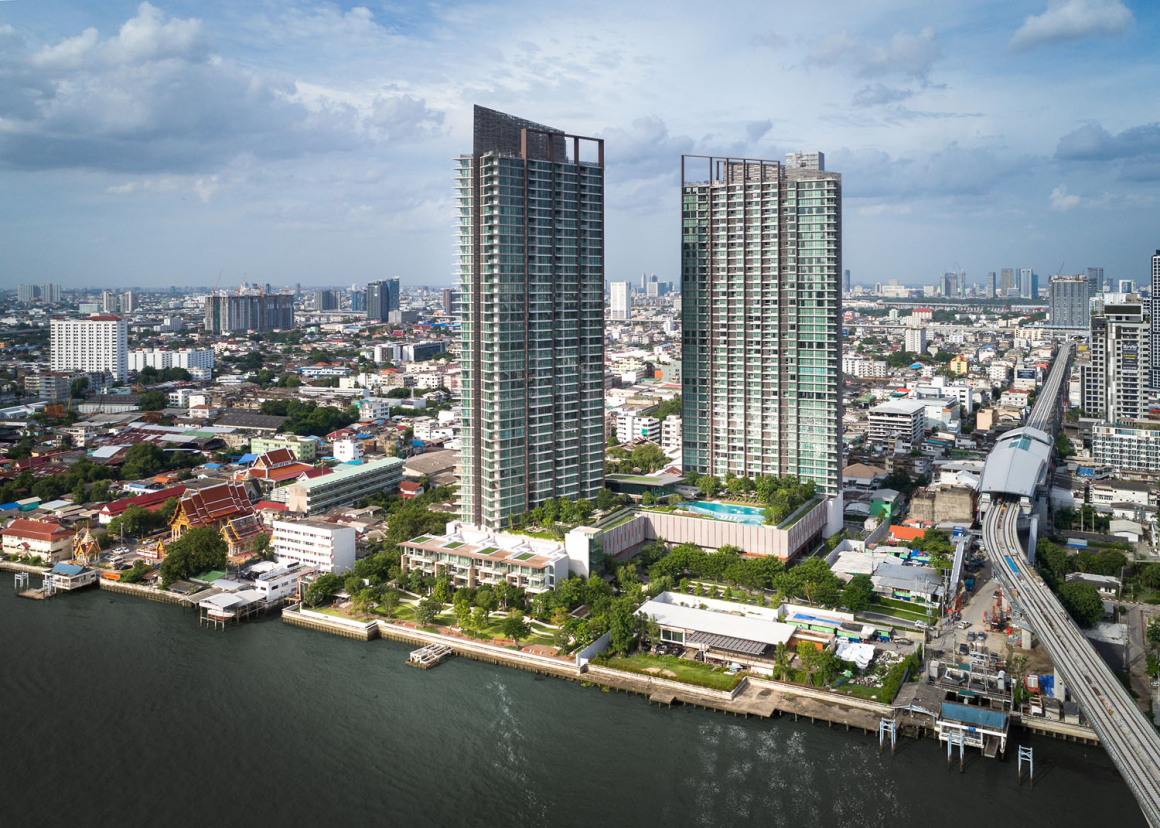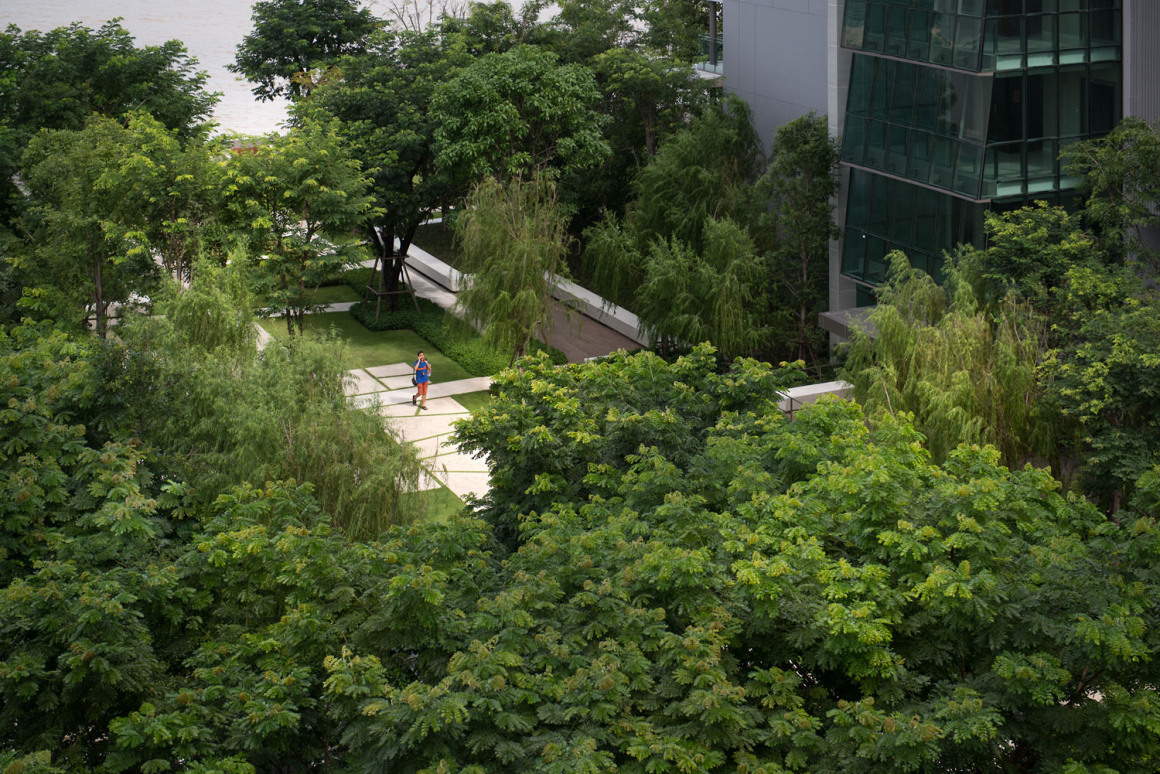 住宅中的景观视觉序列聚焦于项目内部,只在面向开阔的河流景观时,打开了观赏视线,给居民营造了一种穿过掩映的雨林走廊进入住宅的体验感。
The visual sequence has given the experience of residents entering the premise through the covered canopy of Rain Tree corridor focusing into the project and sequentially open up to the view angle when approaching the vast panoramic scene of the River.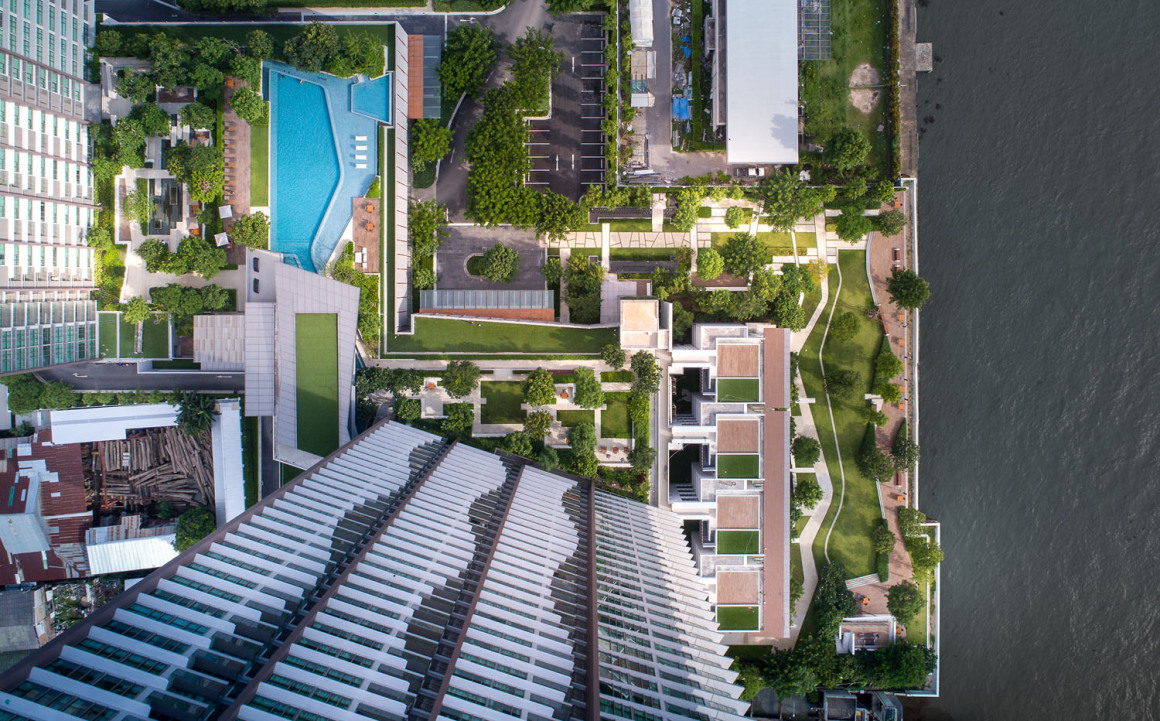 ▼住宅整体植物设计葱郁茂密,只在面向河流的方向,打开了视线 The overall plant design of the residence is lush and dense, which only opens the view in the direction facing the river.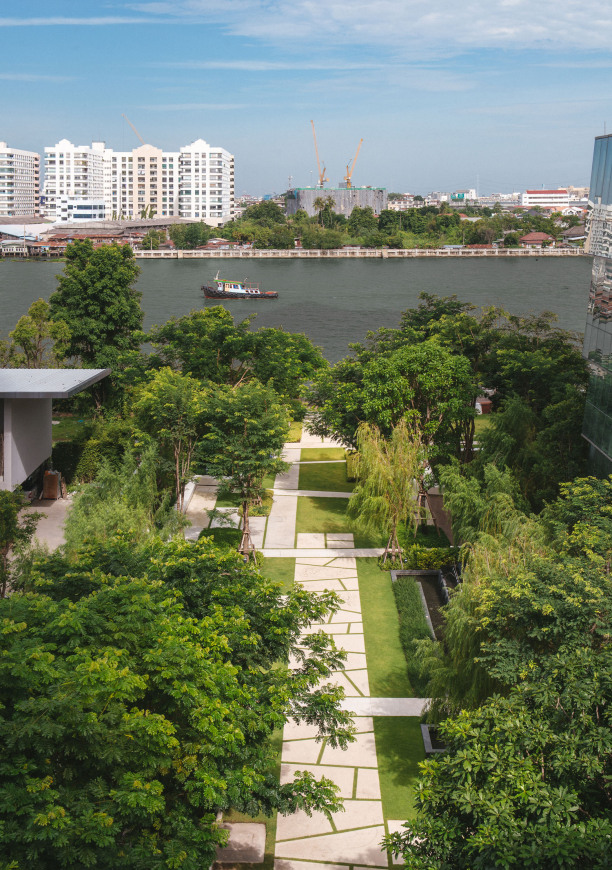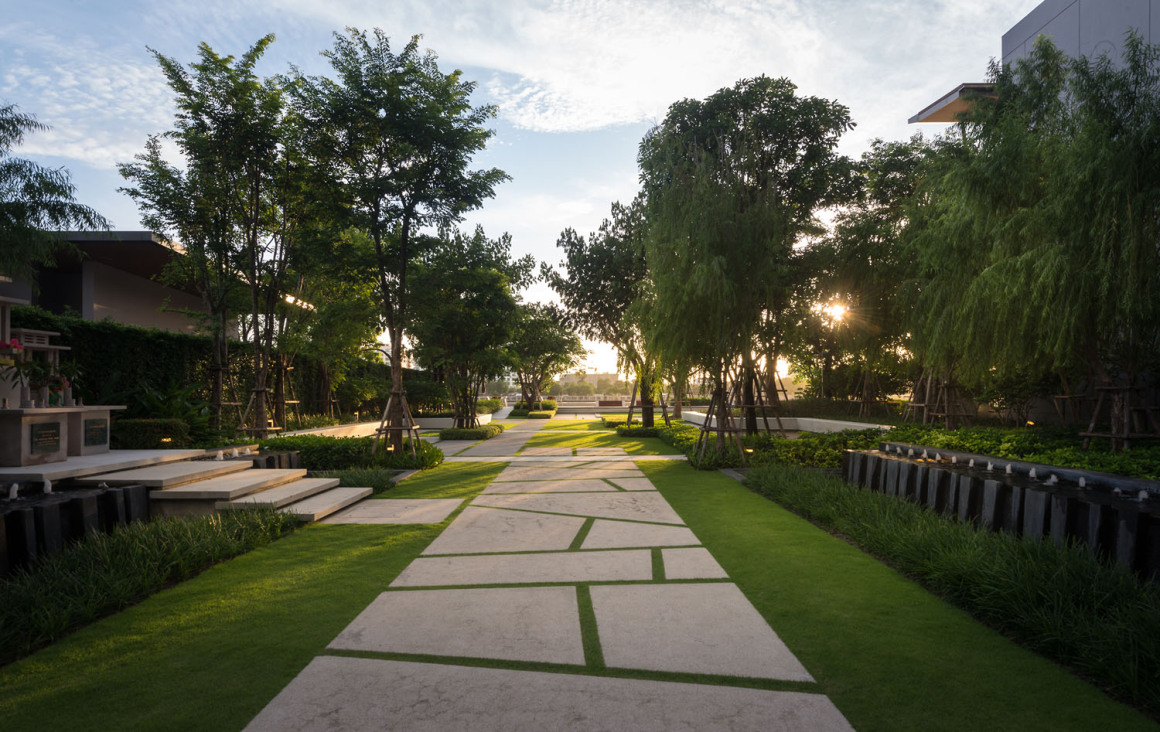 住宅人行道和景观元素从河流曲线中汲取灵感,形态平缓而蜿蜒,引导居民进入住宅地面层的一系列河岸绿地活动空间。
Gentle meandering of walkway and landscape elements mimic the flow line of the River that shall bring the residents through series of activities spaces which have been carefully placed throughout the riverfront's green space on the ground level.
▼住宅入口 The Entrance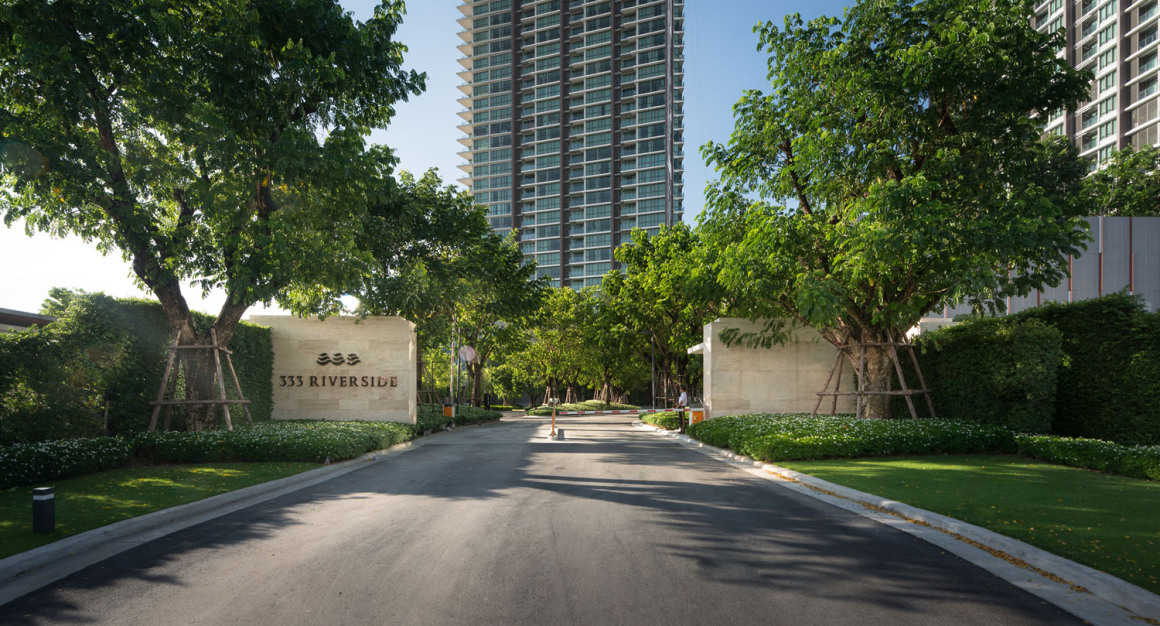 ▼从河流中汲取灵感的曲线设计 The curve design inspired by Chao Phraya River.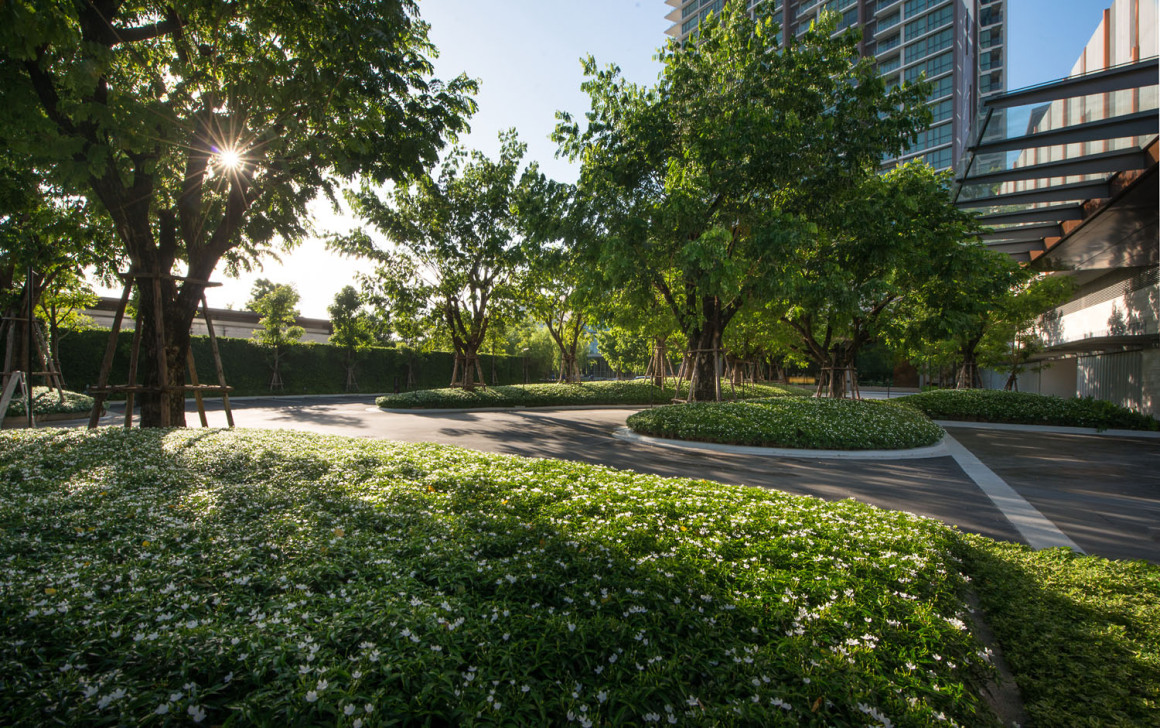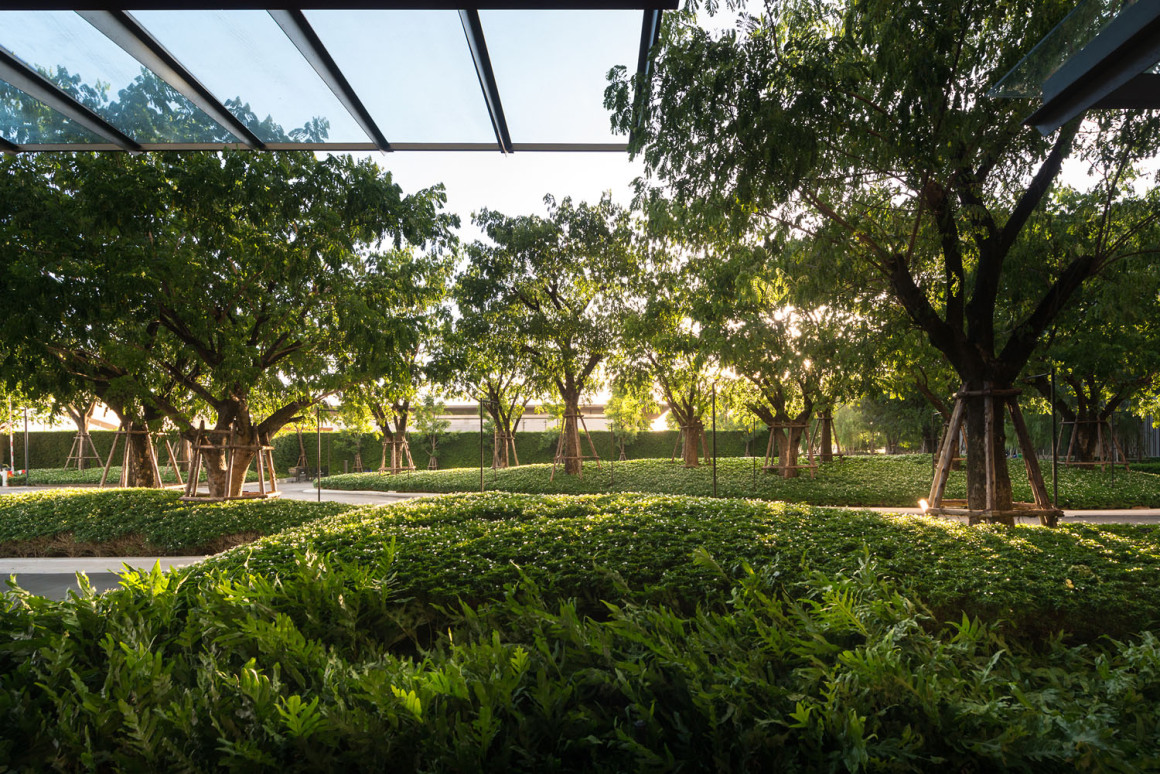 ▼开阔草坪上平缓而蜿蜒的人行道与河岸相映成趣 The gentle meandering walkways on the open lawn cast beautiful reflections with the banks of the river.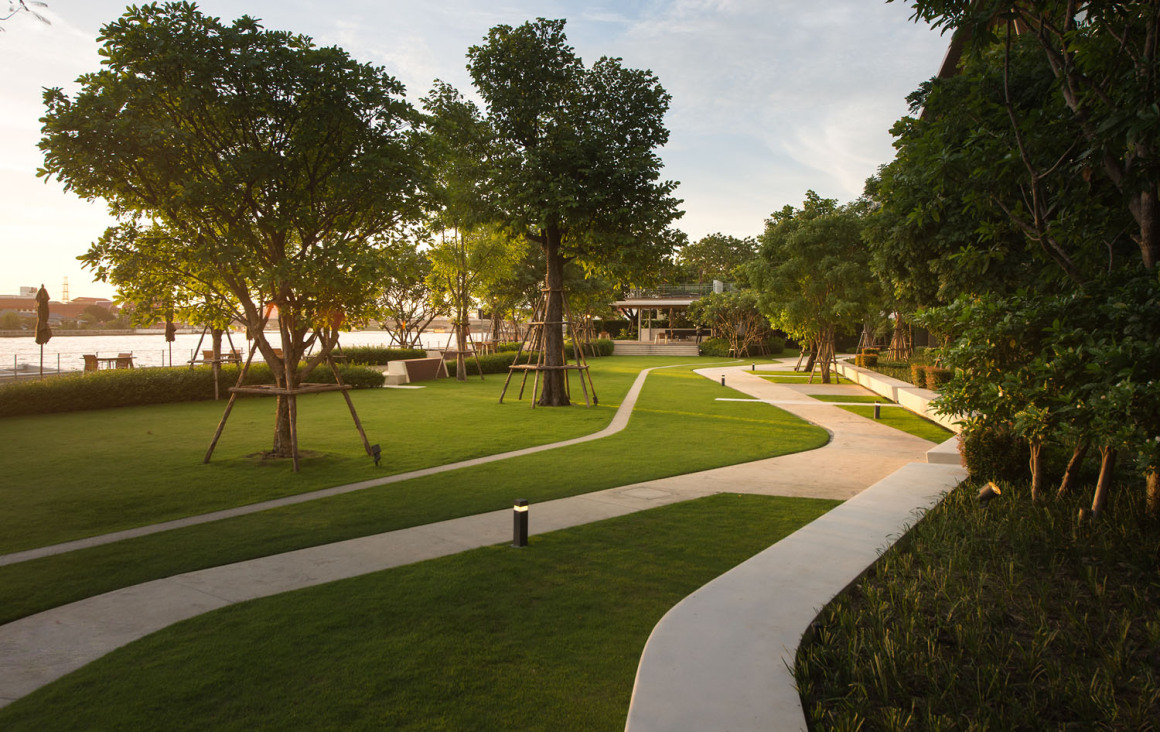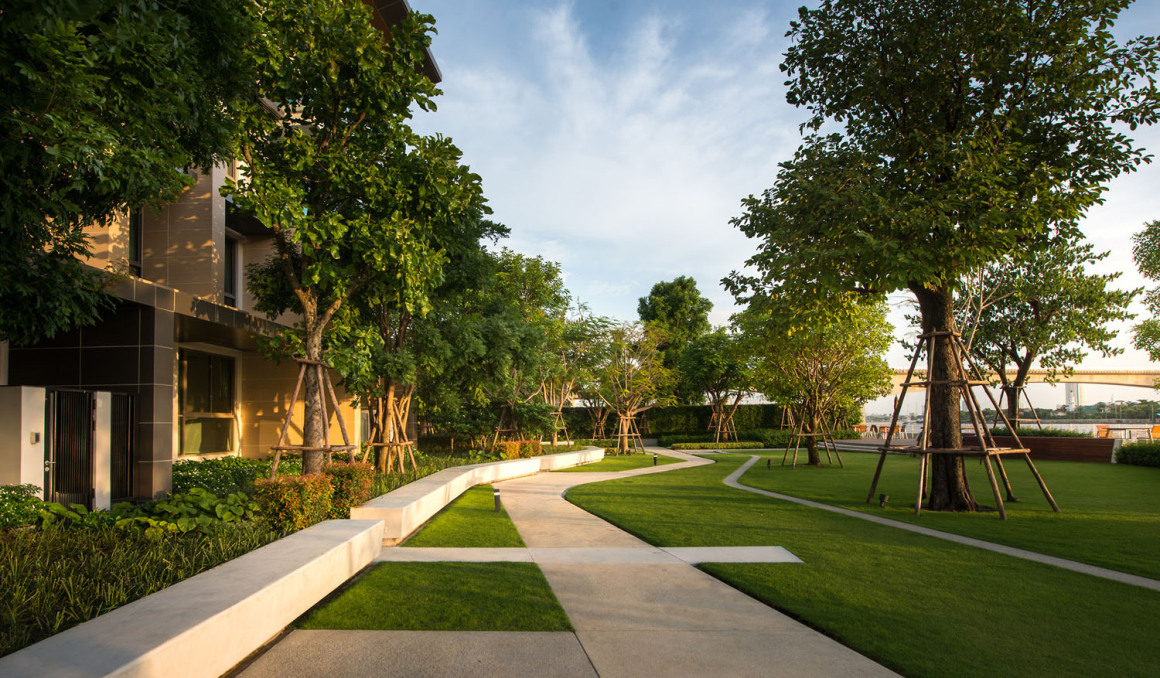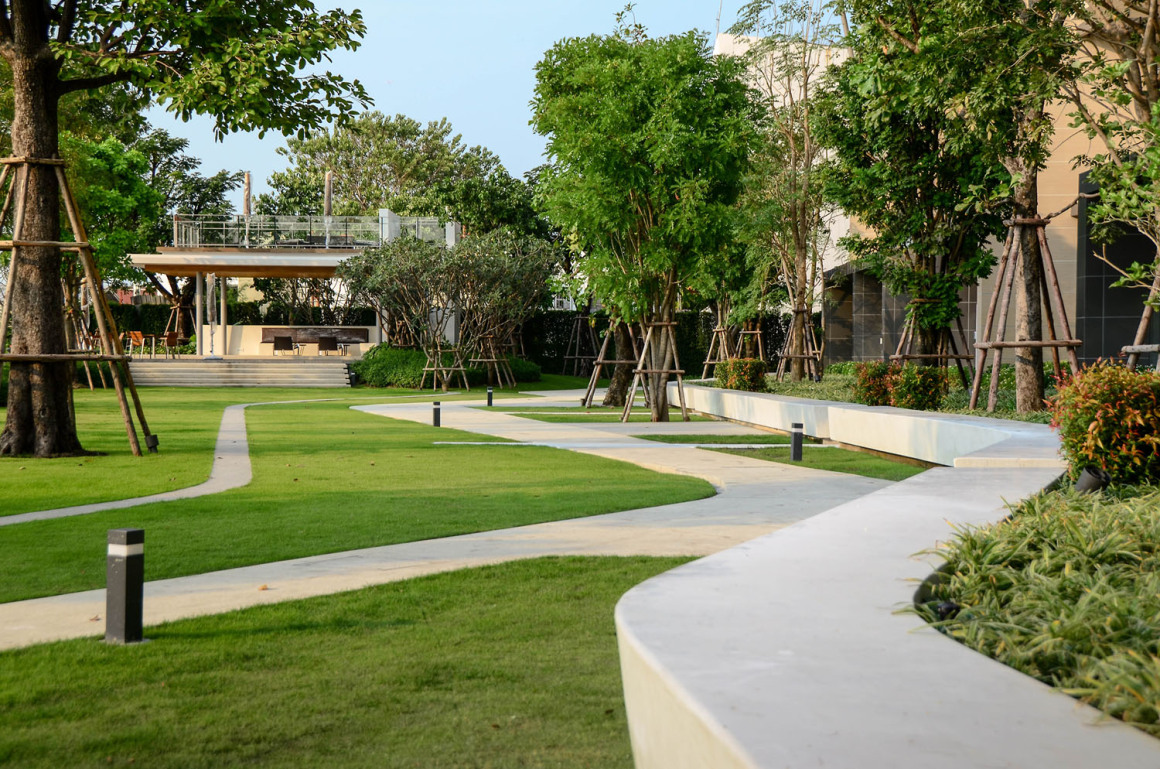 五楼的主要娱乐设施是无边界游泳池,这种多层次的泳池也是五楼景观空间的主要吸引力所在,它创造了各种可以看到湄南河和桥梁景观的活动空间,例如带水床的浅水池、按摩浴缸等。
The main recreational facilities on the 5th floor major attraction is infinity edge swimming pool that designed with multi levels to create various spaces with variety of activities such as Shallow wading pool with water Bed, jacuzzi that all shall view the majestic panoramic view of the river and the Bridge.
▼五楼,屋顶休闲空间 Fifth floor, roof leisure space.
▼拥有河流和桥梁全景视线的无边界泳池 The Infinity pool with panoramic views of the river and the bridge.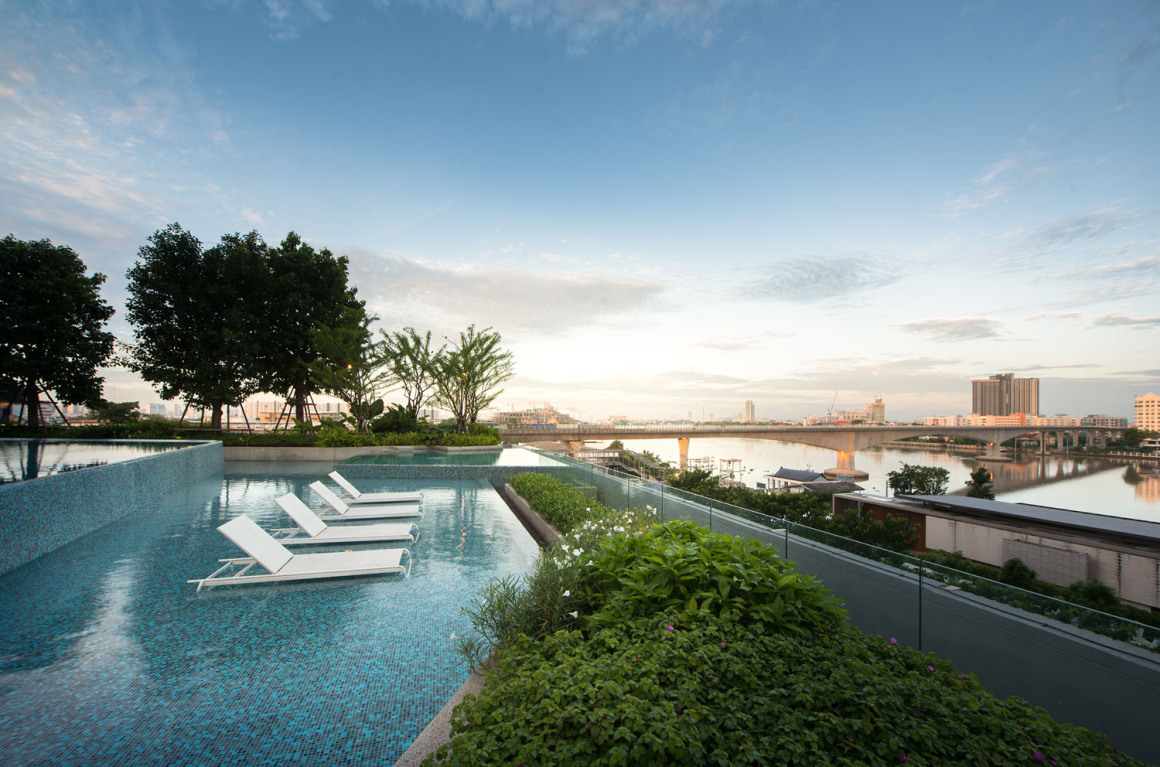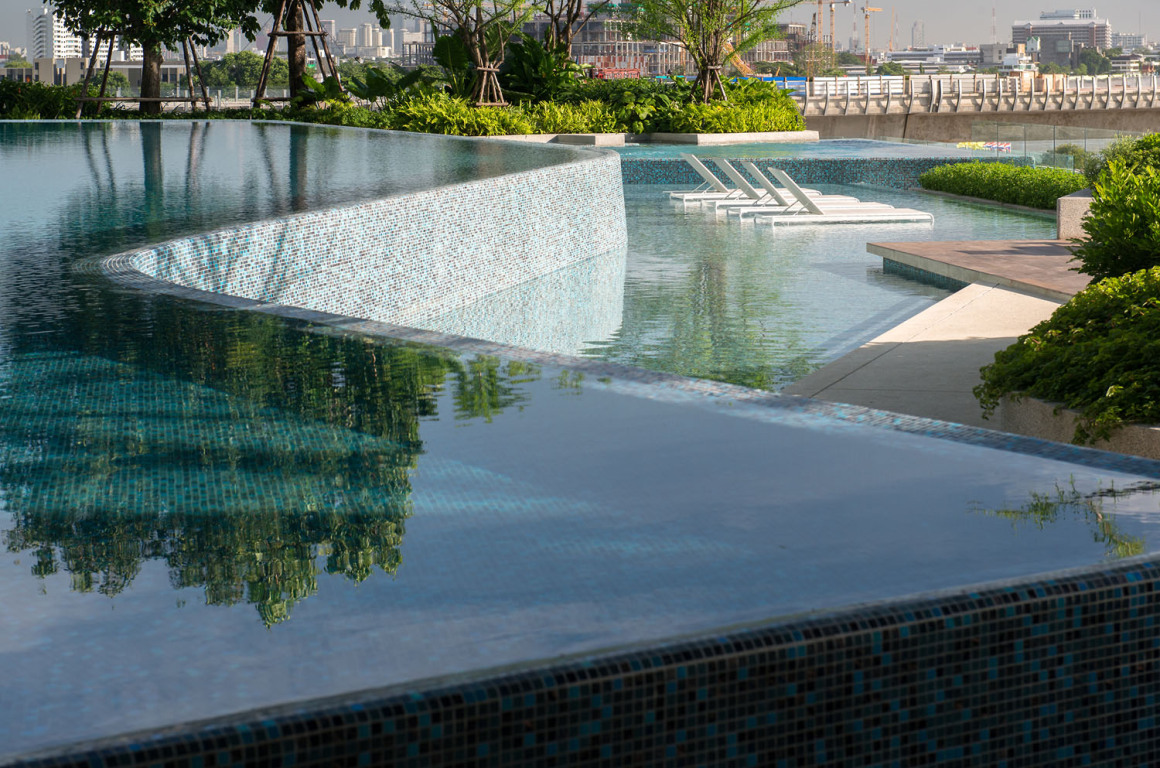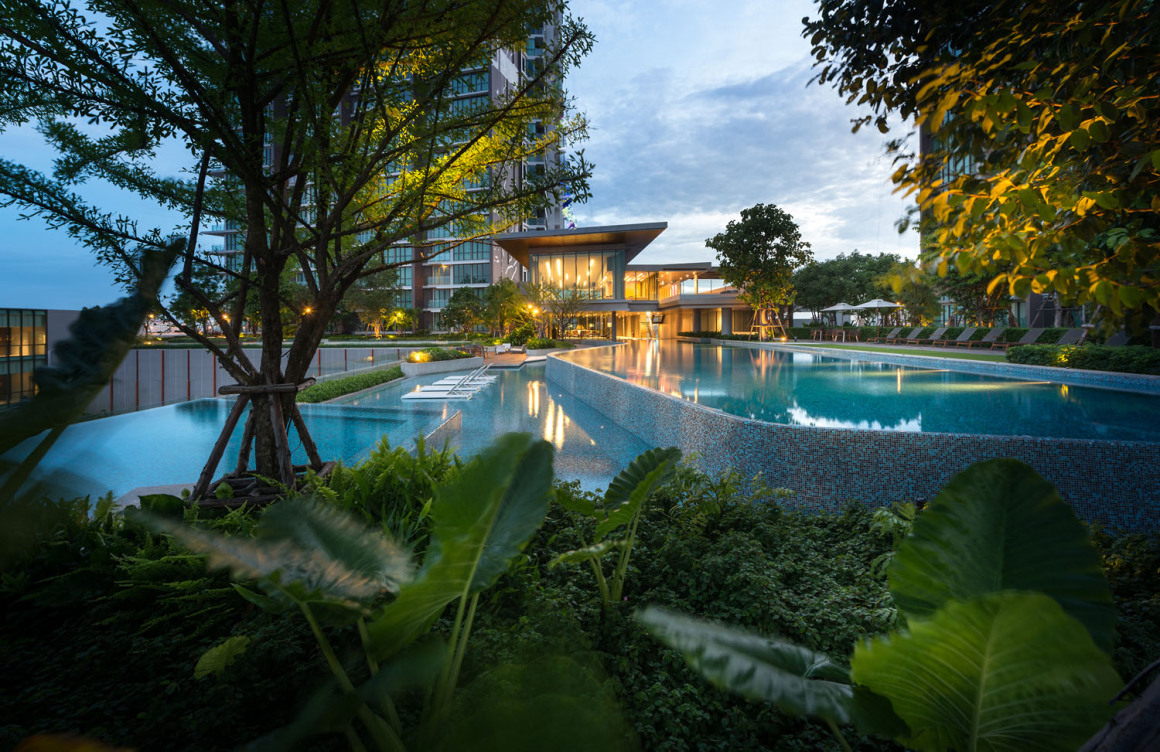 ▼屋顶内侧私密宁静的水景空间 The private and tranquil waterscape space inside the roof.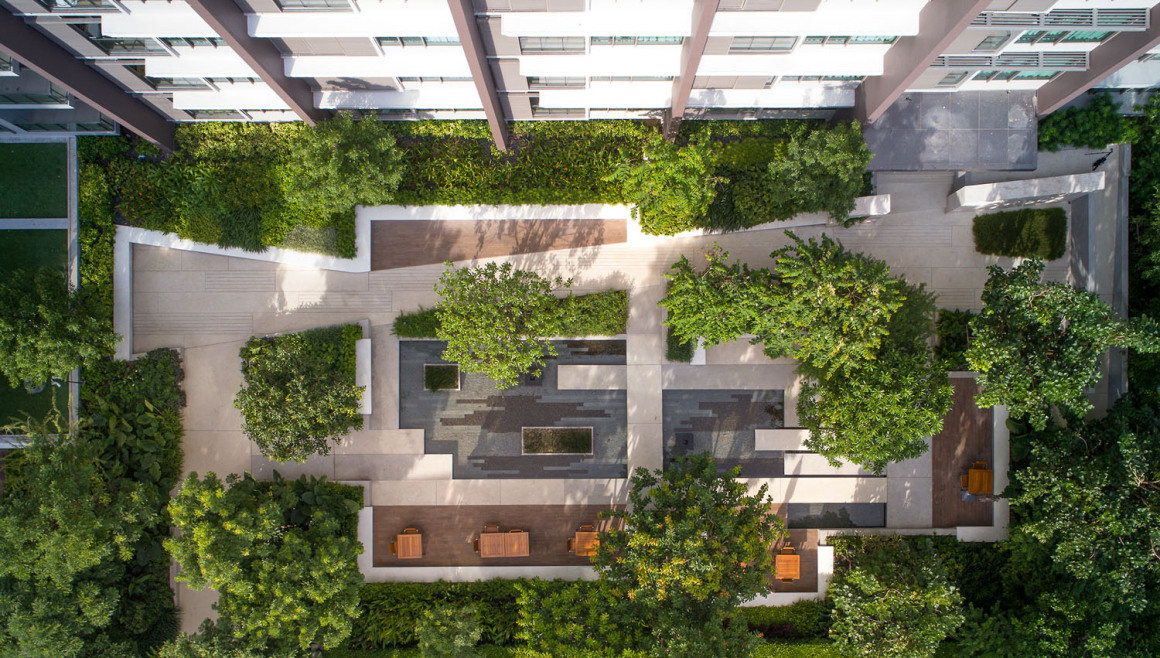 ▼水景细节 The waterscape detail.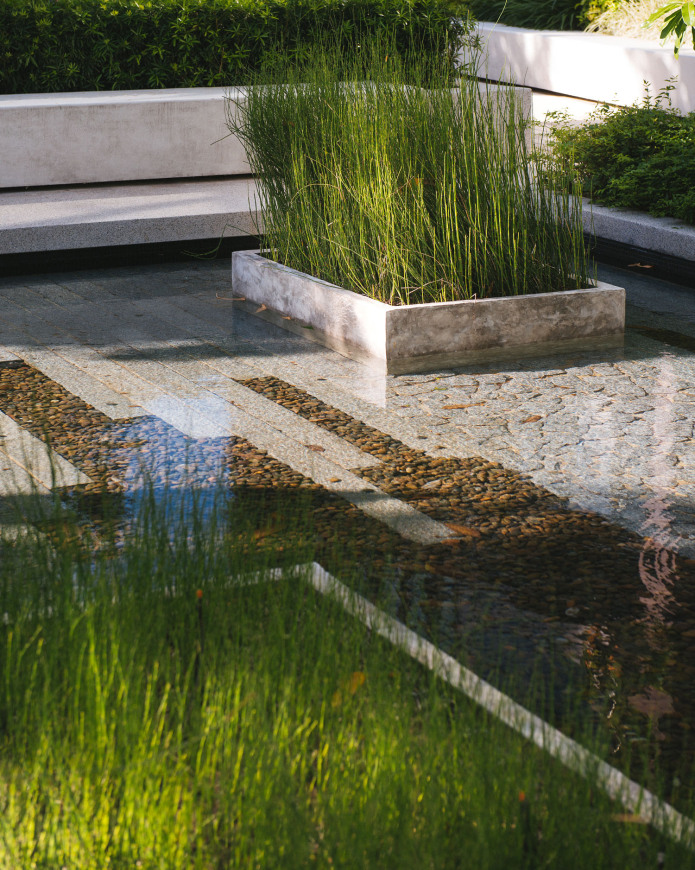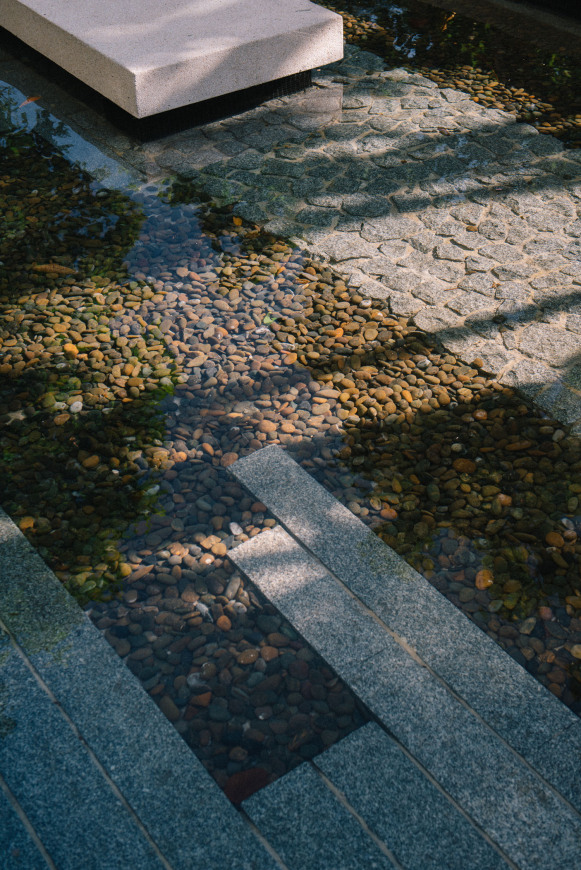 住宅中不同色调、不同纹理、不同形状的植物以及在四季中依次绽放的花朵,为每个角落/空间营造出更加独特的氛围,更放松、私密的空间,由此为住宅创造出的环绕沉浸式、有凝聚力的和谐环境,以及充满活力、令人印象深刻的景观,提升了人们的生活幸福感。
The relaxing and more pocket private spaces were created throughout the place with variety of ambience from open green lawn, various plant variety in different hue-tone-texture-shape and flowering which blooming in different time of the year to give a more specific ambience to each corner/space. Thus, create the enveloping cohesive environment for the RESIDENCE to live happily – lively – and impressive LANDSCAPE.
▼沉浸式的植物设计 The Immersive plant design.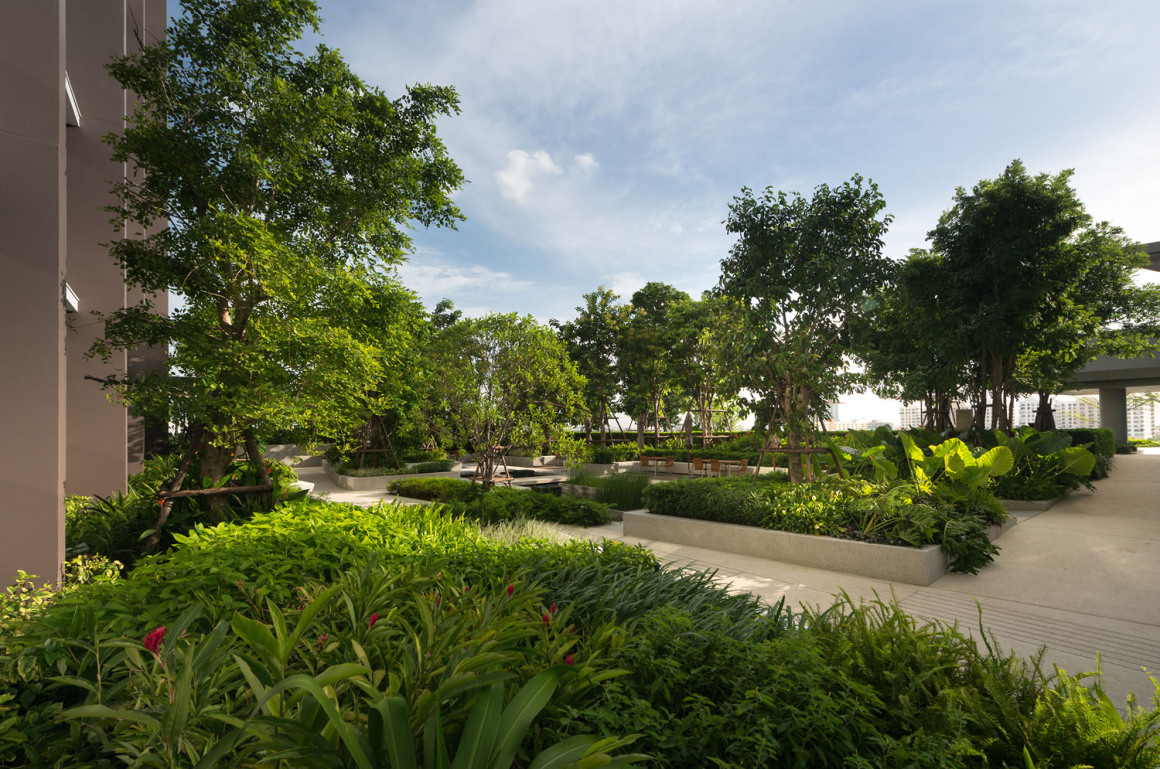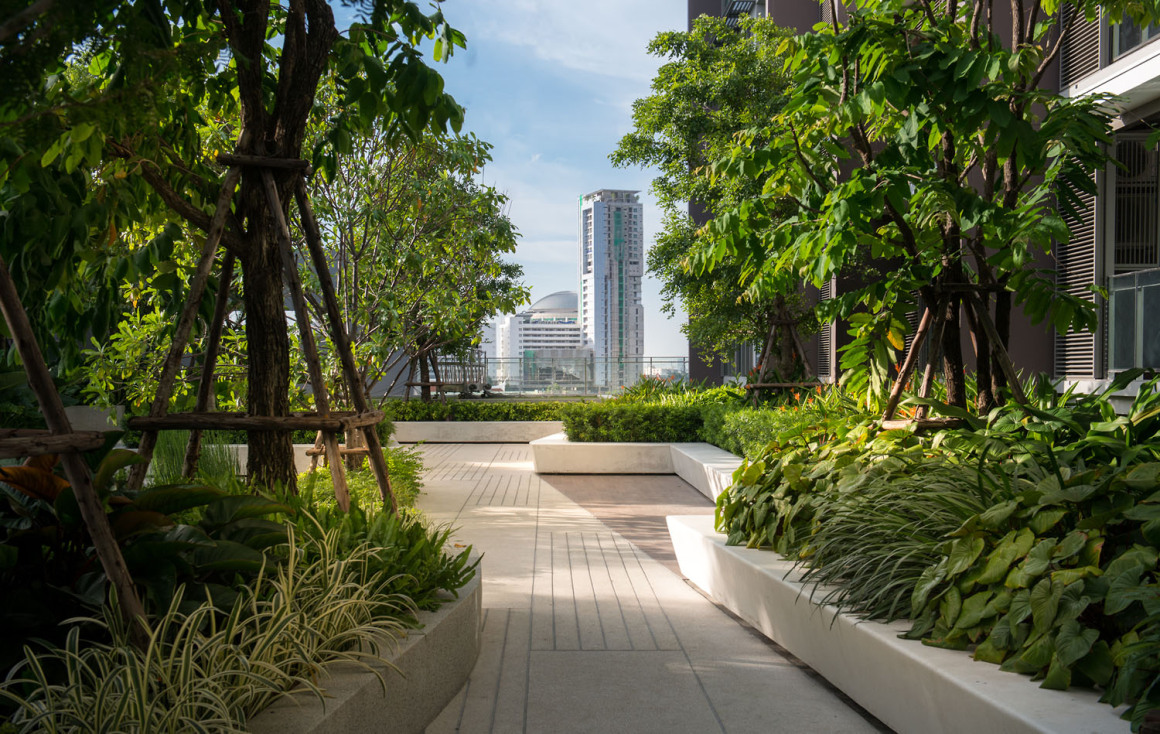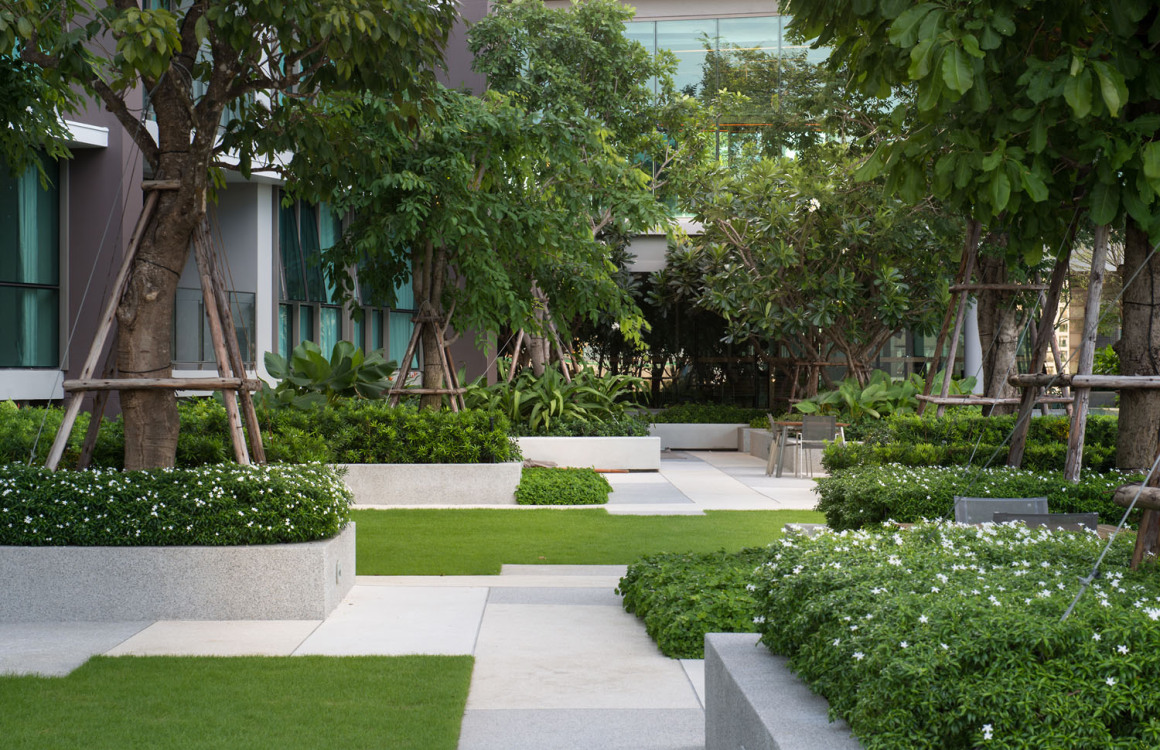 ▼四季有花的植物搭配 The plants that bloom at different times of the year.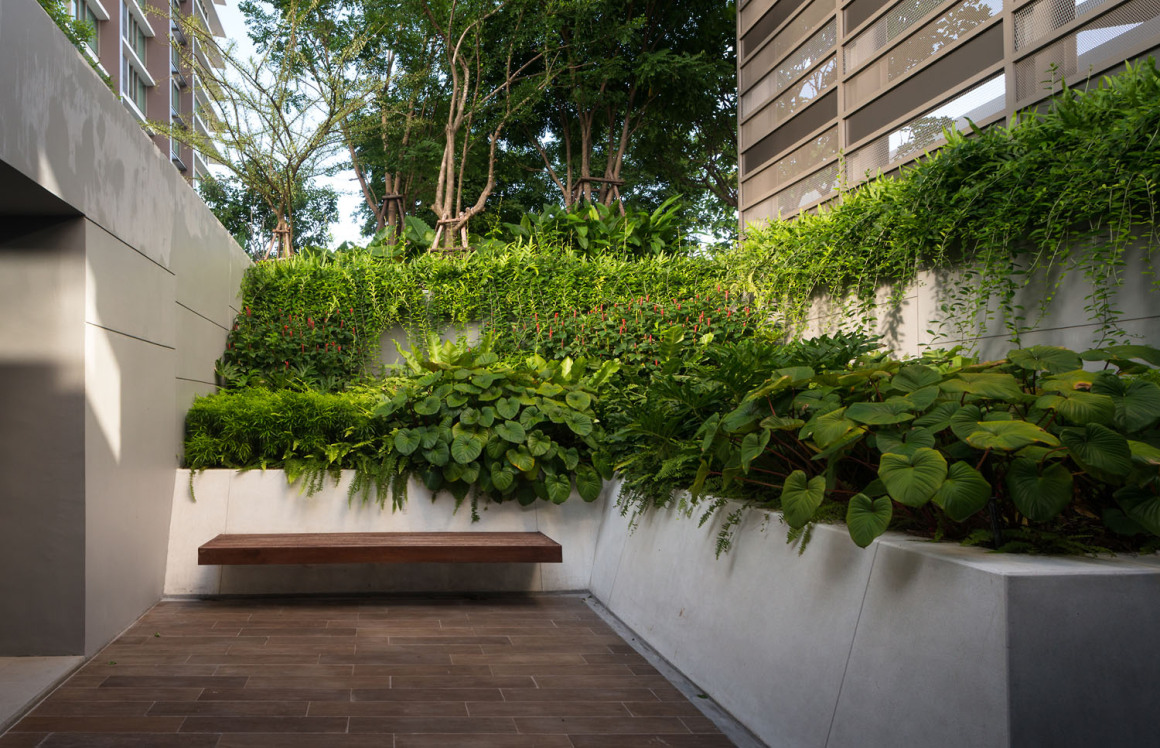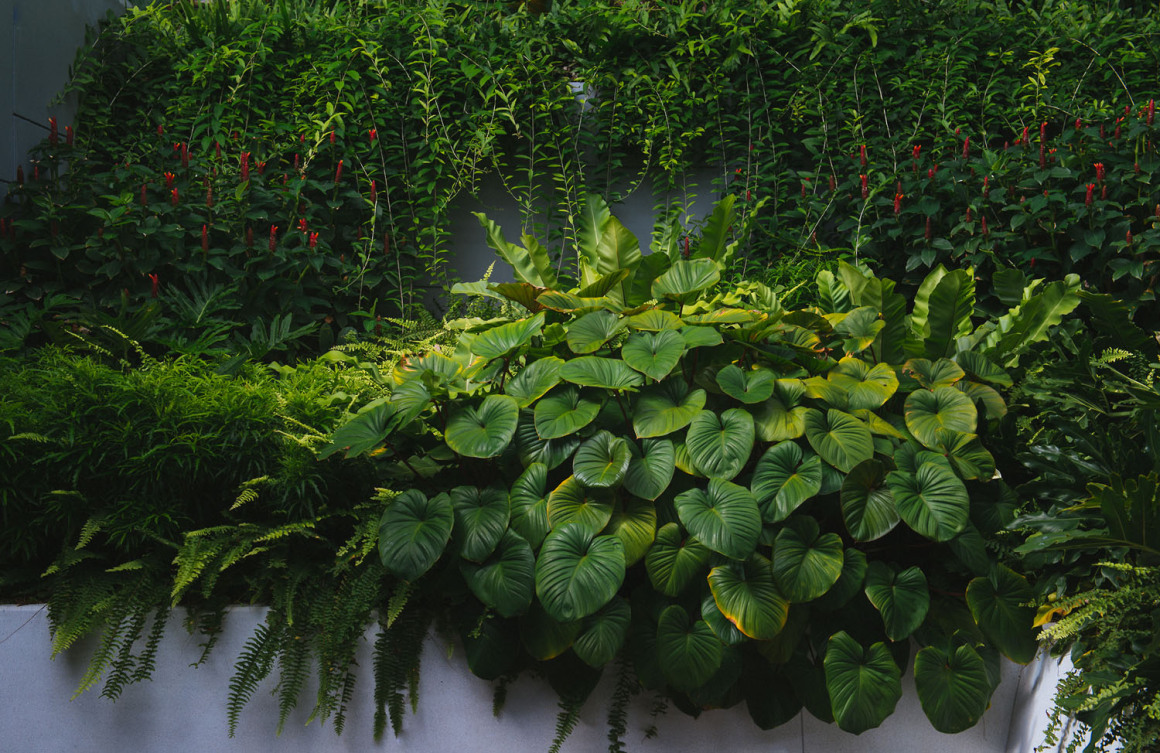 ▼宁静的夜 The quiet night.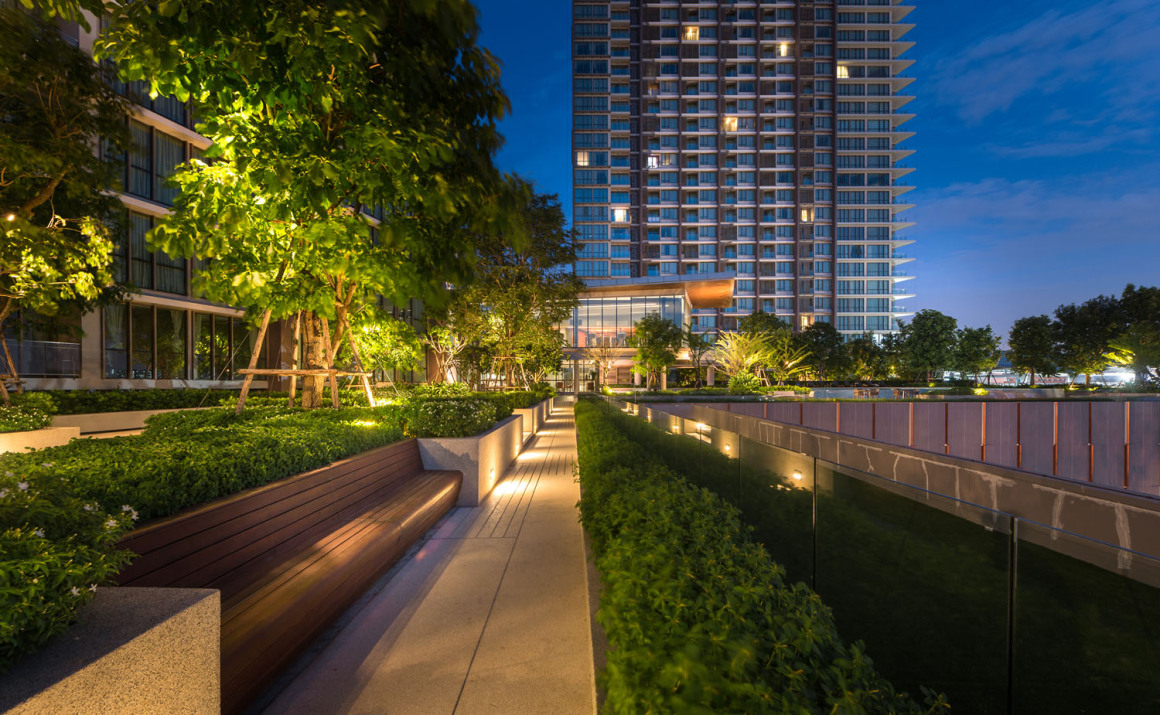 ▼项目平面图 Master Plan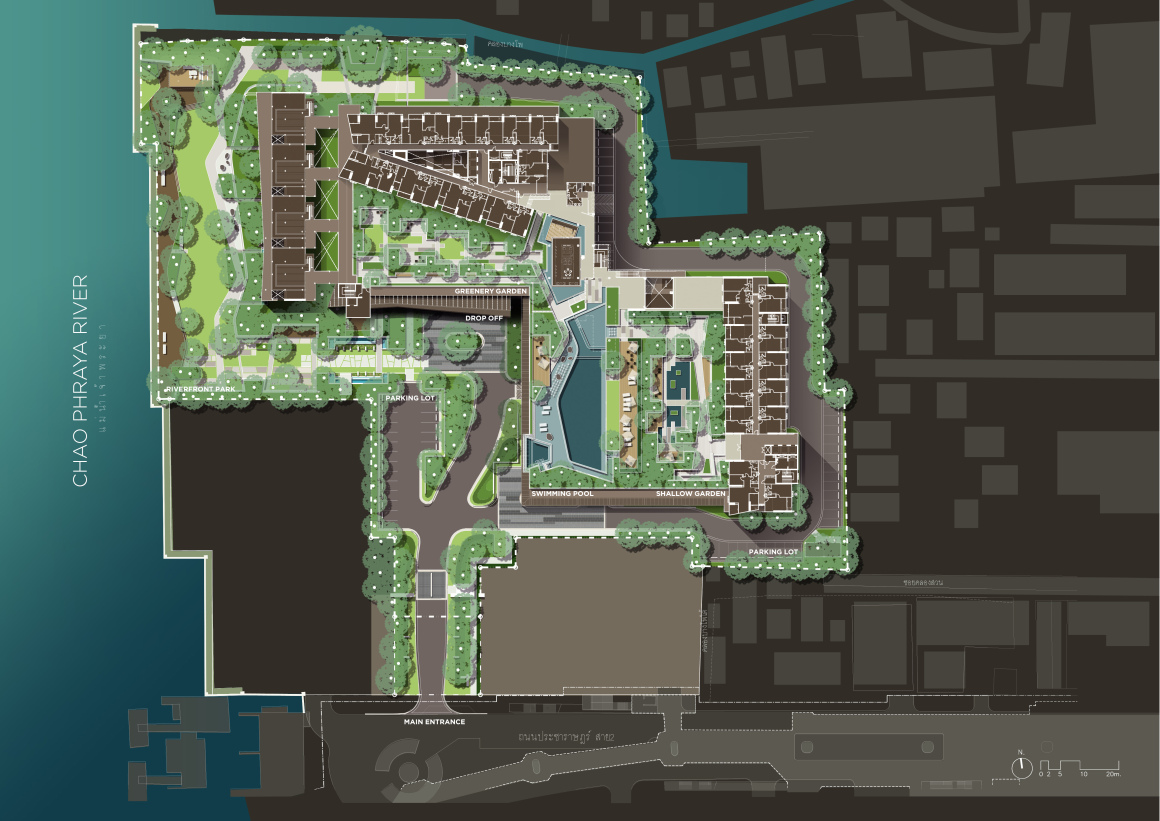 ▼分析图 Analysis
项目名称:曼谷滨江333号
完成:2017年
设计面积:14600平方米
项目地点:泰国曼谷
景观设计:Landscape Architects 49 Limited
公司网址:www.L49.co.th
联系邮箱:L49@L49.co.th
首席景观设计师:Arrak Ouiyamaphan
设计团队:Chanarat Ouisakul, Chotiya Taklum
客户:Land and Houses Public Company Limited
建筑设计:Plan Studio Co.,Ltd.
图片:Rungkrit Charoenwat
Project name: 333 Riverside
Completion Year: 2017
Design Area: 14,600 sq.m.
Project location: Bangkok, Thailand
Landscape Firm: Landscape Architects 49 Limited
Website: www.L49.co.th
Contact e-mail: L49@L49.co.th
Lead Landscape Architects: Arrak Ouiyamaphan
Design Team: Chanarat Ouisakul , Chotiya Taklum
Clients: Land and Houses Public Company Limited
Collaborators: Plan Studio Co.,Ltd. (Architect)
Photo credits: Rungkrit Charoenwat
更多 Read more about: Landscape Architects 49 Limited