哈普林最重要的作品是60年代为波特兰市设计的一组广场和绿地。三个广场由一系列已建成的人行林荫道来连接。爱悦广场(Lovejoy Plaza)是这个系列的第一站,就如何广场名称的含义,是为公众参与而设计的一个活泼而令人振奋的中心。广场的喷泉吸引人们将自己淋湿,并进入其中而发掘到对瀑布的感觉。喷泉周围是不规则的折线的台地。
Harpin's most important work was a set of squares and green Spaces designed for Portland in the 1960s. The three squares are connected by a series of completed pedestrian malls. Lovejoy Plaza, the first stop in the series, is a lively and exciting center designed for public participation in terms of what the name means. The fountains of the square draw people to get wet and into them to discover the feeling of the waterfall. The fountain is surrounded by a platform of irregular broken lines.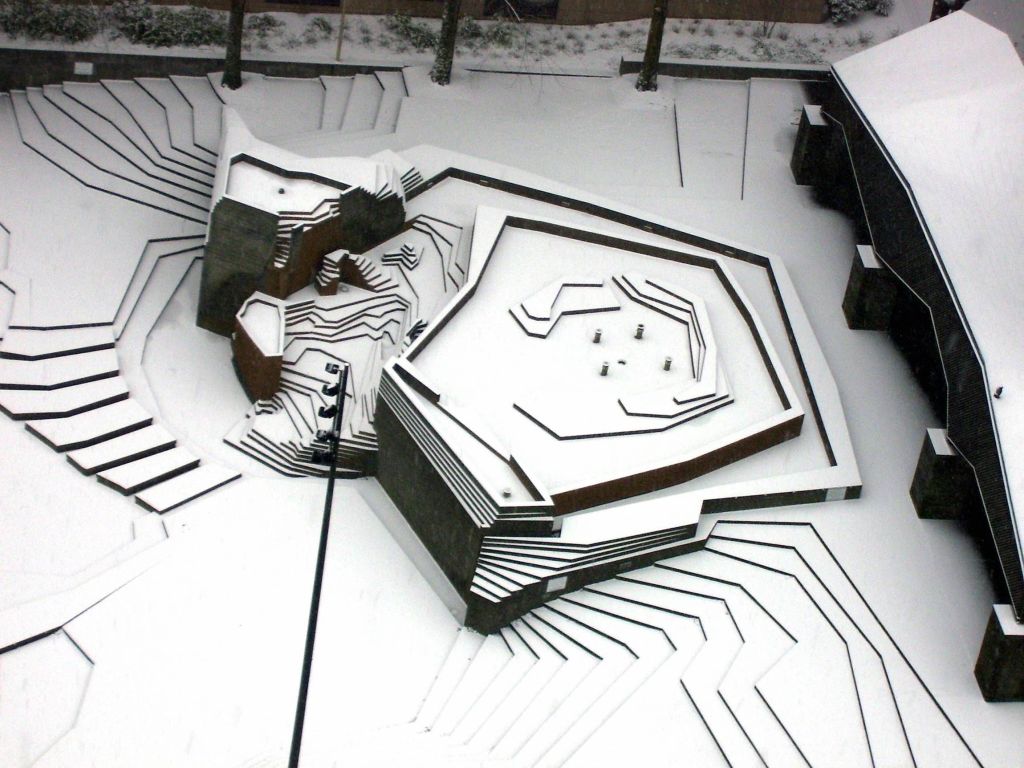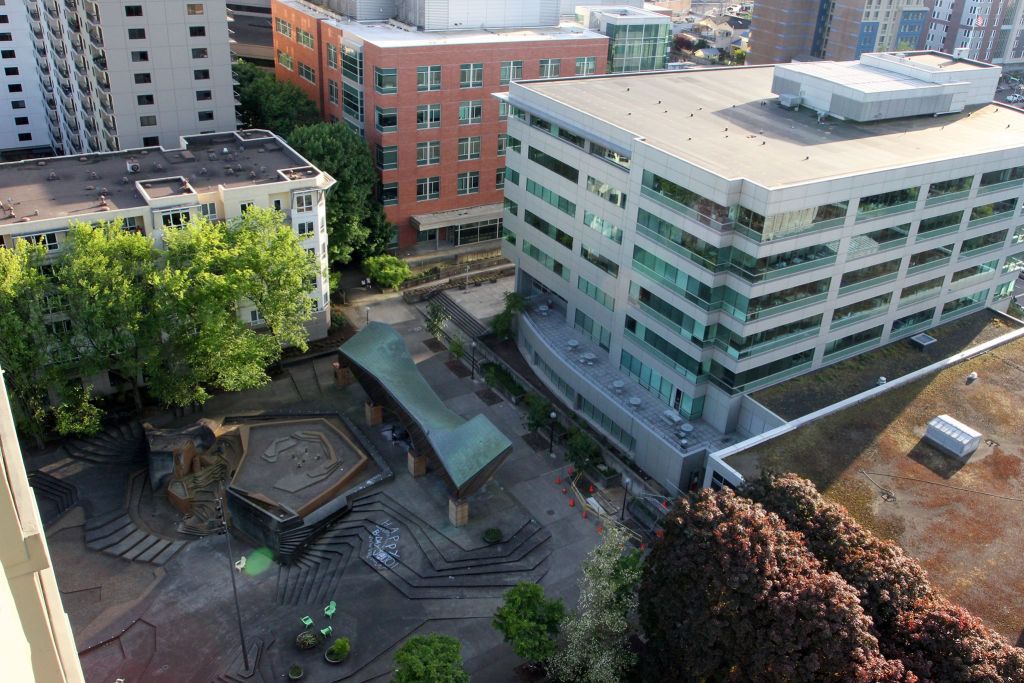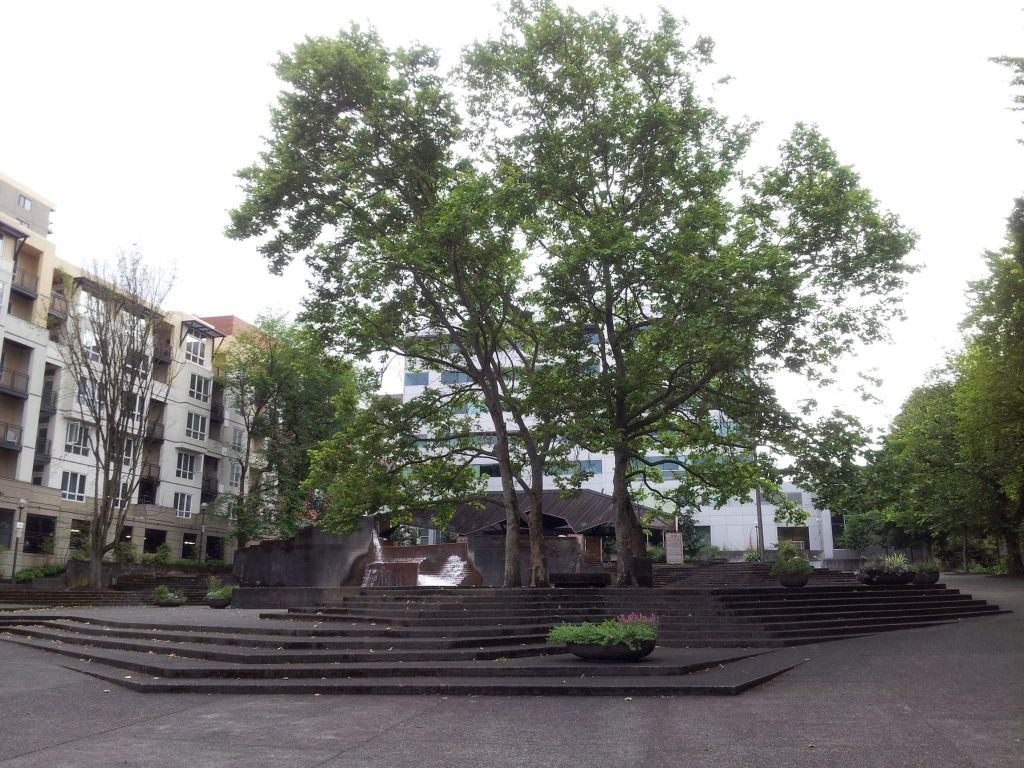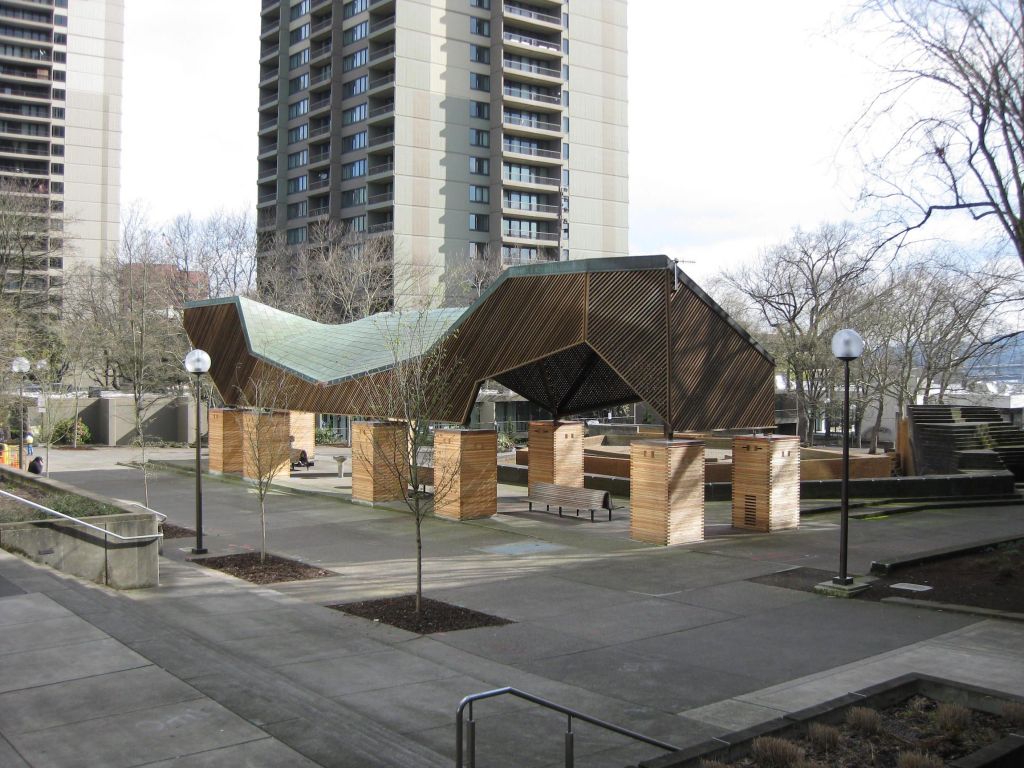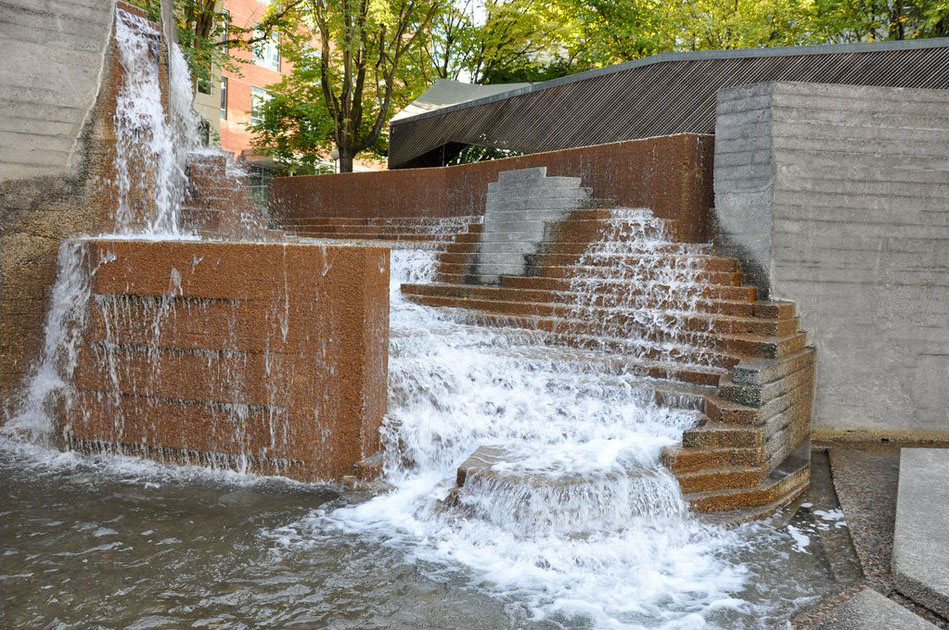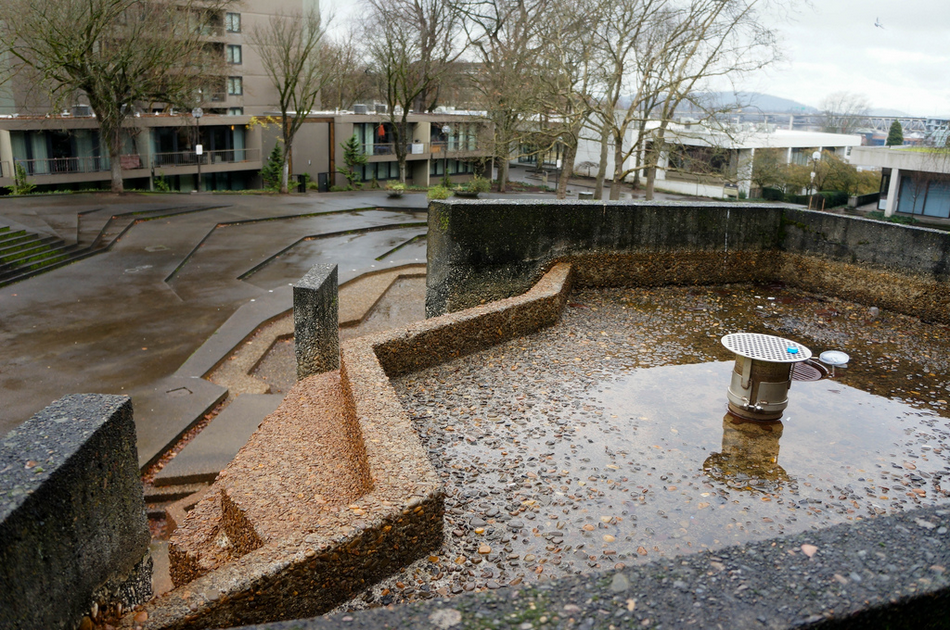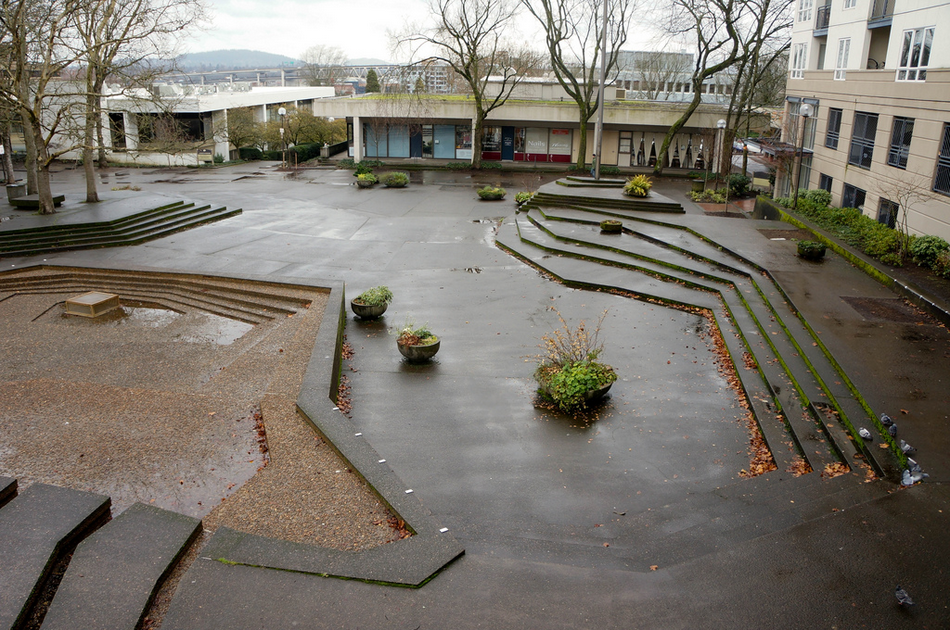 爱悦广场中混凝土台阶和池边的设计造成了一种如同流水冲蚀过的感觉,其形象是从高原荒漠中得到的灵感,以其象征性的峭壁而闻名。其设计的灵感源于自然的瀑布和山崖。
The concrete steps and the side of the pool in aiyue square create a feeling like water washing away. The image is inspired by the plateau desert and famous for its symbolic cliffs. The design is inspired by natural waterfalls and cliffs.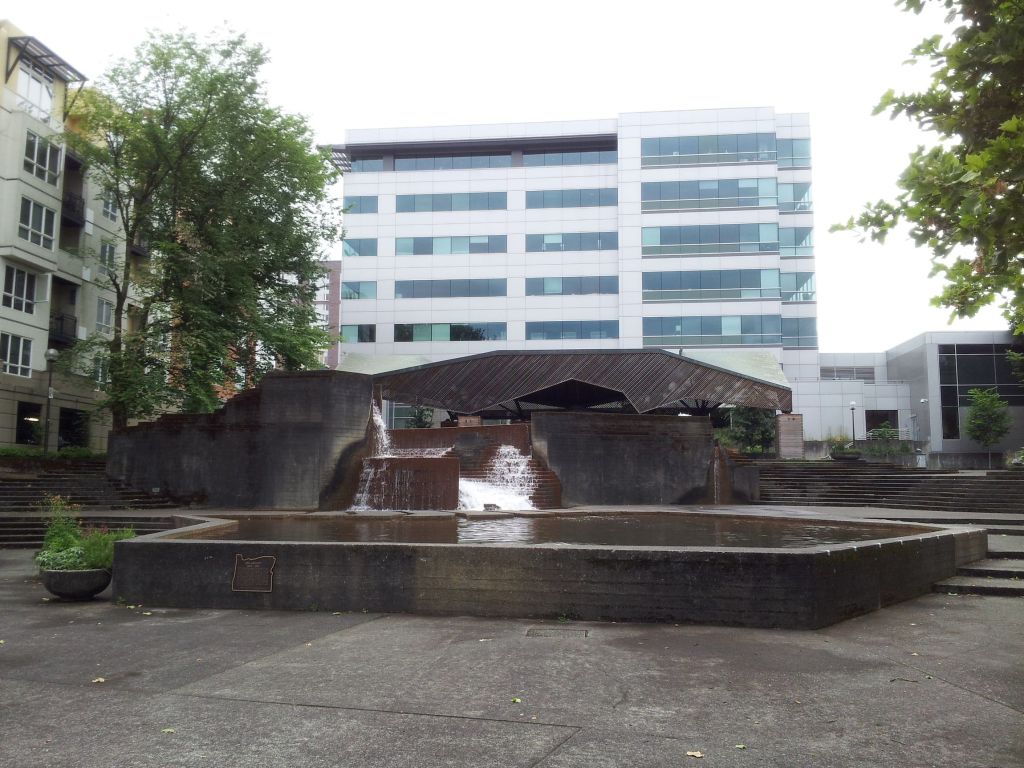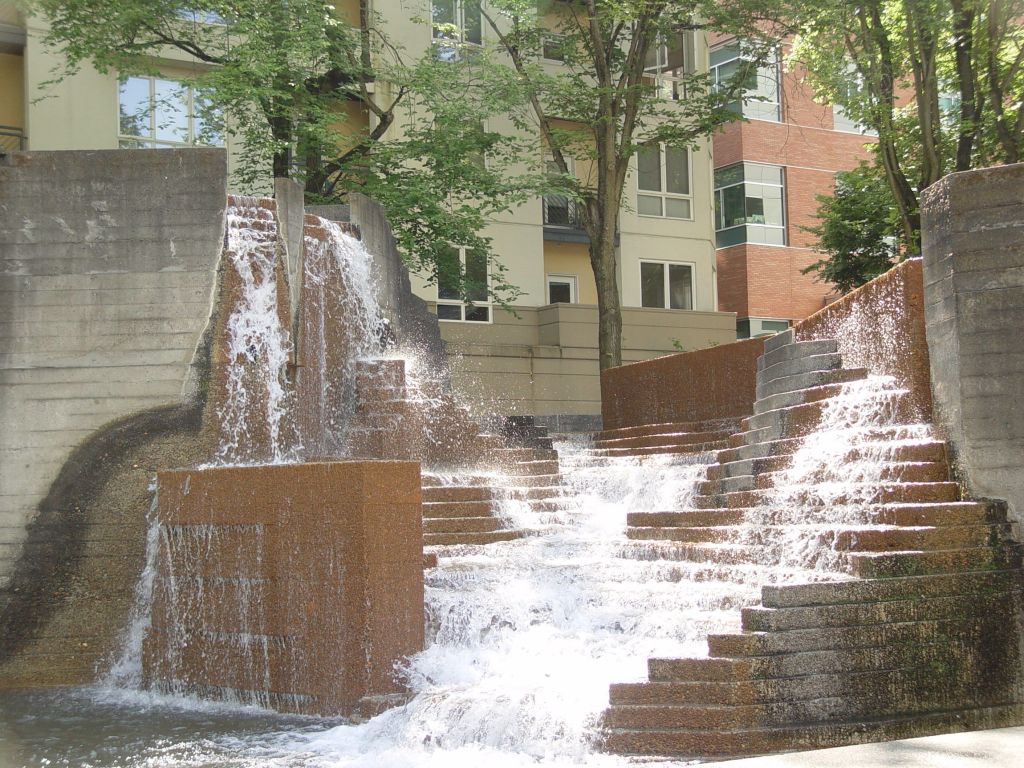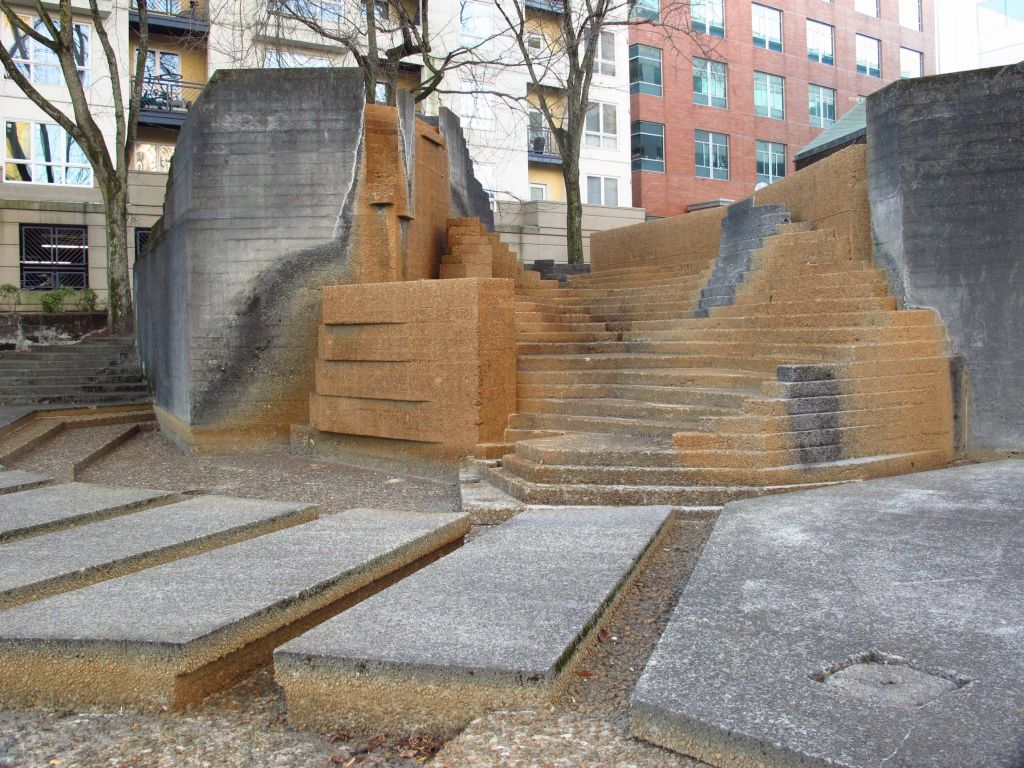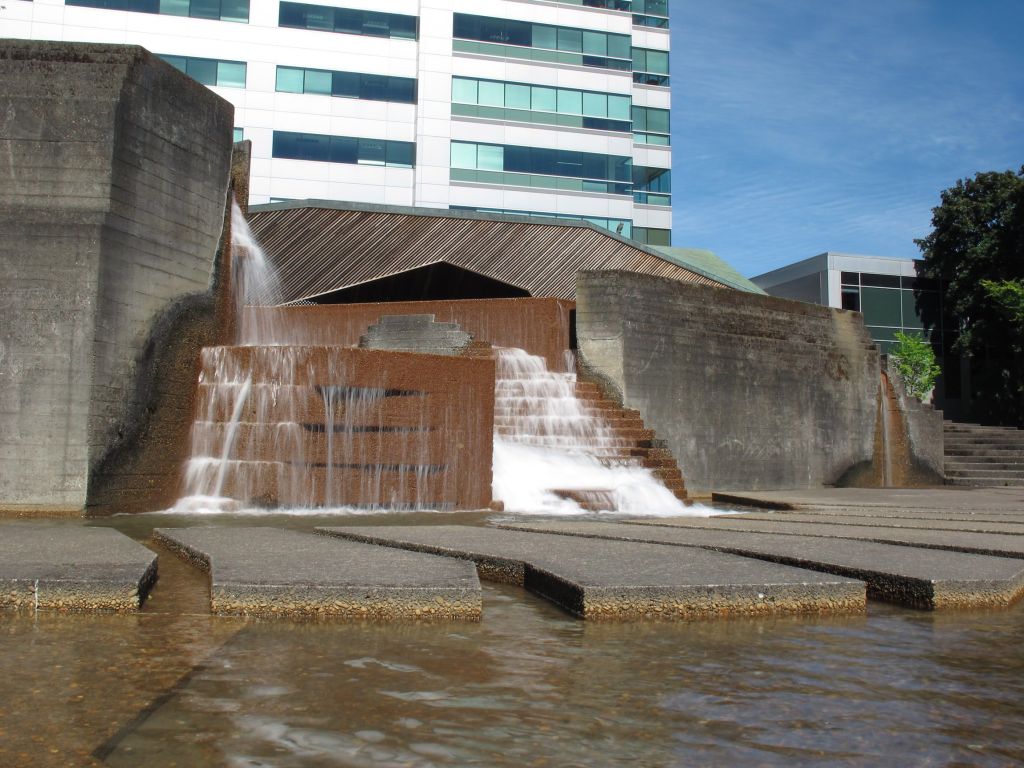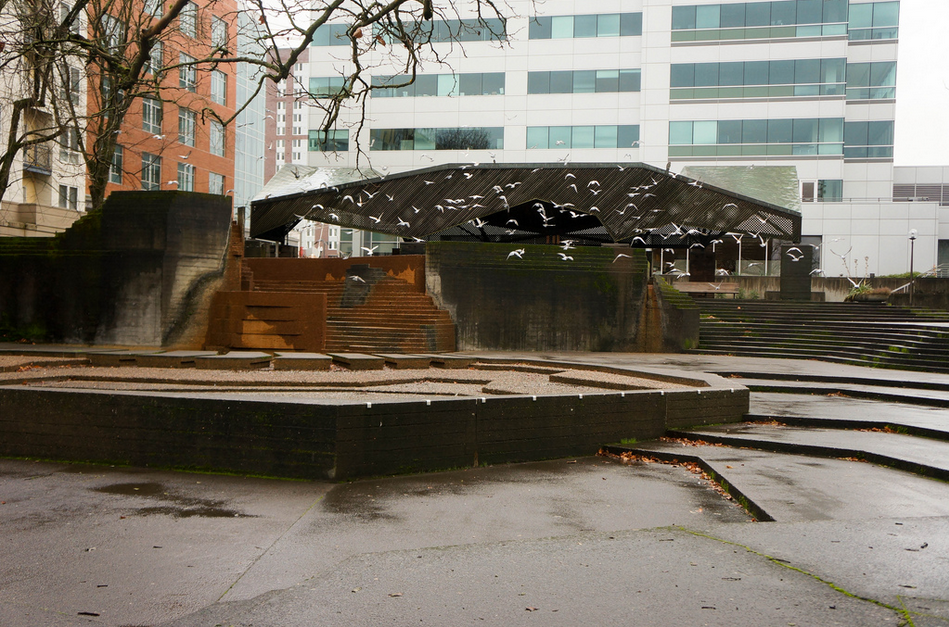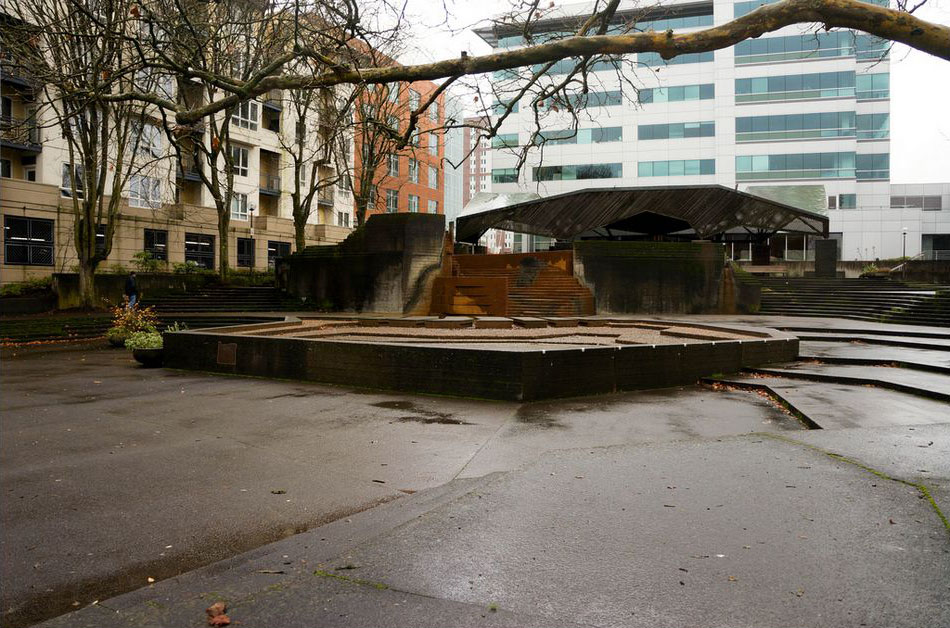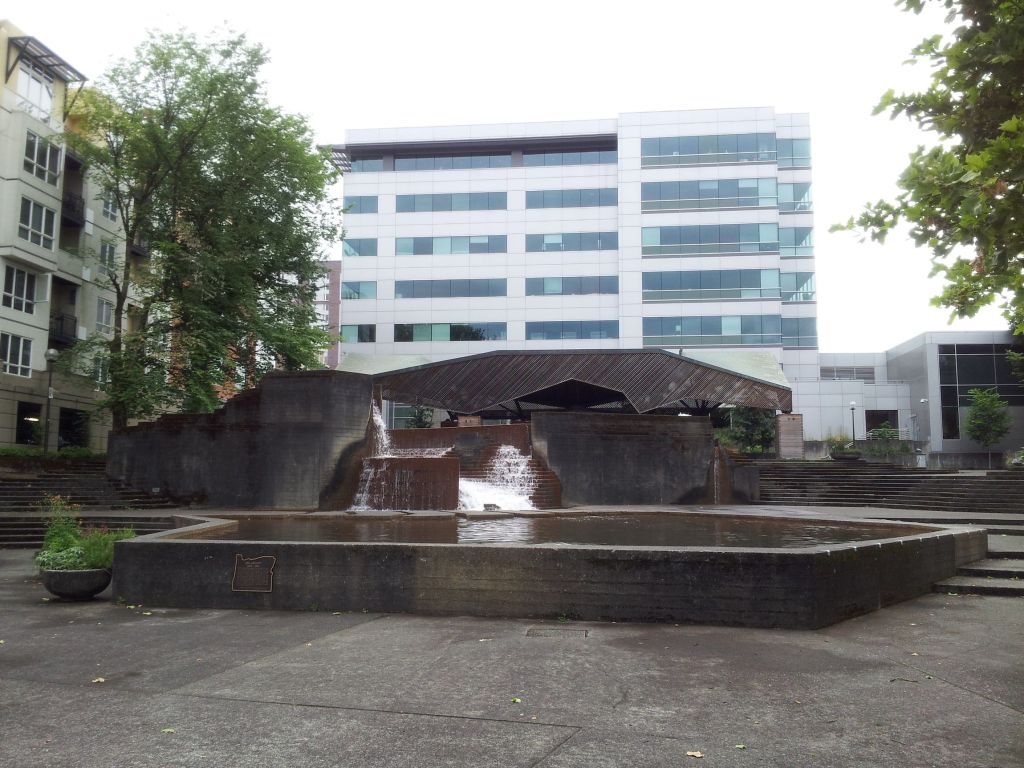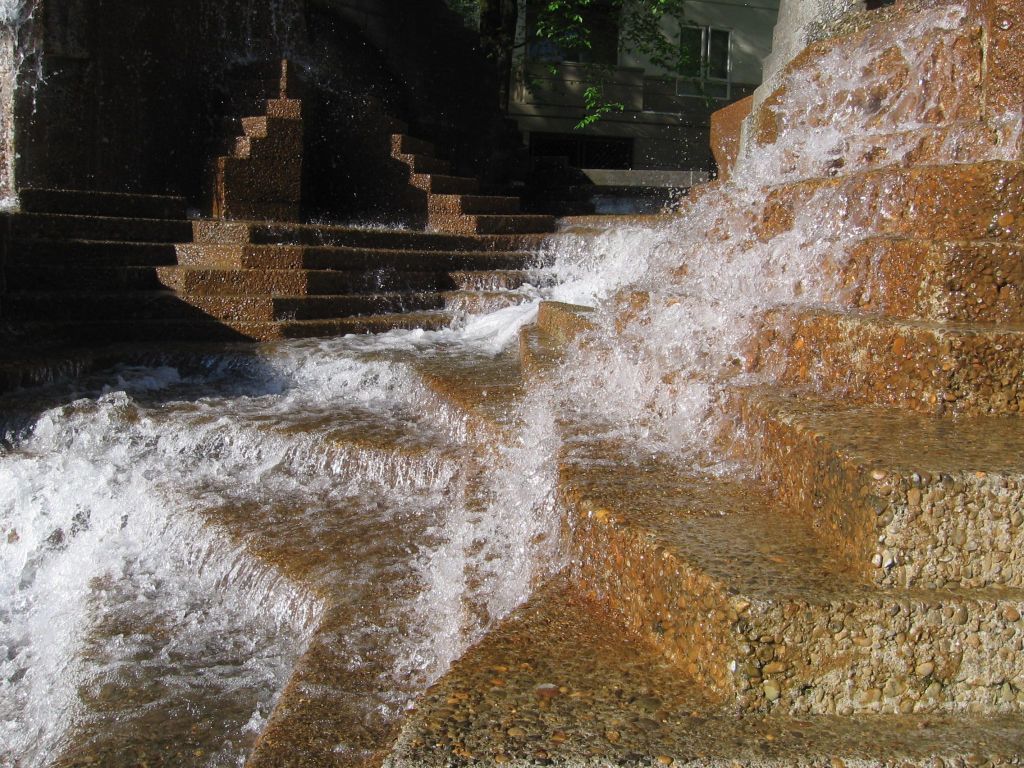 对哈普林来说,波特兰系列所展现的是他对自然的独特理解。爱悦广场的不规则台地,是自然等高线的简化;广场上休息廊的不规则屋顶,来自于对洛基山山脊线的印象;喷泉的水流轨迹,是他反复研究加州席尔拉山(High Sierra)山间溪流的结果。
For harpin, the Portland series showed his unique understanding of nature. The irregular platform of aiyue square is the simplification of natural contour line. The irregular roof of the lounge in the square derives from the impression of the rocky mountain ridge line. The fountain's flow is the result of his repeated study of the High Sierra mountain streams in California.