本文由SEA 东南设计授权mooool发表,欢迎转发,禁止以mooool编辑版本转载。
Thanks SEA  for authorizing the publication of the project on mooool, Text description provided by SEA.
SEA 东南设计:匠心,是这个时代稀缺的精神……佛家有云,双手合十,乃是将十方力量凝聚,制心一处,无事不成。时间洒在哪里,哪里就开花结果。一颗匠心,是这个时代稀缺的精神,心系一处,必有大成。
SEA :Ingenuity is the scarcity spirit of this era… Buddhism has clouds and hands clasped together. It is to unite the forces of the ten parties and make a heart, and nothing can be done. When the time is sprinkled, where is the result. An ingenuity is the scarcity spirit of this era, and there is a great heart in one heart.
历时半年,项目团队与上坤集团设计中心同仁反复修改布局、多次调整细节、无数张设计手稿图的积累。在过程中不断地推翻,不断地重来,图纸的完成与具体实施有着很大的区别,这时更多的是解决现场问题。
After half a year, the project team and the colleagues of the Shangkun Group Design Center repeatedly revised the layout, adjusted the details many times, and accumulated the numerous manuscript drawings. In the process of continuous overthrowing, and constantly returning, the completion of the drawings and the specific implementation is very different, then more is to solve the problem on the spot.
在整个设计的过程中,我们不断探索建筑与景观之间的微妙关系,不断探讨人与空间产生的体验关系。上坤碧桂园大都会——印证着它的时期,表达着它的情感,讲述着一段故事。
Throughout the design process, we constantly explore the subtle relationship between architecture and landscape, and constantly explore the experience relationship between people and space. Shangkun Country Garden Metropolis – confirms its period, expresses its emotions and tells a story.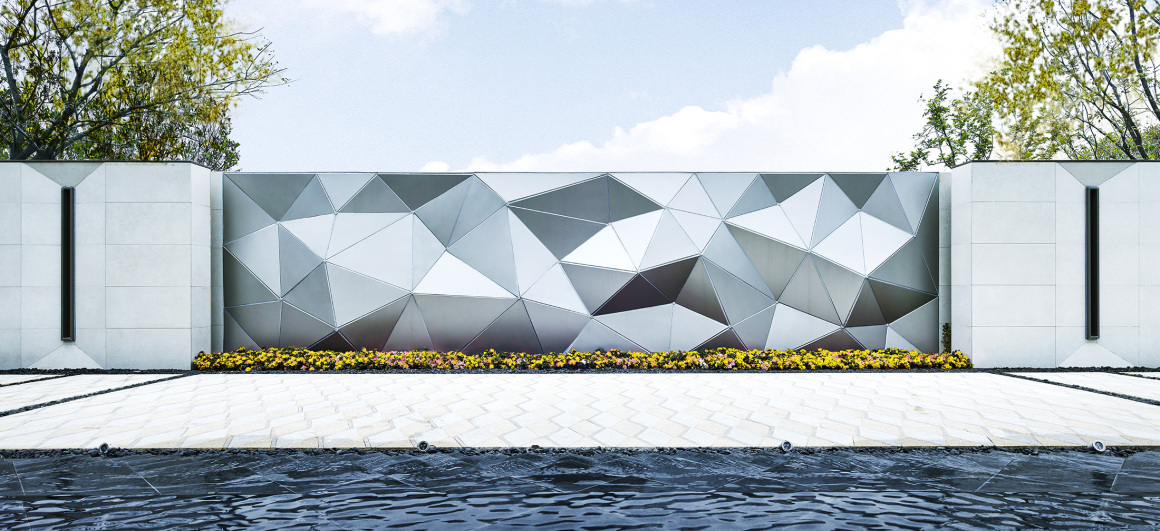 很多时候我们是根据现场情况再来调整方案,反反复复,为了一种材料、一个小品、一棵树…..反复在市场中找寻!只为最后一刻的完美呈现!
Many times we adjust the plan according to the situation on the spot, and repeatedly, for a material, a small piece, a tree ….. repeatedly in the market to find! Only for the perfect presentation of the last moment!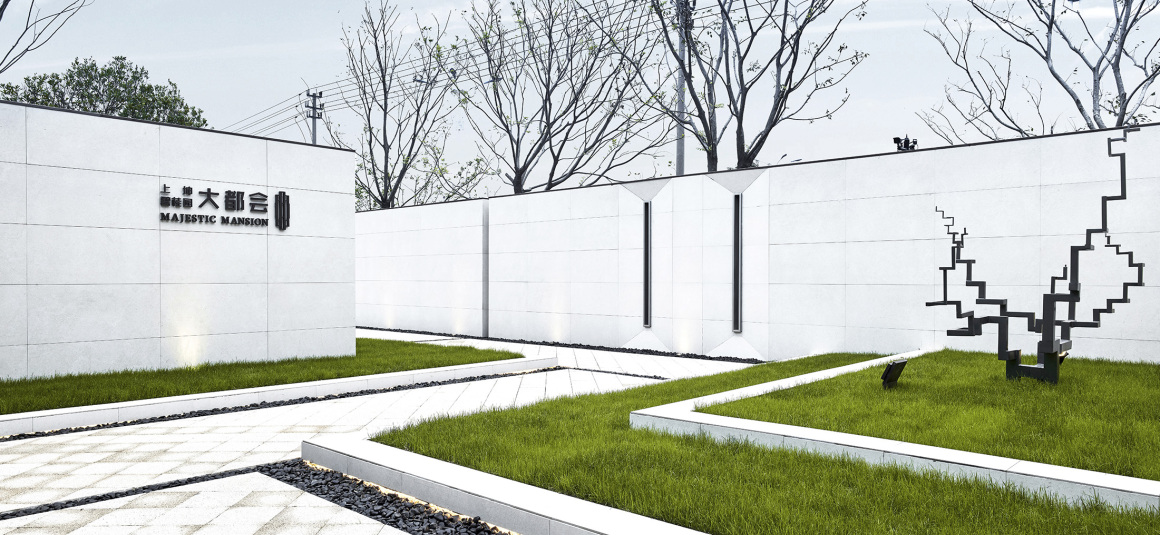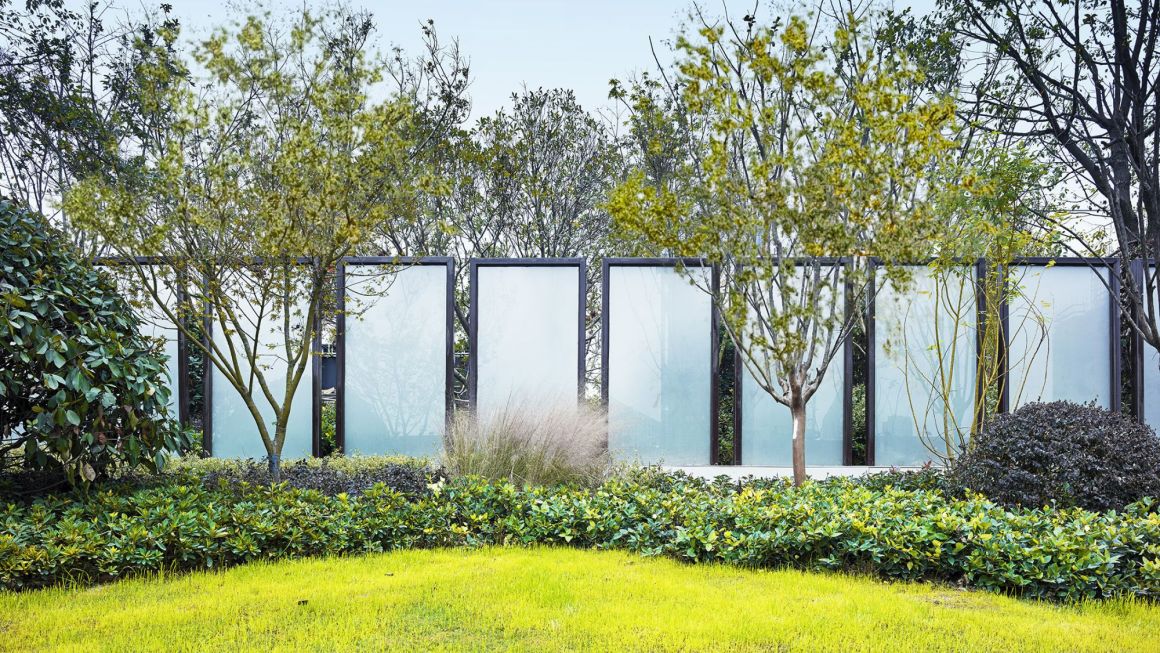 ▼平面图 Master plan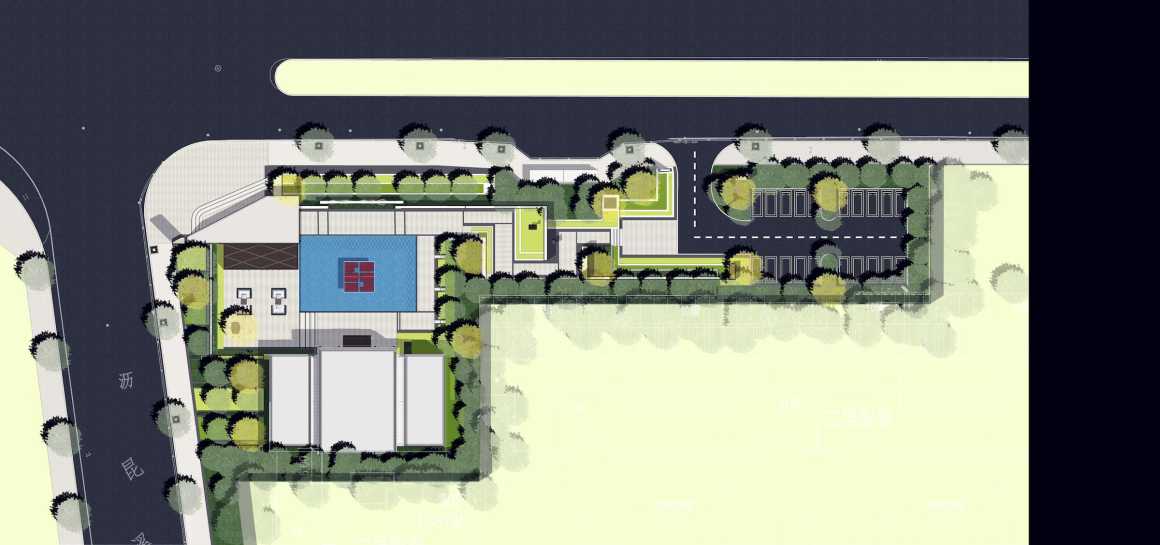 最后也要感谢上坤集团对于设计的支持,和对于项目的不懈追求,在当今快速的市场环境下,甲方项目团队对于作品品质的要求从未放松过,对于设计的坚持也从未消减过。这种对于追求作品力求完美和极致的心态,值得我们每个人肯定和赞许。
Finally, I would like to thank the Shangkun Group for its support for design and the relentless pursuit of the project. In today's fast market environment, the project team's requirements for the quality of the work have never been relaxed, and the insistence on design has never been reduced. . This kind of mentality for the pursuit of perfection and ultimate in the pursuit of works is worthy of our affirmation and praise!
项目名称:上坤碧桂园•大都会
开发商:上海上坤集团
项目地址:浙江省东阳市
项目设计 & 完成年份:2018年11月建成
设计面积:示范区景观面积3000㎡
景观设计:SEA 东南设计
设计团队:林成昌、梅凯、陈天、潘军随、岳文婧、安峰伯
建筑设计:上海方大建筑设计
施工单位:北斗星施工
摄影:简直摄影 – 王大丑
Project name: MAJESTIC MANSION
Client: SUNKWAN
Project address: Dongyang, Zhejiang, China
Completion: Nov, 2018
Project area: 3000㎡
Landscape design: SEA
Design team: Lin Chenchang 、Mer Kai、Chen Tian、Pan Junsui、Yue Wenjing、An Fengbo
Architectural design: TONTSEN
Construction: Beidouxing Construction
Photographer: Jianzhi Photography – Wang Dachou
更多 Read more about:SEA 东南设计