本文由 COS Design 授权mooool发表,欢迎转发,禁止以mooool编辑版本转载。
Thanks COS Design for authorizing the publication of the project on mooool, Text description provided by COS Design.
COS Design:这个位于莫宁顿半岛的花园是一个户外庇护所,适合喜欢娱乐的年轻家庭。 我们希望创建一个对周围环境影响最小的游泳池和花园,在我们的构想下,它会非常和谐地坐落在美丽的灌木丛中,仿佛与大自然浑然一体。
COS Design: This Mornington Peninsula Garden is an outdoor sanctuary for a growing family who love to entertain. First and foremost, our brief was to create a pool and garden that would have minimal impact on the surrounding environment, and that would sit in its beautiful bush surrounds in complete harmony as if it belonged in that exact location.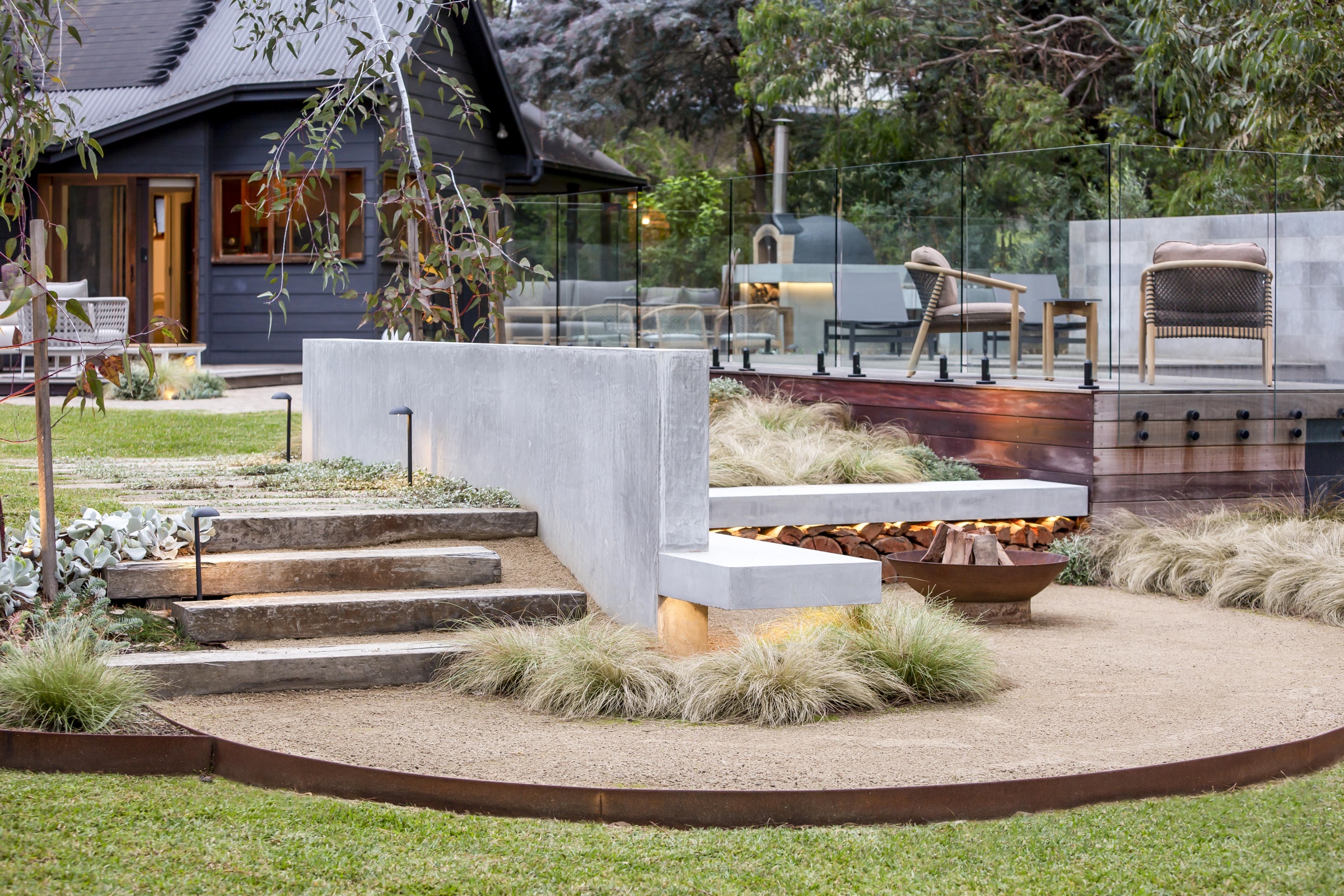 ▼花园顶视 Top view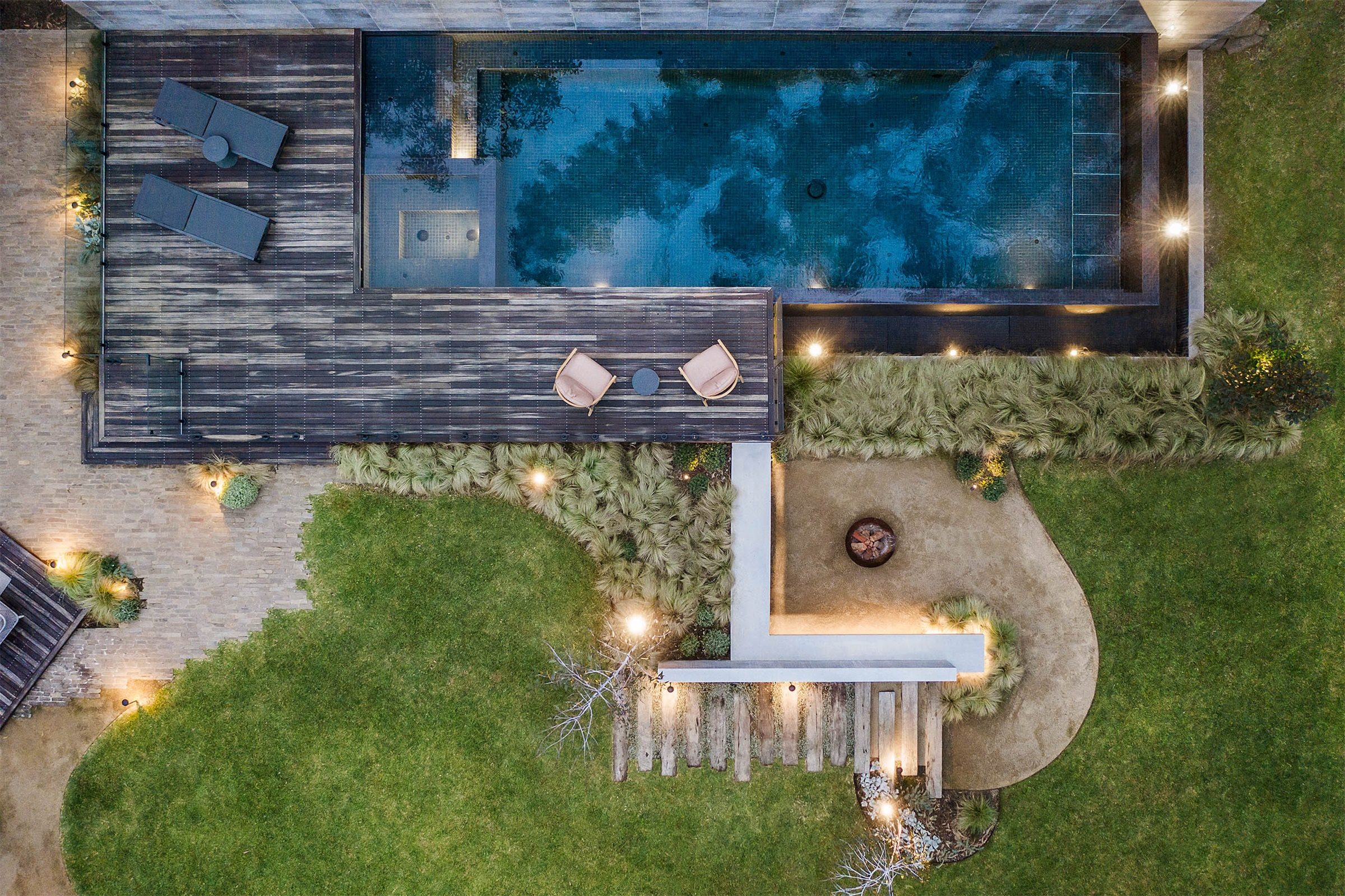 该项目旨在为家人和朋友提供一个永恒的娱乐空间。由于可能会有拆毁这座房子的计划,因此花园需要设计得轻巧精致,既要与现有房屋配合使用,也要与未来可能建造的建筑相适应。从设计角度来看,这是一个相当大的挑战,但我们乐此不疲。
This project has been created to serve as a timeless entertaining space for family and friends. With possible plans to knock down the house, the garden needed to be relaxed and yet sophisticated, designed to work with the existing house as well as a possible future build. This was quite the challenge from a design perspective, and one we relished in.
▼现有房屋与环境 The existing house and surroundings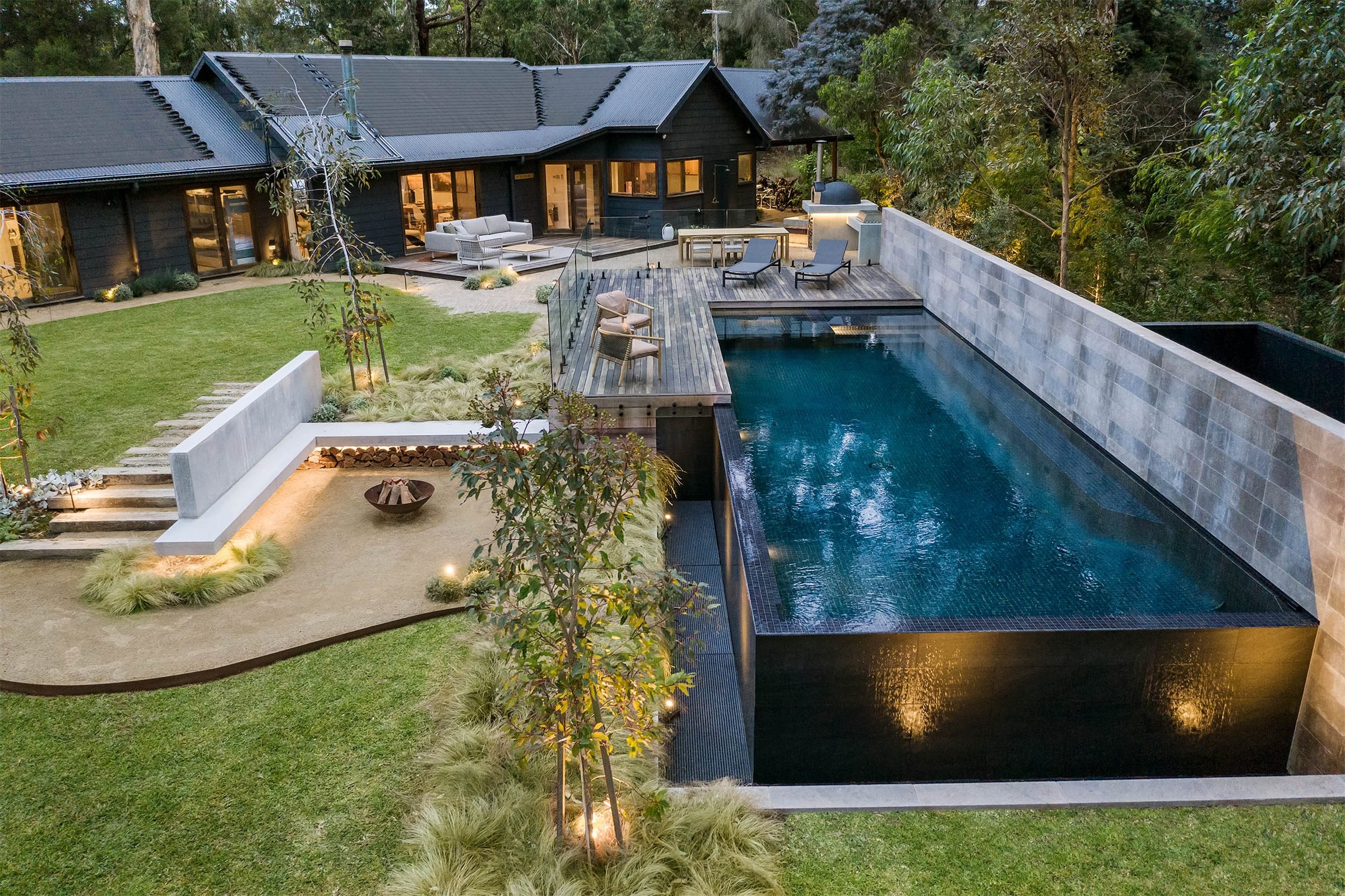 ▼永恒的娱乐空间 A timeless entertaining space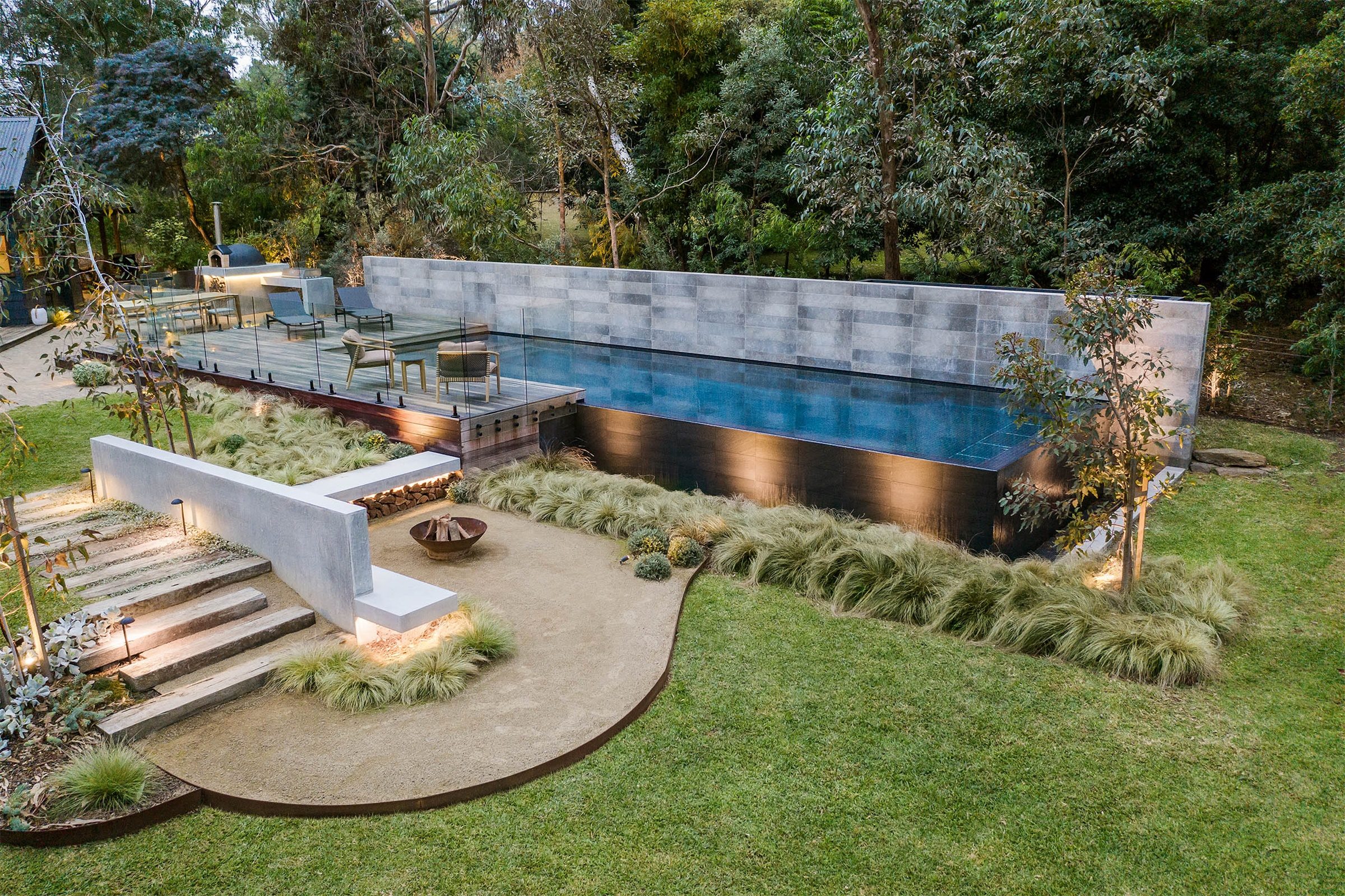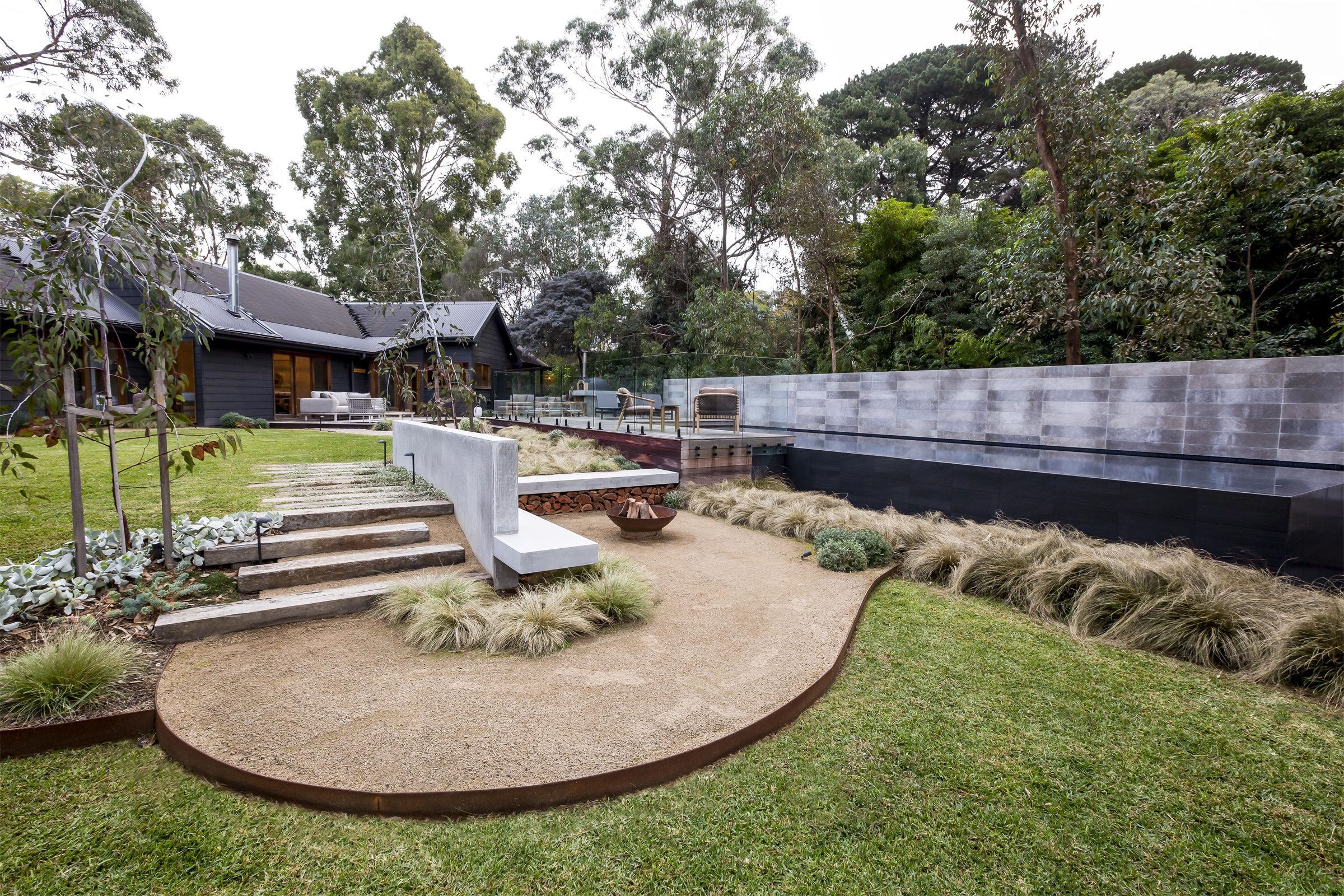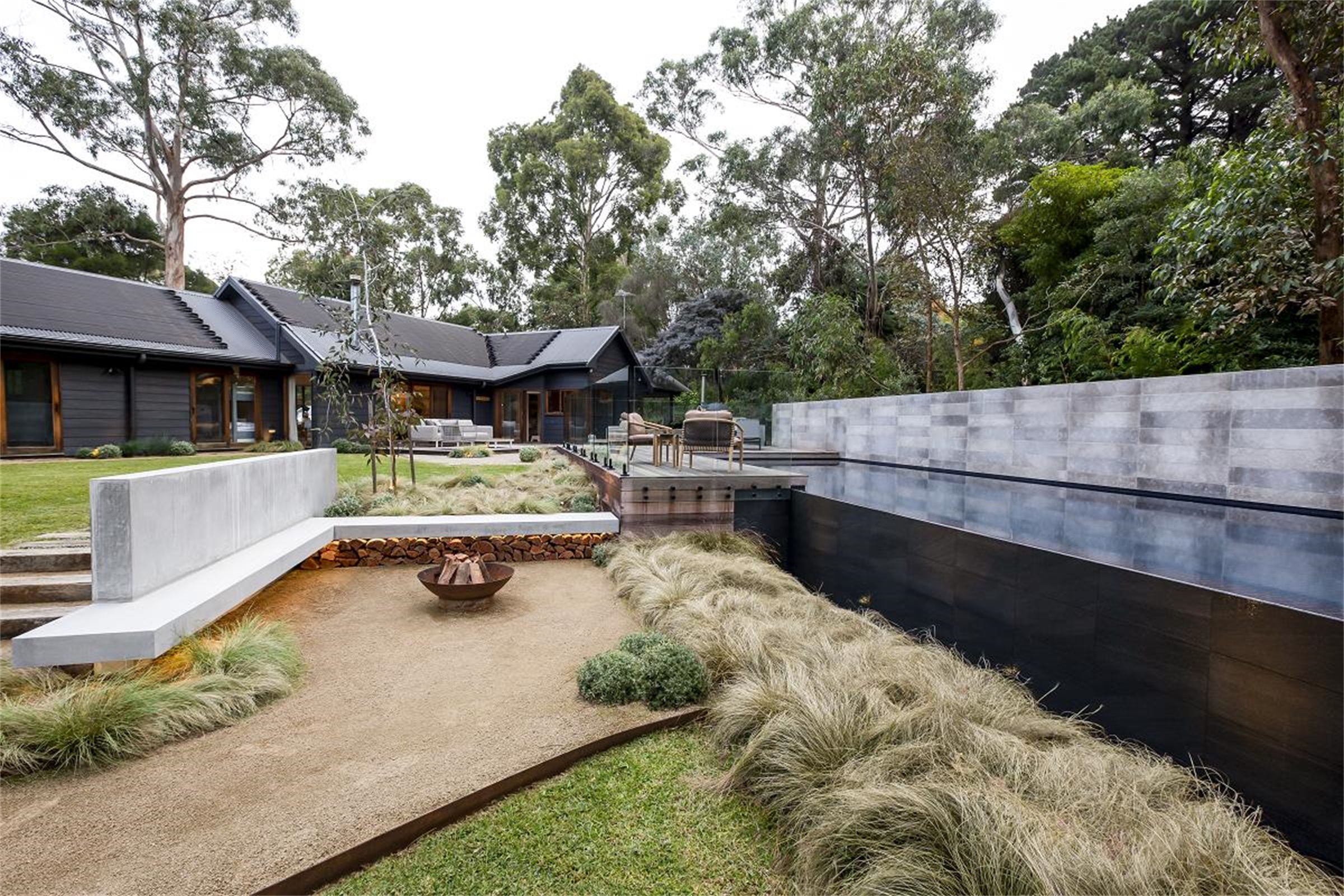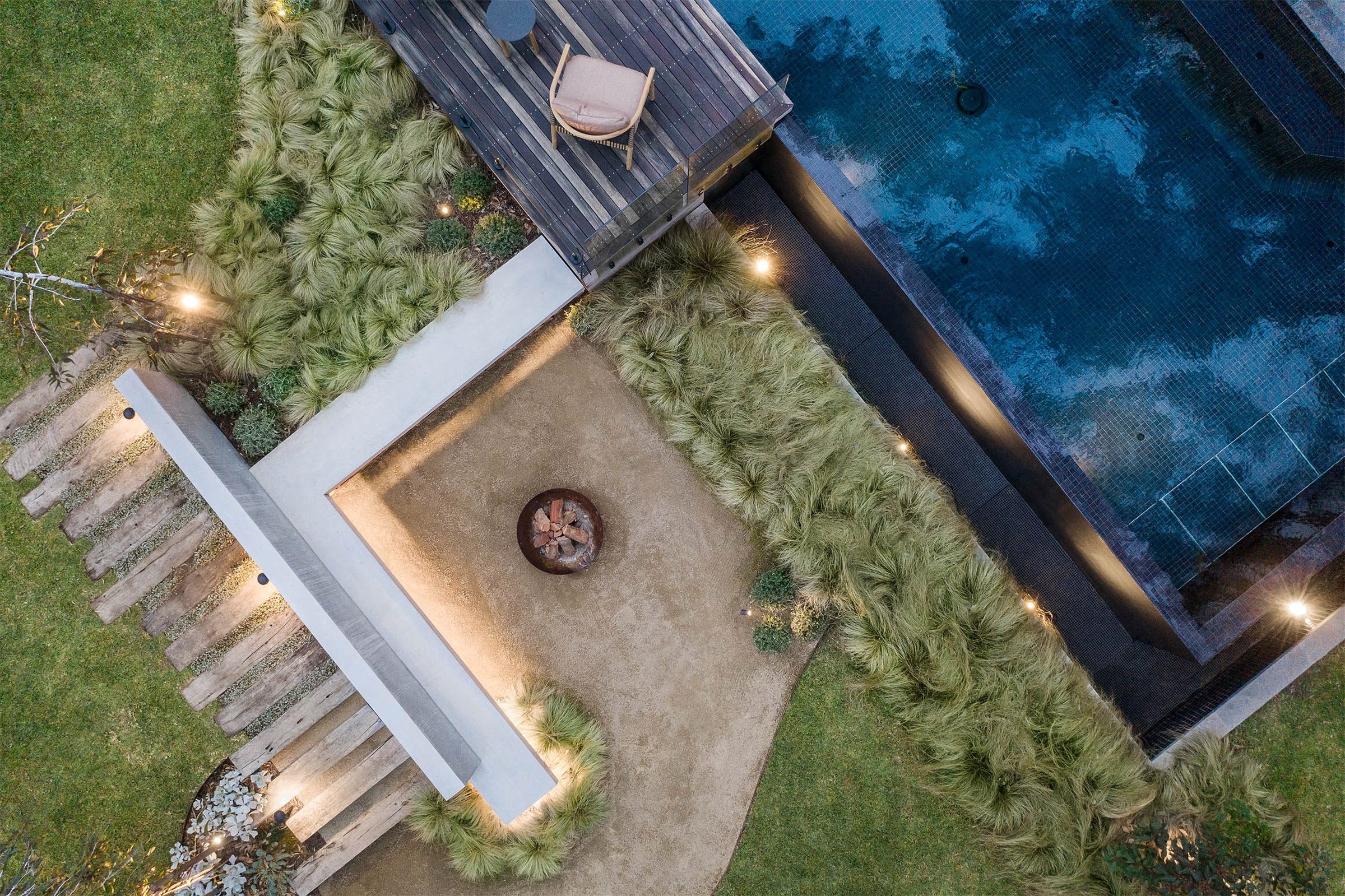 ▼庭院细节 Detail of the courtyard
▼游泳池 The pool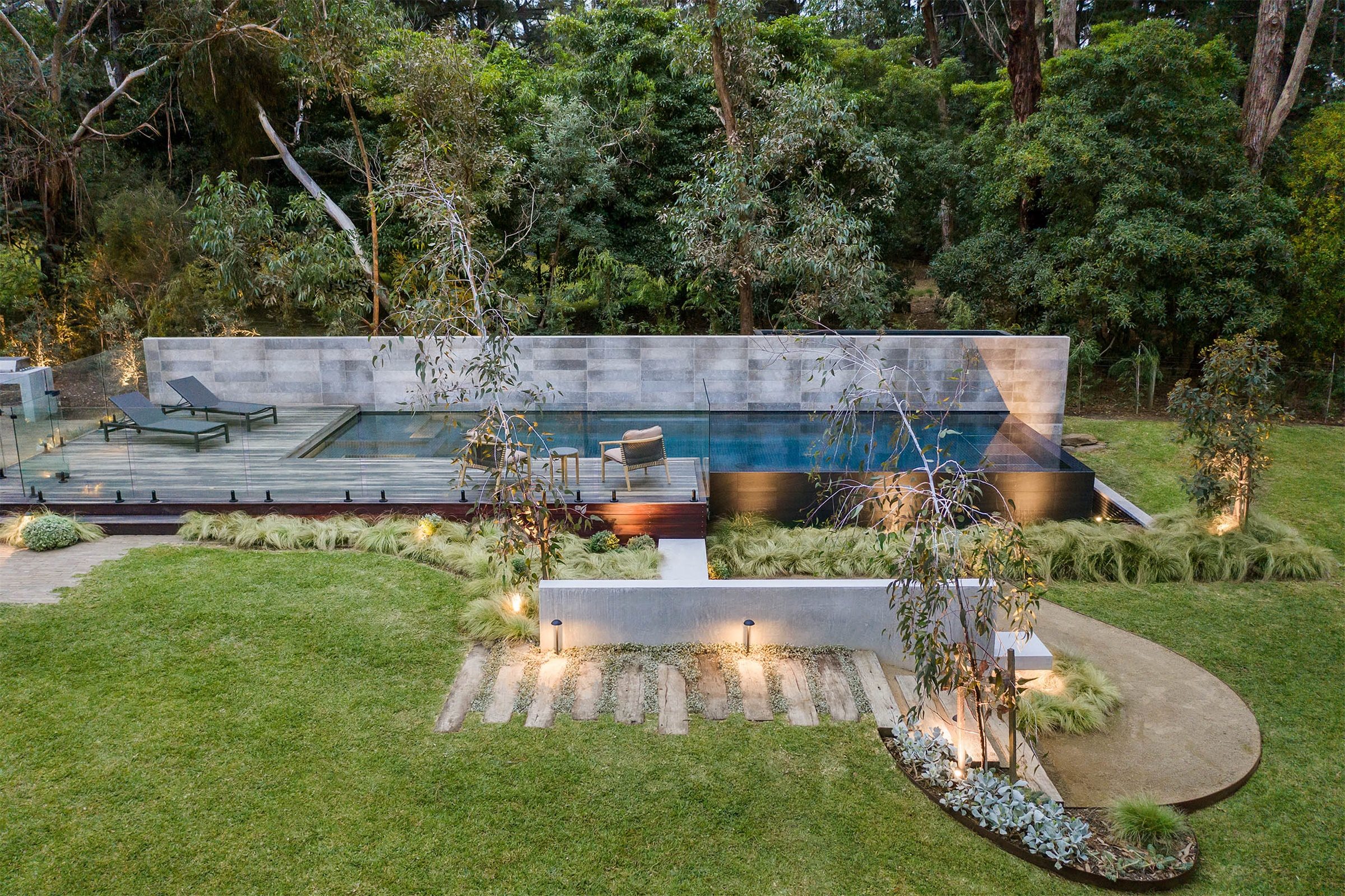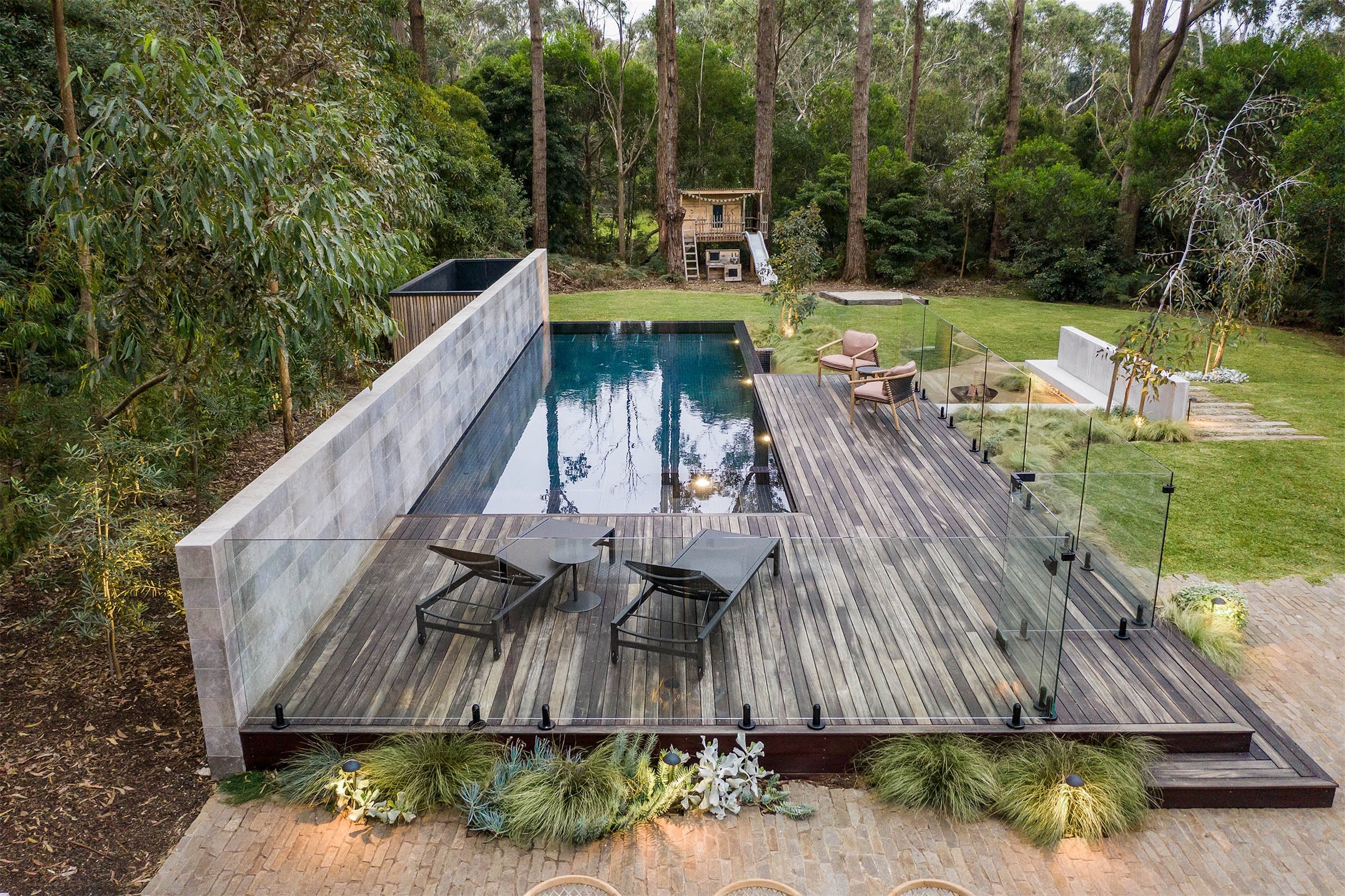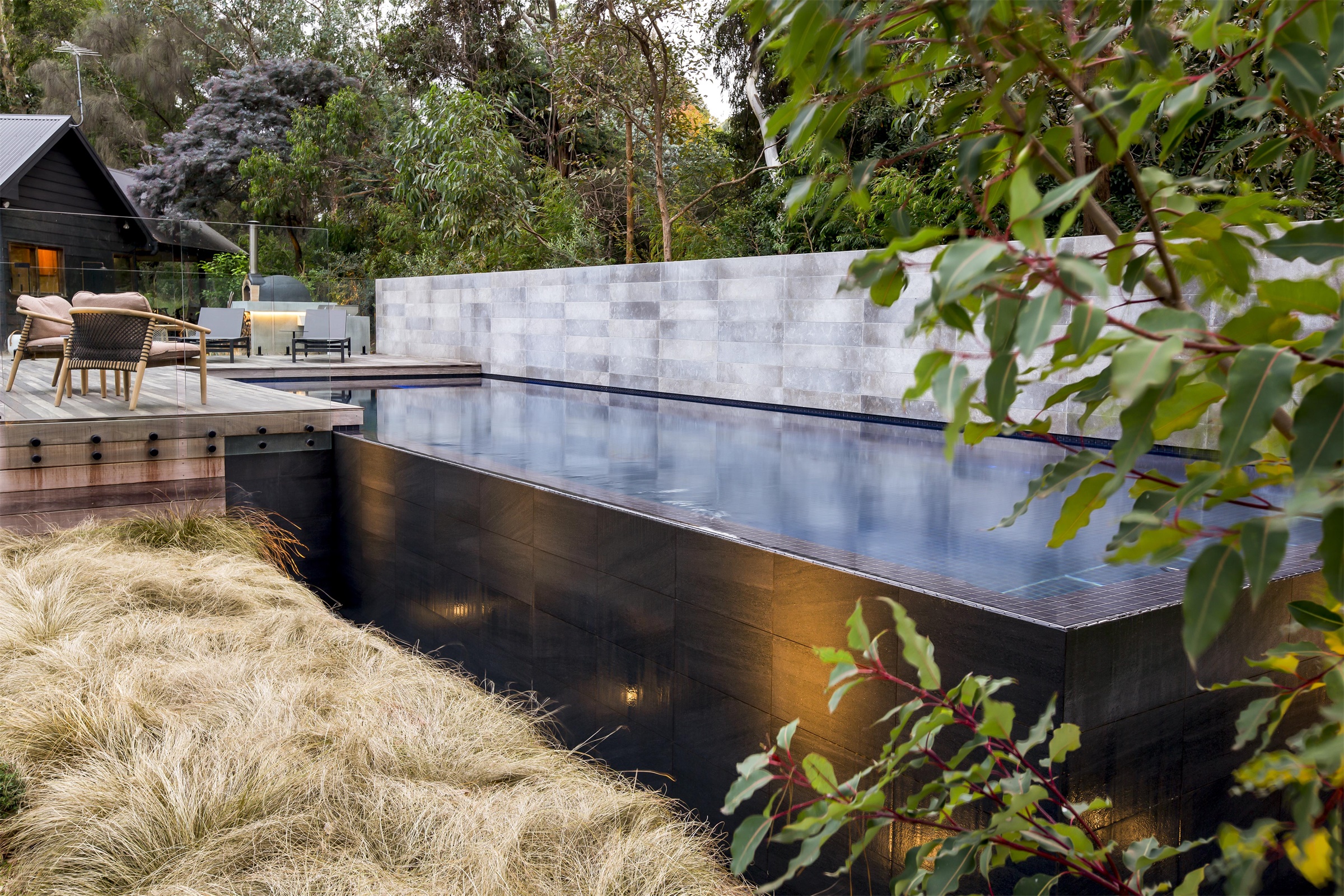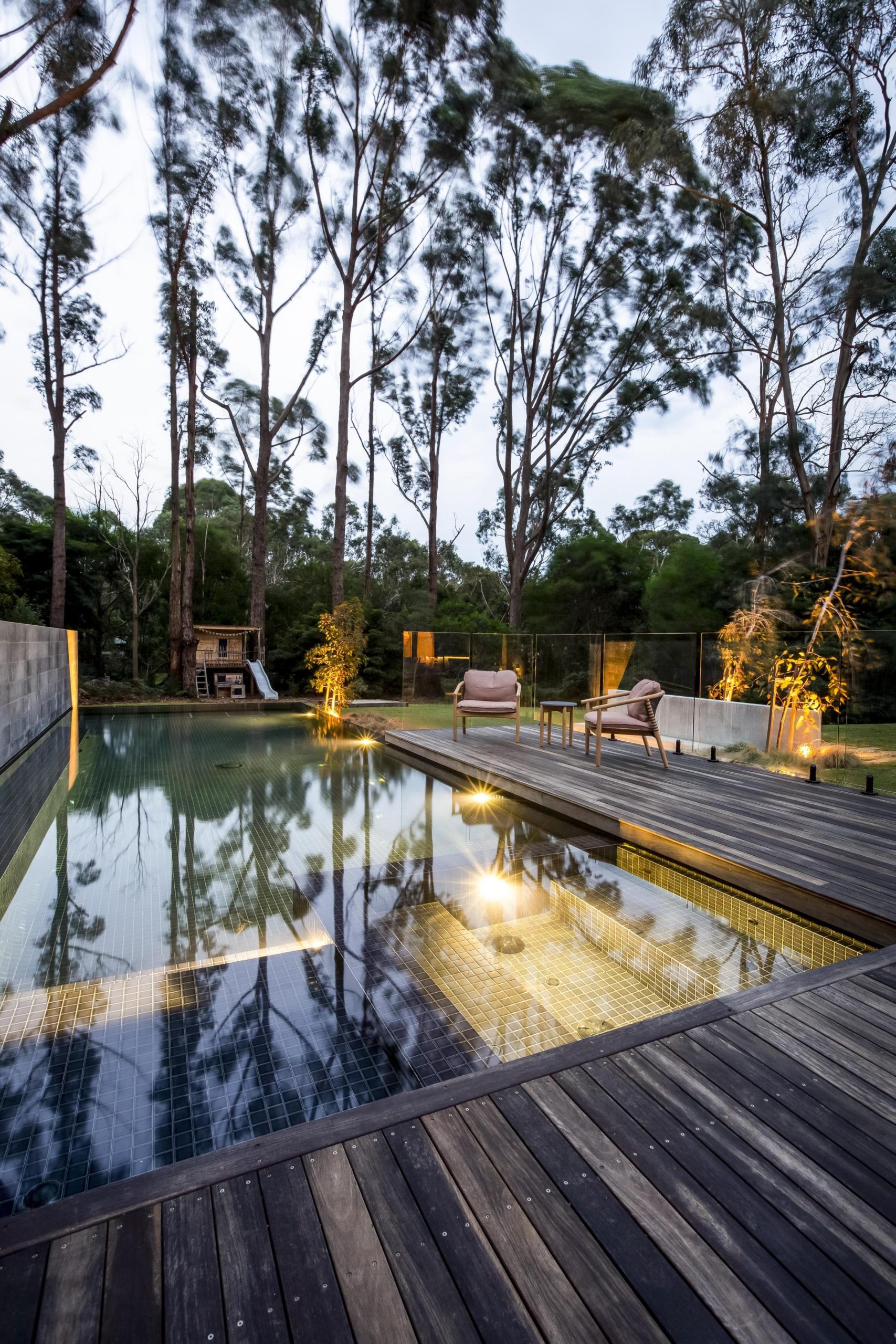 项目名称:Marine Parade, Shoreham
竣工年份:2019
面积:1000 平方米
项目地点:澳大利亚维多利亚州Shoreham
景观/建筑事务所:COS Design
网站:https://www.cosdesign.com.au
联系邮箱:enquiries@cosdesign.com.au
主创:Steve Taylor
设计团队:COS Design
客户:私人住宅客户
结构:NM Landscape Construction (@_nmlandscapeconstruction) ;泳池:Laguna Pools (@laguna_pools);照明:Gardens At Night (@gardens_at_night);家具:Cosh Living (@coshliving)
照片来源:Urban Angles(https://www.urbanangles.com/)、Erik Holt(https://www.instagram.com/erikholtphotography/?hl=en)
Project name: Marine Parade, Shoreham
Completion Year: 2019
Size: 1000 sqm
Project location: Shoreham, Victoria, Australia
Landscape/Architecture Firm: COS Design
Website: https://www.cosdesign.com.au
Contact e-mail: enquiries@cosdesign.com.au
Lead Architects: Steve Taylor
Design Team: COS Design
Clients: Private residential clients
Collaborators: Constructed by NM Landscape Construction (@_nmlandscapeconstruction); Pool by Laguna Pools (@laguna_pools); Lighting by Gardens At Night (@gardens_at_night); Furniture by Cosh Living (@coshliving)
Photo credits: Urban Angles ( https://www.urbanangles.com/) , Erik Holt ( https://www.instagram.com/erikholtphotography/?hl=en)
---
审稿编辑 HOU
更多 Read more about: COS Design