KMDG (Klopfer Martin Design Group)在隐藏一个位于David H. Koch儿童保育中心的新模块化建筑的基础上,创造了一系列俏皮而异想天开的空间,支持幼儿参与和照顾的使命。 这些空间反映了自然和建筑条件的融合,同时为儿童及其照顾者提供安全感,规模和围栏。
Tucked around the base of a new modular building housing the David H. Koch Childcare Center, KMDG created a playful and whimsical series of spaces that support the mission of engaging and caring for young children. The spaces reflect a blend of the natural and built conditions while providing a sense of safety, scale and enclosure for the children and their caregivers.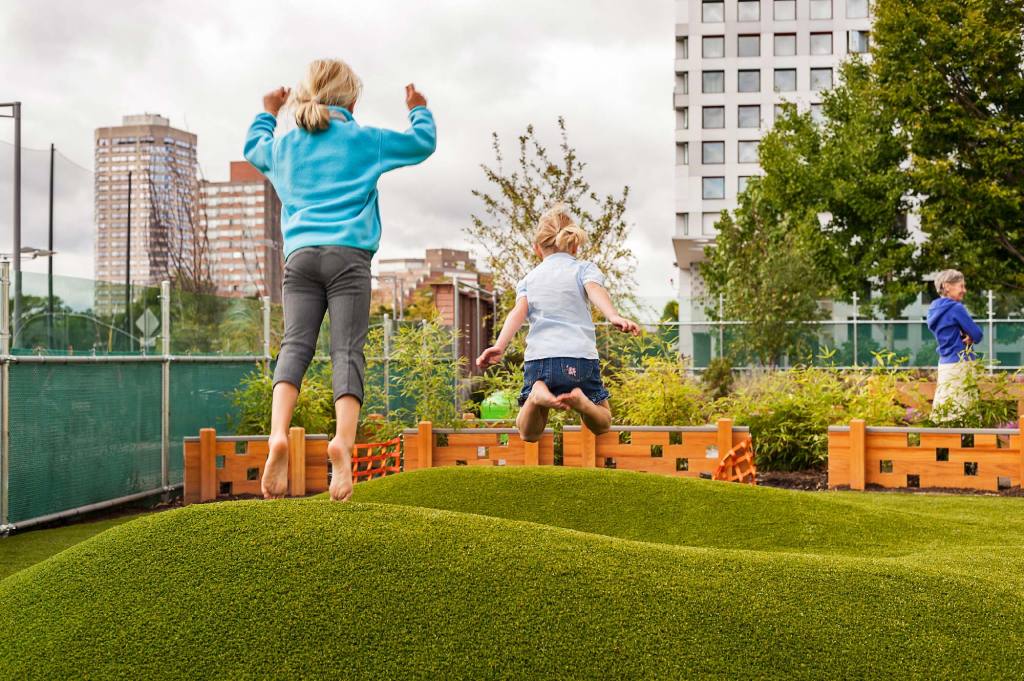 游乐场位于旅行良好的瓦萨街(Vassar Street),一年四季都可以在空间中提供阴谋,质地,色彩和挑战,在编程和开放之间取得平衡,让孩子们可以自己探索自己的世界。 亮点包括儿童攀爬的地形,竹子"森林",花园迷宫,未编程的假想游戏甲板,以及纹理和多季节种植。
Located on well-traveled Vassar Street, the play spaces offer intrigue, texture, color and challenge at all times of year in spaces that strike a balance between being programmed and open and loose to allow children to explore their world on their own. Highlights include child-scaled landforms for climbing up and over, a bamboo 'forest', a garden maze, decks for unprogrammed imaginary play, and textural and multi-seasonal plantings.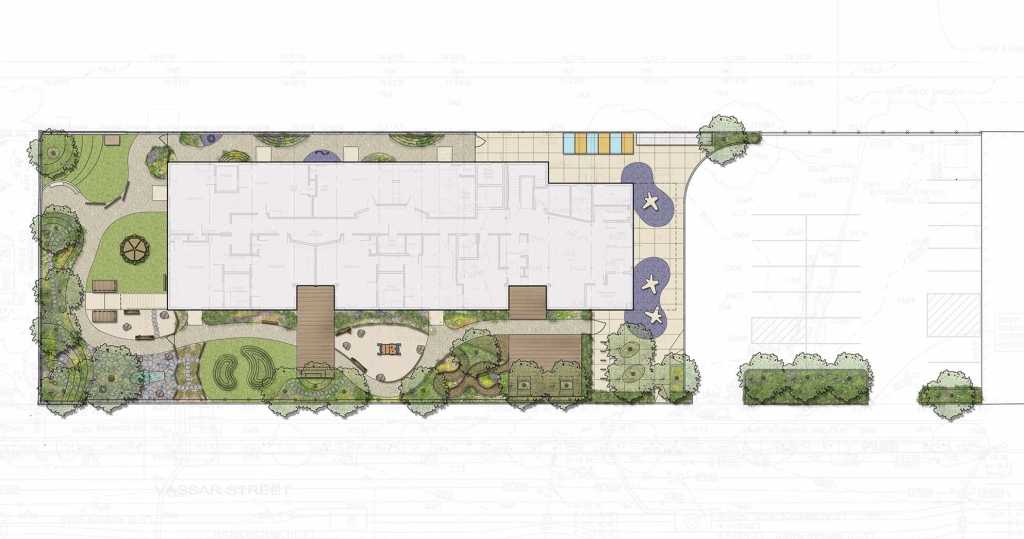 平面图