本文由Openbox Architects授权mooool发表,欢迎转发,禁止以mooool编辑版本转载。
Thanks Openbox Architects for authorizing the publication of the project on mooool, Text description provided by Openbox Architects.
Openbox Architects:MK餐厅在泰国已经有27年的历史,以提供高质量、经济实惠的火锅餐饮以及开创许多创新运动而闻名。
Openbox Architects:MK Restaurants is widely known in Thailand for 27 years for serving high quality, affordable hot pot meals as well as pioneering many innovative movements.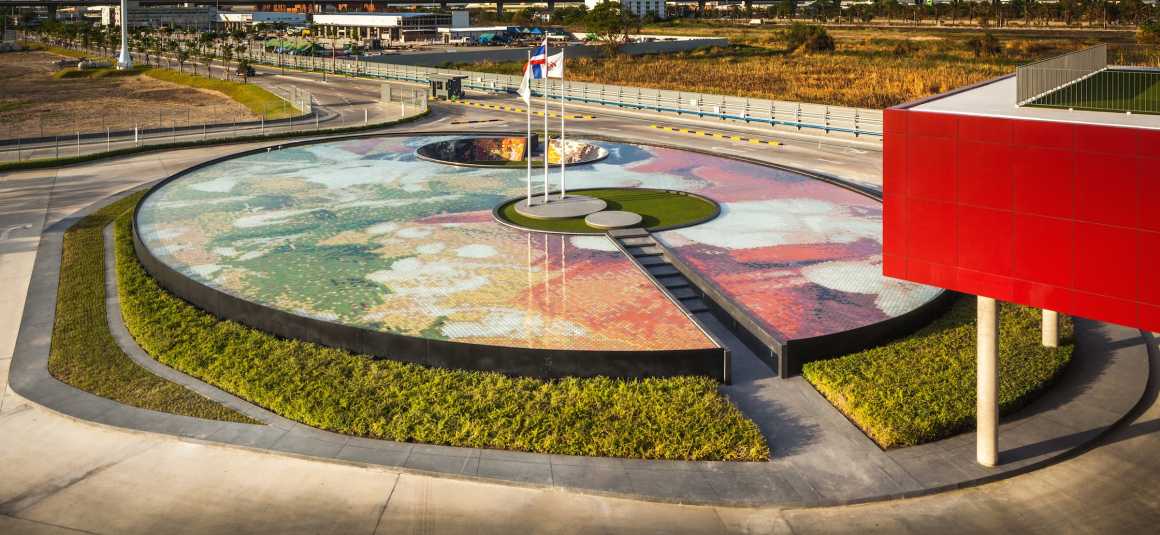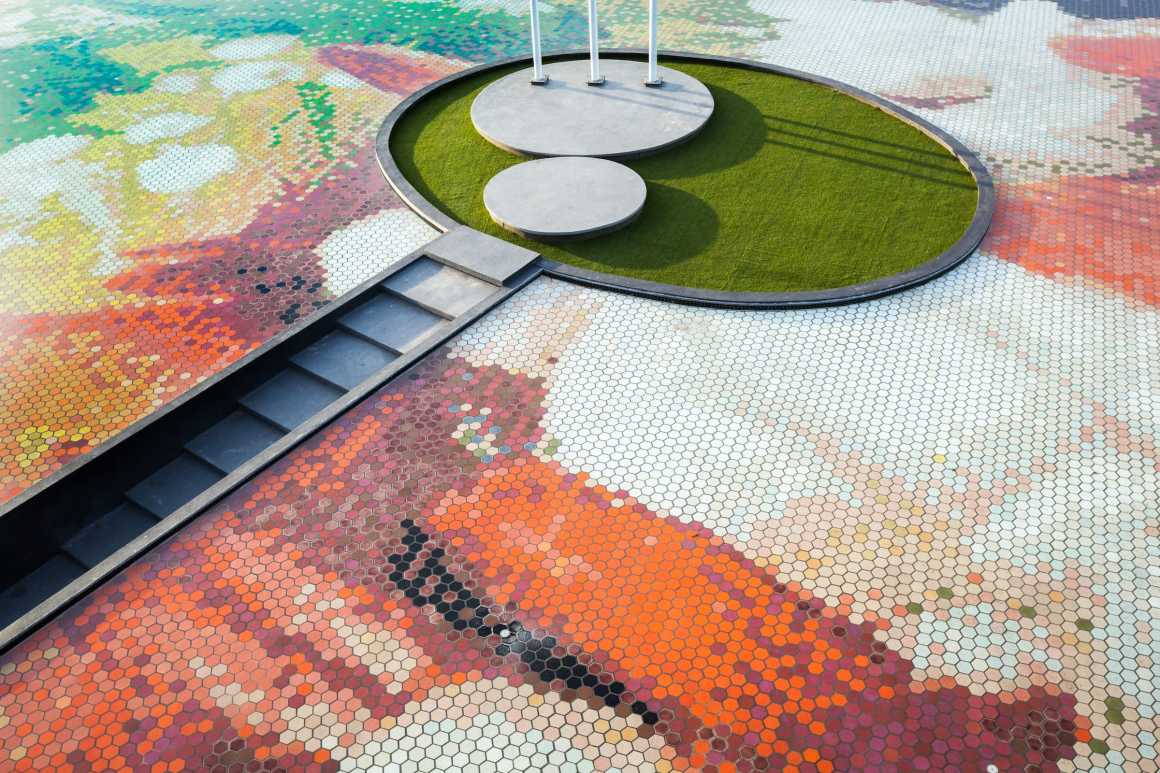 景观设计在提升其核心概念方面发挥着重要作用。主办公楼周围的区域象征着一张火锅桌,一个椭圆形的大浅水池被布置成一个suki壶的形状,这是MK餐厅的标志。瓷砖图案源自一个装满食物配料的沸腾的火锅,生成了一系列的像素化图像瓷砖矩阵,利用这些矩阵来控制整个图案,彩色六角形瓷砖被精心排列在水池的内侧。
Landscaping plays a significant role to enhance the core concept. The area around the main office building represented a hot pot table. A large, shallow pool in an oval shape was laid out to symbolize a suki pot, signature of MK restaurant. The tiling pattern was derived from a boiling pot full of food ingredients. A pixelated image was generated to produce a series of tiling matrices, and using this series to govern the overall pattern, colorful hexagonal tiles were then meticulously arrayed on the inner side of the pool.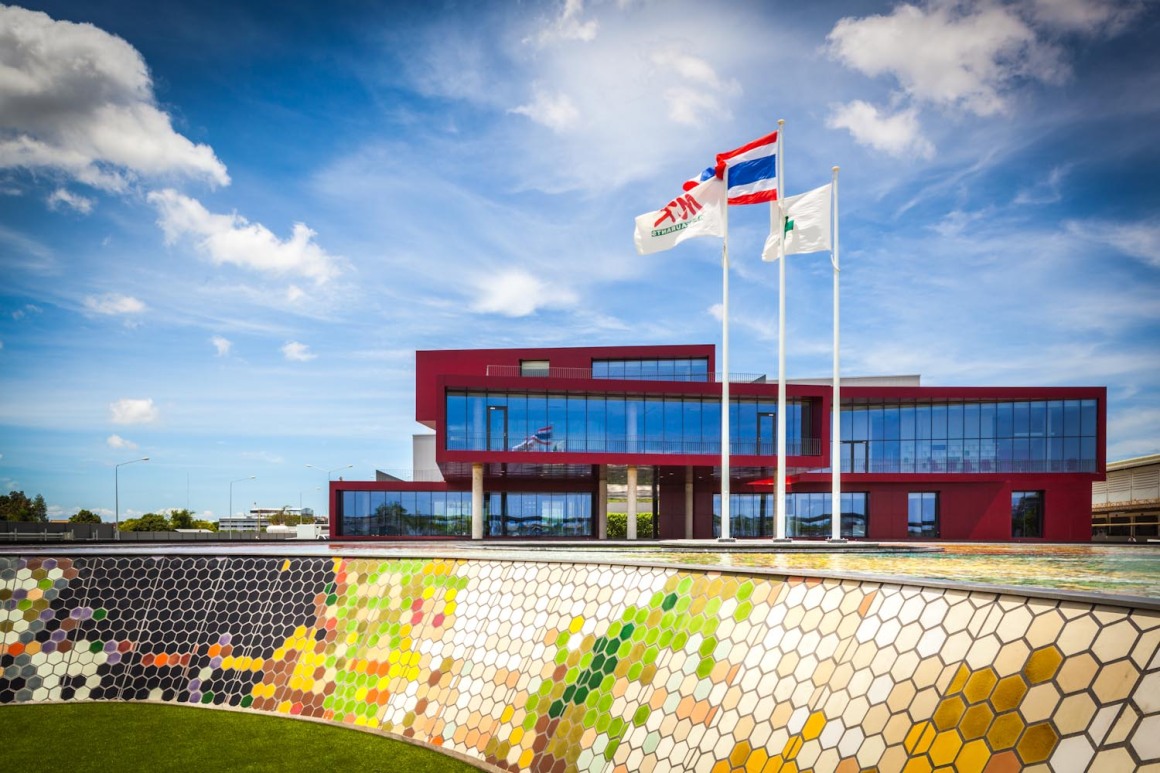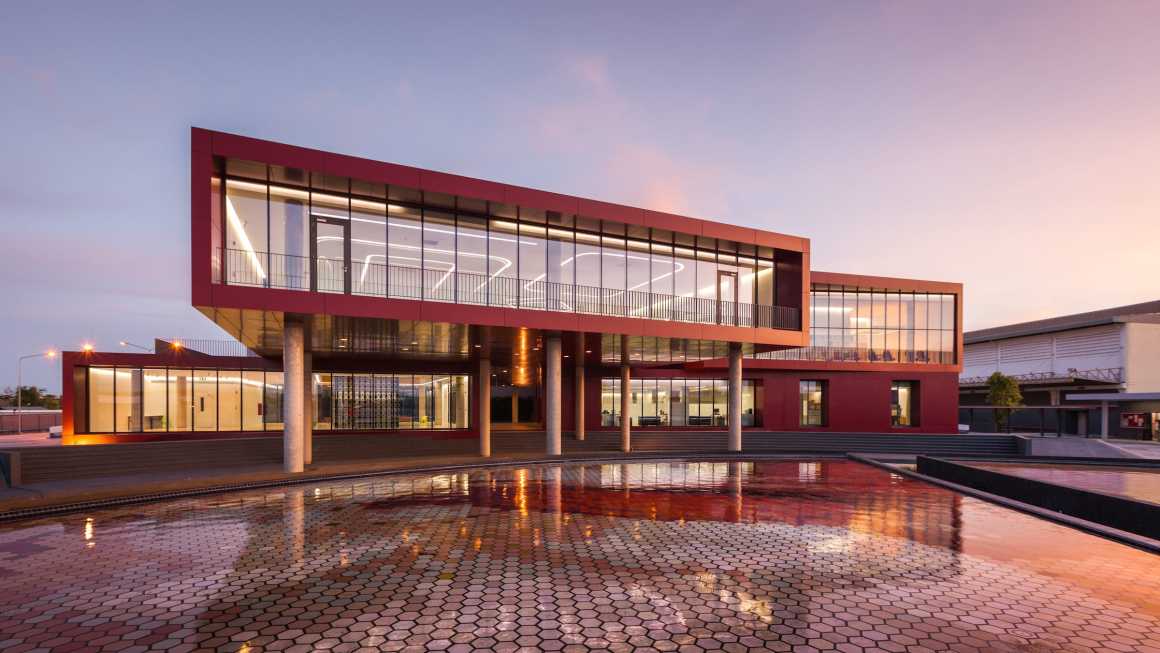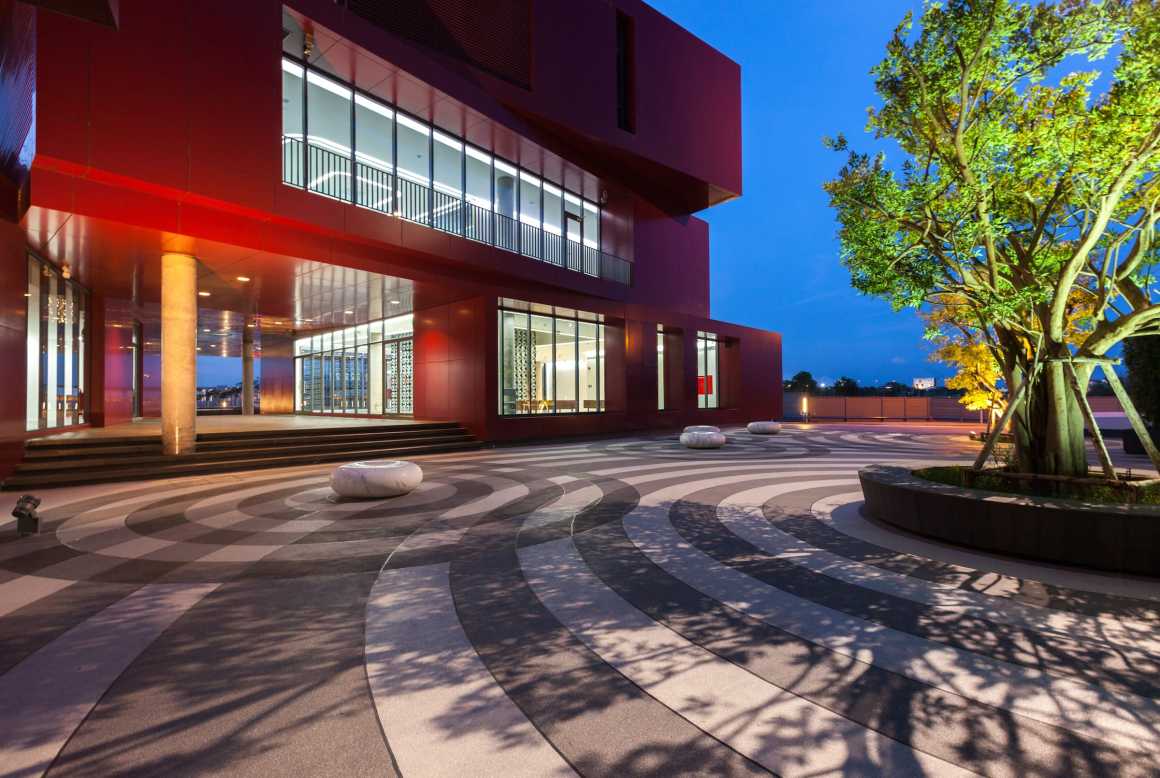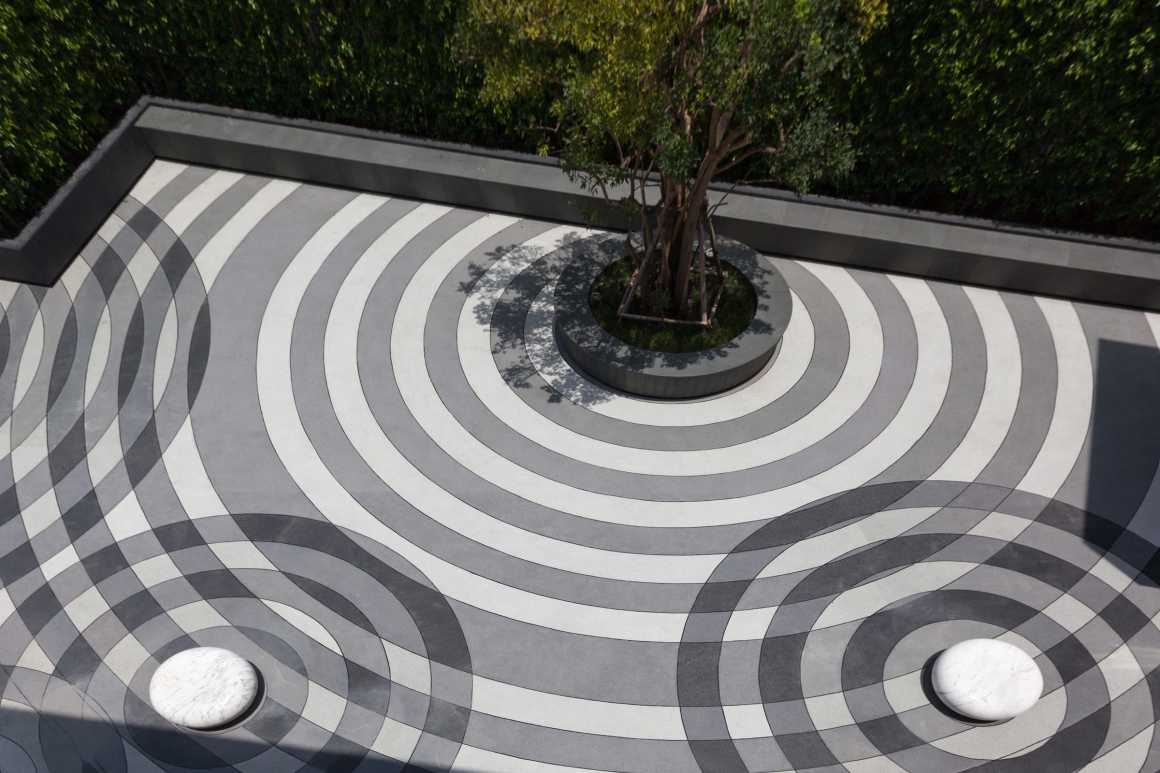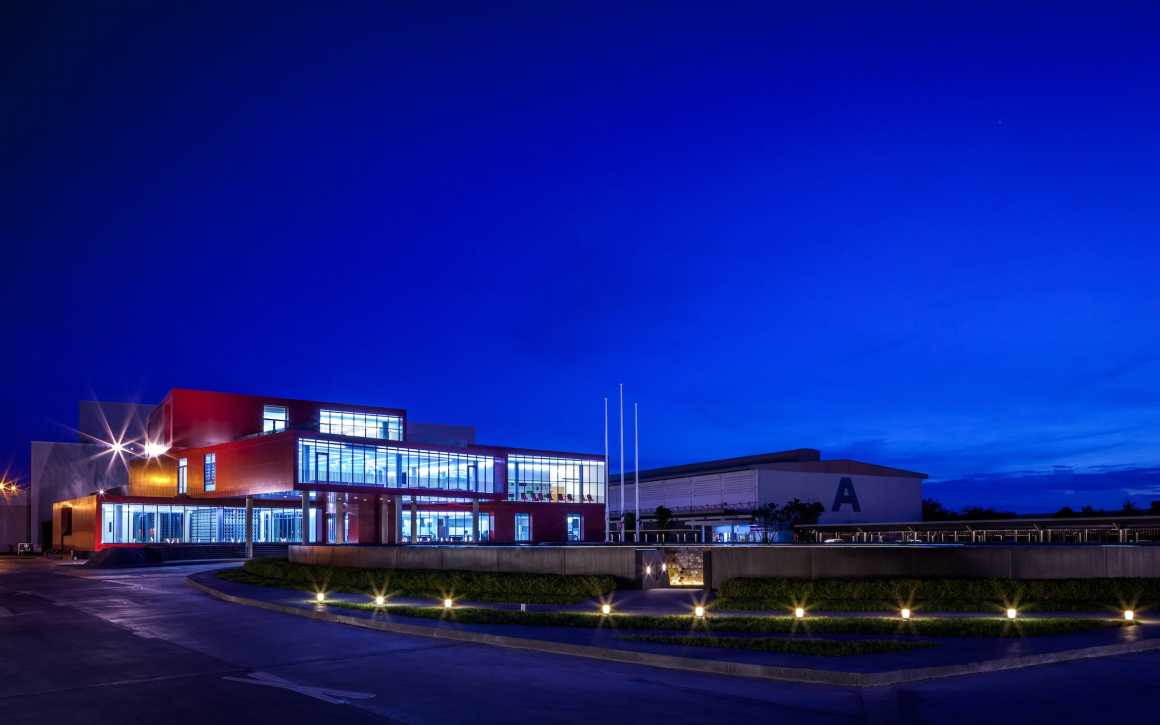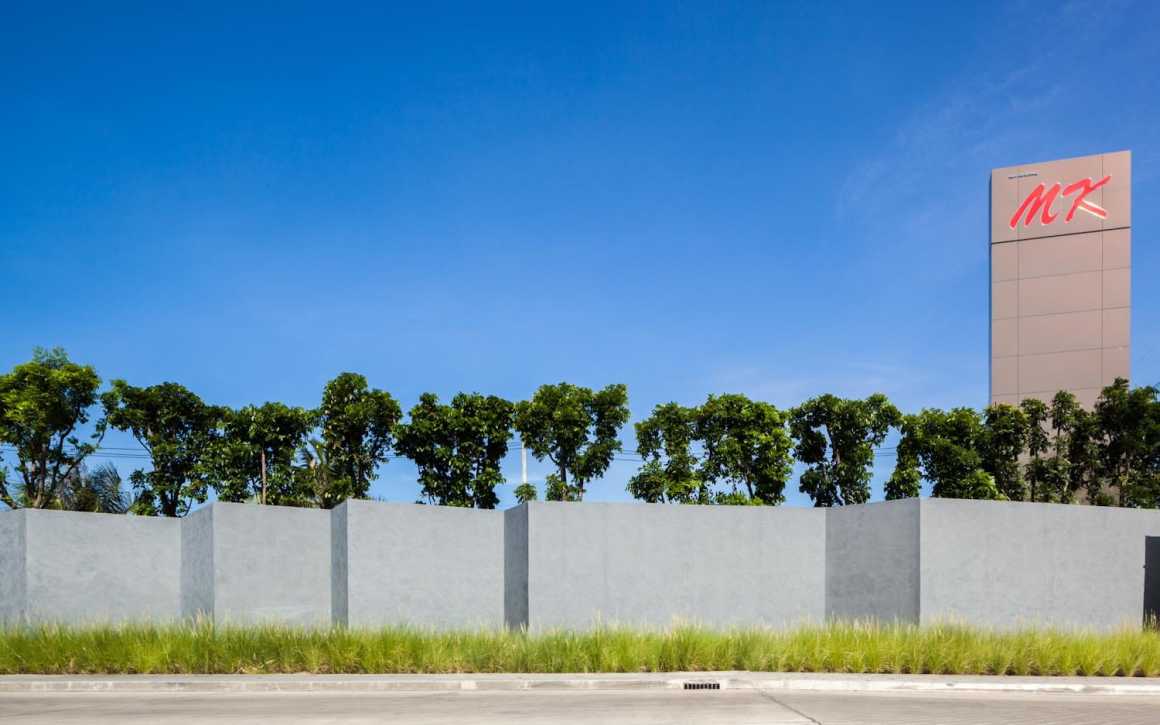 项目名称:MK 中央餐厅
建筑设计:Openbox Architects
完成:2015年
建筑面积:20000平方米
项目地点:泰国曼谷
客户:MK餐饮有限公司
Project Name: MK Central Kitchen
Architect Firm: Openbox Architects
Complete Year: 2015
Built Area: 20,000 SQ.M.
Project Location:Bangkok, Thailand
Client: MK Restaurant Co.,Ltd.
更多 Read more about:Openbox Architects