本文由 Hassell 授权mooool发表,欢迎转发,禁止以mooool编辑版本转载。
Thanks Hassell for authorizing the publication of the project on mooool, Text description provided by Hassell.
Hassell:设计并打造一个体现古代佛教传统的当代旅游景点既要寻求两者之间的微妙平衡,也要进行实地探访并开展研究,以深入了解当地的文脉。我们对南京牛首山文化公园的总体规划和公园绿地设计打造了对当地环境影响较小的旅游景点,提升了场地的自然风光和文化影响。
Hassell:Designing a contemporary tourist spot while remaining sensitive to ancient Buddhist traditions requires a fine balance – plus a lot of local knowledge and immersive research. Our masterplan and parkland design for the Nanjing Niushoushan Cultural Park creates a low-impact tourism site that enhances both the site's natural beauty and cultural significance.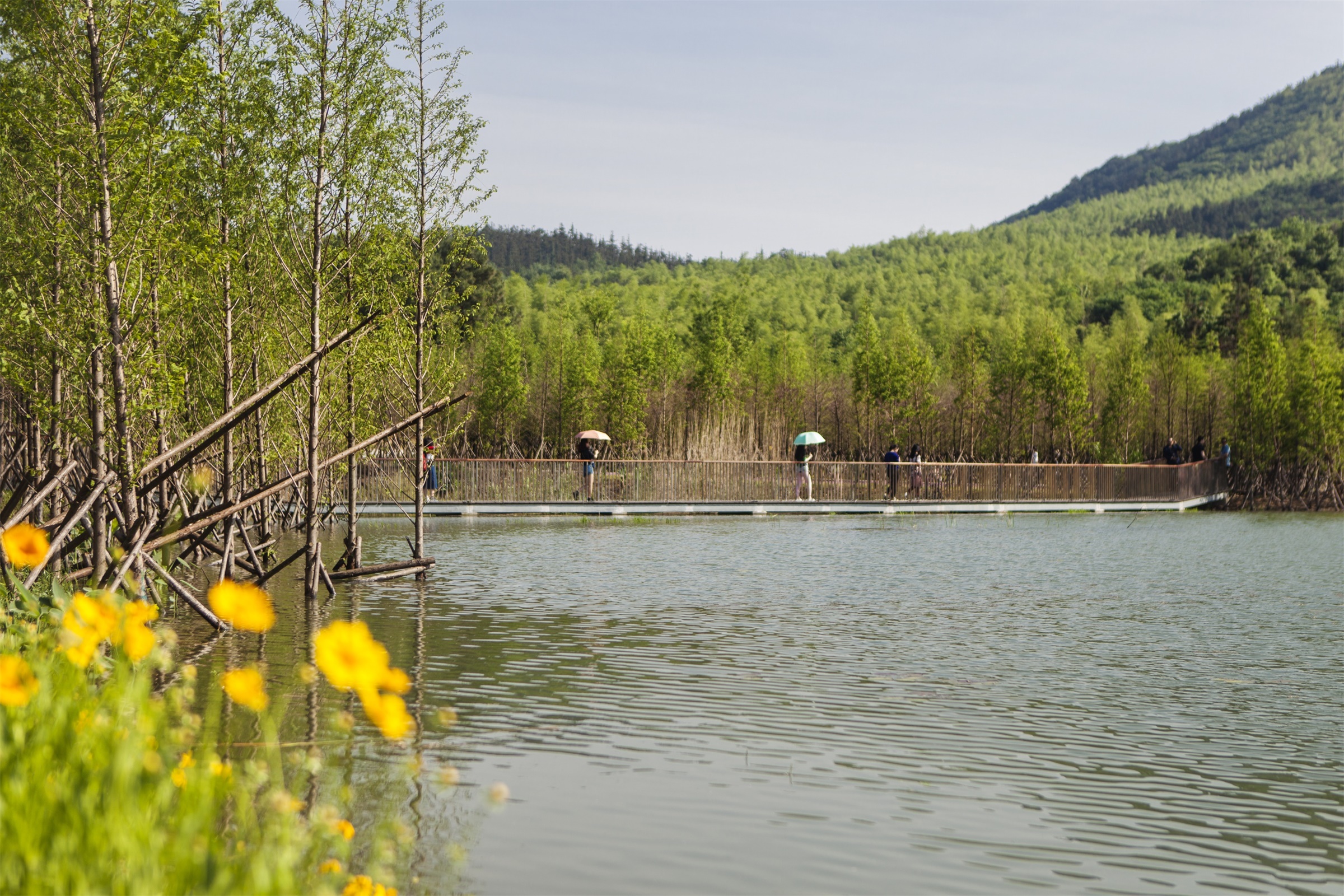 在南京南部群山环抱的江宁区中的密林场地,我们以禅意为主导并以佛教经文卷轴生发设计概念,进而制定了总体规划。
Guided by the spirit of Zen, our masterplan for the dense forest site in Nanjing's mountainous southern Jiangning district was based on the concept of a Buddhist scripture scroll.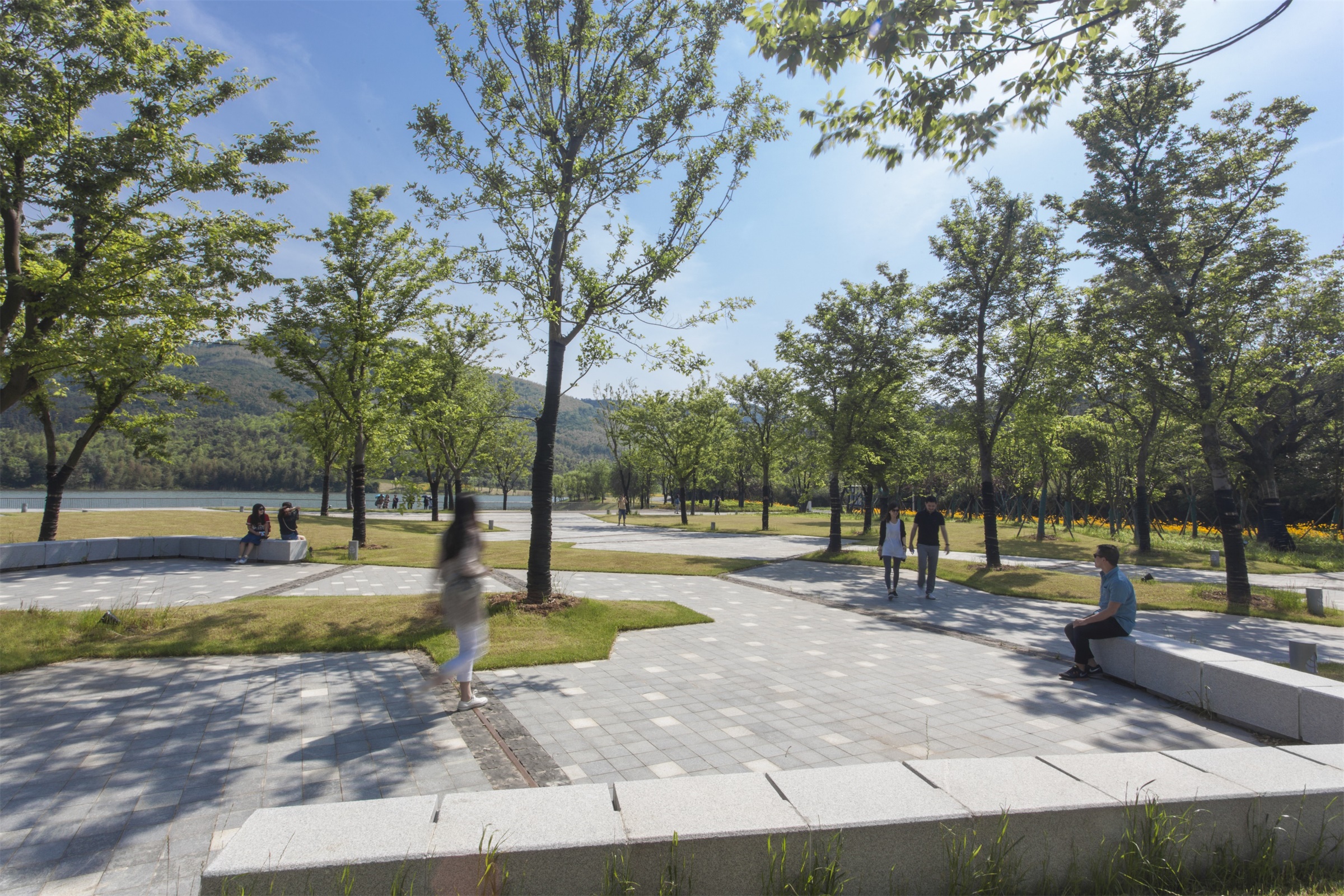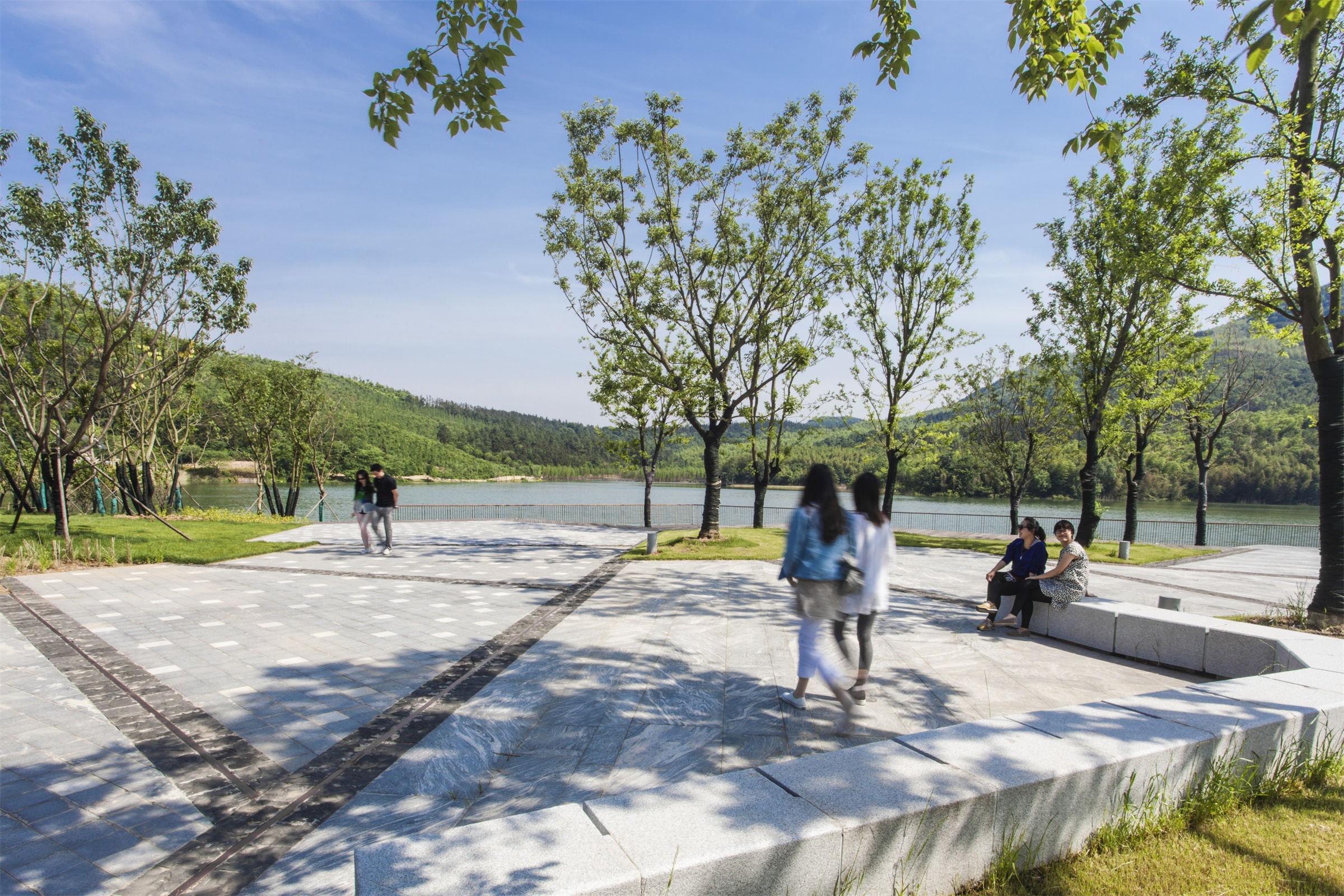 总体规划对公园的商业需求与山间受一定开发限制的圣地作了平衡,相应地对未来的当地开发奠定了基础。四通八达的景观道路、步行及骑行道路将公园与牛首山的所有重要景点(例如:佛顶山、世界禅学中心)相连通。
The plan balanced the park's commercial aspects with the mountain's more restricted sacred areas and laid a sensitive foundation for future local development. Well-connected, landscaped roads and walking and cycling trails connect the park to all of Niushou Mountain's highlights, including Foding Palace and World Zen Centre.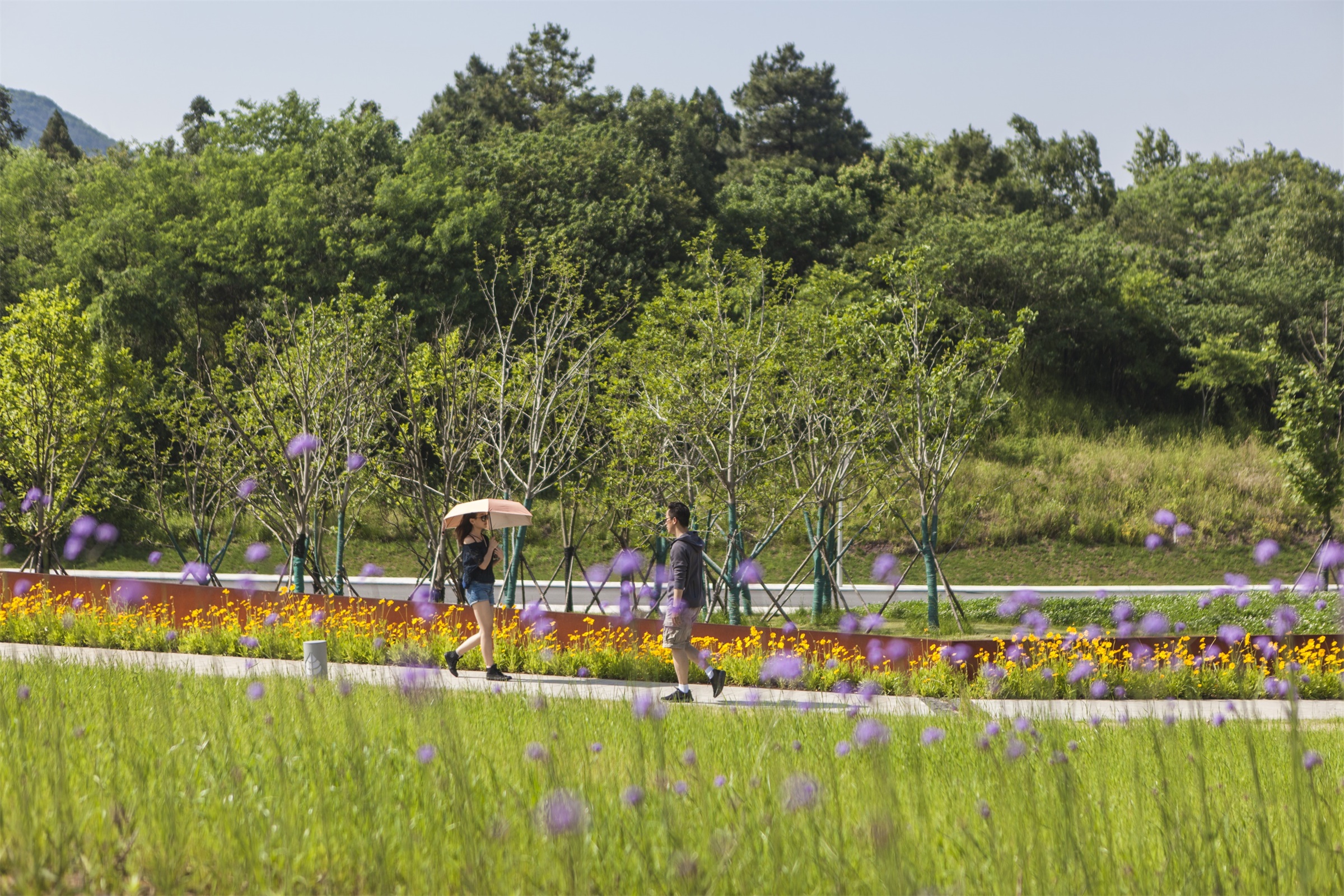 以总体规划为基础,我们设计了景观、广场和公共空间。游客们将从一个平和宜人的入口开启公园体验,随着犹如卷轴且具有解说特色的耐候钢道路的指引下穿过一系列禅意花园。"卷轴"将空间连为一体,期间又点缀焦点空间,如明镜台步道、隐龙湖广场,以一览隐龙湖全景、体验茂密林境、静谧高墙,以尽心体会达摩面壁悟禅的美妙时刻。
Following the masterplan, we designed the landscape, plazas and public areas. Visitors start with a serene welcome and are visually guided through a series of Zen gardens by the interpretative Corten steel pathway. This ​"scroll" ties the spaces together and punctuates focal areas, like the bright mirror path, the Yinlong Lake plaza with its panoramic lake and mountain views and the high wall and site of Bodhidharma's ​'wall gazing' meditation.
▼耐候钢道路指引游客 Visitors are guided by the Corten steel pathway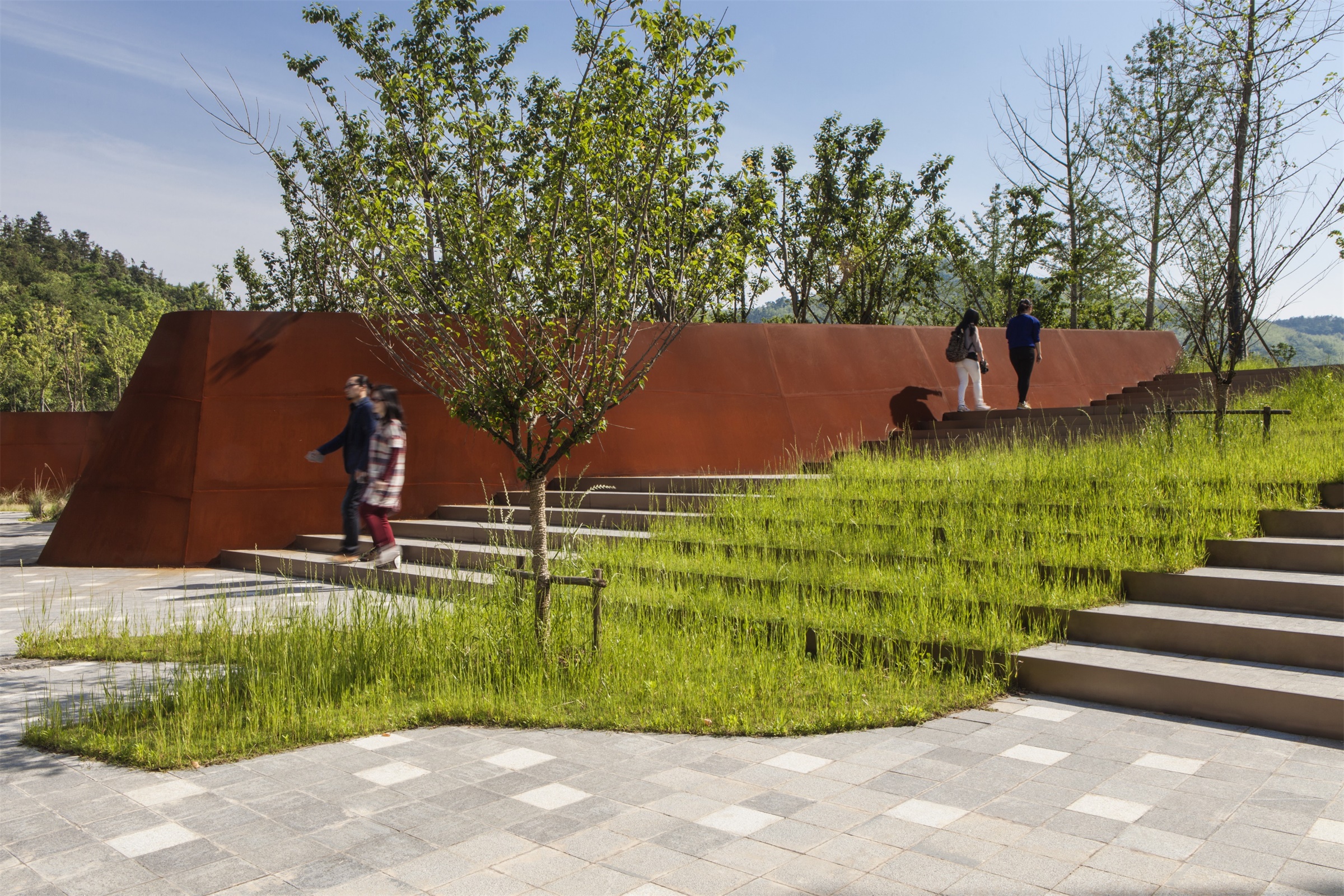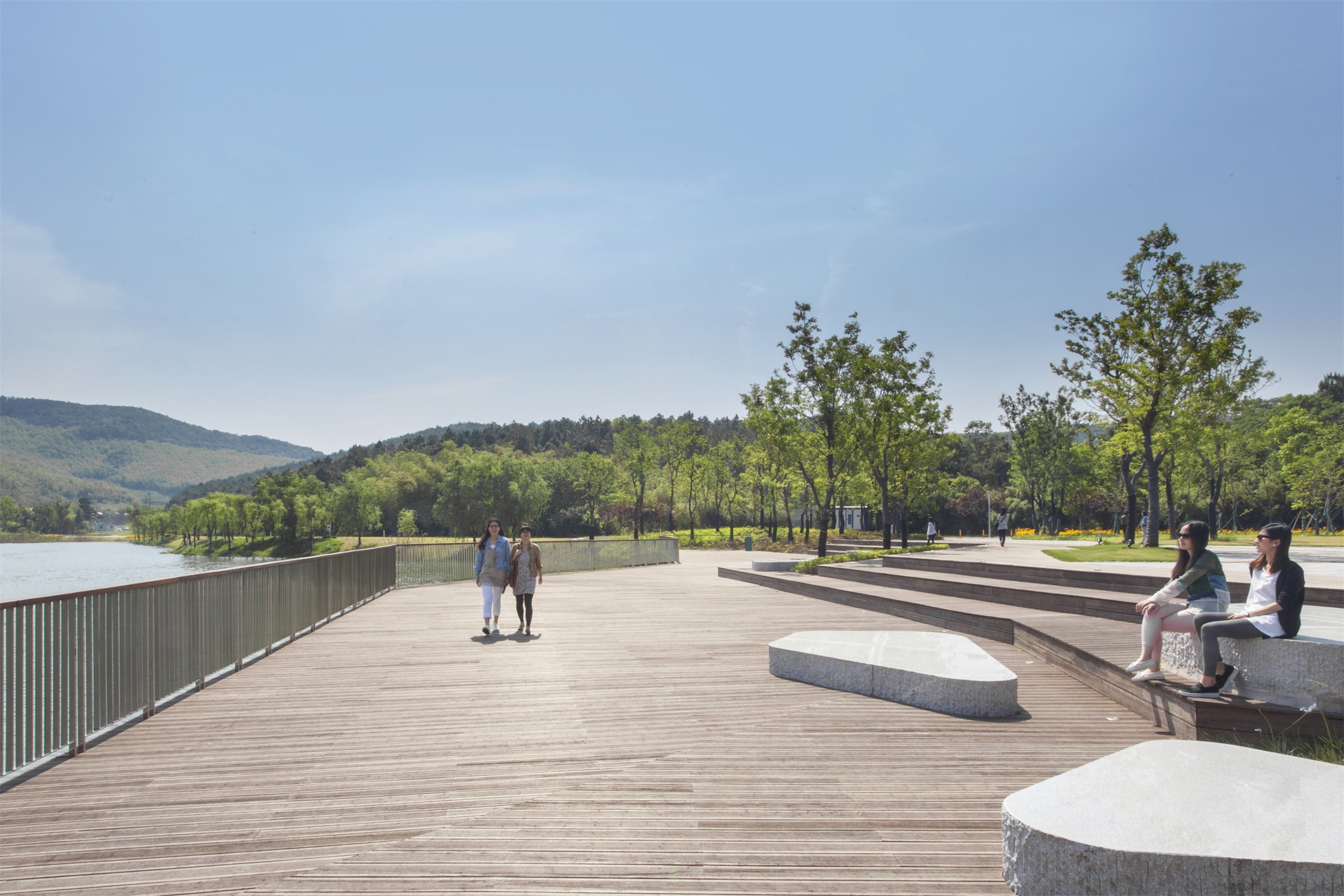 观景平台、观景亭和休憩点散落于公园的自然美景中,视觉上与周围环境融为一体,同时也为后代保留了历史悠久的佛教寺院、宝塔和明代遗址。
Viewing platforms, pavilions and rest points sit within the natural setting with minimal visual and environmental impacts, preserving the historic Buddhist monasteries, pagodas and Ming Dynasty relics for future generations.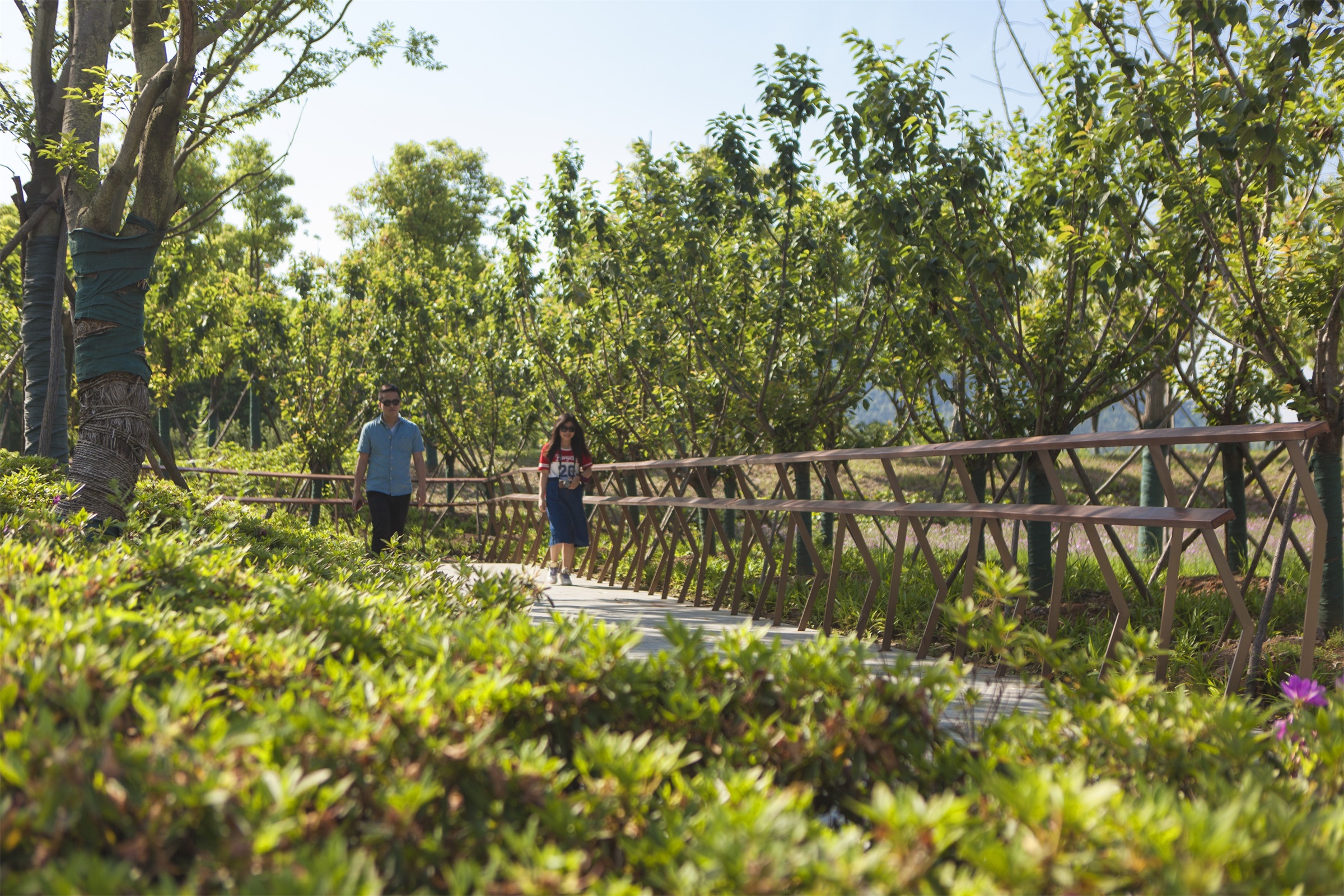 项目亮点 
1. 2019年片区总营达4亿人民币
2. 公园开放三年内吸引500万名游客
3. 大众点评网逾7万条评价,平均评级达5星
Highlights
1. In 2019, the total business of the area reached 400 million yuan
2. The park attracts 5 million visitors within three years
3. Dianping.com has over 70,000 reviews, with an average rating of 5 stars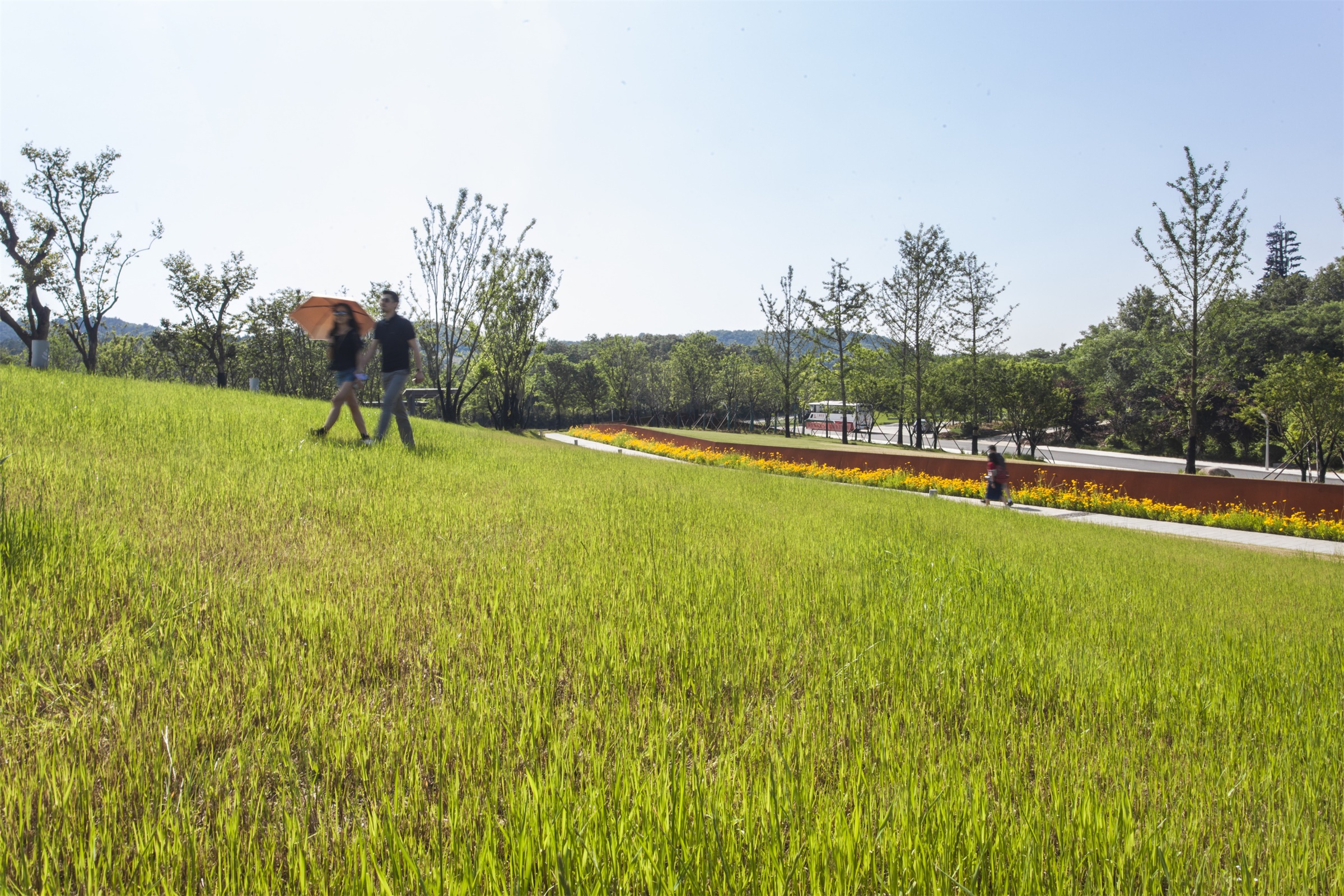 地点:中国,南京
客户: 南京牛首山文化旅游集团
规模:80公顷,总平 / 1期,17.5公顷
时间:2014年
专业领域:景观设计
专长:旅游、公共空间
协作方:上海聚隆绿化发展有限公司
设计团队:Angus Bruce、Andrew Wilkinson、Tony McCormick、李奕祥、李生贵、蔡颖莹、叶舒萍
摄影:林强生
Location: Nanjing, China
Client: Nanjing Niushoushan Culture Tourism Development
Scale: 80 ha master plan / Phase One 17.5 ha
Year: 2014
Disciplines: Landscape Architecture
Expertise: Public Realm
Collaboration: E Garden
Team:Angus Bruce, Andrew Wilkinson, Tony McCormick, I-Hsiang Lee, Eric Lee, Yingying Cai, Shuping Ye
Images: Johnson Lin
更多 Read more about: Hassell