本文由 AUTHOS.ch 授权mooool发表,欢迎转发,禁止以mooool编辑版本转载。
Thanks AUTHOS.ch for authorizing the publication of the project on mooool, Text description provided by AUTHOS.ch.
AUTHOS.ch和设计师Stella Speziali携手为苏黎世设计双年展设计了一个名为"薄幕云(NEBULOSUS)"的沉浸式体验装置,该装置是对边界感知发出的叩问。
AUTHOS.ch & Stella Speziali join forces to interrogate the confines of perception. Together they present an immersive experiential pavilion at the Zurich Design Biennale: NEBULOSUS
▼清晨时分 Early morning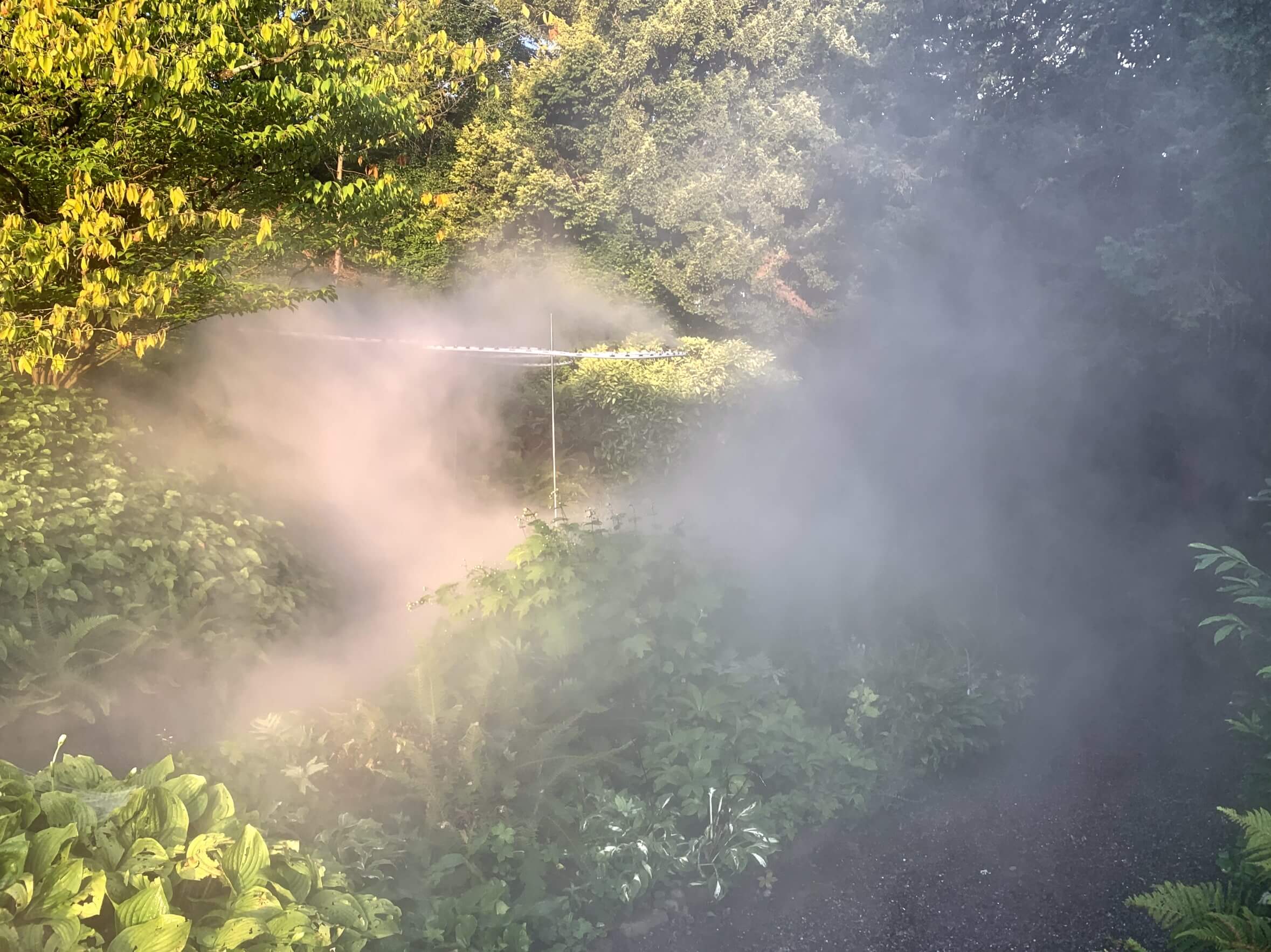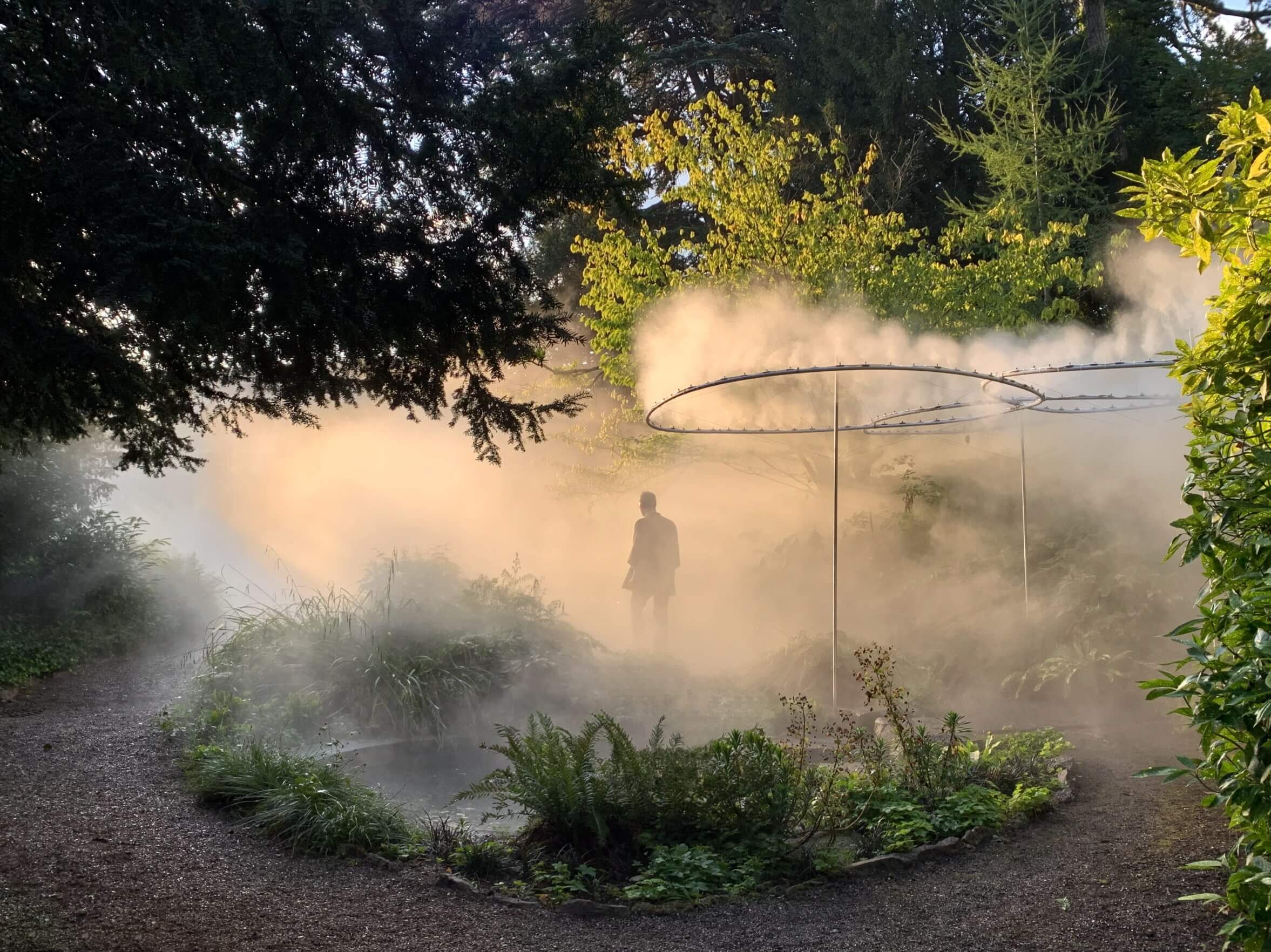 "薄幕云"既是一种由薄雾揭开的强化式实境体验,也是对空间边界的陈述。装置利用薄雾作为一种无形的、短暂的物质,沉浸式的"结构"——薄幕云,为游客提供了一种超越感官的空间边界探索体验。
NEBULOSUS is both an augmented reality experience which is unveiled by mist and a statement about the spatial boundaries men are bent to. Using mist as an intangible, ephemeral material, their immersive 'structure' – called NEBULOSUS – provides an ultra-sensory, spatial-boundary-exploring experience for visitors.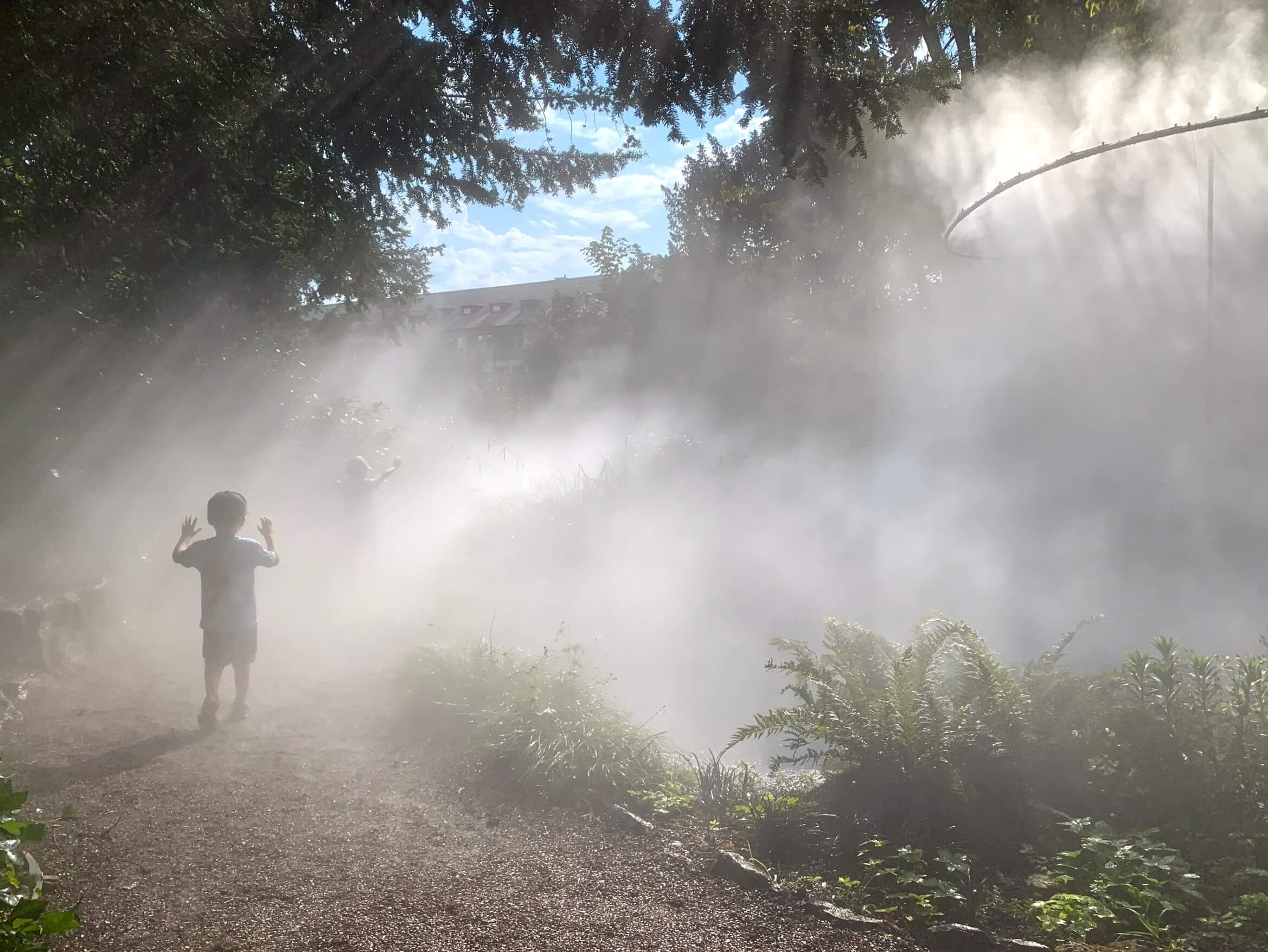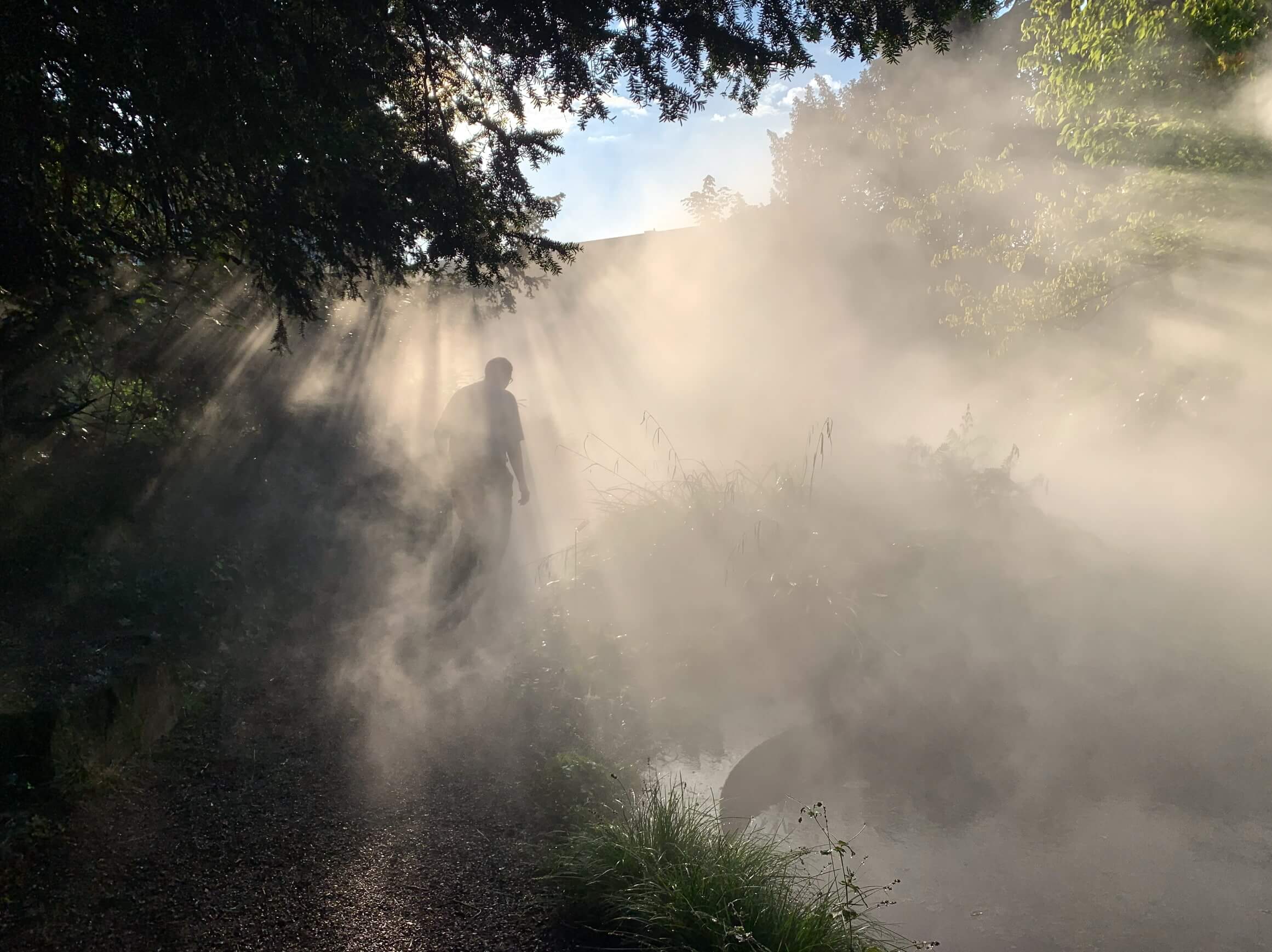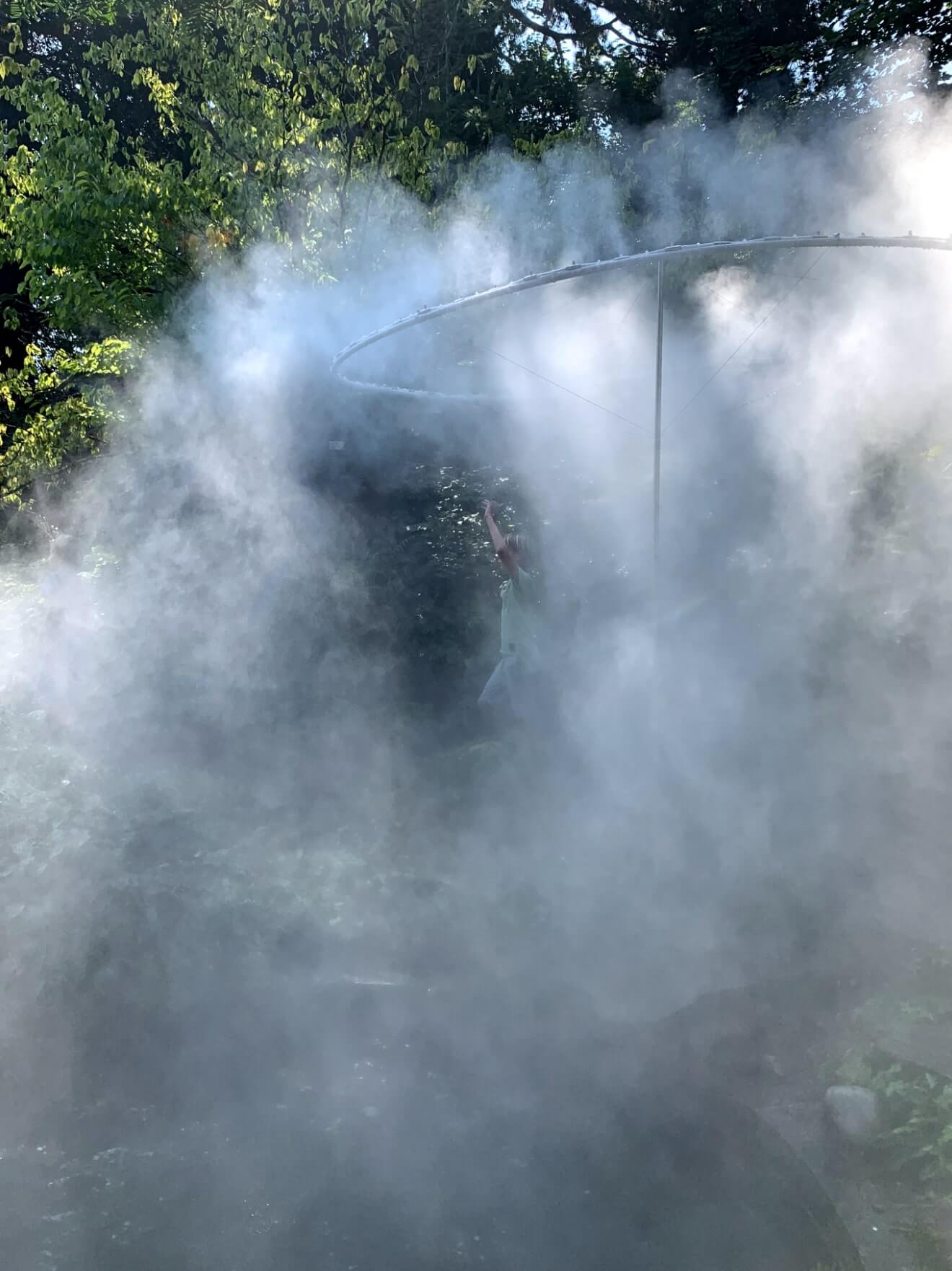 位于苏黎世市中心老植物园内的"薄幕云"装置重新定义了空间,薄雾在50多平方米茂盛的植被上微妙地流动,它的边界是无尽的,它的形态也完全取决于当前的气象条件。该装置还提醒人们,气候是无法控制的,其平衡也是脆弱的。
The NEBULOSUS 'pavilion' redefines space. Located in the Old Botanical Garden in the centre of Zurich, its mist flows delicately over more than 50 square metres of lush vegetation. Its limits, however, are boundary-less; its form is entirely dependent on the meteorological conditions of the present moment. NEBOLOSUS also reminds us about the impossibility of taking control over the climate as well as its fragile equilibrium.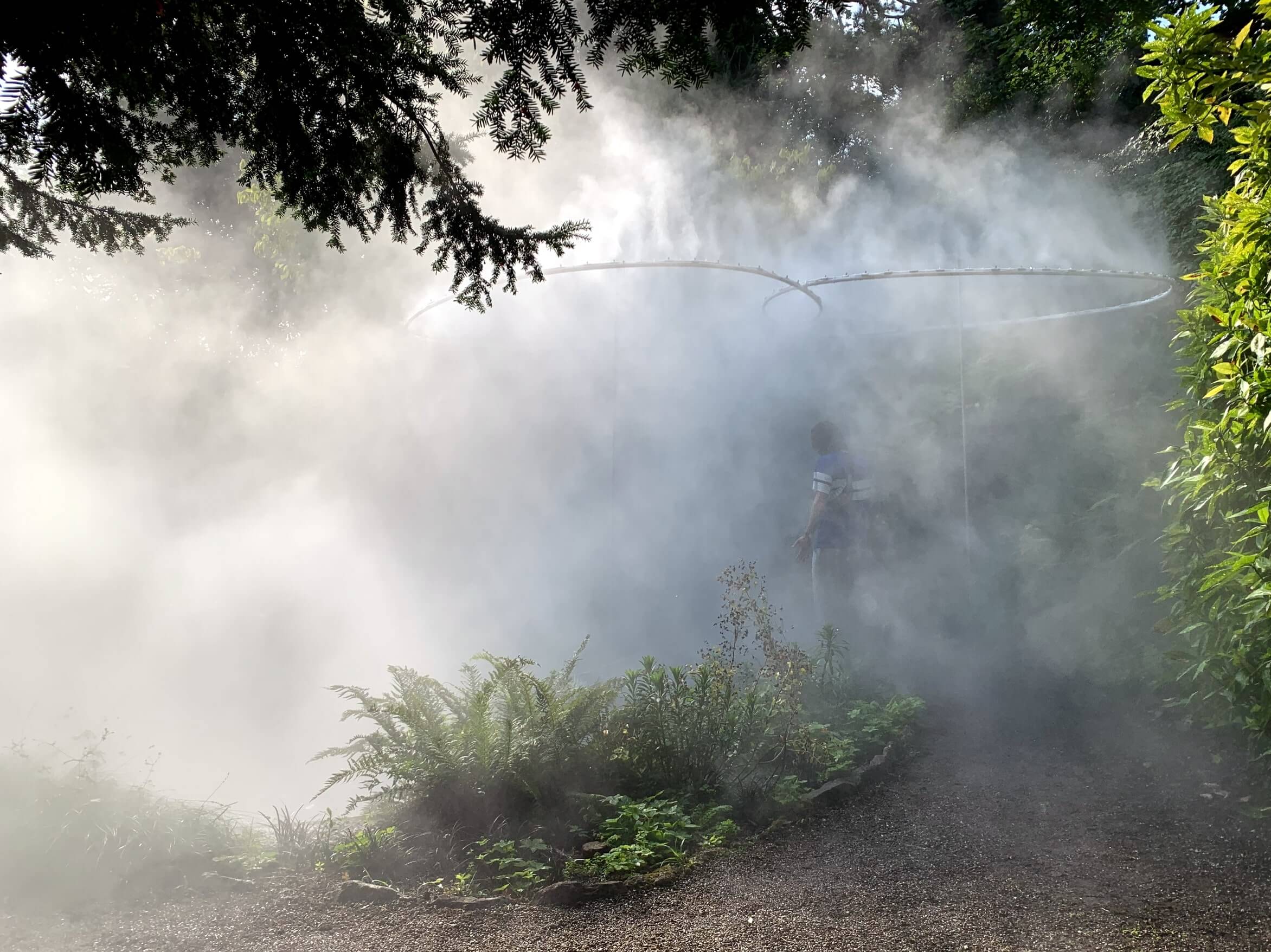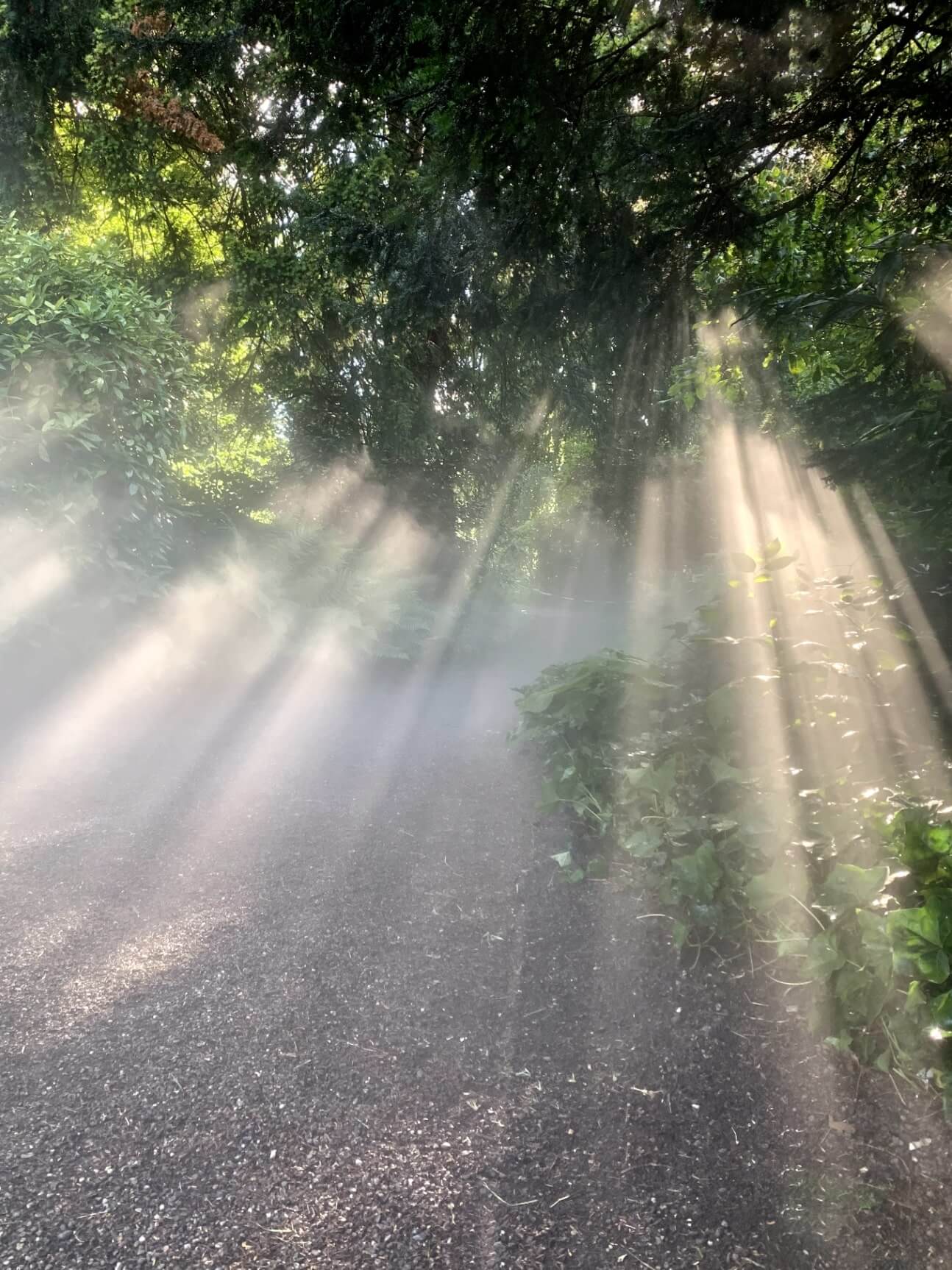 白天,柔和的蒸汽云不断四溢。天黑后,借助投影映射,空间被转化为一种数码影像,产生了另一种难以捉摸的本质。由阴影线和角度构成令人眼花缭乱的形状矩阵,根据游客的动作做出反应。
During the day, soft clouds of vapour are in constant motion. Later, after dark, the space is transformed into a digital phenomenon, thanks to projection mapping, generating a further kind of untouchable essence. Here, a matrix of shaded lines and angles emerges, these dazzling shapes reacting to visitors' movements.
▼夜晚借助投影映射,空间被转化为一种数码影像 Thanks to projection mapping, the space is transformed into a digital phenomenon after dark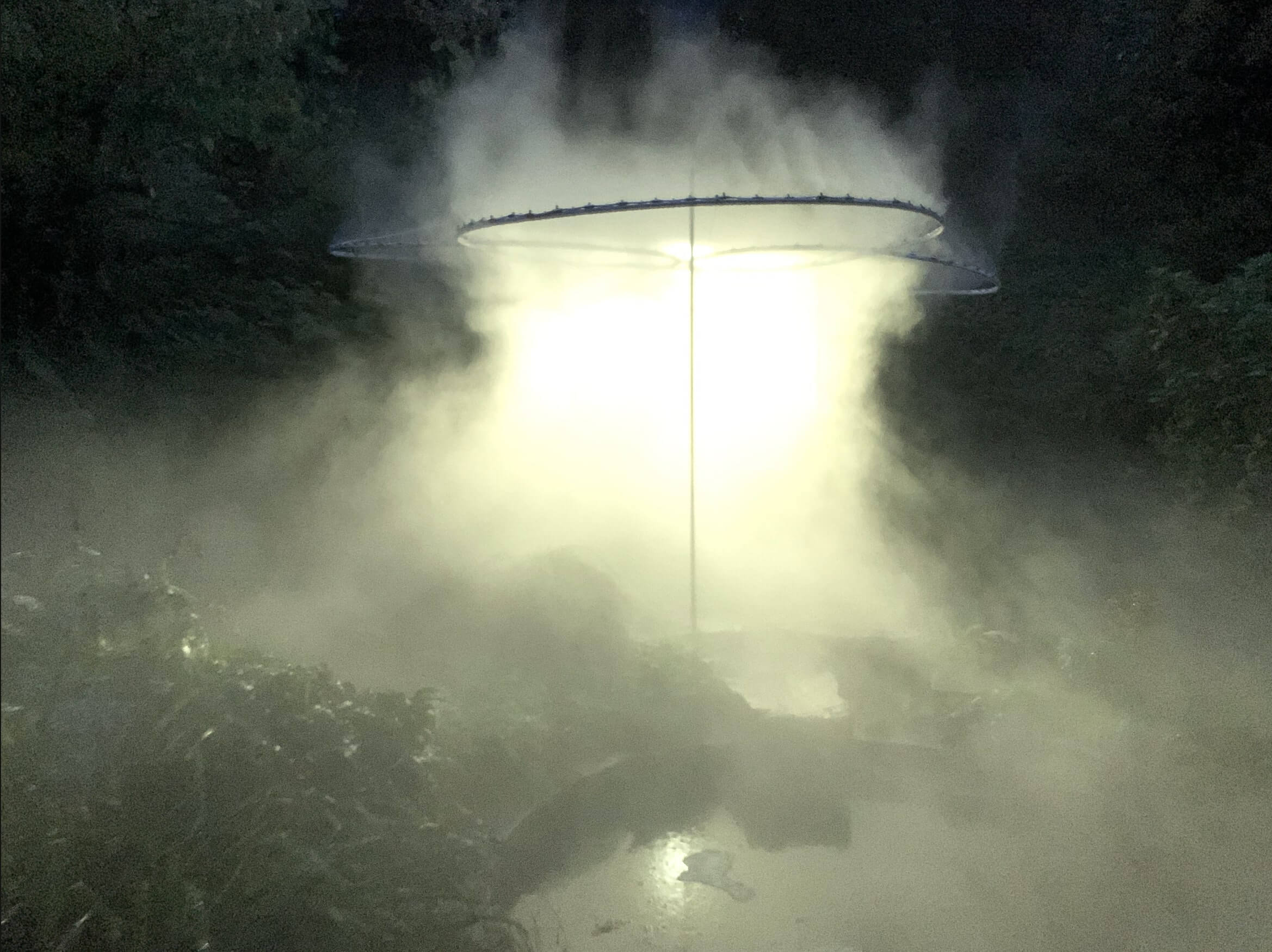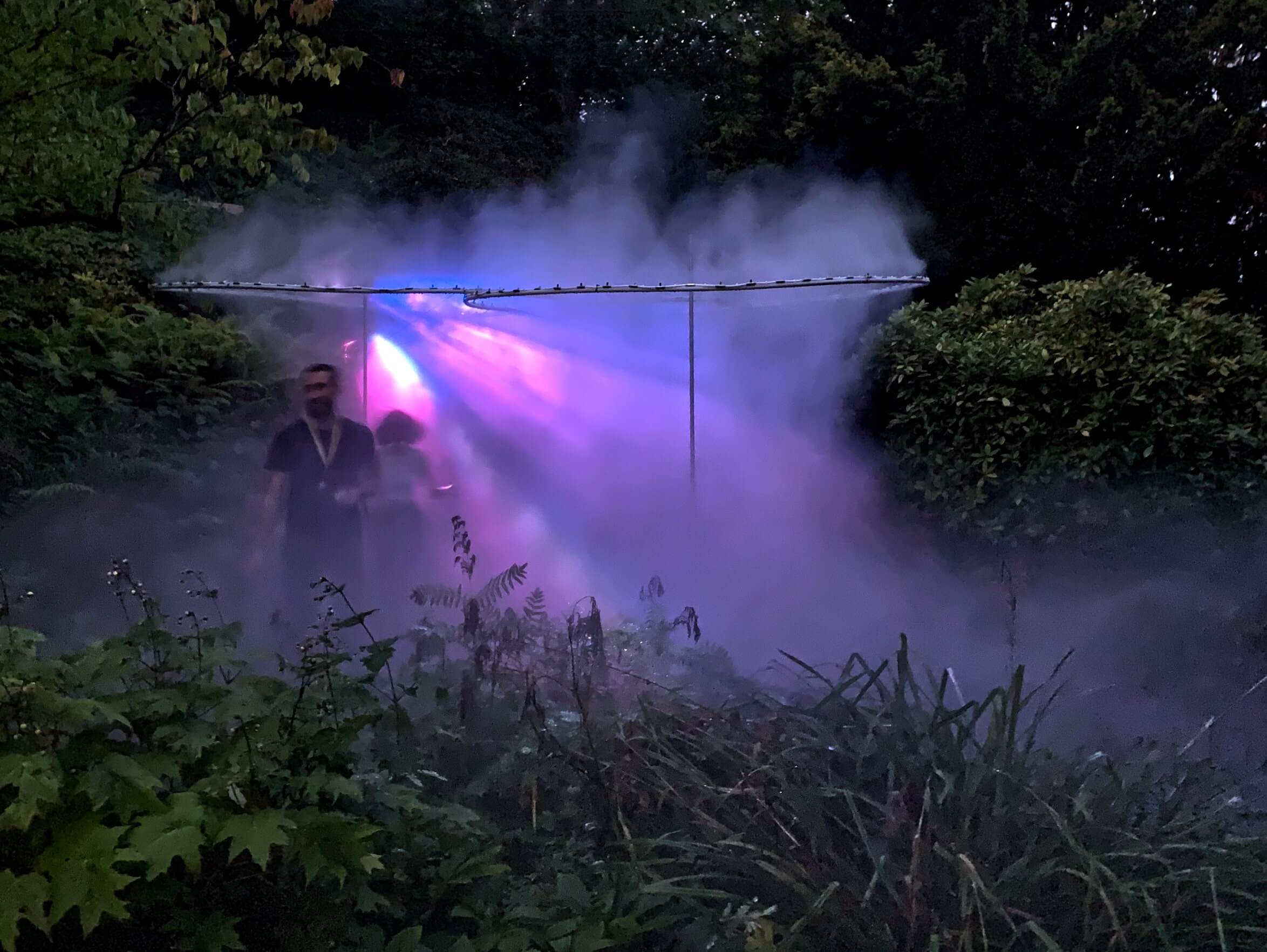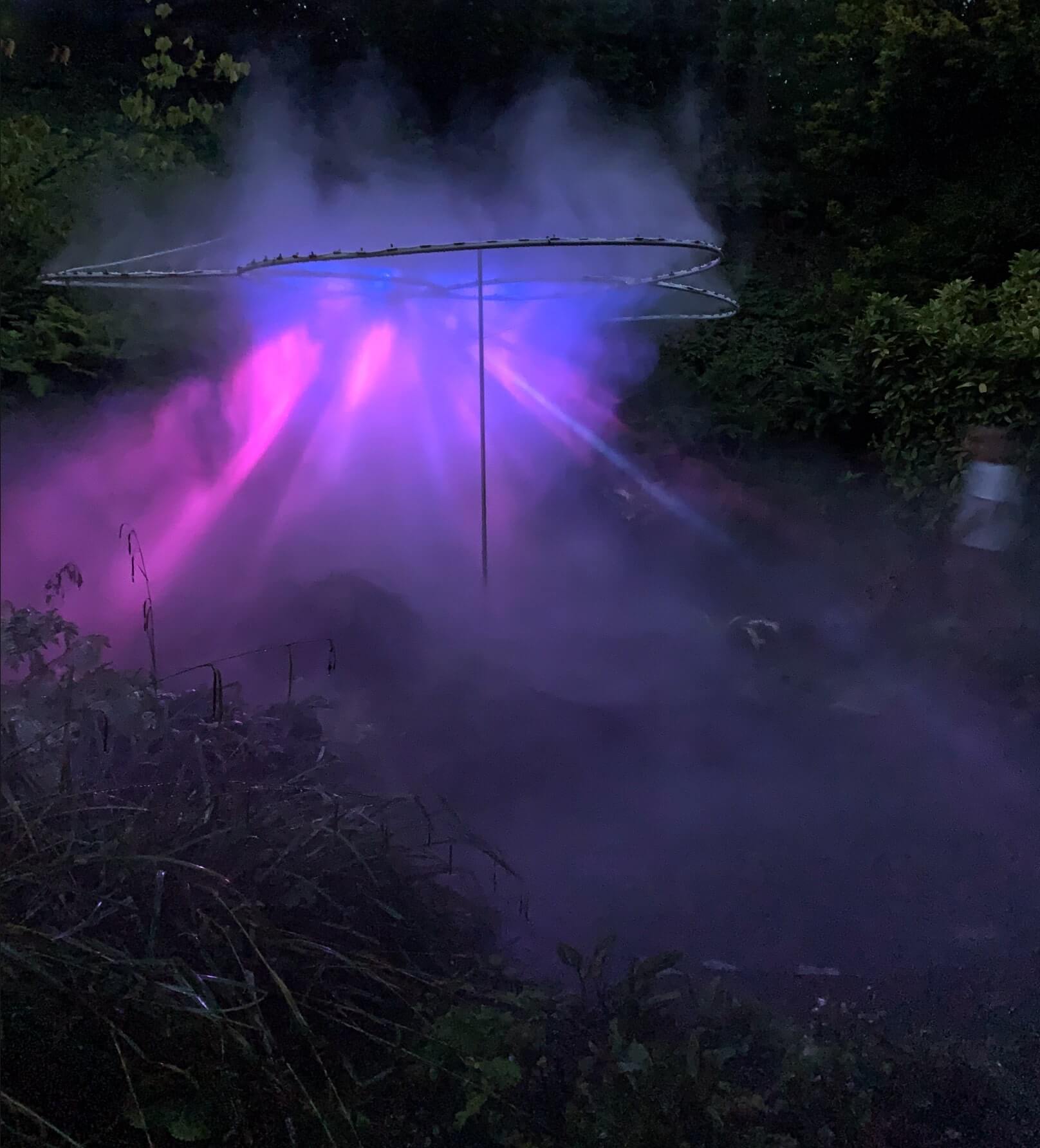 游客在此能感觉到三种边界的消失:由雾云创造的空间在不断变化;数字实境的体验没有任何分界;现实世界和虚拟世界的融合。此外,风的不可预测性在薄雾云的释放中起重要作用,人与其自身运动也会影响视觉效果的感知。
Visitors sense the vanishing of three boundaries: the space created by the misty cloud is in constant alteration; the digital reality is experienced without any interface; the fusion between the physical and the virtual worlds. The unpredictability of the wind plays a major role in the cloud's appearance. In addition, people and their movement also influence the perception of the visuals.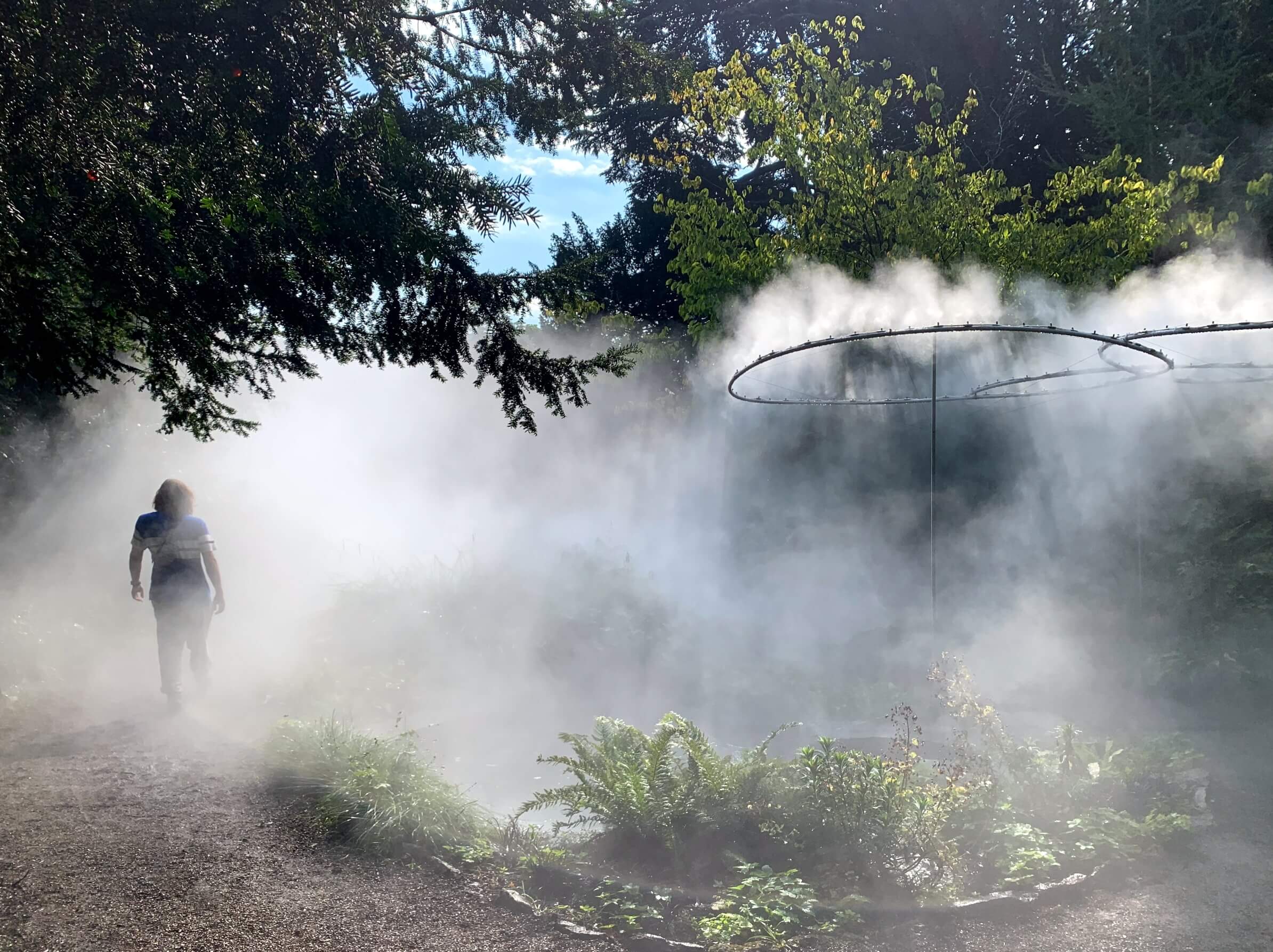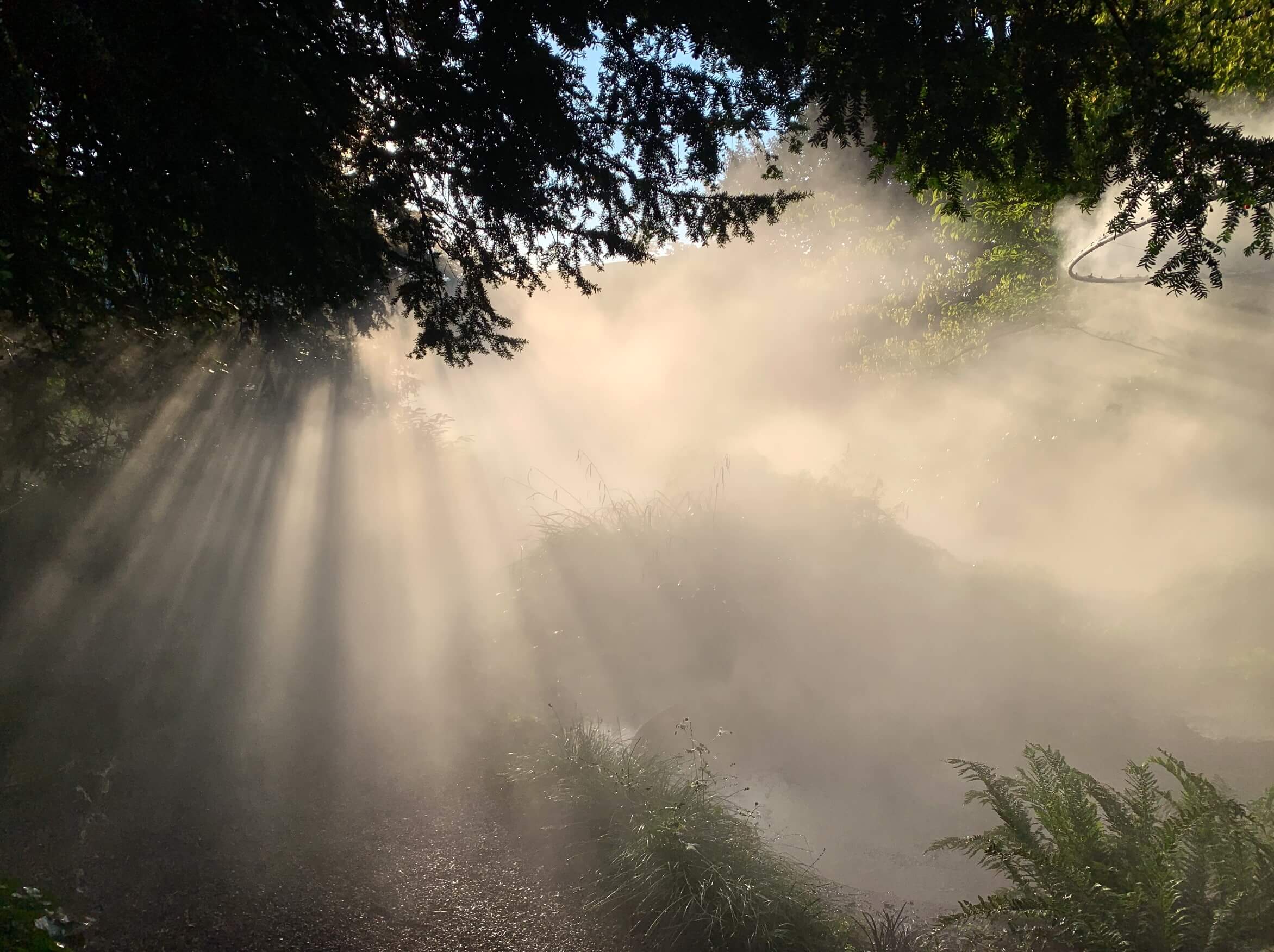 ▼细节和水滴 Detail and water drops
装置的功能除了提醒人们现在比以往任何时候都更不可能掌控气候之外,其不确定性还带来了一种独特的增强实境体验。"薄幕云"装置可免费入场参观,开放时间为每天早上7点至下午7点(9月5日前),特别场"增强实境之夜"于9月4日举行。
Beyond its function as a reminder of the impossibility, now more than ever, of controlling our climate, the unpredictability of NEBOLOSUS makes for a singular augmented-reality experience. The NEBOLOSUS pavilion can be visited every day from 7a.m. to 7p.m. until the 5th of September. Special augmented reality night will take place on the 4th of September. Free Entry.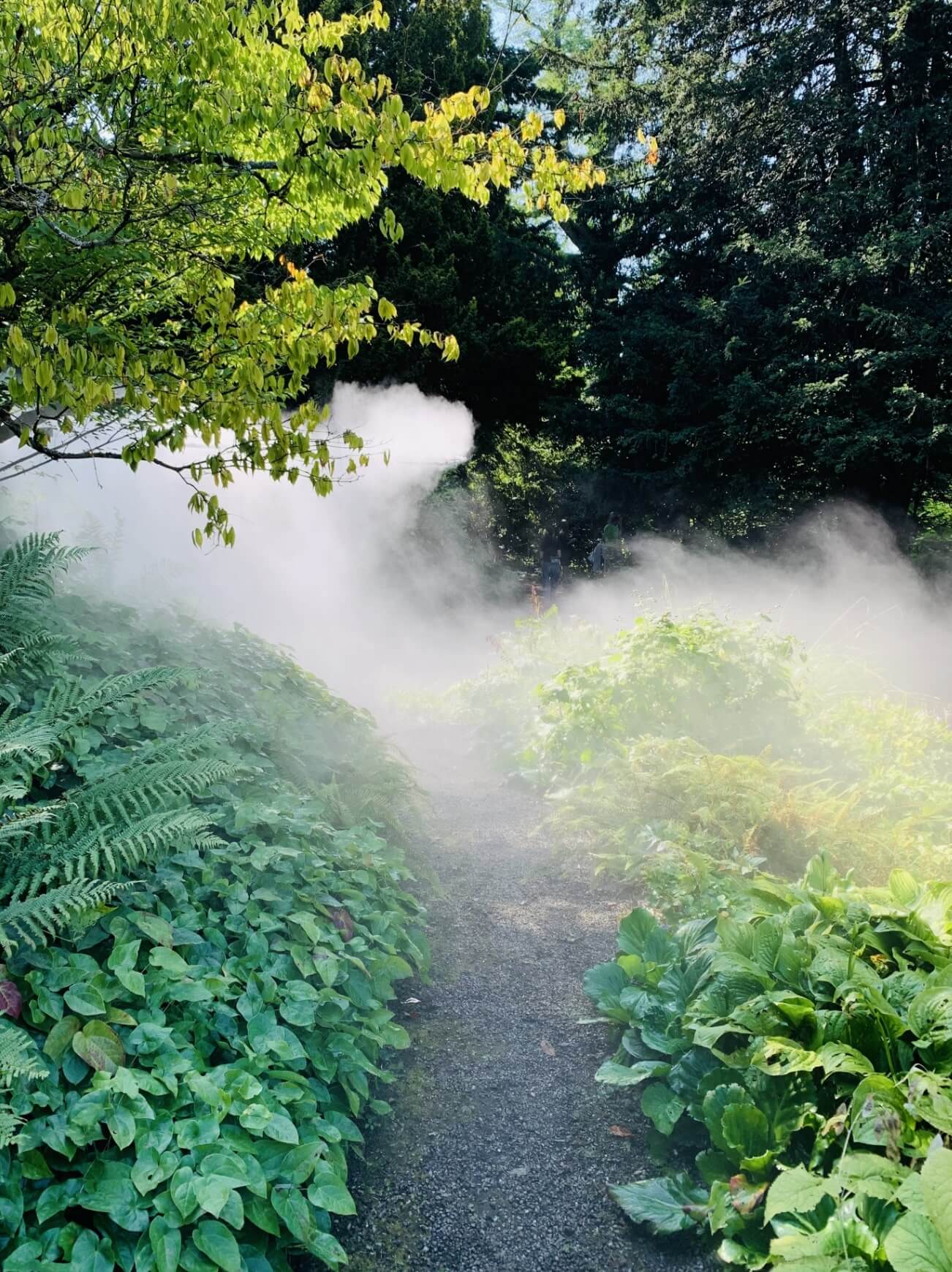 设计团队
AUTHOS.ch – 建筑, 设计&酒店, 日内瓦
Stella Speziali – 交互设计师, 苏黎世
项目为苏黎世设计双年展而设
项目地点:瑞士 苏黎世 老植物园
照片由AUTHOS拍摄
Team:
AUTHOS.ch – Architecture, Design & Hospitality, Geneva
Stella Speziali – Interaction Designer, Zurich
Designed for: Design Biennale Zurich
Location: EPFL -Alter Botanische Garten, Zürich, Switzerland
Photos by AUTHOS
联系咨询/Contact & info:
Alexander
+41764903606
project@authos.ch
---
"'无形'装置在森林之中散出薄雾,雾气与阳光、树林、人互动交流,带来沉浸式的体验。"
审稿编辑  Hongyu
更多 Read more about:AUTHOS.ch