本文由 道远设计 授权mooool发表,欢迎转发,禁止以mooool编辑版本转载。
Thanks DAOYUAN for authorizing the publication of the project on mooool, Text description provided by DAOYUAN.
道远设计:这是一段美妙的大地之旅,带上思绪,走过山川,穿过河流,路过草原,来到峡谷。
DAOYUAN:This is a wonderful trip to the earth. take your thoughts, walk through mountains and rivers, cross rivers, pass through grasslands, and come to the gorge.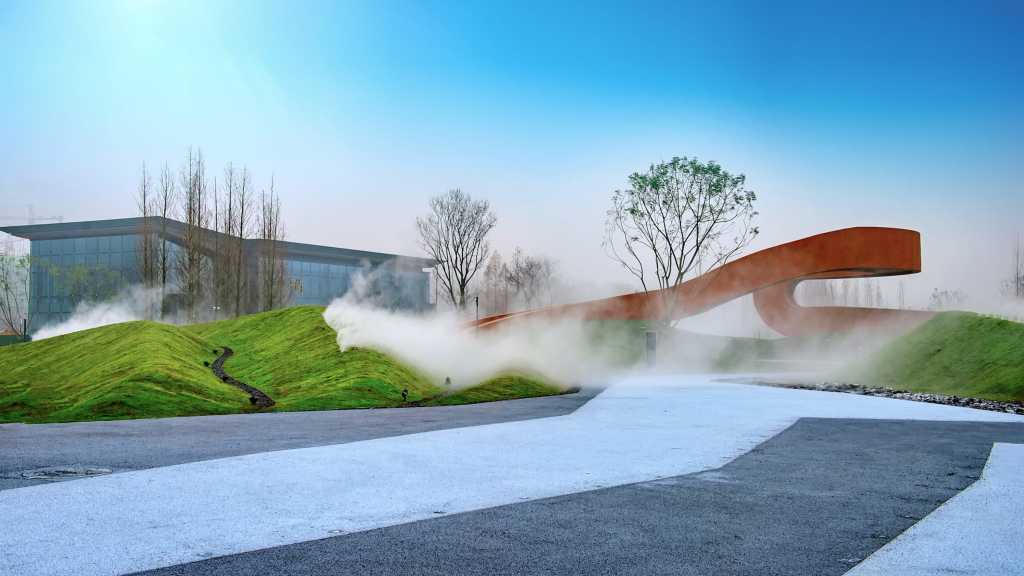 ▼总平面图  Master Plan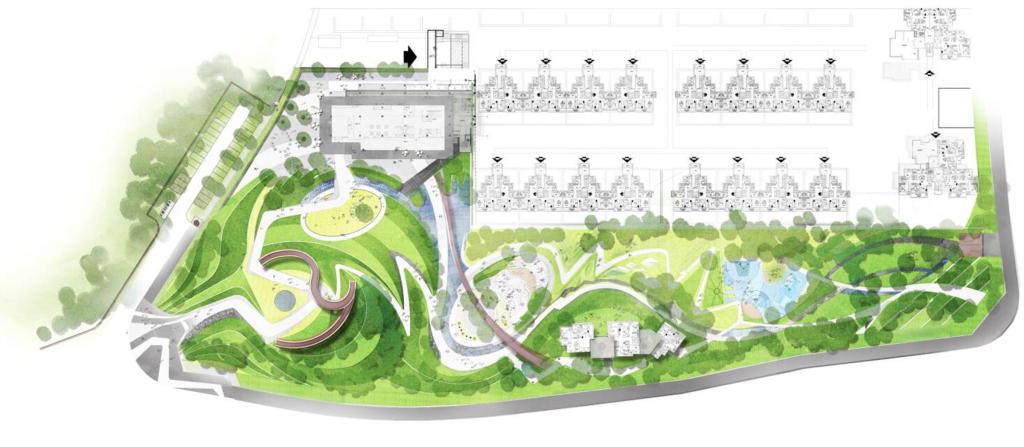 还原一个极具张力的现代大地公园的空间体系,流畅优美的艺术地形结合蜿蜒曲折的现代道路形成公园前场的脉络肌理关系,极具艺术视觉体验的大地纽带由场地中间盘旋而上、孕育而生,与大地机理形成呼应关系。与此同时,也给人带来强烈的视觉冲击力和共鸣感。
Restore a space system of modern earth park with great tension. the smooth and graceful artistic terrain and winding modern roads form the vein texture relationship in the front of the park. the earth link with great artistic visual experience is formed by circling up and breeding in the middle of the park, forming an echo relationship with the earth mechanism. At the same time, it also brings strong visual impact and resonance.
出品:重庆东原
设计:道远设计
施工:仁翔园林
面积:20000平方米
地址:重庆茶园
时间:2017年12月
摄影:雪尔空间摄影 唐曦
Client: Chongqing dongyuan
Design: DAOYUAN Design
Construction: RenXiang Landscape
Area: 20,000 square meters
Address: Chongqing tea park
Time: December 2017
Photographer: XUEER ,Tang Xi
更多 Read more about:DAOYUAN