本文由 STIMSON STUDIO 授权mooool发表,欢迎转发,禁止以mooool编辑版本转载。
Thanks STIMSON STUDIO for authorizing the publication of the project on mooool, Text description provided by STIMSON STUDIO.
STIMSON STUDIO:美国东北大学跨学科科学与工程综合体的新景观是现有校园与相邻的罗克斯伯里社区之间的门户桥梁。
STIMSON STUDIO: The new landscape at the Interdisciplinary Science and Engineering Complex at Northeastern University serves as a gateway bridge between the existing campus and the adjacent Roxbury neighborhood.
▼场景鸟瞰 Aerial view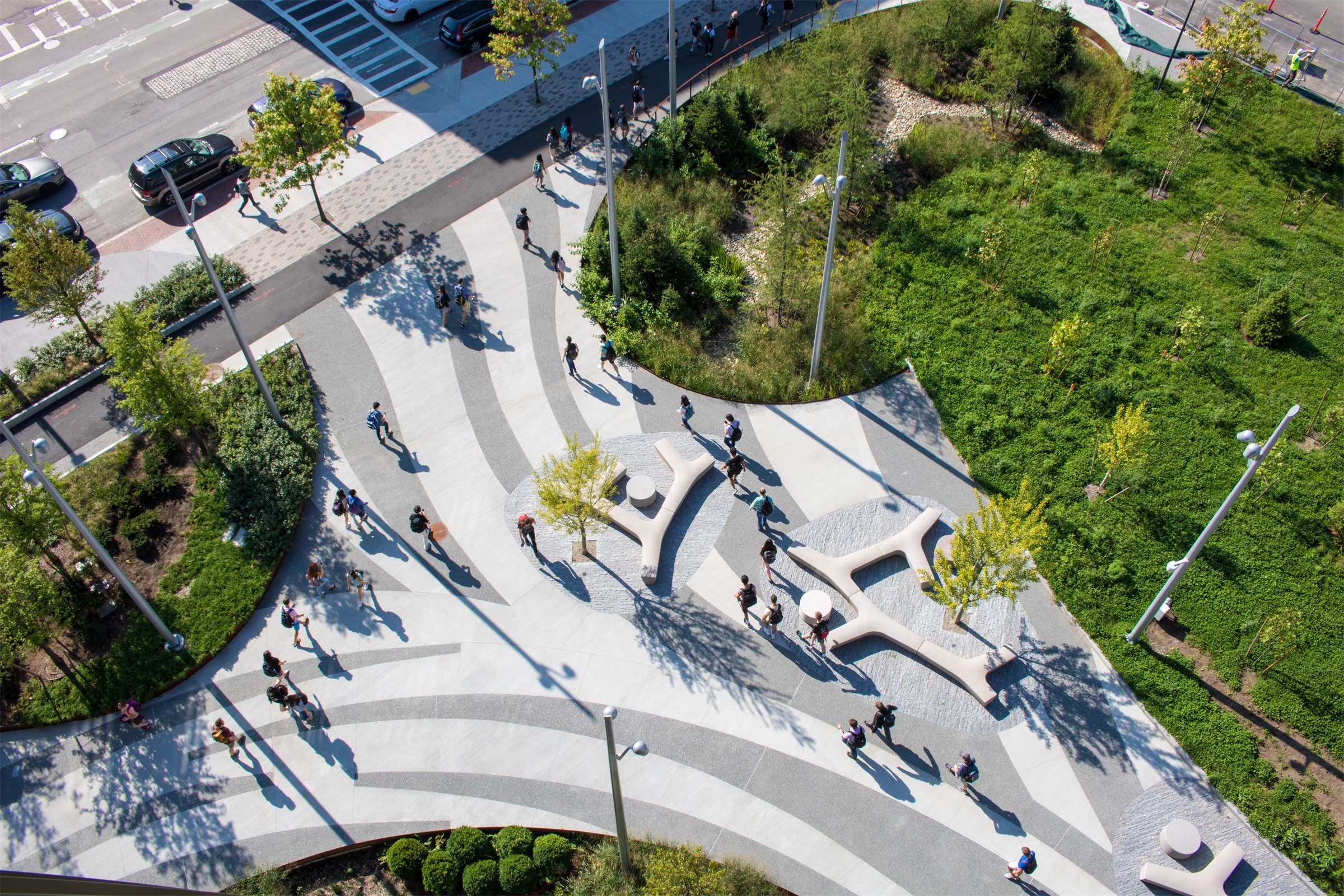 改造后的街景和自行车道为人们提供了独特而安全的步行通勤环境。
A major streetscape intervention and bikeway provides distinct and safe pedestrian and commuter passage.
▼舒适安全的步行通勤环境 Comfortable and safe pedestrian and commuter passage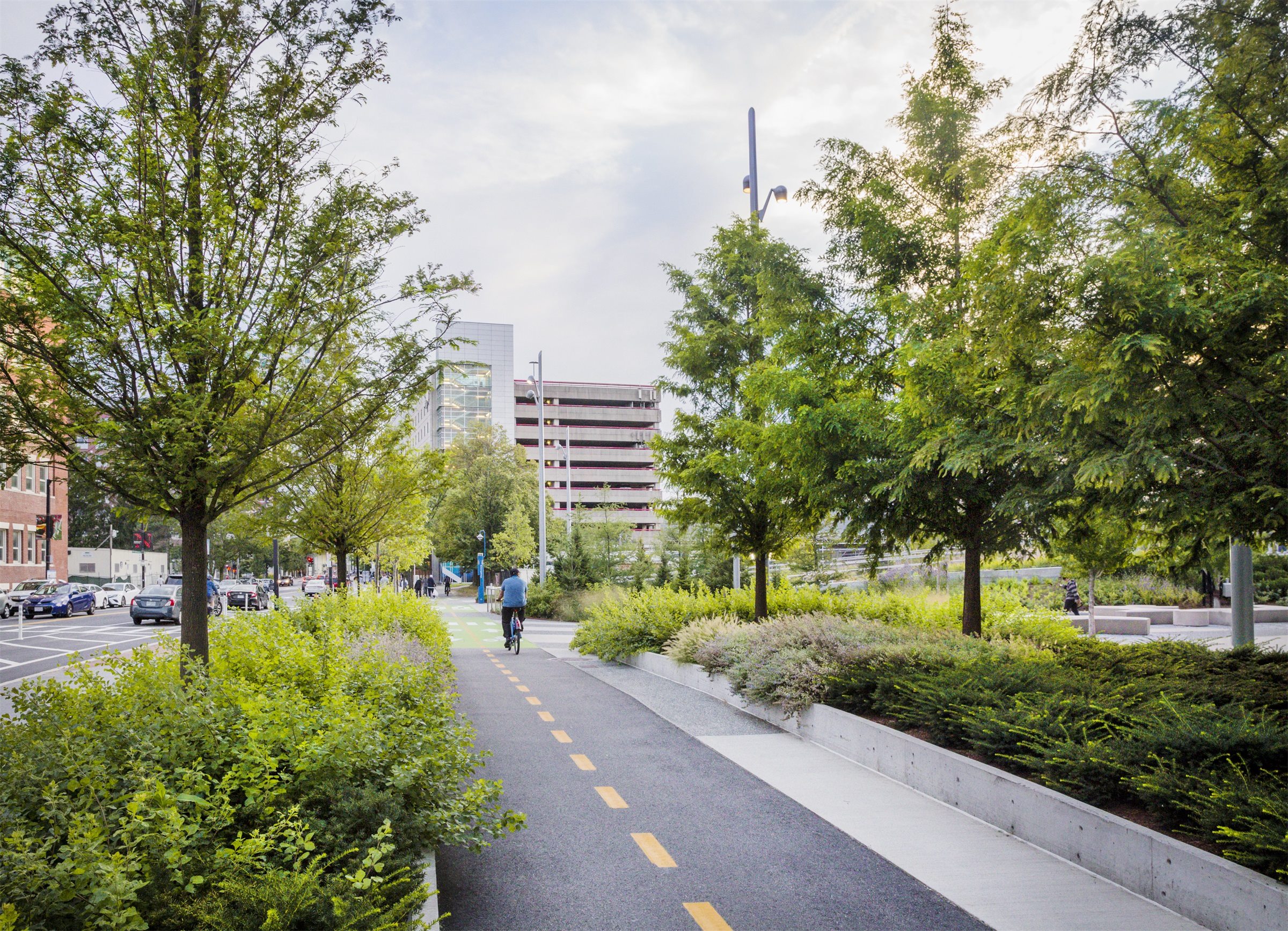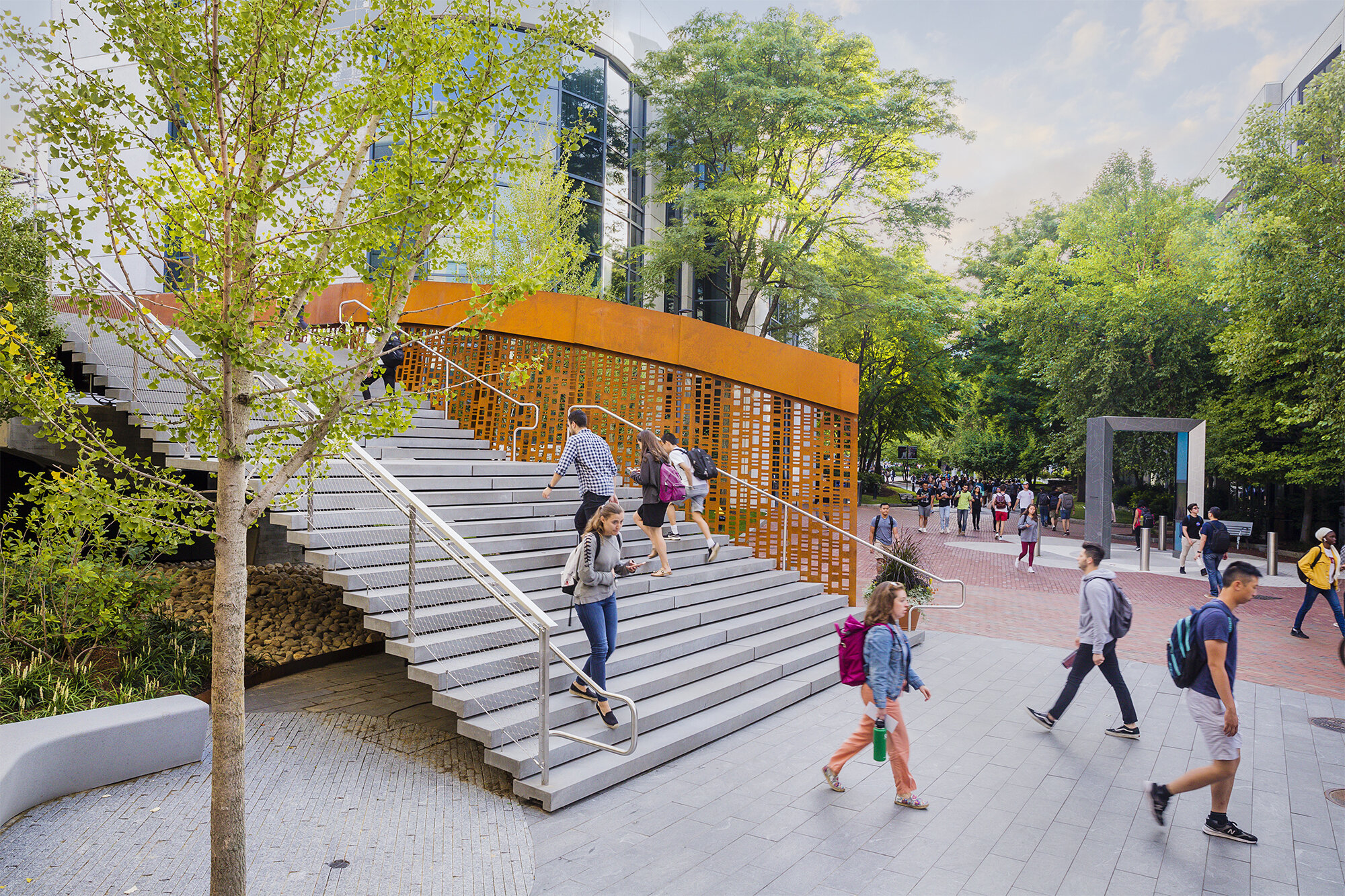 一条优雅的人行坡道从哥伦布大道上升到圆弧形的台地上,一路形成的公共景观延伸至下方的铁路走廊,将人们连接到校园的中心。
An elegant sloped walkway rises from Columbus Avenue to the Arc, an elevated public landscape that extends across the rail corridor below, connecting people to the heart of campus.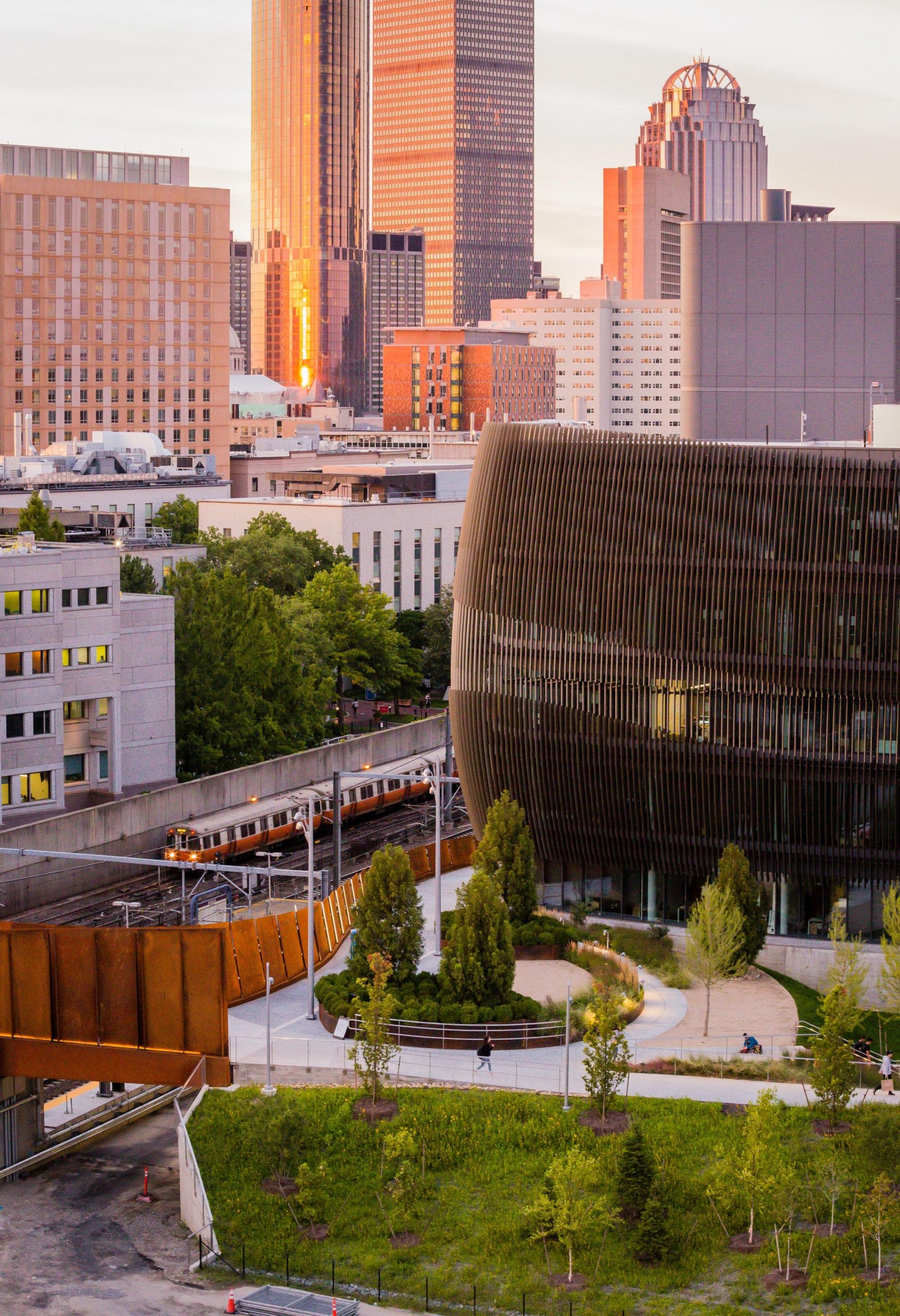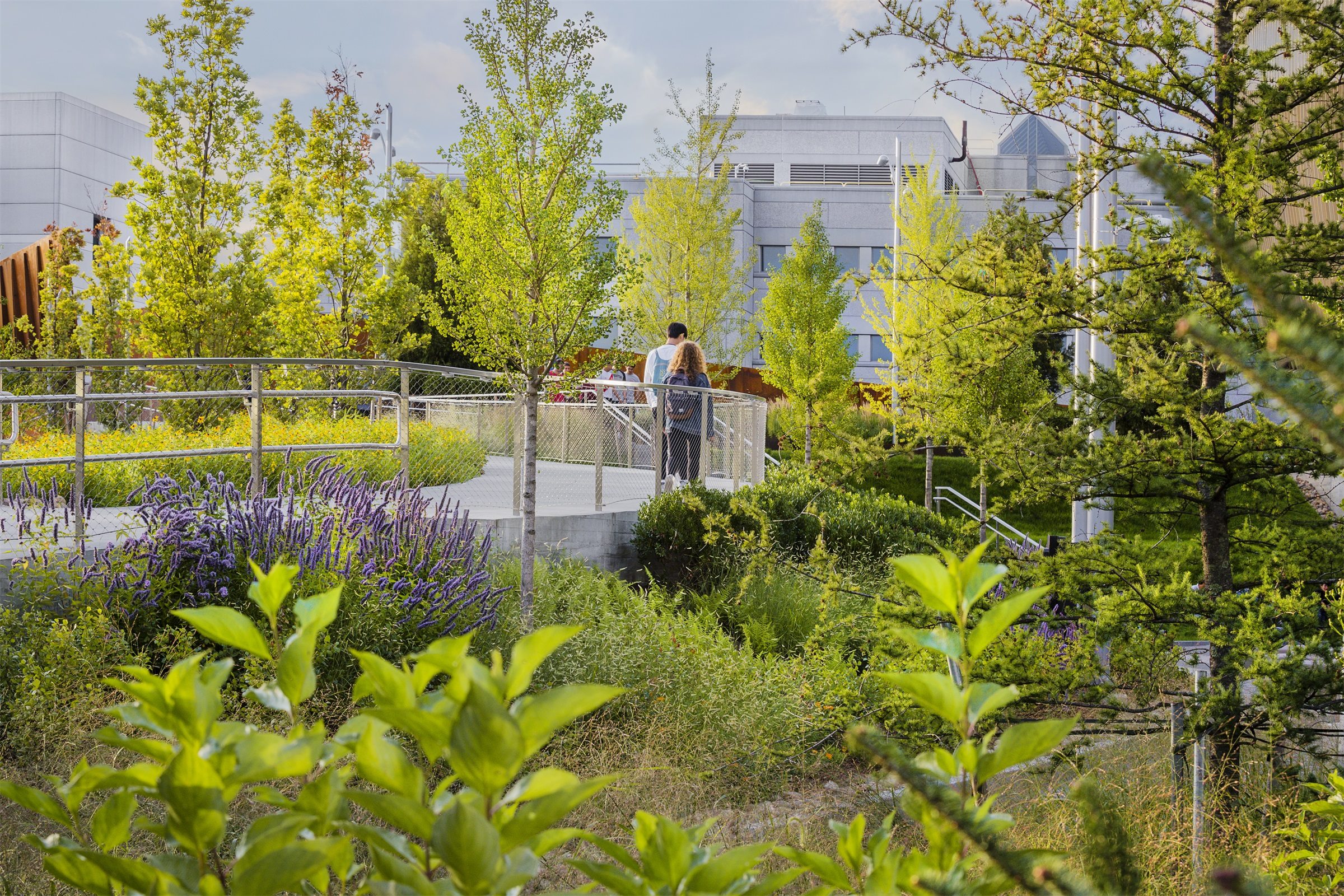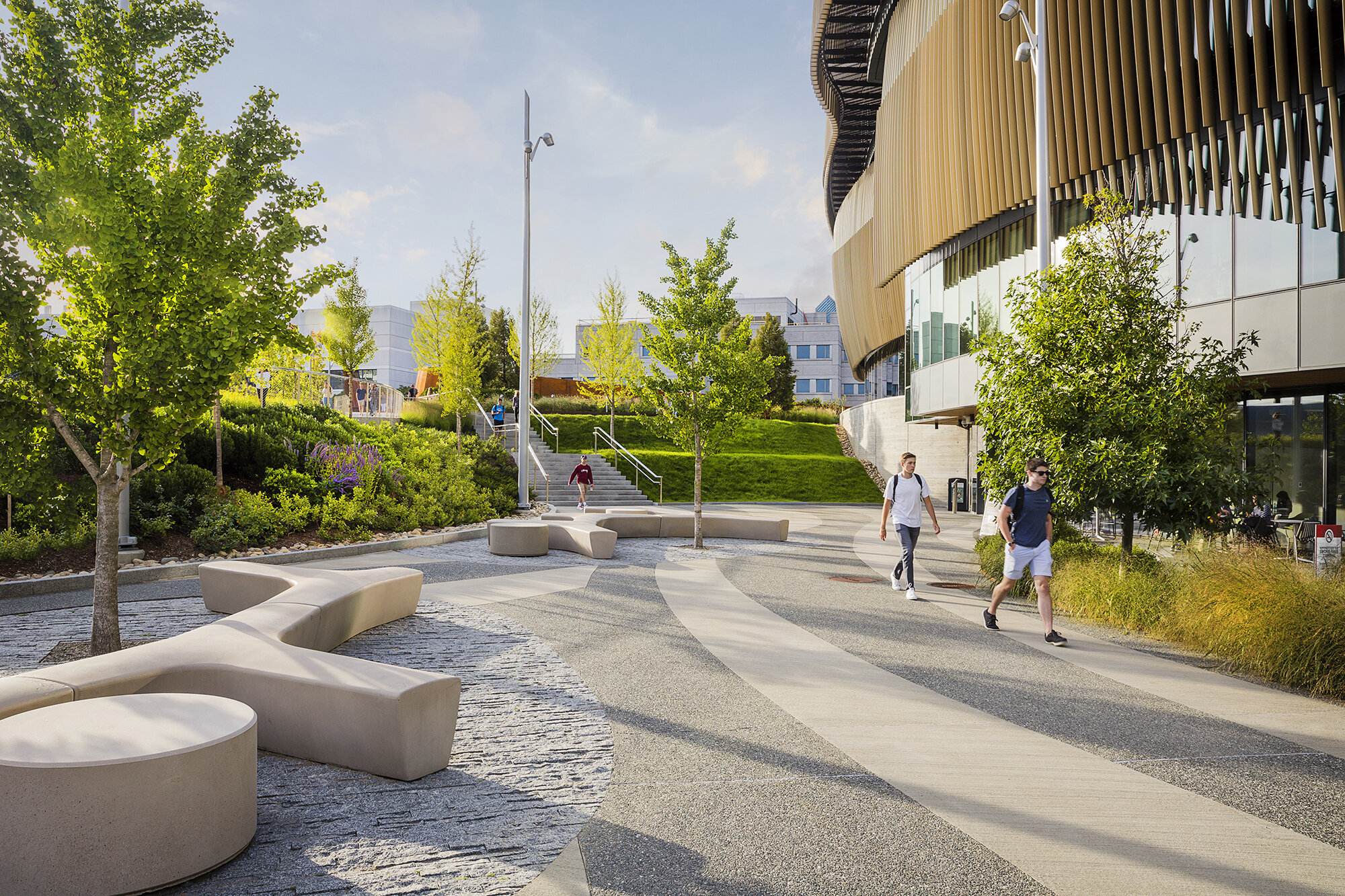 在建筑的旁边,这个用于雨水处理和补给的城市新湿地盘旋在新广场之上,这是对附近湿地的参考借鉴。
Adjacent to the building, a new plaza hovers above a new urban marsh for stormwater treatment and recharge, a historic reference to the nearby Fens.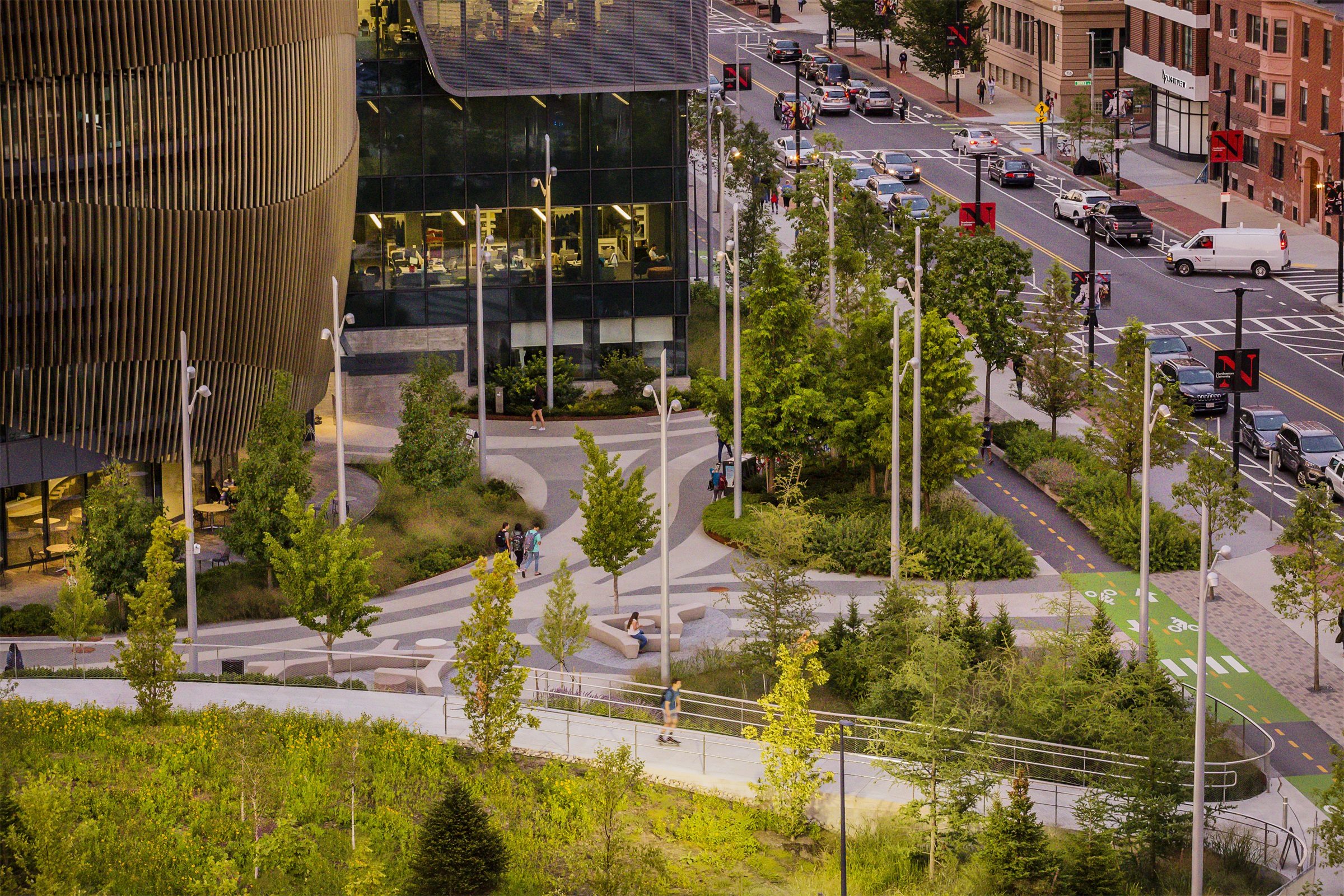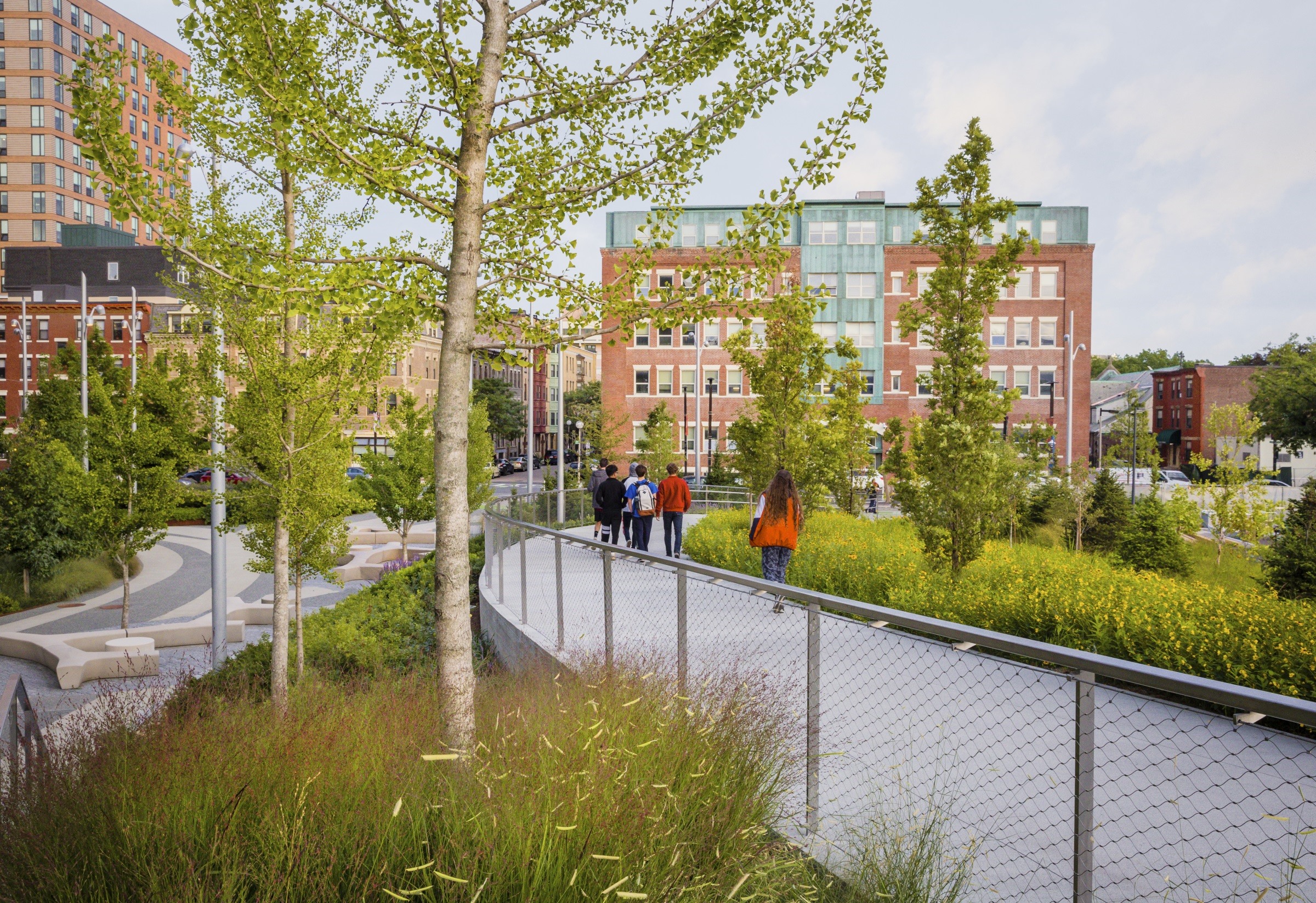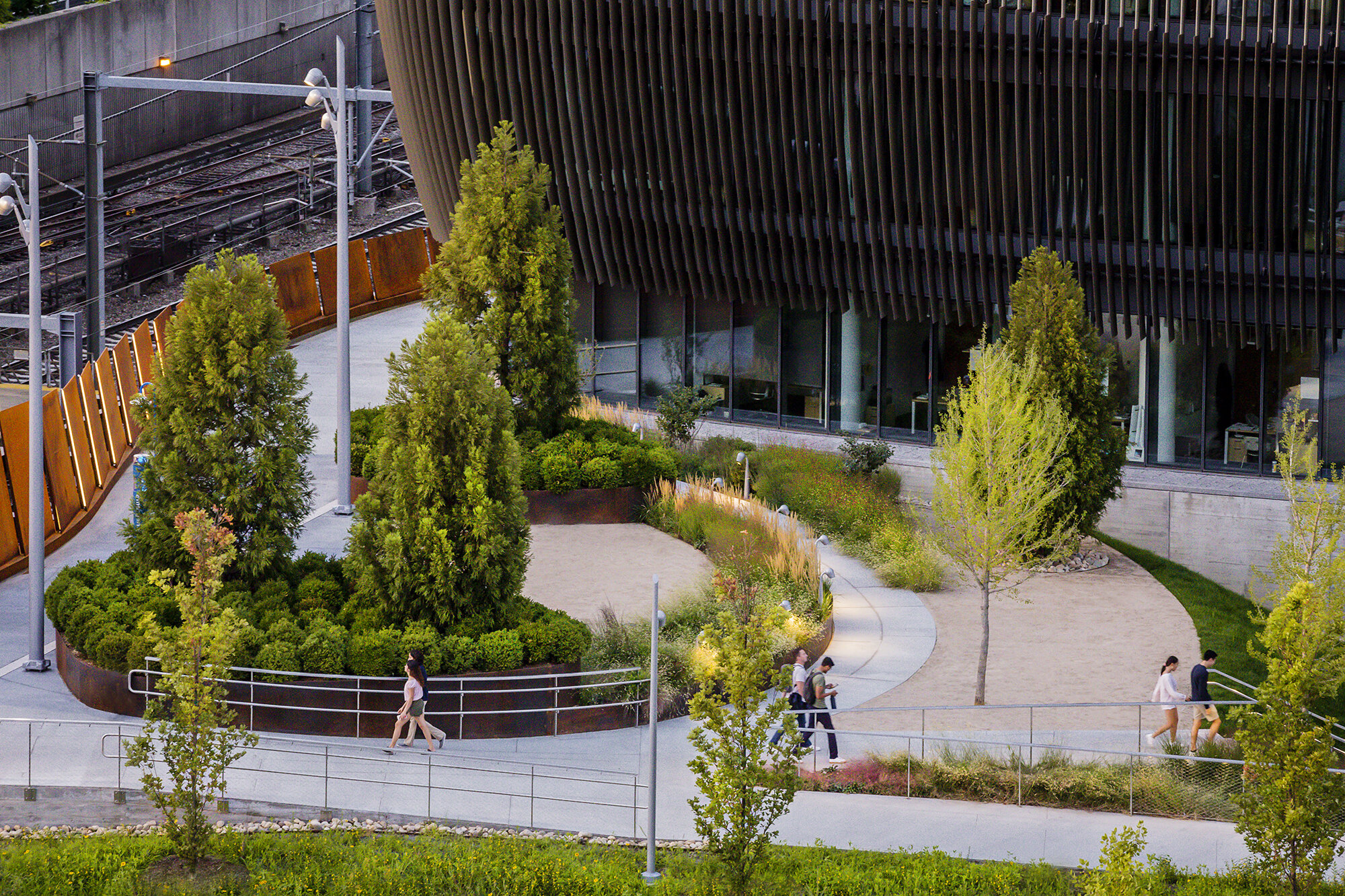 景观包括可能发生多种机遇和获得崭新户外体验的场景,人们可以在这里聚会、沉思和学习,这个城市新空间提供了多样化的体验与特征。
The landscape includes multiple opportunities and new outdoor experiences for gathering, reflection and study, offering a diversity of experience and character within this new urban space.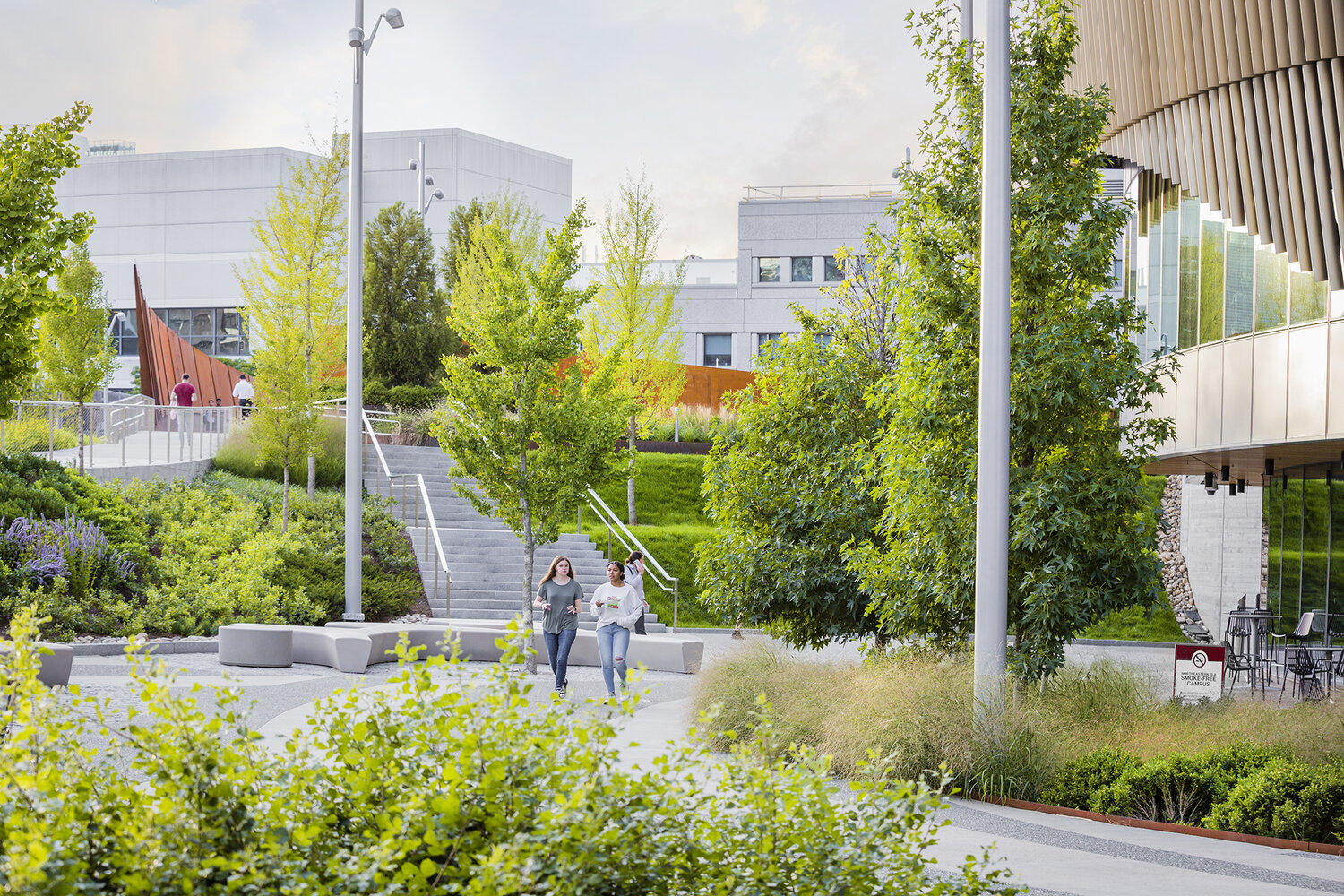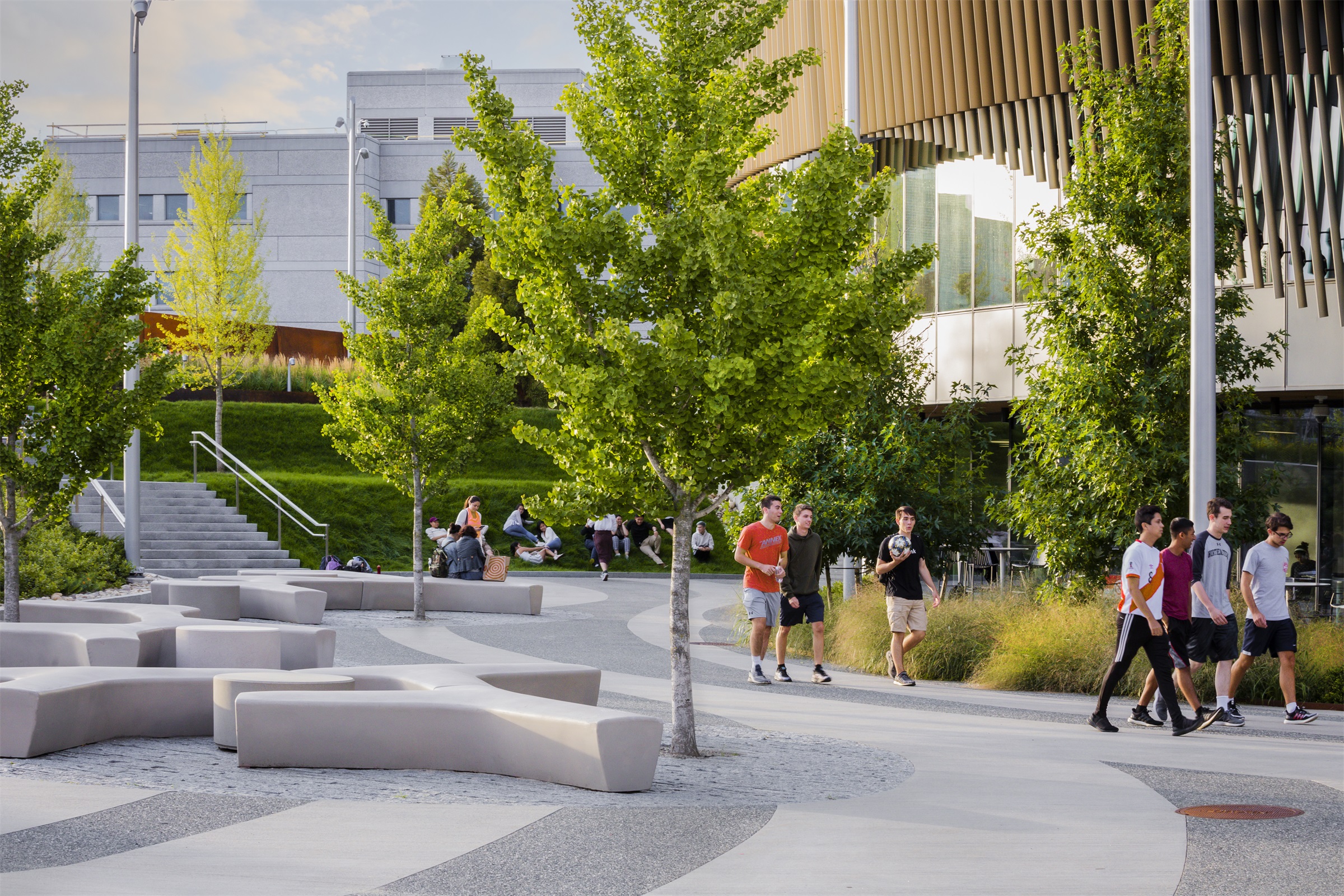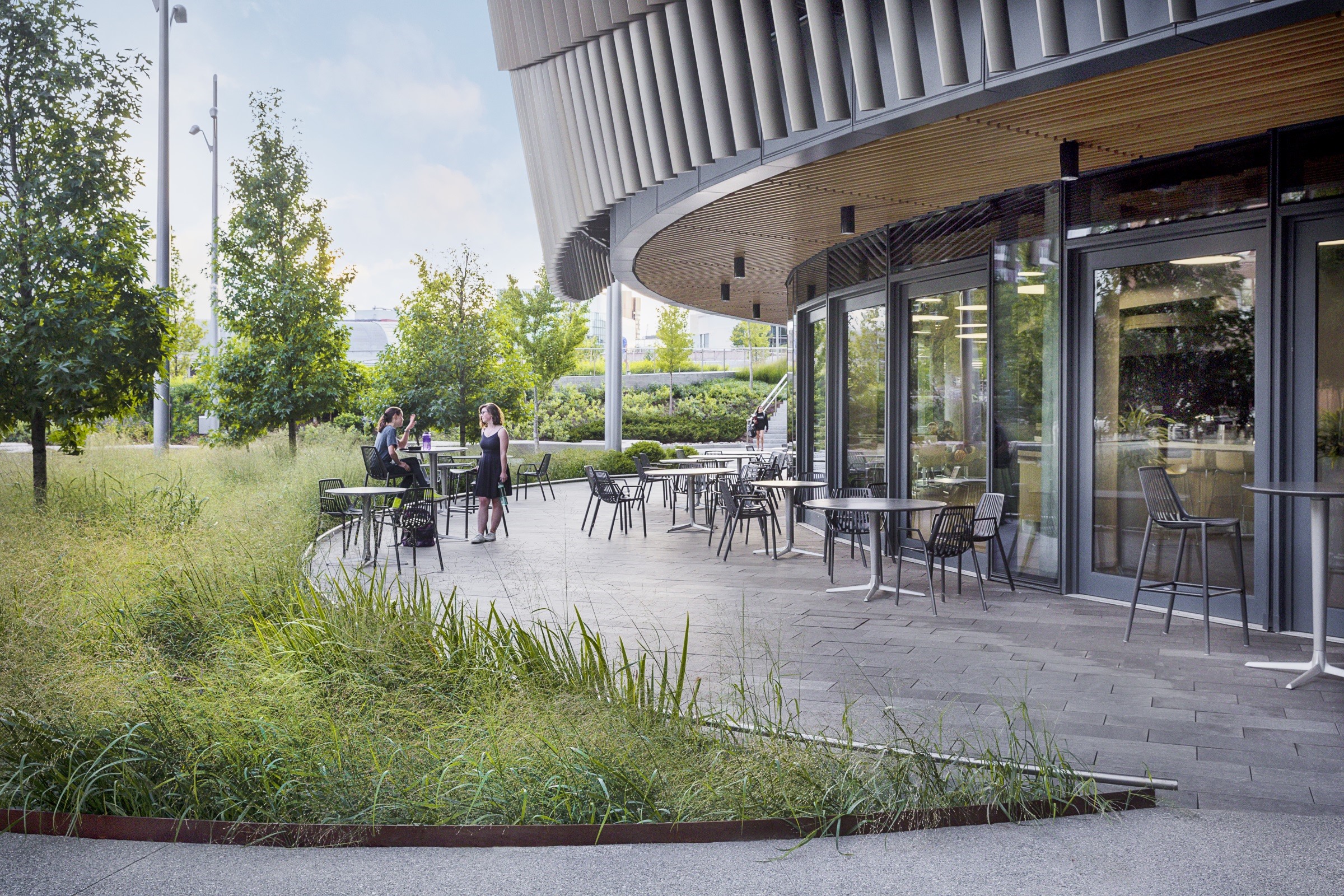 这些多样化的特征隐匿在丰富的植物和水景之中,它们可以为城市降温,并基于不同的季相特点为栖息地和季节性变化创造机会。
These features are nestled within mature plantings and water elements that cool the landscape and create opportunities for habitat and seasonal variation through bloom and fall color.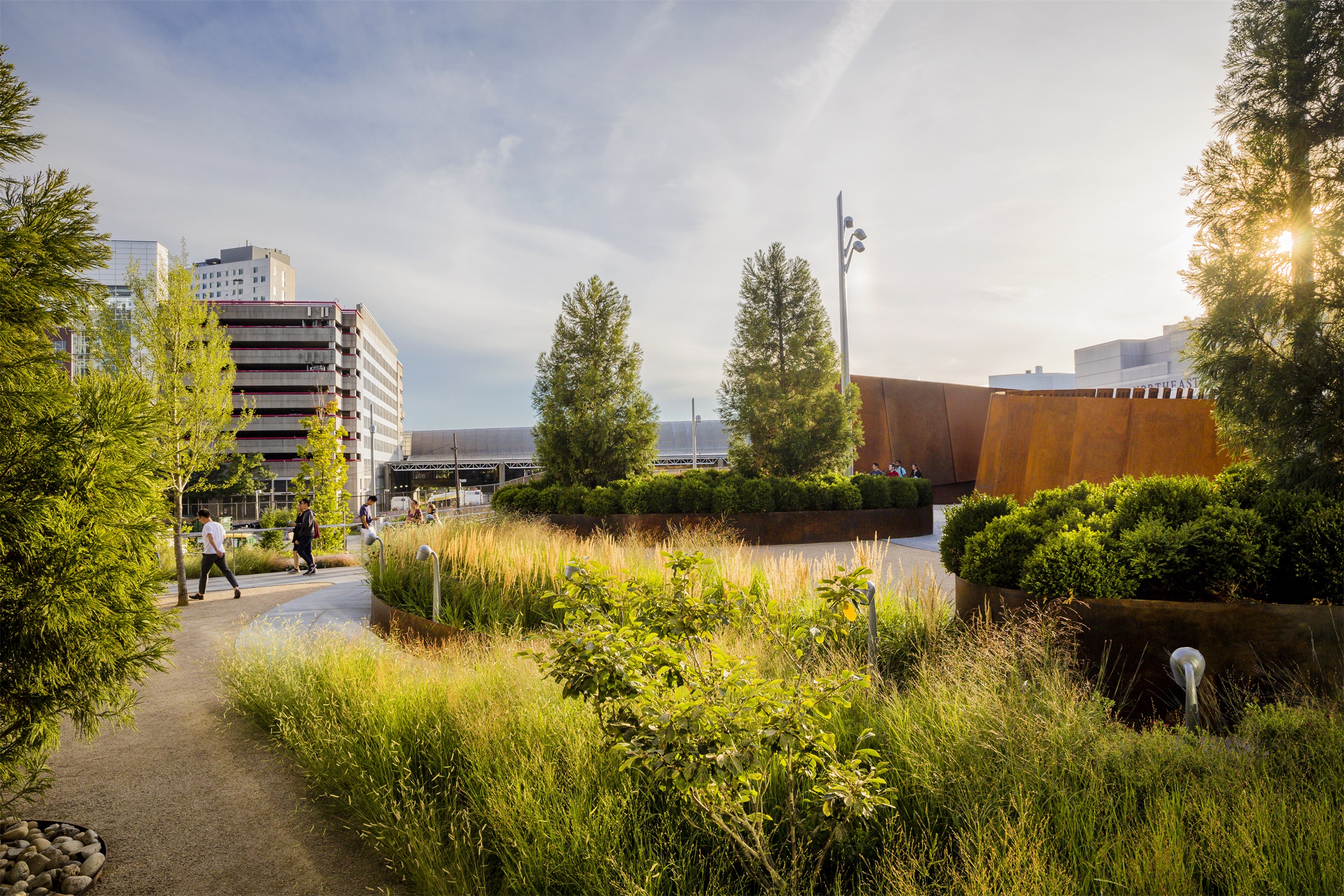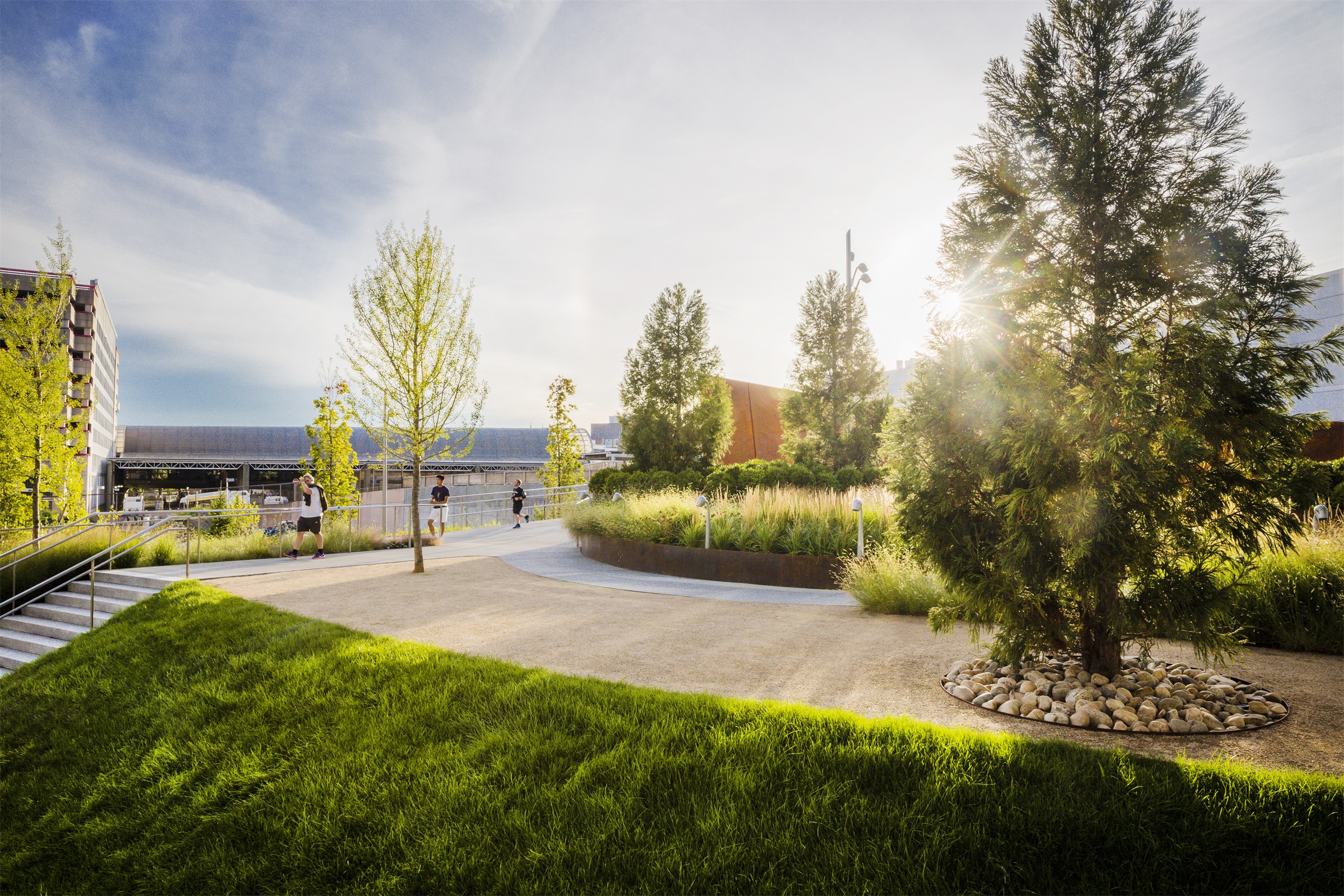 ▼设计图稿 Design sketch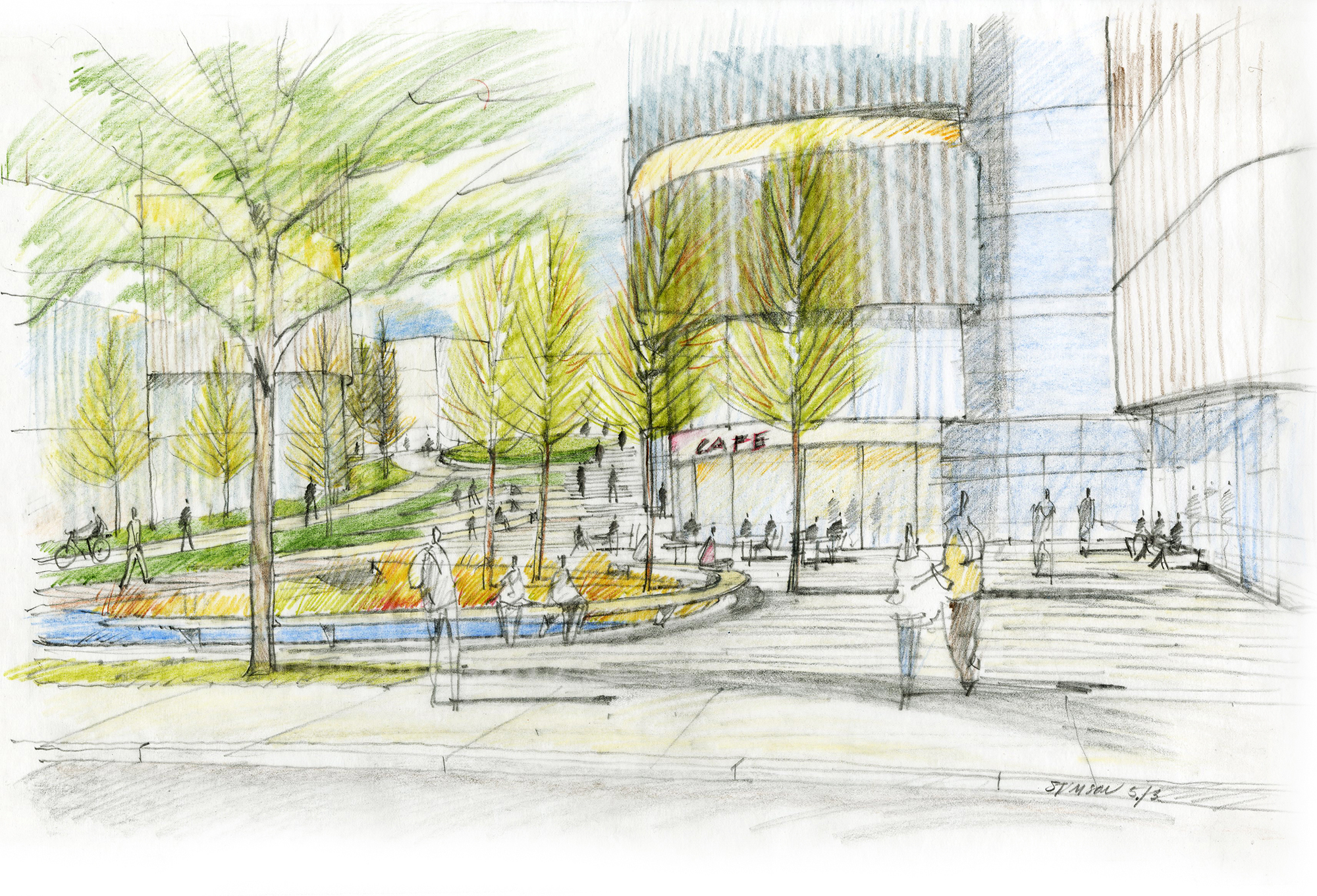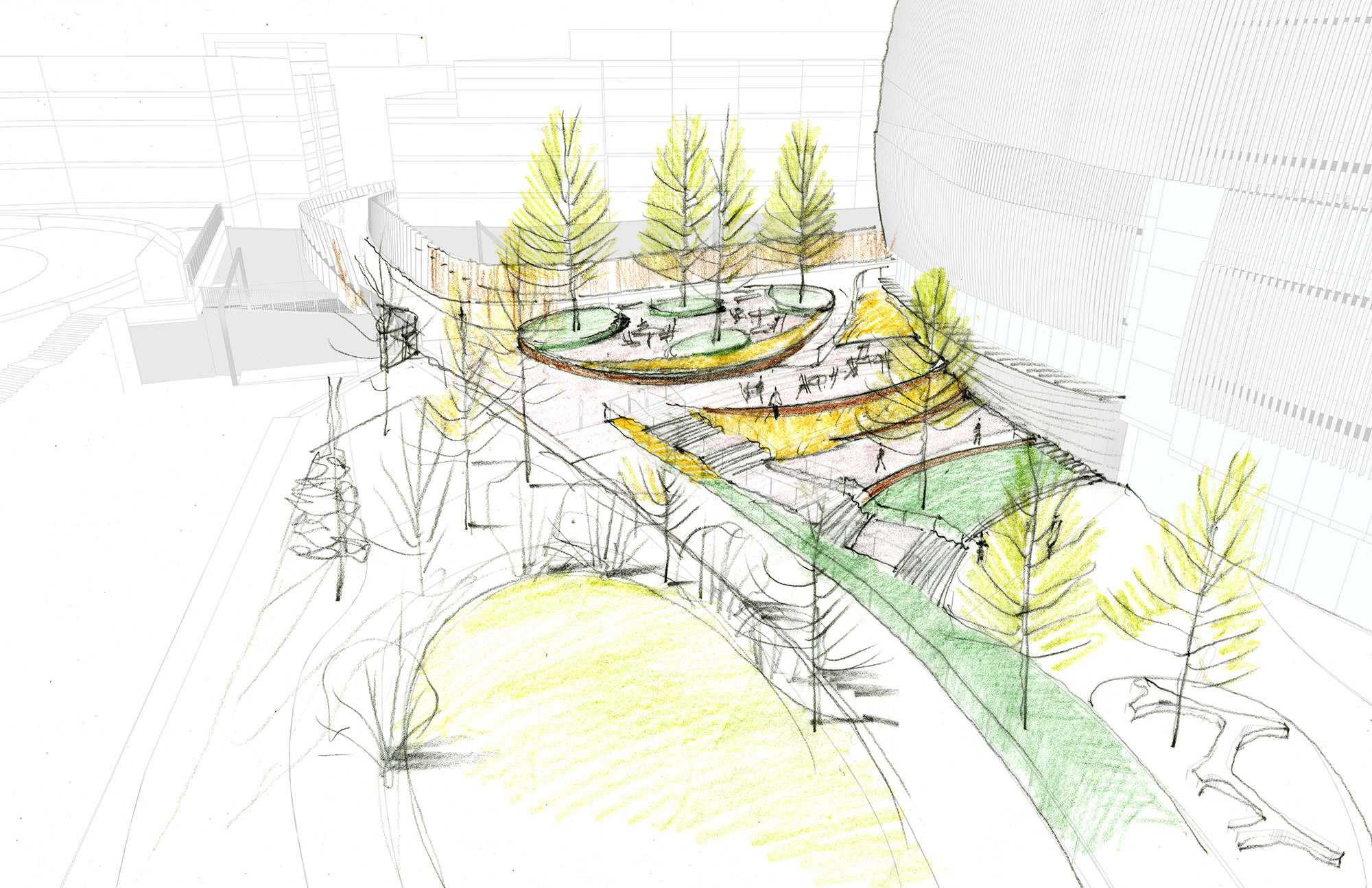 ▼座椅设计 Design of seat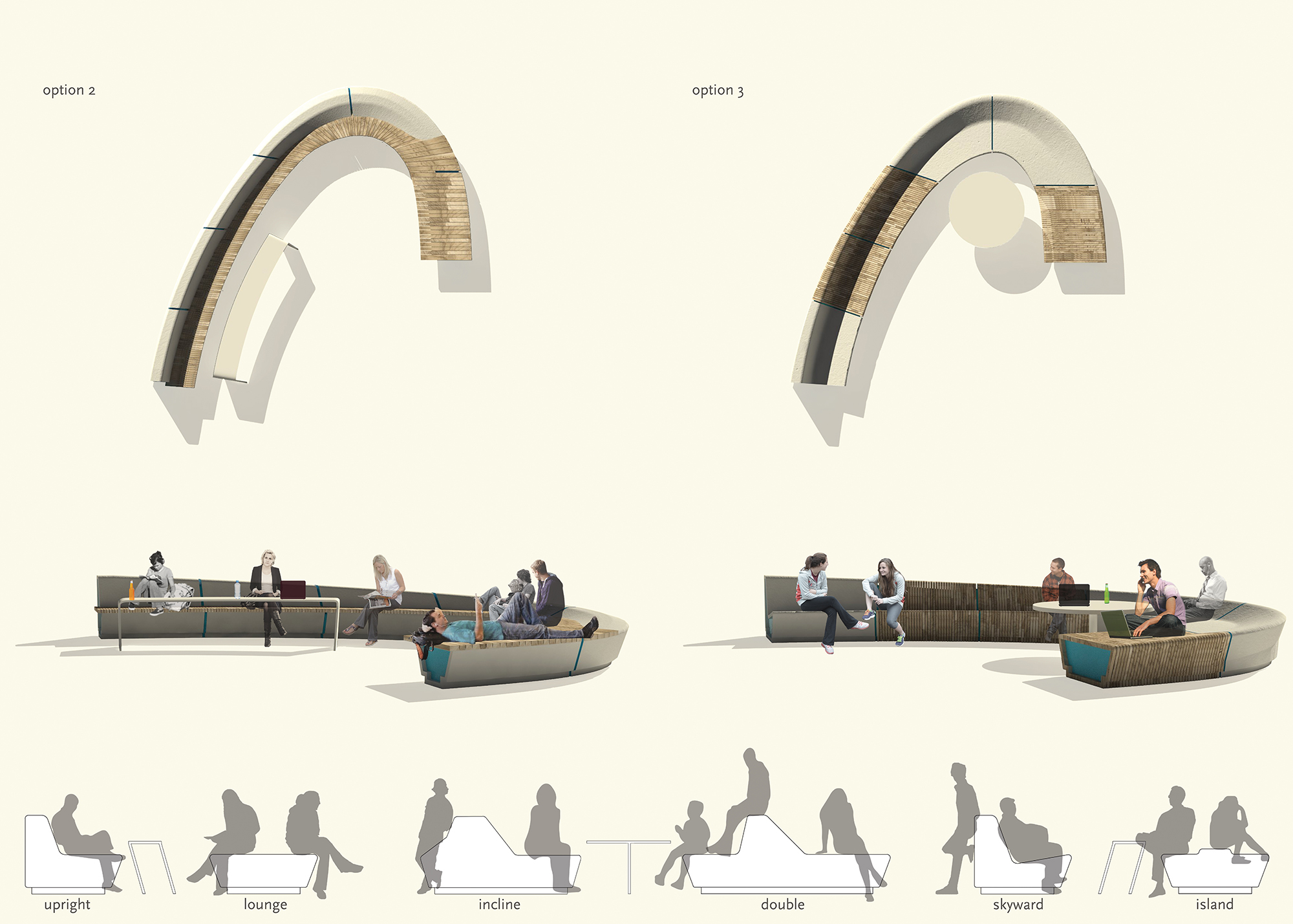 ▼总平图 Plan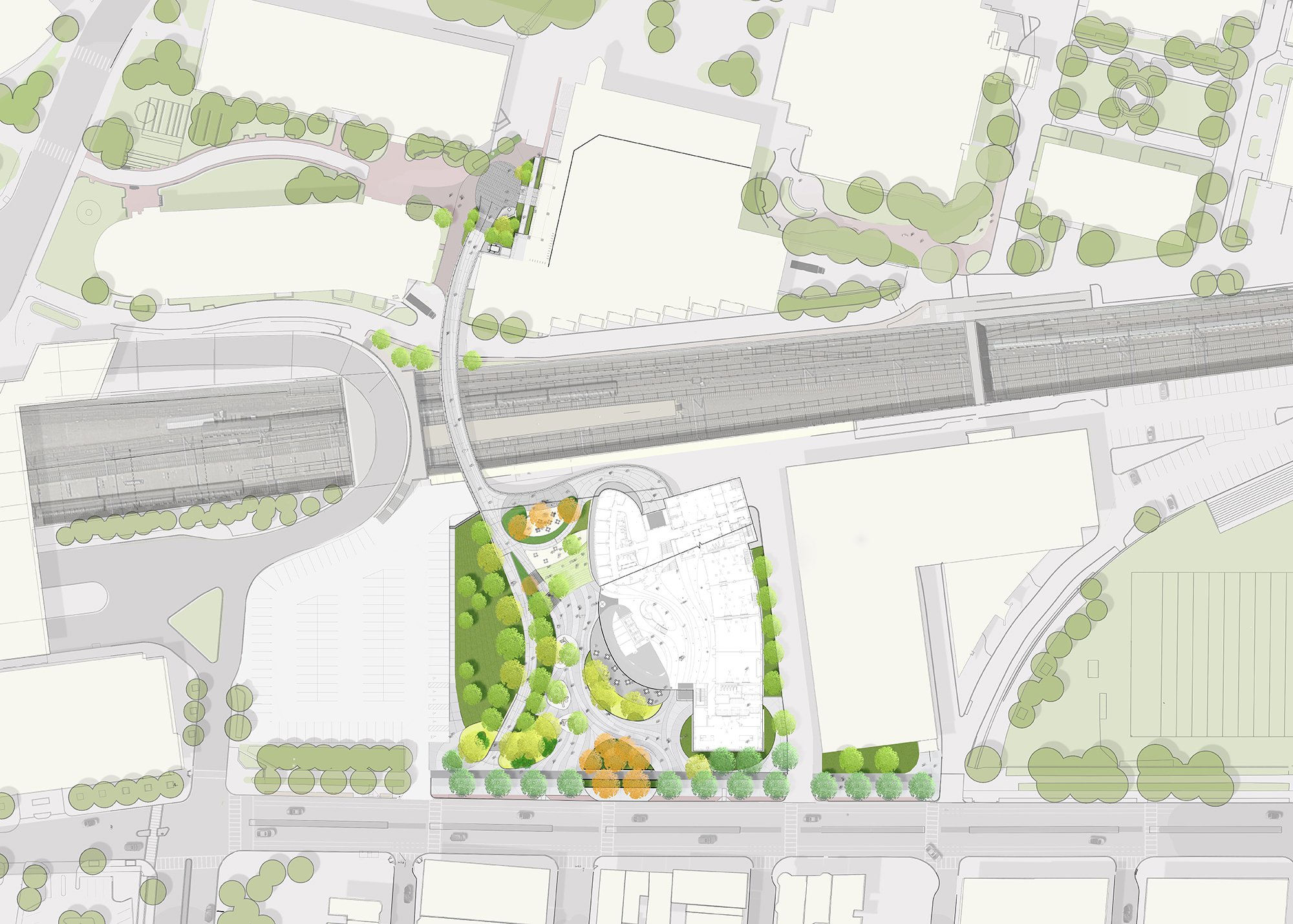 项目名称:东北大学跨学科科学与工程综合体
竣工年份:2019
面积:125000 平方英尺
项目地点:马萨诸塞州波士顿
景观/建筑公司:Stephen Stimson Associates Landscape Architects, Inc.
网站:https://www.stimsonstudio.com
联系邮箱:info@stimsonstudio.com
主创:Payette
设计团队:Payette、Arup、LeMessurier、VHB、Nitsch Engineering
客户:东北大学
合作者:Payette
照片来源:Ngoc Doan
摄影师网站:https://www.ndoan.com
Project name: Northeastern University Interdisciplinary Science and Engineering Complex
Completion Year: 2019
Size: 125,000 sq. ft.
Project location: Boston, Massachusetts
Landscape/Architecture Firm: Stephen Stimson Associates Landscape Architects, Inc.
Website: https://www.stimsonstudio.com
Contact e-mail: info@stimsonstudio.com
Lead Architects: Payette
Design Team: Payette, Arup, LeMessurier, VHB, Nitsch Engineering
Clients: North Eastern University
Collaborators: Payette
Photo credits: Ngoc Doan
Photographer's website: https://www.ndoan.com
---
"多场景的校园景观为人们提供优良的通勤环境,产生了新的场所体验感。"
审稿编辑  HOU
更多 Read more about: STIMSON STUDIO