本文由Studio Libeskind授权mooool发表,欢迎转发,禁止以mooool编辑版本转载。
Thanks Studio Libeskind for authorizing the publication of the project on mooool, Text description provided by Studio Libeskind.
Studio Libeskind:这座位于俄亥俄州哥伦布市的户外纪念碑是为了纪念在大屠杀中丧生的数百万人以及解放集中营中的美国士兵。Libeskind工作室的设计引导人们思考跨越世代、跨越种族、跨越信仰的不同思想和价值观。
Studio Libeskind:This outdoor memorial in Columbus, Ohio was conceived to keep alive the memory of the millions who lost their lives in the Holocaust and the American soldiers who liberated those in concentration camps.  Studio Libeskind's design encourages the contemplation of ideas and values that cut across generations, ethnic identity, and creed.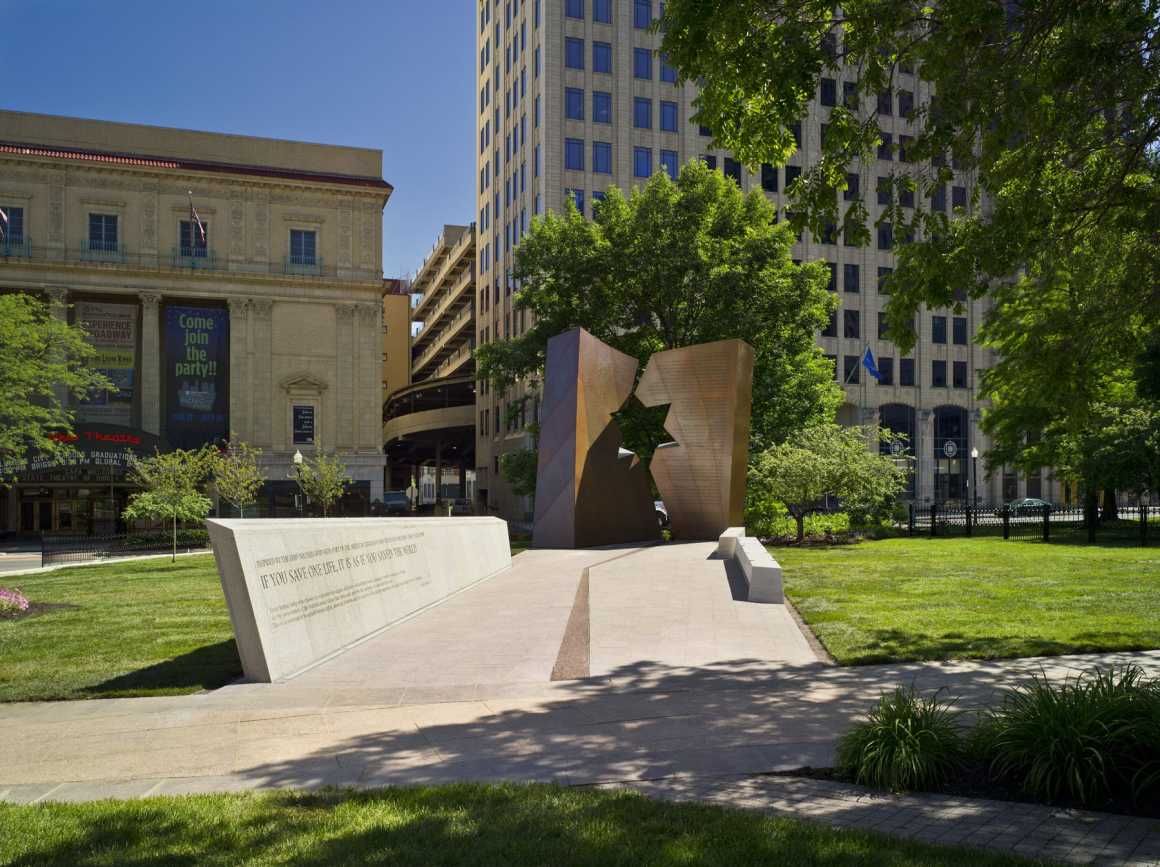 参观者从州议会大厦出来后,走在石灰石走道上,两边是倾斜的石墙和两条石凳,中间是一对18英尺高的大型青铜嵌板,上面雕刻着一个奥斯维辛集中营幸存者讲述的故事,嵌板的内边缘也不规则地倾斜着,这些平面在中心会合,锯齿状的边缘形成一个六角星形状的缺口。
Approaching from the Statehouse, the visitor walks on a limestone walkway between inclined, graduated stone walls and two stone benches towards a pair of large 18-ft-high bronze panels.  Embossed with a story told by a survivor of Auschwitz, the panels are also irregularly angled at their inner edges.  The planes meet in the center, the jagged edges forming a cutout in the shape of a six-pointed star.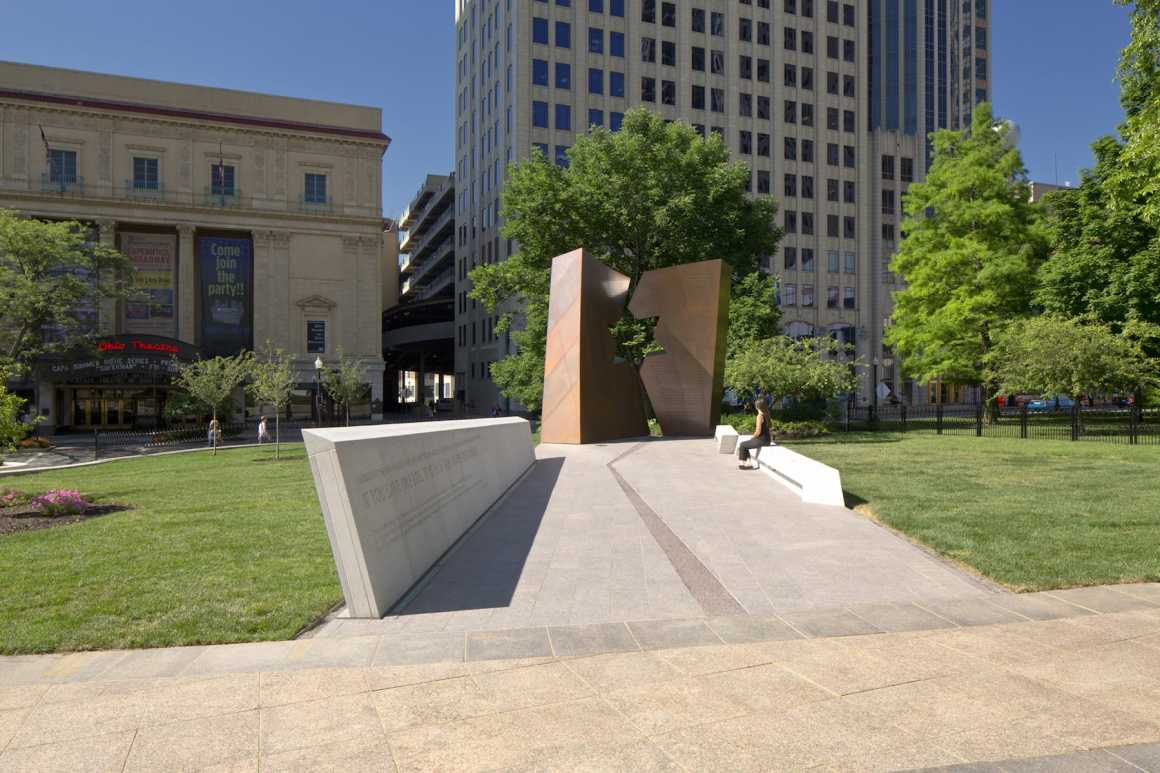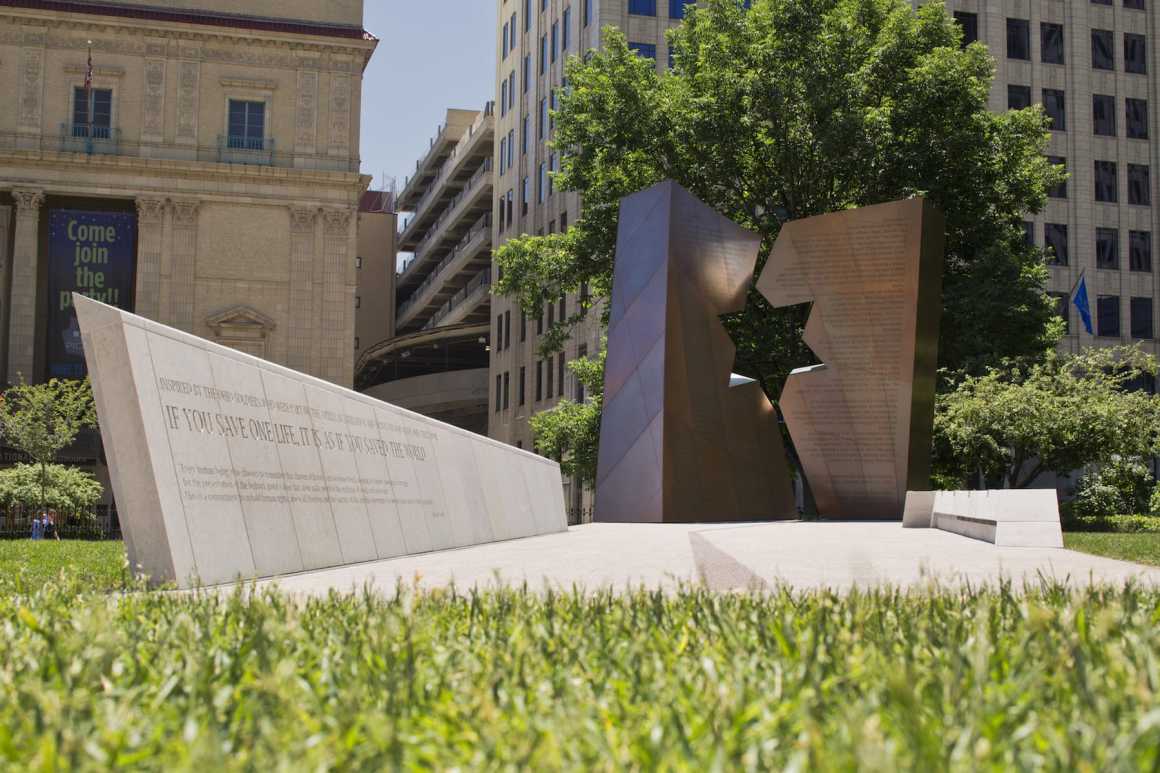 俄亥俄州大屠杀和解放者纪念馆是公众反思的好地方。在它的一面石墙上,刻着这样一行字:"如果你救了一条生命,就好像你救了世界。"
The Ohio Holocaust and Liberators Memorial is a welcome place for reflection on public ground.  Upon one of its stone walls, this line honoring the camp liberators is engraved: "If you save one life, it is as if you saved the world."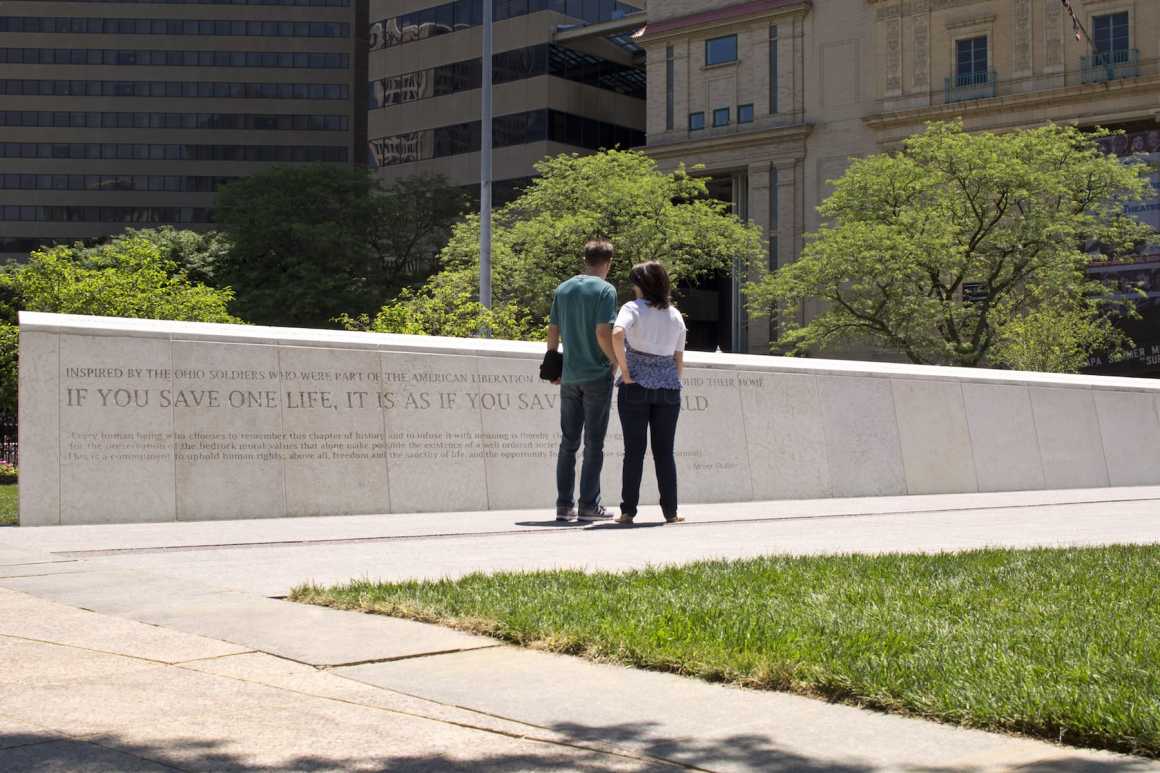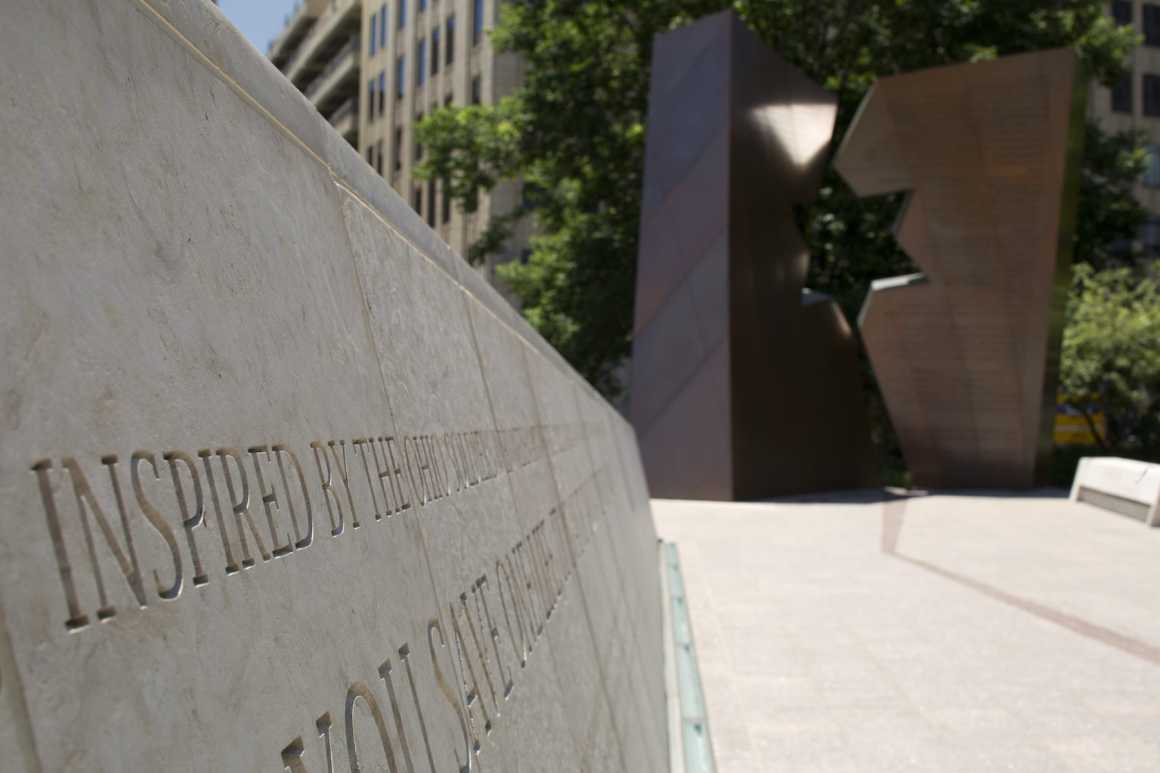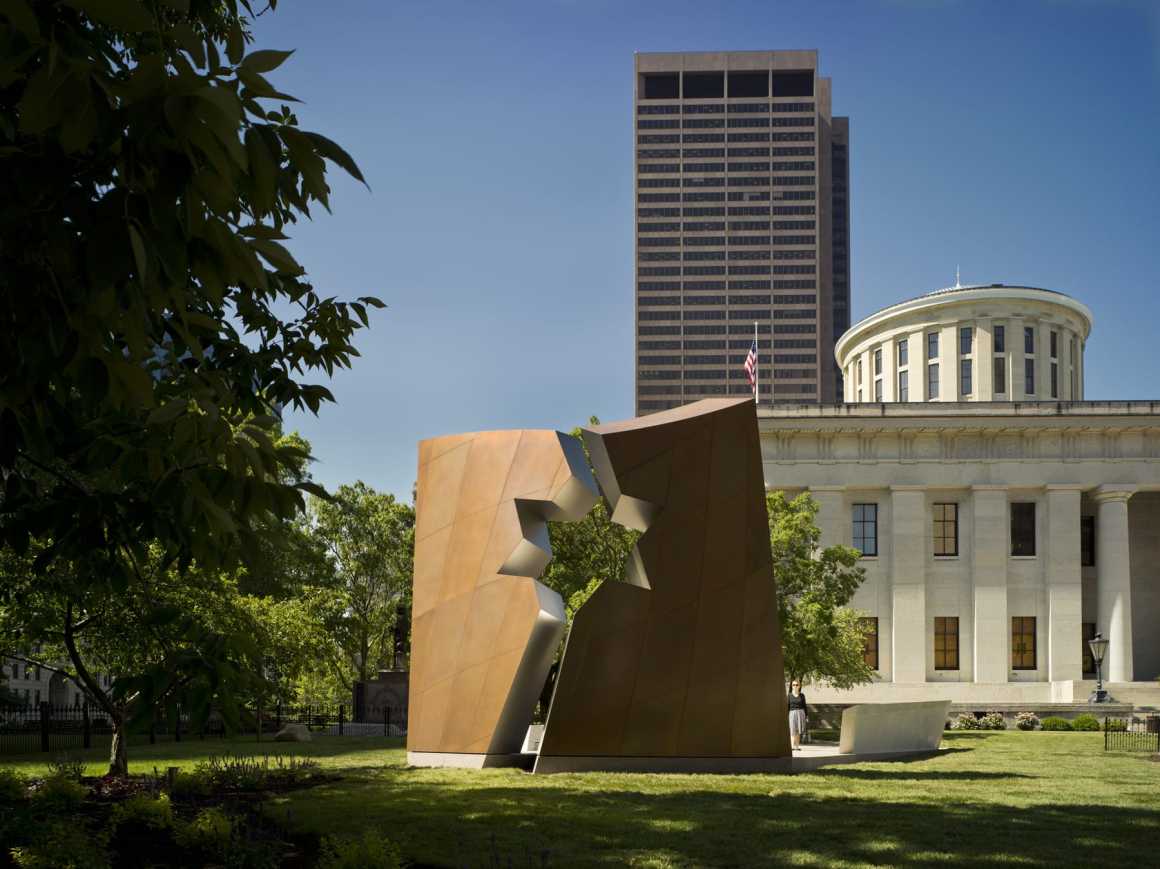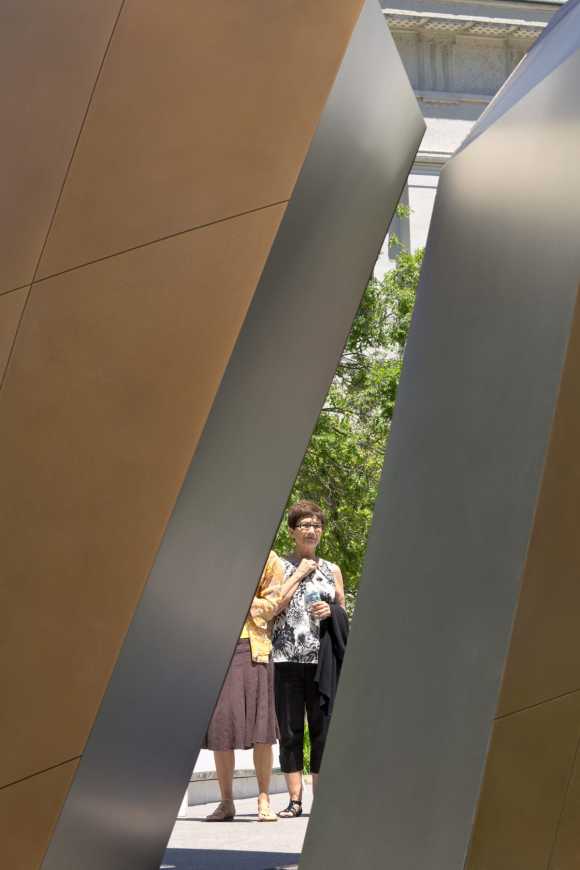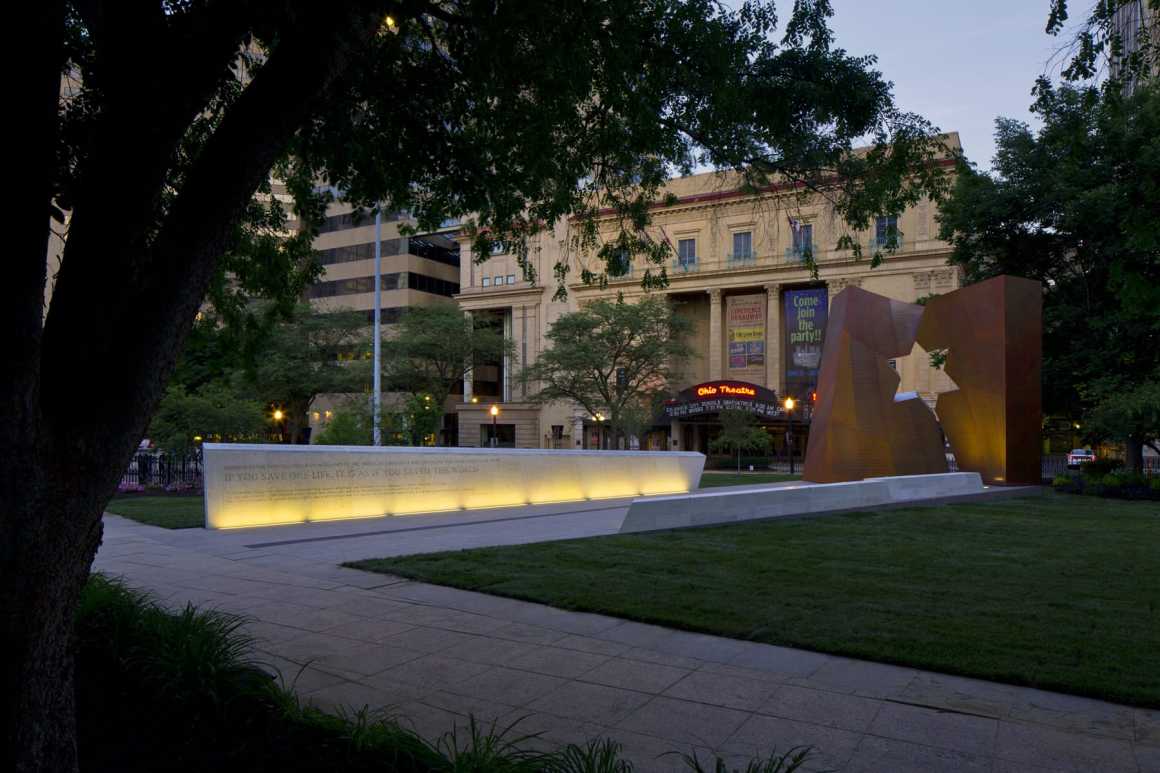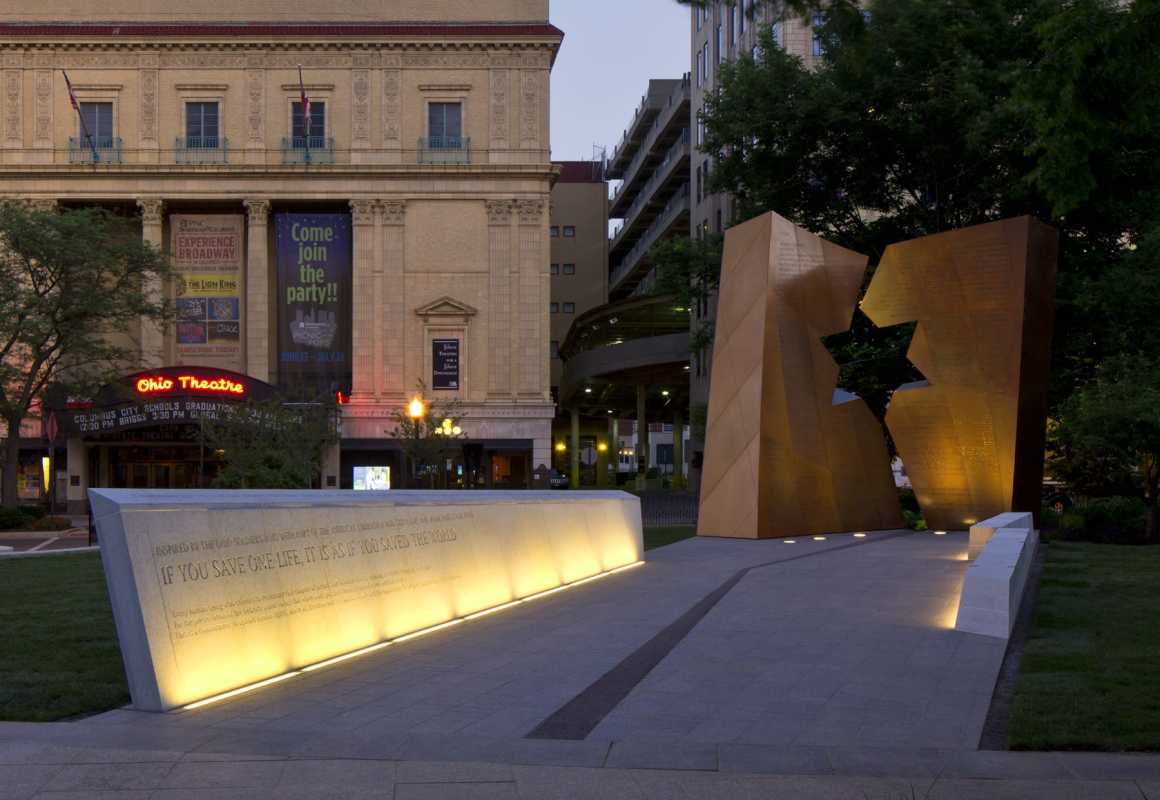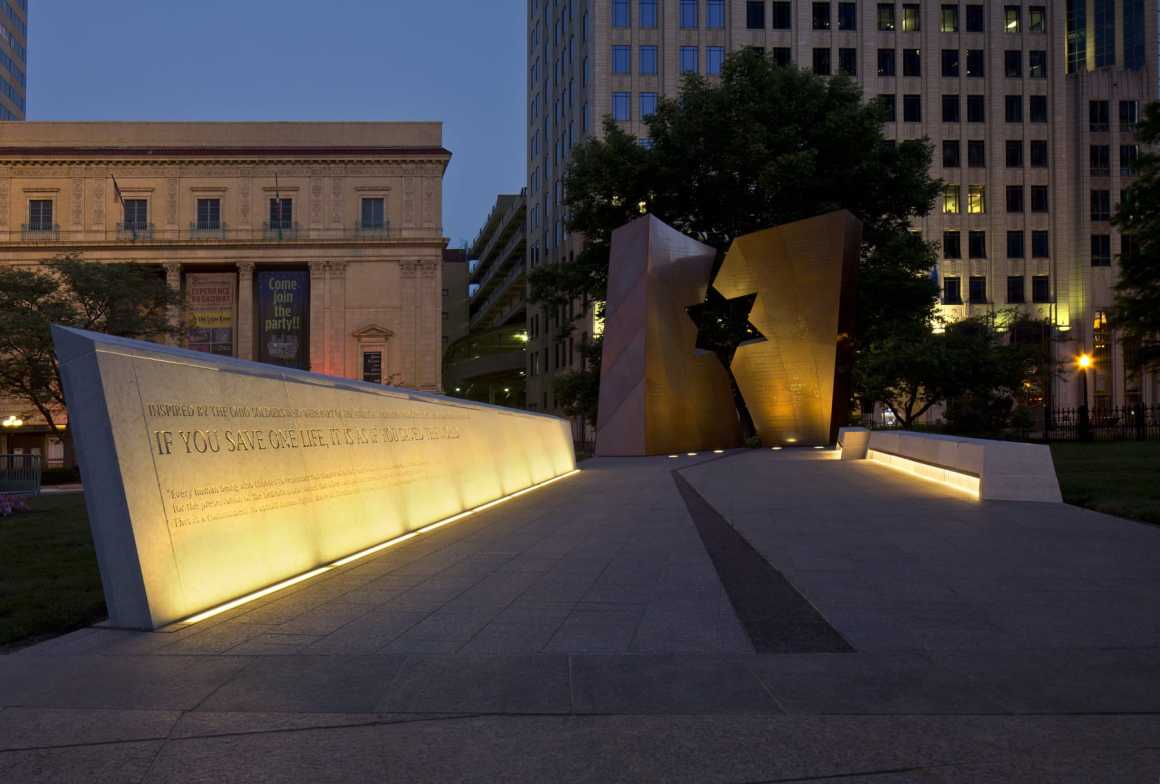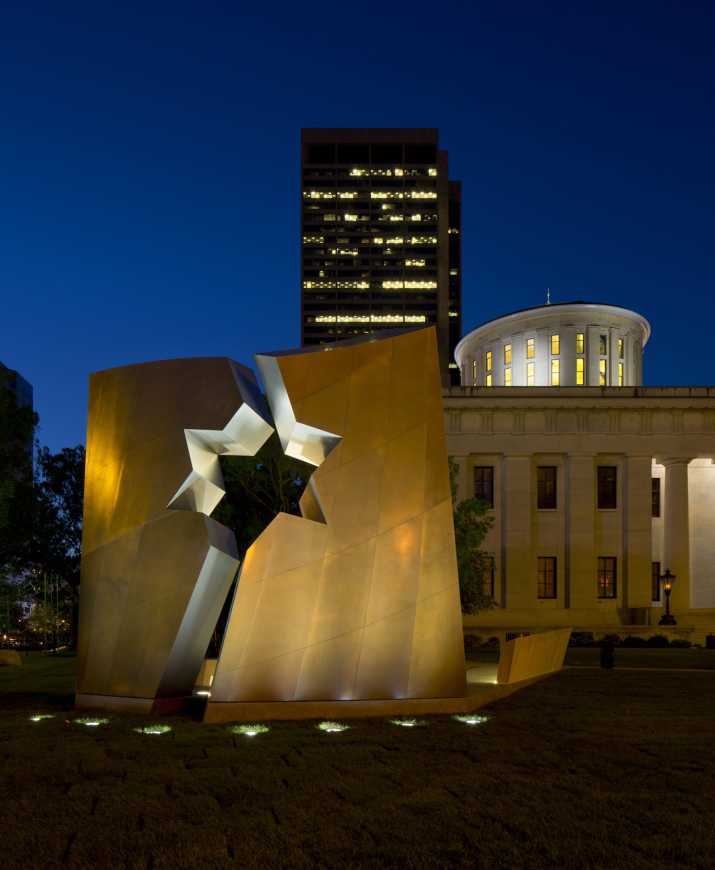 项目名称:俄亥俄州大屠杀纪念馆
地点:美国俄亥俄州哥伦布市
完成年份:2014年
客户:俄亥俄州国会州审查和咨询委员会
面积:1029平方英尺
高度:18英尺
Project name: Ohio Statehouse Holocaust Memorial
Location: Columbus, Ohio, USA
Completed: 2014
Client: Capitol State Review and Advisory Board for the State of Ohio
Area: 1,029 sq. ft
Height: 18 ft
更多 Read more about: Studio Libeskind