本文由 Ambrosi Etchegaray 授权mooool发表,欢迎转发,禁止以mooool编辑版本转载。
Thanks Ambrosi Etchegaray for authorizing the publication of the project on mooool, Text description provided by Ambrosi Etchegaray.
Ambrosi Etchegaray:Papalote儿童博物馆始建于1993年,我们的这次改造的目的是在不扩大建筑面积的情况下创造出新的展览空间。
Ambrosi Etchegaray:Papalote Children's Museum was inaugurated in 1993. In 2013 the renovation strategy sought to generate new exhibition areas without expanding square footage of the building.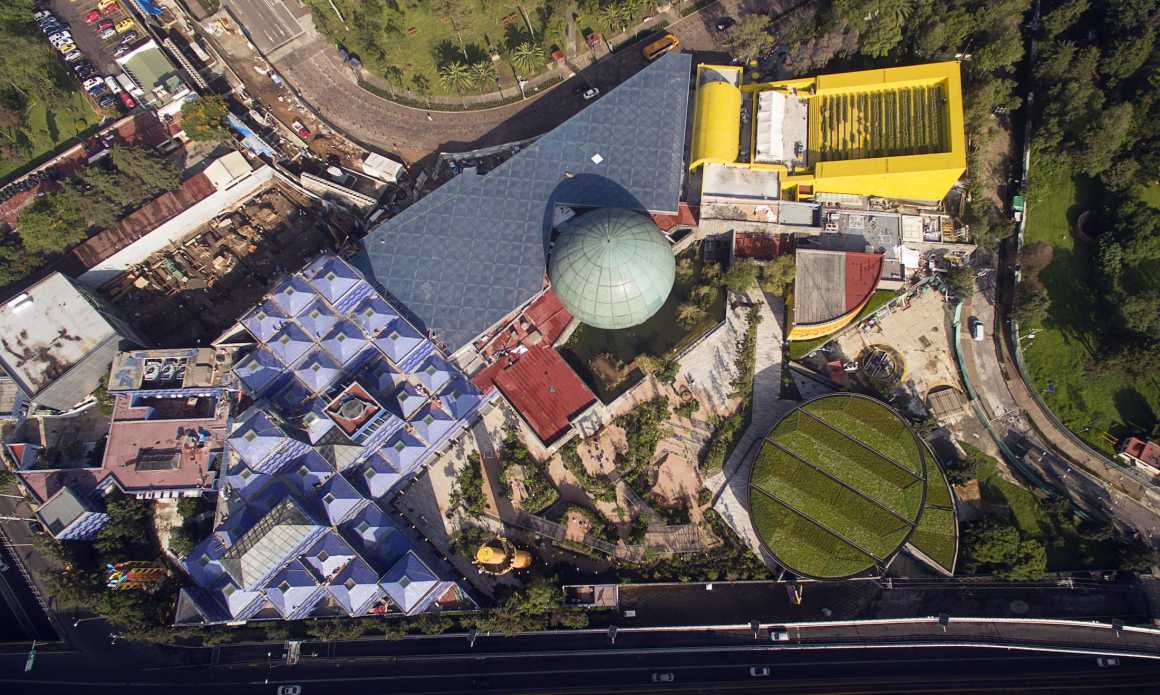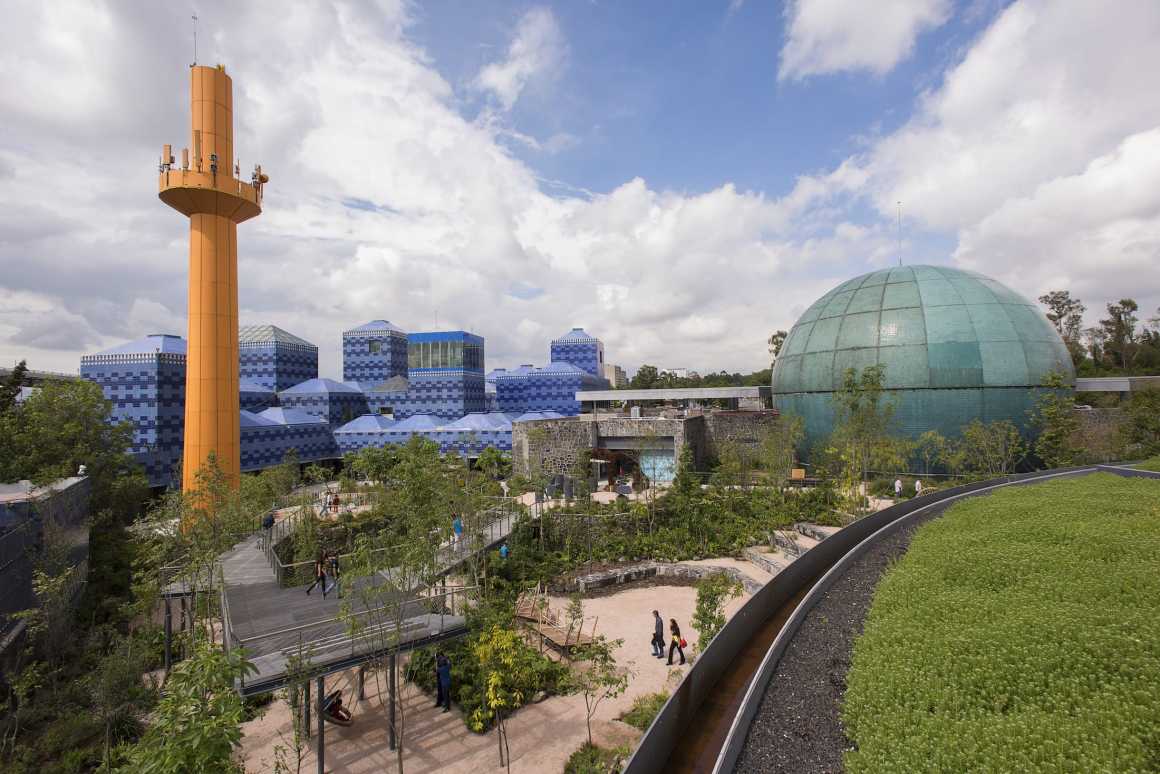 设计旨在通过结合现有的博物馆展示墨西哥山谷的五种生态系统,提高儿童和成年人对自然进程和循环的认知,并通过重塑地形,整合不同类型的植被和水体,适当重建博物馆环境及其功能方式,与此同时,利用博物馆在Chapultepec公园森林中的特殊地理位置,更新城市绿色环境条件。
The project is integrated to the existing museum and seeks to raise the awareness of children and adults in the processes and cycles of nature by exhibiting the five ecosystems found in the Valley of Mexico. The project, shapes the topography and integrates different types of vegetation as well as water bodies to properly recreate each environment and their way of function. At the same time the project recognizes its placement in the Chapultepec forest, understanding the urban condition and the need of green areas.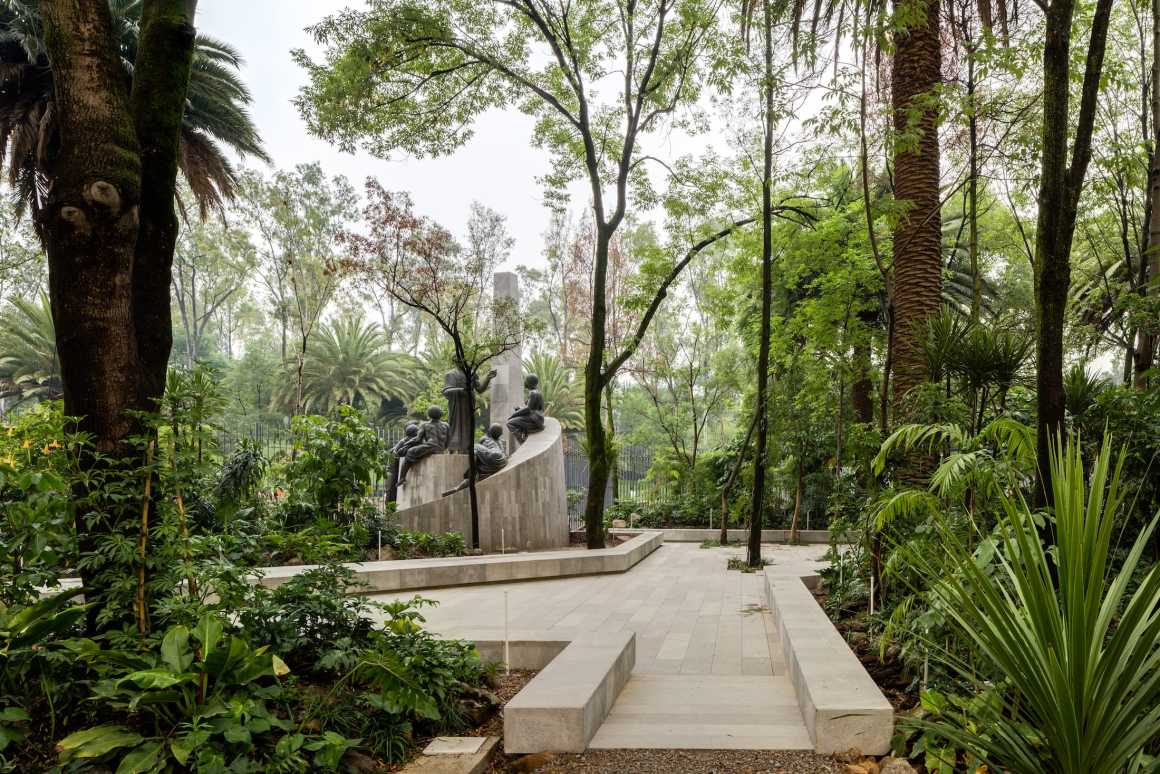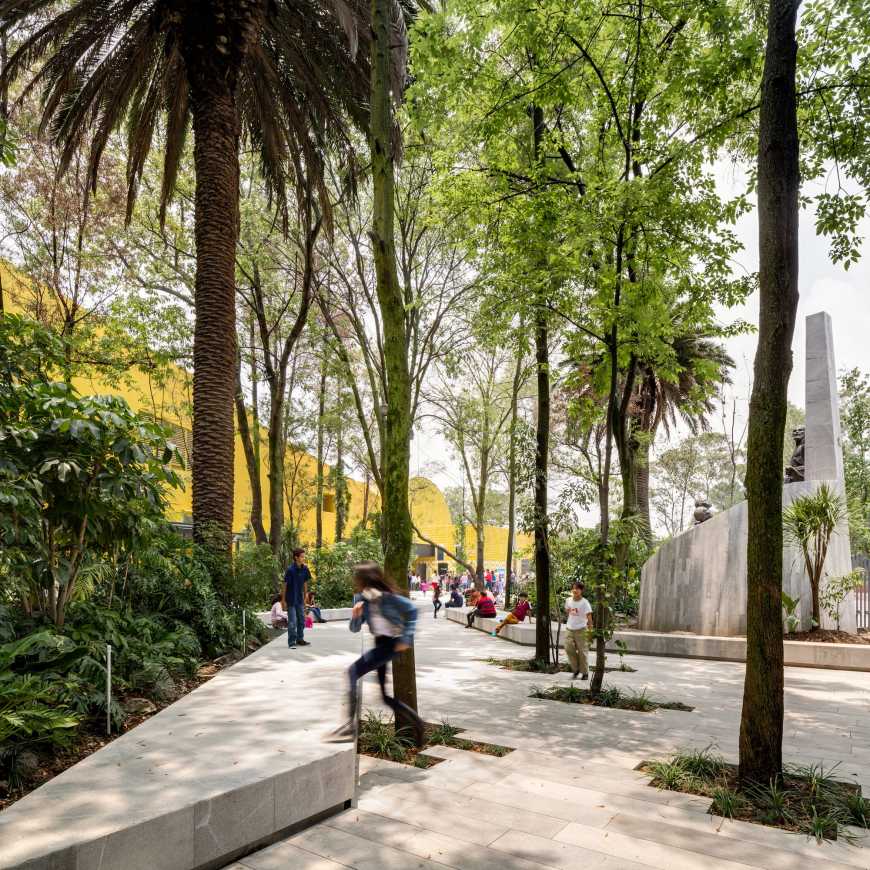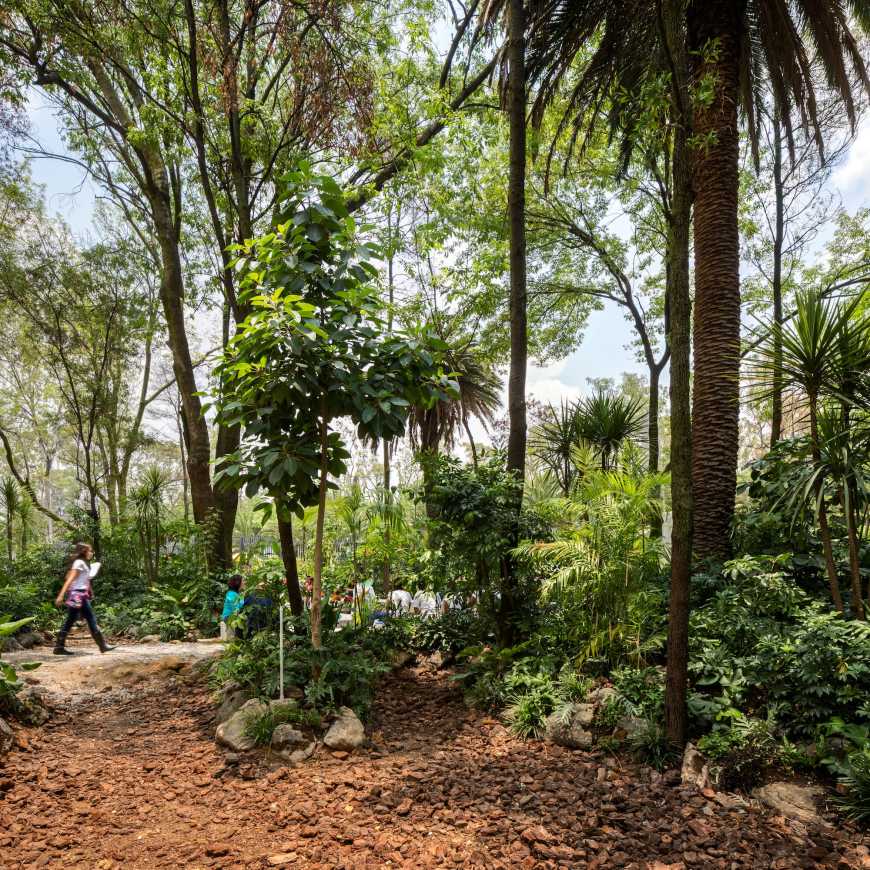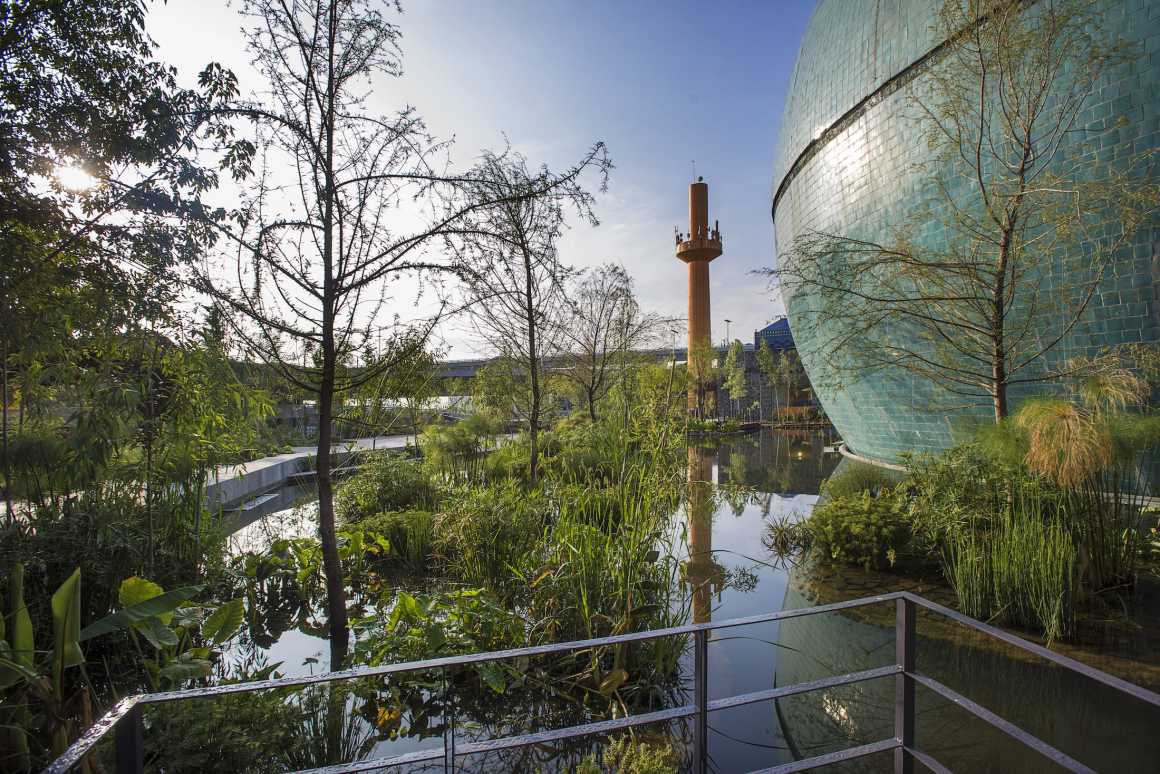 设计通过在博物馆的交通流线中创建新的开放空间,打破了传统的博物馆模式。此外,为了简便博物馆的后期维护工作,我们根据博物馆的设计原则和价值观进行改造,在博物馆外部区域融入可持续系统,恢复了可渗透式路面。
The project looks to break the paradigms of the museum, thematically and museologically, by establishing new open spaces within the path-circuit of the museum. Also, the exterior areas recover permeable surfaces and integrates sustainable systems in order to improve the maintenance of the museum as well as to act according to the principles and values the museum implemented with the renovation.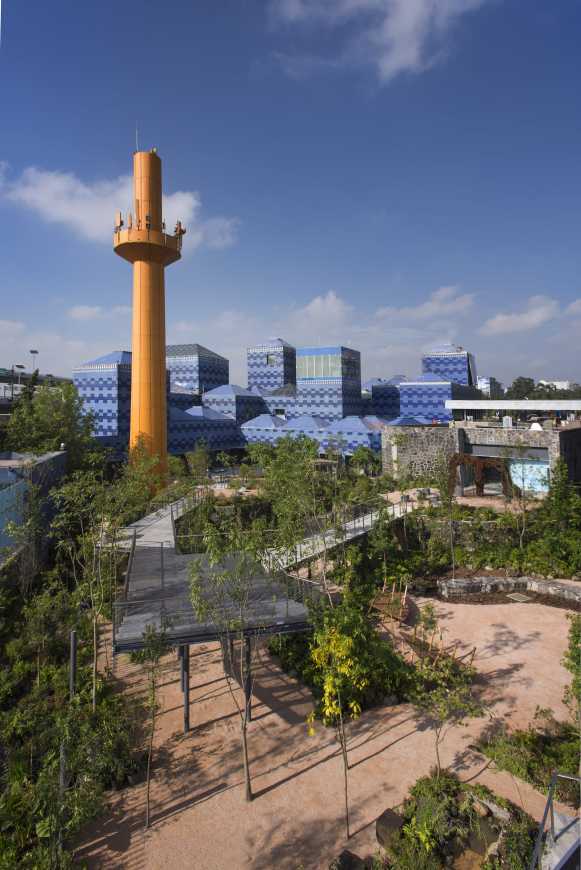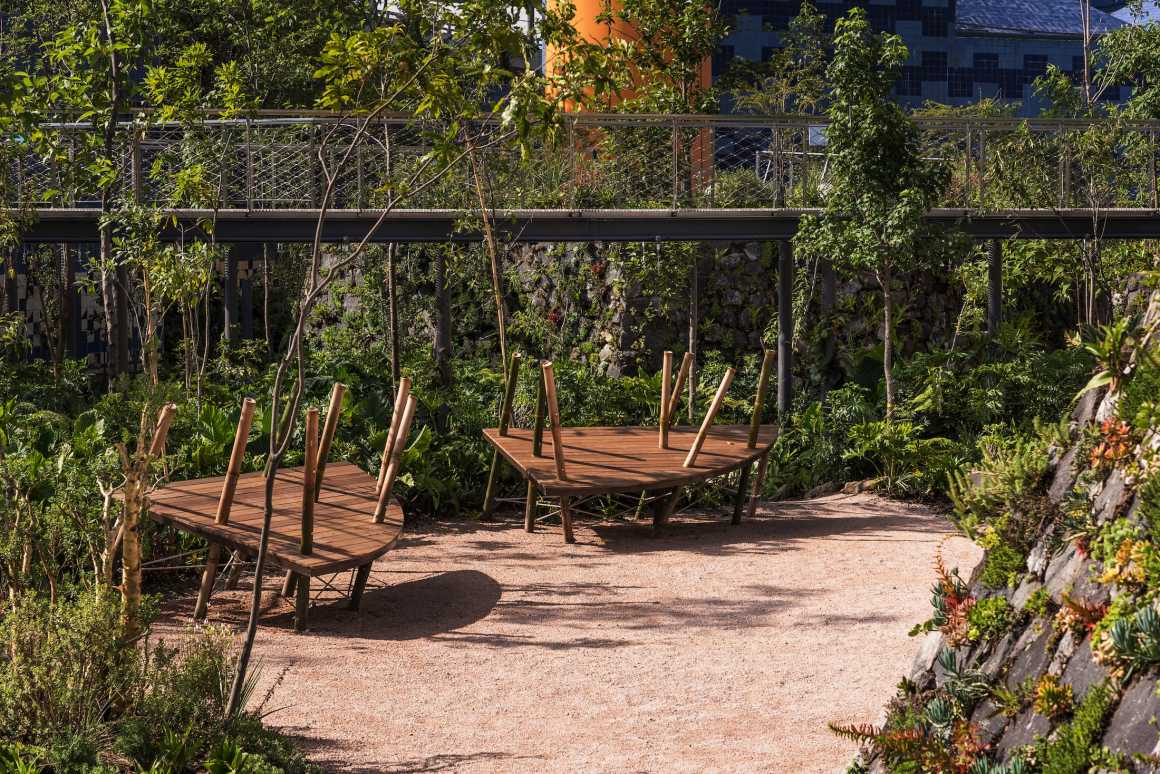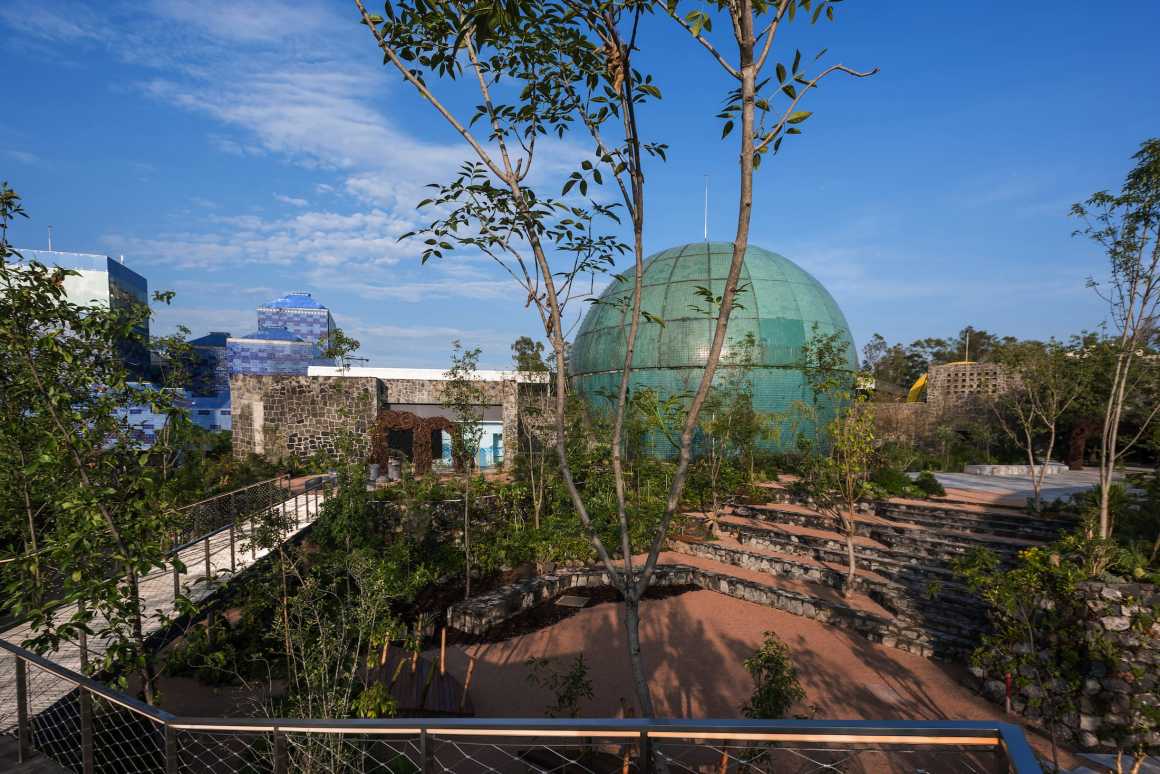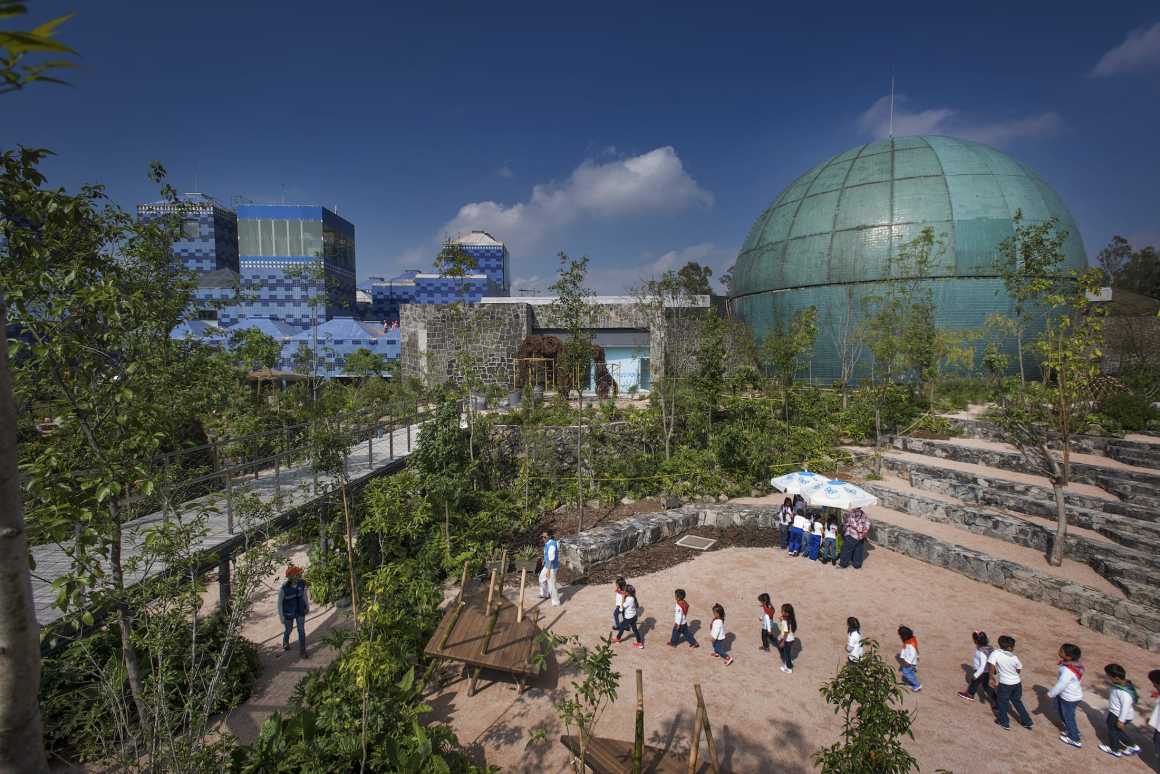 ▼基地平面图 The Floor Plan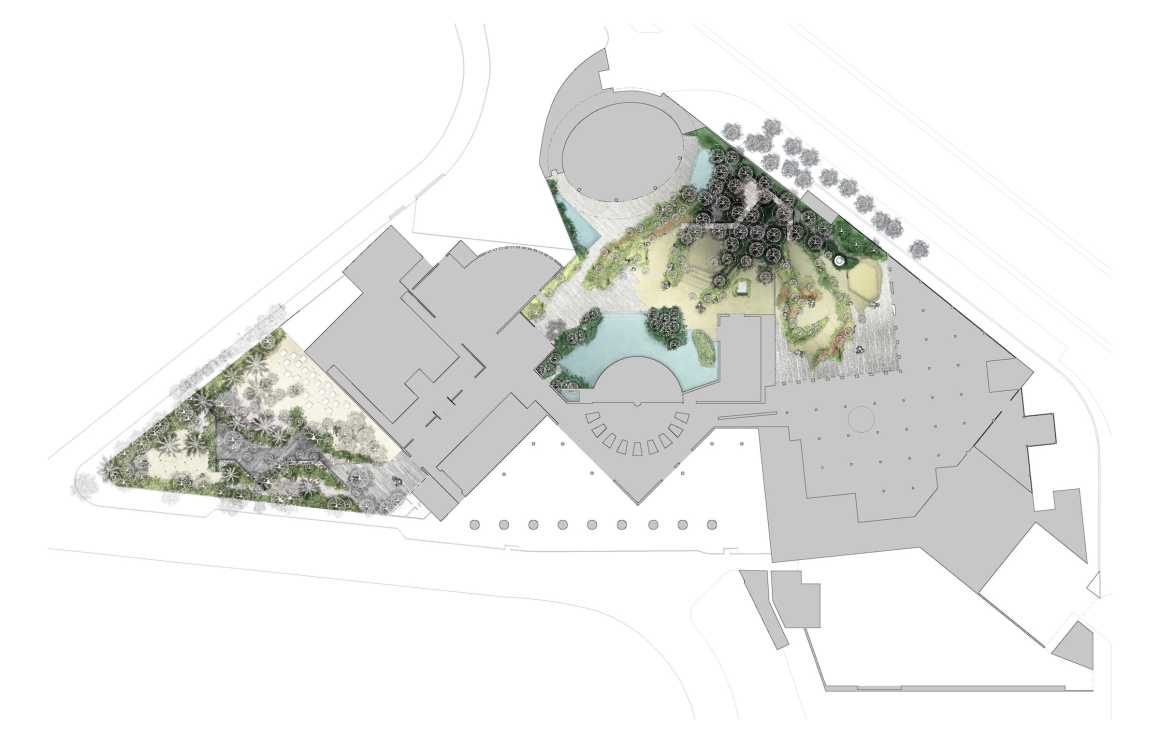 ▼基地剖面图 The Section



项目名称:Papalote儿童博物馆
地点:墨西哥 墨西哥城 查普尔特佩克
项目周期:2013-2016年
面积:9000 平方米
摄影:Rafael Gamo, Jaime Navarro
主创设计:Jorge Ambrosi, Gabriela Etchegaray
景观:Hugo Sánchez, Tonatiuh Martínez
设计团队:Ivo Martins, Graciela López, Ivonne Cervera
Project Name: Papalote Children's Museum
Location: Chapultepec, Mexico City, Mexico
Project Year: 2013-2016
Area: 9,000 sqm
Photographs: Rafael Gamo, Jaime Navarro
Lead Architects: Jorge Ambrosi, Gabriela Etchegaray
Landscape: Hugo Sánchez, Tonatiuh Martínez
Design Team: Ivo Martins, Graciela López, Ivonne Cervera
奖项认证 Awards/ Recognitions
BLAP 2016 Latin America Landscape Bienal
Winner Project / Ecology and Urban-Regional Conservation Category
Finalist Project / Parks and Recreative Areas Category
更多 Read more about: Ambrosi Etchegaray