本文由 PLUG architecture 授权mooool发表,欢迎转发,禁止以mooool编辑版本转载。
Thank PLUG architecture for authorizing the publication of the project on mooool, Text description provided by PLUG architecture.
PLUG:该项目根据建筑进程,将其15 x 50米的连续地块内划分成了两个阶段进行建设,第一阶段落地两套住宅,第三套住宅计划将在第二阶段完成。
PLUG:The proposal responds to the request of a construction company for design of two residences for sale in a first phase and a possible third one for a second phase, all of them in contiguous plots of 15 x 50m each.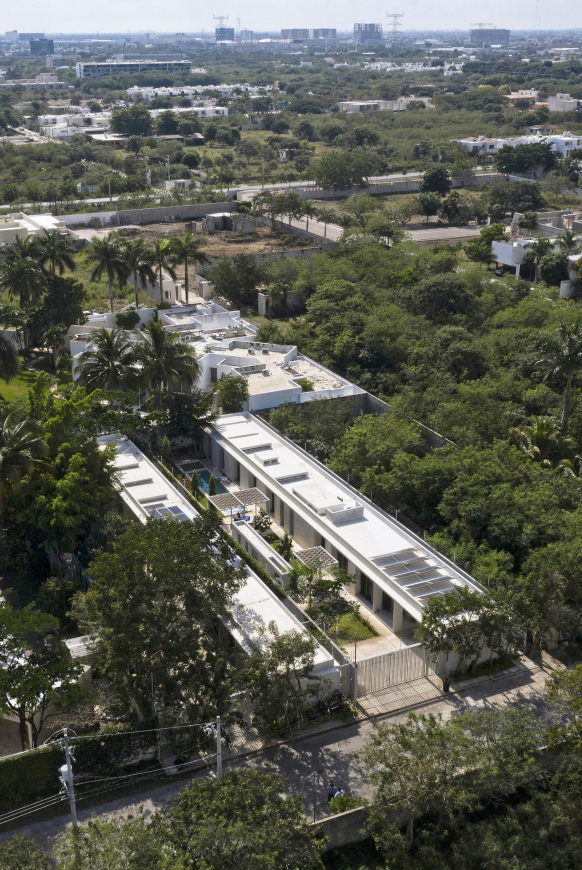 ▼项目视频 Video
针对这种情况,设计团队提出了线性布局的想法,通过建立两个程序化的带状空间增强地块的纵向感知:其中一个是沿5 x 50m米调制椭圆拱(现场预制)设置的家庭活动空间,另一个是与之平行的户外活动带,旨在促进所有居民与纵向花园的日常接触(静思或互动)。
In response to this, a linear organization is proposed that amplifies longitudinal perception of the lot by establishing two programmed bands: one of domestic activities within a modulated elliptical arches pattern (prefabricated on site) along 5 x 50m and leaving another parallel strip of outdoor activities, promoting that all residents have daily contact (contemplative and interactive) with the longitudinal garden.
▼总体设计思路 General Approach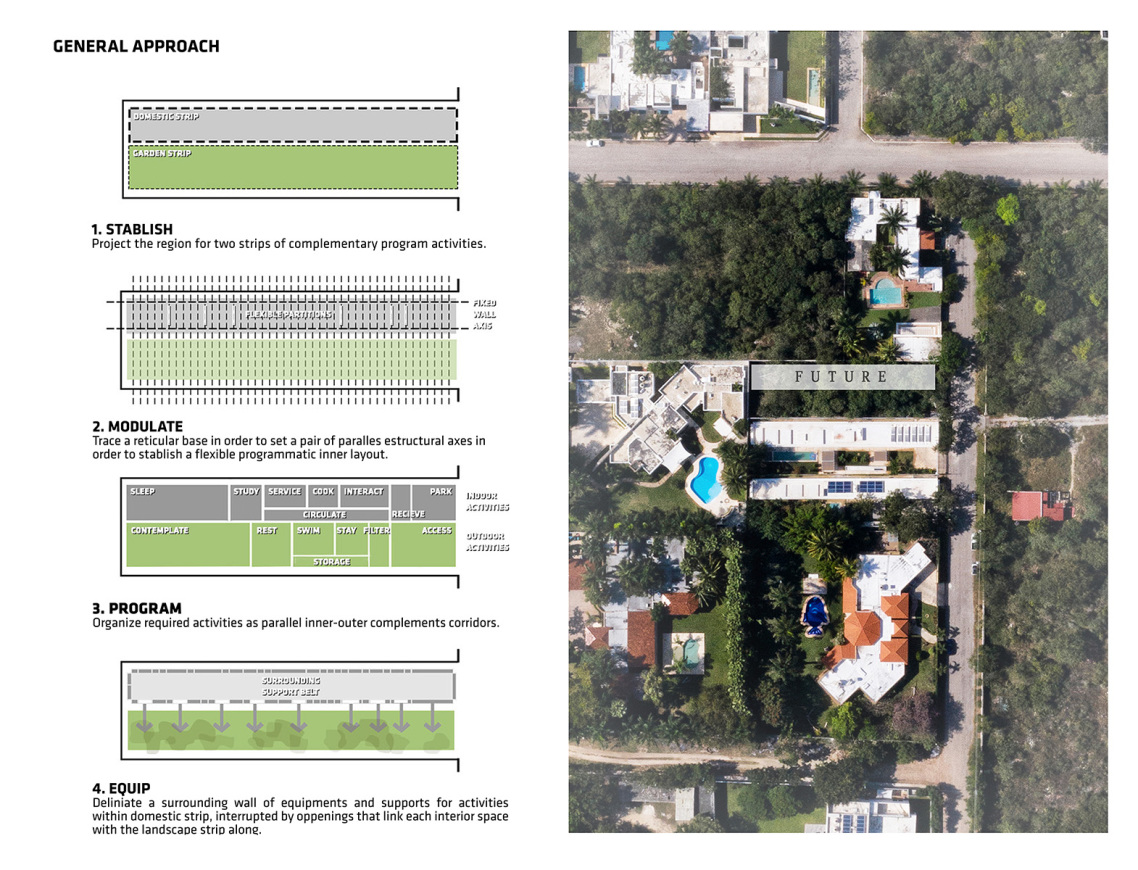 ▼模型及设计参考 Model & Reference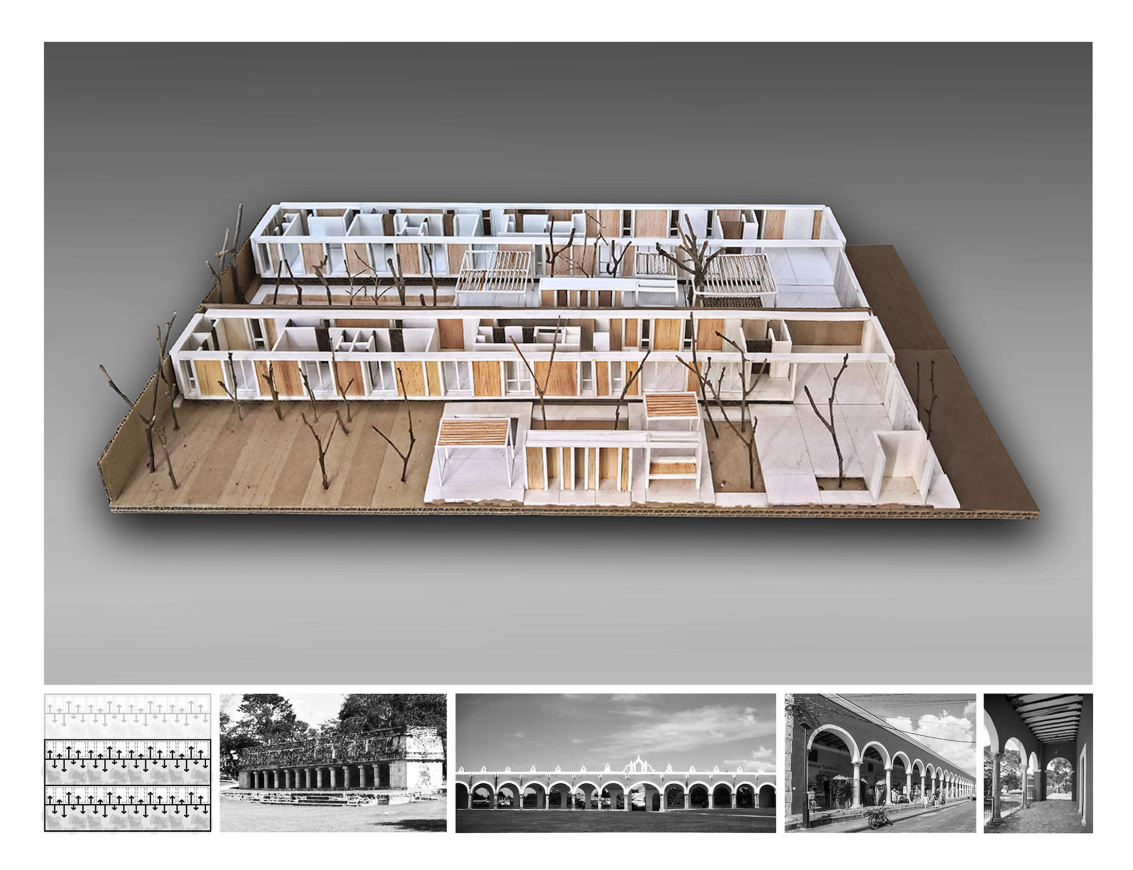 ▼项目实景 Real Scene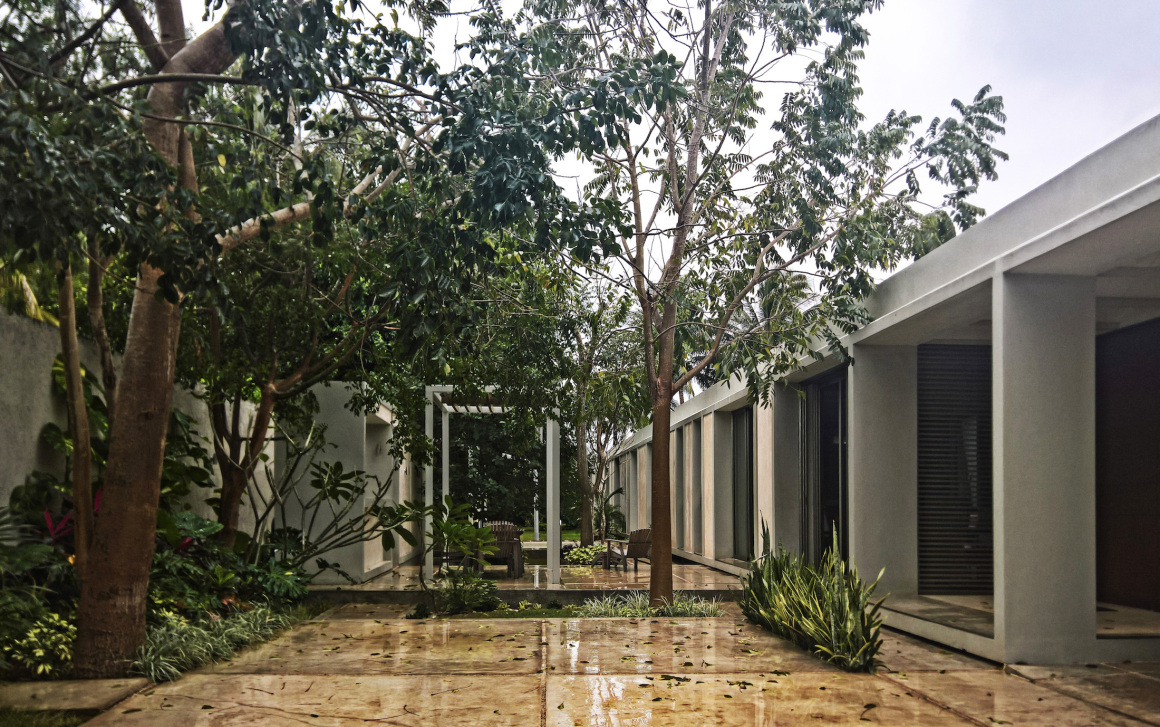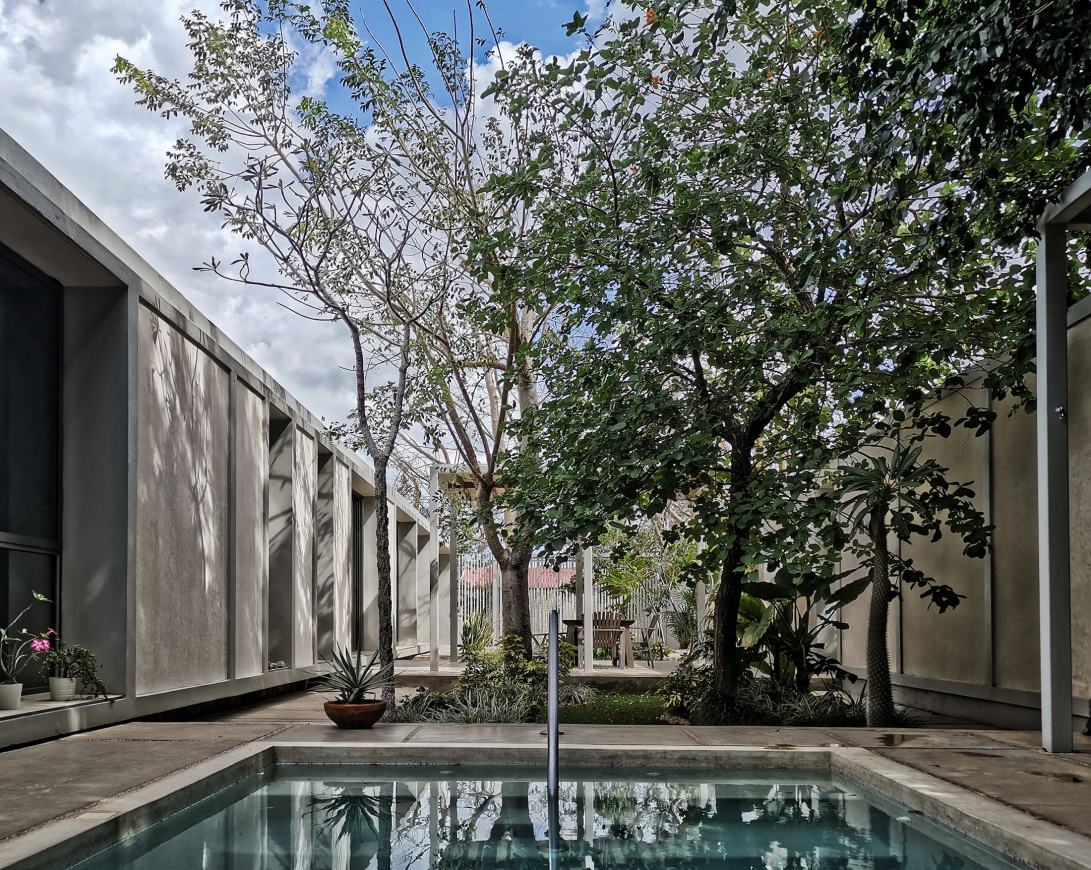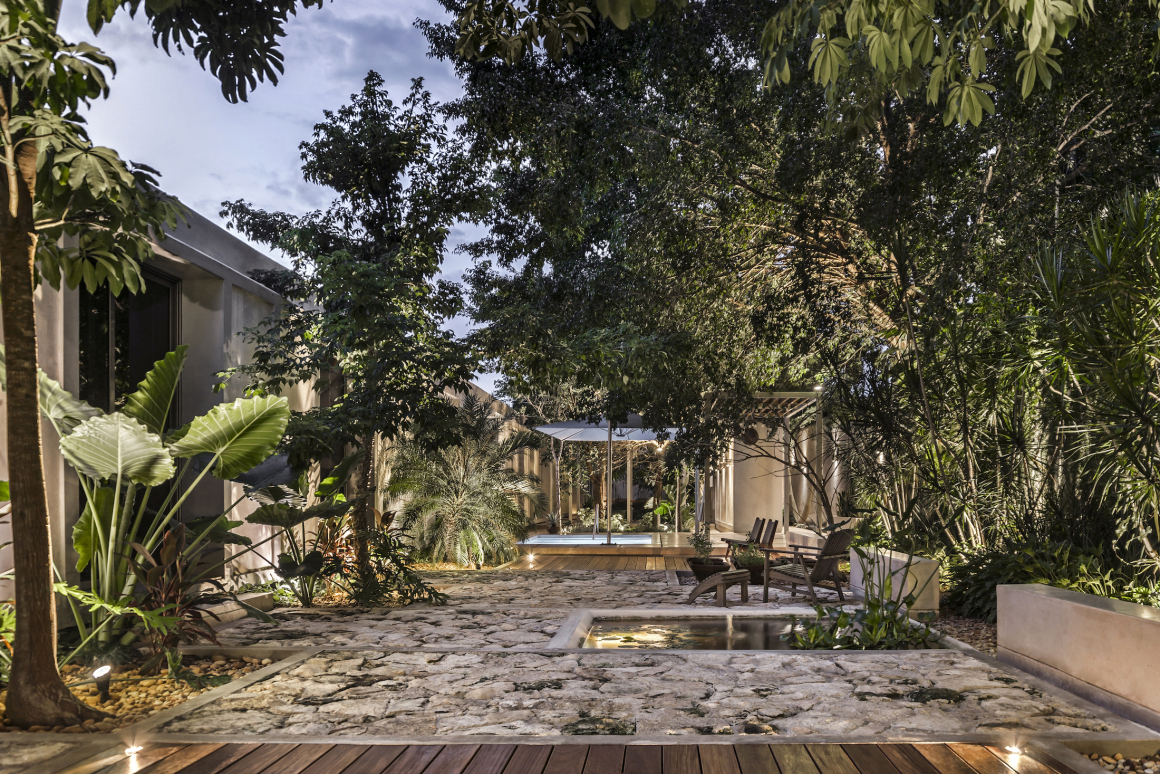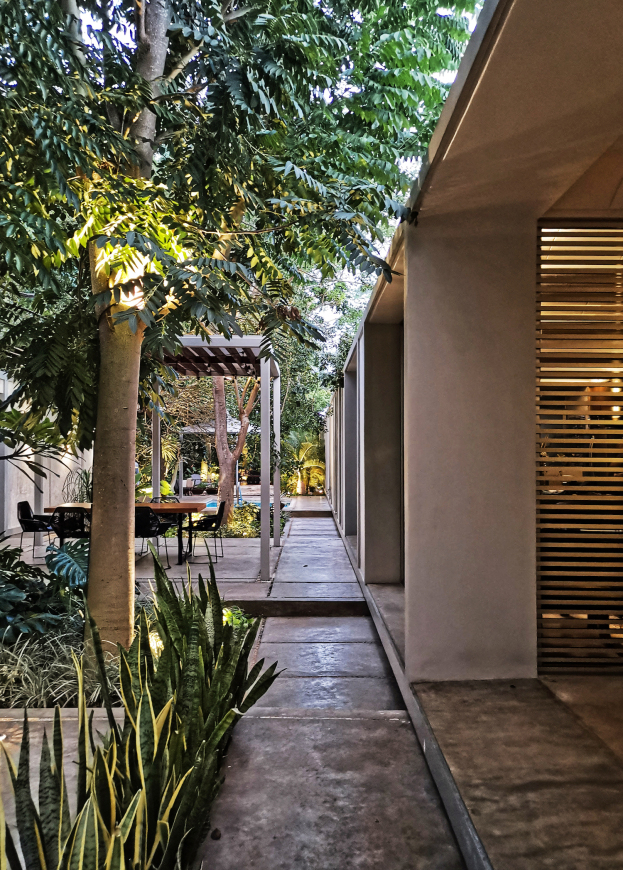 此外,家庭地带周围的墙壁装备齐全,可支持各种不同的内部活动形式;这些墙内开口的深度有助于遮挡阳光和侧面视线,并为室内提供景观视野、照明和通风。
Additionally, the domestic strip is surrounded by equipped walls that allow to contain support program of each interior activity; The depth of openings within these walls helps protect from sun and side views, as well as providing views, lighting and ventilation to interior.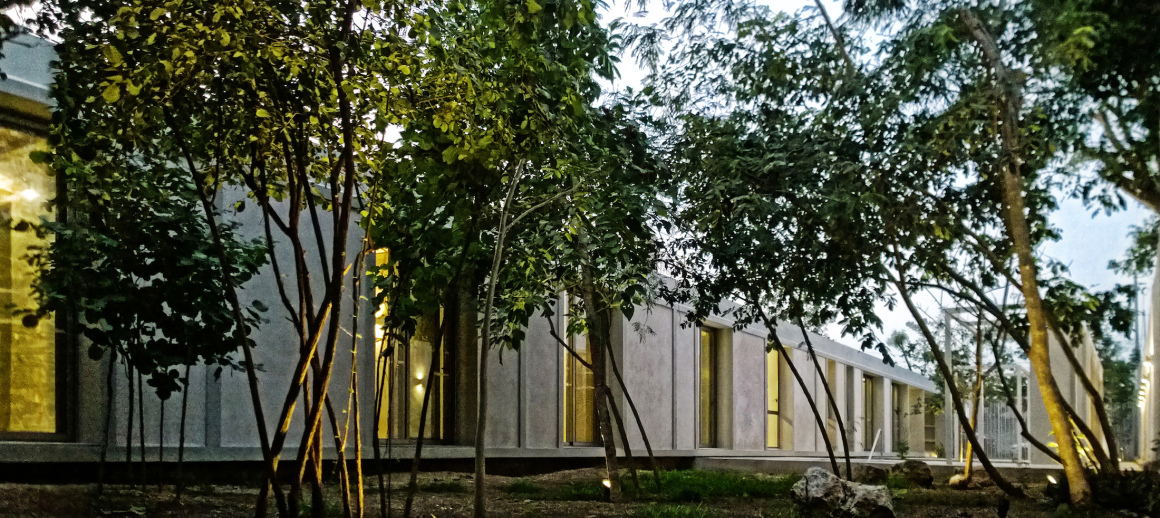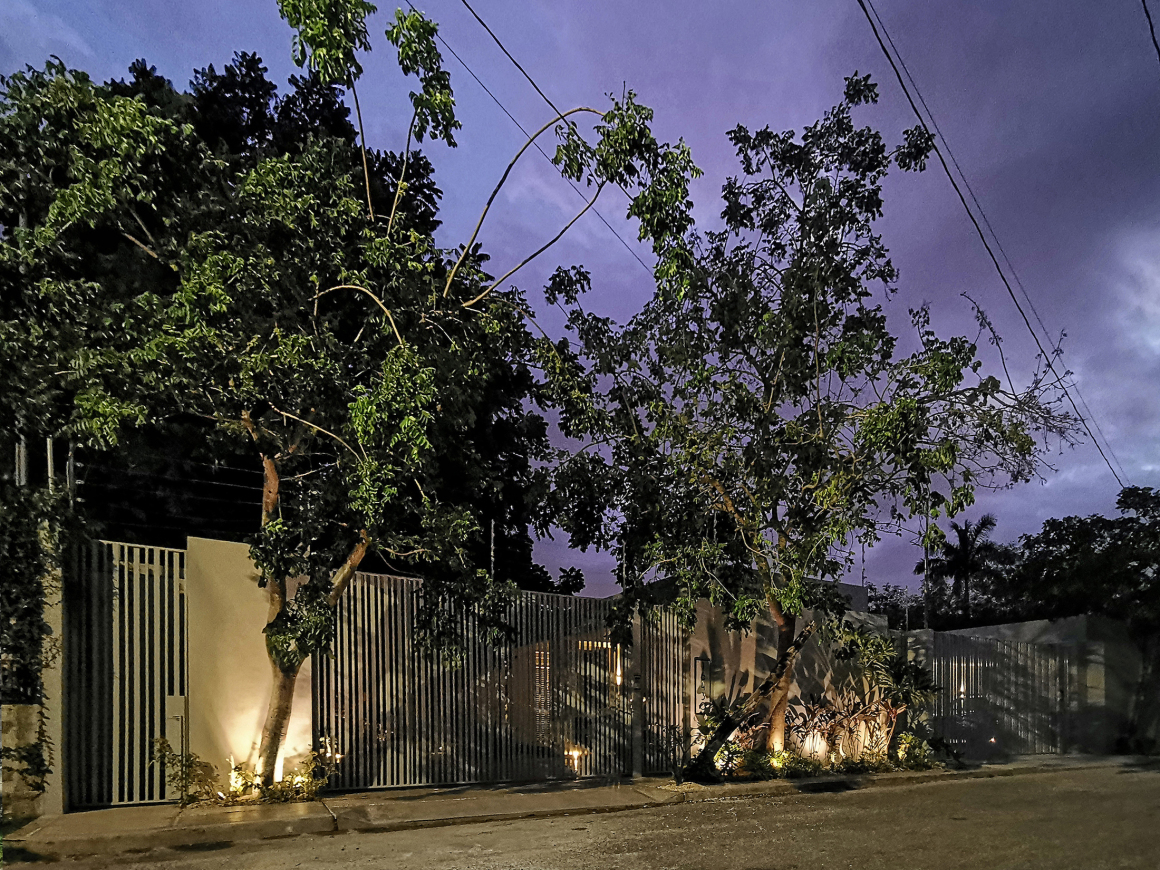 带状空间的朝向设计,让住宅远离了盛行的风,有助于本地植被清新内外的空气,使花园在全年阳光充足的时间里都令人心情愉悦,这在一个每天温度都很高的城市(特别是在夏季)是非常必要的。
The orientation of strips helps native vegetation to refresh internal and external atmosphere, because it alienates itself from prevailing winds and makes garden enjoyable in sunny hours throughout the year, very necessary in a city that daily reaches very high temperatures (especially in summer).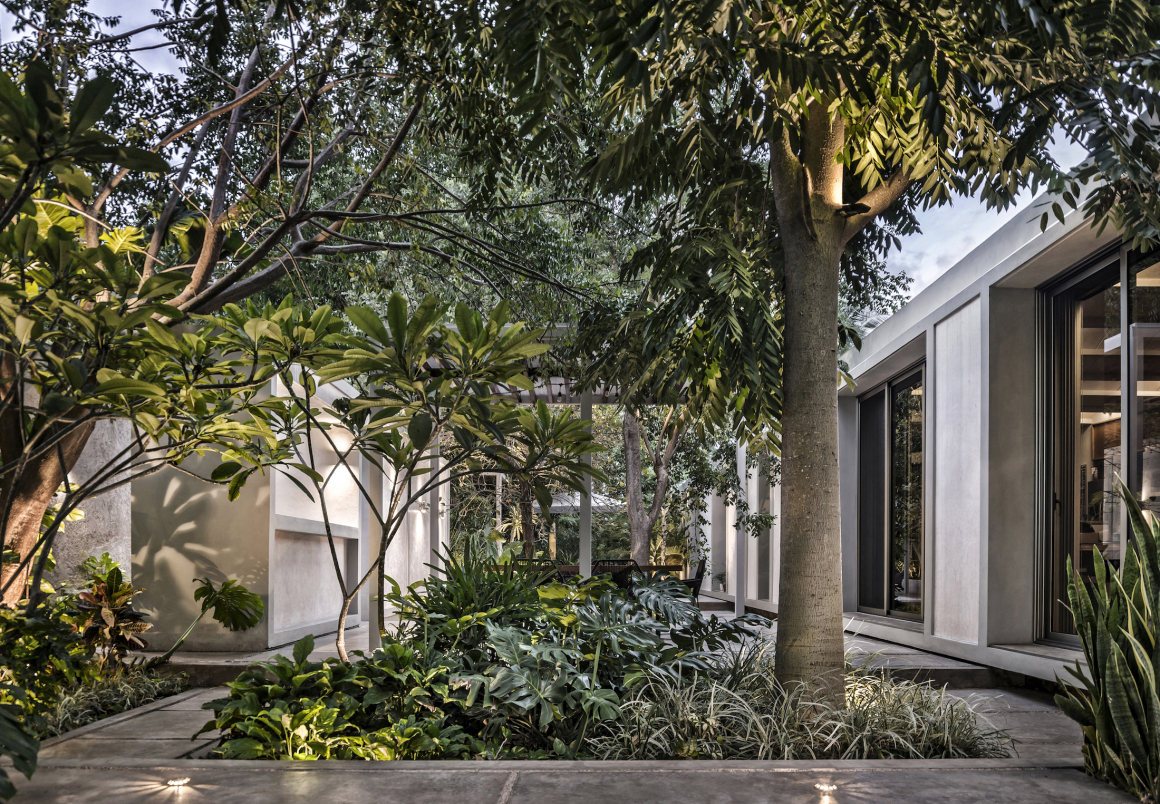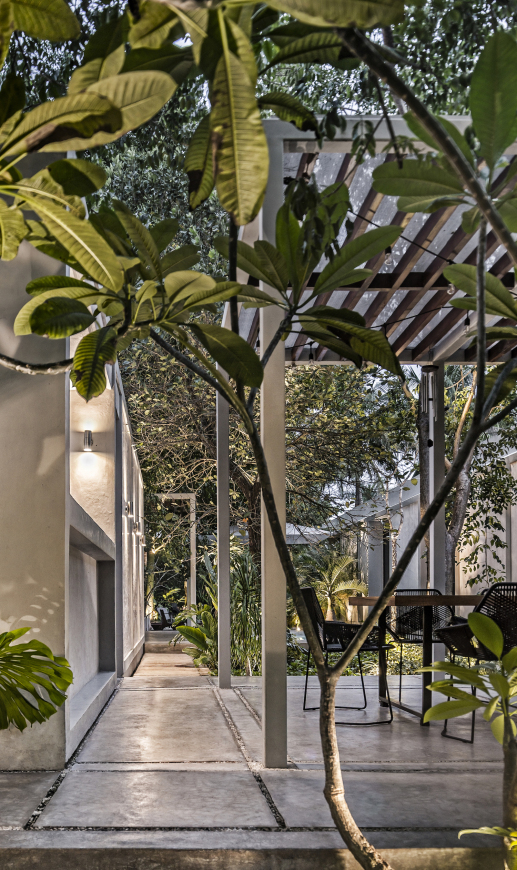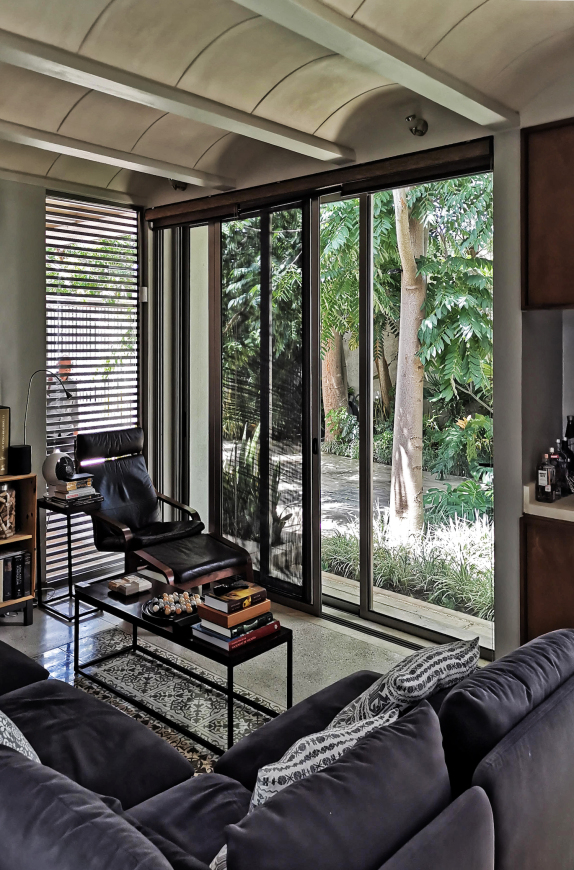 结合现代居住理念,在家庭景观中融入多种户外活动氛围比以往任何时候都变得更有必要。花园之于房子,正如房子之于花园。
The opportunity offered by integrating, to the idea of ​​inhabiting, multiple atmospheres of outdoor activity within domestic landscape is a necessity now more than ever. The garden is to the house as the house is to the garden.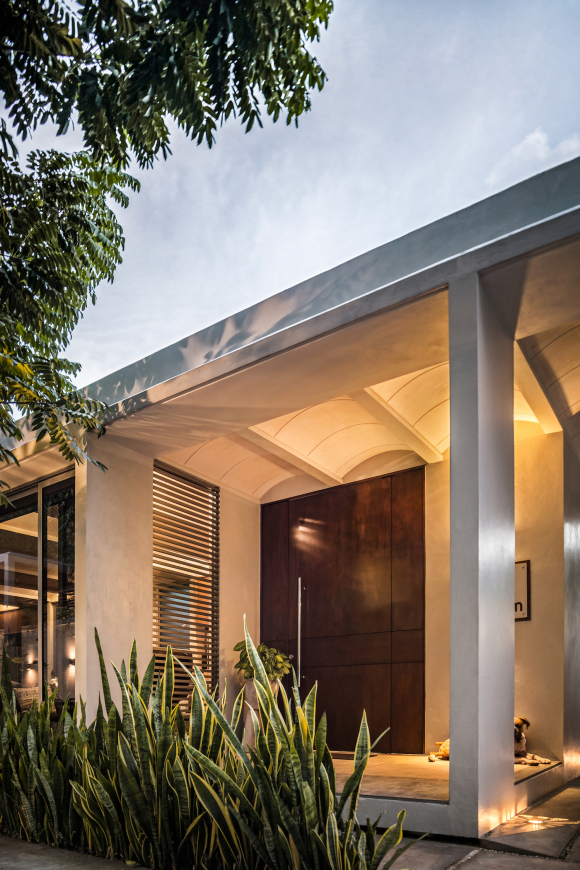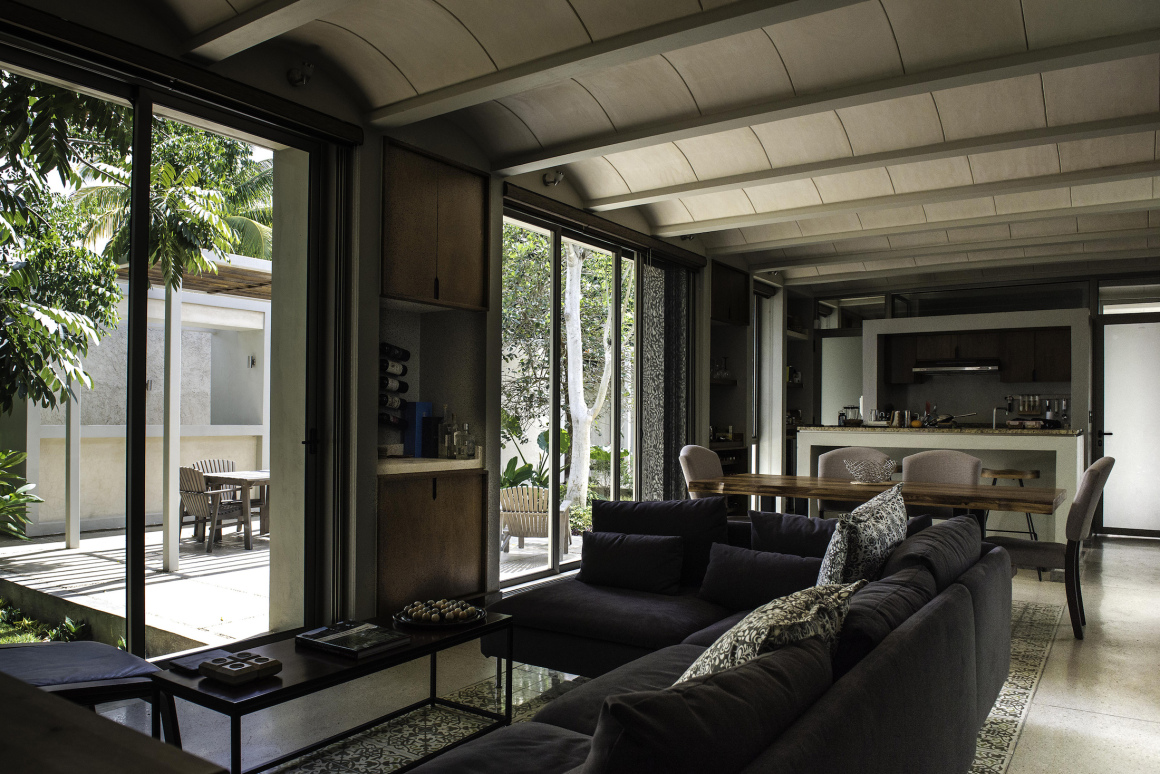 ▼项目平面图及立面图 Roof Plan & Elevations
▼项目首层平面及剖面图 Ground Floor Plan & Sections
项目名称:平行住宅
项目地址:墨西哥 尤卡坦 梅里达
建筑与景观:PLUG architecture (建筑师Roman Cordero M.A.A. + 建筑师Izbeth Mendoza M.C.)
顾问:SUMICON, Ing. Mauro Caamal(结构), MEDRA, Ing. Gerardo Tepoz(造价), ITRES, Ing. Fernando Garza(机电),TACO, Ing. Alejandro Patrón(土木工程)
建筑合作:Daniel Rodriguez, Alfonsina Rosas, Sayuri Buenfíl, Yoshimi Hirouchi.
景观合作:Pablo Herrera- Lasso, Jair Benitez.
客户和承包商:Mena&Munch
预算:约250000美元
项目时间:2013-2014 (设计周期); 2015-2019(施工周期)
面积:260平方米; 317平方米
摄影:David Matute(航拍), Román Cordero, Joel Alavéz, Oscar Jiménez
视频:ME.RE. Media Resources
视频链接:https://vimeo.com/463693944
Project name: Parallel Dwellings
Address: Calle 39 No. 16430/39454 Temozón Norte, Mérida, Yucatán, México
Architecture and Landscape: PLUG architecture (Arch. Roman Cordero M.A.A. + Arch. Izbeth Mendoza M.C.)
Consultants: SUMICON, Ing. Mauro Caamal (Structure), MEDRA, Ing. Gerardo Tepoz (Costs), ITRES, Ing. Fernando Garza (Electromechanical), TACO, Ing. Alejandro Patrón (Civil Construction)
Architecture Colaborators: Daniel Rodriguez, Alfonsina Rosas, Sayuri Buenfíl, Yoshimi Hirouchi.
Landscape Colaborators: Pablo Herrera- Lasso, Jair Benitez.
Client & Contractor: Mena&Munch
Budget: $250,000usd aprox.
Timeline: gn 2013-2014 – Construction 2015-2019
Area: 260m2 & 317m2
Photogaphy: David Matute (Aerial) Román Cordero, Joel Alavéz, Oscar Jiménez
Video: ME.RE. Media Resources
Link Vídeo: https://vimeo.com/463693944
更多 Read more about: PLUG architecture