本文由 Atelier MaDe 授权mooool发表,欢迎转发,禁止以mooool编辑版本转载。
Thanks Atelier MaDe for authorizing the publication of the project on mooool, Text description provided by Atelier MaDe.
Atelier MaDe:"Pop-up island"是一种新型景观岛屿,其运作的设计灵感来自于我们常用的"梳子"。我们根据梳子的操作模式来放置钢筋,将木材捆成束状,创造了一种新型河岸保护系统,打破了目前常用的板桩墙系统不够生态的弊端。该保护系统在河岸形成了一定的厚度,为河流创建了一个真正的生态过滤带。
Atelier MaDe:The "Pop-up island" project proposes a new bank protection system by inventing a new type of island in this landscape. In break with the system of sheet pile wall almost universal, effective but sterile, the operation inspired by the technique called "comb", consists of placing the reinforcing bars for the maintenance of bundles of wood. The system gives thickness to the bank to create a real ecotone.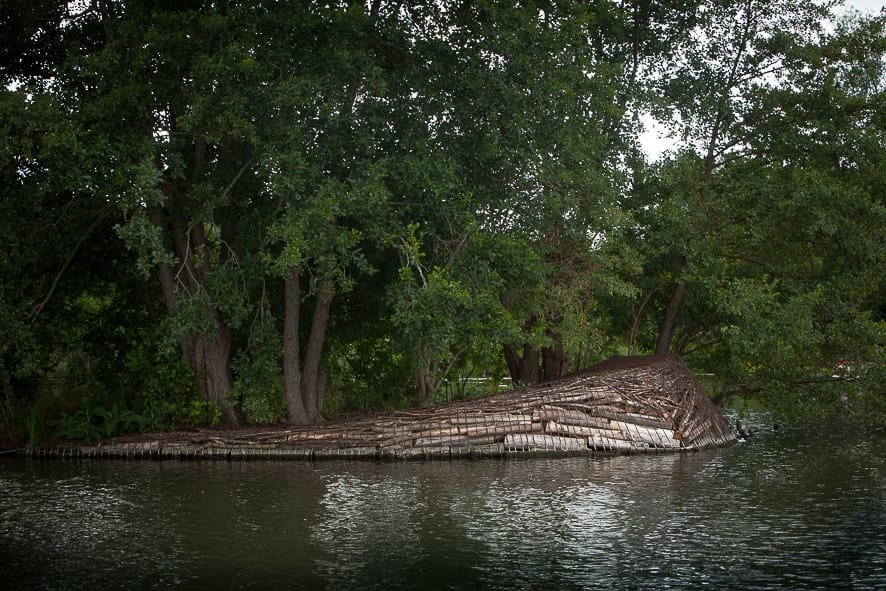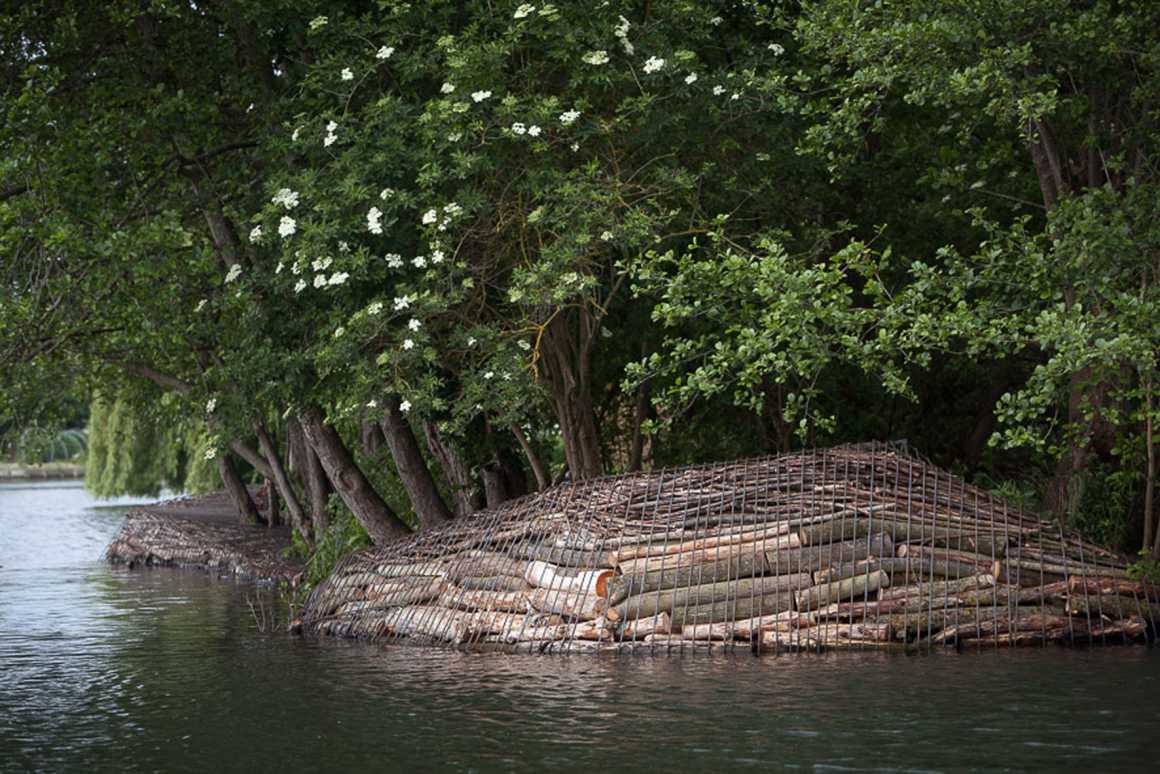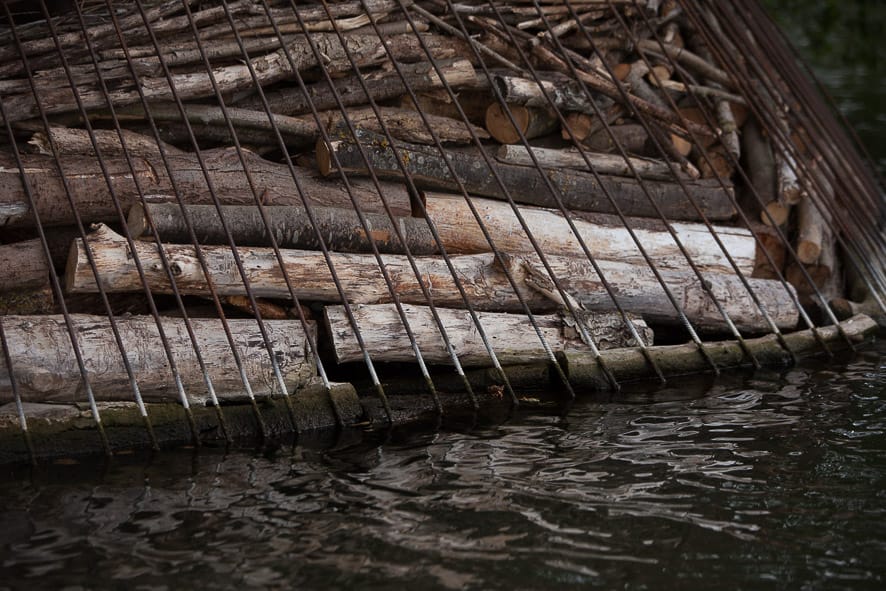 当装置中间积满了来自邻近岛屿园艺的绿色废物后,河岸就开始了其缓慢整合过程。其中,互相缠绕的原木、大树枝、细枝和割草形成了过滤植被,可穿透波浪,固定水中的漂浮物质。这是一个真正的沉积物陷阱,野生动物的庇护所,鱼类产卵地,它让河岸得以逐步重建恢复,水边缘的部分植物种子也可以利用这里的有利基质继续生长,扩展河岸森林,从而间接参与了土地被侵蚀前的"武装"工作。
This in-between filled with green waste from the gardening of neighboring islands begins a slow process of consolidation of the banks. The entanglement of logs, large branches, twigs and mowing forms a filtering vegetation, breaking the waves and fixing the suspended elements in the water. Real sediment trap, shelter for wildlife, fish spawning, this light architecture allows the bank to rebuild gradually. Certain vegetal essences of water edges find there a favorable substratum to their development, continue to expand the riparian forest, and thus participate in the generation of a land "armed" in front of the erosion.
▼河岸修复示意 Pop-up Principle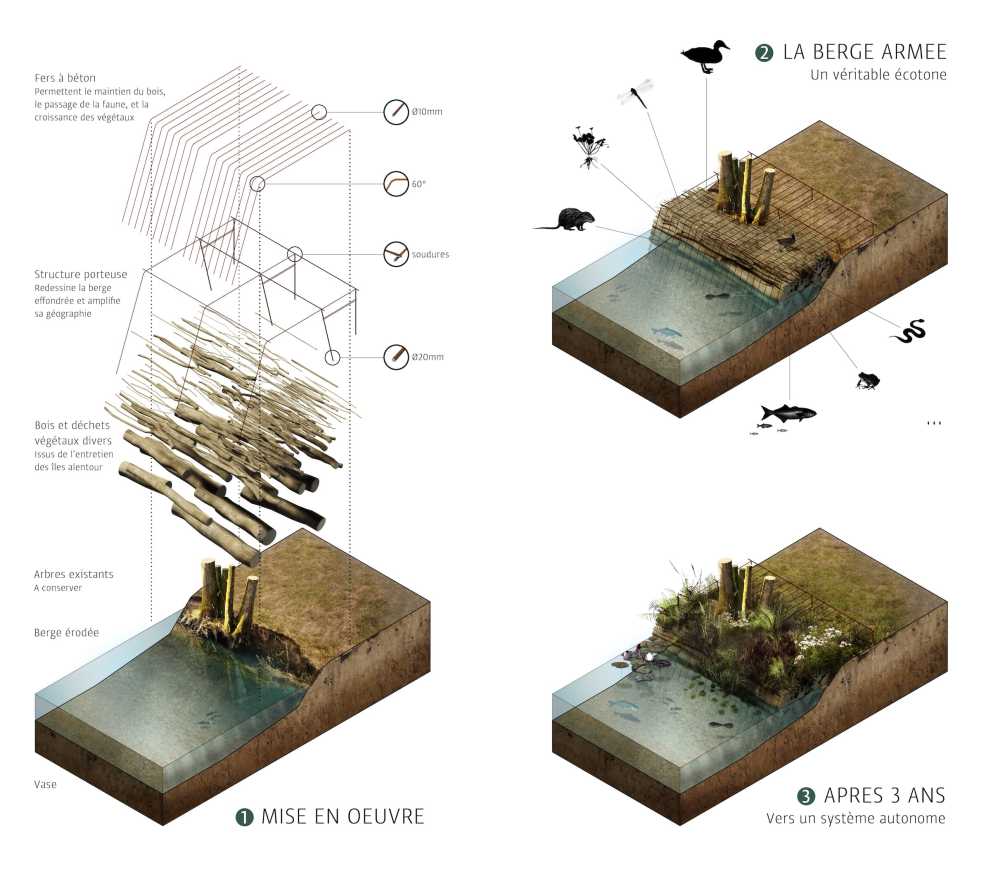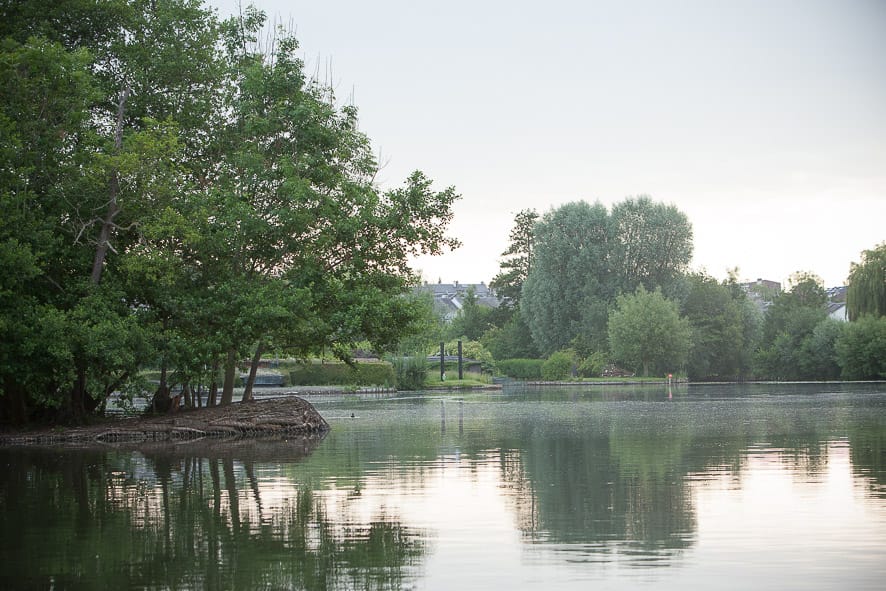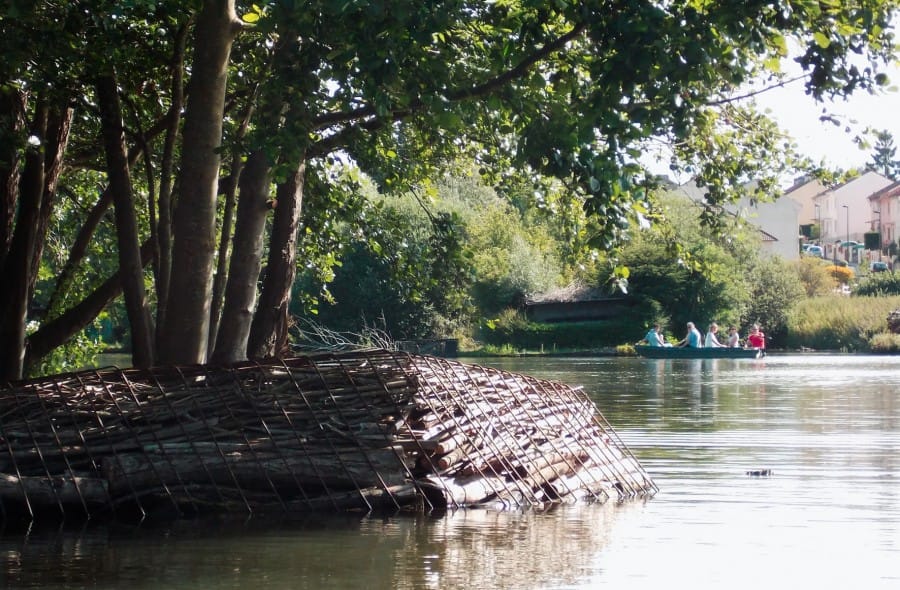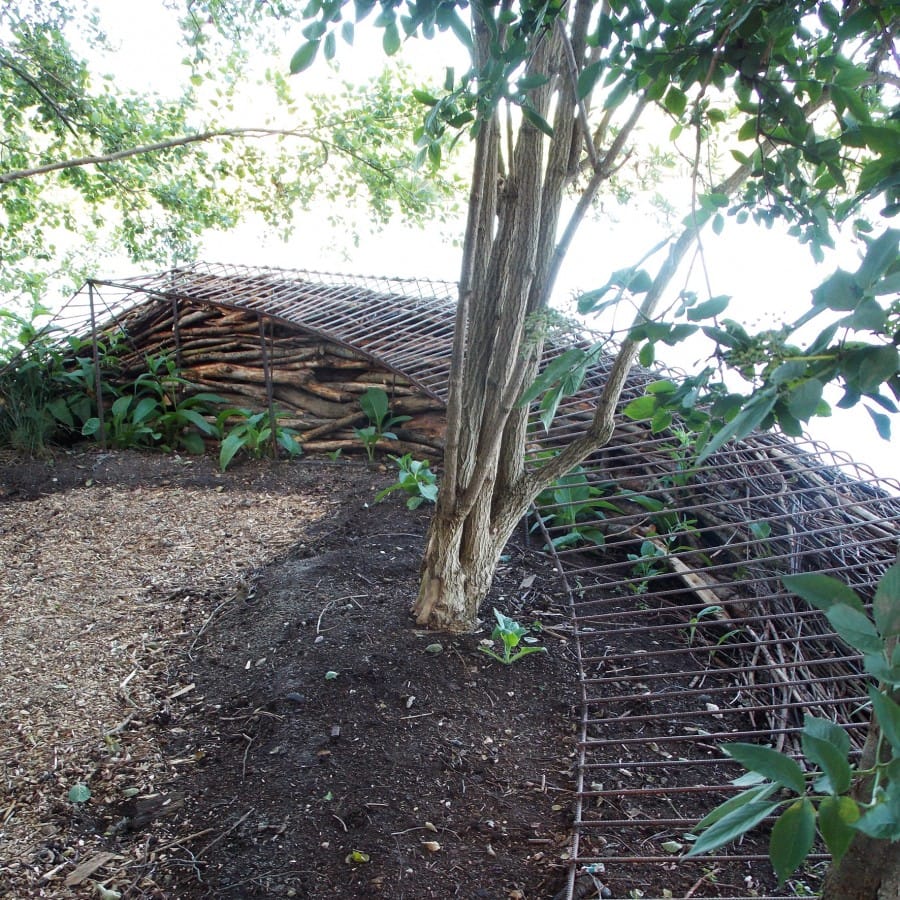 项目名称:Pop-up island
项目地点:法国 亚眠
客户:Art&Jardins-Hauts de France
团队:MaDe (Matthieu Blin, Alexis Deconinck, Antoine Derrien, Baptiste Marquet) + Valentine Bruzzone
项目年份:2015年
预算:15000欧元
Project name: Pop-up island
Location : Amiens, France
Client : Art&Jardins-Hauts de France
Team : MaDe (Matthieu Blin, Alexis Deconinck, Antoine Derrien, Baptiste Marquet) + Valentine Bruzzone
Year : 2015
Budget : 15.000 €
更多 Read more about: Atelier MaDe