本文由 Munden Fry Landscape Associates 授权mooool发表,欢迎转发,禁止以mooool编辑版本转载。
Thank Munden Fry Landscape Associates for authorizing the publication of the project on mooool, Text description provided by Munden Fry Landscape Associates.
MFLA 沿着旧金山西北边缘设计了普雷西迪奥海岸步道,该步道绵延3英里,包括一条无障碍的多用途步道,以及沿海岸线布置的一系列新的观景、节点和公园设施。
MFLA:Stretching three miles along the northwestern edge of the City, MFLA designed the Presidio Coastal Trail to provide an accessible multi-use trail and a series of new overlooks, destinations, and park amenities along the bluffs of the Presidio coastline.
MFLA目前已完成了项目初期阶段的建设管理,包括金门大桥观景台及相关的步道和设施。其中最突出的、经充分利用的标志性的绿地被客户及其他利益相关团体认为是对Presidio其他已开发地区最好的补充,这个重建于崎岖海岸峭壁上的休闲场所,与稠密的城市环境对比形成独特的自然边缘。
MFLA has completed construction administration for the initial project phase, the Golden Gate Overlook and associated trails and amenities. Prominent, well-used and iconic, this parkland is considered by the client and the federal stakeholders to compliment other developed areas of the Presidio as a place to enjoy and recreate within the rugged coastal bluffs, which form a unique, natural edge to an otherwise dense, urban setting.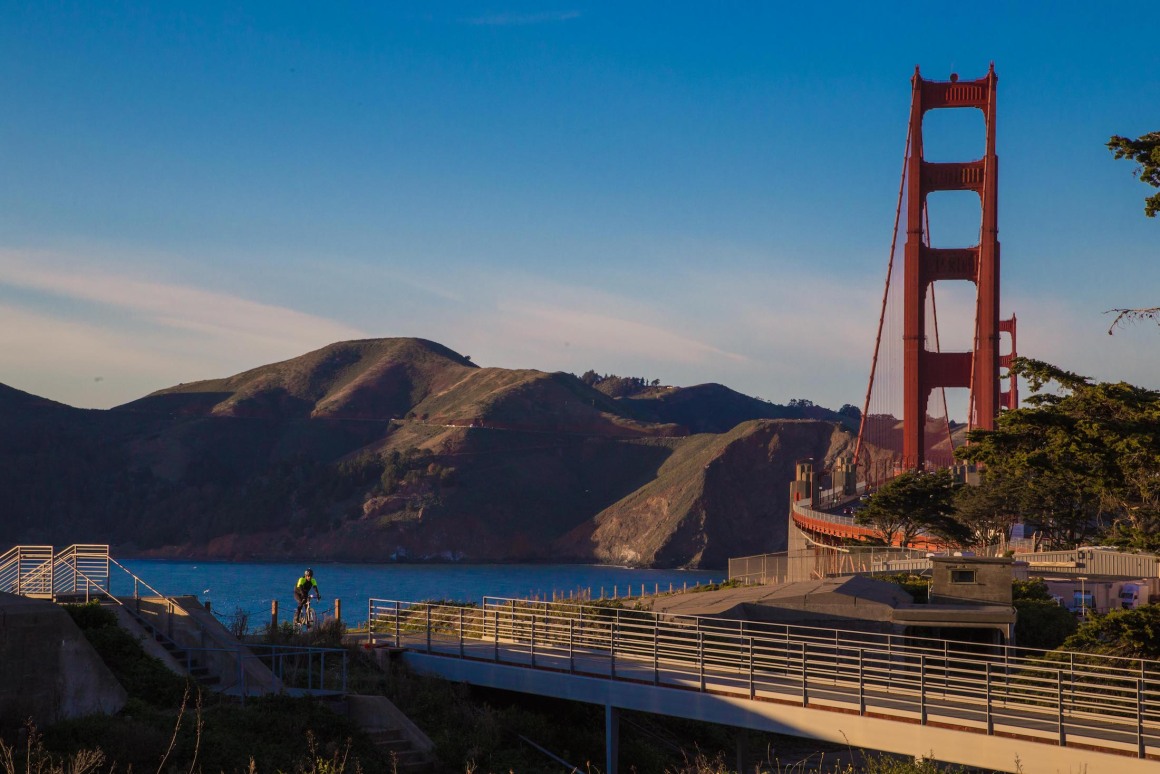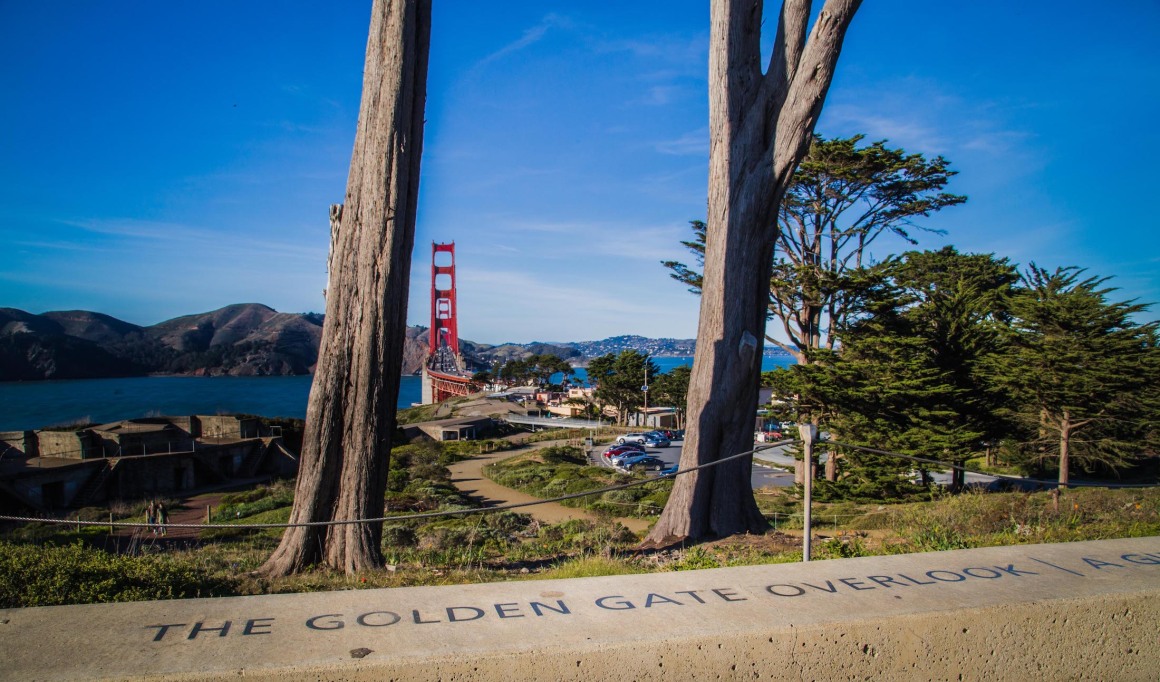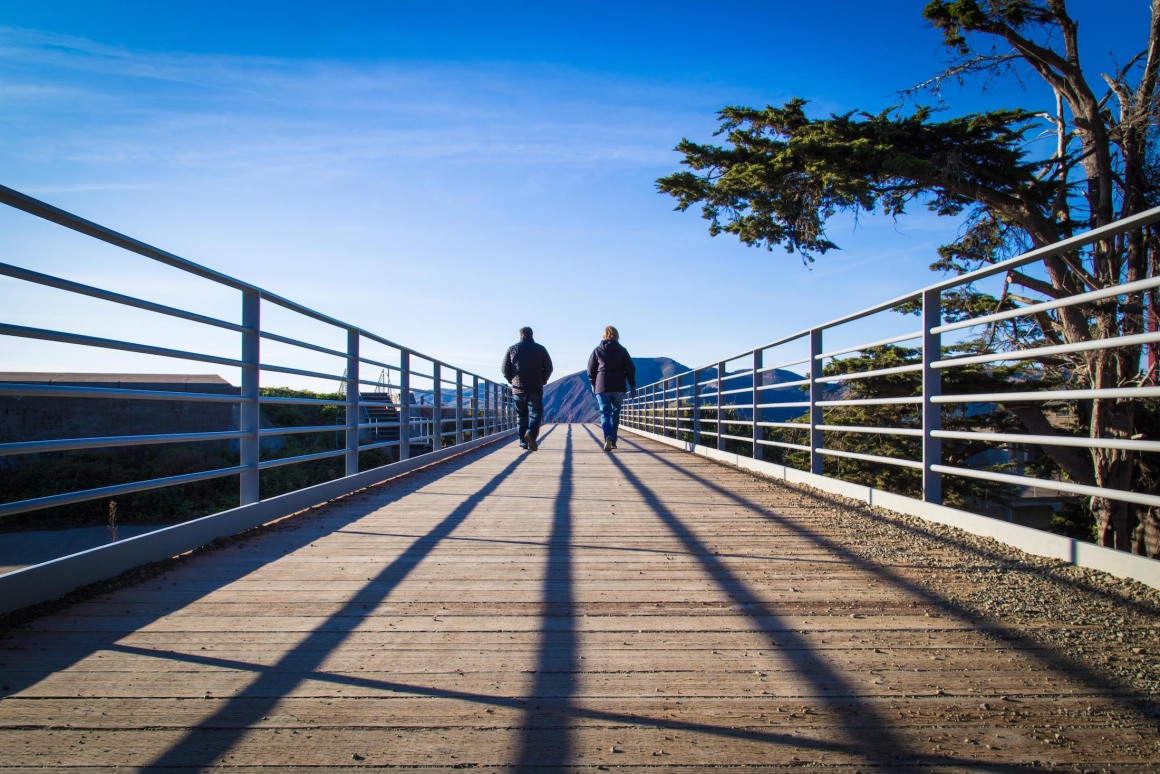 为了以更为周全和高效的方式指导项目的设计过程,MFLA提供了一种"统一领导"的项目管理方法,以及两个联邦机构和一个非营利组织的单一联系点,这两个机构和非营利组织构成了超过45人的核心利益相关者群体。
To guide the project through the design process in a thoughtful and efficient manner, MFLA has provided an approach to the project management based on consistent leadership, and a single point of contact for two federal agencies and one non-profit that constitute the core stakeholder group of over forty-five people.
项目名称:Presidio Coastal Trails
完成:2015年
规模:3英里
项目地点:加州旧金山金门公园
景观公司:Munden Fry Landscape Associates
公司网址:www.mflastudio.com
联系邮箱:ambermunden@mflasf.com
设计团队:James Munden & Marta Fry
客户:金门国家公园管理局
合作方:Campbell Grading General Engineering, Sherwood Design Engineers, Martinelli Environmental Graphics
图片来源:金门国家公园| Keith Scott
Project name: Presidio Coastal Trails
Completion Year: 2015
Size: 3 linear miles
Project location: Golden Gate Park, San Francisco, CA
Landscape Firm: Munden Fry Landscape Associates
Website: www.mflastudio.com
Contact mail: ambermunden@mflasf.com
Design Team: James Munden & Marta Fry
Clients: Golden Gate National Parks Conservancy
Collaborators: Campbell Grading General Engineering, Sherwood Design Engineers, Martinelli Environmental Graphics
Photo credits: Golden Gate National Parks | Keith Scott
更多 Read more about: Munden Fry Landscape Associates